Why We Love The 4d Dinosaur Experience
We have been looking at new children's gifts for our Christmas Gift Guides and we have come across this virtual reality toy. The ReTrak Utopia 360 4D Dinosaur Experience is an amazing 4d Dinosaur Experience.
We are not familiar with Virtual Reality Headsets or anything like this, so it was absolutely great to be able to review it.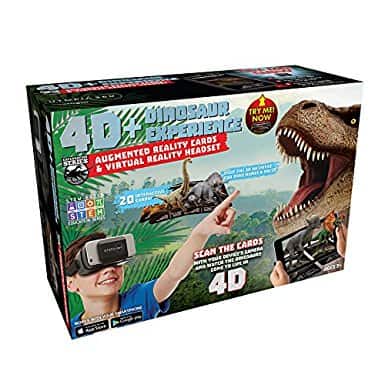 **There may be affiliate links in this post. You can read my full disclosure at the bottom of the page.**
Dinosaur Virtual Reality
Firstly and most impressively there is the Virtual Reality headset itself. Which comes with a cleaning cloth for the lens and an adjustable head strap that uses velcro to maintain its size.
The second part of the box is a set of 21 Augmented Reality cards. That brings the individual dinosaurs to life when you view them through your smart device's camera and the Dinosaur 4D+ App.
There are only 20 dinosaur cards and one instruction card you need to set the app up.
The Dinosaur 4D+ App is compatible with both Android and iOS based devices. It's free, quick, and easy to download and install. Which is a relief as a lot of these games seem to only be aimed at Apple devices. So it is great that this one is Android as well.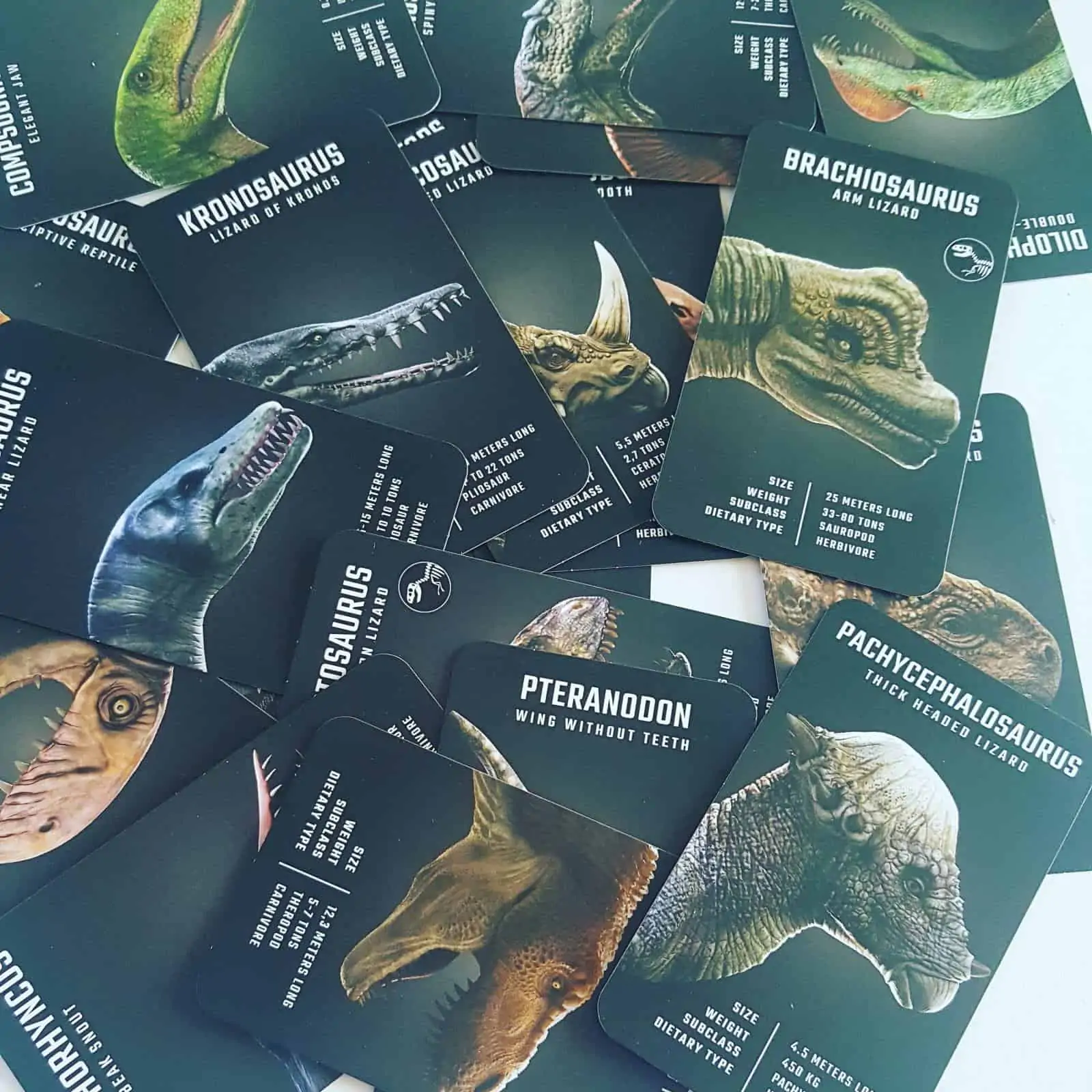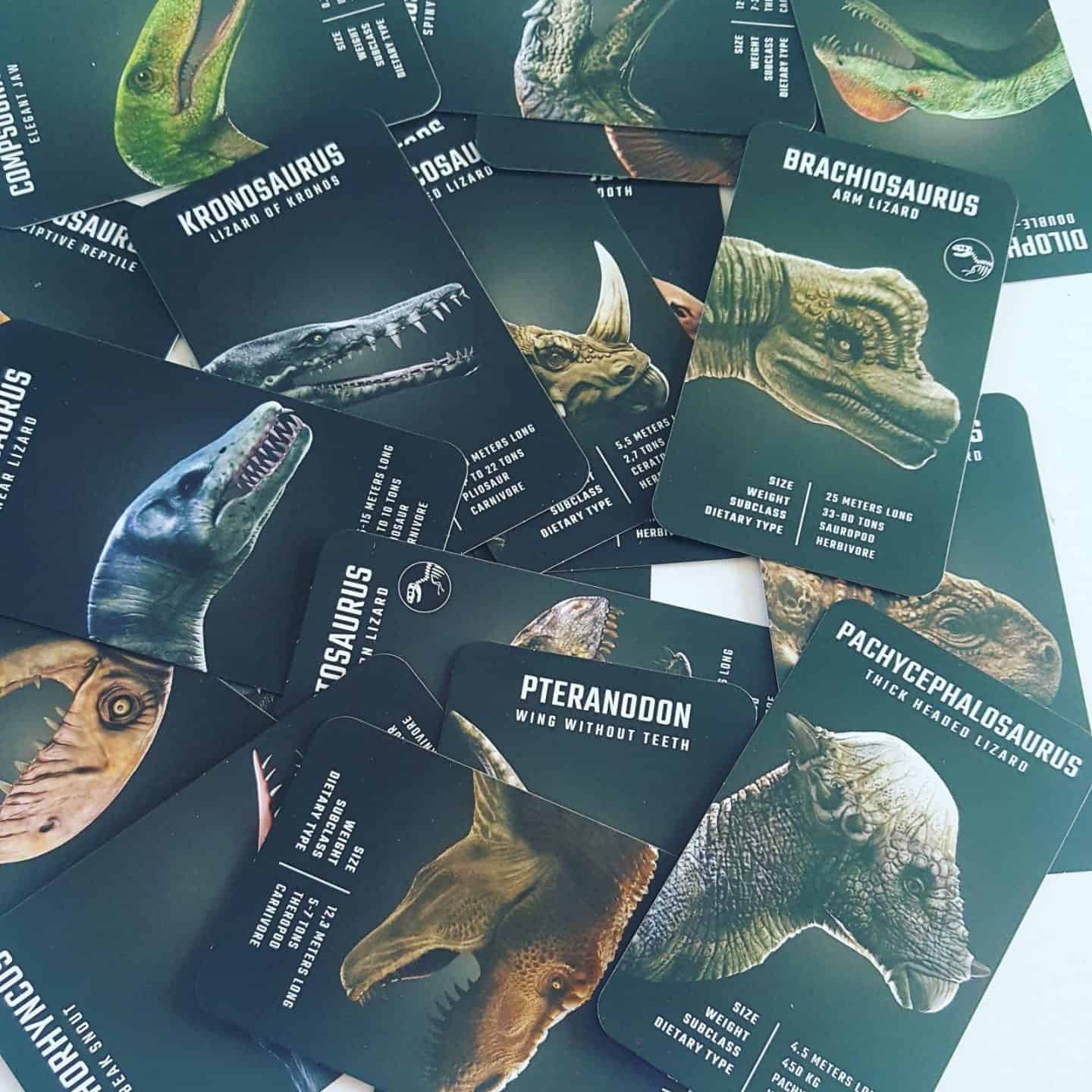 My son absolutely loves trading cards and Top Trumps. So getting cards is always fun, especially when they have dinosaurs on them with key facts.
How does the 4d dinosaur experience work?
The virtual reality headset is very easy to use (even for me!). All you do is download the app on your phone (for free on both Android and Apple) you will need the code in the card pack to do this.
You put the headset on (again which was easy and it fit my son perfectly). And slot your phone in the front.
The dinosaurs then come to life right in front of your very eyes. The first time it did it I actually jumped back as I have never experienced anything like this before. My son who is only 7 completely took it in his stride like it was normal!!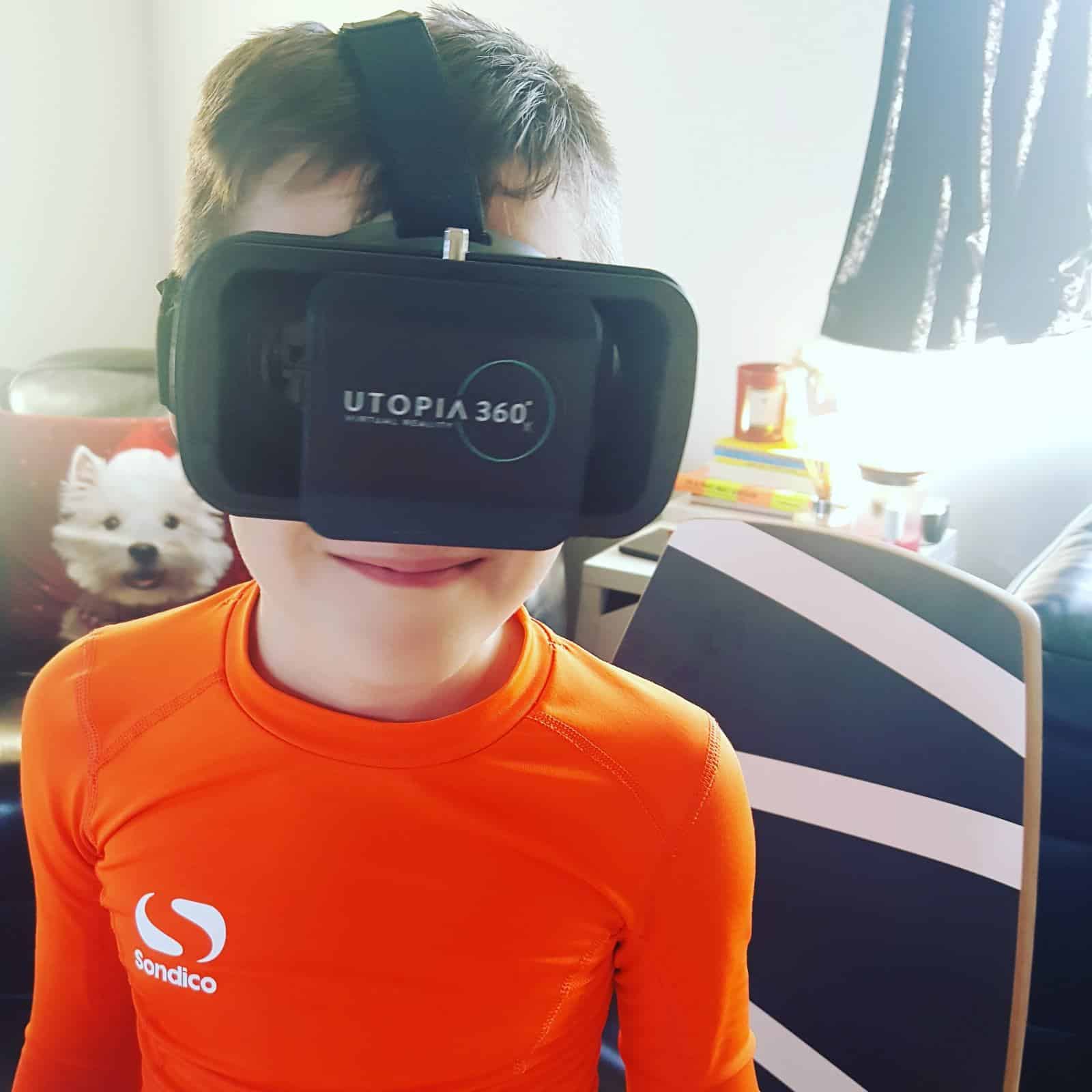 However, you do not need this to have the headset to have fun. After putting my android phone in the VR headset we downloaded the app on the IPad and had even more fun. We got the dinosaurs walking on the dining table which was absolutely awesome.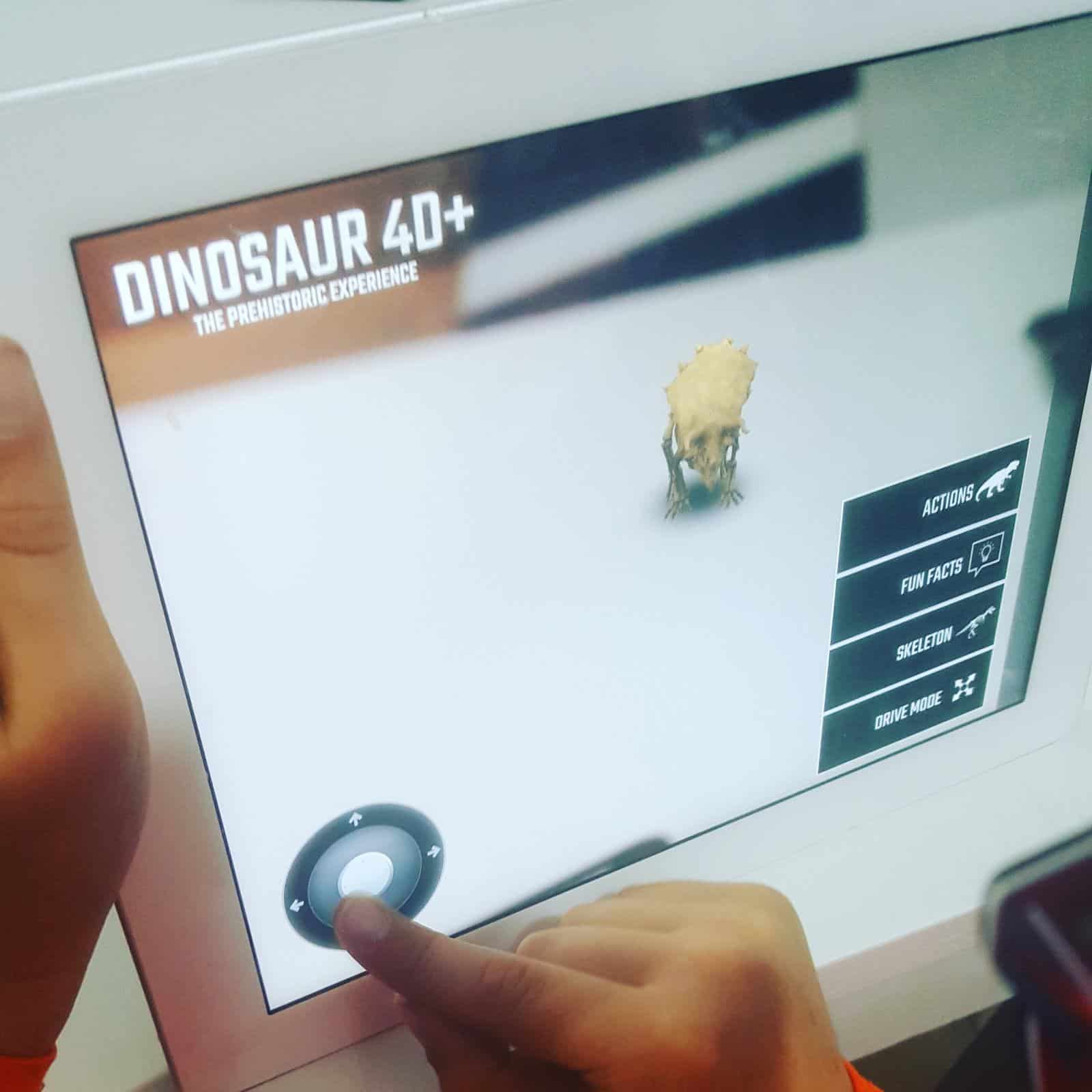 I am not sure who enjoyed this the most my son or my husband!
We preferred it actually without the headset. As we found you could bring more to life at the same time. And getting them walking on the table was more impressive than just seeing them up close and personal on the headset.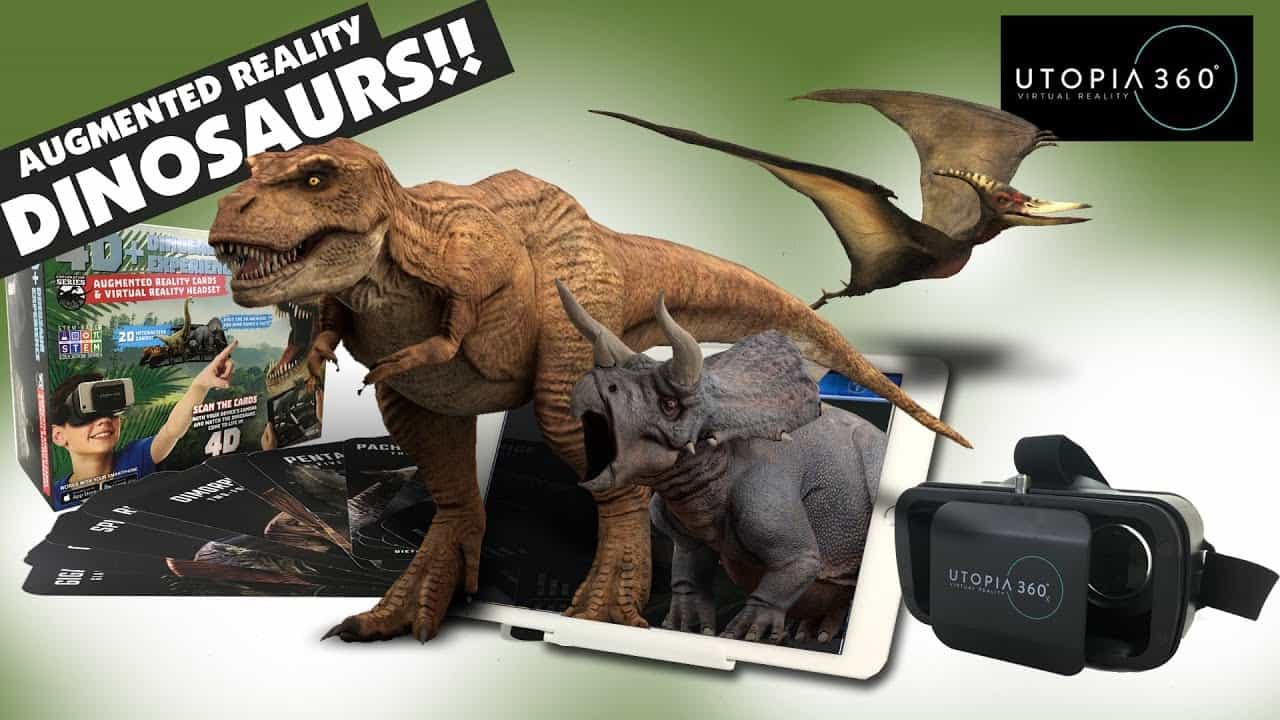 Retrak Utopia 360 VR Review
As it was my first experience of virtual reality I was absolutely fascinated with it. I don't even go to the cinema with the 3D glasses as I find it a little bit bizarre. We really enjoyed it. I was expecting the dinosaurs to be a little scarier if I am honest.
But I think that might have scared my son a little if a dinosaur was to roar in his face. It is so hard to find educational and fun gifts for kids and I think this was a perfect gift.
Price of 4d dinosaur:
It can be found for sale on Amazon, so check out the updated price here.
If you are looking for other fun games we also love these:
I think you are also going to love our free printable dinosaur birthday invitations with free party ideas.
Last Updated on 27 November 2023 by homeschoolof1