How to Make History Fun with 60 Second Histories
How to make history fun? We have recently been introduced to 60 Second Histories, and we absolutely love it. They are history videos in small chunks, well 60 seconds!!
Since we have been homeschooling, Freddie has shown a massive interest in history. He already knows more about the Tudors than I do. However, apart from Horrible Histories, we had struggled to find a good homeschool history curriculum (check out our favorites here).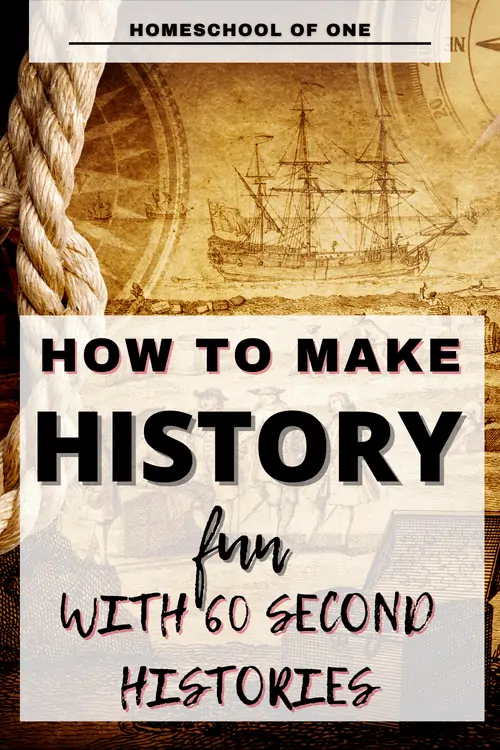 **There may be affiliate links in this post. You can read my full disclosure at the bottom of the page.**
If you enjoy playing games at home why not check out our top 20 history board games and have fun going back in time with the kids.
I think you are also going to enjoy our top 10 homeschool history books.
60 Second History
There are over 300 history film clips in bite-size chunks, ideal for teaching history in a fun and visual way. This can be used in schools and they offer a school subscription, however, this is absolutely perfect for home educators like us.
With over 18 epic eras. This is absolutely fantastic, I know that at home I am still following the core curriculum and Freddie is learning something he is really interested in, in a really fun way.
17th century
Great Fire of London
Norman Conquest
Medieval history
The Slave triangle
English civil war
Vikings
Ancient Greece
WW1
Victorians
Tudors
The Reformation
Victorian Reformers
Ancient Egypt
Womens Suggrage
Anglo Saxons
Medicine in Time
Roman
If like us you like workbooks to use while watching these free videos we highly recommend:
Everything You Need To Know World History
U.S. History Workbook, Grades 6-12 American History
Ancient World Magnified: With a 3x Magnifying Glass!
KS3 History Revision & Answer book – middle school grades
60 Second Histories is on Youtube!
UPDATE: I am pleased to announce that 60 Second Histories is in the process of moving its entire collection to Youtube. This means it is now totally FREE!!! It will take a while to get everything over to Youtube so if you subscribe you will make sure you get to see all of the new shows.
There are lots of ways you can search for the history lesson you would like to cover.


If you wanted to learn about the Tudors for example, you would click on eras where in this case there are 31 different videos.
If you wanted to choose all the videos on a certain topic, you can. So if you wanted to learn about the Vikings just select that topic and all of the videos relating to this will appear.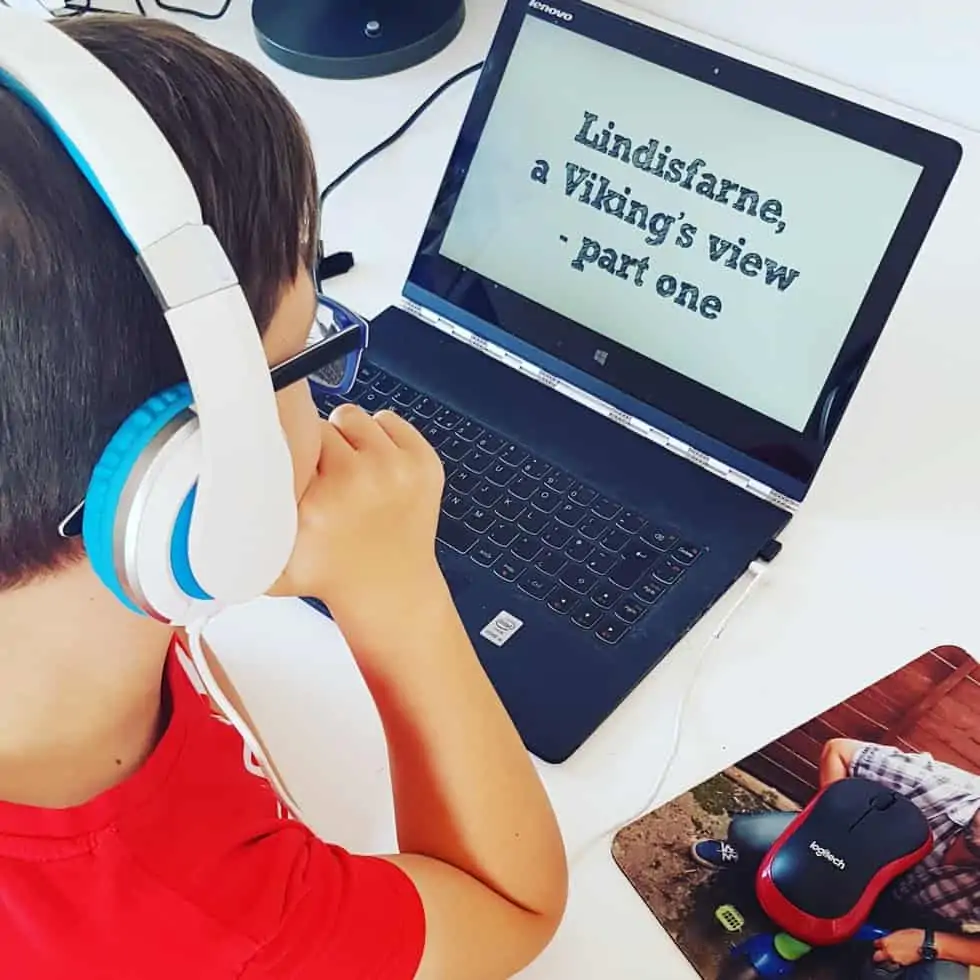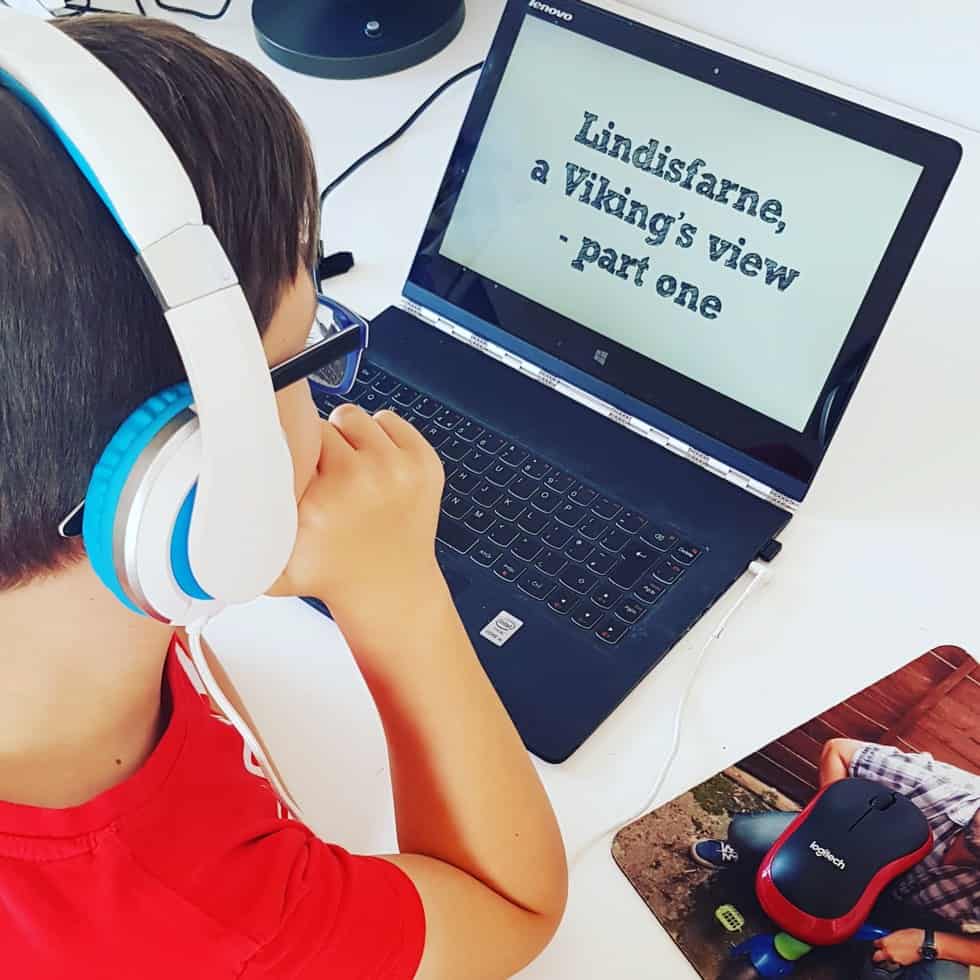 Or if you were learning about a particular person you can select the character. Emmeline Pankhurst, for example, has 17 different videos.
A lot of the videos have quizzes that can be taken. So you watch the 60 second history video and then answer the questions afterwards.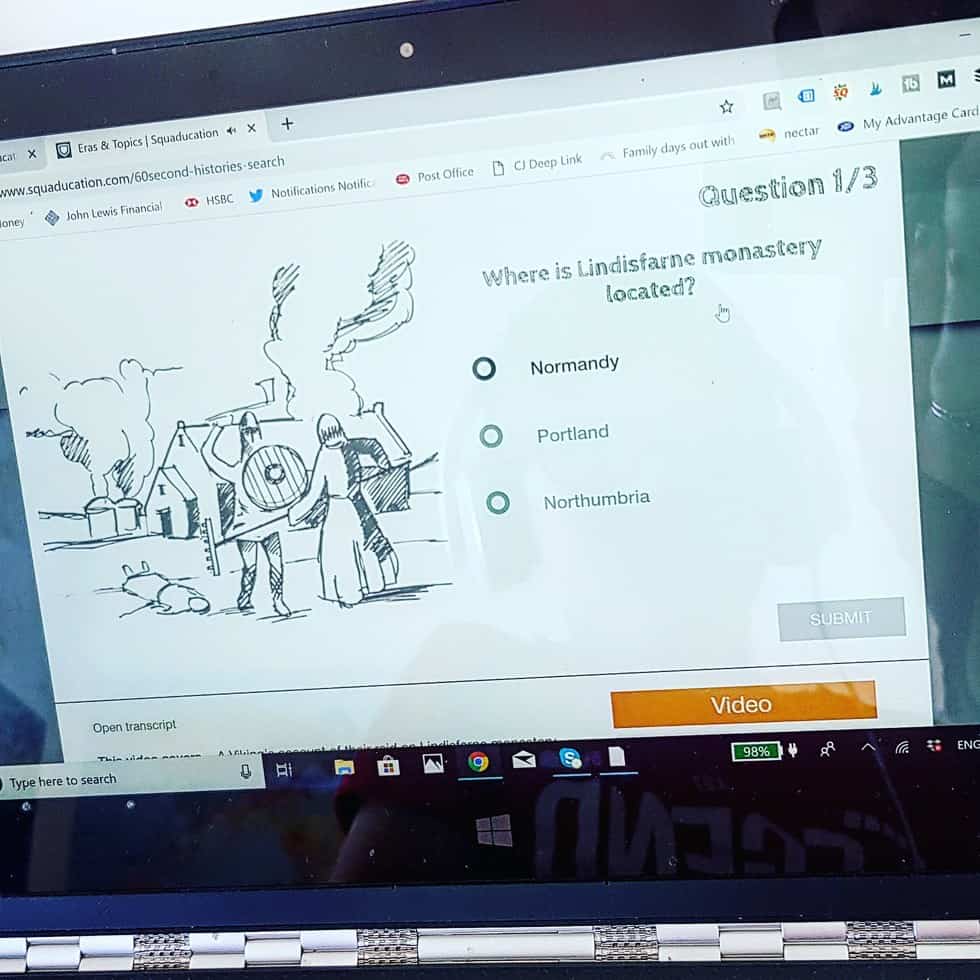 What is especially great is within each video you can view the teaching support notes.
Teacher Support Notes with 60 Second History
With each video, there are teacher support notes. Within each lesson plan it advises of the school year this is targeted at. But of course, you can adapt the lesson plan to either make it easier or harder.
If you are lesson planning you can go straight to the teacher support notes and choose which topic you want to cover.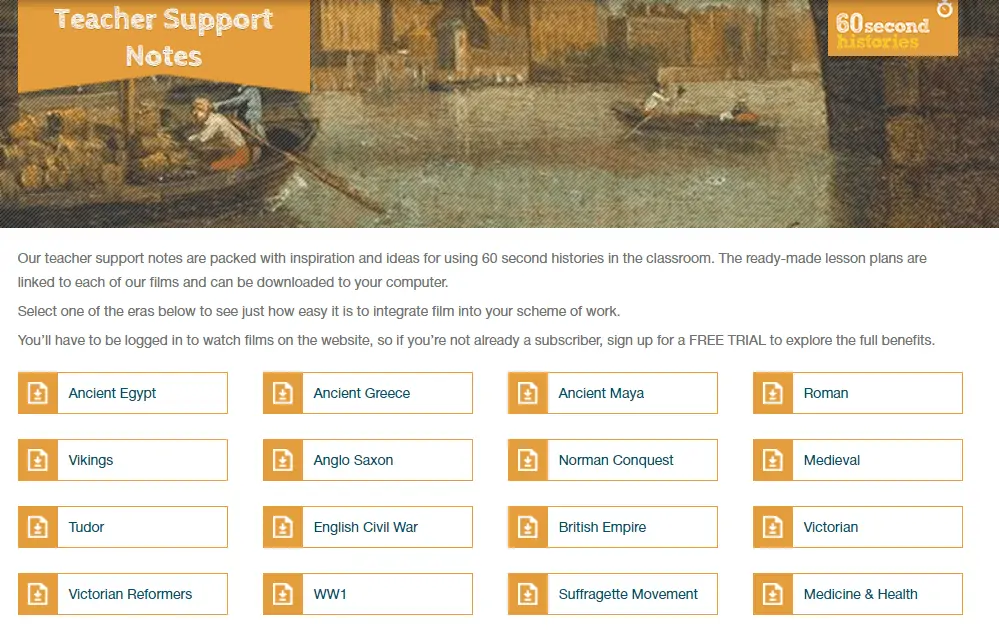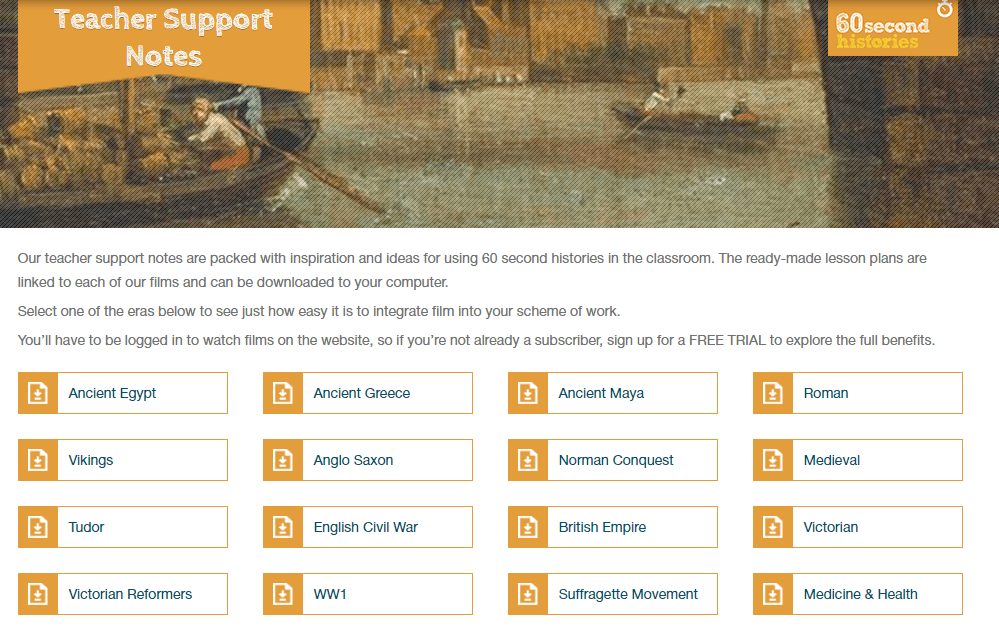 In each teaching plan, it shows you what videos are recommended to watch. There are approximately 9 pages in each teaching plan and they are very detailed. Within each lesson plan, there are ideas for pre-lesson homework, to establish what is already known.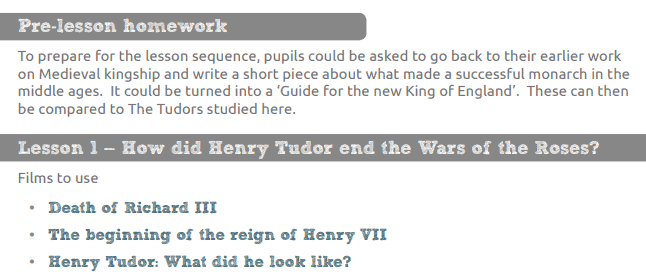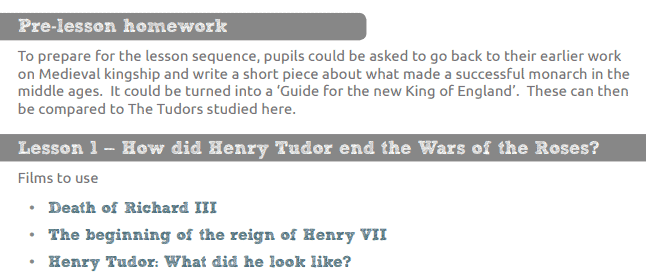 There are more detailed printables for help with the topic, for example, this War of the Roses family tree.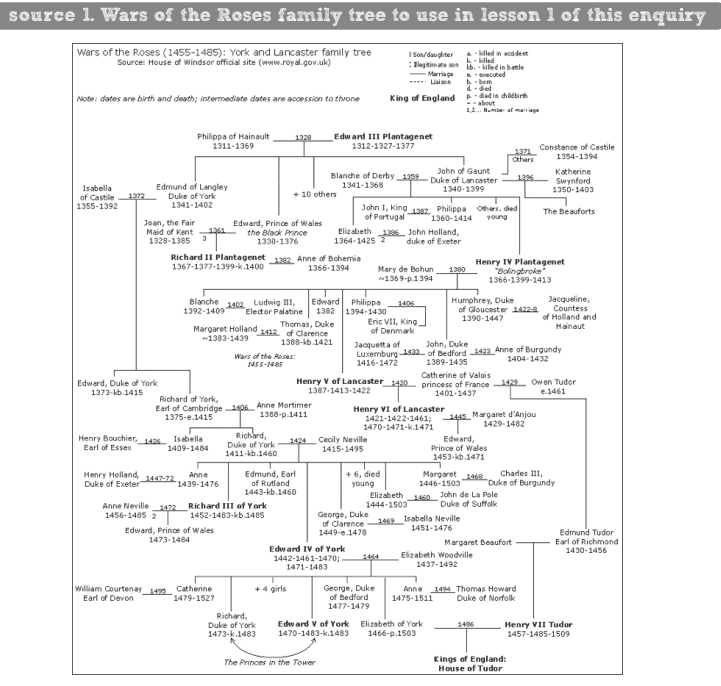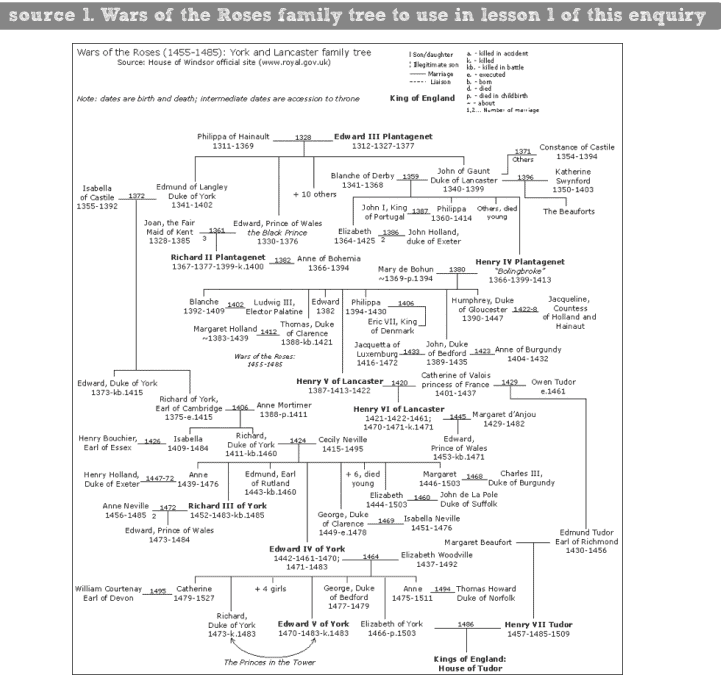 The lesson plans are extremely well thought out and very easy to follow, for both parents (teachers) and children.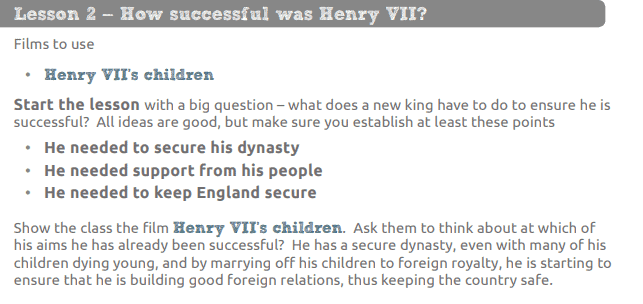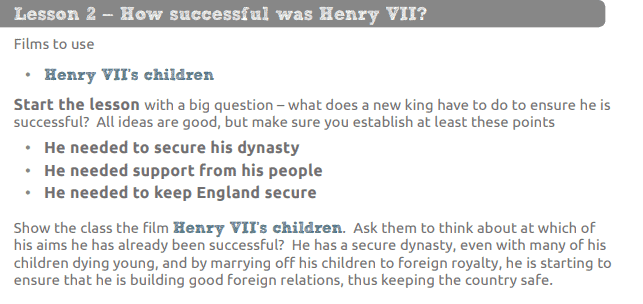 Review of 60 Second History
We both absolutely love it. There is nothing at all like this out there, and it makes learning history fun, but in small manageable sections.
Best homeschooling programs UK
We now include these primary history videos into our weekly timetable and aim to do at least two hours a week, as Freddie loves it so much.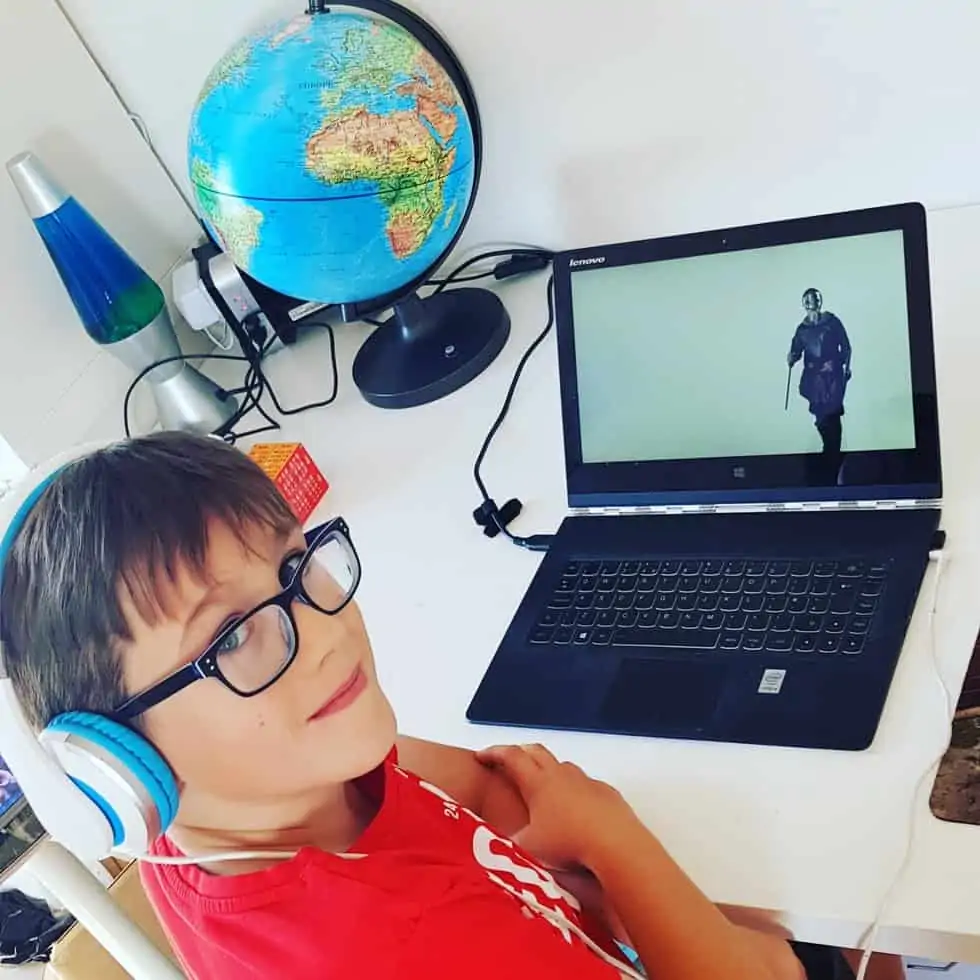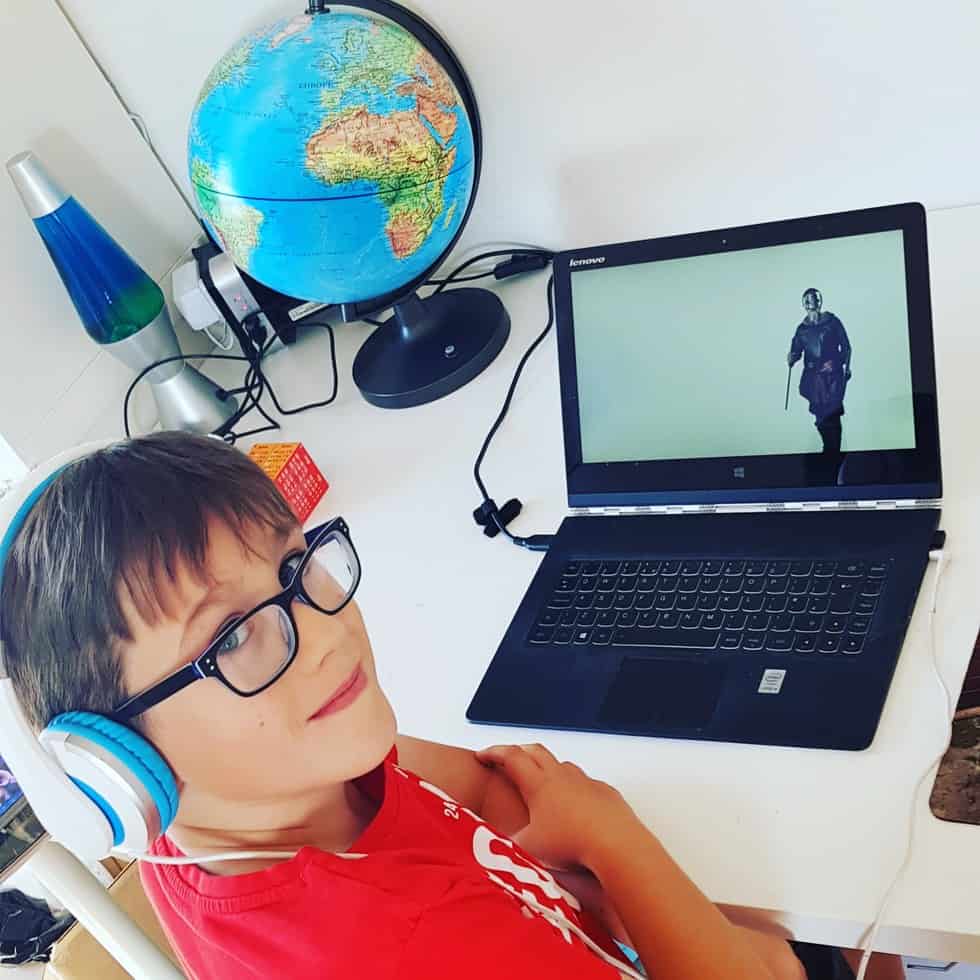 Other history resources you will love:
Last Updated on 11 October 2023 by homeschoolof1