How To Encourage Creativity With Aquabeads Minions Playset
Freddie has never really enjoyed being creative, even from a very young age. He has always enjoyed books and math and getting him to do anything remotely creative has always been hard work! Until we have come across these Aquabeads Minions!
As we now homeschool and he doesn't HAVE to do arts and crafts at school I was pleased to discover this Minions Aquabeads set.
This is also my kind of arts and craft activity as there is no mess!!!
No clearing up glitter and spilled paint and glue! Check out our favorite art homeschool curriculum.
**Disclosure – I received this free of charge in return for an honest review. This post may contain affiliate links. This means we may receive a small commission, at no cost to you, if you make a purchase through a link. **
I mean after all who doesn't love Despicable Me and the Minions! Well, my son sure does in fact one of his favorite toys in previous years was the Minions fart gun!!
Minions Aquabeads
The box is nice and colorful which for any child's game/toy is so important. But on opening aquabeads I was even happier!
As you may have gathered from my comment above I am not a big fan of mess!! So when I realized this came with its very own tray (with lid) I was extremely happy.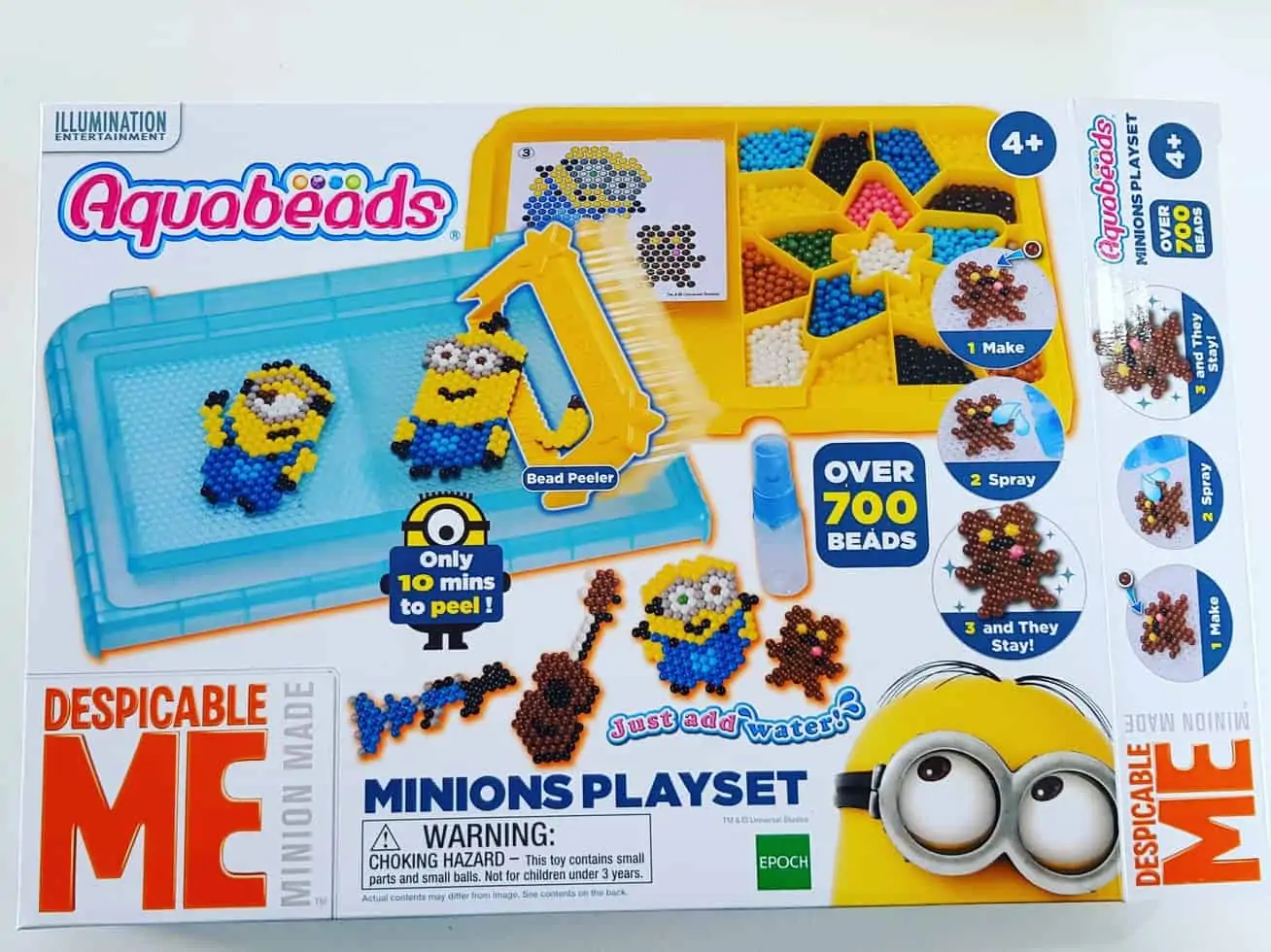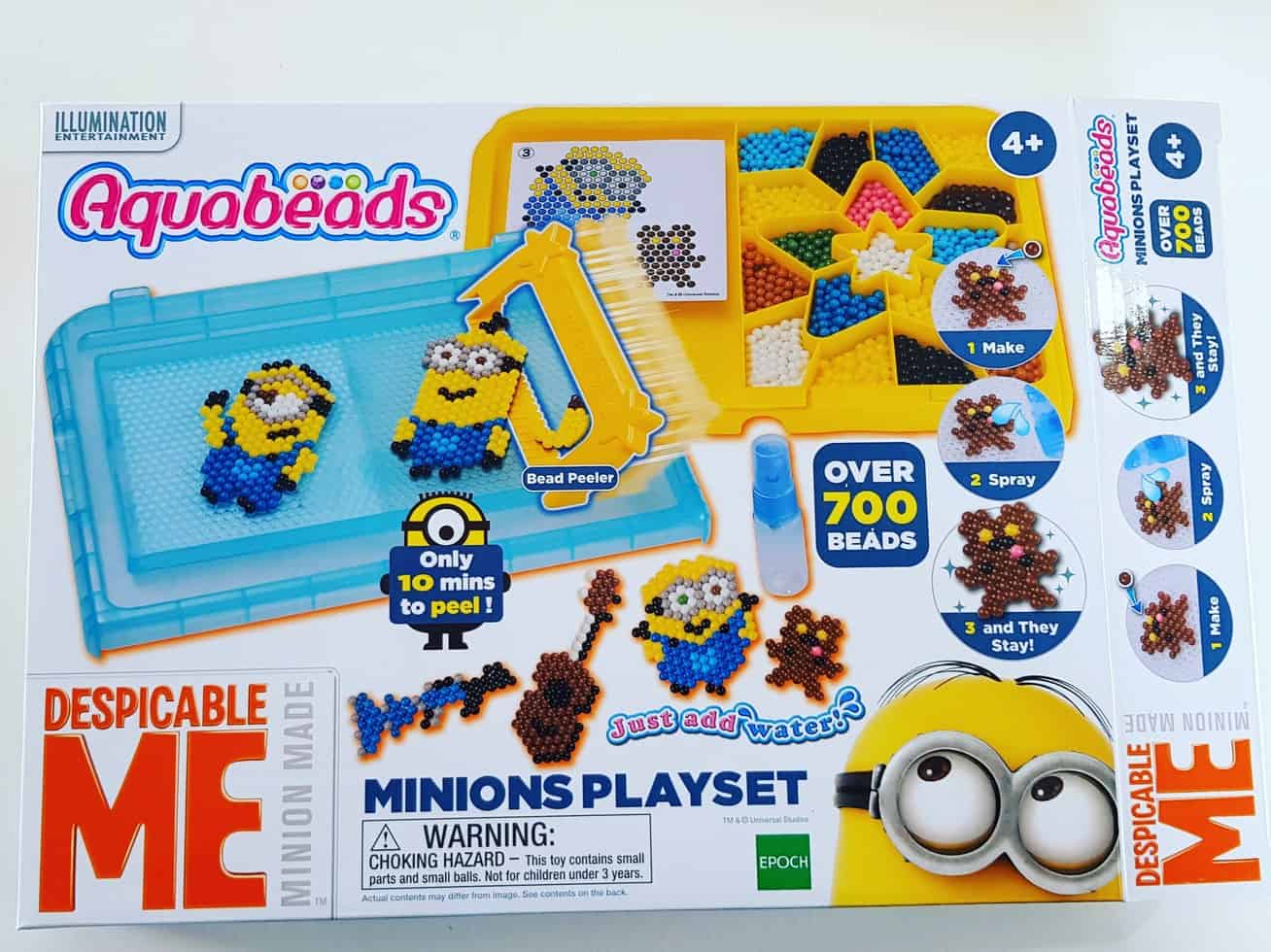 Inside the aquabeads box were the following individually wrapped color beads:
5 Pink
5 Green
5 Brown (jewel beads)
20 light blue
43 white
74 grey
120 brown
127 black
151 blue
220 yellow
A table tray, 1 palette, 1 sprayer, 2 template sheets (with 4 designs) and a bead peeler.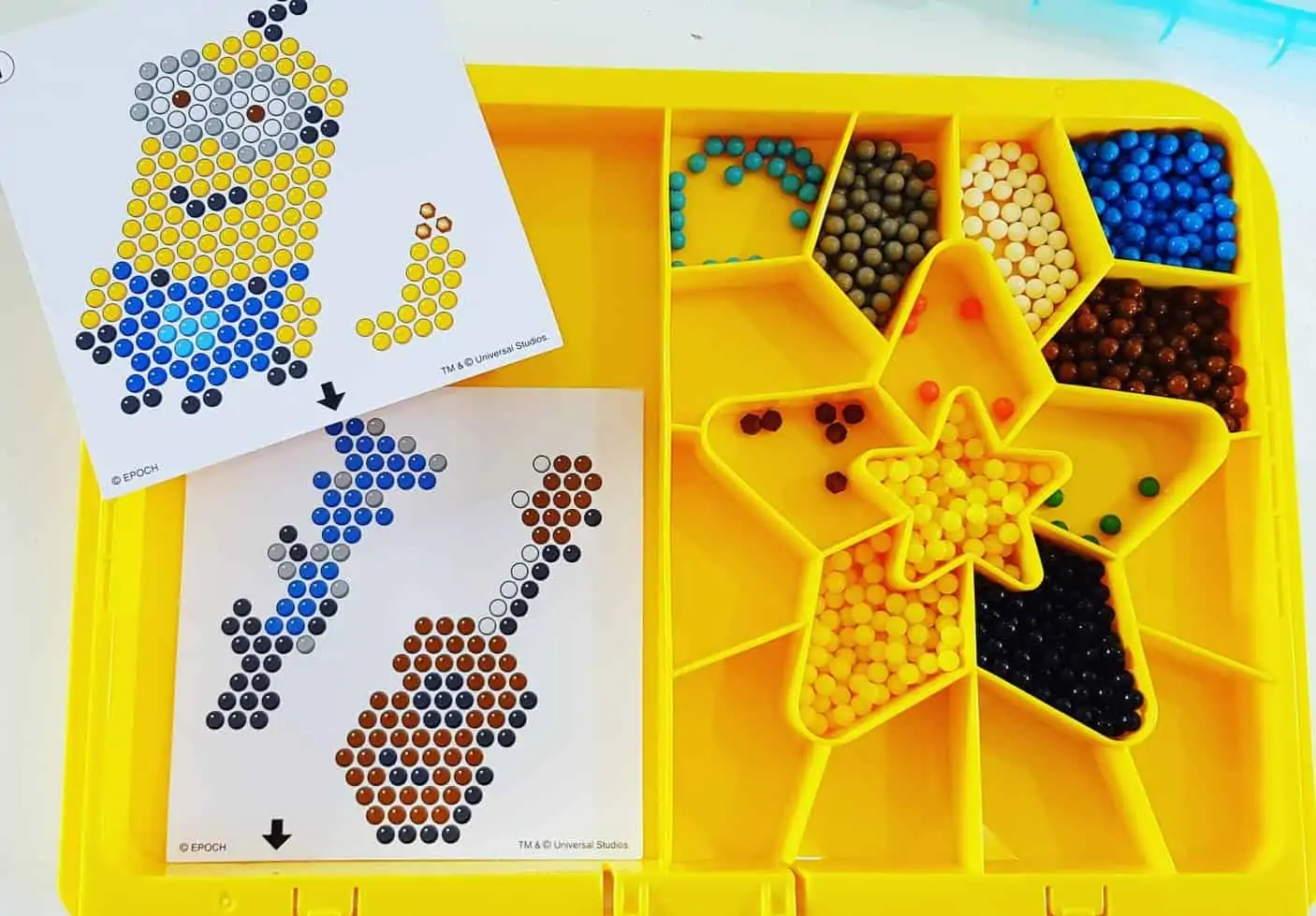 Why do we love aquabeads?
Not only does this encourage creativity it is also great for fine motor skills. These beads are tiny, and perfect for little hands.
Above is the palette where you keep your beads, but on top of that fits the lid which is what you actually use to create your design.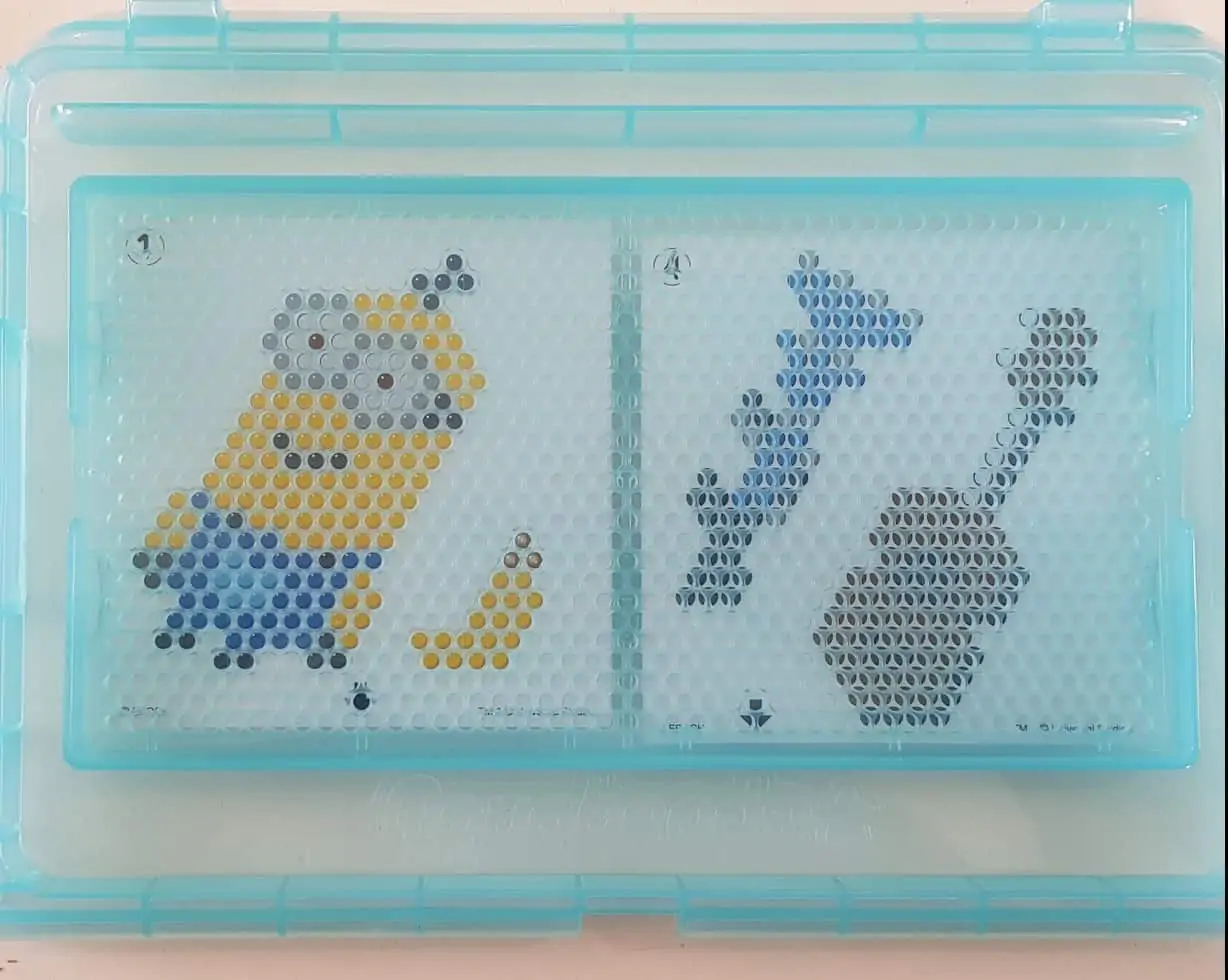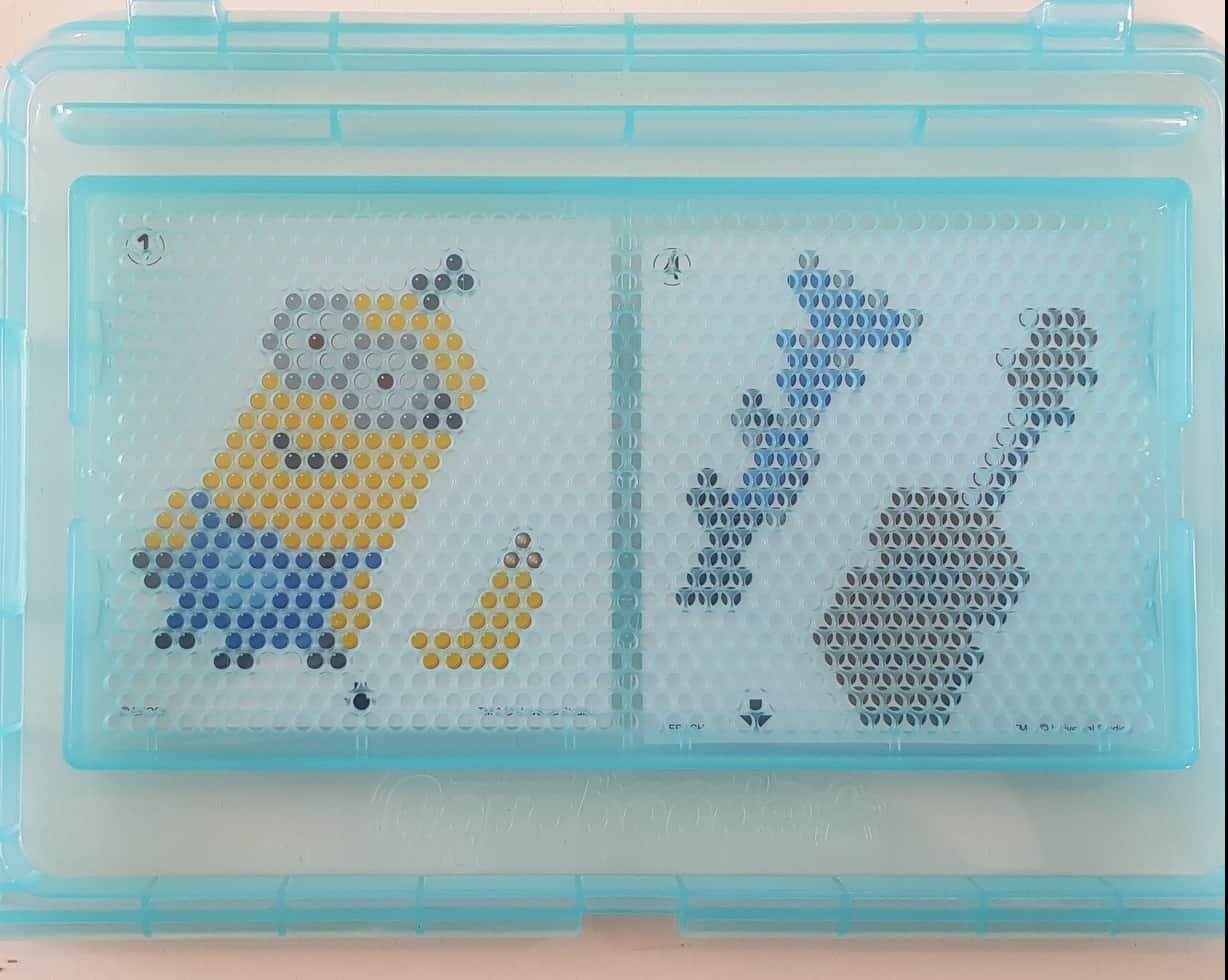 The designs fit nicely in place on the back of the tray so the children know where to place the correct colored bead in the right place.
Watching your design develop in front of you, is just great fun.
Also included in the box is an easy-to-follow instruction sheet. As we had never done this before we really needed to follow it. But it was very simple to understand.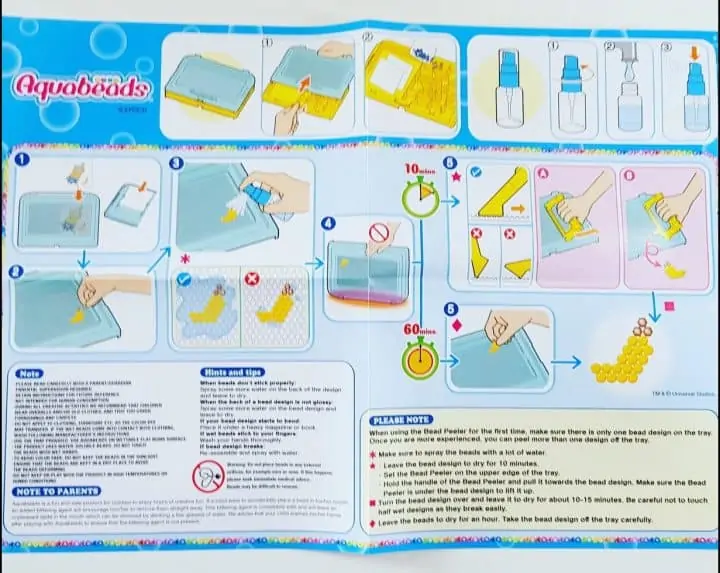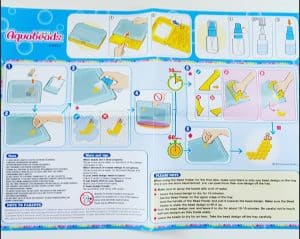 So what can you make with Aquabeads?
Check these out, Freddie was so impressed with himself, and actually enjoyed doing it.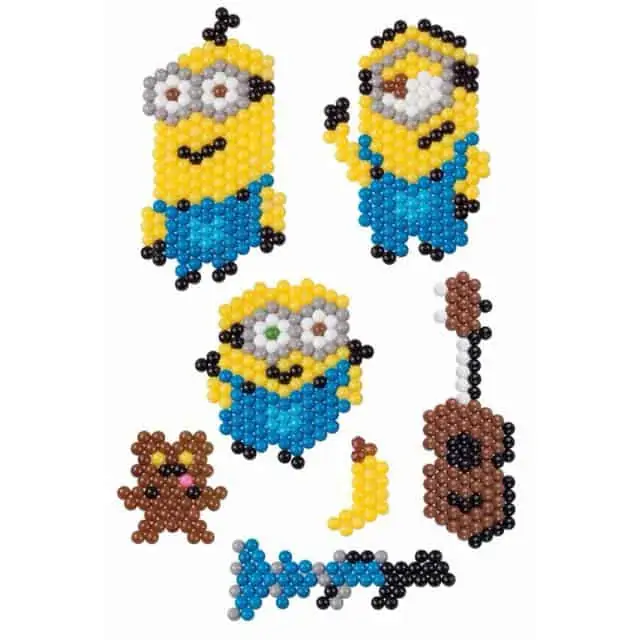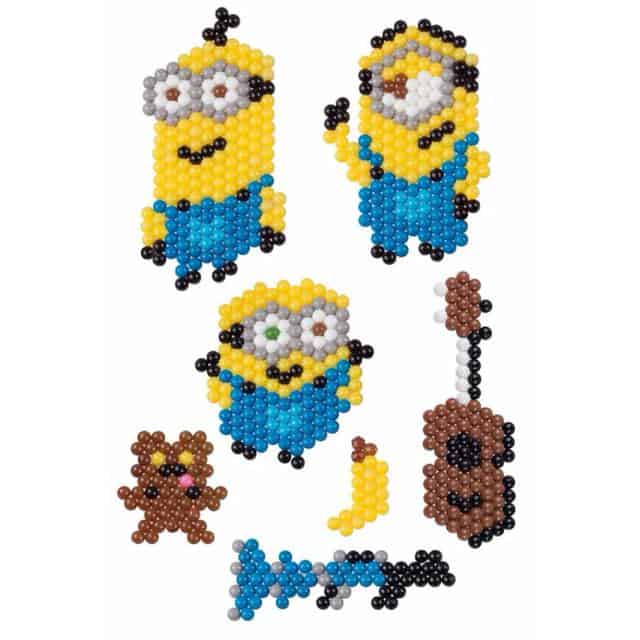 Where can you purchase Aquabeads Minions?
These are available at any major high street toy shop and also can be found here.
Also if you run out of beads you can purchase more here.
(These are suitable for children aged 4+)
There is even an aquabeads advent calendar, check out all of our advent calendar ideas the kids will love here.
Check out our favorite educational toys for 7 year olds in this post for even more ideas.
Last Updated on 21 October 2022 by homeschoolof1