Why We Love Basic Invite Christmas Cards & Holiday Cards
We absolutely love Christmas, in fact as soon as the Halloween activities for kids are over and done with we get all of our Christmas decorations up. It is such a special time for us, and we are always looking for new ways to make it even more magical. This year, I have found the most wonderful Christmas cards from Basic Invite.
We live in America, but ALL of our family live in the UK. So we don't get to see them regularly but sending out a personalized Christmas card is one way we can connect.
There is nothing more thoughtful than sending a personalized Christmas card, and these cards from Basic Invite will be the most stunning to receive.
Basic Invite although make the best Christmas cards, they also make amazing invitations and stationery.
You are going to love our free Christmas Cards for kids to color.
Keep reading to see why we love Basic Invite.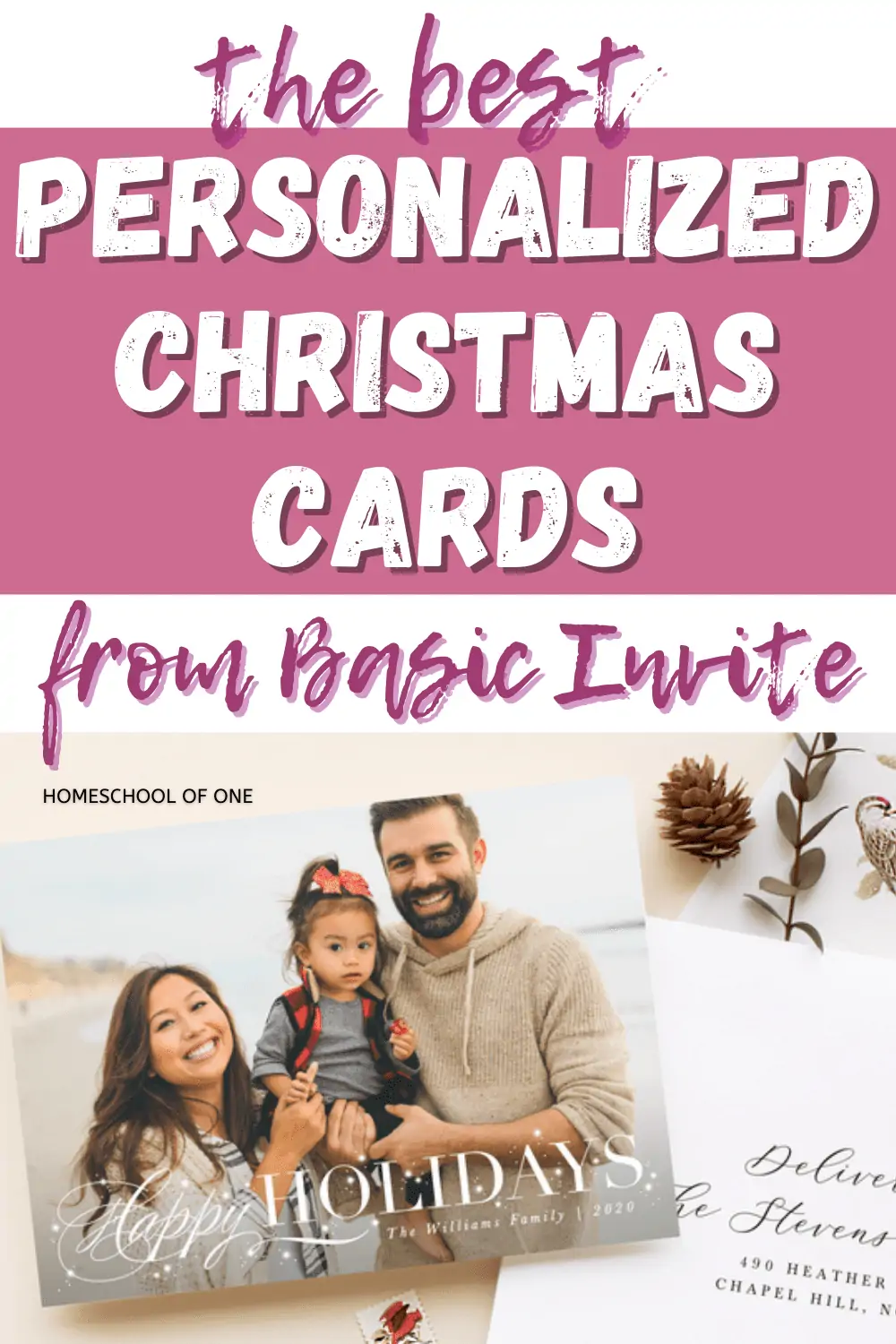 **Disclosure: I was compensated for my time to write this post. As always, all thoughts and opinions are my own. I only share resources that I would use with my own family and those that I believe other homeschool families will enjoy. There may be affiliate links in this post.**
Basic Invite Christmas Cards & Holiday Cards
Basic Invite has the best Christmas cards we have come across and trust me I have been searching for the best.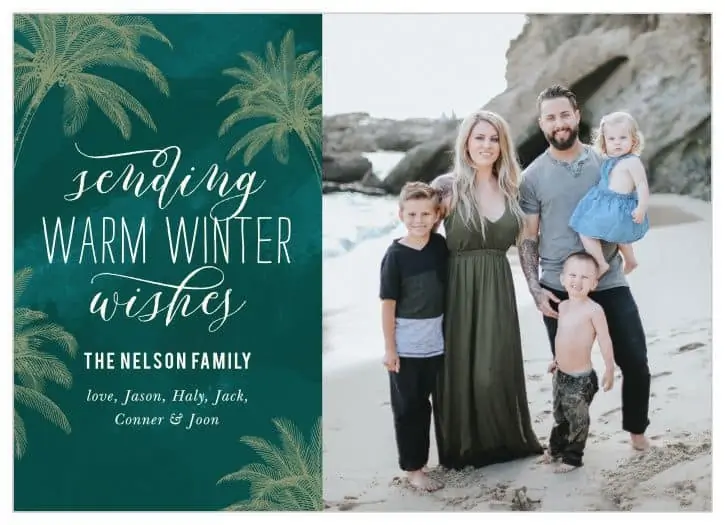 Find a template you like, there are over 700 to choose from. But that is not where the holiday fun ends!
When you find a template you love, you can customize it as much or as little as you want.
Keep scrolling to find an exclusive Basic Invite coupon.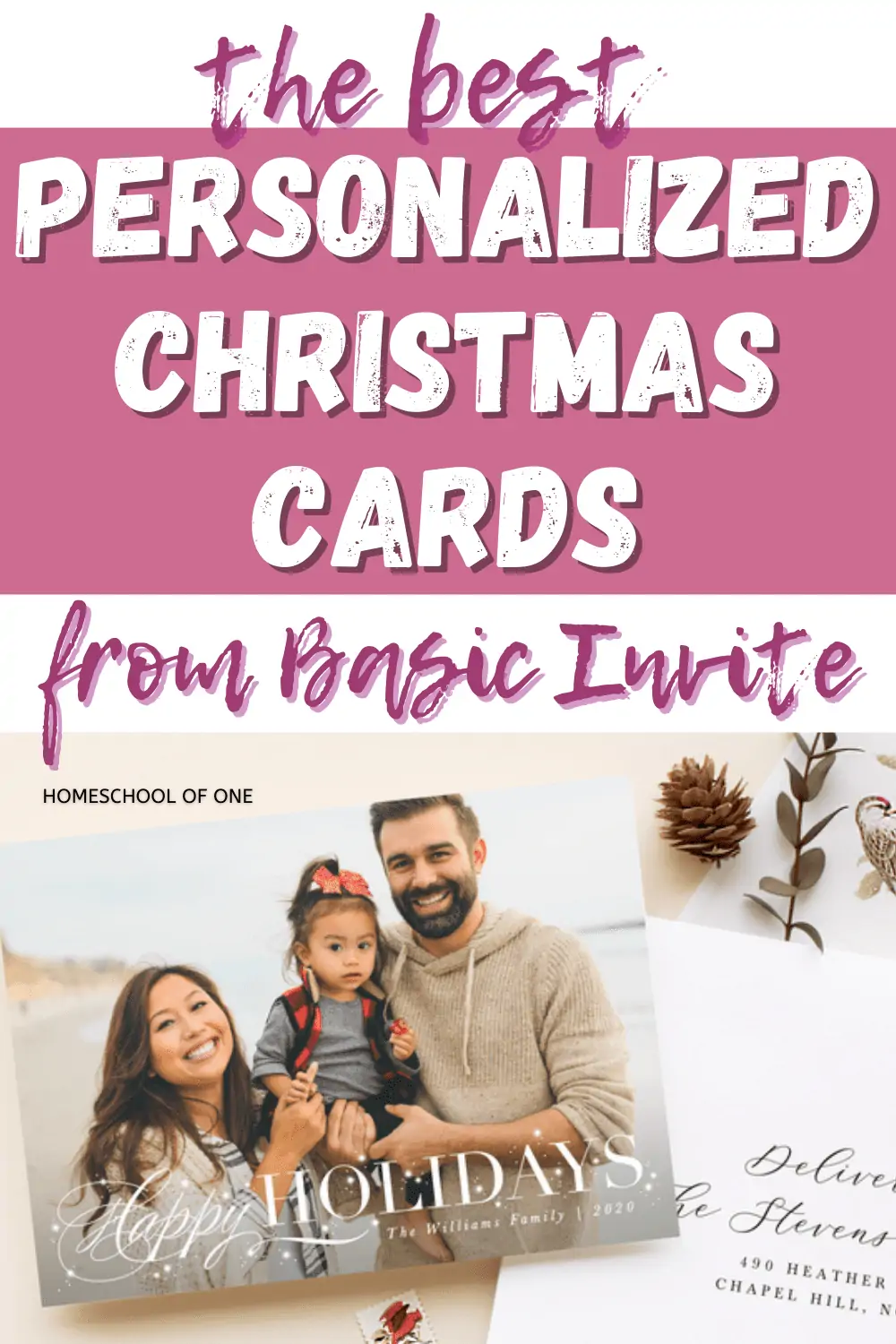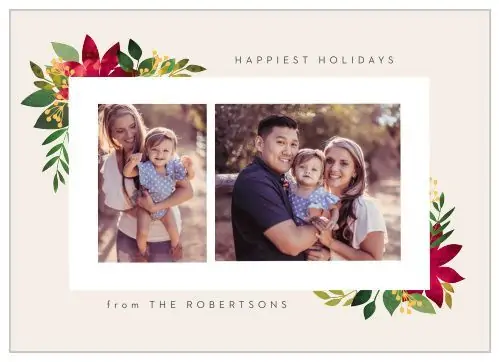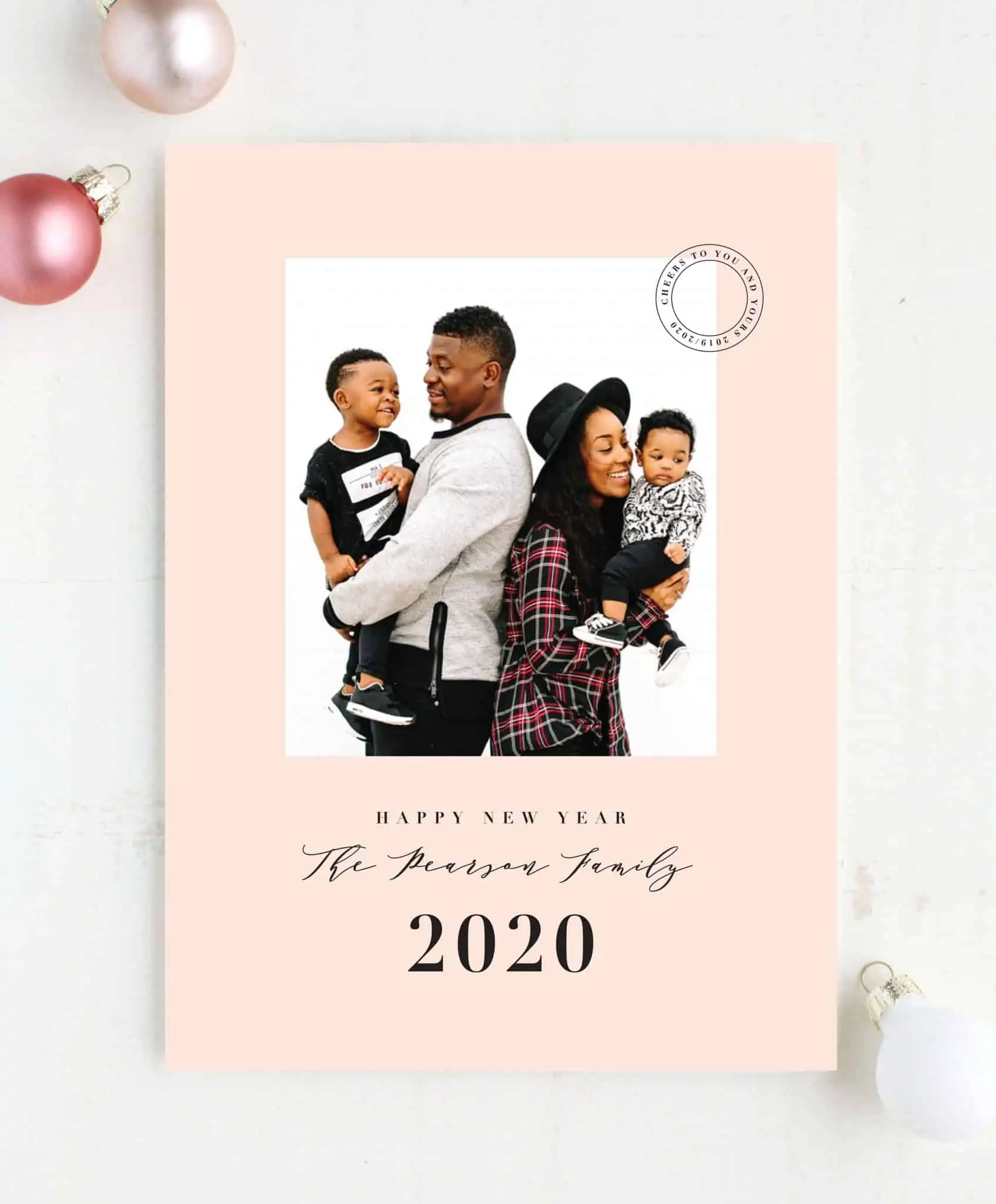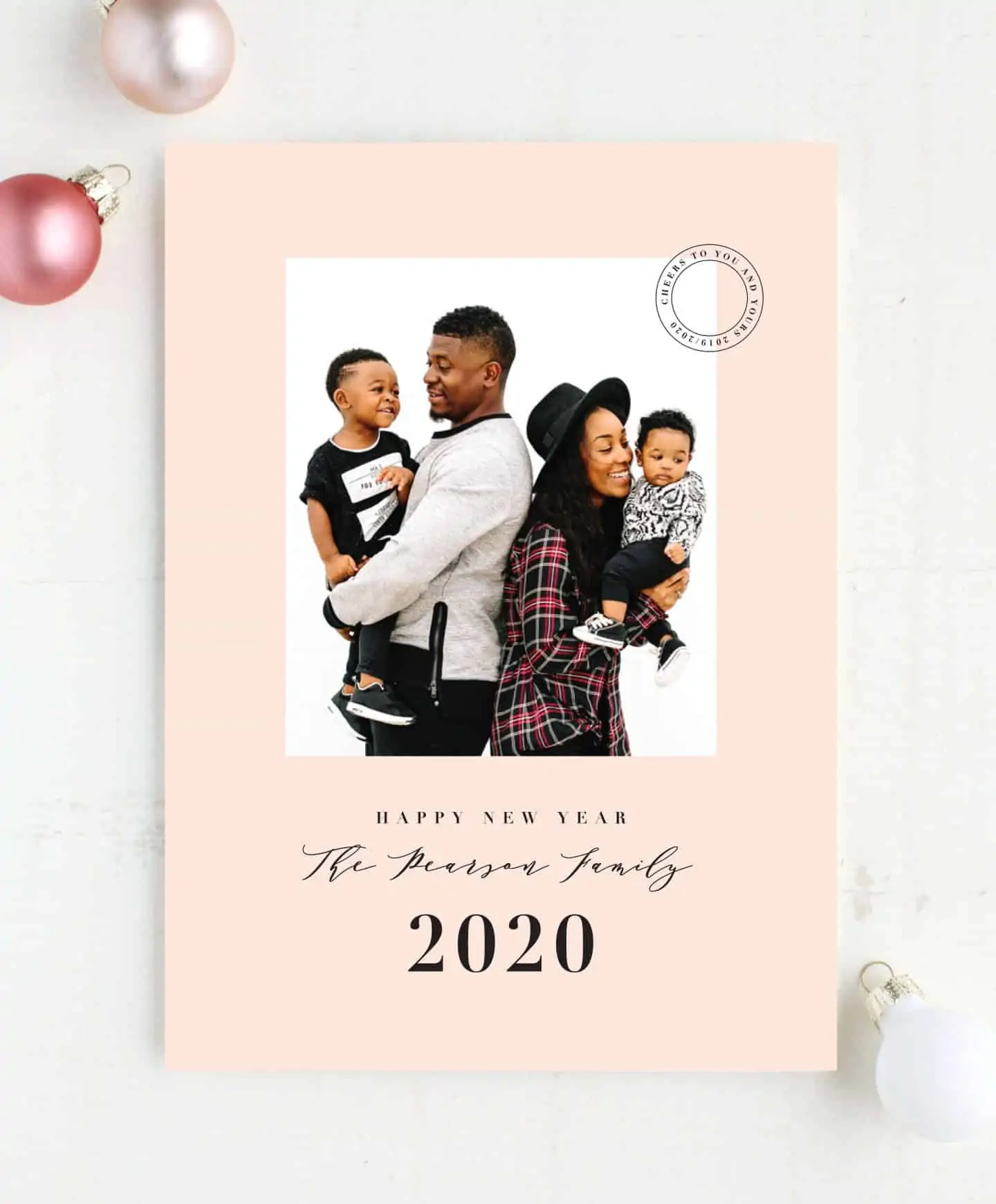 How can I personalize a Basic Invite card?
What I love about these holiday cards is you can personalize them in absolutely any way you want.
Front of the card
For example with the holiday cards above, of course, you can add your own photo and change the names. But you can also:
Change the shape of the card to square, rounded, bracket, or ticket.
Add silver, gold or silver rose foil which can either be flat or raised.
Change the color of the card with over 180 different color options.
Change the font, and that is just the front of the card!
Back of the Card
The personalization on the back of the card really impressed me, I was already blown away by the options on the front of the card, but wow!
You can of course choose to have the back plain, but for only $0.20/ea extra you can add so much:
Write a special message that will be printed on the back of all of the Christmas cards
Add a single photo
Single photo with text
Single photo and pattern
Three photos
Twelve photos
Photo collage
New address
Years highlights – there are 8 Christmas ornaments where you can write your family's highlights. It really is stunning.
Years timeline – you can add 4 major events with photos and of course you can change the color!
Family news – again you can add 4 photos and text under each one.
Go and check out the Basic Invite Christmas cards for yourself I promise you will not be disappointed.
Personalized Party Invites
We love to host parties, whether it be for Christmas or birthday celebrations.
Or even if we are hosting our very own Escape room (check out how to make your own Escape room at home).
We love to send a physical party invite. Text messaging, DMs, or whatever else we use, just don't cut it. Our parties are good, we want them to start that way too!
Basic Invite has over 6,000 party invitations for you to choose from and personalize in any way you want. You can add photos or just have text as below. Whichever you decide the quality of these invites is as good as their Christmas cards.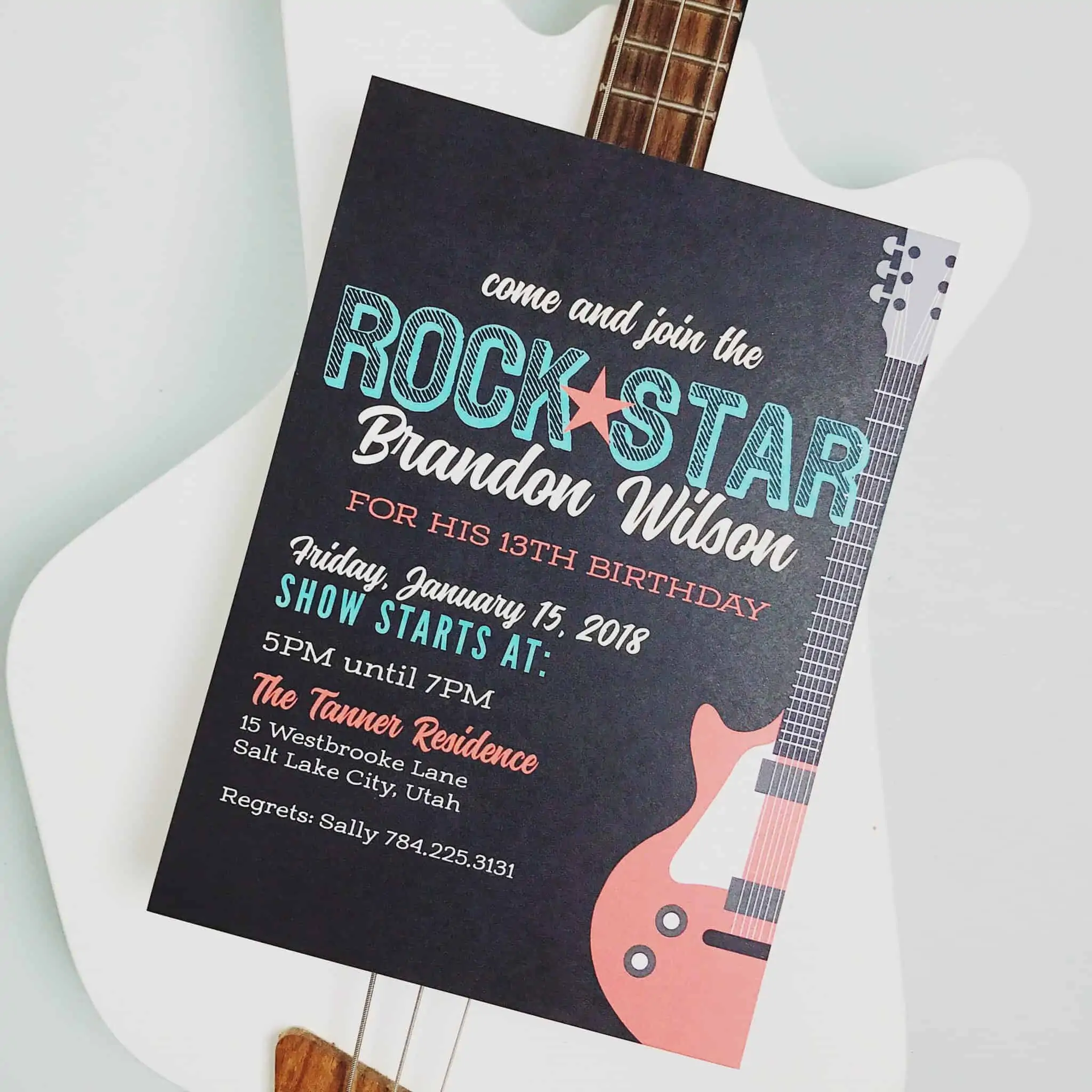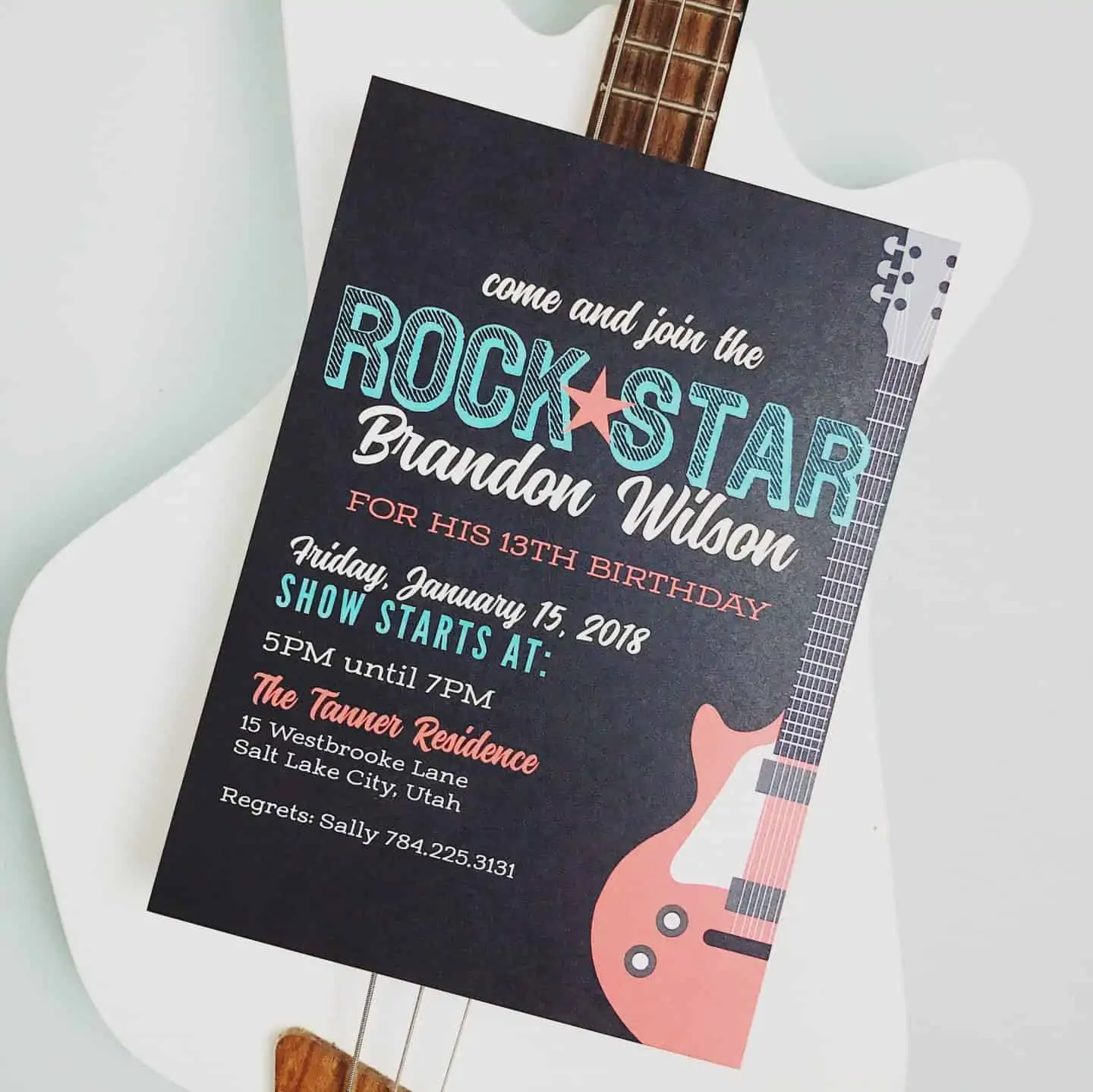 Basic Invite Graduation Cards
Whether you are looking for a graduation announcement or a graduation party, Basic Invite has you covered. There are literally hundreds of templates for you to send the most wonderful card.
You can personalize this as much as you can with the Christmas cards.
What about using the school or upcoming college colors!
Also, there are 40 different color envelopes you can choose from to make it even more special! Check them out here.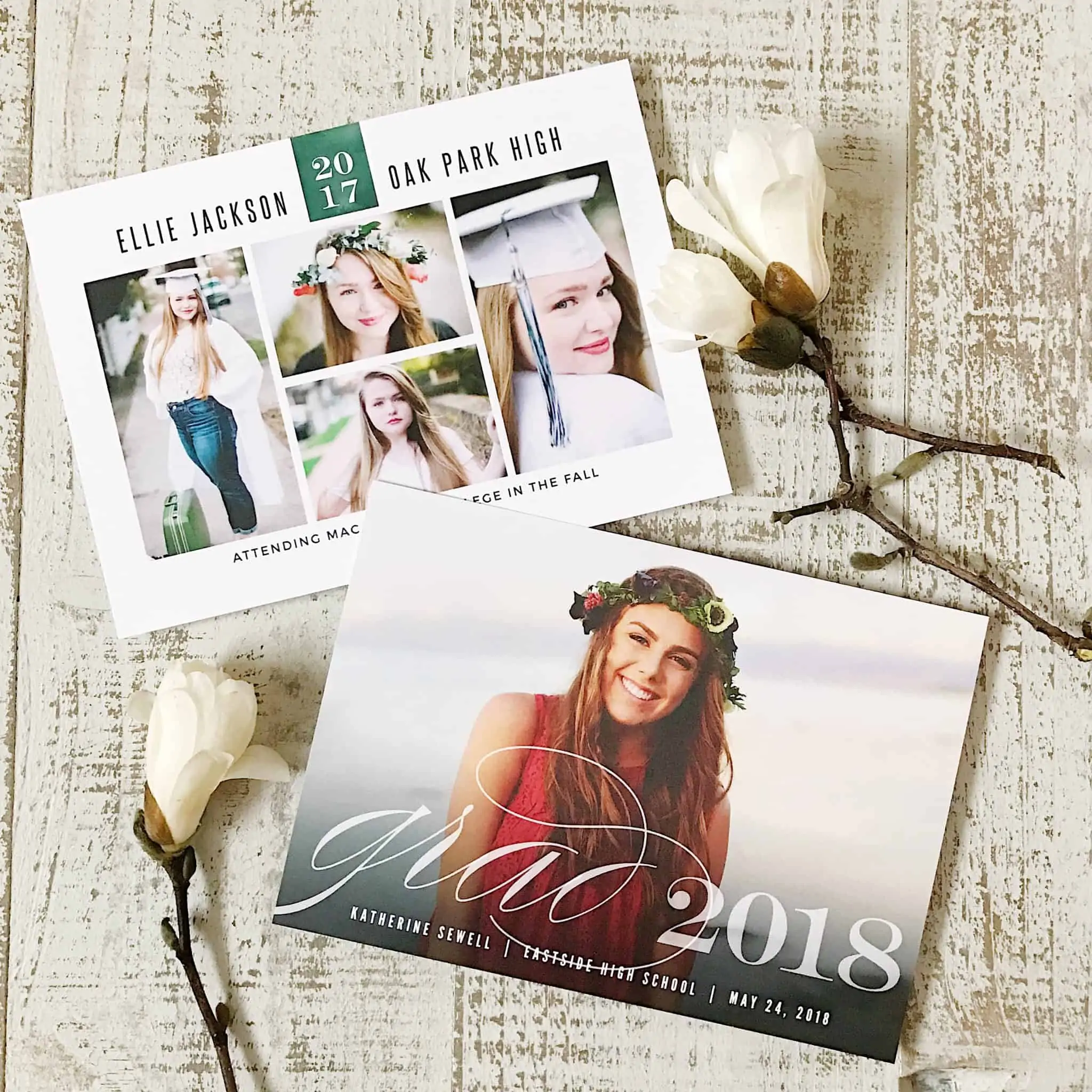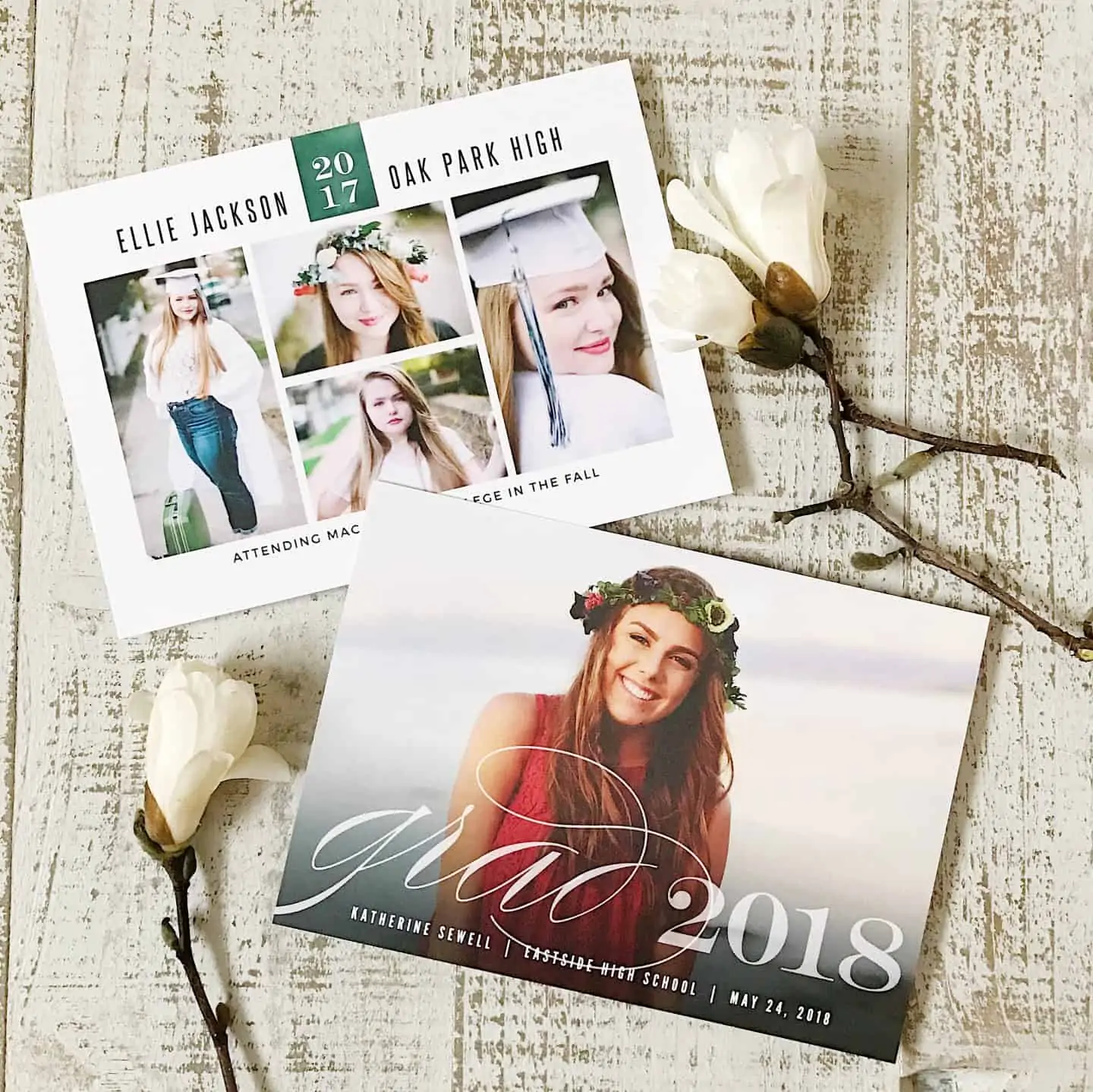 Basic Invite Review
We absolutely love Basic Invite, especially their holiday cards. The quality and the amount of personalization is better than any other company we have seen.
Unlimited Colors – Basic Invite is one of the few websites that allows customers almost unlimited color options with instant previews online.
Once you select a design, you can change the color of each element on the card. With over 180 colors to choose from, the invite is sure to be exactly how you want it.
Over 40 Different Colors of Envelopes – Basic Invite has over 40 different envelope colors to choose from.
With so many options, you can make your envelopes match the invitation. All of the envelopes are peel and sealed so they can be closed quickly and securely.
The back of the card with the newsletter and timeline is just amazing and really easy to edit.
Custom Samples – Basic Invite is one of the few websites that allows you to order a printed sample of your actual invitation before you place your final order. You can see the paper's quality and how it will print, and make sure the card is perfect.
Address Capturing Service – Basic Invite offers an address-capturing service that allows you to share a link on Facebook, Twitter, Instagram, or any other social media to request your friend's and family's addresses.
The addresses are stored in your account and can be selected during the design process. Basic Invite offers recipient address printing at no cost on all card orders.
Foil – Foil cards are available in gold, silver, and rose gold. You can even choose flat or raised foil on all of Basic Invite's foil designs.
Choose the paper it is printed on there are five! You really will be the talk of the neighborhood with these cards!
Basic Invite Coupon
Right now Basic Invite is offering 15% off with coupon code: 15FF51 check them out here, you will not regret it.
You will be able to see your design on-screen immediately. Also if you wanted to order a sample first before placing your order you can do that too!
Make sure to follow Basic Invite on their socials
Make sure to follow Basic Invite on their social channels so you can see all of their new designs.
Last Updated on 12 August 2023 by homeschoolof1