Brainstorm Space Torch Brings Outer Space Into Your Bedroom
My son is absolutely fascinated by space. As I think all children are, so when we found this Brainstorm space torch we were delighted.
We have had many Brainstorm toys in the past so I knew it would be an excellent gift, and it was.
If your child is interested in space, check out these awesome FREE planet coloring pages. Including information on all of the planets in the solar system.
I think you are going to love our kids space party ideas for an out-of-this-world party with free invitations.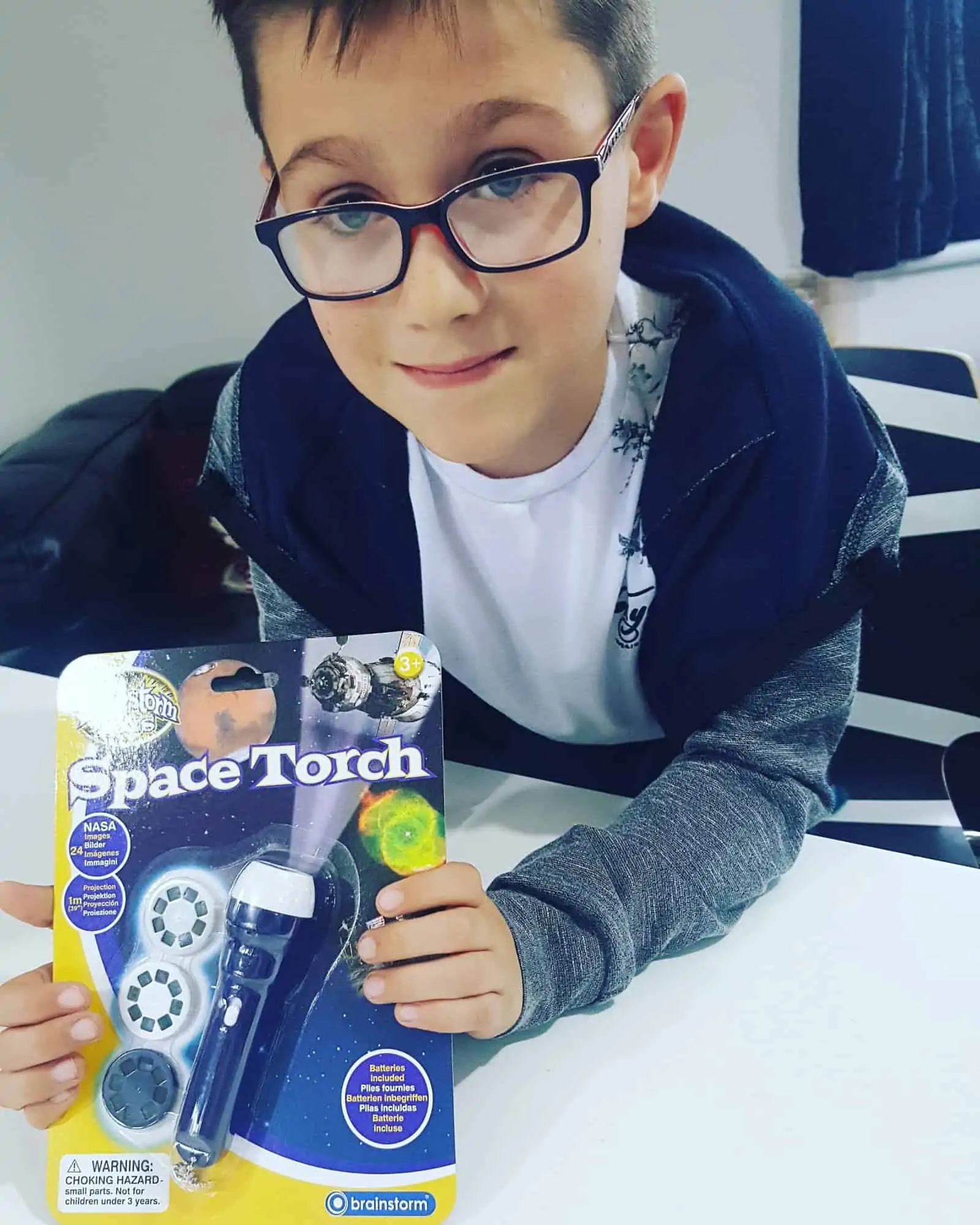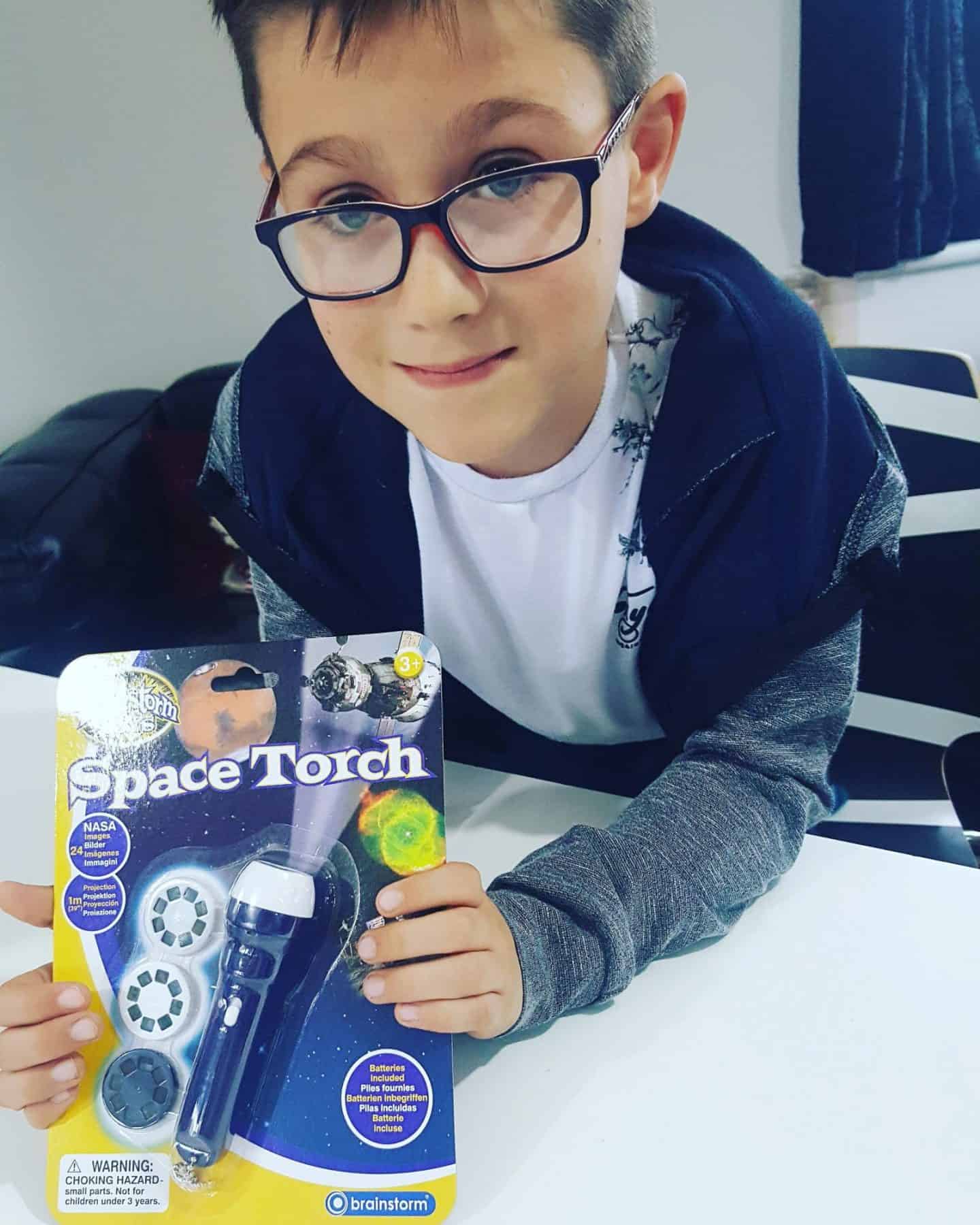 **There may be affiliate links in this post. You can read my full disclosure at the bottom of the page.**
Space Projector Torch
This Brainstorm space torch is fantastic and includes the following:
Project 24 fascinating colour space images onto walls and ceilings in a dark room
Includes three slide discs with 24 NASA and Hubble Telescope photographs
Twist the lens head to focus and project clear, precise images up to one metre wide
The fun projector doubles up as a handy torch measuring 11cm long and 3cm in diameter
Batteries included – Replaceable
The first thing I noticed when we ripped it open was that there were already batteries included. This is such a relief especially at Christmas as I never have enough!
Check out our Christmas planning post for lots more tips.
It was daylight when we opened it so we couldn't really see what was going on. However, we decided to take a look in my sons bedroom with the blackout blinds and the curtains all closed.
As you can see his bedroom wall is full of stars as is his curtain, so this really looked awesome.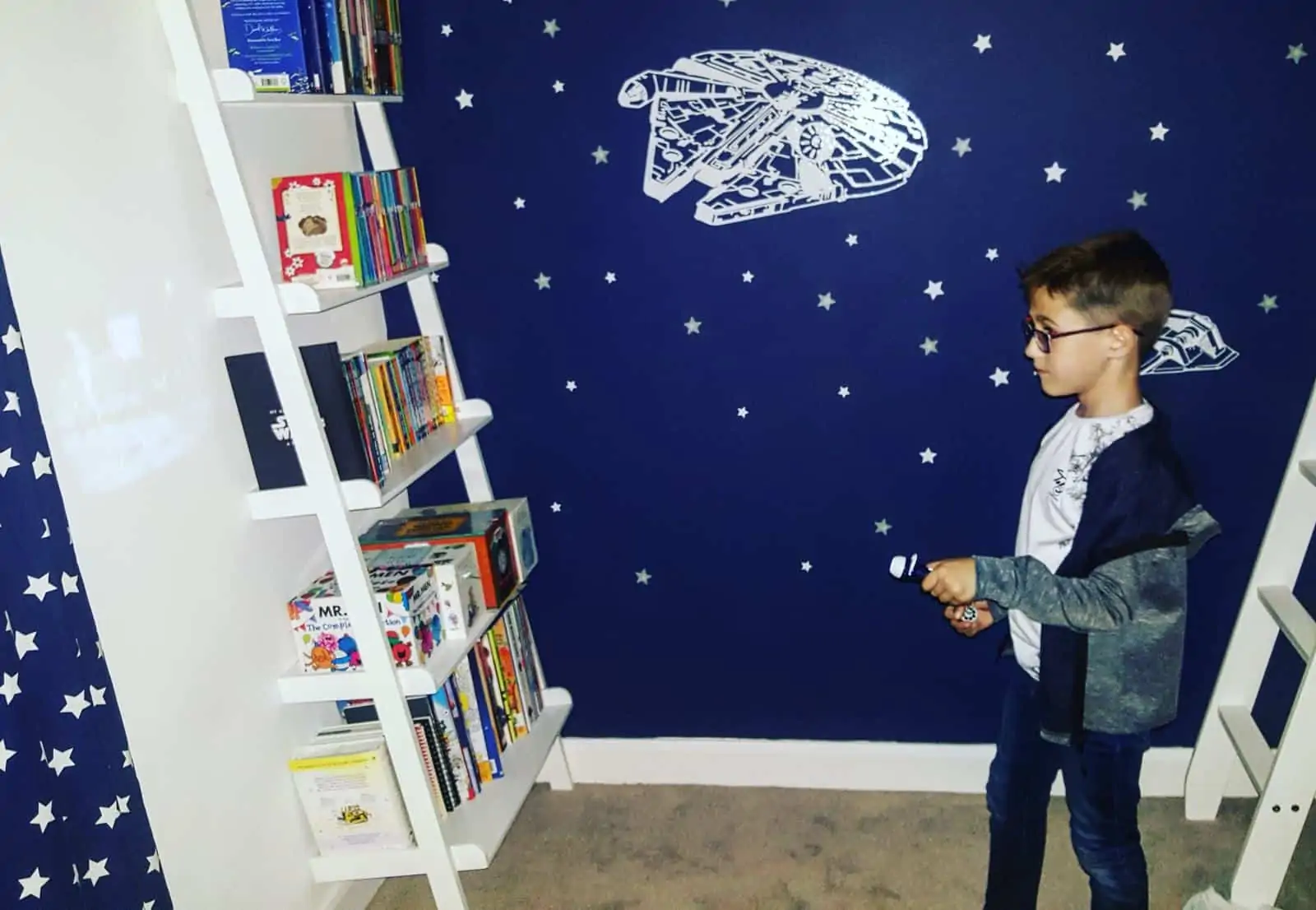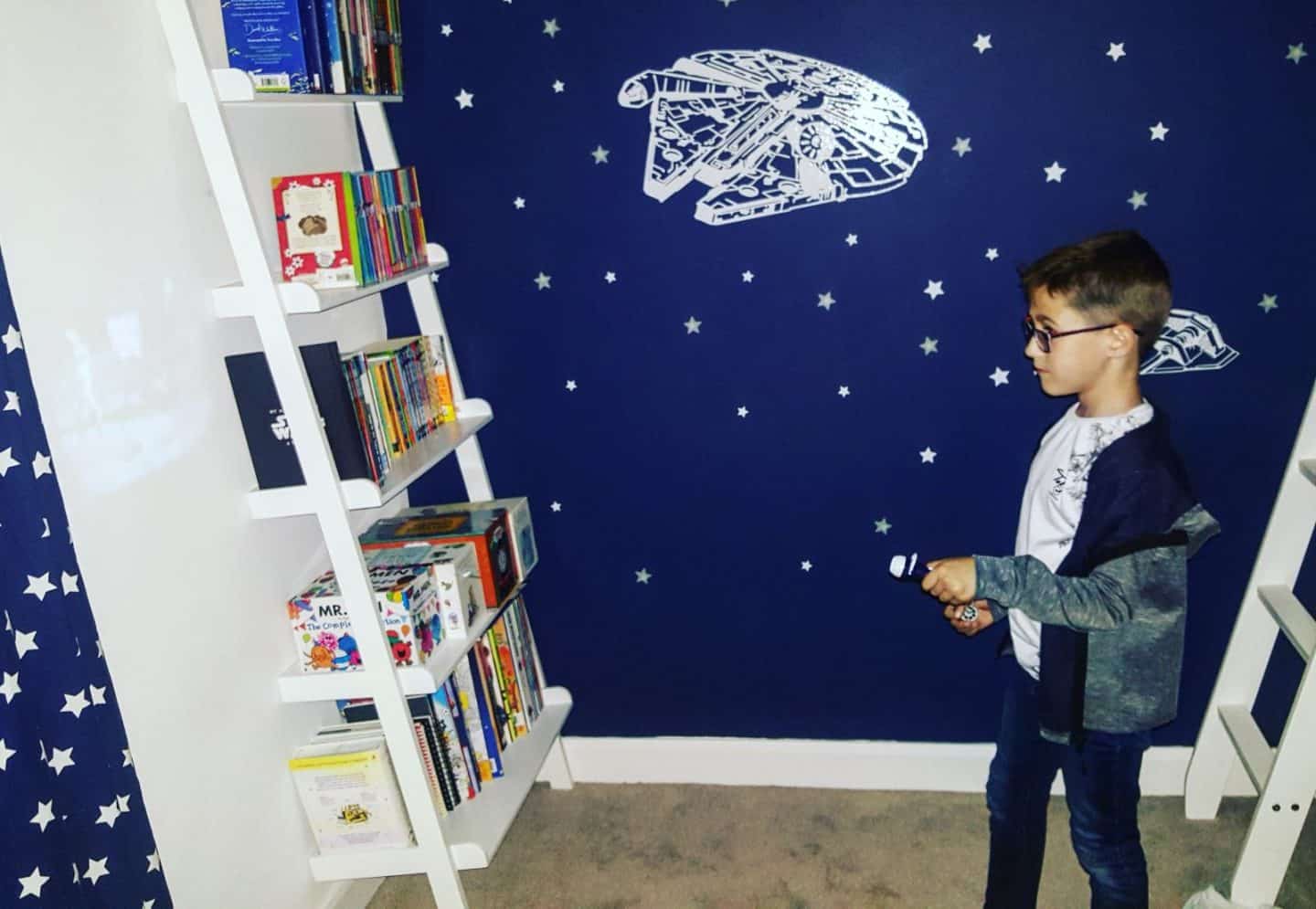 It is very difficult to see here as the flash was on. However, the image on the wall is really clear. As you can see with all the stars in the room this really was a great treat!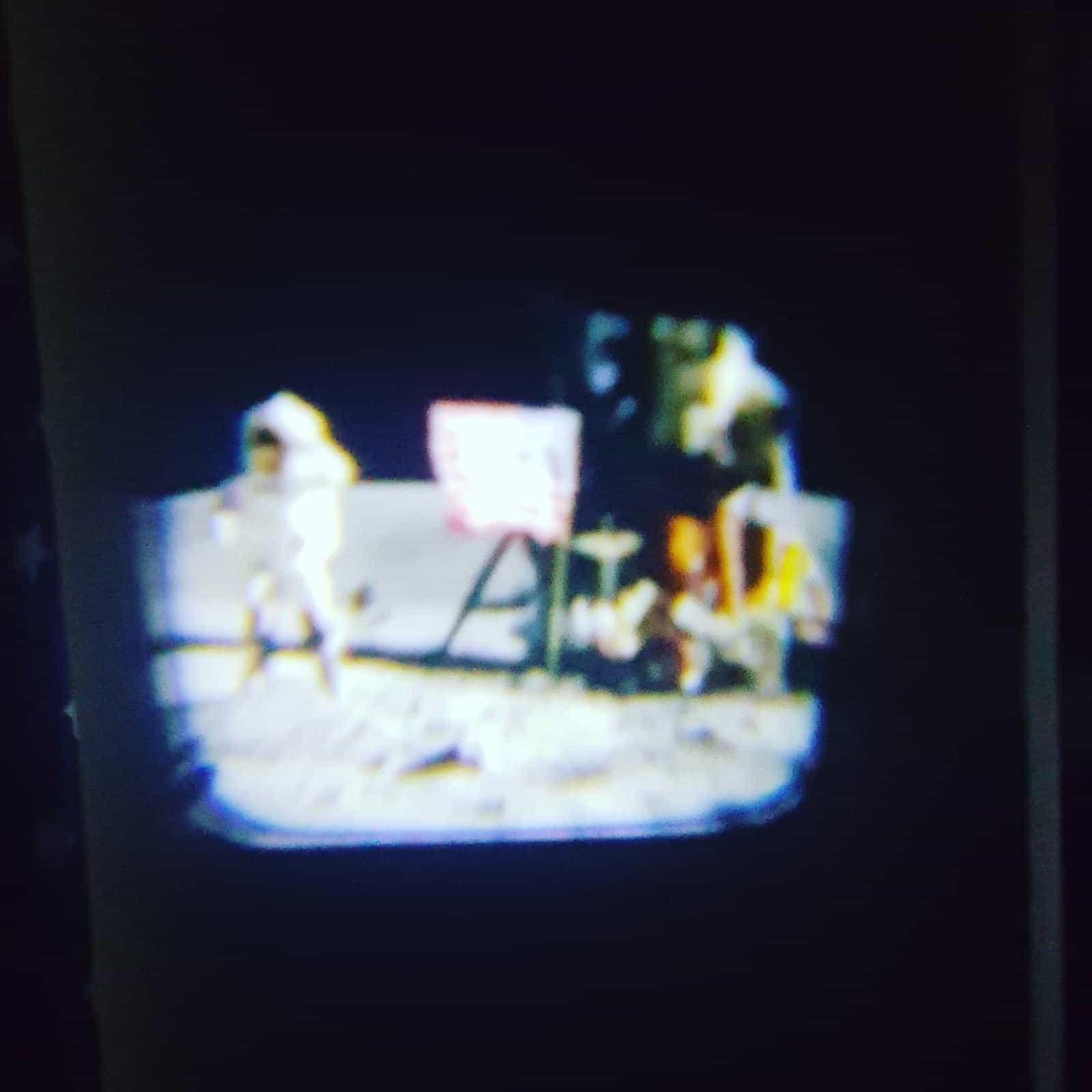 Again due to my poor photography skills, this doesn't do it any justice but it really was clear.
It was such a hit my son even asked if he could take it to bed that night. So it now lives in his bed so when it's really dark he can look at space! A great gift for Christmas.
Get your Brainstorm Space Torch and Projector today, you won't regret it.
Check out our free astronaut worksheets great for coloring and counting up to 10.
Do you have this space torch? What do you think about it, let me know in the comments below.
Last Updated on 10 April 2023 by homeschoolof1