Buckingham Palace Tour of State Rooms with Kids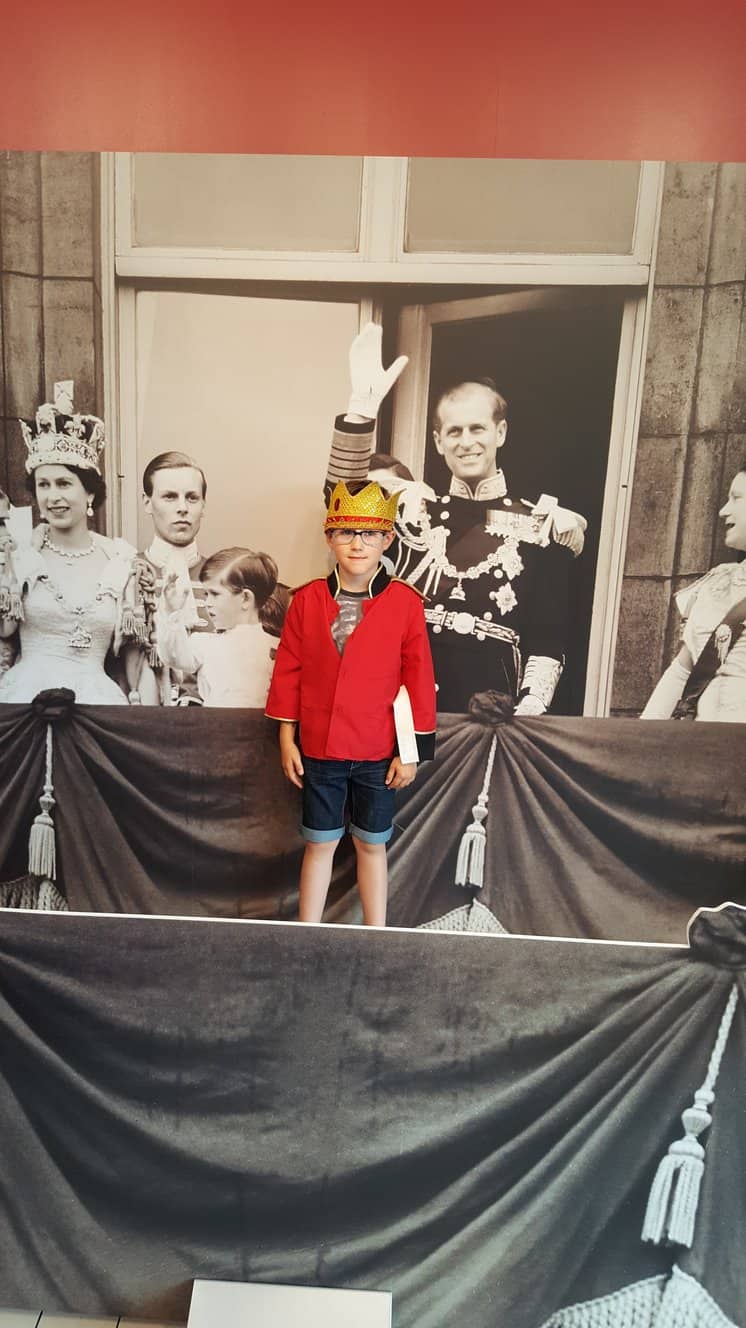 Tea with the Queen……. Well this is not entirely true, I didn't actually meet the Queen, but we have had tea while on the Buckingham Palace Tour, twice actually!
I am a royalist at heart and absolutely love the Royal Family.
As soon as I realised I could have a nosey inside Buckingham Palace, I was there!
We took Freddie in 2016 and 2017 and have never been disappointed. The first time we did the Buckingham Palace tour, we went with my mother in law and Freddie of course, and the second time with Freddie's best friend.
Train to London
We live in Leicestershire so the easiest way to get to London is on the train, it is only an hour. If I am clever and organised (not always the way) I will buy tickets in advance at a ridiculously reduced price. We have a Friends and Family card so we always get money off as well. The card only costs £30 a year and you will get 1/3 off adult prices and up to 60% off kids fares. It is definitely worth it if you do more than one train trip a year.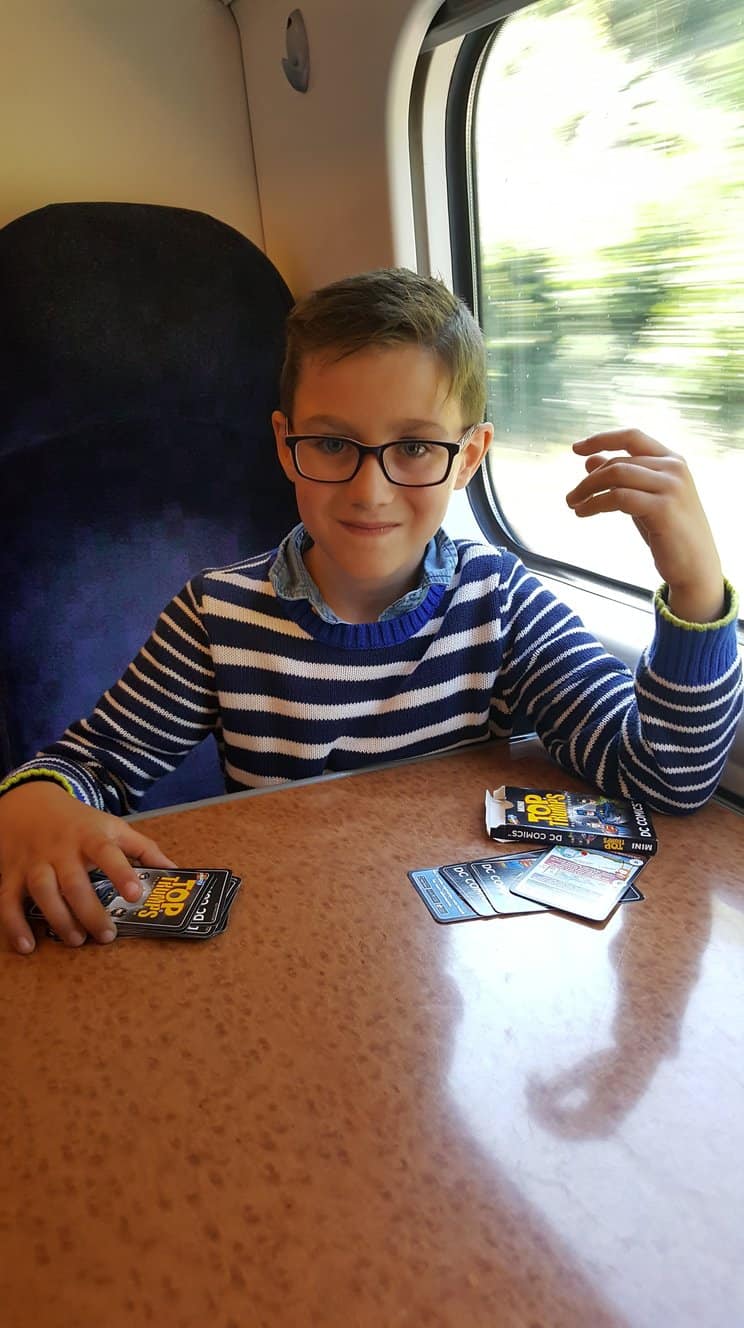 Buckingham Palace with Kids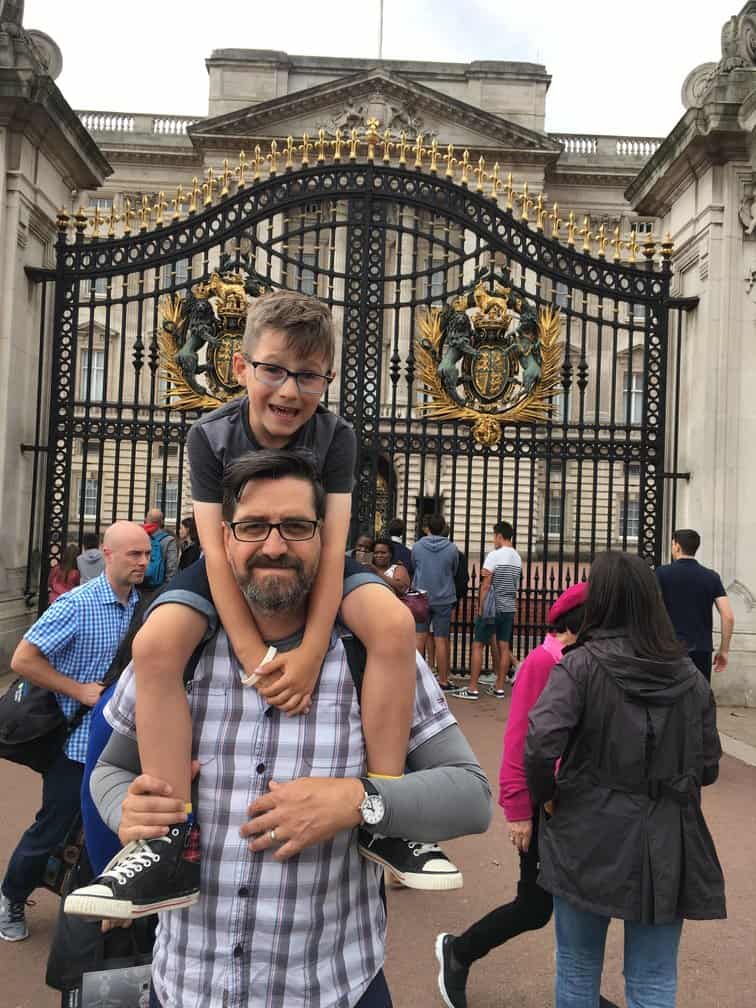 Now for those of you who don't know Buckingham Palace opens its doors to the public between Saturday 21st July 2018 and close on Sunday 30th September 2018. The Buckingham Palace tour of the State Rooms is a great day out. There are 19 State rooms in total which provide the setting for ceremonial occasions and official entertaining. Who doesn't want to see inside Buckingham Palace!!!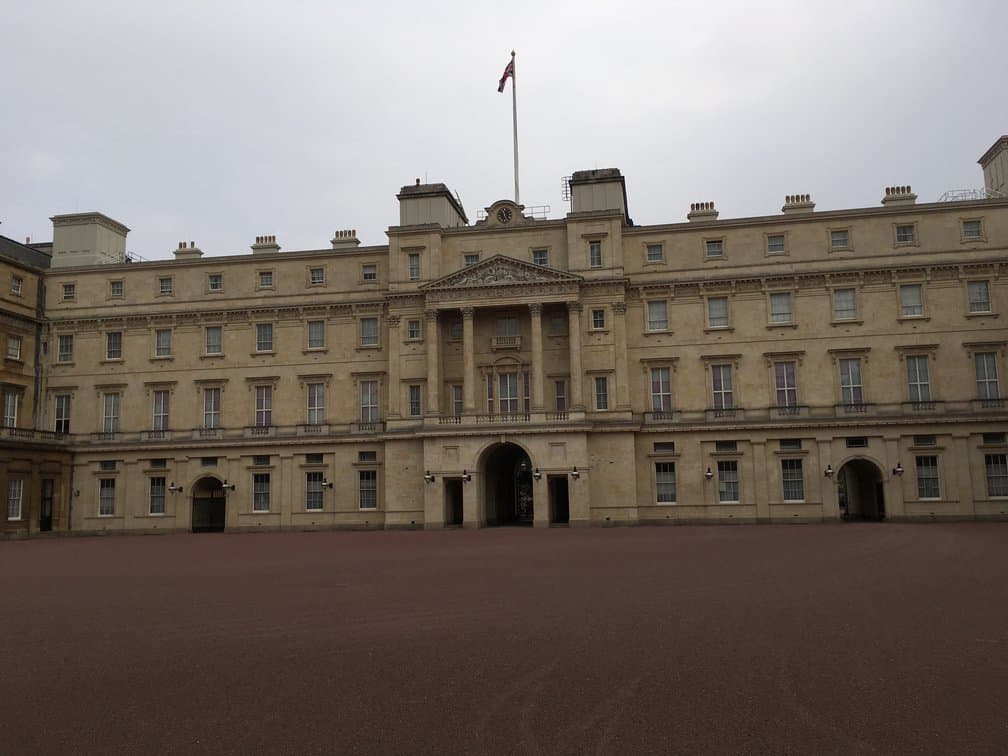 The Summer Opening of Buckingham Palace in 2018 will include an exhibition that marks the 70th birthday of The Prince of Wales.
As you wander through the rooms and the magnificent stair case you have a headset with a handheld computer which tells you all about the rooms you are in. I always do the family friendly version with Freddie, and there are games and hide and seek.

Tea with the Queen
At the end of your visit you can have a light snack at the cafe (including tea!!).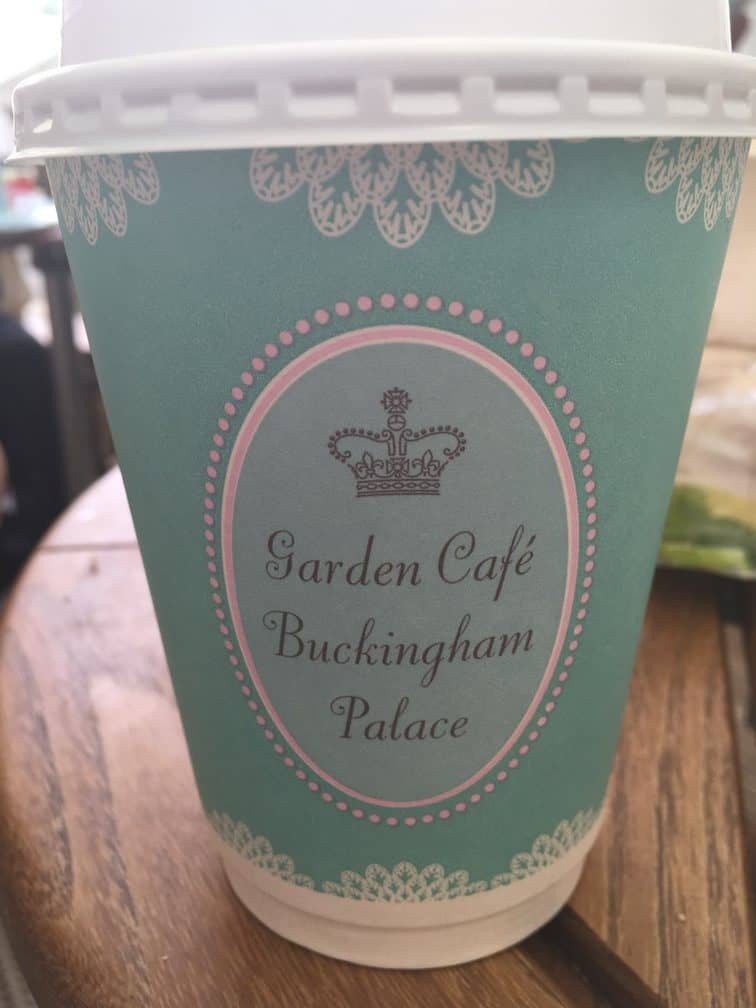 There is also a kid friendly area where your children can dress up, and have their photo taken with the Queen and her grandchildren.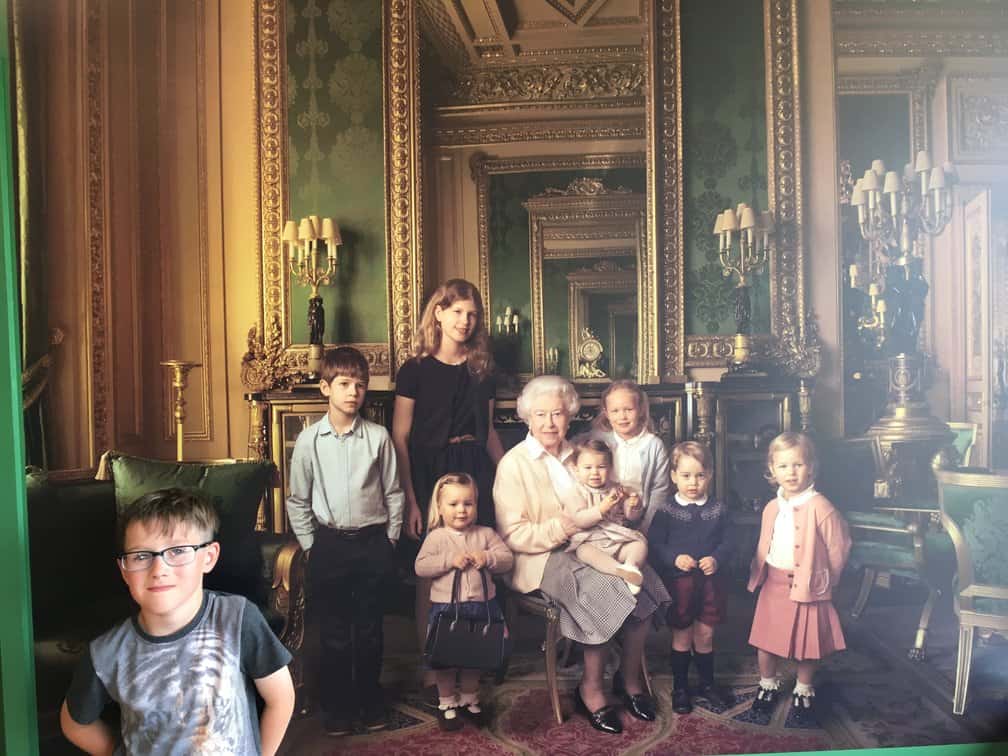 I think Freddie fits in perfectly into the Royal Family!!!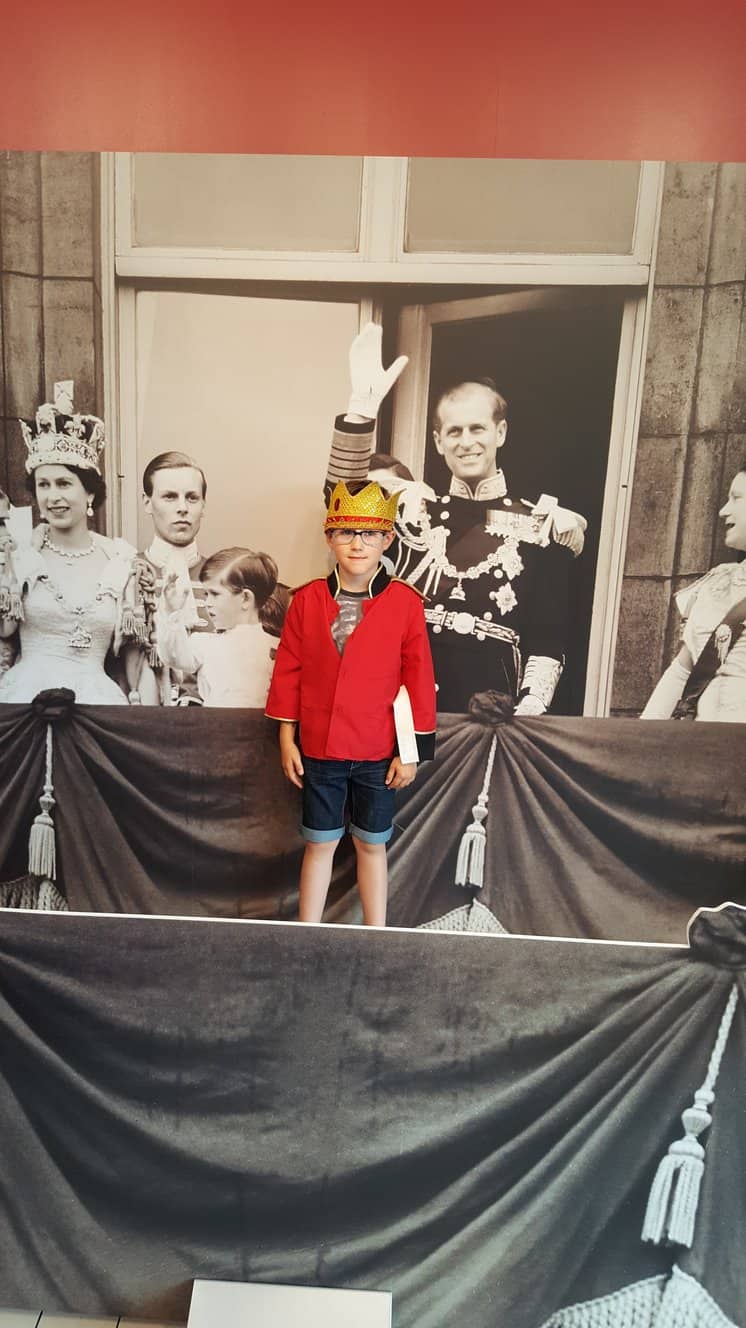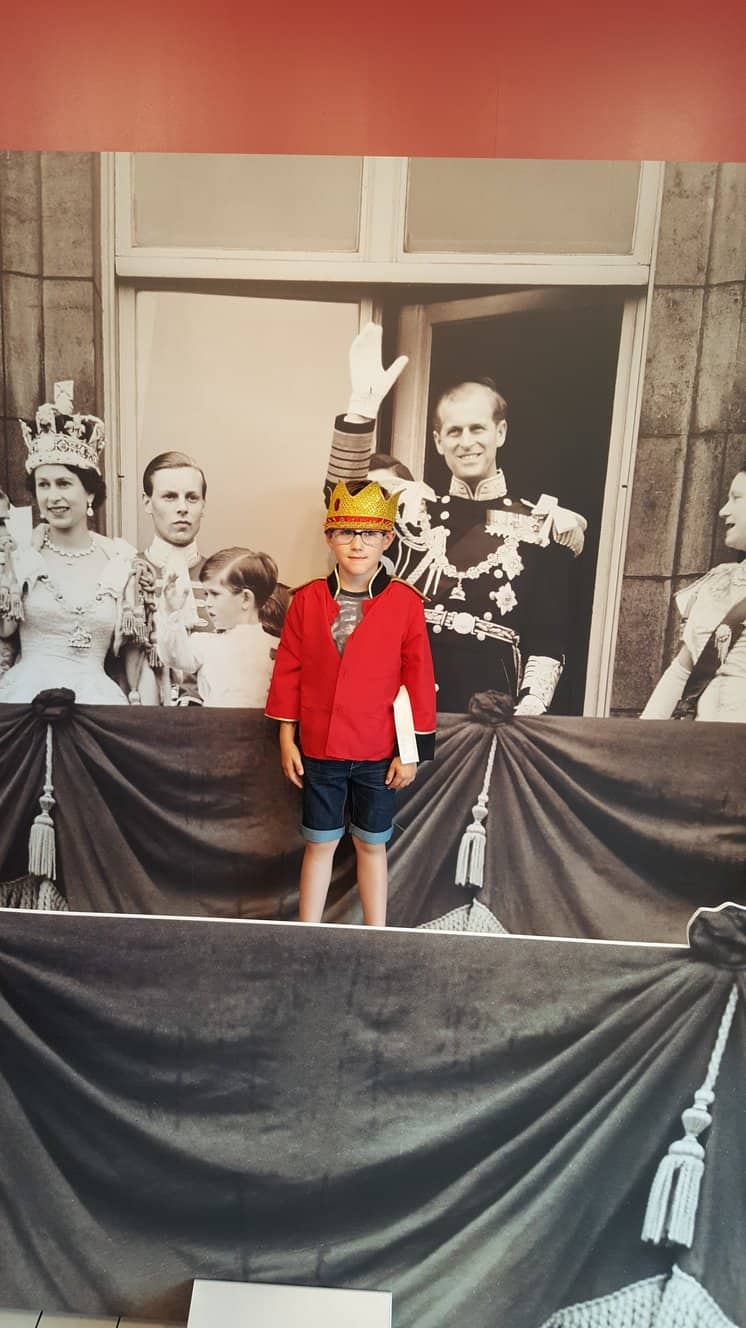 See he's a natural!!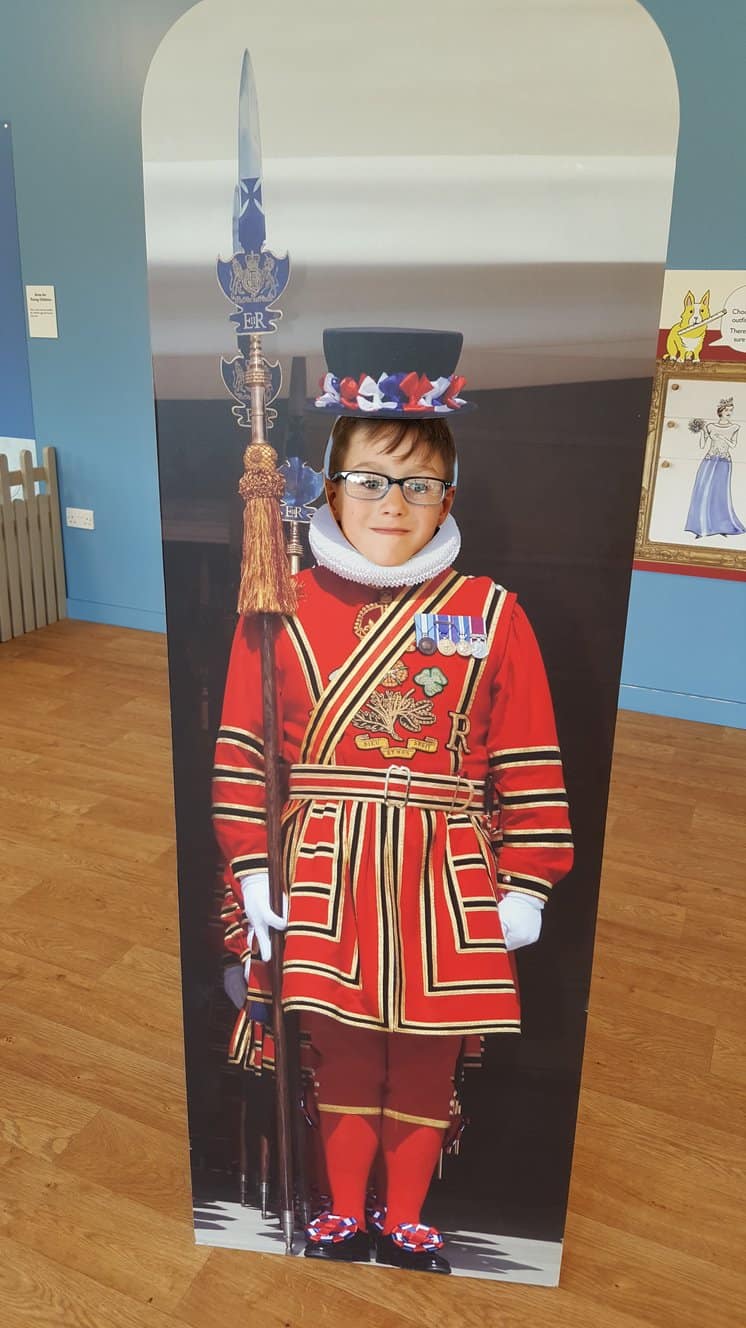 Or maybe a Queens beefeater guard!!
At the very end of the trip you can enjoy a walk through the garden to the exit, with splendid views of Buckingham Palace and the famous lake.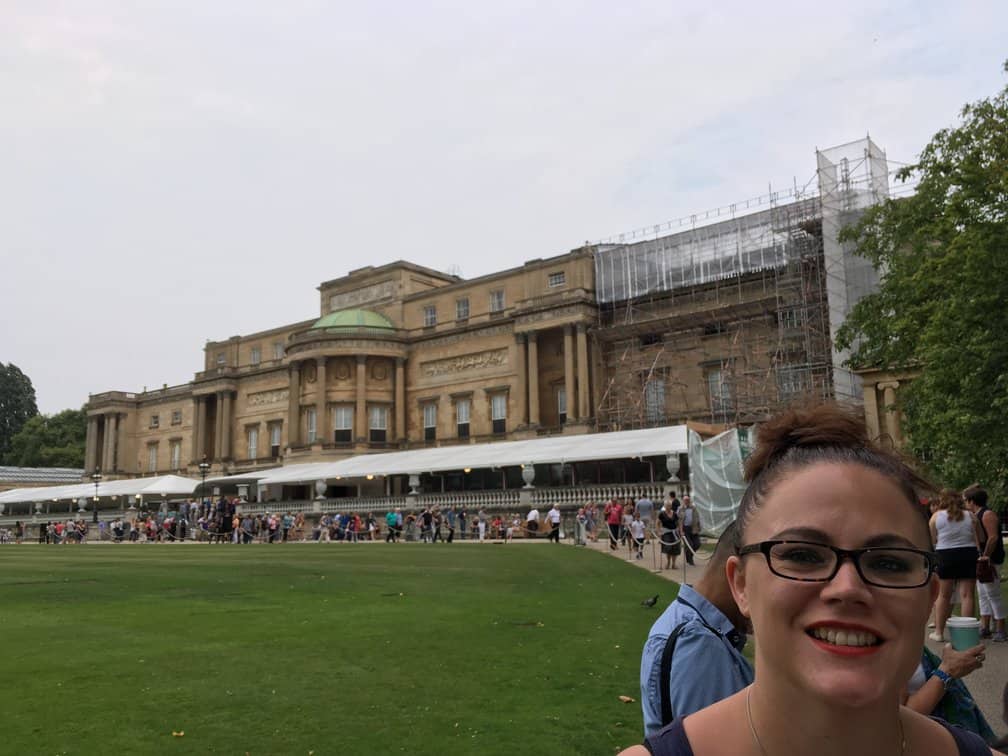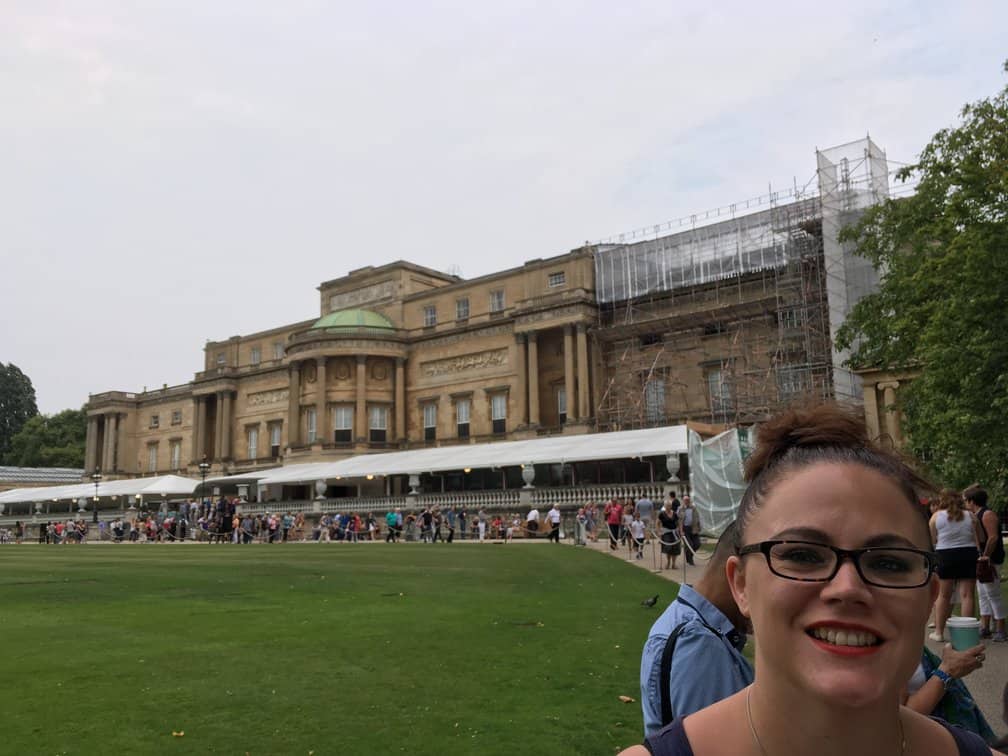 Prices for Buckingham Palace with Kids
Each Buckingham Palace tour ticket comes with a 1 year pass, so you can go again the next year. Although you have to tell them to treat your ticket purchase as a donation.
The income from your ticket contributes directly to The Royal Collection Trust, a registered charity.
Adult: £24.00
Over 60/ Student (with valid ID): £22.00
Under 17/ Disabled: £13.50
Under 5: Free
Family: £61.50 (2 adults and 3 under 17s)
Please note that these really need to be purchased in advance. There are a number of tickets for sale on the door. However, these sell really quickly. So to avoid disappointment purchase them before you go.
Review of Buckingham Palace for Kids
I can not recommend this highly enough, we all absolutely loved it. So much so we went again the year after. Do you know what I am pretty sure we will all go again this year too. Unfortunately the Queen wasn't there for either visit, but, it really is fantastic. I can't imagine living the life of a Royal, but this was certainly an eye opener.
If you love this why not head to the Palace of Holyroodhouse including Afternoon Tea, check out this great review.
Last Updated on 27 August 2021 by homeschoolof1