Carmen Royal Opera House with Gorillas and Flossing!
Carmen Royal Opera House
27 November—22 December 2018 and July 2019
Main Stage Royal Opera House, London
We absolutely love the opera and try to go as often as we can, however, we are certainly not opera buffs (well not yet anyway!). This was the first time of watching Carmen so other than knowing a little bit about it and of course recognising some of the music we had no idea what to expect. We haven't been to the opera for a couple of months, the last time we went was to see was the Marriage of Figaro.
The Royal Opera House
Unfortunately there was a lot of construction going on outside the Royal Opera House but the building itself is absolutely beautiful. It is in Covent Garden, London so very central.
There are plenty of cafes, bars and restaurants within this incredibly beautiful building.
We didn't have pre-dinner here, although the food looked amazing as we had already eaten lunch at the Ritz, but next time we come we will definitely do this.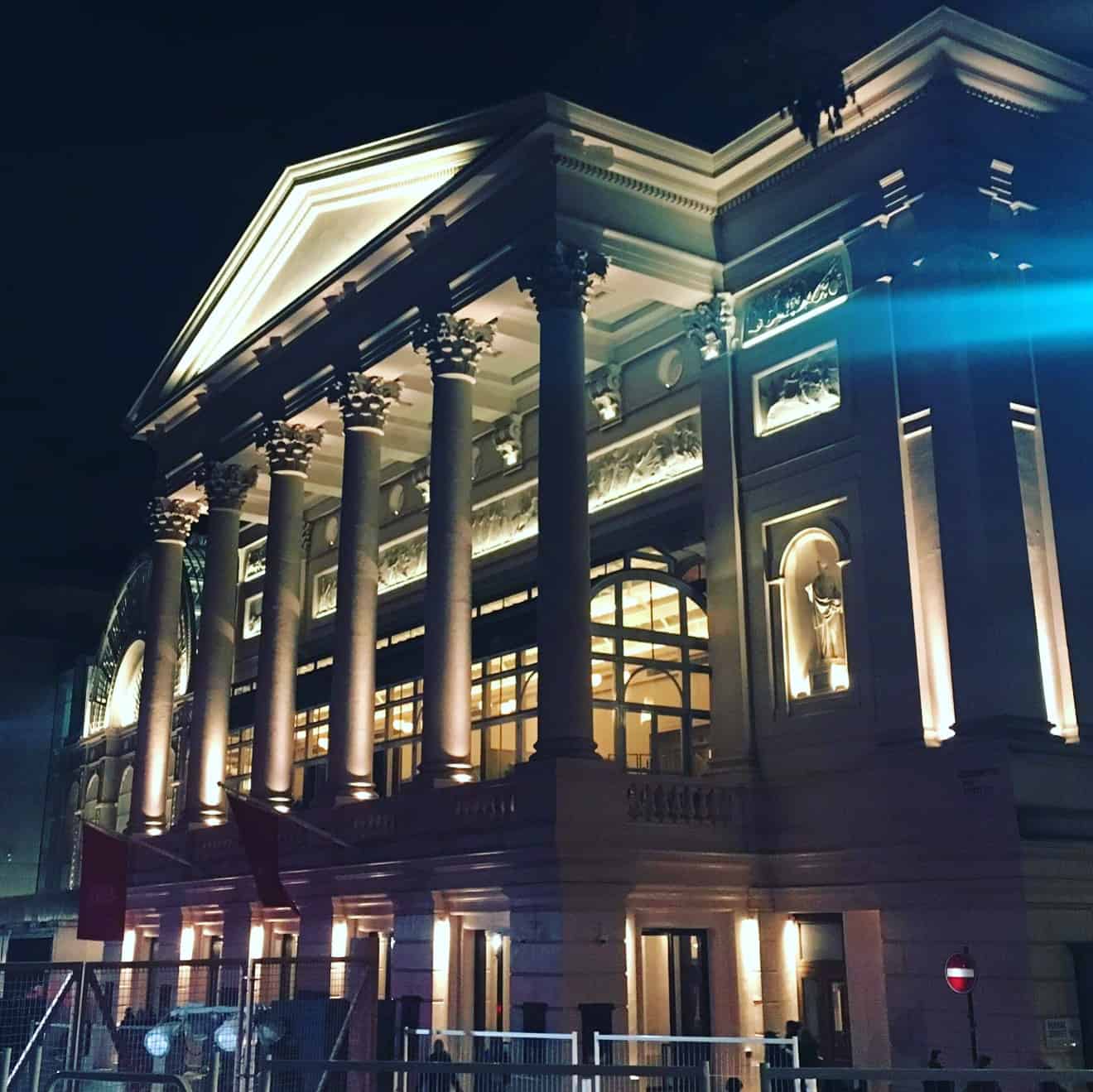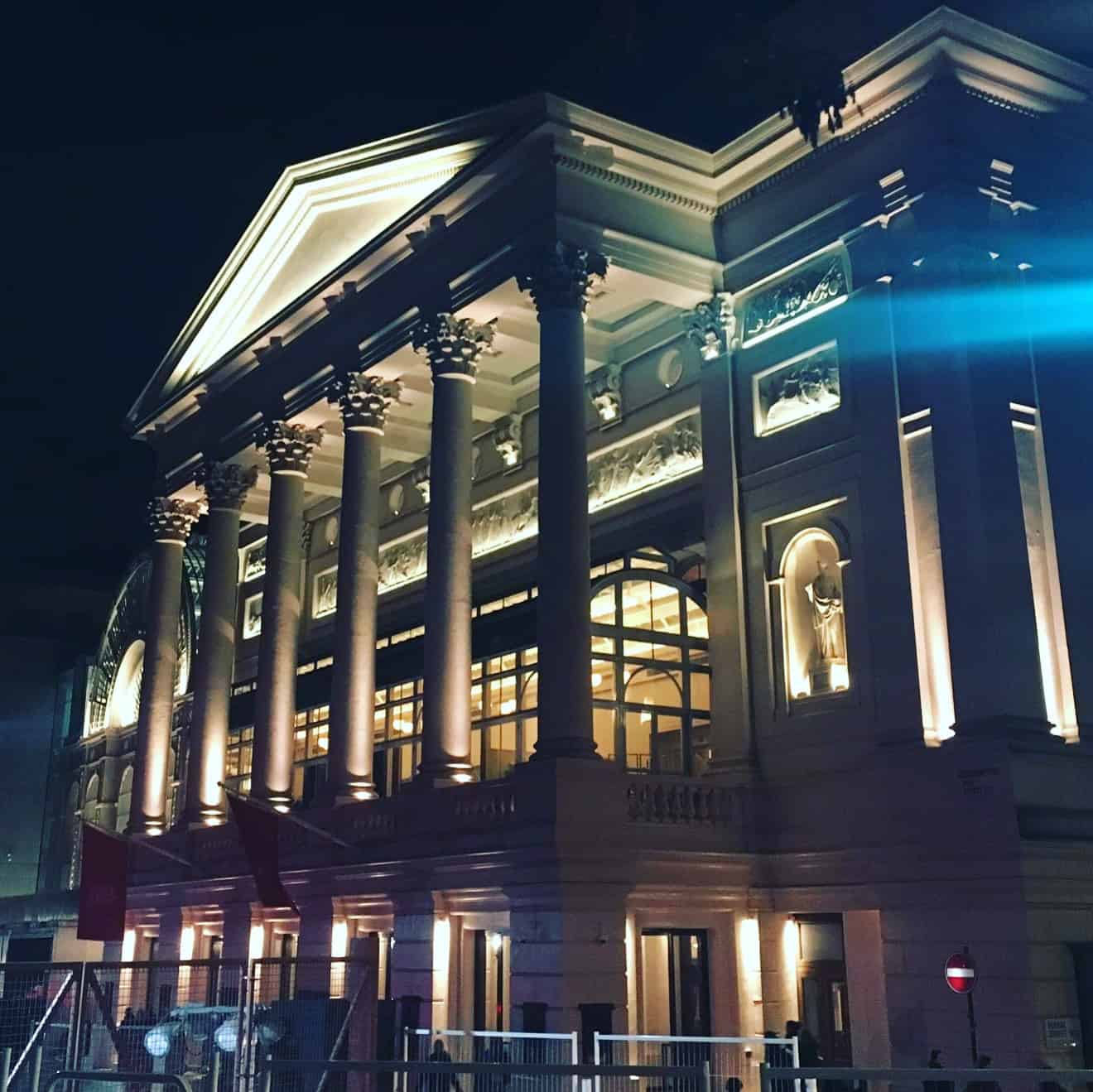 We did manage to grab a gin and tonic though before the opera started which was nice. The drinks and snacks were very reasonably priced for London with a gin and tonic being only £6.35.
We headed straight outside to the undercover and heated terrace overlooking Covent Garden, as we had a busy day I was absolutely boiling. So a bit of fresh air was required to cool down. The view was great you could see all the hustle and bustle of Covent Garden and all of the Christmas lights.
The auditorium is magnificent and has a capacity of 2,256 people. What I love is you can buy tickets for as little as £9, and there is no dress code.
As we booked our tickets a little late we were at the side at the orchestral stalls but the view was absolutely amazing.
The ROH is a really impressive auditorium as well. With the very traditional red and gold colouring.
What is Carmen About?
It was written by French composer Bizet but is set in Spain, with English subtitles. Now as we don't speak French these are vital, however, we have been to many English speaking operas. Our favourite being, Madam Butterfly at the Colosseum and we still relied on the subtitles. Carmen originally is in IV acts, but this production is only in III acts. Acts I and II are 105 minutes, 30 minutes for the interval and Act III (the final act) is 65 minutes.
The Story
Carmen declares that any man she loves should beware. However, even she is unprepared for what will happen when she decides to seduce Don José, an army corporal who initially appears uninterested in her charms.

Don José soon abandons his sweetheart Micaëla and his army job for Carmen, and joins her and her smuggler friends in the mountains. But Carmen quickly wearies of Don José's possessiveness. When she turns her attentions to the dashing toreador Escamillo, Don José's jealousy erupts into violence.
Background
Award-winning director Barrie Kosky provides a refreshing perspective on this well-known opera. He explores Carmen's ever-changing nature – marked by her series of contrasting costumes – and her vitality through dance. The pre-recorded voice of a narrator (perhaps Carmen herself) ensures that we experience the whole story from her perspective, and the production's unique performing edition (by Michael Rot) offers a chance for audience members to hear music Bizet omitted from the opera's first performances.

Carmen had only lukewarm success at its 1875 premiere – perhaps due to its unconventional subject – but soon became immensely popular, and has remained so. Its glorious score boasts a host of wonderful melodies, including Carmen's sensual Habanera and Seguidilla, Don José's tender Flower Aria and Escamillo's rousing Toreador's Song. There are also passionate duologues, above all the intense, final confrontation between Carmen and Don José.
Review of Carmen Royal Opera House
We absolutely loved it!
There was a gorilla, flossing and a wave, which we weren't expecting.
The gorilla costume that Carmen was wearing was slightly baffling, and to be honest didn't really work. The wave that Carmen did right at the end after she had died was also a little odd. But by no means did this spoil the production. It was totally brilliant.
However, one of the dancers flossing really did make us laugh.
The dancing was amazing especially Yasset Roldan, I couldn't take my eyes off him. In fact he was so good, it was a bit off putting in some scenes!!
Gaelle Arquez was stunning as Carmen. Her voice was exquisite and she looked beautiful in all of her outfits, even the gorilla one!!
If you are looking for another great opera, I highly recommend seeing Aida.
Tickets for Carmen Royal Opera House
There are still a few more tickets available for this years production. But it is also on in July 2019. I would highly recommend going to see it. In fact we loved it so much we might go again in July!
Let me know in the comments if you have seen Carmen at the Royal Opera House and if so what was your take on it?
Last Updated on 13 September 2019 by homeschoolof1