Dynamite Dare Game: The Clock Is Ticking!
The clock is ticking, can we diffuse the dynamite in time? Carry on reading to see why we love the Dynamite Dare Game.
This is a great and exciting board game for kids aged 4 and above.
How to Play Dynamite Dare Game?
Before I start, I would just like to add it DOESN'T REQUIRE BATTERIES!!!
I know this is a big bonus. We spend most of our time, certainly at Christmas, looking for batteries, and disappointing him!
Anyway back to Dynamite Dare!
To start the game you make sure the detonator plugs are all down. Then place it in the tray with the "explosives" at the back.
When ready to play you wind the clock up at the front and in turn chose a plug to lift up.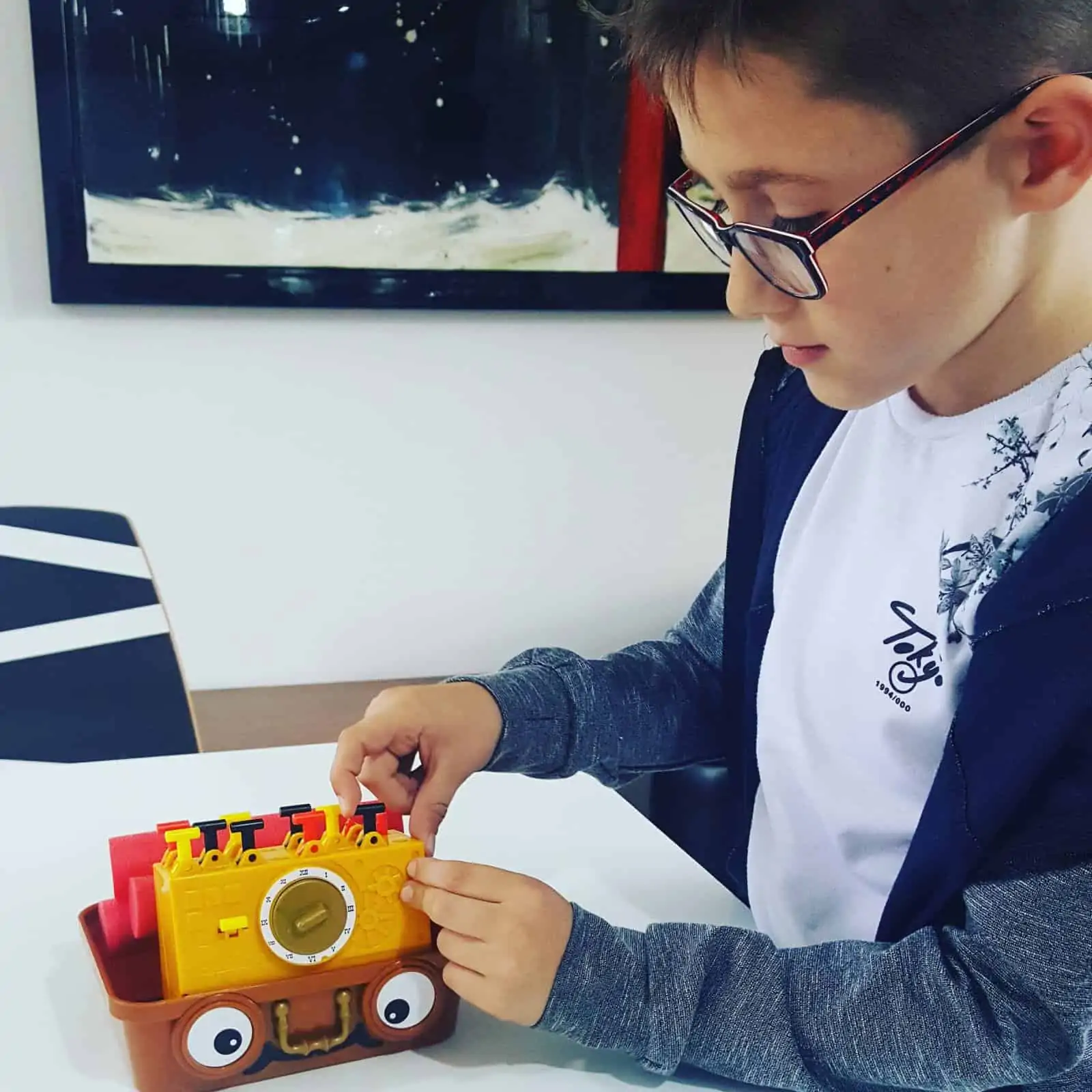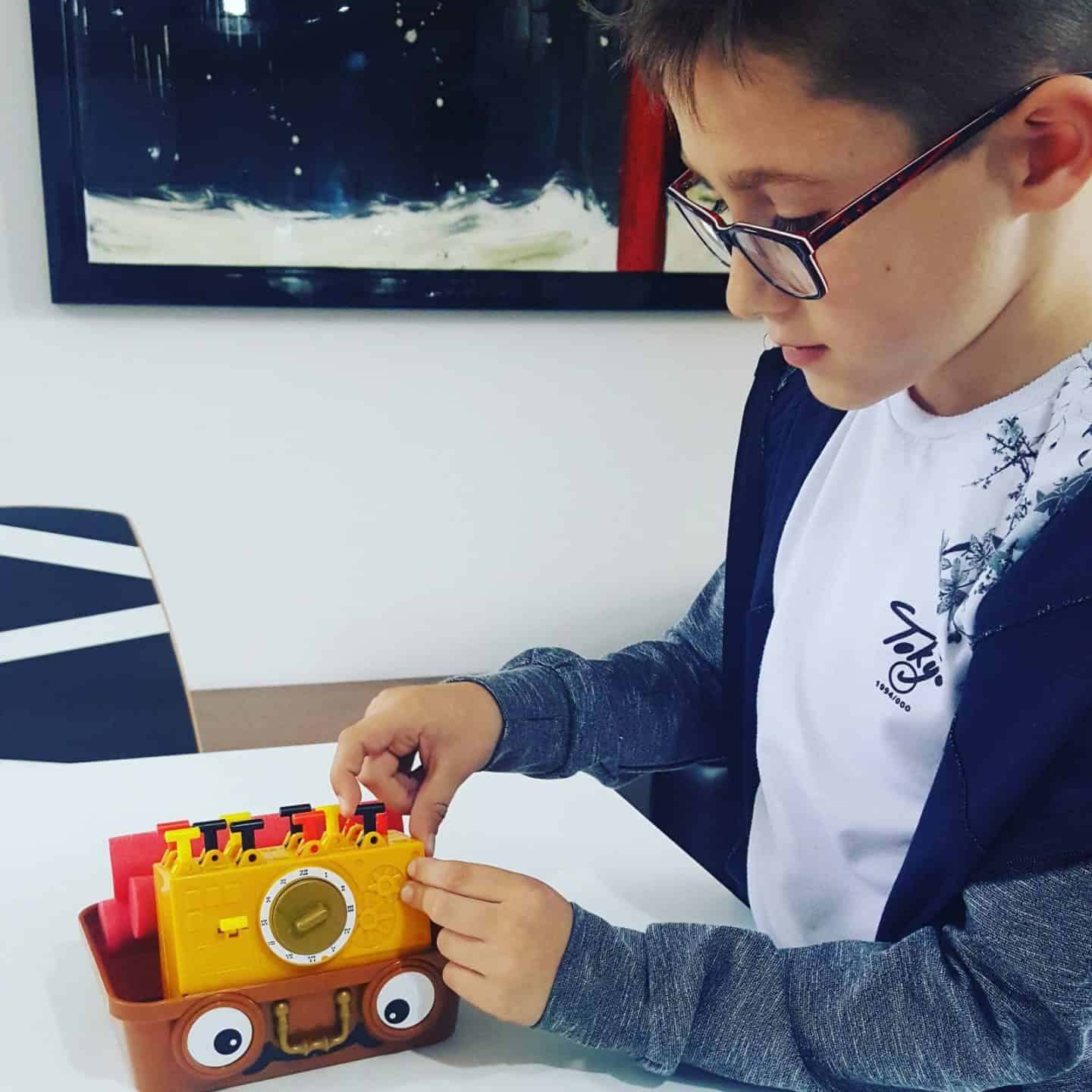 ** We were kindly sent this from Brainstorm for free in return for an honest review. There are affiliate links included in this post. **
One of the plugs will release the "explosives" and the game is over. And you will lose, and one of the plugs diffuses the device, and the clock flies out and you win.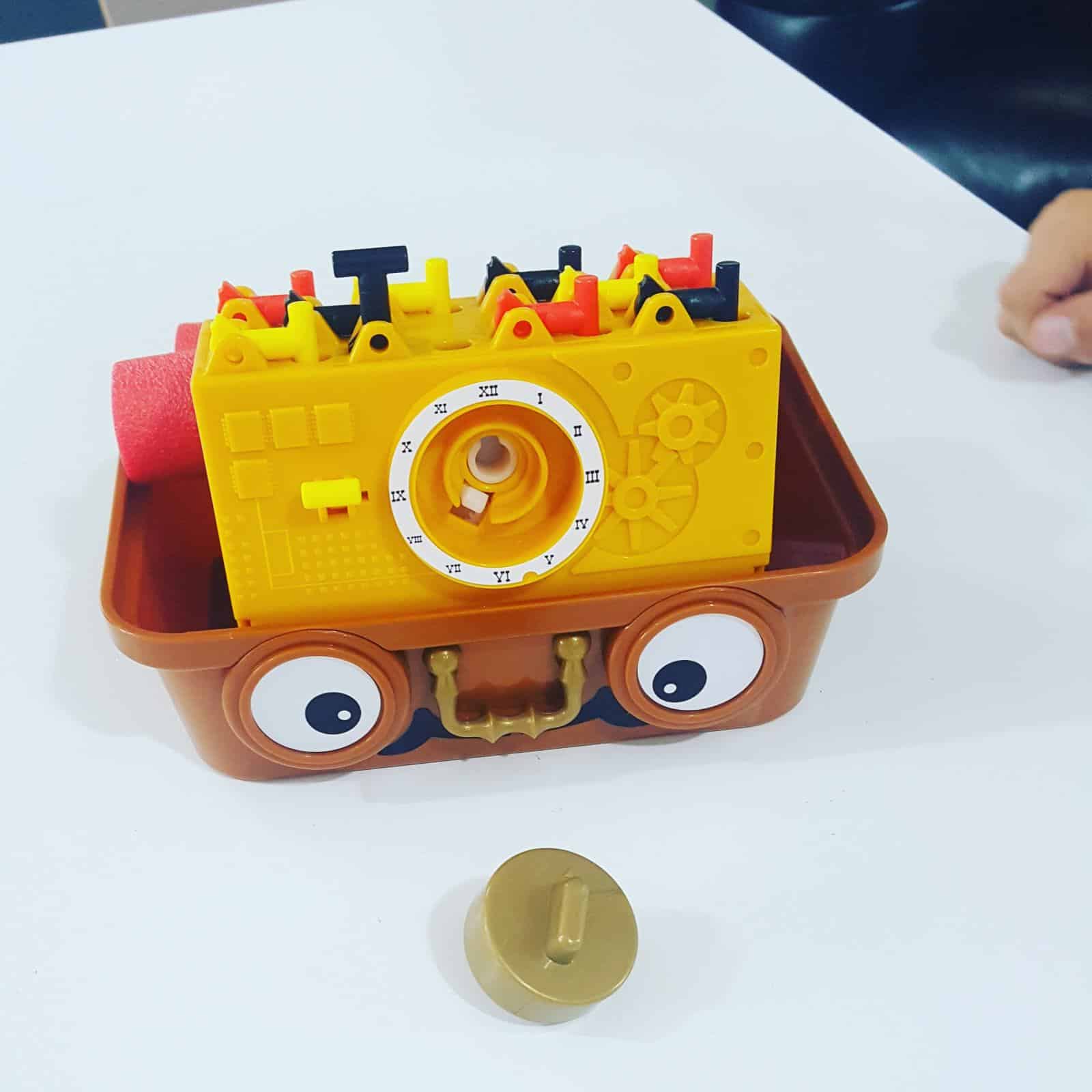 Dynamite Dare is a great game for the family and we would definitely recommend it.
It is super easy to play and would be great to play with both younger and older siblings. It reminds me a lot of the Tomy Pop Up Pirate Game, which so many children have. So if your kids enjoy that game, they will also love Dynamite Dare.
Where to Buy Dynamite Dare Game?
It looks like this game is only available currently in the UK. Grab it here today.
If you are looking for other fun games we also love these:
Last Updated on 2 June 2023 by homeschoolof1