Education Perfect: All You Need to Homeschool Online
Education Perfect is a secular homeschool curriculum that is online for students aged 9-18.
With over 40,000 lessons in every subject, this could be used as a whole homeschool curriculum. However, carry on reading to see how we use it in our homeschool.
There is an exclusive 20% off coupon code too.
**Disclosure: I was compensated for my time to write this post. As always, all thoughts and opinions are my own. I only share resources that I would use with my own family and those that I believe other homeschool families will enjoy. There may be affiliate links in this post.**
What does Education Perfect Offer?
Education Perfect (or EP for short!) not only includes the core subjects but also offers electives.
Subjects included:
Math
English
Science
Languages (this is our favorite, carry on reading for more details.)
History
Geography
PE/ Health
Digital Technologies
Economics
With over 35,000 lessons, over 10,000 videos, and over 50,000 automatically graded questions, Education Perfect has everything you could possibly need to homeschool.
Check Education Perfect out for yourself, with a free 30 day trial you have nothing to lose.
What I love is you can either assign work as the teacher or what we have started to do is allow our son to choose the subjects that appeal to him. Currently, he is working his way through Japanese! See what Japanese homeschool curriculum we use.
As soon as we approached the middle school years we started to use a more independent style structure in our homeschool. Of course, I chose the core curriculum, but I found towards the upper elementary grades that he worked better when he was more in charge.
Education Perfect absolutely allows us to continue with this method, and it is working out really well. I certainly never thought to teach Japanese in our homeschool!
There is also a games section called dash where kids compete against each other all around the world. If your children love to compete this is a great motivator! It certainly is in our home.
They even host monthly homeschooling learning festivals and competitions where kids earn certificates and chances to win prize money based on their homeschooling effort each month.
What Foreign Languages Does Education Perfect Offer?
The Education Perfect languages are our absolute favorite parts of this resource. They of course offer Spanish, but so much more! Currently, my son is learning Japanese as he has really got into Anime.
Arabic
Chinese
Italian
German
Spanish
Japanese
Indonesian
Below is an example of a timed game against other students around the world. My son absolutely loves competition, and more importantly, winning, so this is a fantastic motivation for him to learn.
Education Perfect Electives
Not only does EP offer 7 different homeschool foreign languages they also have other electives perfect for high school.
Digital Technologies
Economics
Geography
Health & PE
History
Music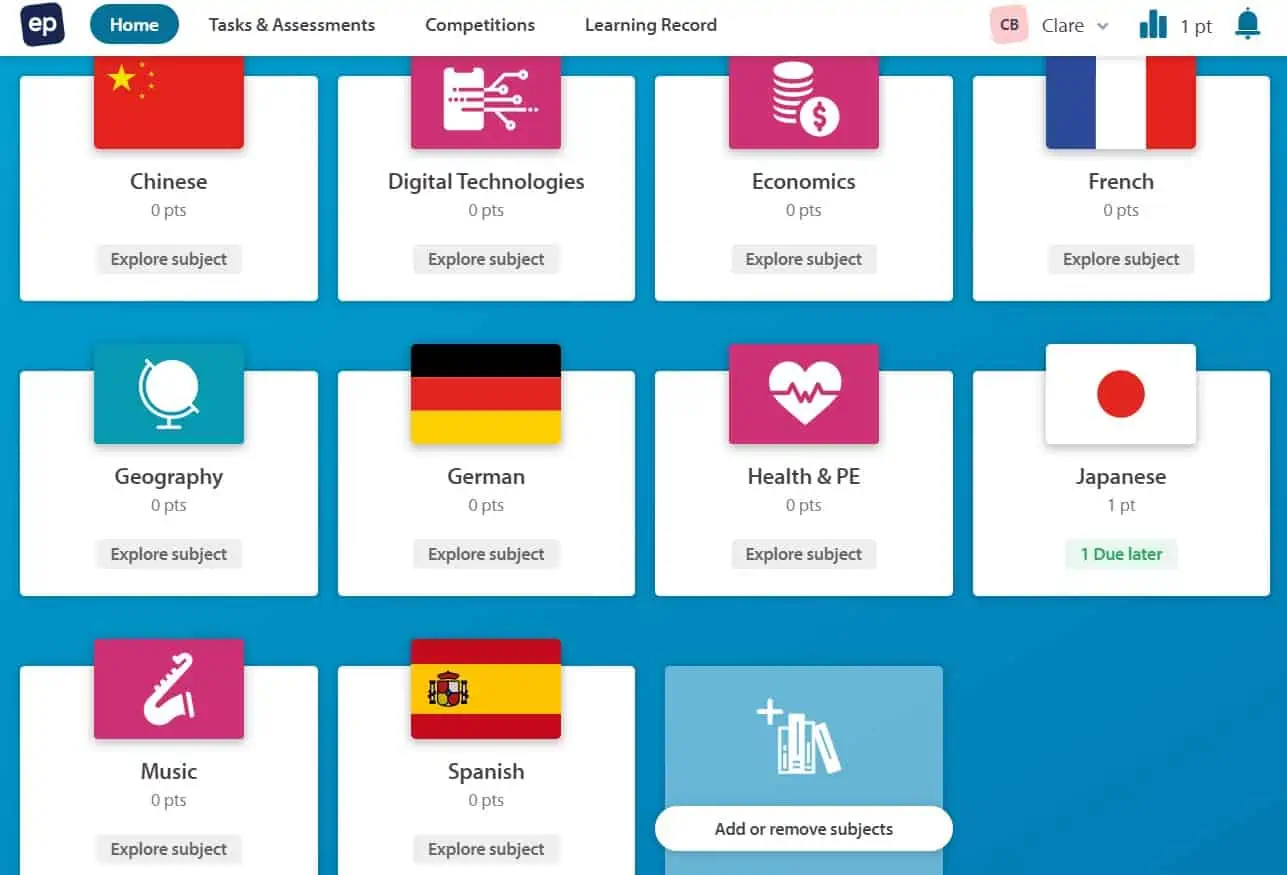 An example of the economics lessons with graded questions. I don't know about you, but being a homeschool mom we already have so much to grade! This is a game changer for us!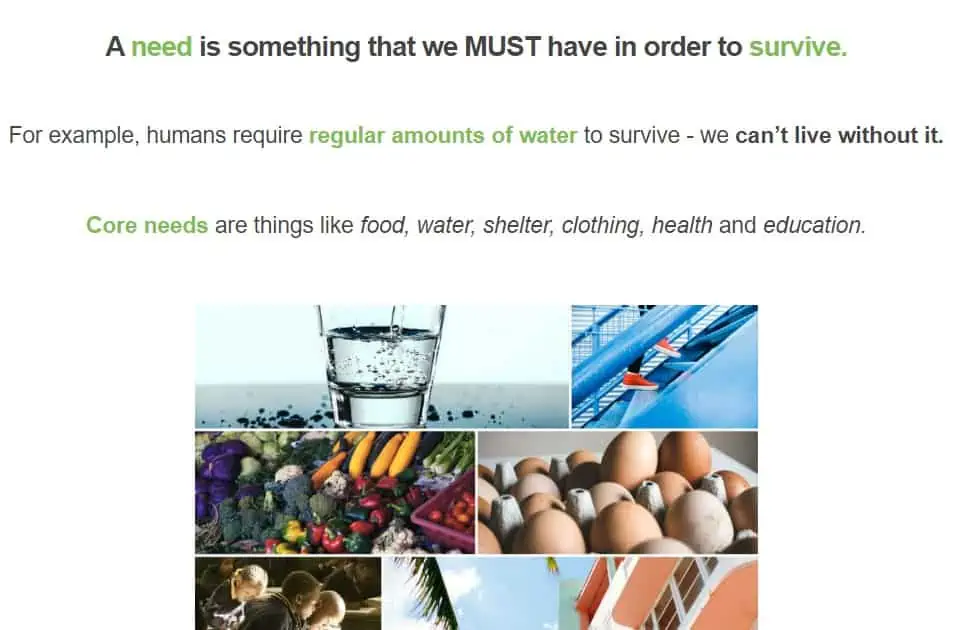 We don't use Education Perfect for history as are loving using Beautiful Feet (check out our Beautiful Feet books review). However, as you get access to everything when you subscribe to Education Perfect, we use these videos as enrichment lessons.
Education Perfect Cost
This is the best bit! It is very reasonably priced, especially as you can use it for ALL subjects. But what's even better is you can add up to 5 students for one price! So if you have a big family this is excellent.
They offer every homeschooler an invite to a free homeschooling crash course (Live webinar on how to homeschool with EP)
And more importantly, every homeschooler can book in for a 15-minute platform demo. They also offer registration and planning support.
There is a free 30-day trial and then only $25 per month, or $250 when paid annually. As this could be used for your entire homeschool curriculum I think this is an excellent price.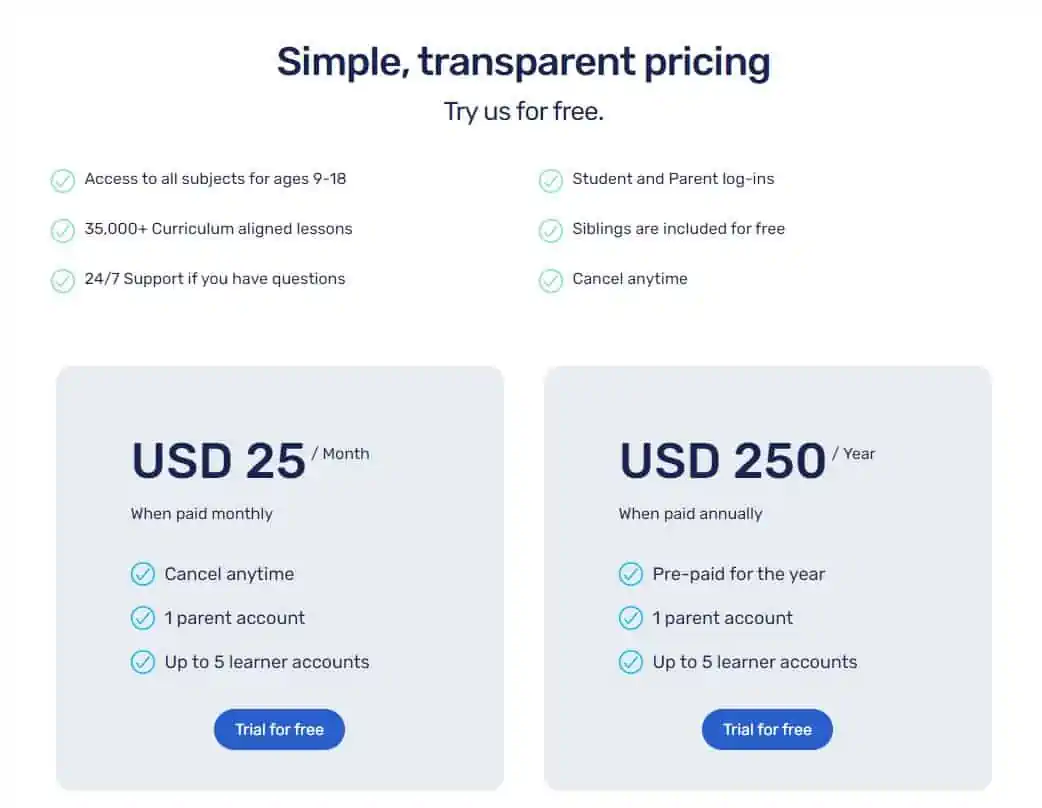 Education Perfect Coupon Code
I am so happy to let you know I have an exclusive 20% coupon code. Use code save20 until October 31st, 2022 and you will get 20% off.
Last Updated on 12 August 2023 by homeschoolof1