Electronic Dictionary Bookmark – A Perfect Gift for Book Lovers
I don't know about your children but Freddie absolutely loves reading. He has from a very young age flicked through books and now will read every night before bed. One of his favorite things to do is go to the library to find more! He is a very active child normally and very hyper but this is the only time he will sit still and be quiet!!
The electronic dictionary bookmark is great, not only does it keep the page in the book. If there are words that are slightly more difficult to understand he has an electronic dictionary in his hand.
If you are not sure what books to recommend to your kids check out our favorite:
**There may be affiliate links in this post. If you make a purchase (after clicking one of my affiliate links) I'll earn some coffee money, which I promise to drink while supporting your journey. You do not pay a higher price. You can read my full disclosure at the bottom of the page.**
Electronic Dictionary Bookmark
We came across this electronic bookmark dictionary and it was a huge hit. Often I will get shouted from upstairs as he doesn't know what a word means, so this is just a great invention. This dictionary is incredibly thin so fits perfectly inside a book as a bookmark.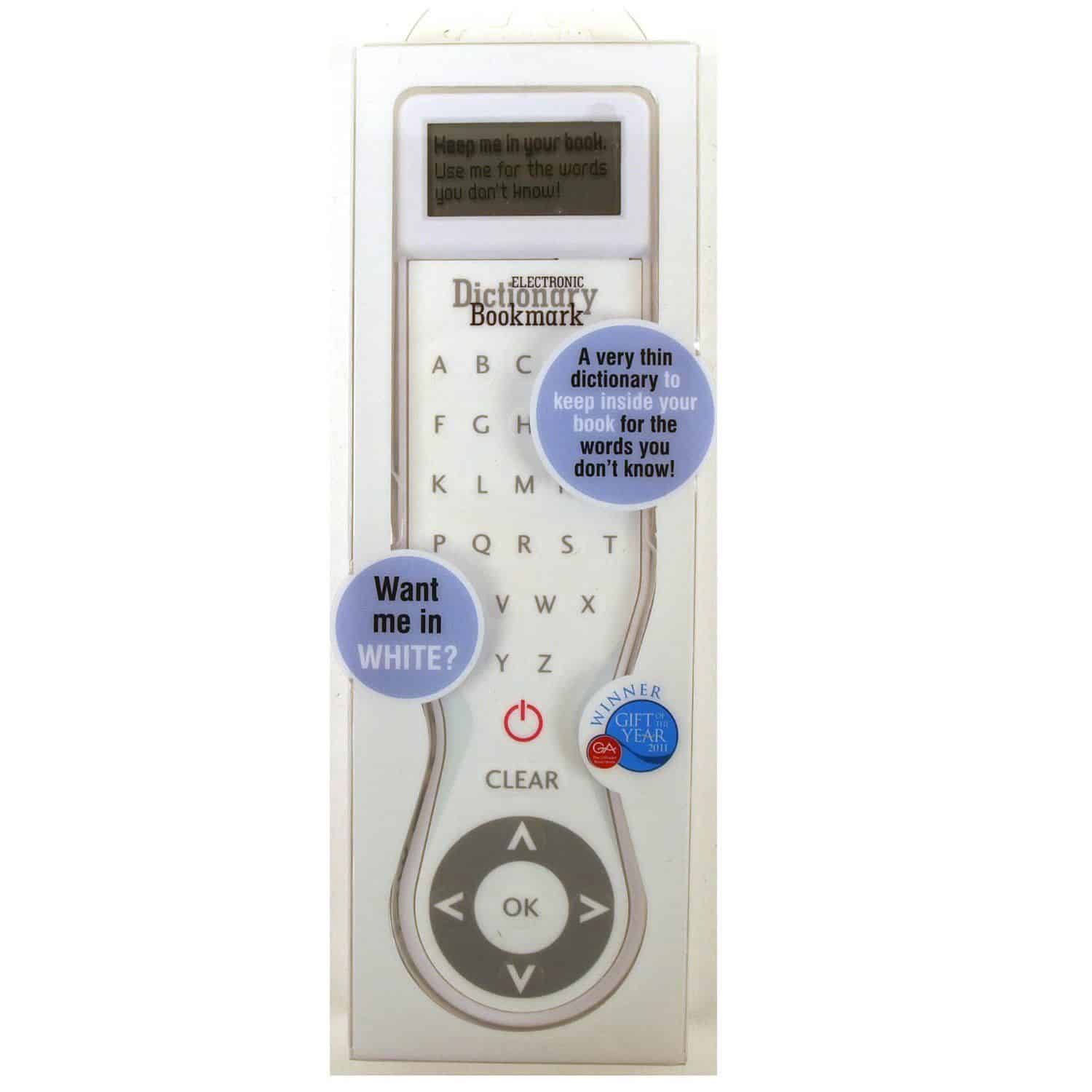 This bookmark dictionary won the gift of the year in 2011. It is super easy to use and as it is so thin. You won't lose it as it is a bookmark as well.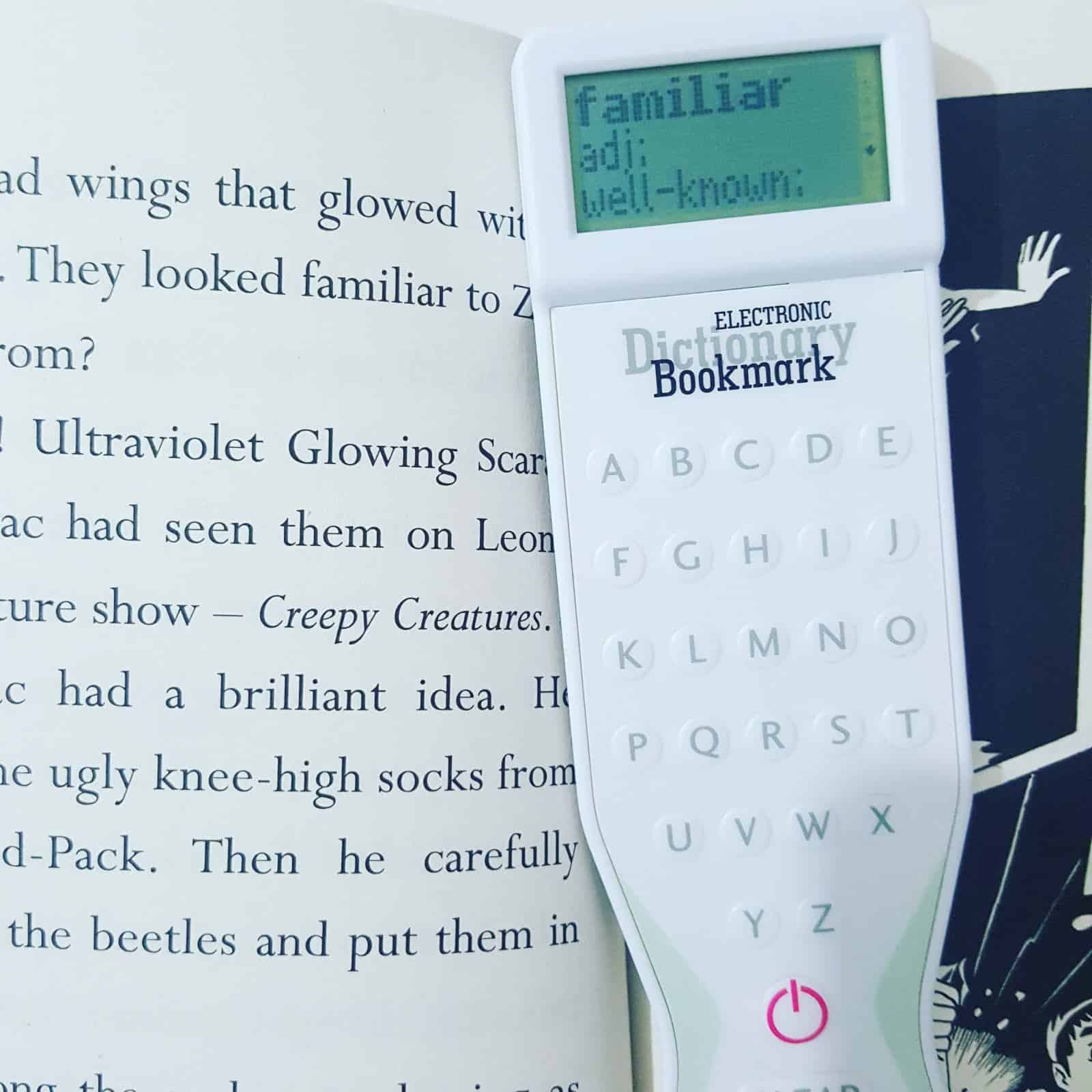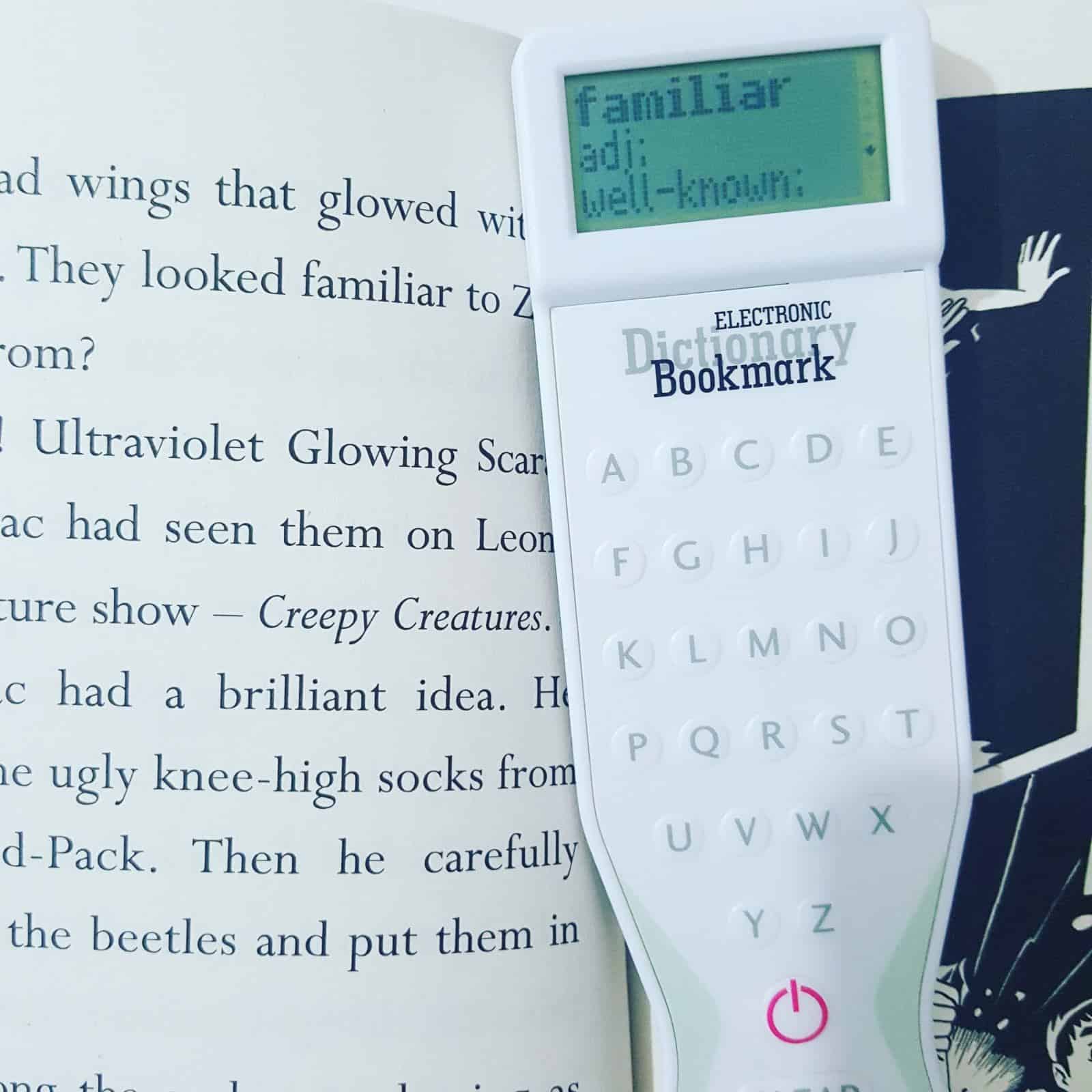 I tried the word "familiar" from this Zac Power book to see what it said, and if you scroll down it gives more examples of what the word means. It's absolutely fantastic, Freddie loved the fact that you would be able to look himself for the meanings of the words and has asked for this to be on his Christmas Gift List.
Freddie is a very independent child and now he can do this for himself is a great plus for him.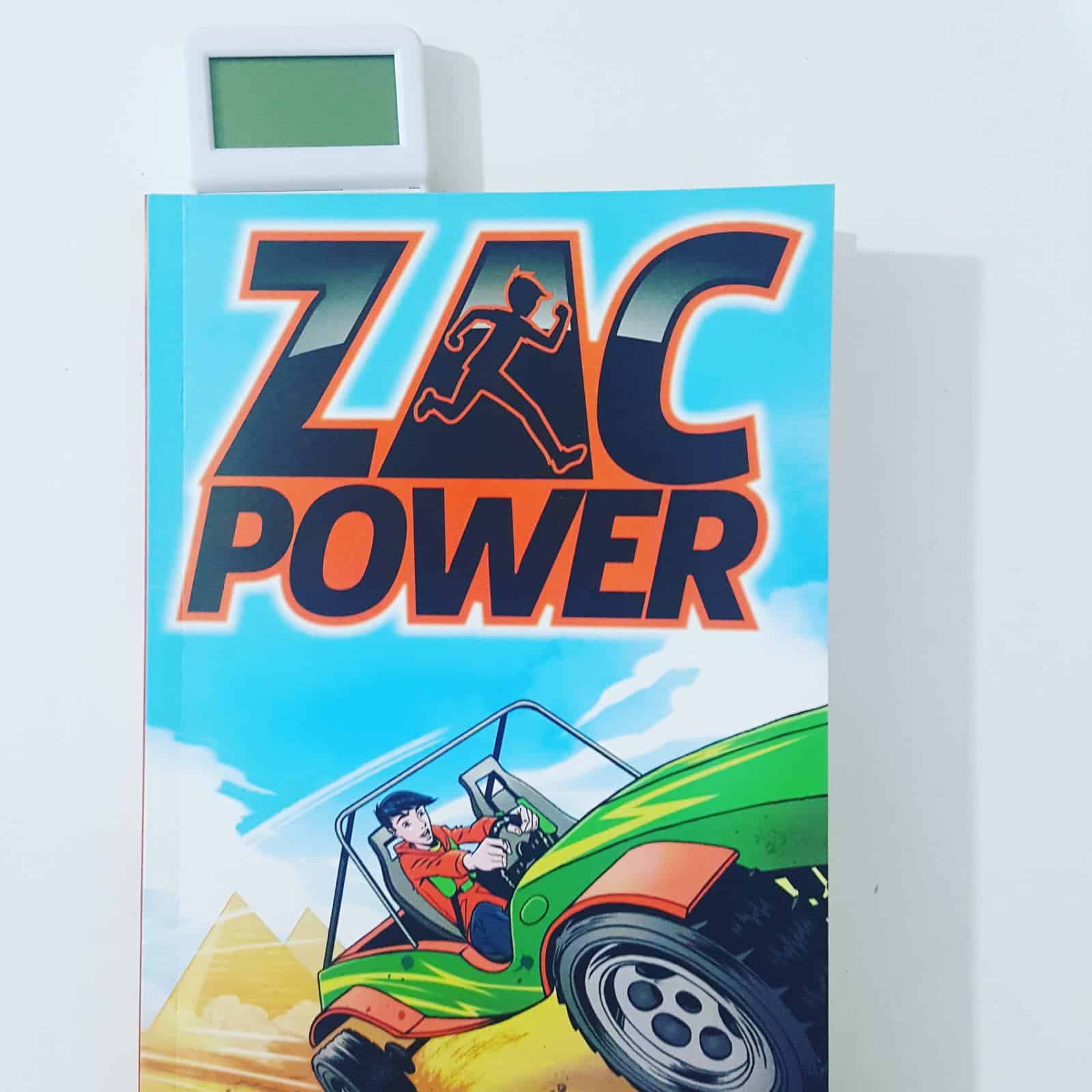 Electronic Dictionary Bookmark Review
This is such a great gift for both children and adults. It sits really nicely in the book so is a perfect bookmark.
When you are struggling to understand the words the dictionary is right there with you. It's an absolutely perfect gift for all book lovers.
We highly recommend this IF electronic dictionary bookmark for kids, grab yours today.
Last Updated on 8 June 2022 by homeschoolof1