Emojito Party Game: Funny Family Game Of Emotions
As you probably know by now we absolutely love playing games as a family. One of our favourites was this Emojito board game.
We absolutely love board games for kids and this is now one of our favorites.
It was so funny, my son and I were in absolute stitches throughout the whole game.
It is aimed at everyone over the age of 7 and is for between 2 and 7 players.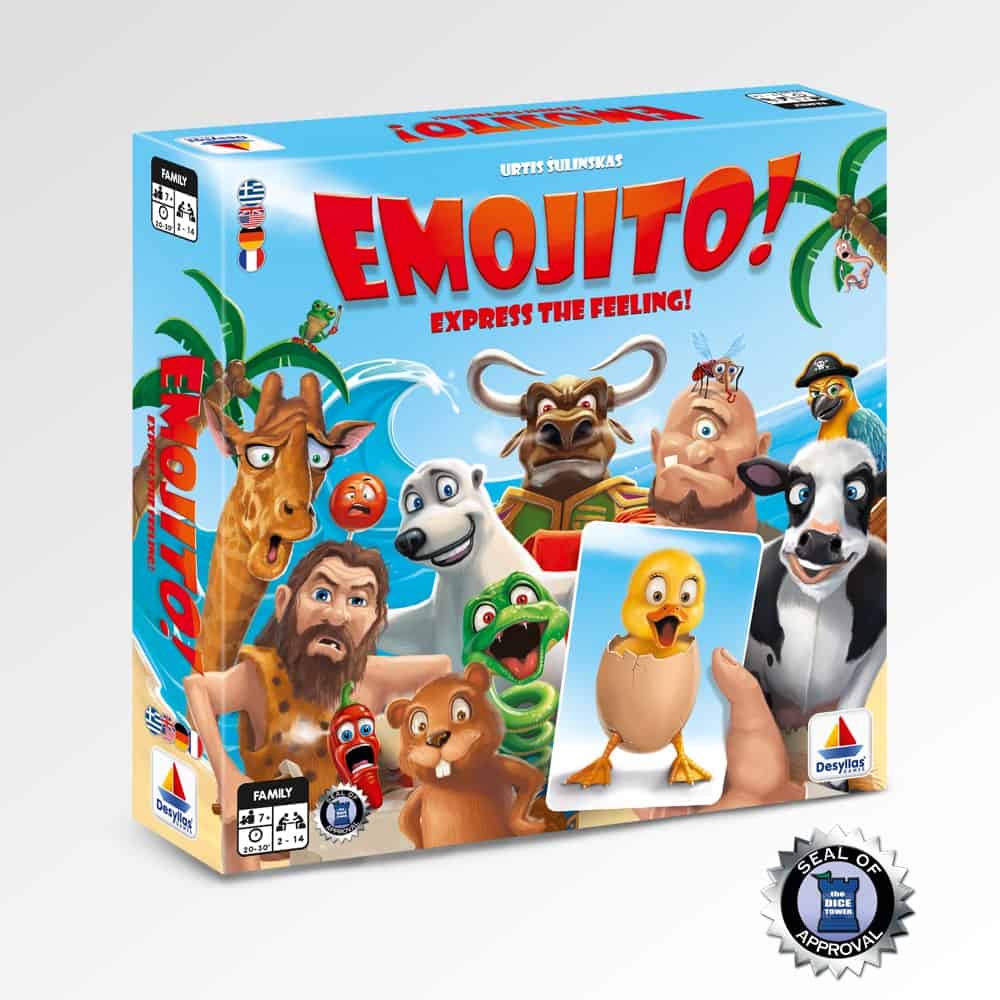 **There may be affiliate links in this post. You can read my full disclosure at the bottom of the page.**
When my son received Emojito as a gift, I have to say I was skeptical as being nearly 40 I struggle with all these Emojis.
Mainly as I have no idea what most of them mean! But I was open-minded.
The box was very colourful and grabbed Freddie's attention straight away.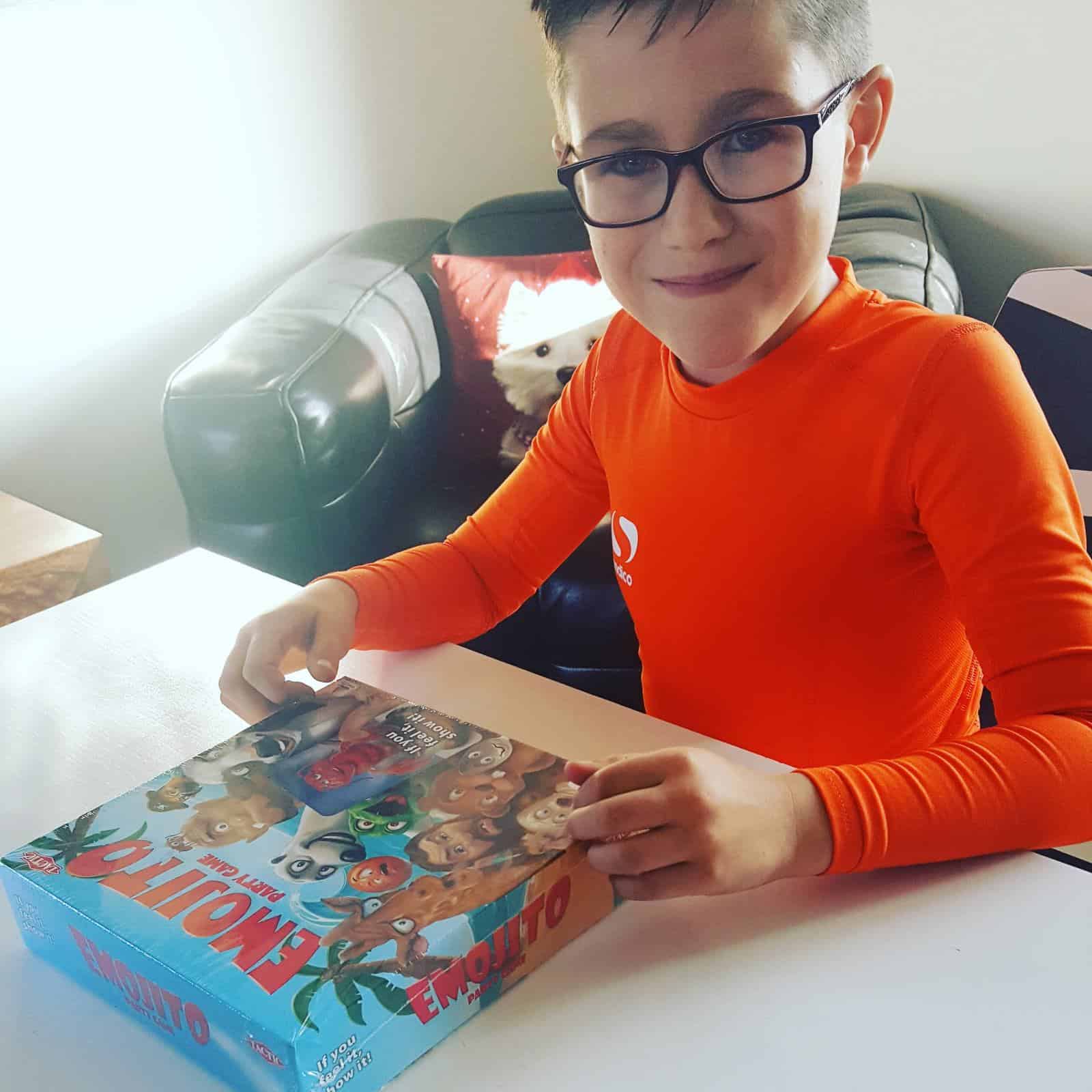 Emojito Board Game
There are 100 cards with very colourful animals pulling the most ridiculous faces. You have to either sing or pull a facial expression so your opponents guess which card out of 7 was the card you were reenacting.
My son went first and my goodness we have never laughed so much.
He was much better than me and of course, won.
We both had so much fun playing Emojito that we can't wait to play it with friends and family.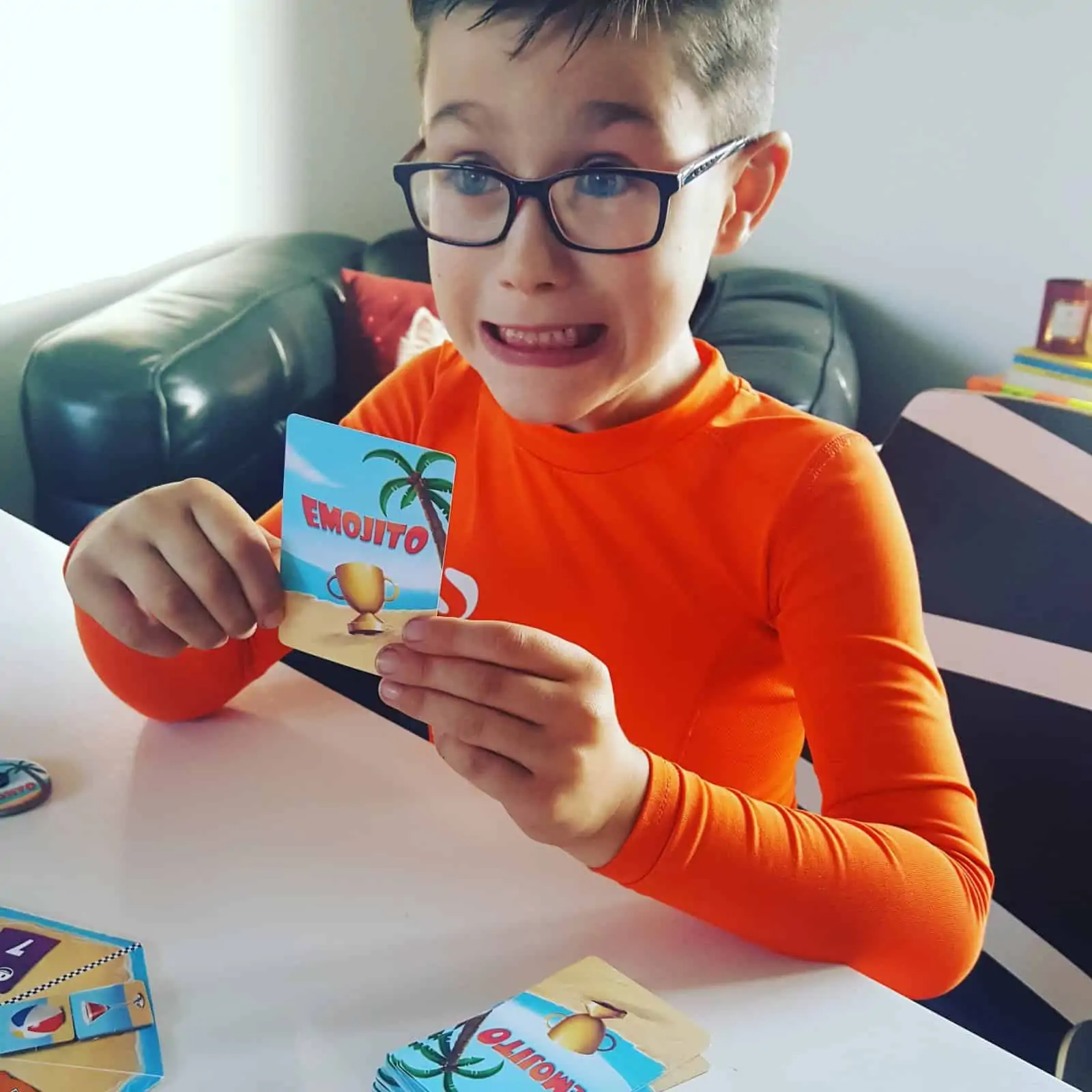 This is Freddie pulling one of the silly faces!! How can you not laugh at this?
You chose a card (without showing anyone) and either make a noise or pull a face so your opponent can guess which one you were. Then you pick another 6 random cards.
Place all 7 cards randomly around the board and each person chooses which number they think you have been trying to be.
Freddie won of course as I was a bit rubbish.
Emojito is a great game and we will definitely be playing this with family on Christmas Day. We can't recommend it highly enough.
Get your copy of Emojito today.
Please let us know below if you have played Emojito before.
If you are looking for other fun games we also love these:
Last Updated on 6 July 2023 by homeschoolof1