We have just had the most wonderful family day out in London. As you might be aware we all absolutely love the theatre and we try and go at least 3 times a year. This time it was time to go and see Annie at the Piccadilly theatre in London West End.
I remember watching this film on video on the only TV we had in the house when I was about five. It was such a great film, Freddie has not watched the original, but has seen the remastered version. Despite its negative press we both loved this version too.
This was a Christmas present from my mum for us all to go to the theatre. Such a great gift for us.
Family day out in London
We live in Leicestershire so the easiest way for us to get down to London is to go by train directly in Euston station. From there we get the tube to the West End. Before the show started though we had time for some lunch. Freddie was desperate to go to the Rain Forest Cafe, as apparently they make the nicest spaghetti bolognaise in the World! But there was a half an hour wait so we popped over to Jamies Diner instead. We have eaten in here a few times before as well, so we knew what we would be getting.
Jamie Oliver's Diner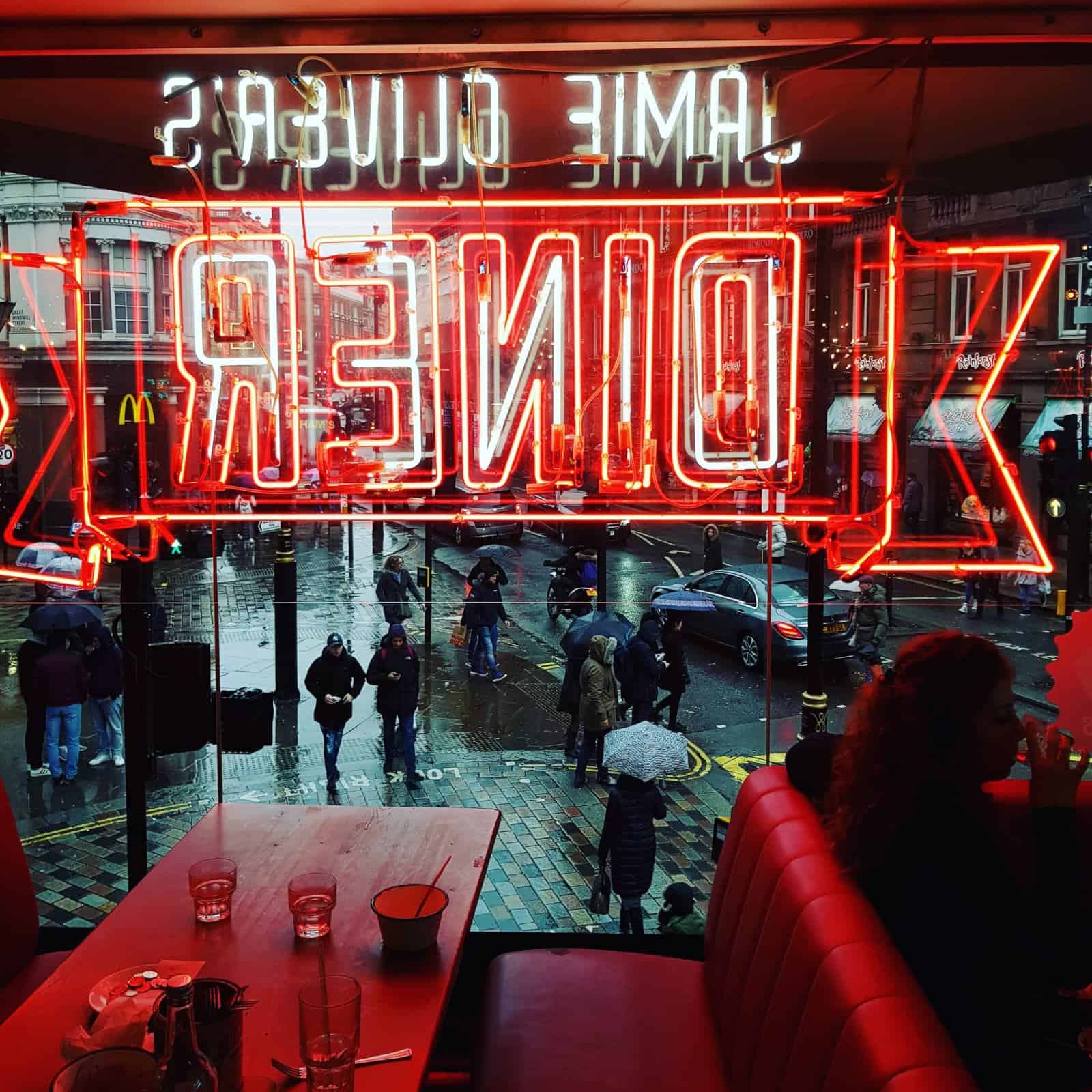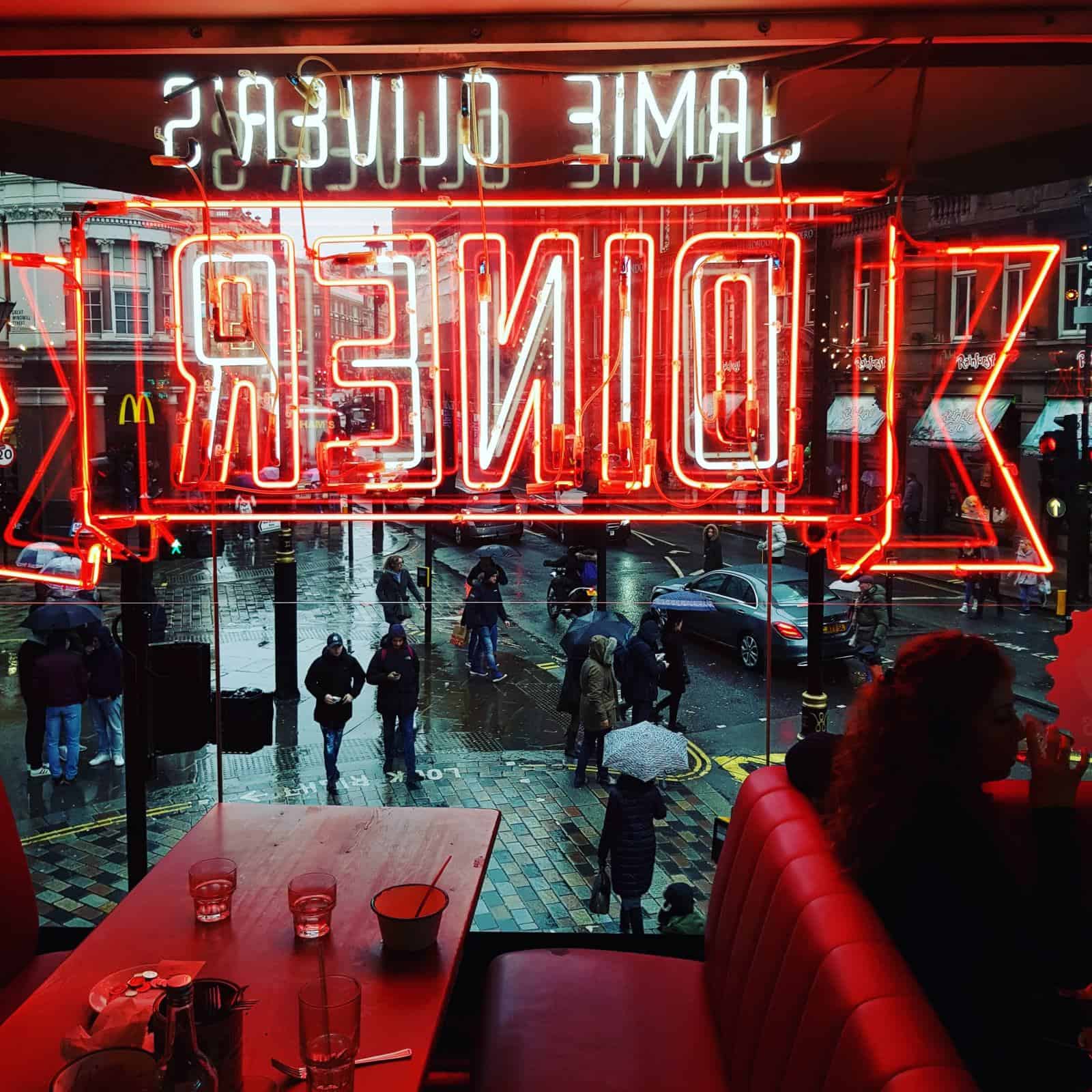 I have for at least 2 years insist that Freddie orders his own drink and meal. We eat out a lot! Anyway he decided for some bizarre reason that he didn't want to order the gnocchi (his favourite dinner by the way!). Or anything else off the kids menu, but opted for the steak and fries from the adults menu. The waiter looked at me for approval while smiling at an 8 year old ordering the most expensive thing on the menu! Stu and I just had a burger, which was delicious and watched Freddie devour his steak!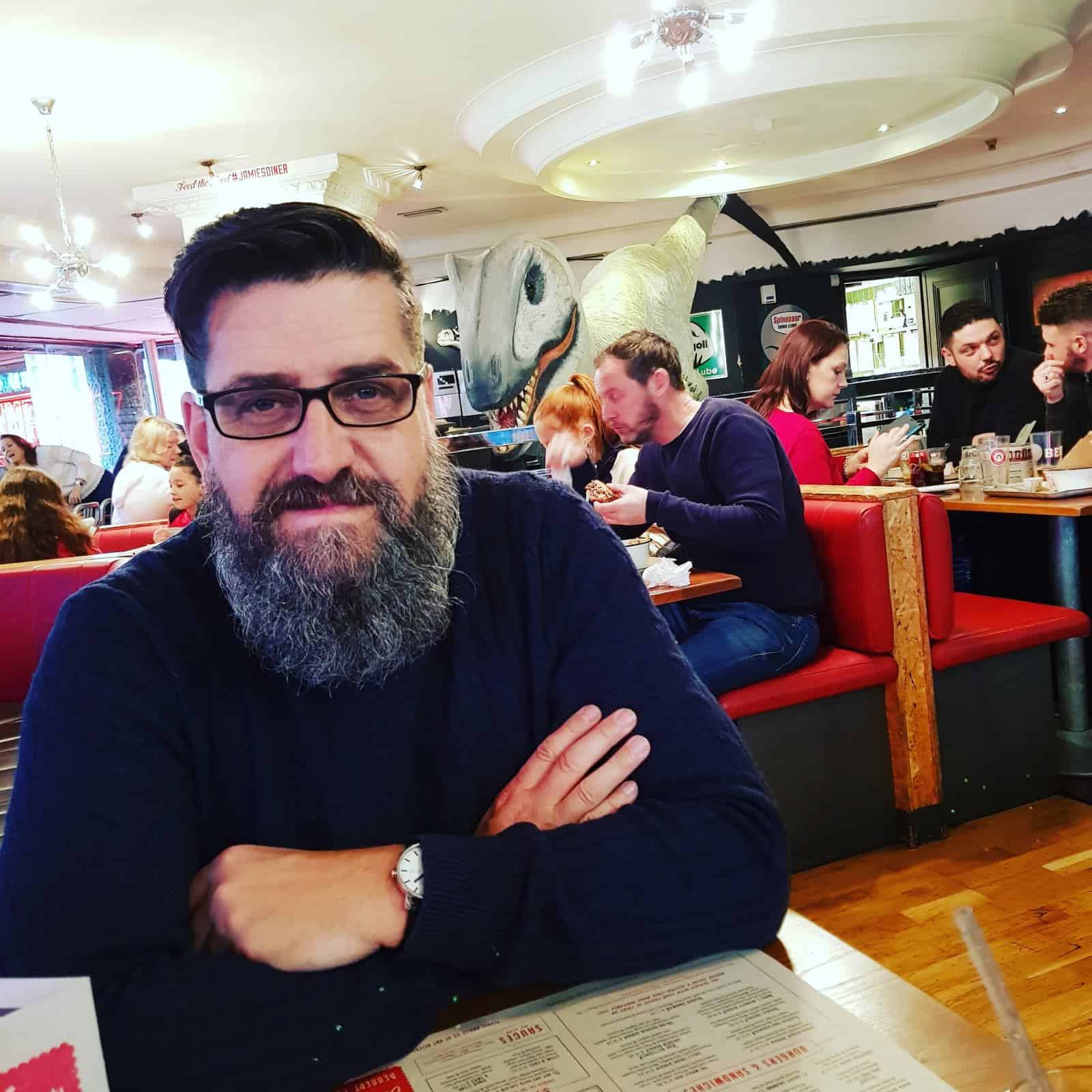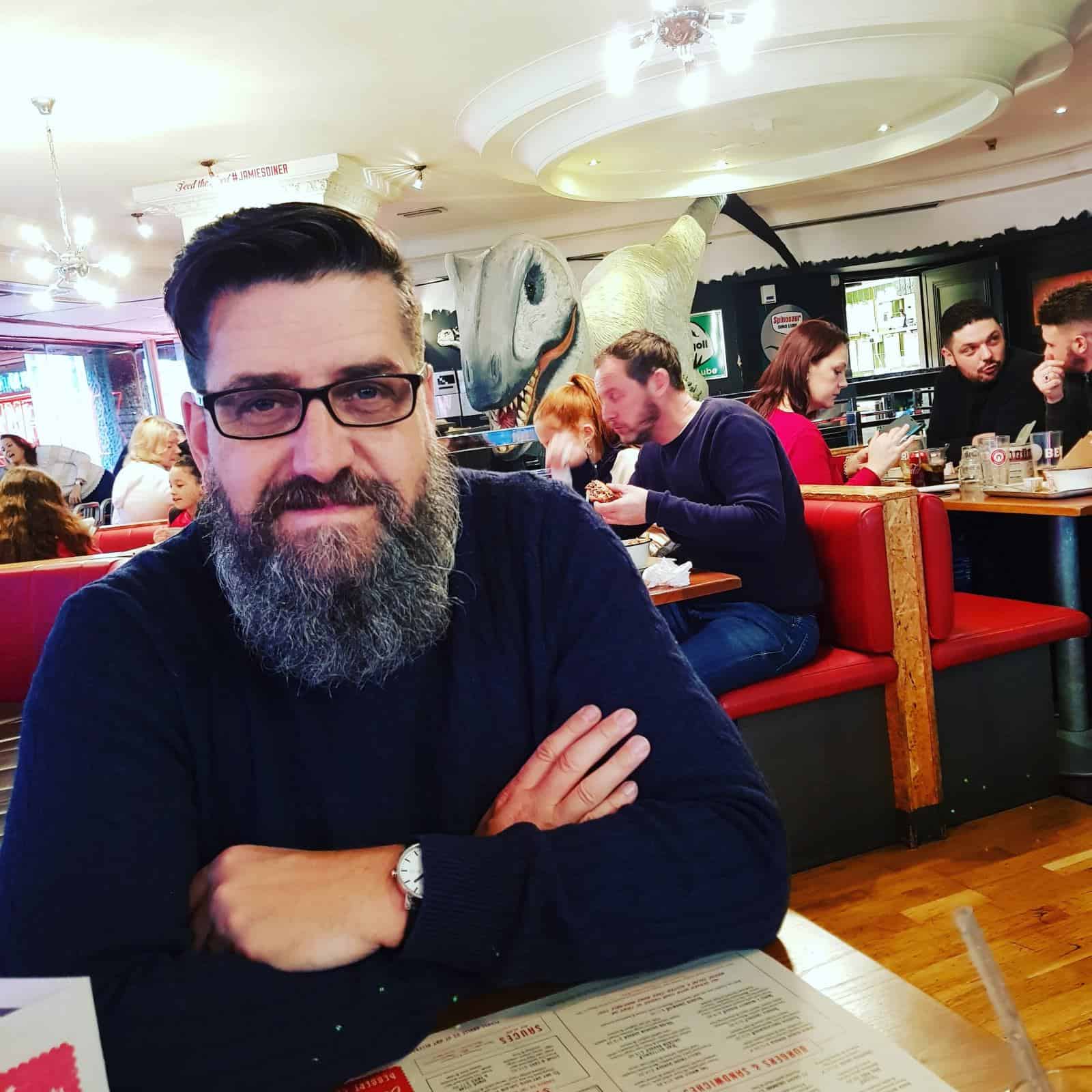 If you have not been to Jamies Diner in London before it is a great choice for the kids as there are lots of dinosaurs hanging around!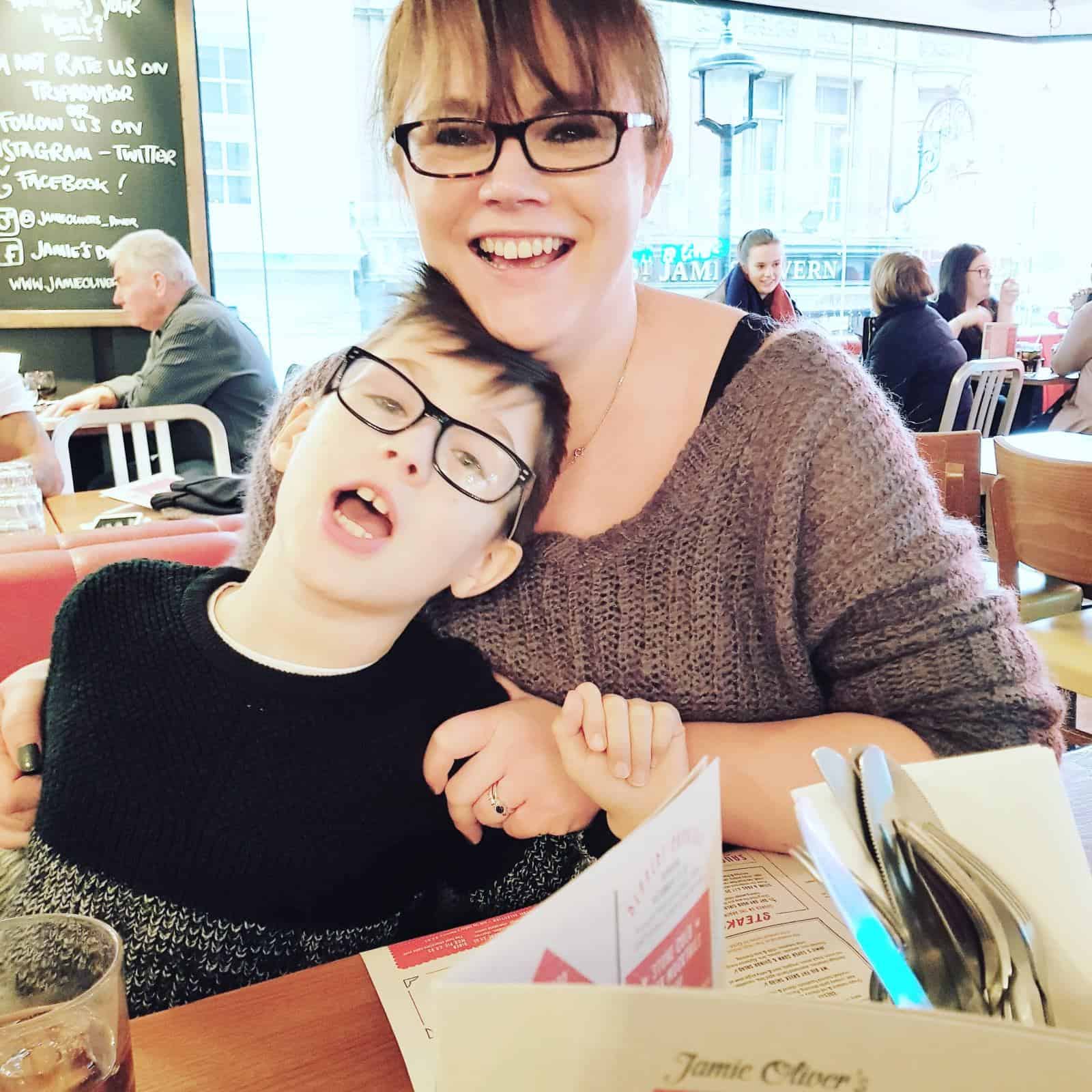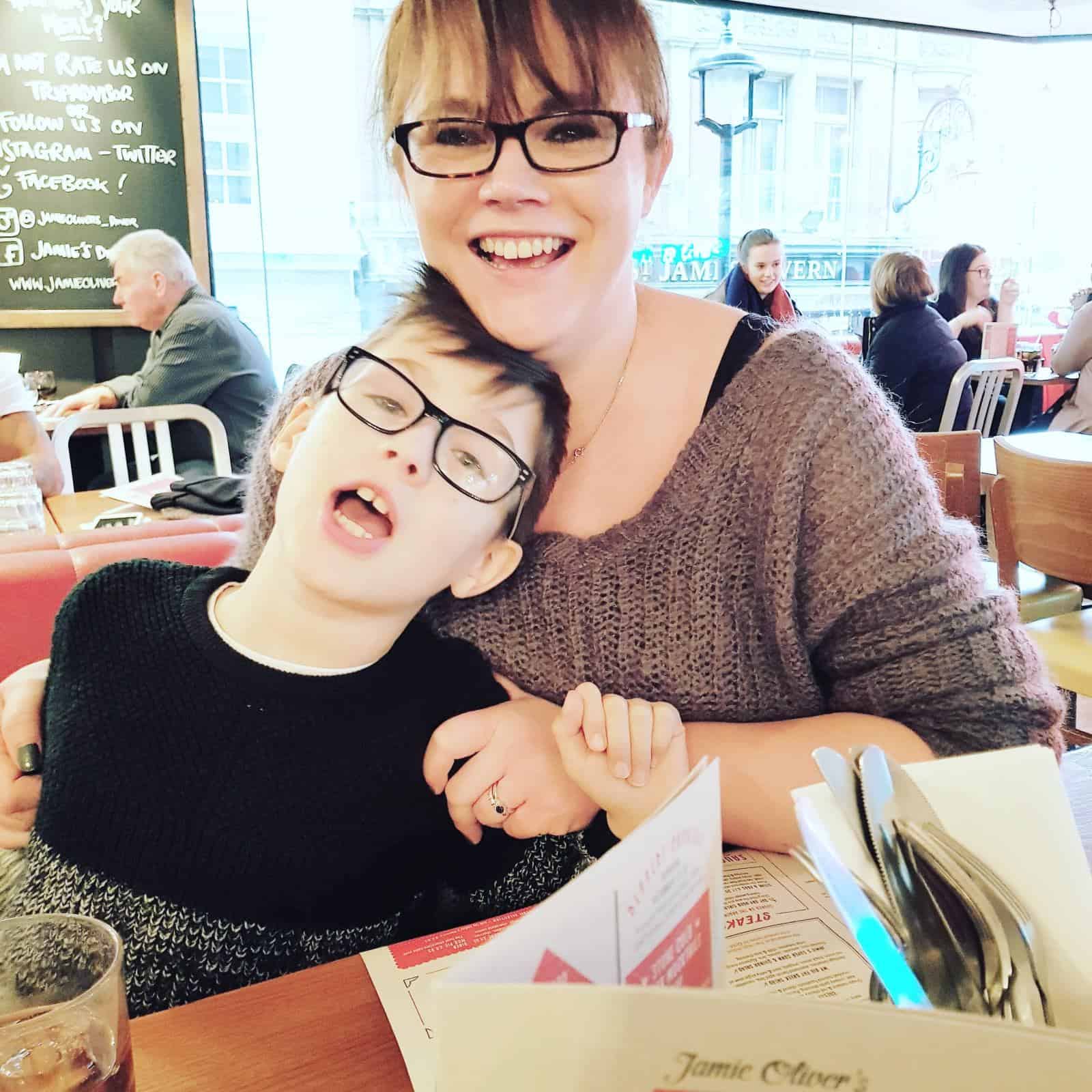 Annie the Musical – Piccadilly Theatre, London
It was raining outside and of course we weren't prepared. But the theatre was about a minute away so it wasn't too bad. We were quite far back in row R, but we were in the stalls next to the isle (I always insist on sitting by the isle so I can stretch my legs out!!) so we still had a great view of the stage.
We hired a booster seat for Freddie which we don't always do, but it definitely made it a bit easier for him. There were binoculars which Freddie insisted on having, but I didn't think we were that far back!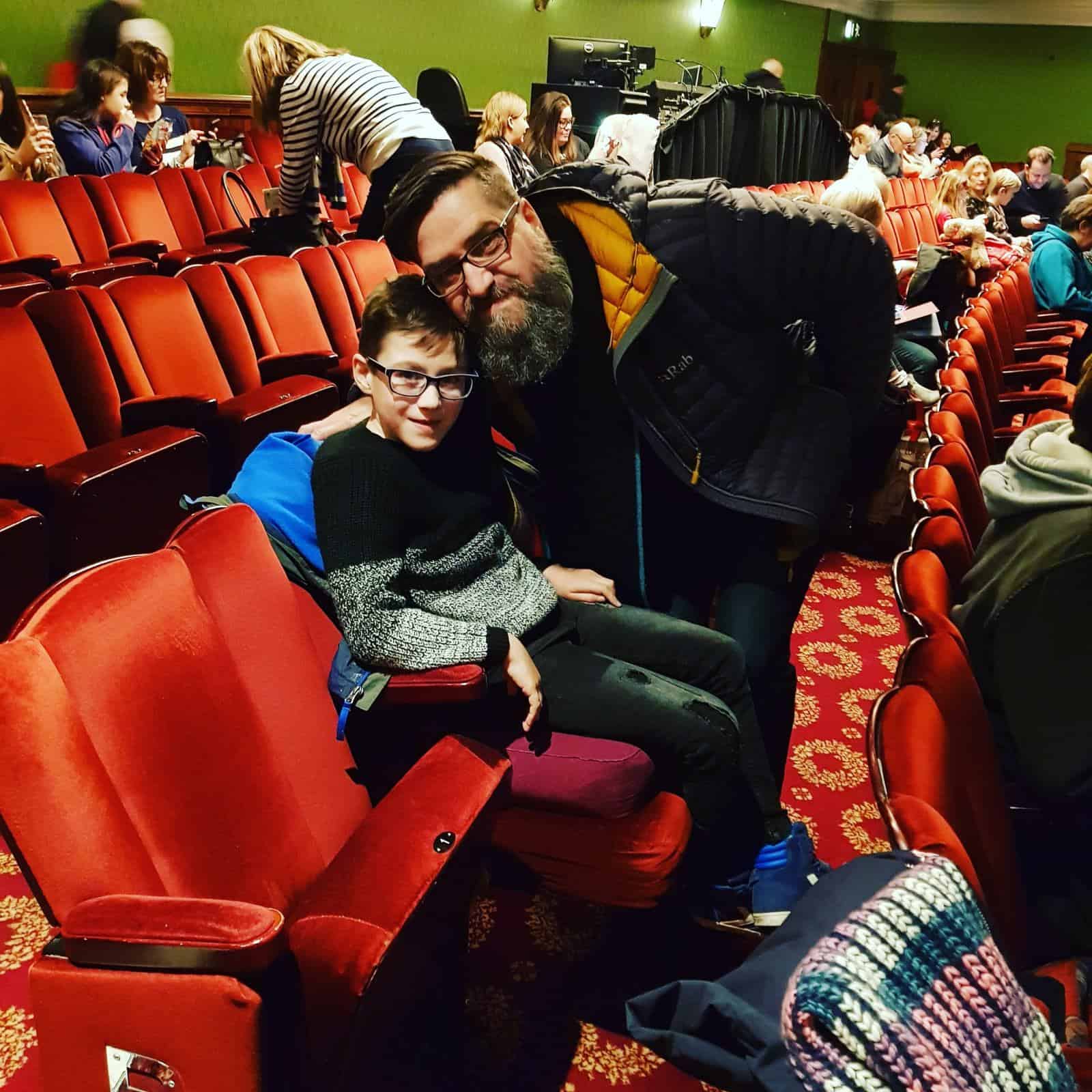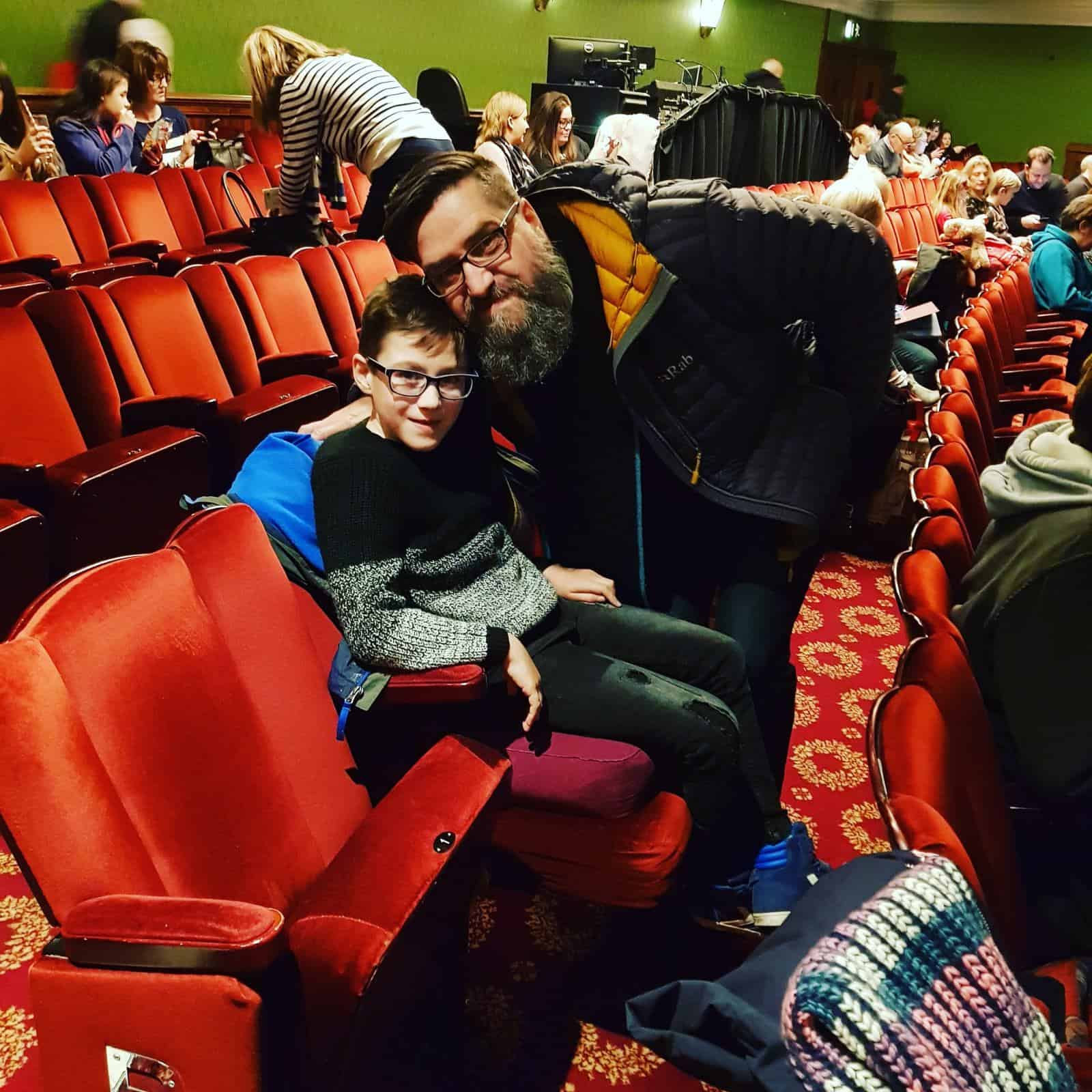 The kids came out onto the stage to get into bed before the play actually started which was nice. Although Freddie got really anxious as Stu had just popped to the gents and he was convinced Daddy was going to miss it!
And then the lights went down….. WOW, just WOW it was absolutely fantastic. We have seen a lot of productions locally, at the West End, London and on Broad Street, New York. This is definitely in my top 5 along with Miss Saigon, Les Miserables, Madam Butterfly, Carmen and the Lion King. It was outstanding. For saying a lot of the leading roles were children it was remarkable. These kids were out of this world. Miss Hannigan was played by Meera Syal, a British comedian from Goodness Gracious Me who was excellent.
Lumiere London – Light Festival
After the theatre we had promised to take Freddie to Hamleys. But we knew we didn't have too long as we were going to miss the train. It was dark by this time and as soon as we got to Regent Street we knew there was something strange going on. There were lots of people (more than normal) and people were walking in the road. So I of course feared the worst, but luckily we asked someone who told us it was the Lumiere Festival. I had never even heard of it but it is the biggest festival of light in London. Open between 18-21st January, how lucky were we!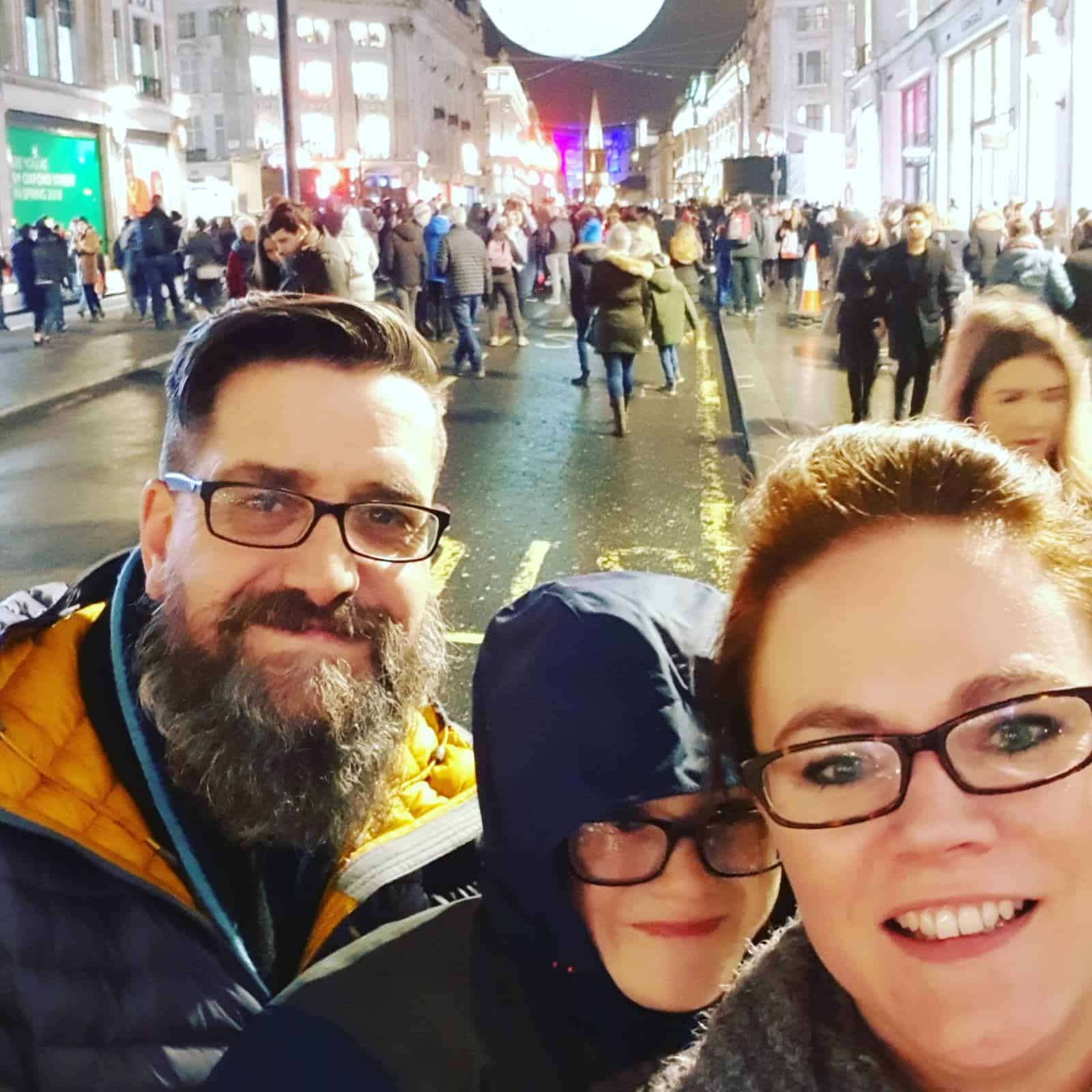 We ran into Hamleys and did every floor in about 15 minutes. So we could get back outside to see what was going on. Outside Leicester Square Tube Station, there was a massive bubble suspended in the sky. It had lots of different lights being reflected on to it. It looked magnificent.
We managed to get back to Euston in plenty of time and we were lucky that we were one of the first on the train as we got seats together! It was such a brilliant day. We can't wait to go back again soon for another family day out in London.
Have you been to Kidzania? Check out my review it is amazing for kids aged 4-11.
If you are looking for even more to do in London see this post for 50 Best Things to do in London.
If you are travelling to London in the heatwave Clare from Emmys Mummy has a great post about it.
**Disclosure – There may be affiliate links included in this post. **
Last Updated on 27 August 2021 by homeschoolof1