17 of the Best Things to do in London With Children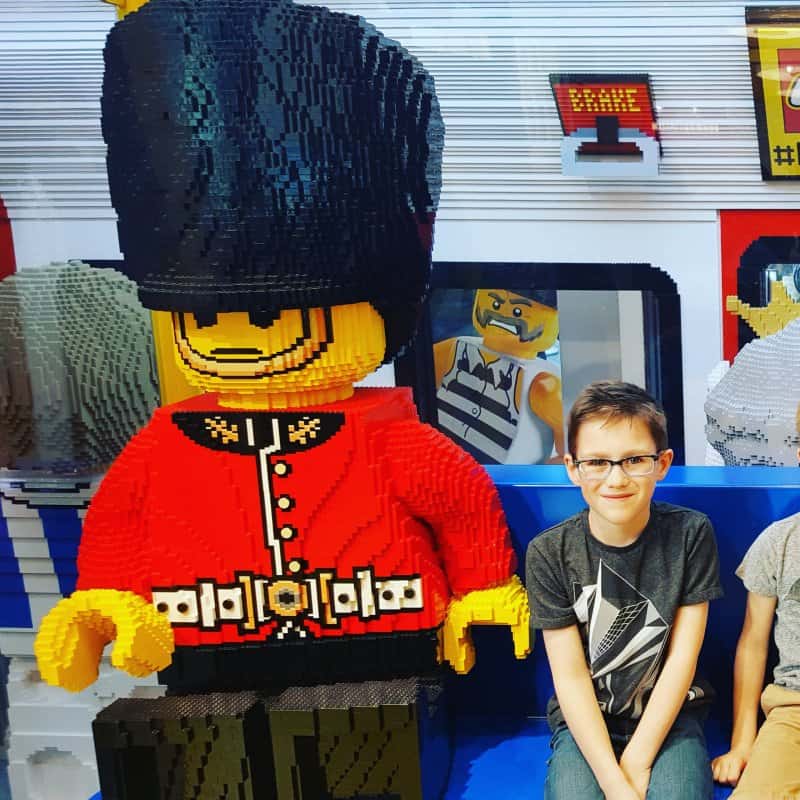 We love having a family trip to London, we try to go at least a couple of times a year. These are the BEST things to do in London with children.
We live in the Midlands so we just hop on a train and either have a weekend or day trip. If you are in London already and want to get out and about check out these top 10 great day trips from London by train.
There is so much to do, of course, you couldn't do everything on the list over one weekend. If you are travelling to London with teens check out this great post.
**Disclosure – This post may contain affiliate links. Which means we may receive a small commission, at no cost to you, if you make a purchase through a link. **
Favourite Things to Do in London With Children
Visit Buckingham Palace
We love this so much we have been twice! This is only open for certain months of the year, around the end of July until the end of September. Who doesn't fancy snooping around a palace!!
Check out my full review
Book tickets
Go to the theatre
We absolutely love the theatre and aim to go at least three times a year, be it a musical with Freddie, or the opera (just me and Stuart, we haven't taken Freddie yet!!). There are just so many shows this is the start of Annie the musical. We highly recommend it.
Check out our favourite musicals.
Rainforest cafe
Every time we go to London Freddie always insists on going to the Rainforest Cafe. It really is a great experience. The only advice I would give, is if you are in a hurry or short of time, don't bother! The waiting time is normally around 45 minutes just to get a table. If time is not a problem though I would definitely recommend it.
Read the Trip Advisor reviews
Kidzania Westfield
We love Kidzania, it is a city run by kids. They do jobs to earn money, and then have experiences they can spend their money on. Kids can be any job from a pilot to a courier. We have been here twice and now Freddie is 8, we just sat and had coffee while he ran around with his best mate. It is totally secure, and it is one of the best days out in London with kids.
Check my full review of Kidzania Westfield
Book cheap tickets here.
Shrek Adventure
This is a great adventure for kids, it's a great interactive day and if you love Shrek then you will love it here.
Read the Trip Advisor Reviews
Book tickets in advance now for a massive saving of 28%
London Zoo
This is a great zoo to visit, it is located in Regents Park. There is now a land of the lion's area, which we haven't done but it looks amazing. Freddie was lucky enough to play with lion cubs in Mauritius so this would be amazing.
Check out Trip Advisor Reviews
Book tickets in advance now
Photo credit Kiddo Adventures
Helicopter Tour Experience
What would be better than seeing the beautiful London architecture and landscape from the sky? Well, why not have your own helicopter tour.
Book tickets for your own helicopter tour experience now.
London Eye
This is a great way to see London's amazing skyline. At 135m, Coca-Cola London Eye is the world's largest cantilevered observation wheel. Each capsule holds up to 25 people and they are big enough for you to wander around the pod. I am a bit, ok a lot, afraid of heights, oh and suffer from claustrophobia, however, it is absolutely fine. I just sat in the middle of the capsule so Freddie and Stuart could enjoy the experience.
See the reviews on Trip Advisor
Book your tickets in advance now.
Harry Potter World
This is brilliant, and genuinely one of our favourite days out. I am not a Harry Potter fan and have not read the books, nor seen the films (I know, I am sure I am the only one in the World!). But this is amazing. A couple of years ago we went to Orlando and saw the Harry Potter experience at Universal Studios. In my opinion this is better.
Check out my full review of Harry Potter World
Book tickets in advance now.
Lego Shop
This is also a must to do in London, the Lego shop is huge with lots and lots of massive Lego displays. Personally apart from the minifigures, we tend to just check out all of the new Lego sets and purchase elsewhere (where it might be on offer!!!)
Check out the reviews on Trip Advisor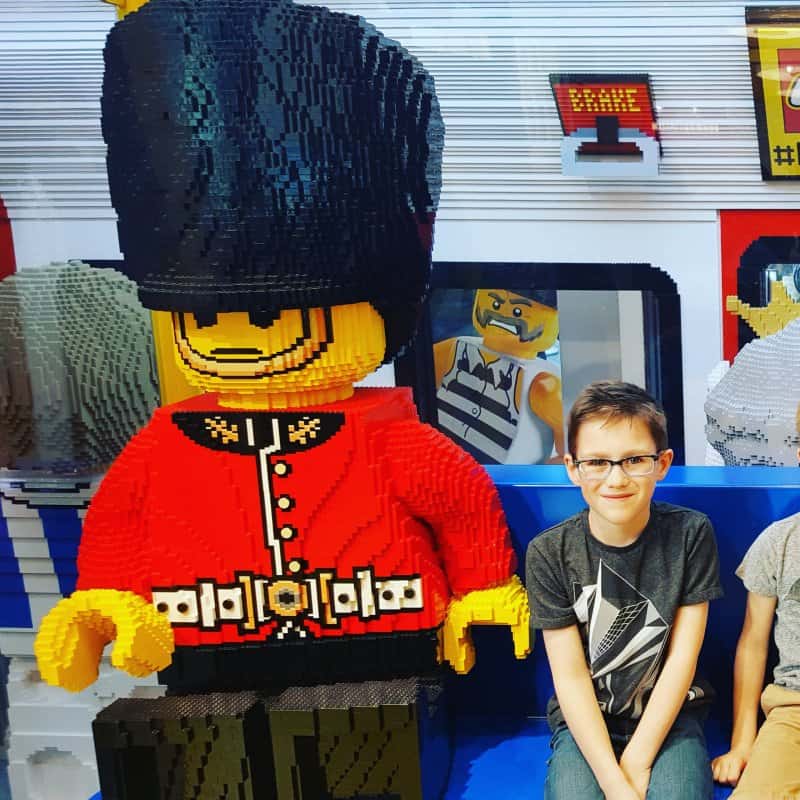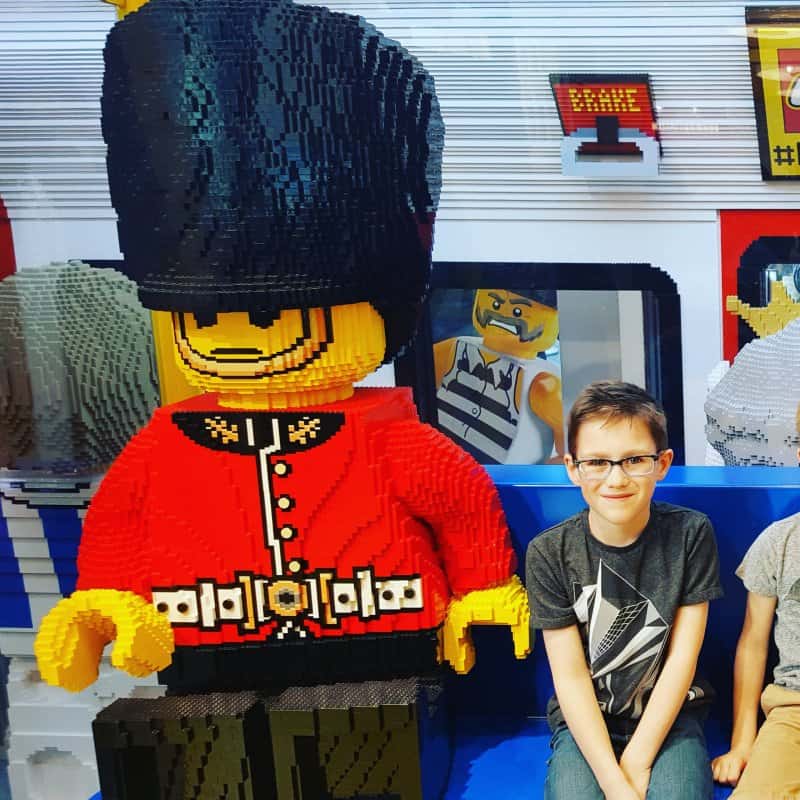 London Bridge Experience
This is a theatrical experience delving into the history of the bridge. This is not one for the faint hearted or for younger children though. By their own admission, this is the UK's scariest attraction!
See the Trip Advisor Reviews
Book tickets in advance here, where the tickets are 40% cheaper
Tower of London
The Tower of London is another must-see attraction for families with something to appeal for all. You get to see all about the Tower's gory history, see the royal armour, and admire the display of crown jewels. There are free 60 minute tours conducted by the Beefeaters who entertain the crowds with intriguing tales of torture, imprisonment, and execution.
See the Trip Advisor review
Book tickets now to get up to 23% saving
Sea Life Aquarium
Our favourite part of this trip was, of course, the shark walk, but the penguins and turtles were also a lovely addition to the amazing fish.
See the Trip Advisor Review
Book tickets now saving 24%
Madame Tussauds
This is such a tacky and cheesy attraction but it is great fun for the kids. They get to have their photos taken with more than 250 wax work celebrities.
Check out the Trip Advisor reviews
Book tickets in advance now
Big Bus Tours
If you haven't visited the sites in London, I definitely recommend the big bus tours. You travel around London on an open-top bus seeing all of the amazing tourist attractions.
Check out the reviews on Trip Advisor
Book your ticket in advance.
Go Ape
This is a great day out for those of you who are adventurous! There are high ropes, the highest platform is 12 metres, and the longest zip is 79 metres!
Check out the Trip Advisor Reviews
Book tickets in advance now.
Photo credit Truly Madly Kids
Crystal Palace Park
This is free! It is a massive park in South London and is full of dinosaurs, a children's park and playground.
Check out the Trip Advisor reviews
Photo credit Trips Up and Trips Out
What are your favourite things to do in London with children? Please let me know in the comments.
If you want to stay in London, which we nearly always do as there is so much to see, why not check out these family-friendly hostels.
Check out this great post too. 50+ THINGS TO DO IN LONDON ON A RAINY DAY WITH KIDS OR WITHOUT
With special thanks to: Emma, Jennifer, Laura, Jade, Beth
Last Updated on 27 August 2021 by homeschoolof1