Flight Delay? Here's How You Can Deal With the Problem
Flight delays are a nightmare…
Unfortunately, as we continue to invest in less-expensive air travel, and enjoy round-the-world trips. There's a good chance that most of us will suffer from at least one flight delay in our lives.
**This is a collaboration post**
While your airline will (hopefully) do everything they can to keep your risk of a delay or cancellation to a minimum. There's always a risk that something could go wrong and leave you grounded for longer than you expected. After all, you can't control technology errors or issues with the weather. If you do end up facing that horrible "DELAYED" sign during your next trip. The best thing you can do is prepare yourself to deal with the issue.
Here are a few tips to help.
1. Know Your Airport
Before you even start planning your next holiday or business trip. It might be a good idea to do your research and learn as much as you can about the company that you're flying with. There are plenty of blogs and articles out there that can help you to figure out whether the airline you're thinking about using has a history of delays and cancellations.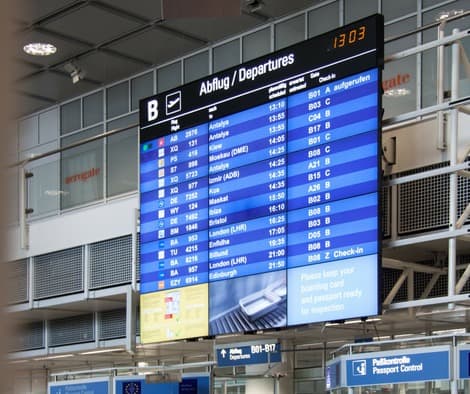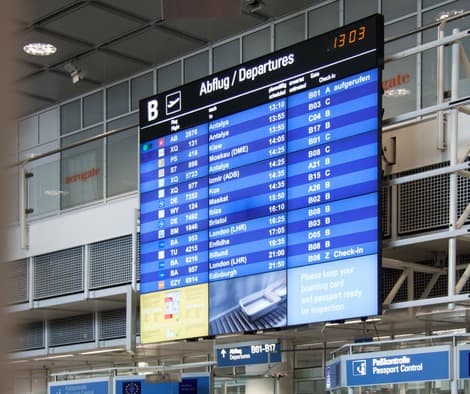 Although a positive history can help you feel more positive about your flying plans. It's difficult to know for sure if something will go wrong or not. If you've researched your airport in advance, you should at least know where the customer service desk is, where the toilets are, and where you can go for food and refreshments.
2. Know Your Rights
Every traveller facing an unexpected delay on their flight won't necessarily be eligible for compensation. However, if you are delayed for three hours or more, and you're flying to or from an EU airport, then you should be able to claim damages for the time you've spent on the ground.
Ultimately, the amount you can get in terms of compensation will vary depending on how long your flight delays last, and where you're travelling too. However, you can always do your research in advance and find out about your airline's compensation policy so that you're ready to jump into action if anything does go wrong.
3. Keep Calm
It's easy to get lost in feelings of frustration and anger when you're dealing with a flight delay. Whether you're going to miss out on an important meeting because you won't arrive in your destination on time, or you're annoyed that you're losing valuable hours of your holiday sitting on an airport terminal, don't let your emotions get the better of you.
There's nothing wrong with feeling disappointed and upset, but the last thing you want to do is throw a tantrum about the situation with the airline representatives at the check-in desk. Ultimately, these people have nothing to do with your delay, and they're only there to help resolve the issue as quickly as possible. The more polite you are, the more help they'll be willing to give.
4. Give Yourself Some Space
A great way to keep your cool during a flight delay? Give yourself some space away from the most crowded terminals. One of the worst things you can do in a stressful flight situation is surround you with people who are just as angry and unhappy as you are. Human psychology suggests that if we're surrounded by stress and anger, we're more likely to feel those emotions ourselves.
Give yourself and your family a break by moving to a less crowded area where you can gather your thoughts and plan. Figure out how you can adjust your holiday or business trip to cater for the delay, and contact people who might be waiting for you.
5. Stay Busy
Finally, don't just sit in the airport fuming about the fact that your flight has been delayed. Once you hear that you're not going to take off on time, think about how you can use the extra hours you have to your advantage. For instance, you can research your compensation rights online, catch up with some work before you take off, or even snooze for a while so that you feel more rested when you get to your destination. You can even spend some time exploring the terminal if you like.
A flight delay isn't a fun experience for anyone, but it doesn't have to ruin your trip either. If you're prepared to deal with the situation with grace and calm. Then you'll be back on track to your destination in no time.
Last Updated on 30 August 2021 by homeschoolof1