Freddies Flowers Review: The Best Flowers in a Box
If you are thinking of ordering a flower subscription check out our Freddies Flowers review.
Freddies Flowers caught my eye straight away. It contains my two favourite things, Freddies (my son is called Freddie!) and Flowers!
Well, obviously it only contains flowers but who doesn't enjoy receiving flowers?
These flowers in a box delivery are simply the best, and certainly, brighten up our week.
Carry on reading for our detailed Freddies Flowers review.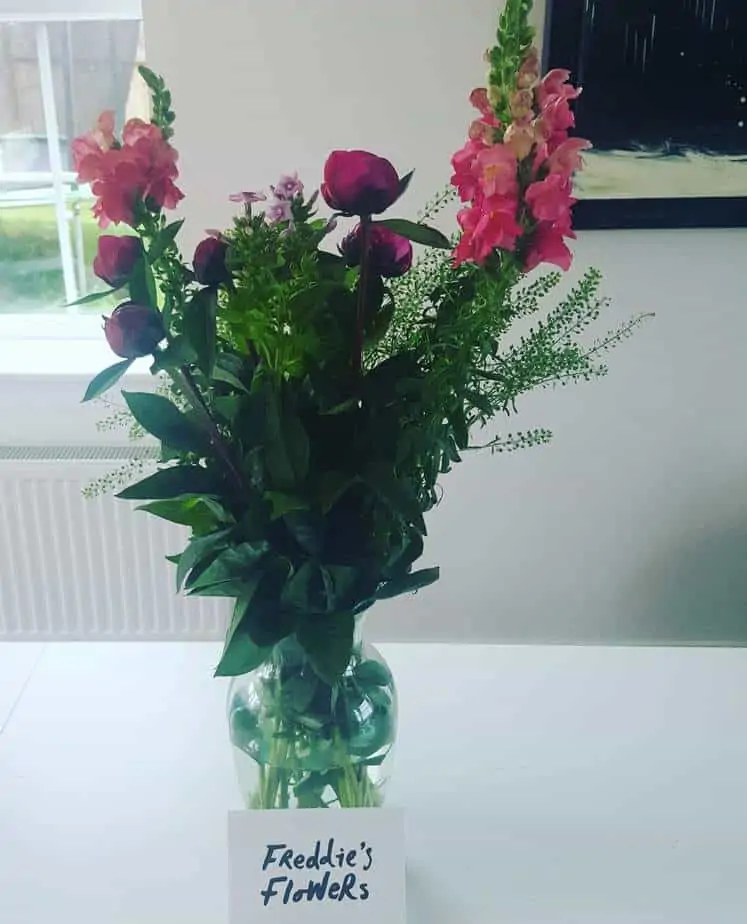 **There may be affiliate links in this post. You can read my full disclosure at the bottom of the page.**
Freddie Garland (yes I know he was clearly born to do this) has florist parents and he loves flowers. His mission is to bring zen-like joy to homes across the country by delivering gloriously fresh flowers in stunning combinations.
The flowers in a box can either be ordered weekly or fortnightly so your house will be filled with beautiful fresh flowers. If you are on holiday you can easily skip deliveries too.
Best Flower Subscription Box
Well, I have to be honest and say I forgot I ordered them. Which was really nice actually as no one ever sends me flowers.
Freddie's Flowers came beautifully packaged.
To start with I thought Freddie's Flowers had their logo printed incorrectly until I saw further up the box it said upside down!
It really made me smile and that was before I had even opened the box.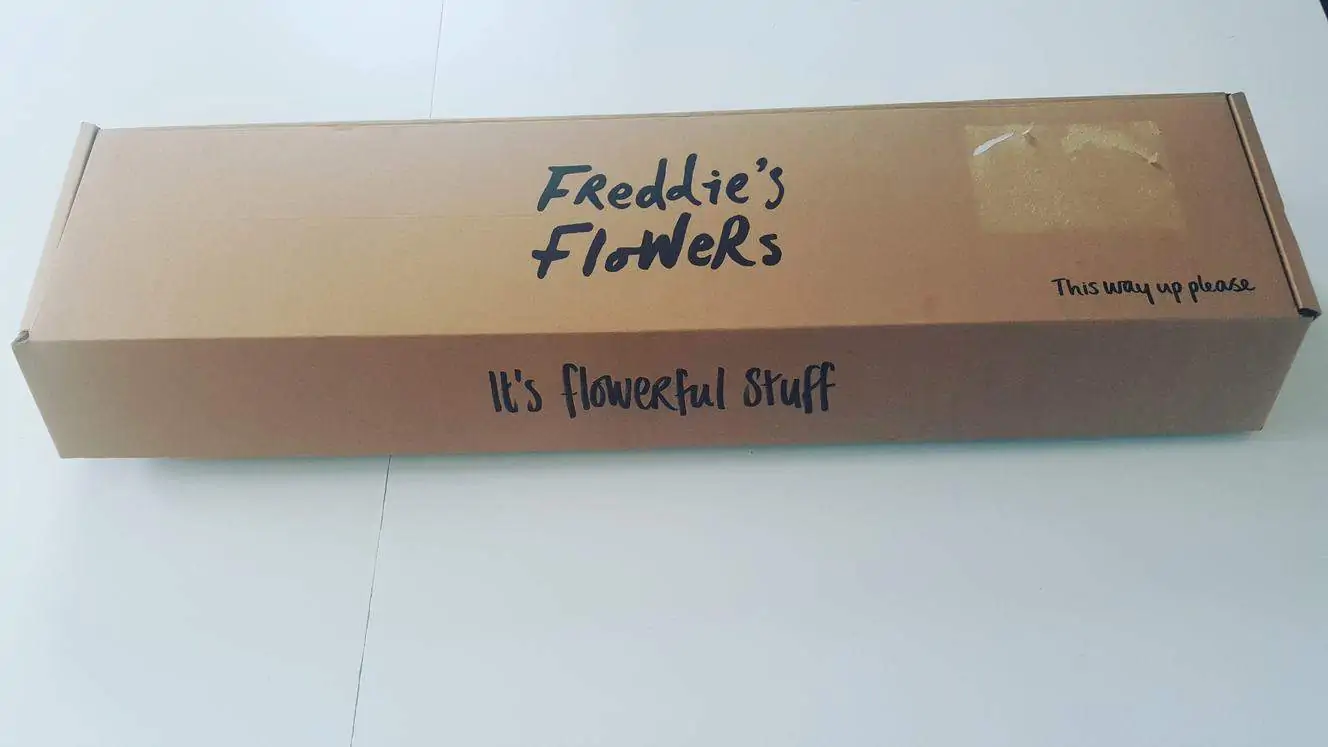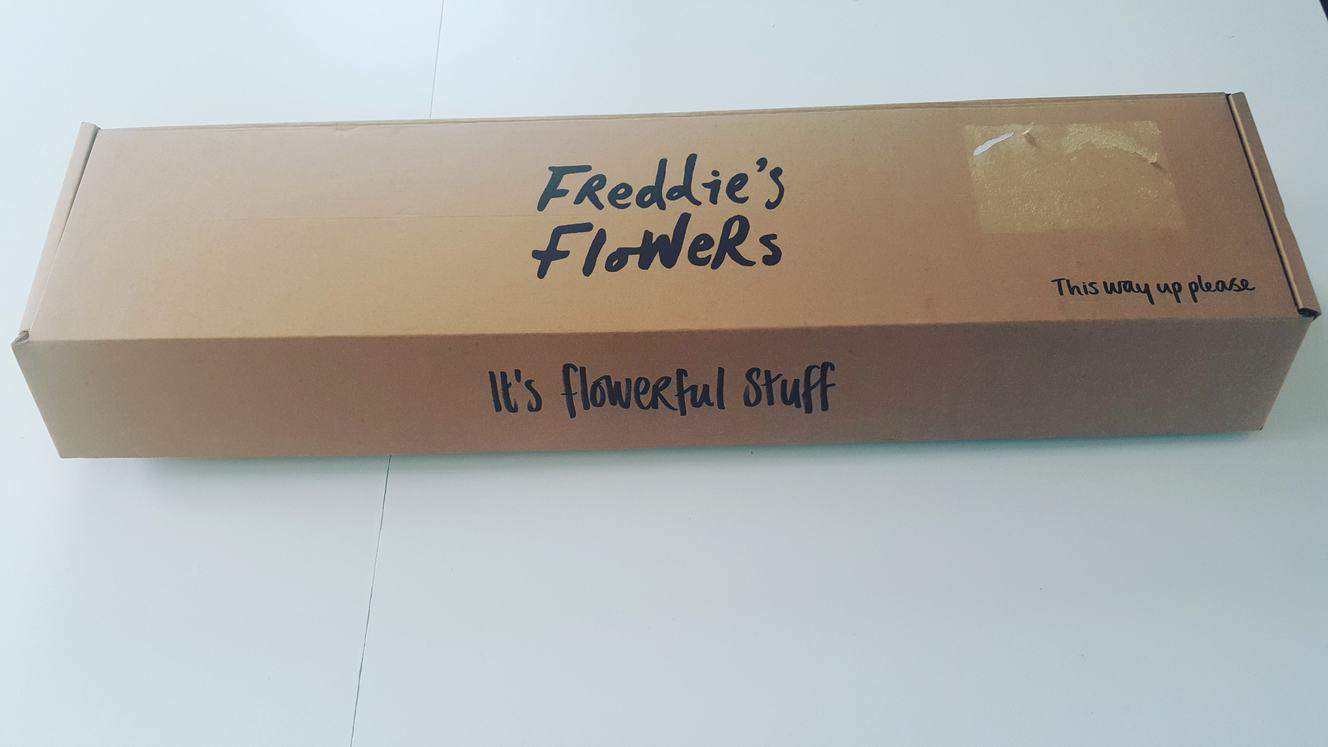 So once I opened up the Freddie's Flowers box there were lots of beautiful flowers all neatly presented.
Freddie's Flower food (2 lots), an instruction sheet, and brown tissue paper to keep the flowers still while in transport.
There were instructions also on the box which told me to cut an inch only from the bottom of the flowers to keep them fresh. I do this anyway but a great touch.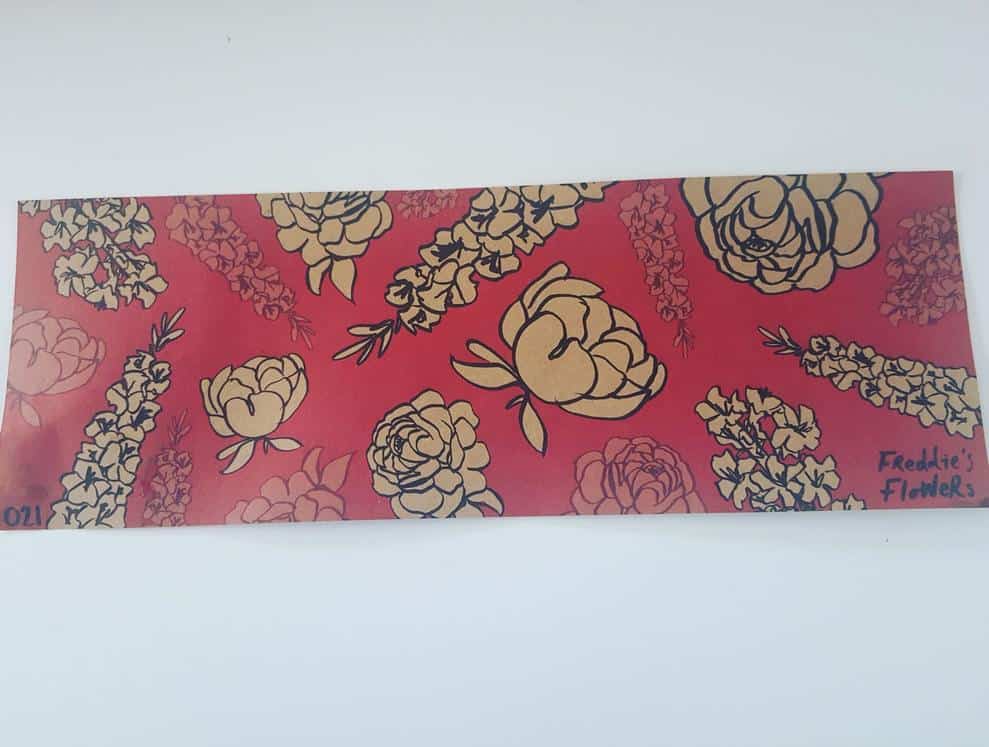 Although I love flowers I am not very patient so I just kind of threw them into a vase and chucked in the food.
To start with if I am honest I was really disappointed the flowers looked wilted with little to no life. I put them on the window sill thinking well I got them really cheaply, so that's great but then went straight to cancel the subscription (like I said I am very impatient!).
How To Cancel Freddies Flowers?
Anyway, I went to bed that night happy that there were fresh flowers in the house. In the morning I came down to this.
Oh no, cancel cancelling the subscription (luckily they had not cancelled it yet!) look at them, they look amazing!
They were not dead at all they just needed watering and feeding. What a beautiful flower arrangement, especially as I had just thrown them in a vase!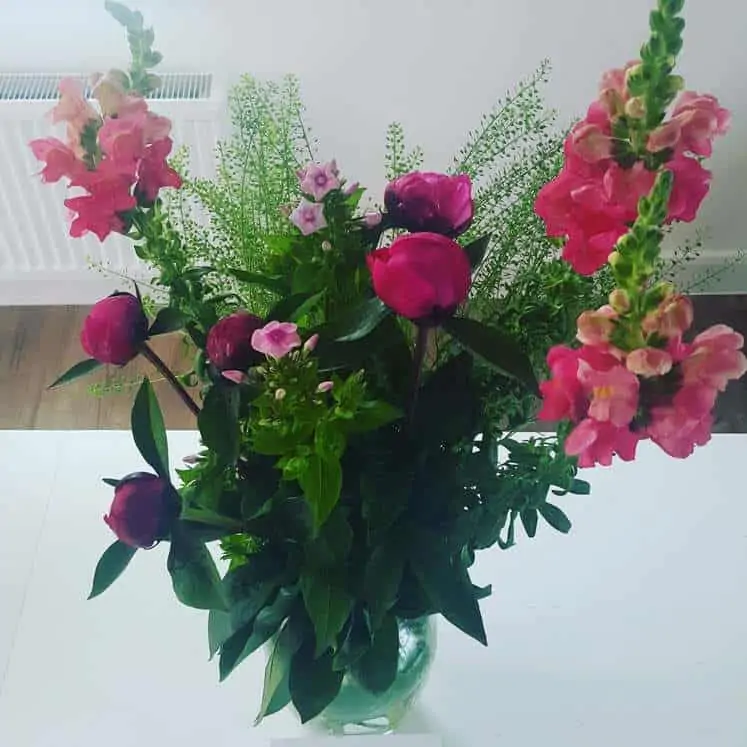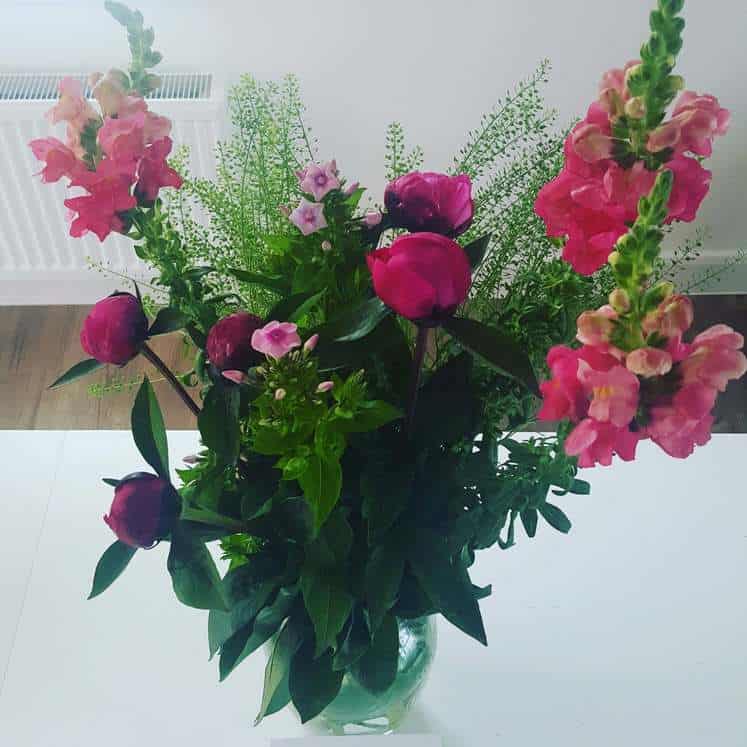 If you are less patient than myself go to Freddie's Flowers website and you can find a youtube video on how to present these into a vase.
I've just watched it now to do this review. I wish I had watched it before, his look loads better than mine does above! But that's ok I still love them.
If you do still want to cancel though it is super easy, just head over to your account. Remember though you have full flexibility so if you just need to pause for a holiday that is easy to organise too.
Freddies Flowers Offer
So on to the price, these are £25 including delivery and like I said you can order either weekly or fortnightly.
I absolutely think they are worth this. I have now cancelled my cancellation and have planned to receive these every other week.
Let me know what you think about this flower in a box delivery service in the comments below. I would love to hear about your experiences.
If you love subscription boxes why not check out some of our other favourites here. Or if you are wanting to treat the kids why not check out our favourite educational subscription boxes.
Last Updated on 23 January 2023 by homeschoolof1