How to Play Ghost Blitz (Geistes Blitz): Our Favorite Family Game
We first came across Ghost Blitz board game last Christmas when my brother-in-law and his family came to visit with their children (aged 17 and 13).
They had received it as a Christmas gift and it is now one of our favorite board games for kids.
We played it for hours with all the family. We are quite a competitive family so it was loads of fun.
The kids were actually better than us adults due to their very quick and active brains. But we all had such a great time playing it.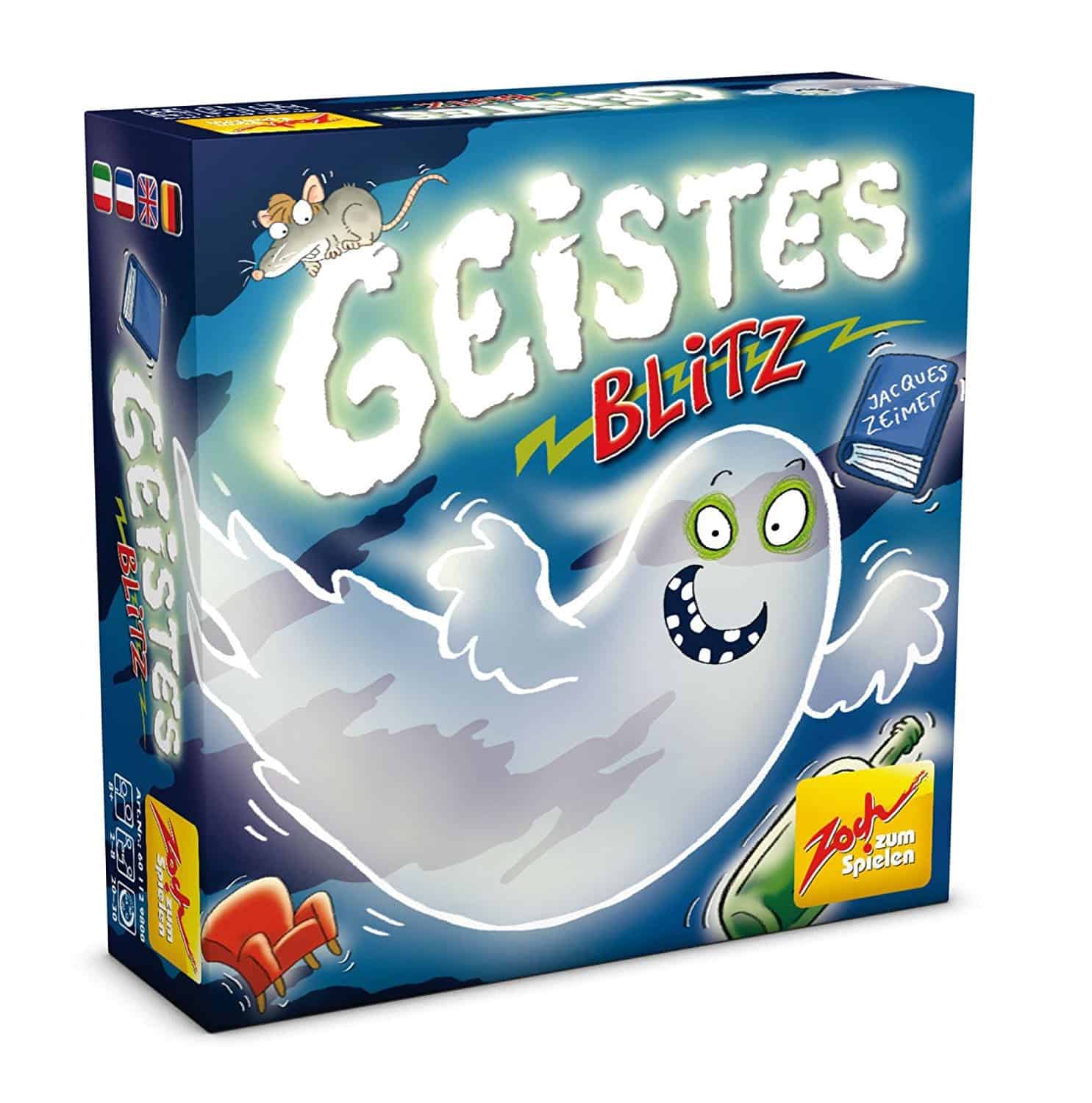 Check out our favorite board games for 8 year olds here there are over 20 other awesome games including this one.
**There may be affiliate links in this post. You can read my full disclosure at the bottom of the page.**
Ghost Blitz Board Game
It is a game that can be played with up to 8 players and is a great game for all the family.
The recommended age is 8+ but Freddie who had just turned 7 managed to master it too. It takes about half an hour to play.
This is a game that Freddie enjoys playing with his friends as much as with us all as a family.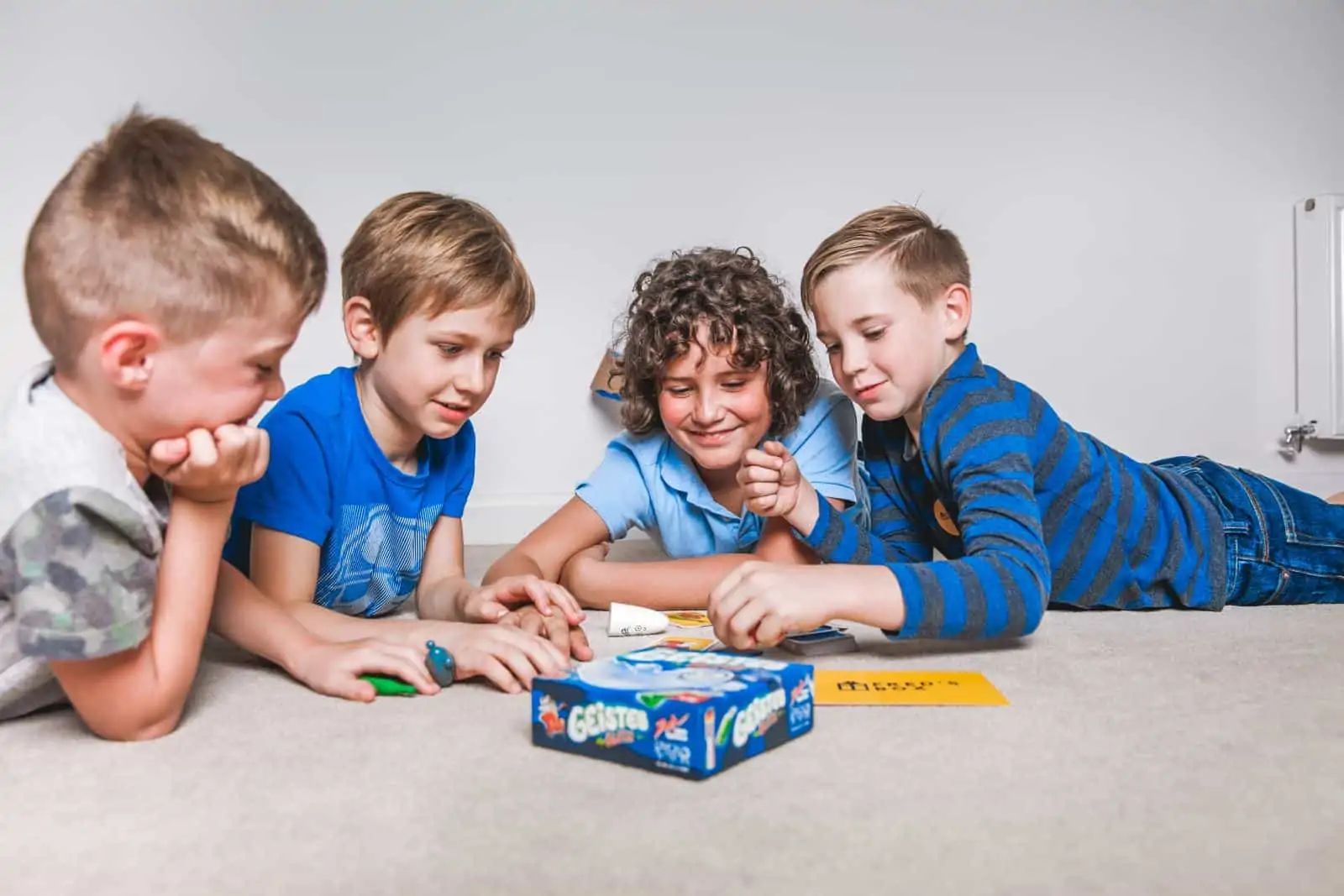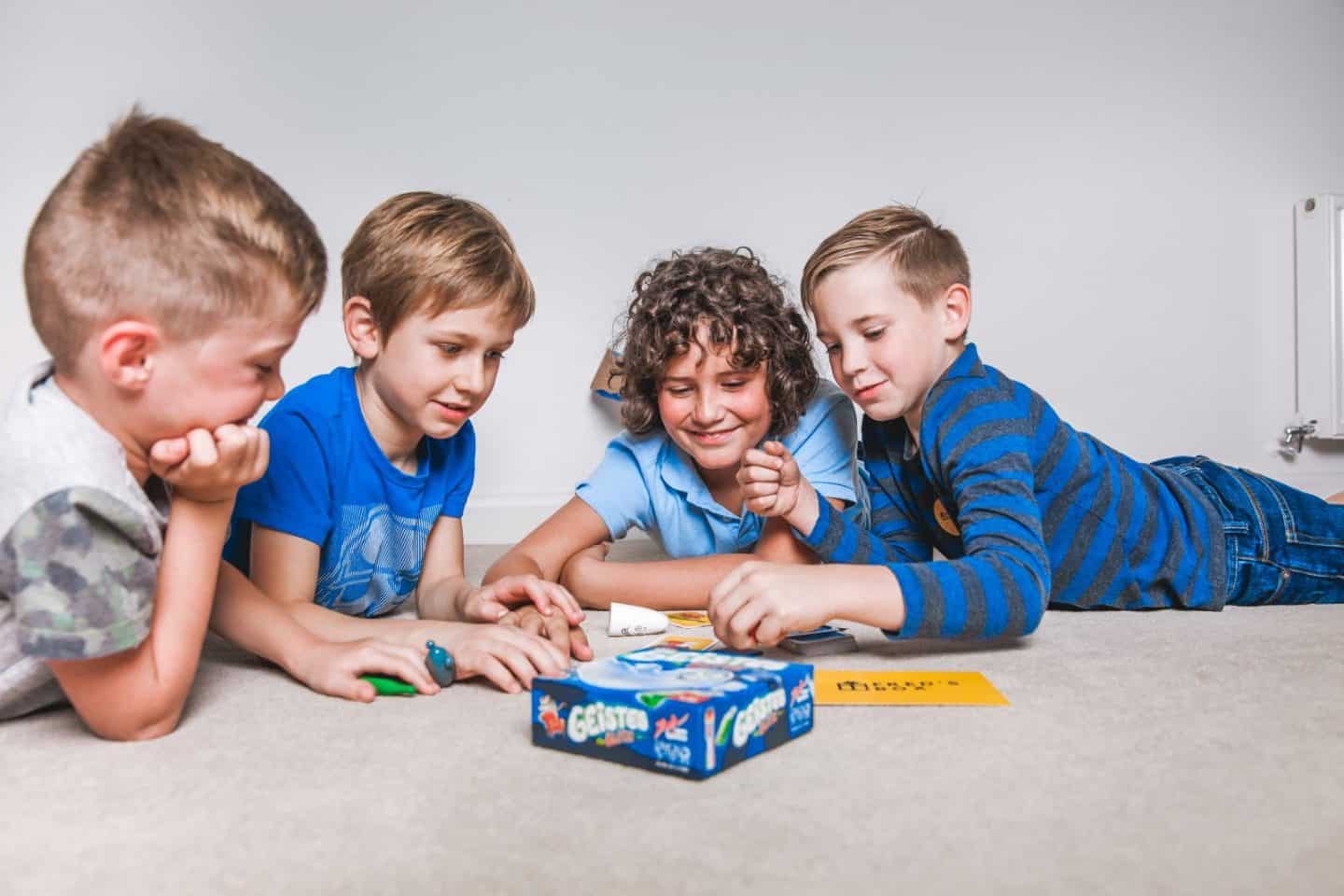 In the box, there are 5 wooden toys, a white ghost, a red chair, a grey mouse, a blue book, and a green bottle plus some colorful cards. The cards have 2 of the items in different colors.
How To Play Ghost Blitz?
You have to choose the one that is either exactly as shown on the card or the one that is not on the card. For example, if the white ghost is on the card you pick up the white ghost. But if the card shows a blue chair with a red mouse the correct answer is the green bottle.
As there is nothing green on the card and there is no bottle. It sounds really easy but when you are playing against each other it is not as easy as it might appear.
We had the family round at the weekend and we all enjoyed playing it.
Geistes Blitz
Geistes Blitz is a game that we play regularly as it is so much fun for the whole family.
Have you played Geistes Blitz? Let me know in the comments, this is definitely a game that we will play in years to come.
If you are looking for the best Christmas gifts for 6 year old boys check out the top ideas.
If you are looking for other fun educational board games we also love these:
Last Updated on 1 September 2023 by homeschoolof1