How to Have Lots of Homeschool Fun
Being a homeschool family, if we didn't find lots of homeschool fun to do we probably would have given up!
In fact, it is definitely one of my superpowers! We have so much fun in our homeschool, we play board games, we have fun live online homeschool classes, we play educational games, and we certainly have put together lots of holiday activities for kids.
Check out all of the educational homeschool activities we have written on the blog, I am sure you will find something to help/inspire you.
**There may be affiliate links in this post. You can read my full disclosure at the bottom of the page.**
Homeschool Fun
Over 45 of our favorite homeschool activities, you can do with the kids. Including lots of free activities.
We love to play in our homeschool, here you will find the absolute best educational games, from board games to online games.
We love to play book bingo over the summer months, as we love reading, check out our favorite book lists for kids we recommend for kids aged 2-15.
Books are a huge part of our homeschool, and we are always looking at fun games to play, our free book scavenger hunt game is a great game for either ar home or at the library.
If you are looking for things to do for bored kids check out what happened when we played the say yes to everything challenge for a week!
Have a fun Outschool or Allschool lesson, with so many cool live online classes to take, from all about space to a Star Wars fan group!
We play a lot of Lego in our homeschool. Lego isn't just for younger kids, check out what challenging Lego sets we do, now we are in middle school. Check out over 115 gifts for Lego lovers that are not Lego sets for even more inspiration!
Start the homeschool year off with some fun and get the kids young and old to fill out this all about me worksheet. It's a great keepsake and a family tradition you will have for years to come.
Holiday Homeschool Fun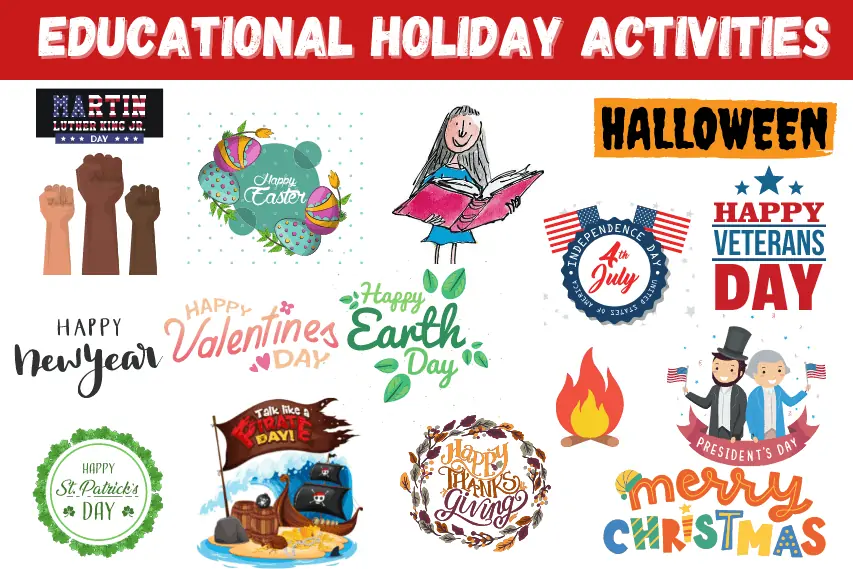 We absolutely love having holiday fun, here are all of the educational holiday activities we will be doing throughout the year. I have separated out the writing and fun ELA-free printables which are towards the bottom of this page.
Homeschool Fun Printables
We love creating free printables for you to enjoy with your kids. These are the best homeschool fun printables we have.
Free English Language Printables
Including word search puzzles and writing prompts.
Alphabet Handprint Series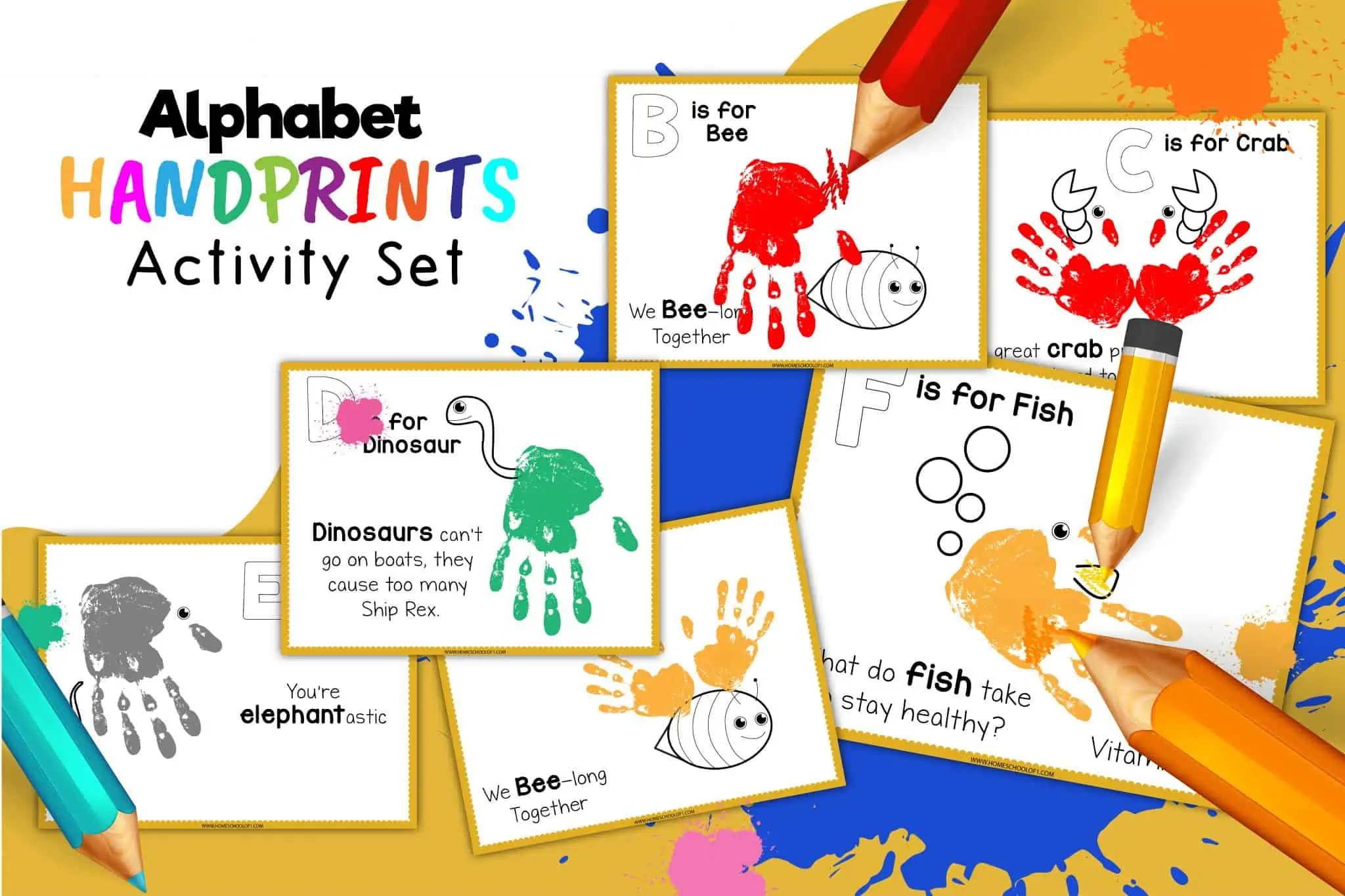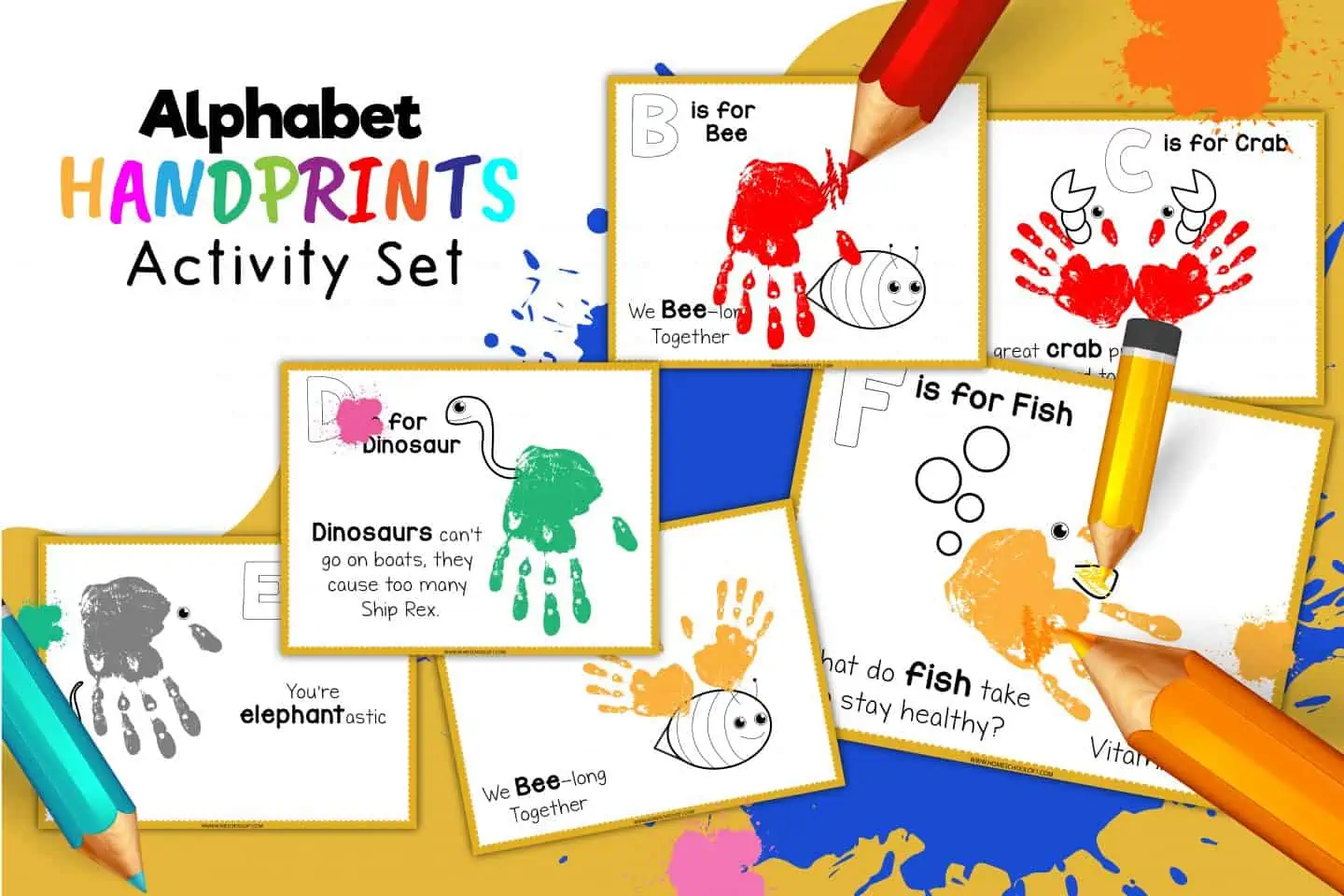 If you want to grab all of the letters of the alphabet in one place, you can purchase them here for a small fee. Or for a massively discounted price grab these handprint alphabet printables along with our new alphabet coloring pages in our 52-page bundle.
I think you will also love our fall alphabet activities there are 26 pages to download for free.
Alphabet Coloring Pages
I think you will also enjoy our Christmas alphabet worksheets there are 26 pages to download for free.
Last Updated on 5 June 2023 by homeschoolof1