10 Easy Ways To Earn Money For Christmas
Yes, it is coming up to be the most expensive time of the year. So let's look at how to earn money for Christmas.
There is still enough time to make that extra couple of hundred pounds that makes all the difference.
Have a clear-out and sell your unwanted goods for a profit on eBay, or in Facebook selling groups. Or why not have a car boot sale where you don't have Paypal fees!!
If you are looking for other ways to make money for Christmas. Check out my ultimate Christmas planning post with lots of budgeting tips for the festive season.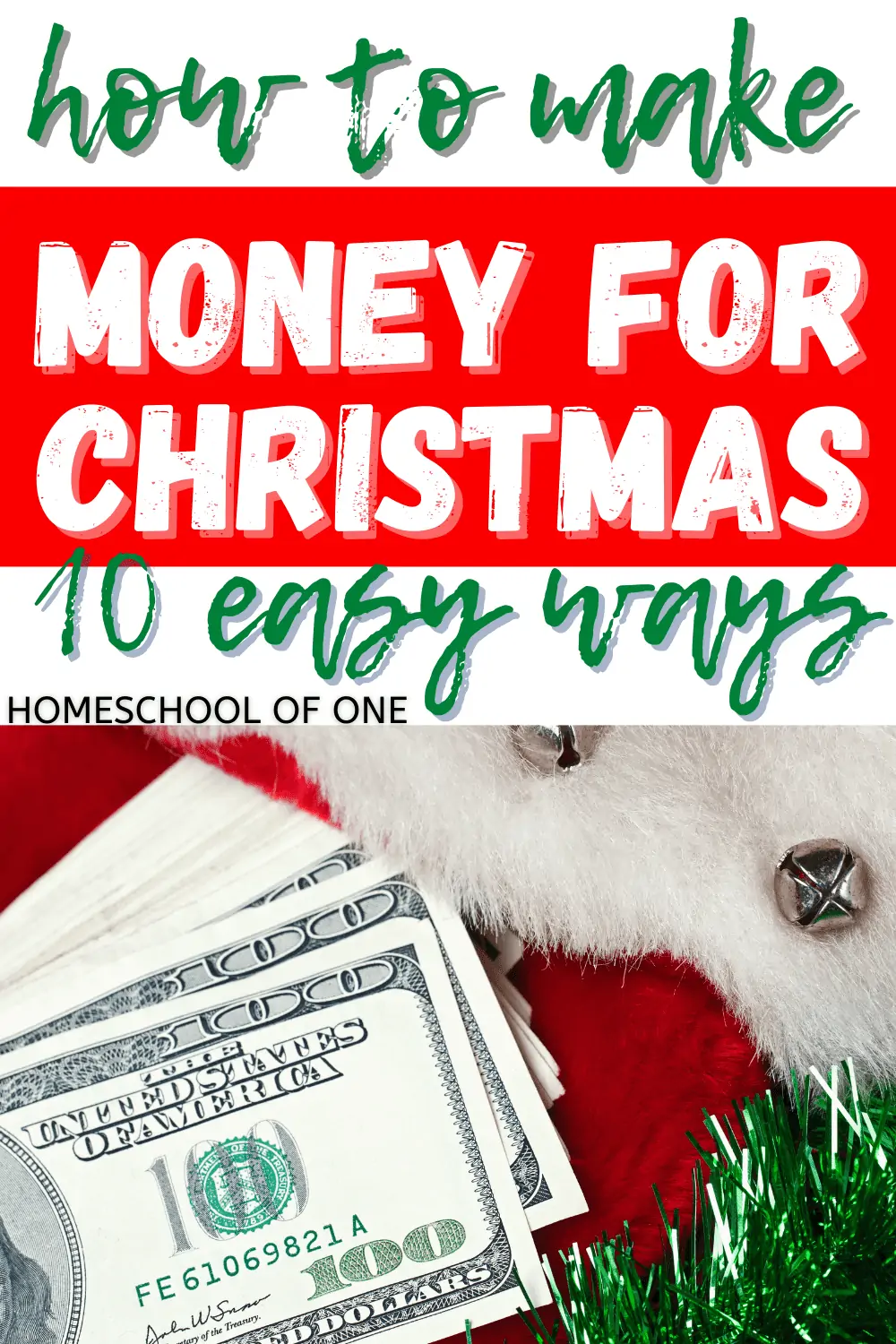 **There may be affiliate links in this post. You can read my full disclosure at the bottom of the page.**
How to Make Some Money For Christmas
Christmas will be here before we know it, and now is the time to earn money for Christmas. I have added 10 of our favorite ways to save/earn money this year.
Top Cashback
Top Cashback – this is my absolute favorite way to make money. I have been using TopCashback now for over 5 years. I do 90% of my shopping online, and by going through their website first.
There is absolutely no catch and you get the money either in vouchers for your favorite store, OR direct to your bank account.
I actually make more money than I do with Rakuten listed below, but it is worth getting both as sometimes Rakuten pays better. Follow my link and you will get $10 for free (if you make a qualifying purchase.)
Check out my Topcashback review to see how I have made thousands using it.
Rakuten
Rakuten – again similar to TopCashback, earn money while you spend!! Follow my link and make a qualifying purchase and you will get an extra $40 for free!
Outschool
Outschool become a teacher on Outschool! It is super easy to sign up and there are classes on everything. So if you have a passion for Star Wars or drawing, I am sure you could set up a teacher's account and earn an average of $40 per hour!
Ibotta
Ibotta is another cash-back company, but this one is slightly different. This is for grocery shopping! So you go shopping at Walmart (or Target, or anywhere!) and you upload your receipt. It is that easy!
You won't earn a lot of money, however, if you are buying the products anyway, it's a win-win.
If you check the app before you go and buy the brand that gets more cashback you will of course make more. So if you are buying cheese for example there might be a big cashback offer on Kraft, so purchase that rather than your normal brand.
If you click on my link after you have submitted your first receipt you will get $10 for nothing!
Etsy
Are you creative? Have you made lots of handmade items that are just sitting in your craft basket? If so get selling them on Etsy now. Or why not start now, and make some beautiful handmade Christmas decorations or even some wonderful printables?
Delivery Driver
Become a delivery driver with DoorDash or Uber Eats and set up your own working hours.
Oh My Dosh
Oh My Dosh – This is a no-brainer. Join Oh My Dosh and make money. It really is as simple as that. There is not loads of money to make, and it can take time. However, it all adds up and if it is a case of it being an extra Christmas present or two, it is definitely worth it.
Sell Unwanted Goods
Sell unwanted goods on the Facebook marketplace or eBay for some extra cash this holiday.
Matched Betting
Matched Betting – this is something I have not done for a long time. Mainly as I now live in America, but if you are in the UK I recommend checking it out.
However, there is lots of money to be made. As it is football season there will be plenty of offers around, so a perfect time to start.
Online Surveys
Online surveys are another easy way to make money for Christmas. Whether it be in cash or voucher form.
These are so easy to do you can do them while watching your favorite Christmas movie! I have not used these though so I can't vouch for them, please make sure you check them out first.
Last Updated on 23 May 2023 by homeschoolof1