Igloo Mania Game Make Sure You Don't Break the Ice
We love board games and when we came across Igloo Mania (Don't Break the Ice) we were delighted.
The igloo mania game couldn't have arrived at a better time either with it being a school holiday.
My son is a very social and active child and loves nothing more than playing with anyone and everyone. Today was a mummy and son day so it was perfect.
If you are looking for other board games for 8 year olds check out over 20 of the best.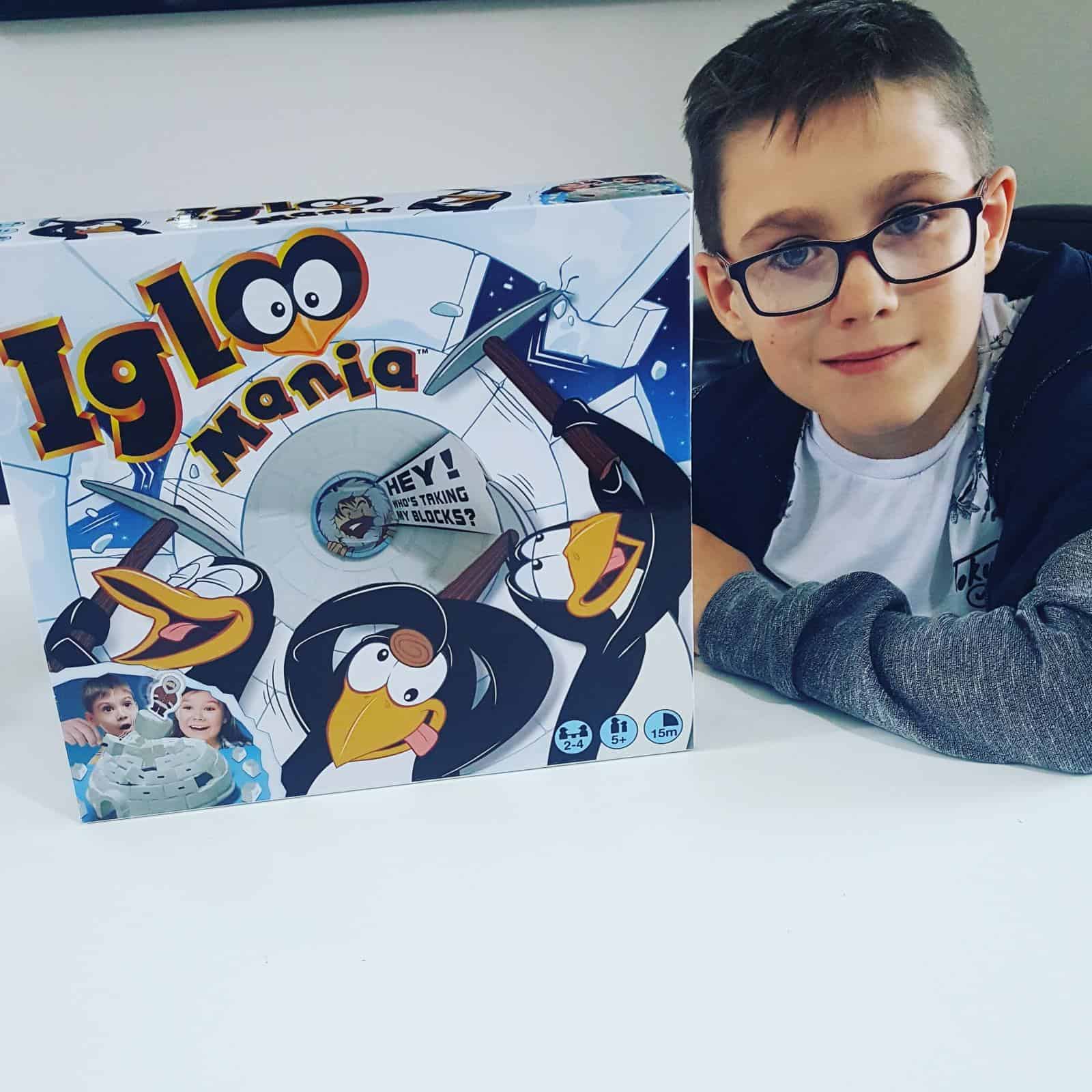 **There may be affiliate links in this post. You can read my full disclosure at the bottom of the page.**
What's In The Igloo Mania Box?
So we ripped open the box to find lots of white blocks and a sticker sheet!
This took quite a lot of time putting the stickers on the correct blocks but was not a problem we did it together.
I am unsure what the purpose of this is as there is a number on the inside of the blocks. But I am sure it makes it easier for younger kids.
My son is nearly 8 so he didn't need it, but we did it anyway.
Check out Don't Break the Ice today.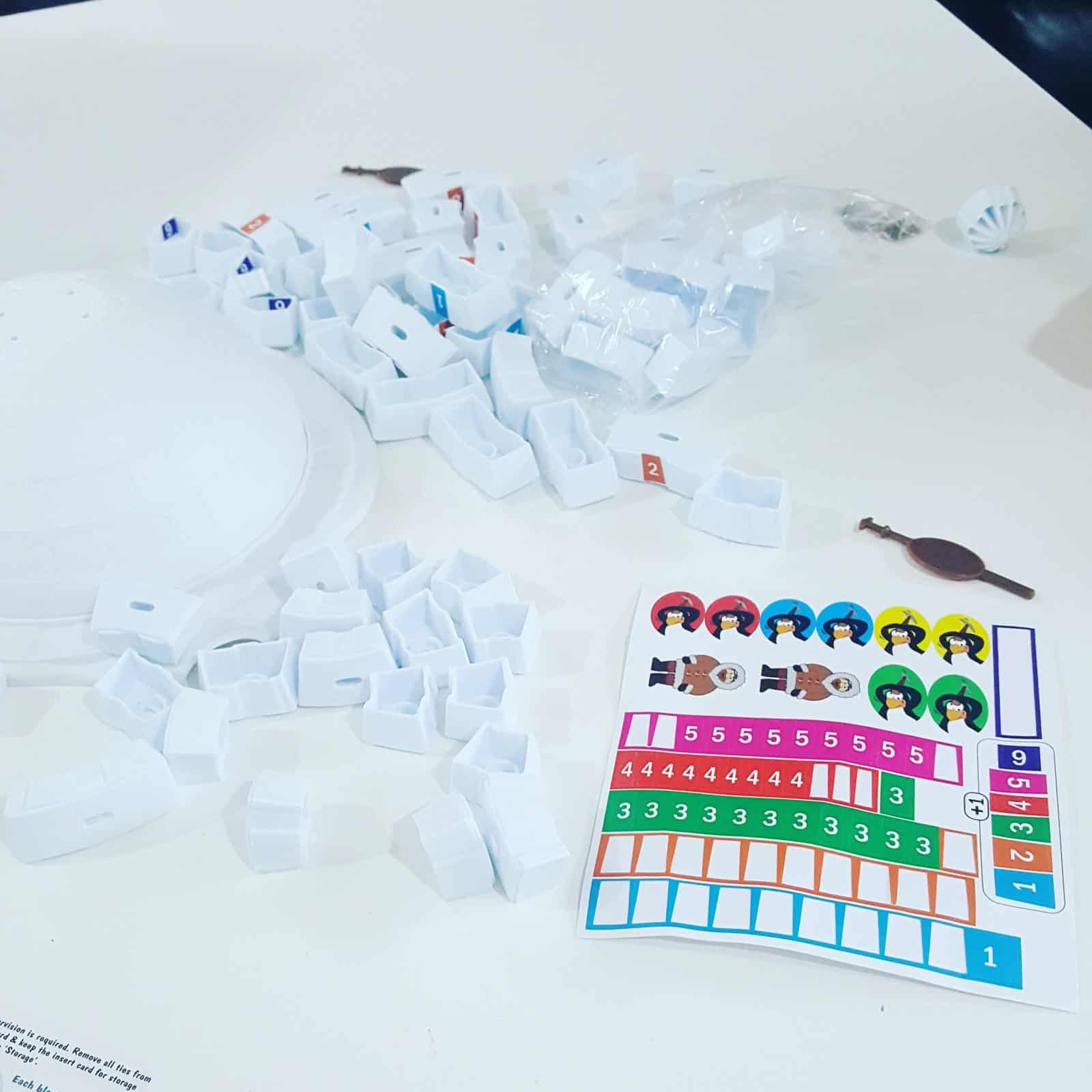 Once all the blocks had the correct numbers on we had to build the igloo.
Luckily they have put in a support dome to construct it around which you then gently take off. It is very impressive.
Don't Break the Ice Game
The aim of Igloo Mania is to get Parka Pete to remain in place, the game is over as soon as he is knocked down and the loser is the person with the most ice blocks (normally the one who knocks Parka Pete down!).
There are penguins with ice picks that are used to gently remove each ice block and you take it in turns to take one block out. Hoping no more fall outside of the dome, because if they do they are added to your pile.
If you love penguins you are going to love our free penguin handprint template.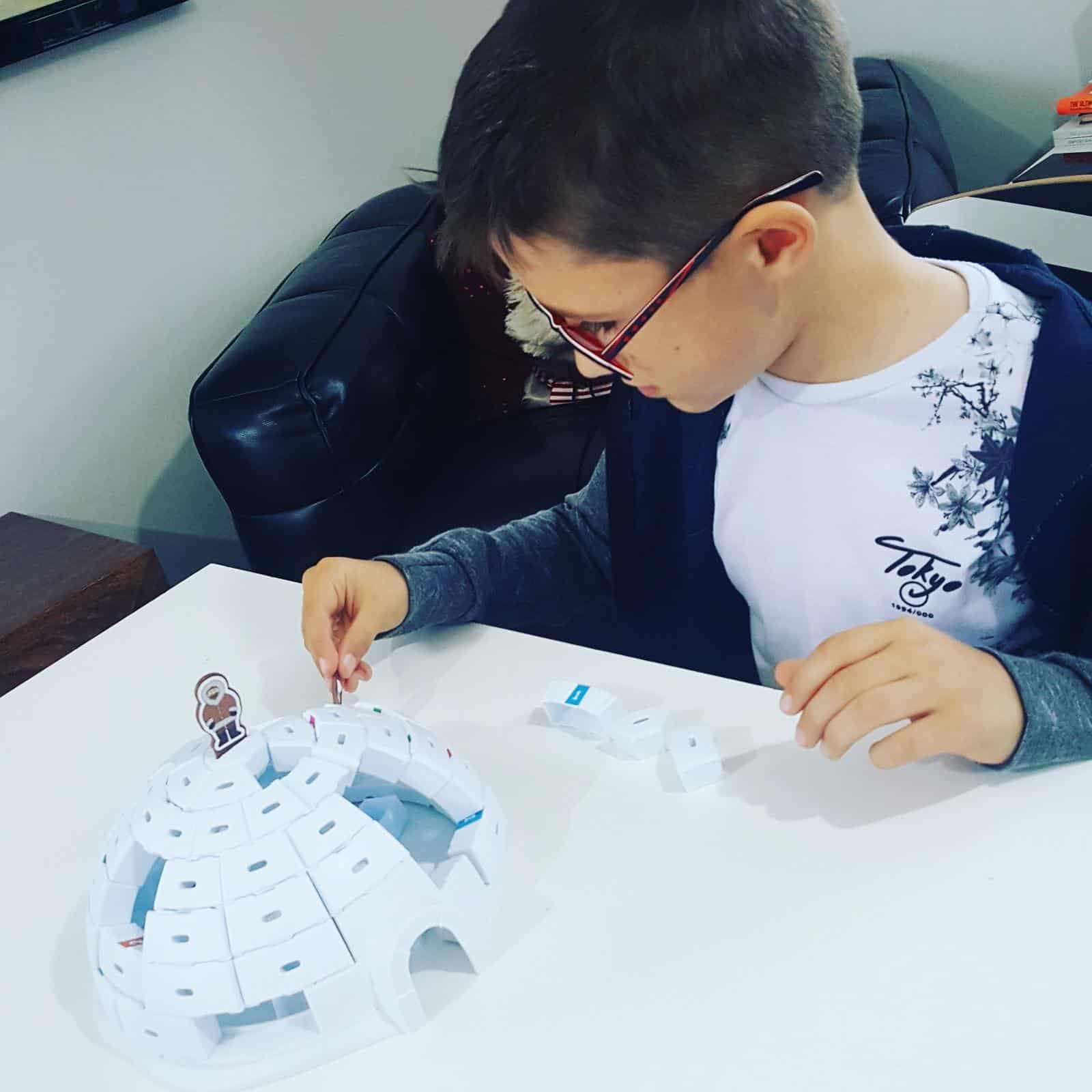 We played this a couple of times and it is a really fun game, once the initial installation has taken place it probably is about a 15 minutes game, so not too long for active minds!! This is now on my sons Christmas List so was certainly a hit!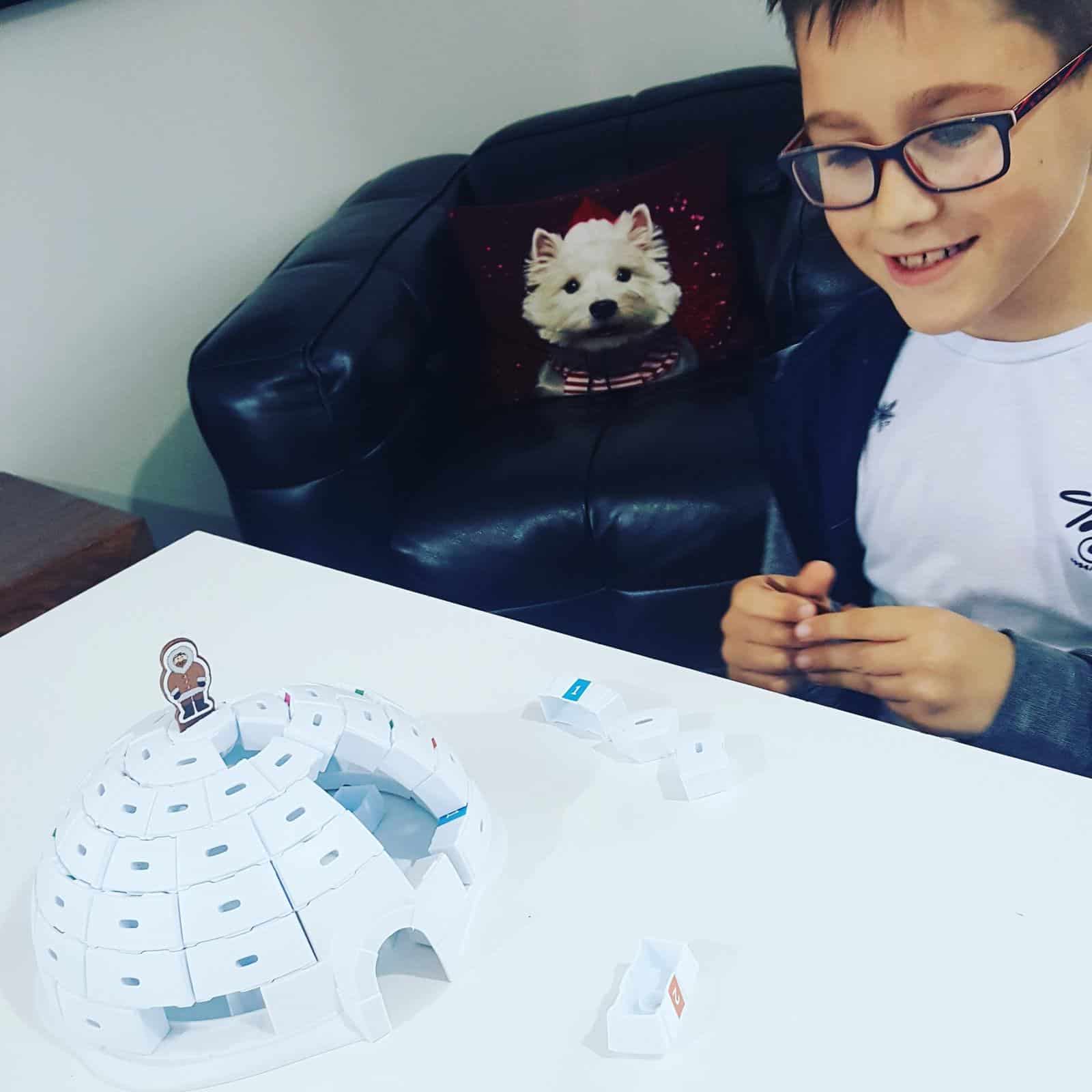 Even though he did lose!!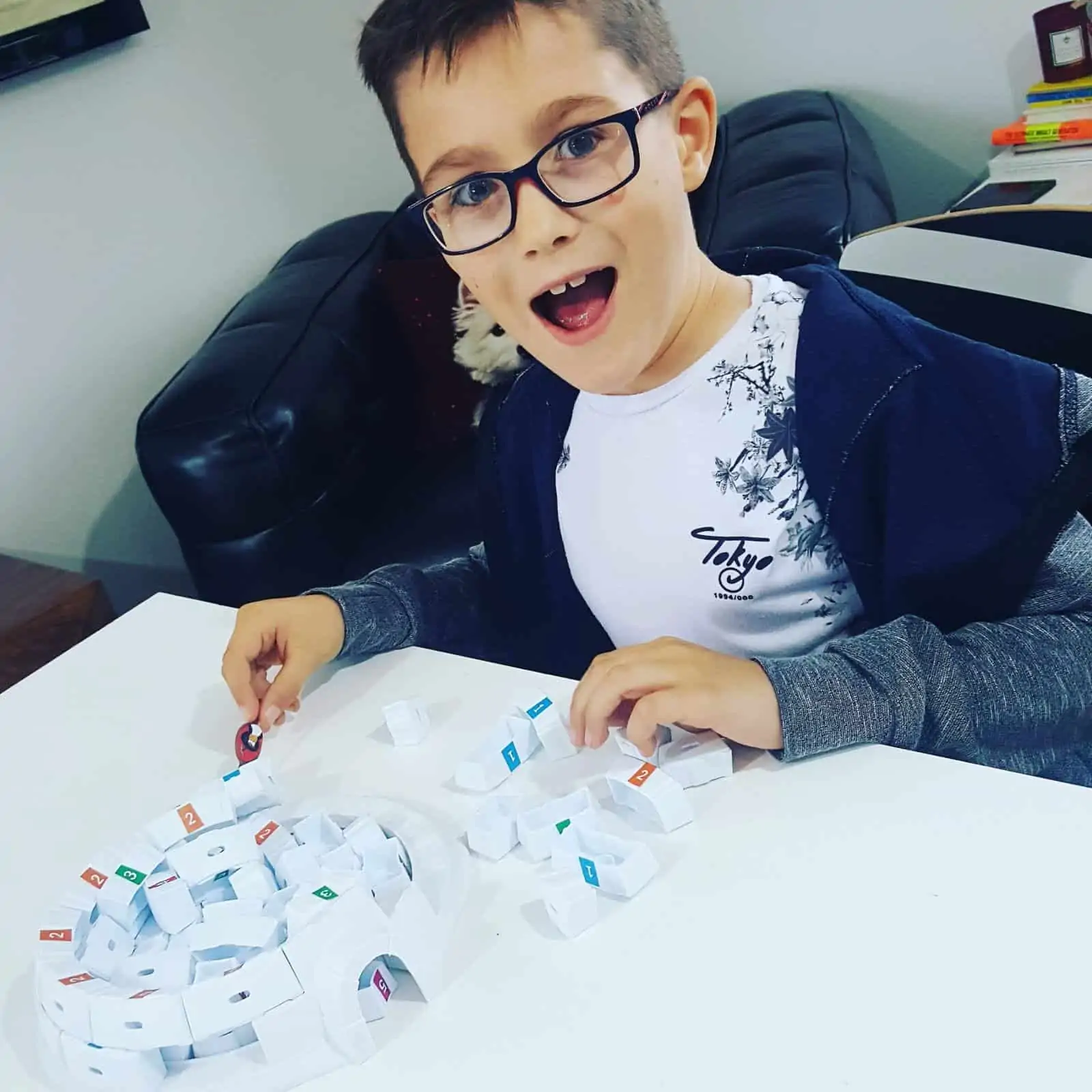 Igloo Mania is actually only called this in the UK, in America, the same game is called Don't Break the Ice.
Get your copy of Don't Break the Ice (Igloo Mania) here.
If you are looking for other fun games we also love these:
Last Updated on 11 April 2023 by homeschoolof1