Glow in the Dark Clothes – Illuminated Apparel T-Shirt Review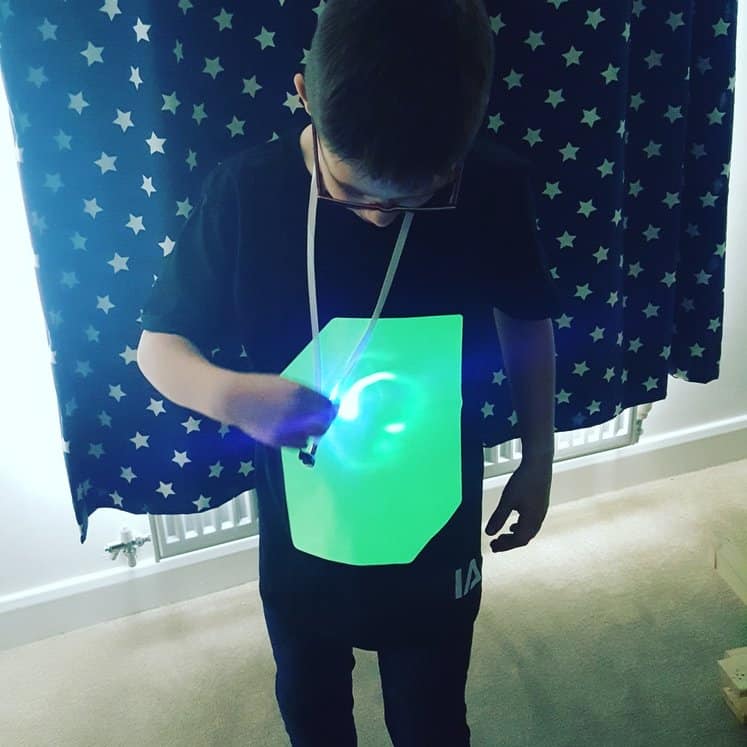 So who doesn't love glow in the dark clothes? Illuminated Apparel has you covered.
Well I know we certainly do. Previously Freddie has only owned glow-in-the-dark pajamas until we came across this. I first heard about Illuminated Apparel at the beginning of the year when they featured on the Dragons Den. Deborah Meaden came up with all of the funds to produce their glow-in-the-dark clothes.
** We were kindly sent these illuminated t-shirts from Illuminated Apparel for free in return for an honest review. There may be affiliate links included**
Illuminated Apparel makes interactive glow in the dark clothes for both adults and children. Each t-shirt comes with a UV keyring that has a necktie so can be carried around with you so you can change the image on the top. We were sent a black t-shirt which has a super green glow.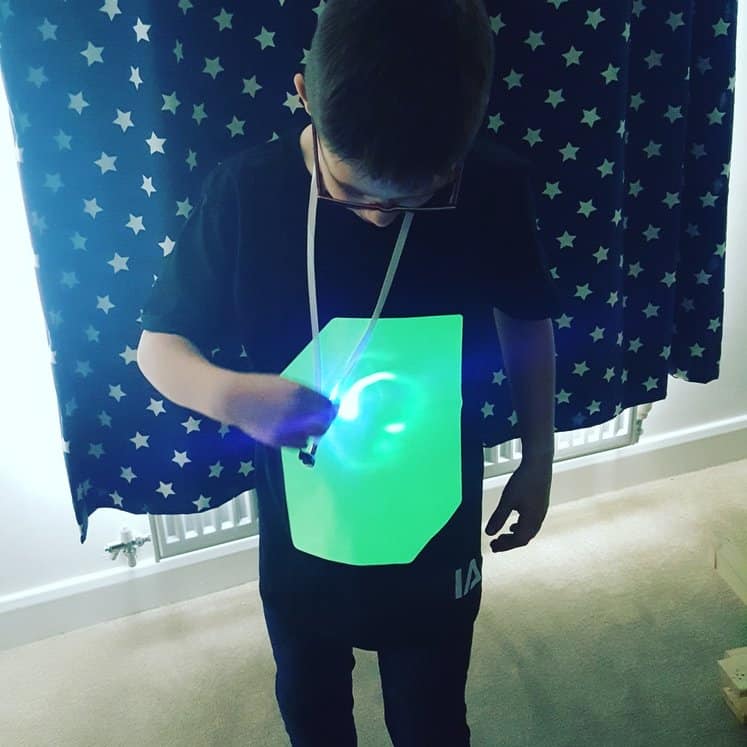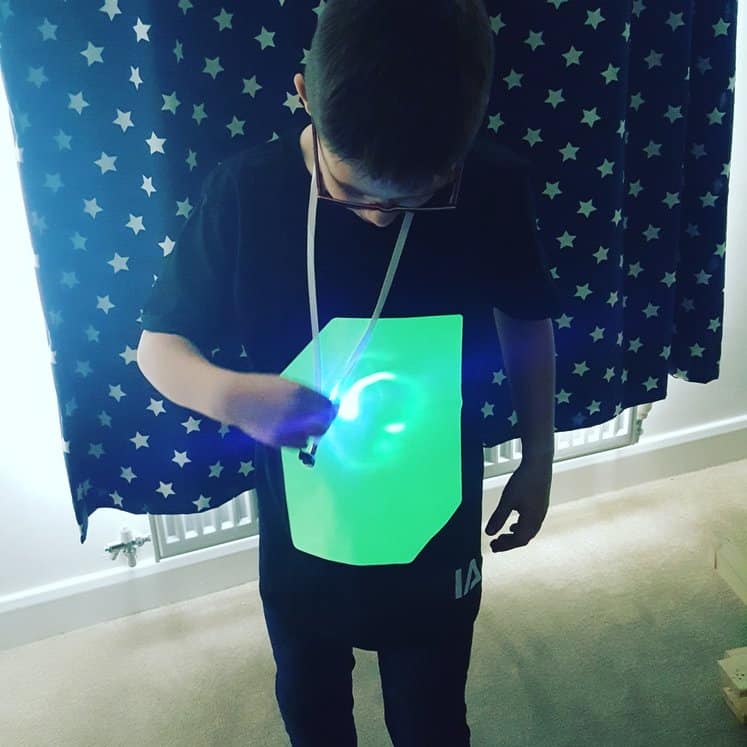 I am going to apologize in advance for the photos but I have tried to capture this as best as I can. But it is super bright and Freddie loved it. The t-shirt is a really nice thick fabric and the area that can be drawn on is very large which is great for children.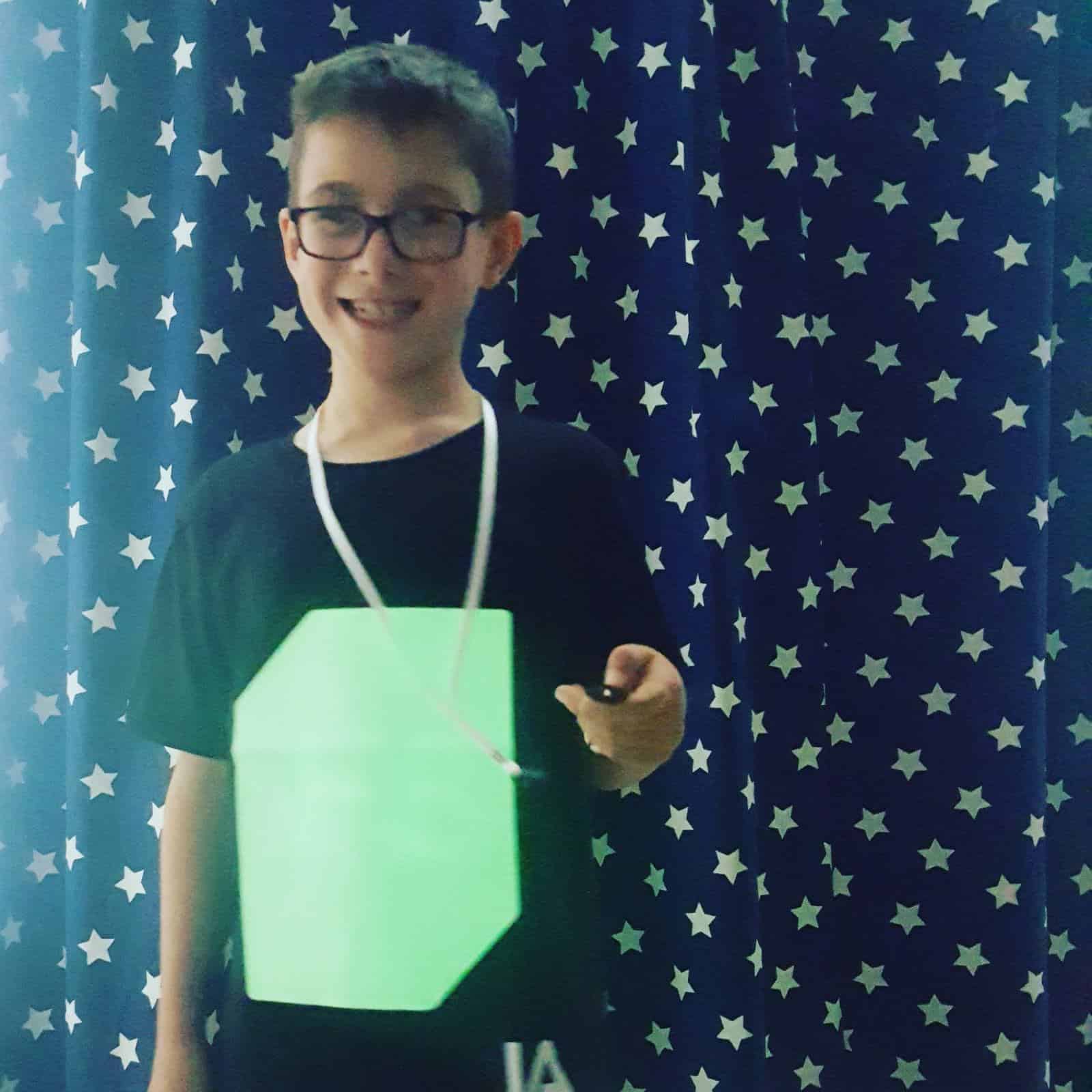 You don't need to have the keyring you can also use a mobile phone torchlight or a laser pen. You can absolutely draw or write whatever you like. Now again I feel the need to apologize as Freddie is only 7 and of course his favorite word is poo! Look how fantastic this is!!!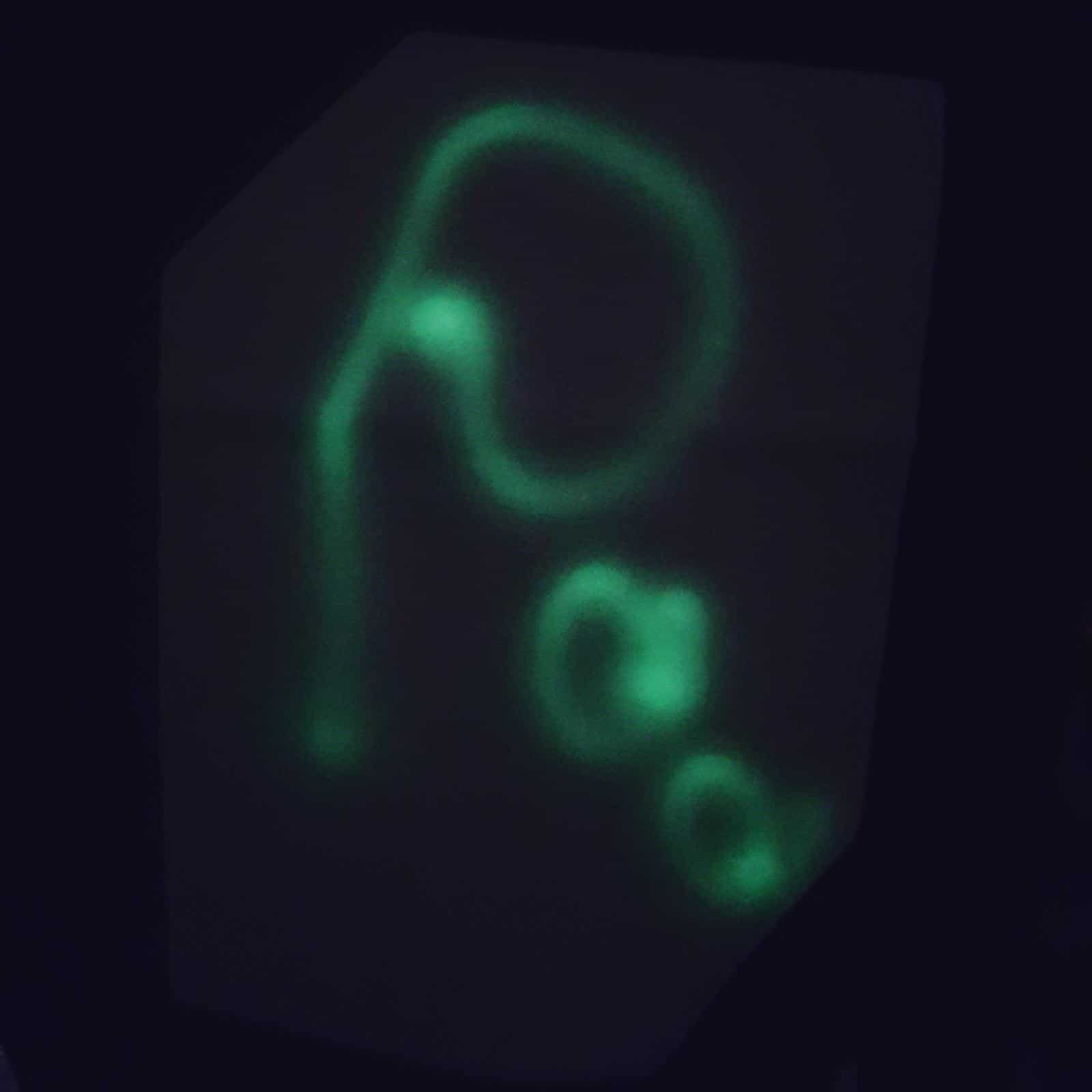 But look what else he did! Don't you just love it! You can write all sorts and draw what you want as in a couple of minutes time it will have vanished for you to create your next masterpiece!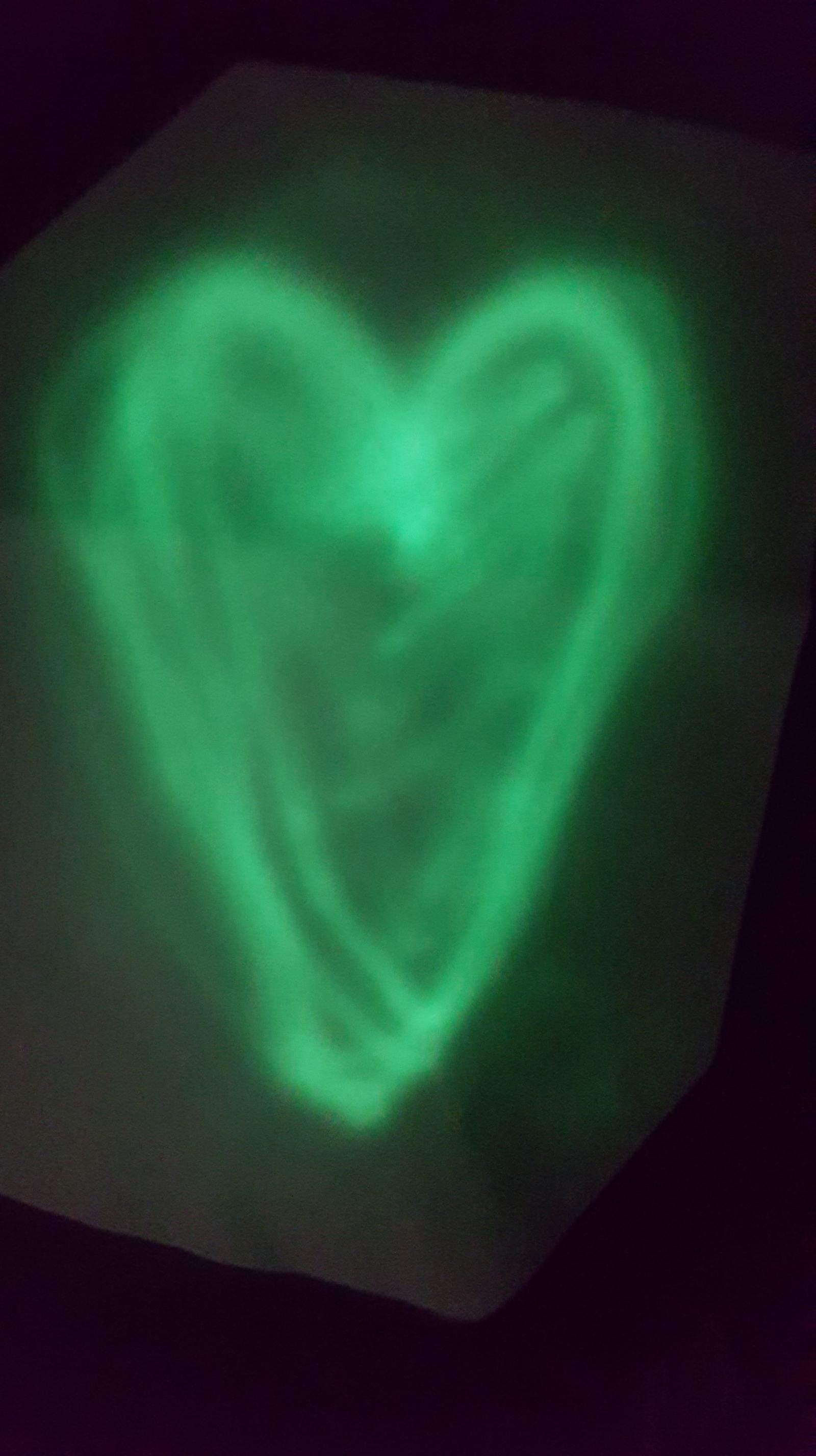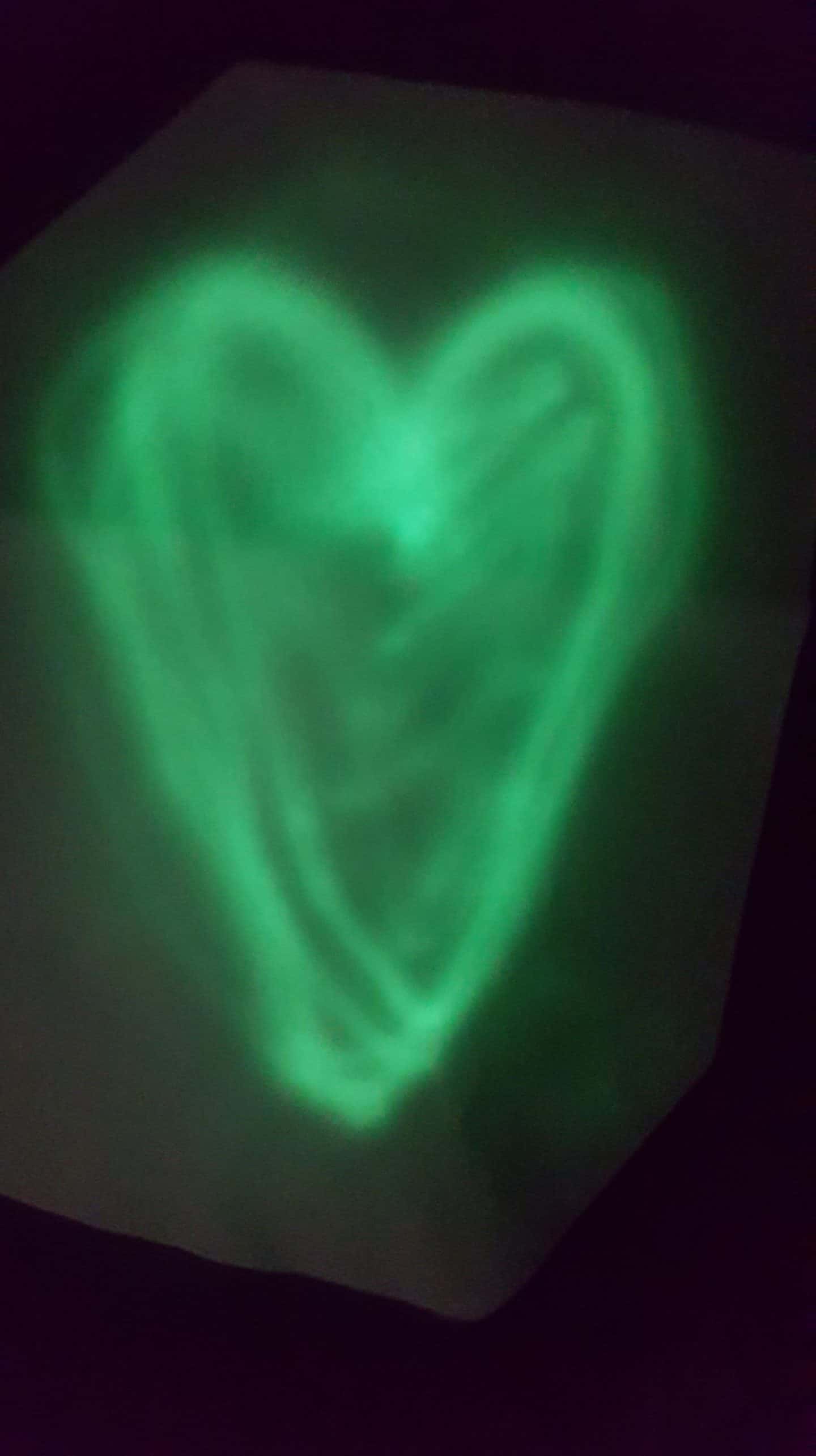 This Illuminated Apparel t-shirt was great for Freddie. Especially now it is dark early at night he can wear it and amaze all of his friends. This would also be great for adults at festivals.
Freddie and I highly recommend this t-shirt. This would make a great Christmas gift.
The interactive glow t-shirt for kids only costs £15 and I think at that price it is well worth it. There are a couple of colors you could choose from a black with green writing like ours. Two blue options one with green writing and one with a peachy color.
Where to buy Illuminated Apparel?
Well, Amazon of course! They do sell everything! They have new products out now including cool hats, so I have included them here.