Why We Love Online Classes From Allschool
Live online homeschool classes are extremely important to our homeschool, and now Allschool has been introduced to us, and they are even better!
Don't worry if you have not heard of Allschool before, they are fairly new to the American market. (I'm sure they won't mind me saying but they are very similar to Outschool).
We have taken a number of classes on Allschool, and I am going to share with you our experiences.
We tend to use online classes for extracurricular and homeschool electives rather than core curriculum. However, that is because my son is now 12.
If Allschool had been launched when he was younger we would have used these classes as curriculum too.
The reason we take online classes is two fold: For my son to socialize and to learn new topics.
I could be the best homeschool mom in the world (Freddie says I am, so I must be!) but I still couldn't teach every subject as well as the experts.
That is even more true now we are in middle school.
If you are looking for even more homeschool curriculum reviews check out all of the others we have reviewed over the years.
Carry on reading to see what lessons we have taken on Allschool and what our honest review is.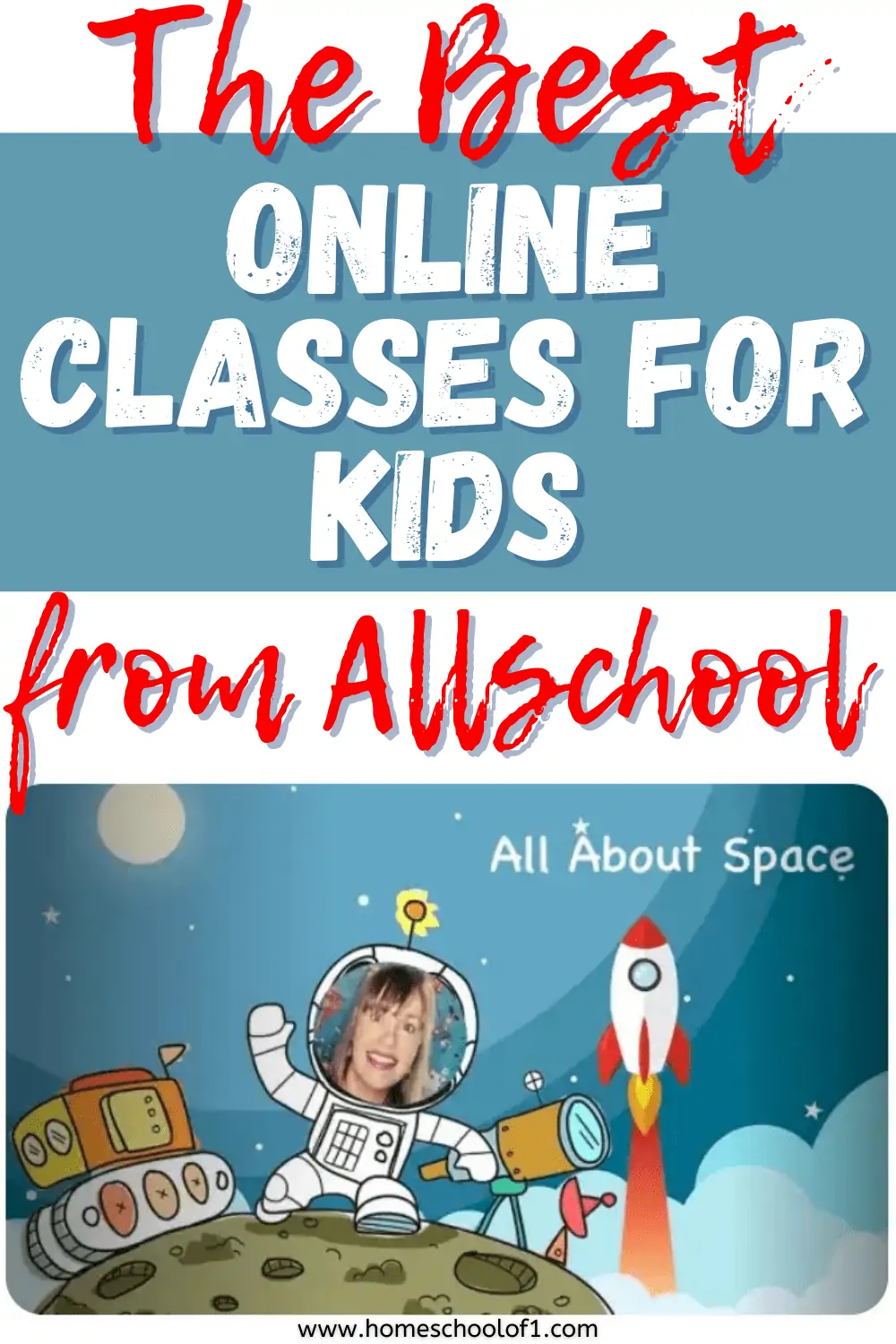 **Disclosure: I was compensated for my time to write this post. As always, all thoughts and opinions are my own. I only share resources that I would use with my own family and those that I believe other homeschool families will enjoy. There may be affiliate links in this post.**
Allschool Classes
The variety of live online homeschool classes for elementary-aged children is great. There are currently the following subjects being offered, but this is being updated regularly.
Below is just a small sample of online classes for 12-year-olds.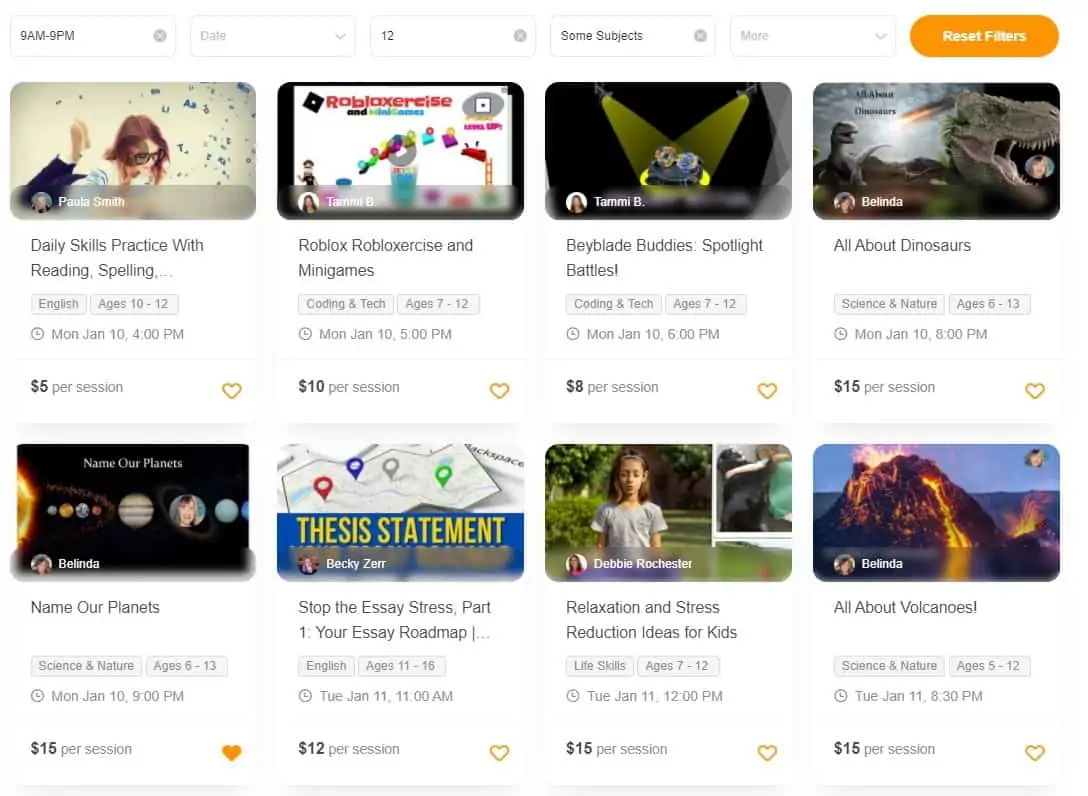 Teacher Belinda – All About Space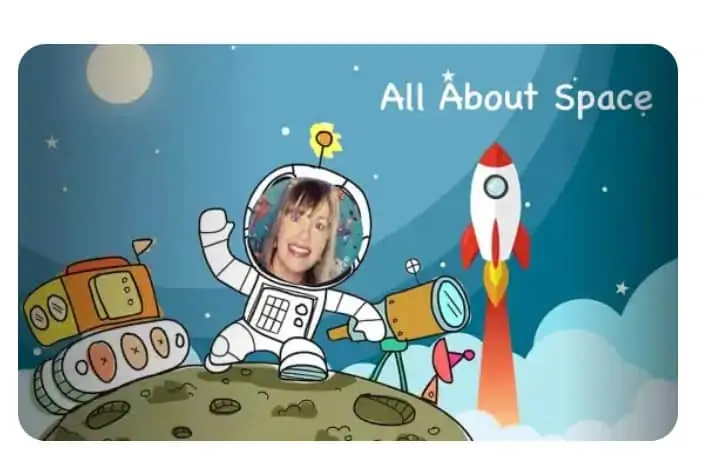 I want to give a special shoutout to teacher Belinda who taught Freddie all about space (he got a telescope for Christmas so this was a perfect class for him.) Ms. Belinda is from the US and has a Bachelor's Degree in Computer Science.
She is such a wonderful teacher, she is super bubbly and really awesome! She kept giving Freddie stars as can be seen below! Even at 12 years old it is nice to get rewarded when you get a question correct!
She went through a number of slides with him and talked through them all too while asking really engaging questions.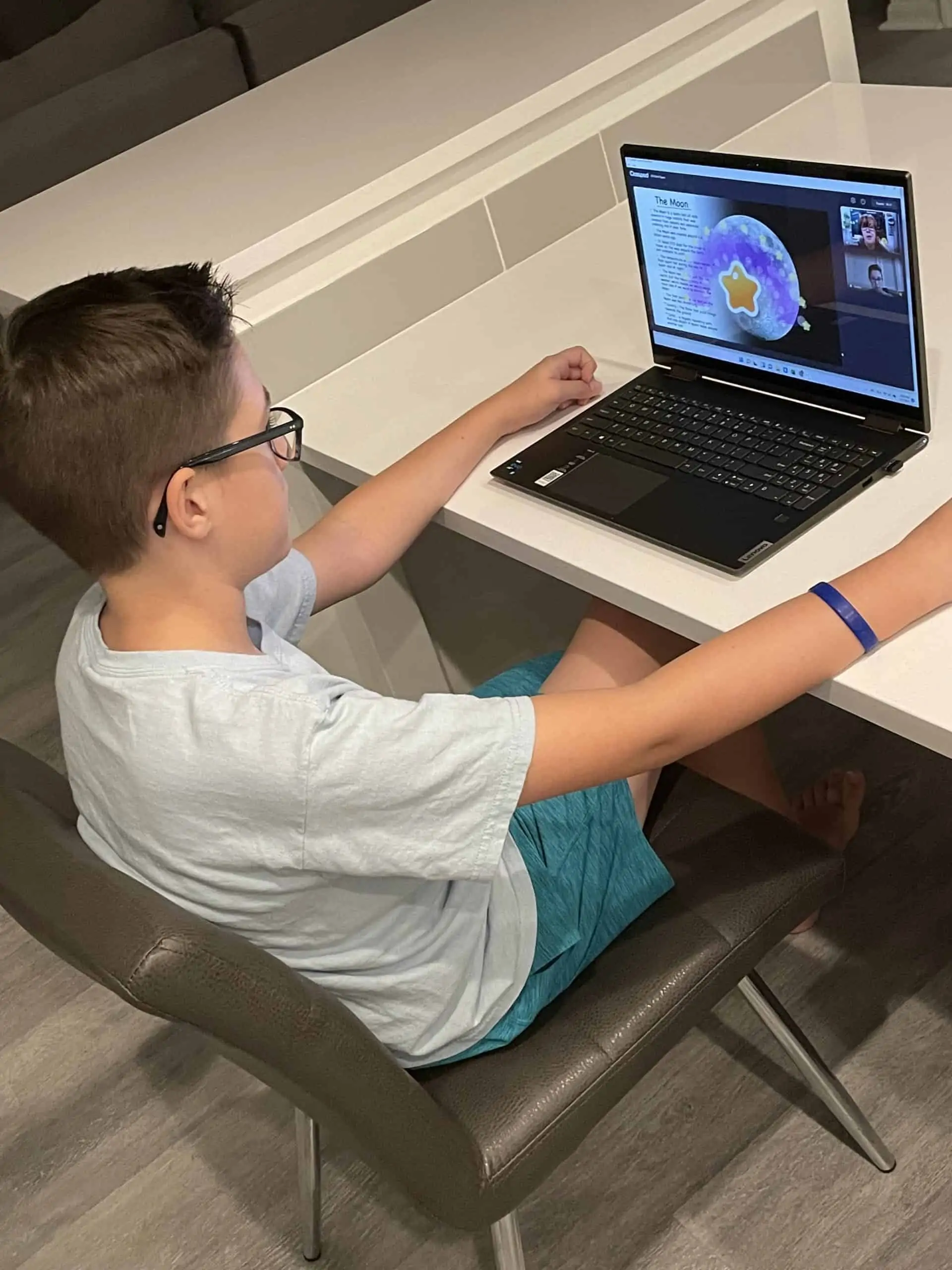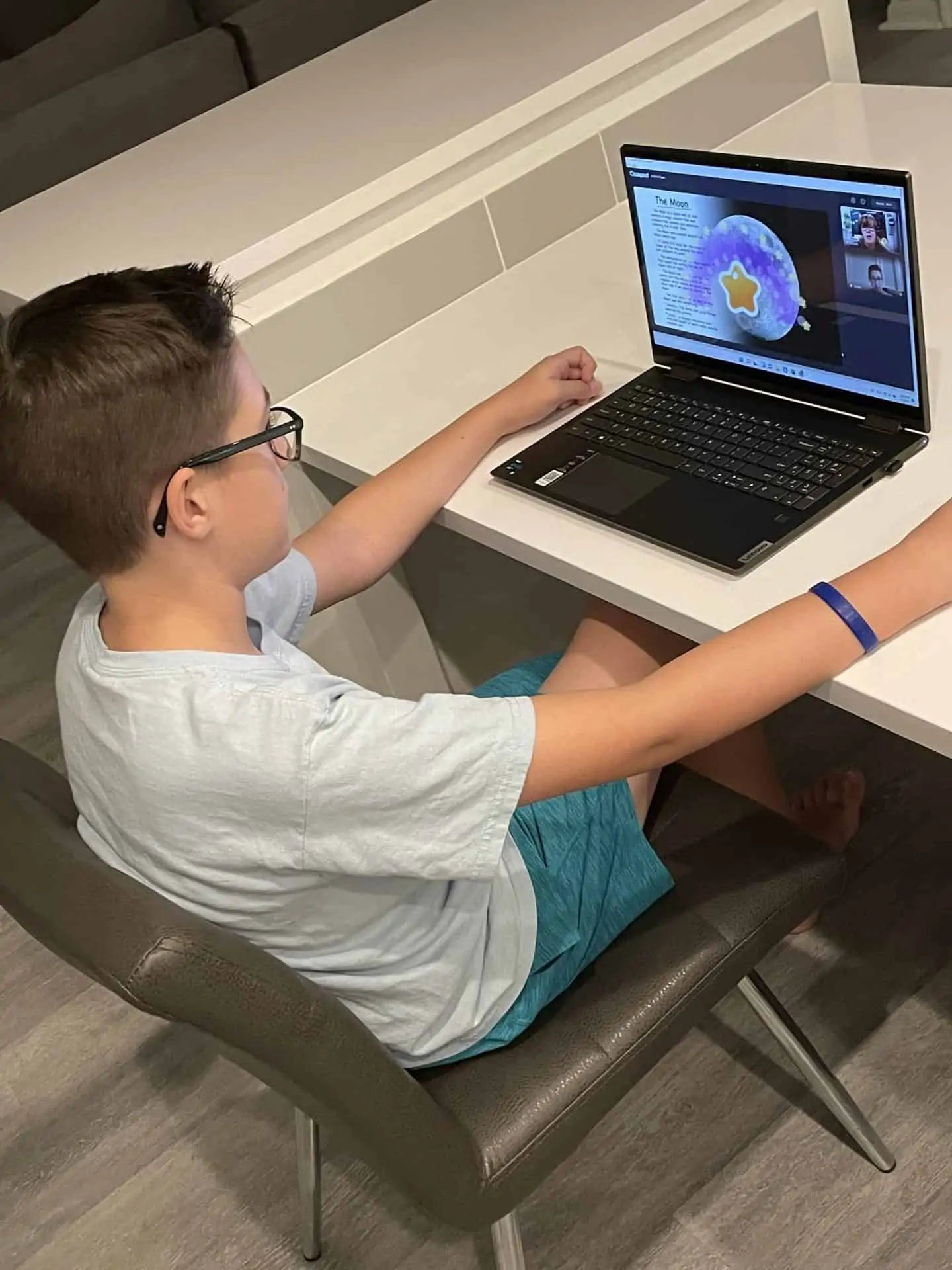 Zookeeper Training Class – Animal Science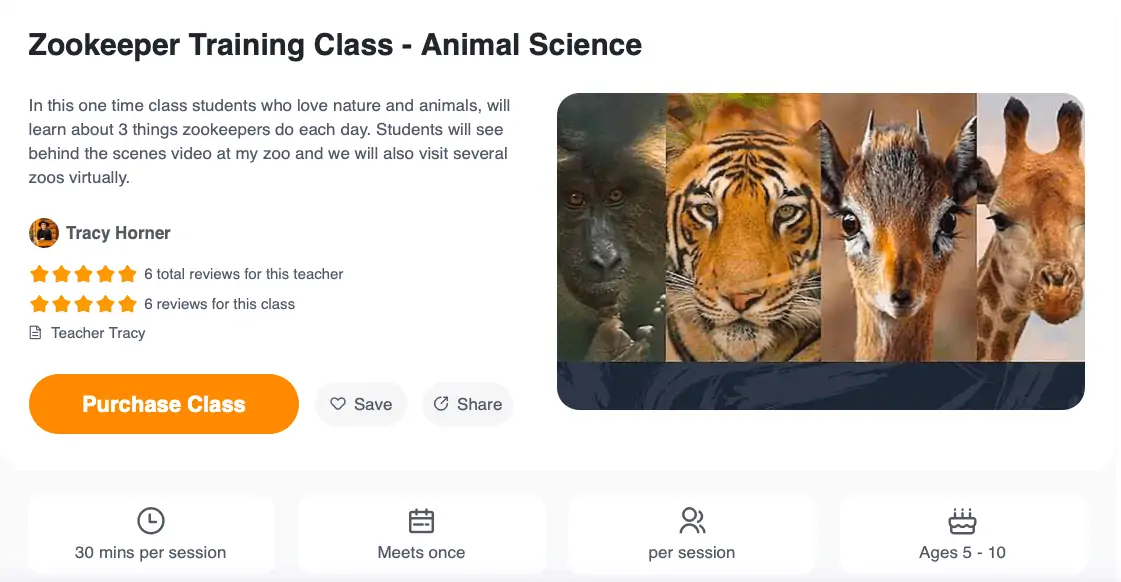 Do your kids love pets and animals? Do they wonder how to feed them and nurse them? If they do, this is the perfect class for them! This one-time lesson gives your child the experience of a zookeeper's typical day.
They will learn about 3 things zookeepers do each day, such as how to feed and communicate with the animals. This is also a highly interactive classroom for kids to share their thoughts with peers and teachers. After this class, you can also find more related lessons such as habitats at Allschool, or even request new class topics on the platform.
Math Classes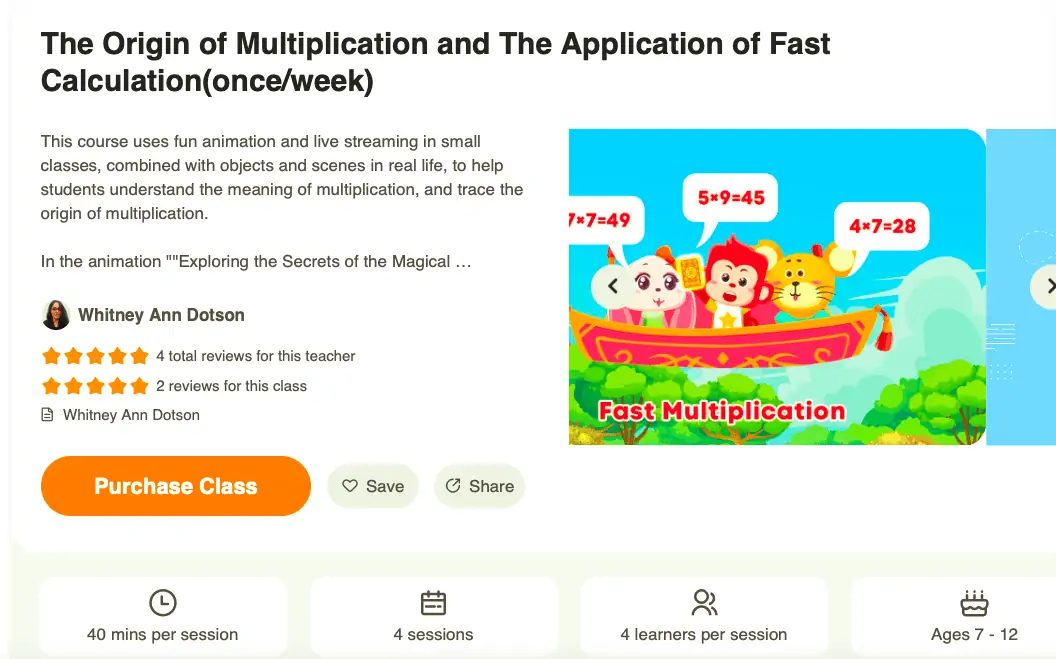 How to make 7-12 years old kids love math and multiplication? In this award-winning series, your clever friend Benny can help you out. During these four online math classes, Benny will take your kids on an adventure to learn multiplication techniques very organically while watching cartoons and completing tasks to practice problem-solving skills through fun activities.
Relaxation and Stress Reduction Ideas for Kids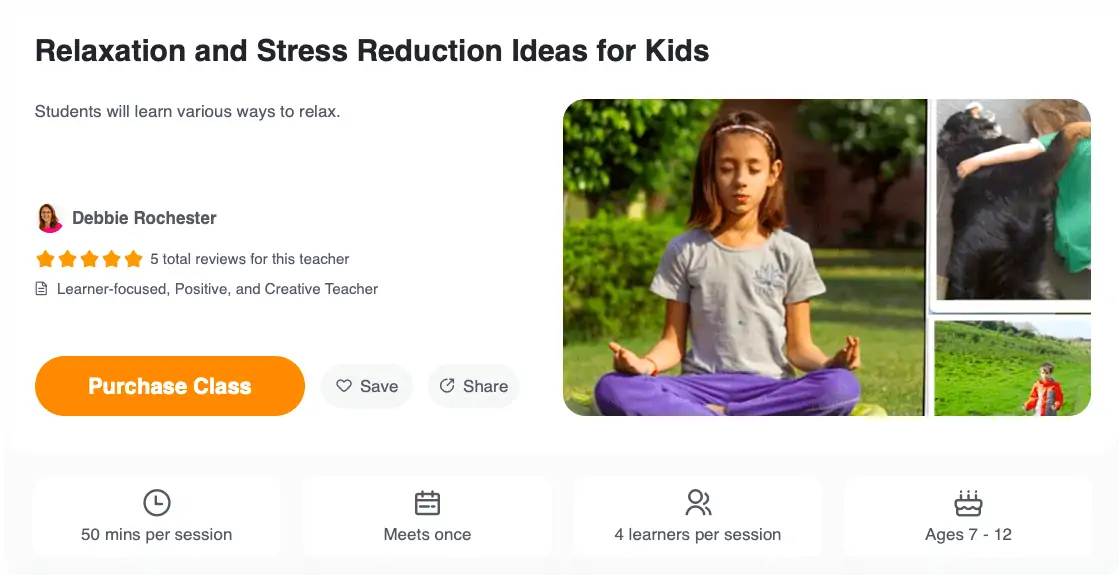 Feeling stressed during the Pandemic? Are your children facing unexpected pressure for staying at home and needing help to comprehend their own emotions? This lesson teaches children various ways to outlet negativities of life, helping kids share their feelings with others and enhancing relaxation techniques.
What do we think of Classpod?
All of the online classes for kids meet on Classpod.
We had not used this before as this was created by Allschool.
It was super easy to download, and what is even better is we had absolutely no glitches at all!
There was absolutely no time delay when speaking either. We have had that before with other online classes and it is a bit annoying.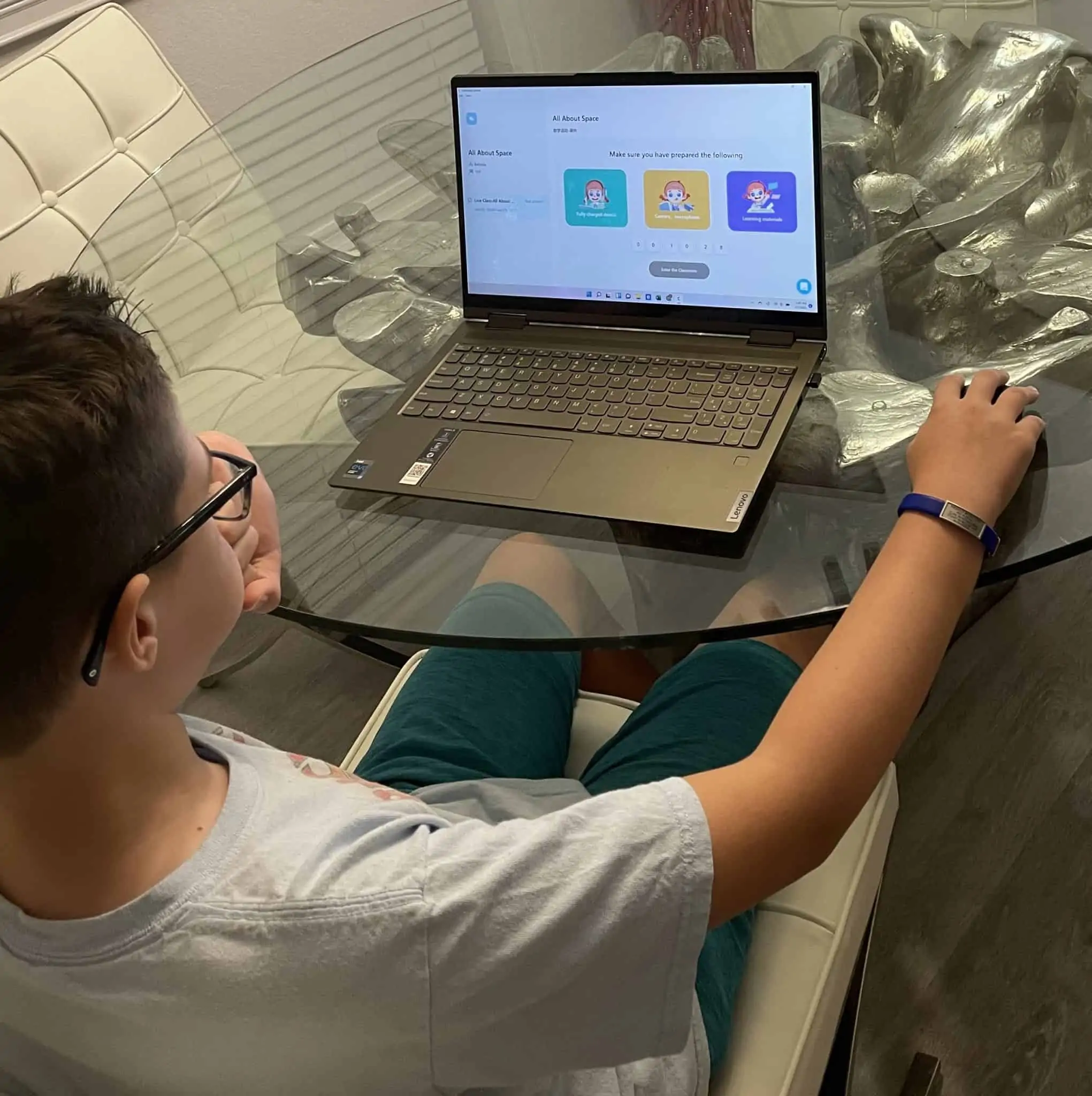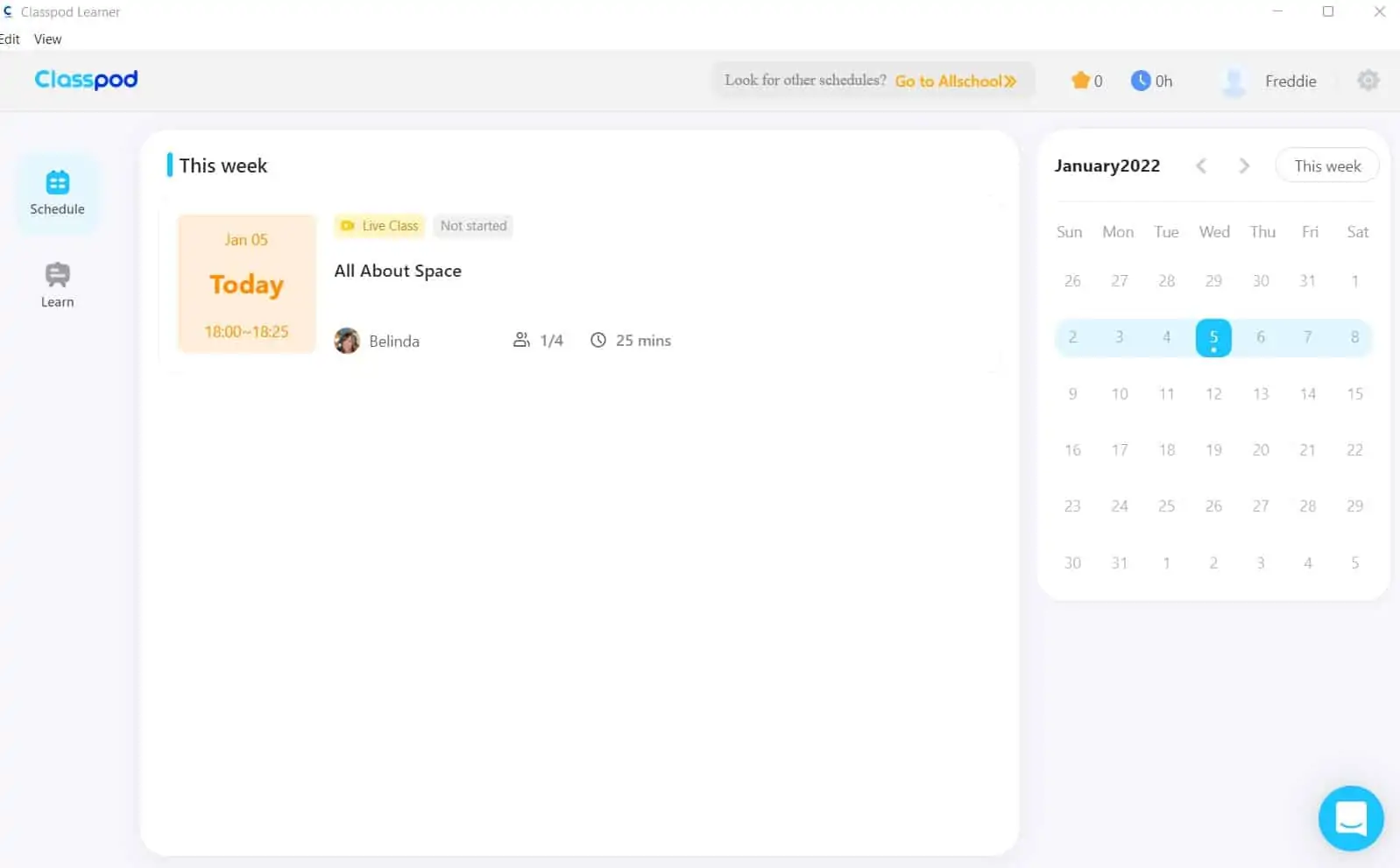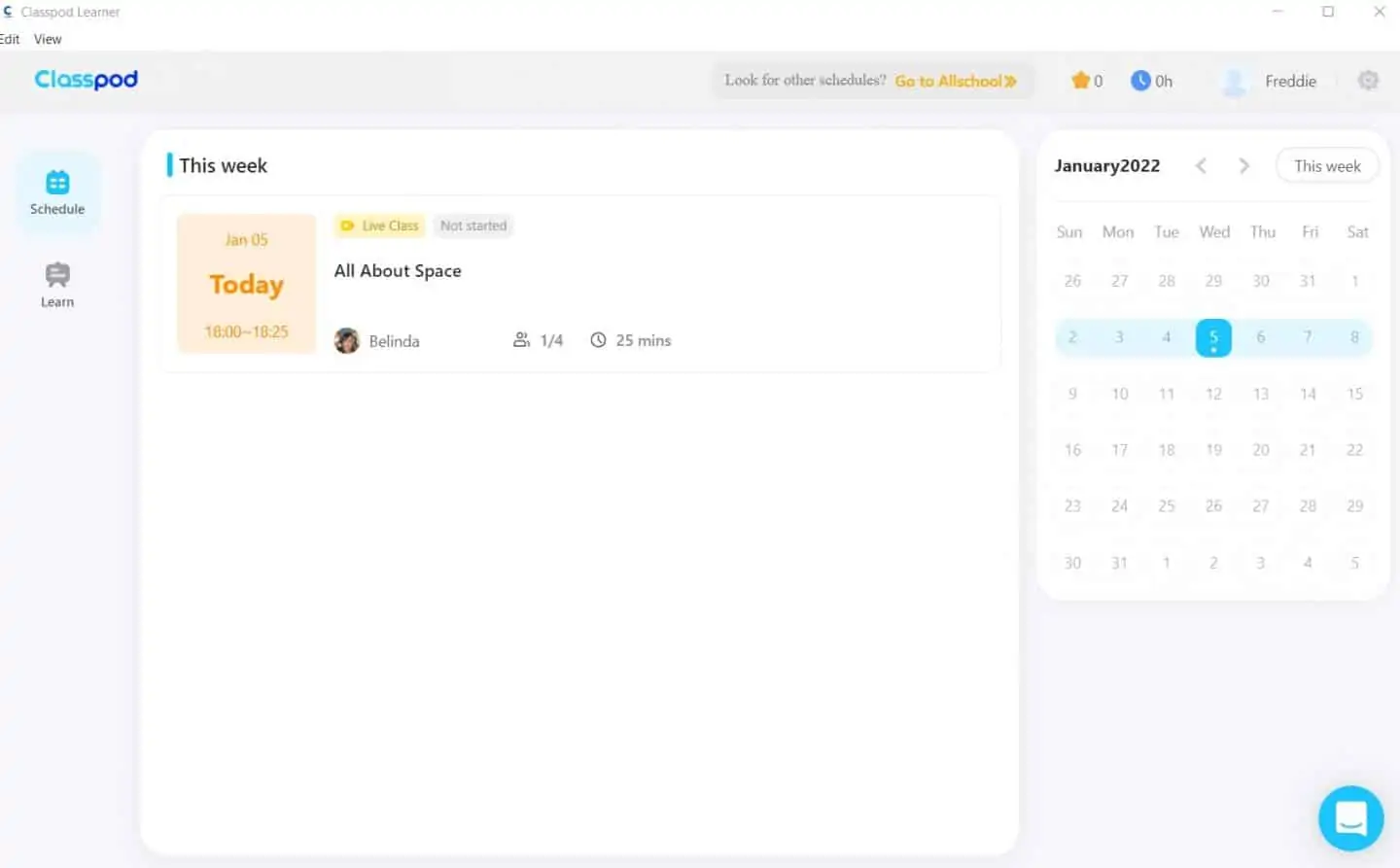 What's more, this software is specifically designed for educational settings. Teachers are able to give incentives to students as encouragement or rewards for positive behaviors. Children always learn more actively for being recognized!
Allschool Review
Allschool has only just launched in the United States and I have to say we are both super impressed.
The first thing I want to say is the customer service is fantastic. On every page, as you can see below you can either request a class or chat. The times I have used the chat function someone responded within about 10 seconds!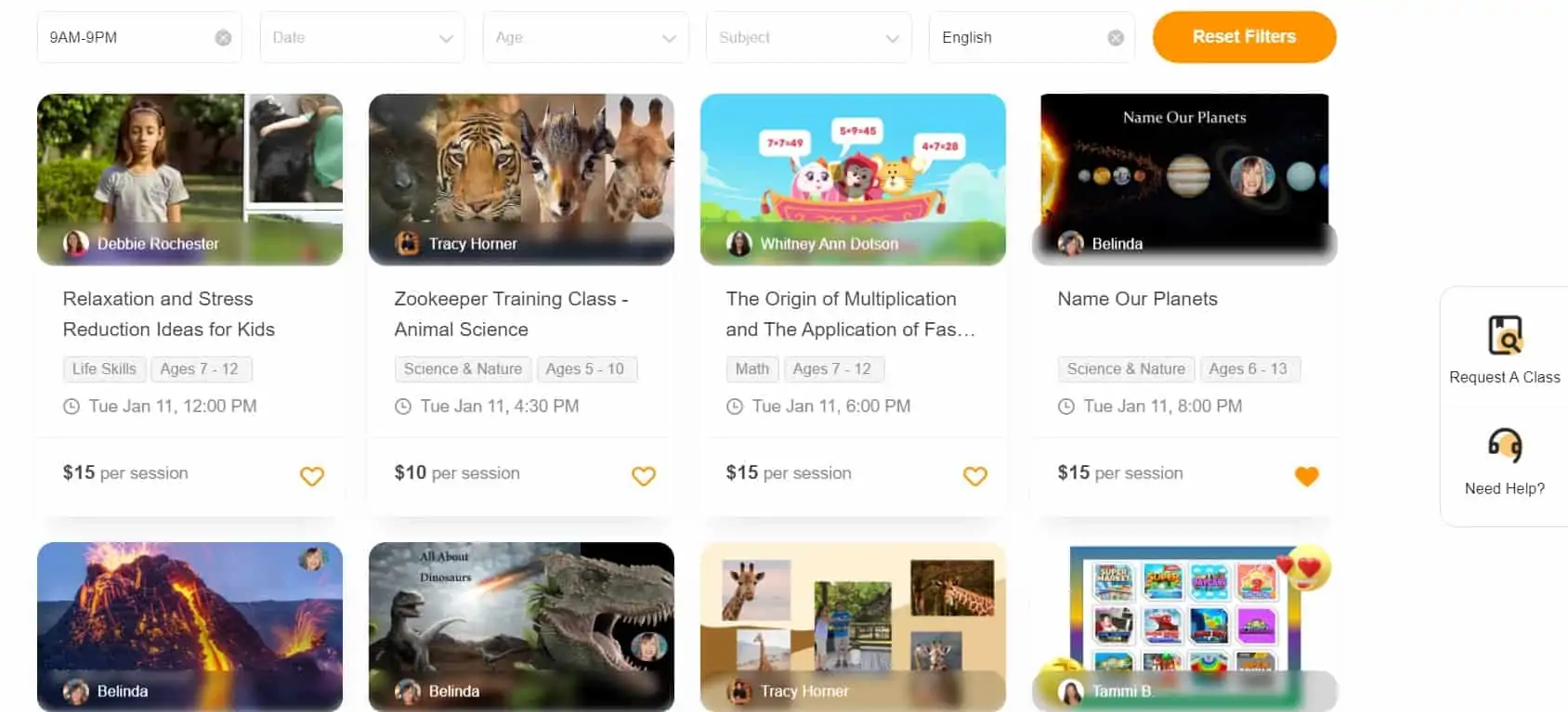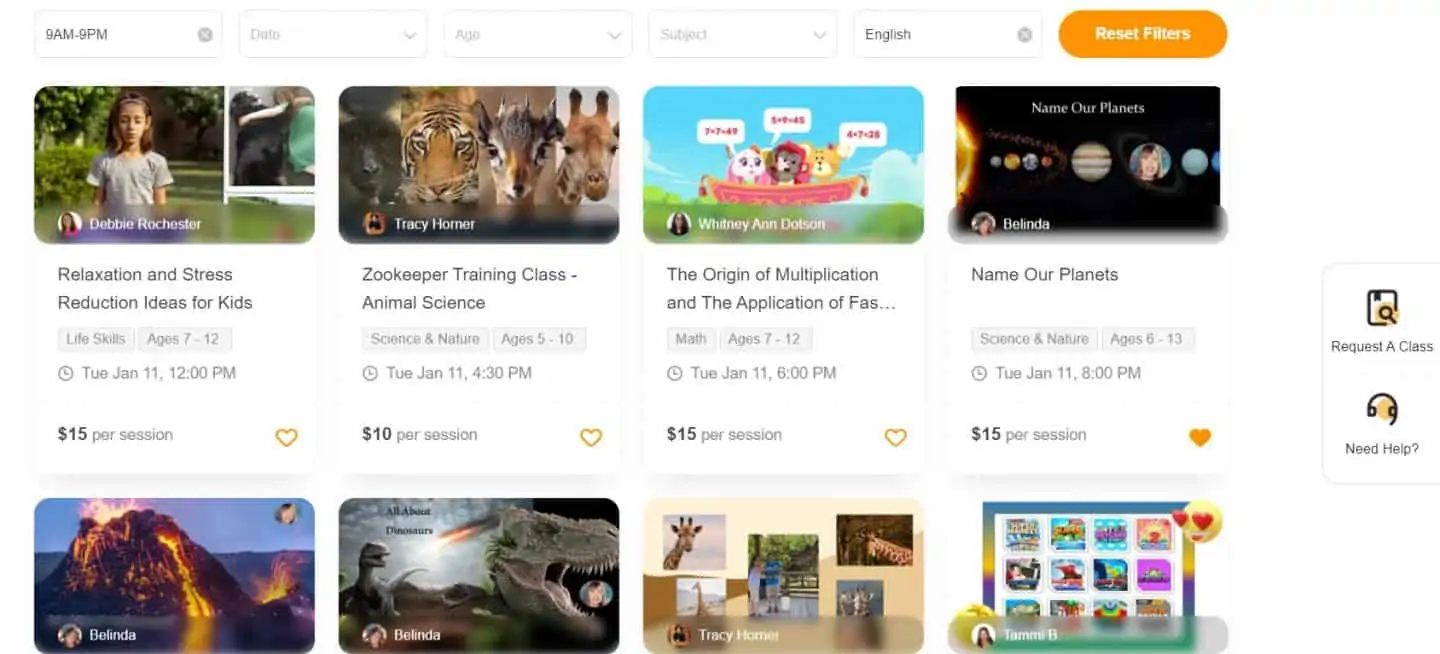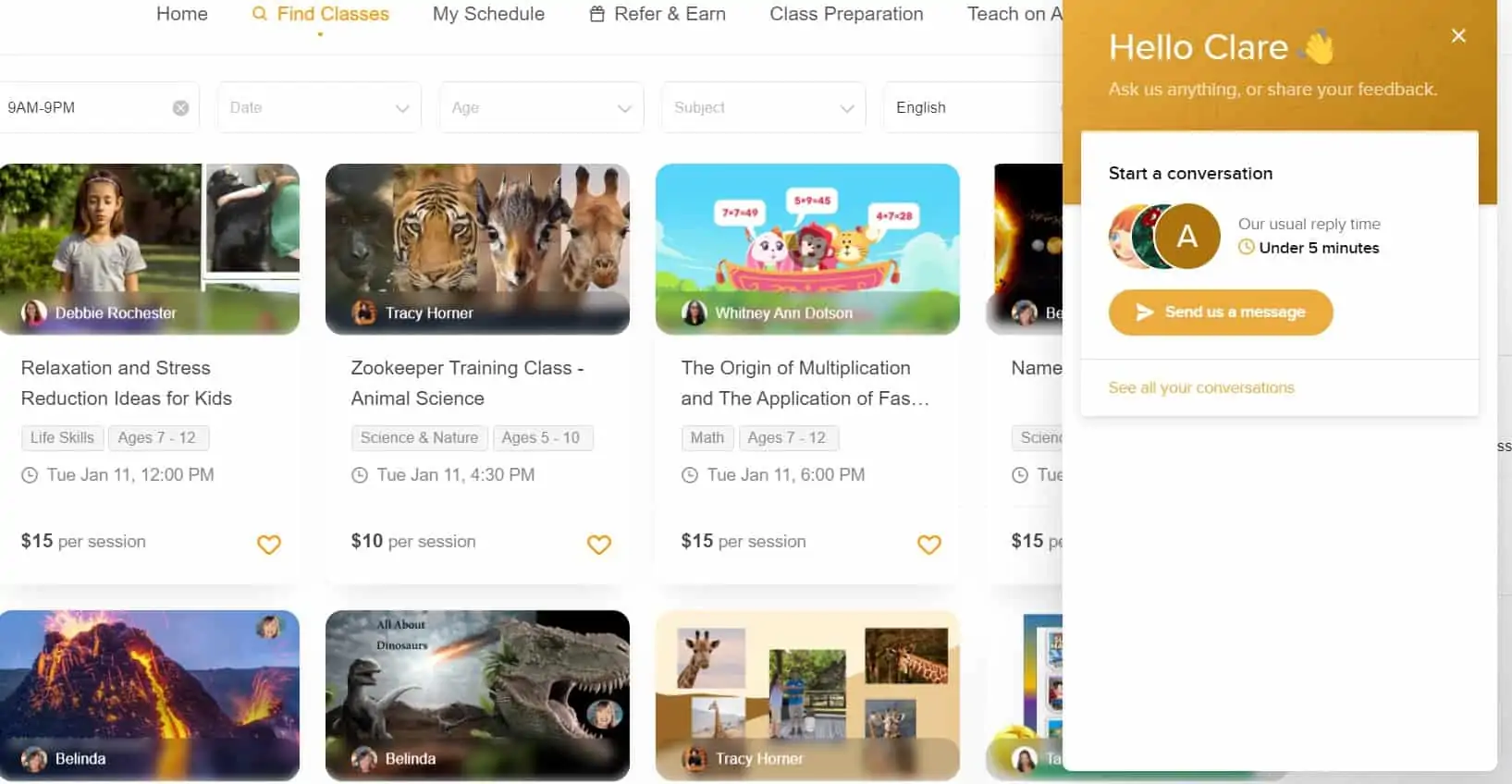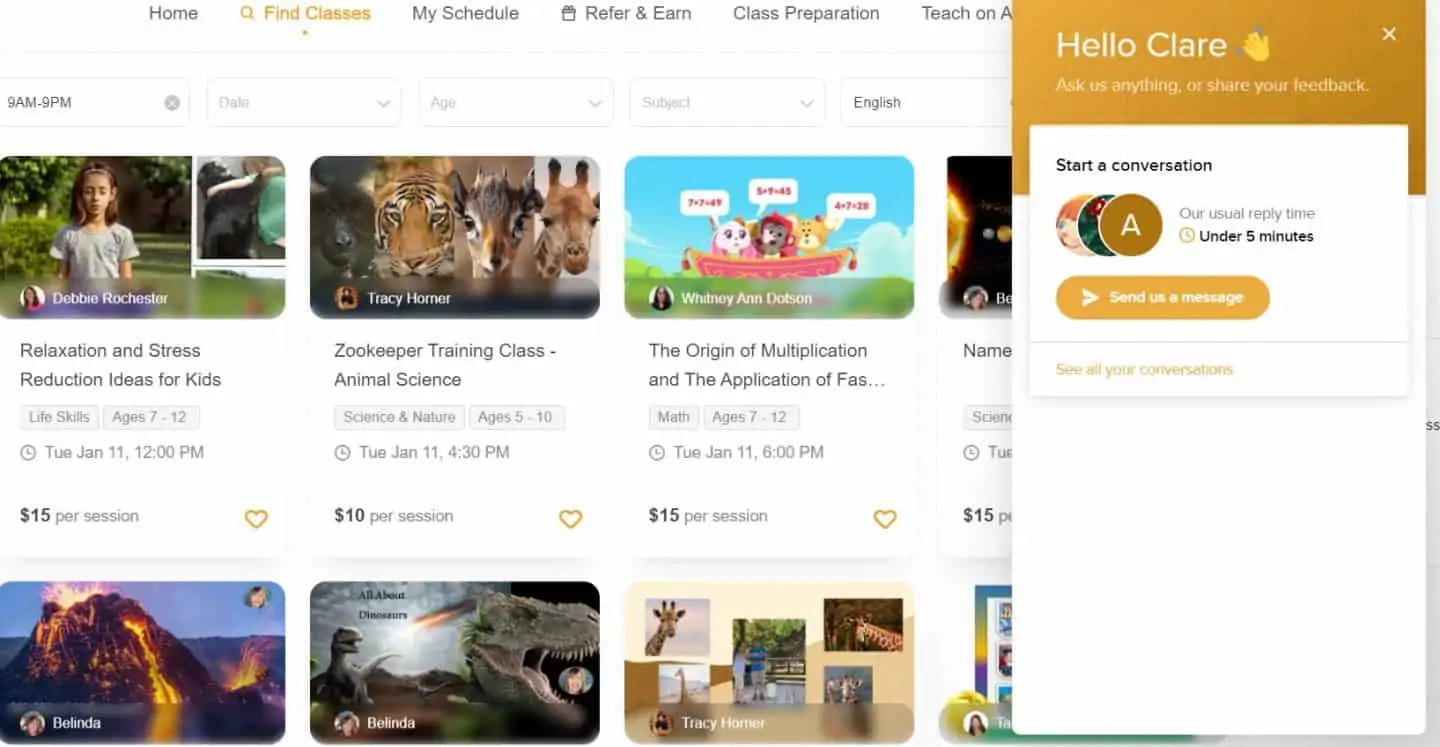 As Allschool has only recently launched in the US a number of the classes for Freddie (aged 12) were at a later time than I would have liked. I requested a later time and within less than a minute I was chatting to someone who managed to add a time that would work the next day!
The price of these classes is also exceptional, they range from $5 to $20 and most classes range from 25 – 40 minutes long. Carry on reading for an exclusive offer (2 free classes!)
AllSchool Pricing
The cost of Allschool is one of our favorite things! They are definitely cheaper than Outschool! With classes from as low as $2, there is something for every budget.
How to get FREE online classes for kids?
Claim your coupon and register with Homeschool of 1's unique link.
Enroll and participate in the classes using the coupon
Complete a survey and schedule a short 15 minute interview with Allschool after taking the class for another free class of $20 on Allschool OR a $15 Amazon giftcard
And embark on a magical learning journey for your children
Teach on Allschool
If you are looking to make some extra money while inspiring children from all over the world, then you must join the Allschool team! They are currently on the lookout for more teachers for their online classes for kids and the pay is excellent.
An average earning potential with Allschool is an impressive $50 an hour! What's even better is if you apply now, you can enjoy discounted prices for Allschool licensed content and the benefit from higher promotional commissions (valid through June 30th, 2022).
At Allschool, you can create and teach your own classes on topics you're passionate about. But what's more amazing is that you can also teach the well-developed, Allschool licensed courses that they've already prepared!
As you can see below, the application process is extremely straightforward! So what are you waiting for? Apply now and become one of the new teachers on Allschool.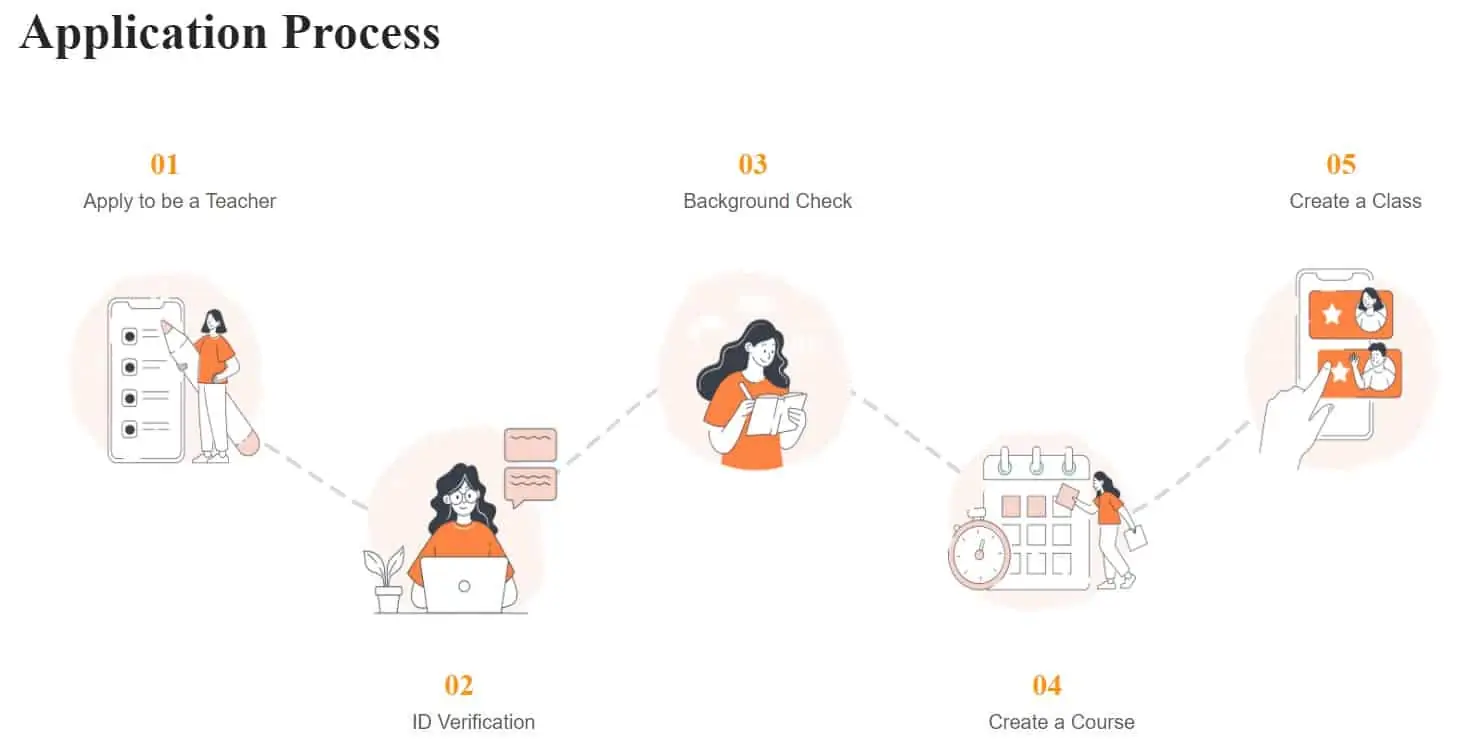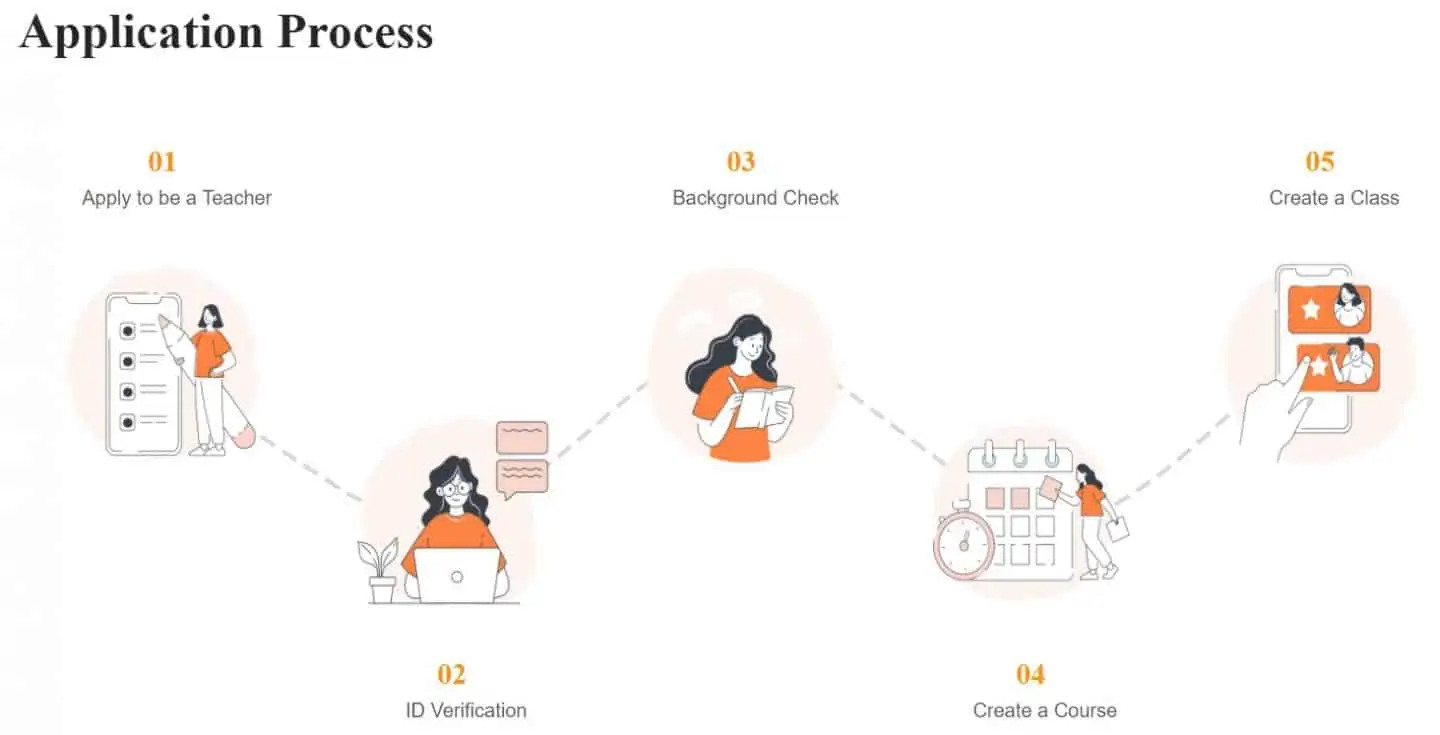 What is the Difference Between Allschool and Outschool?
We love both Outschool (check out our review) and Allschool.
Allschool has only just launched, but Outschool has been around since 2015.
Currently, Outschool has more classes, but Allschool is now growing at a much faster rate since launching in the United States. In fact, in the time it took me to write this post there were lots more classes added.
The prices are slightly cheaper on Allschool, the average price we have paid on classes is between $20 and $35 for each class. Compared to the class we took on Allschool which was only $15.
Other than that though it is actually hard to tell them apart.
What are your favorite online classes for kids? Let me know in the comments below.
Last Updated on 22 June 2023 by homeschoolof1