Prestige Hampers Review: The Perfect Gift For Any Occasion
As it's only 10 weeks until Christmas, we have reviewed this Elegant Christmas hamper from Prestige Hampers. We have a lot of birthdays at the end of November and December so I always need to get ready for Christmas a little earlier.
Prestige Hampers are a UK-based online hamper business that sells hampers for all occasions. We have reviewed one of the Christmas hampers, and we were all super impressed.
**There may be affiliate links in this post. You can read my full disclosure at the bottom of the page.**
Prestige Christmas Hampers
Prestige Hampers have some amazing hampers that are great for any occasion but we have reviewed the Elegant Christmas Hamper. This is so much better than I was expecting.
What first struck me was the handmade wicker picnic hamper that it comes with. It is of excellent quality and looks just amazing. I wish the weather was a bit nicer as I would love to take this on a picnic, we would certainly win the best picnic hamper competition!!
If Prestige Hampers don't have what you are looking for, and you are looking for a more personalised touch, check out Getting Personal (another UK-based company, they even have sweet hampers!)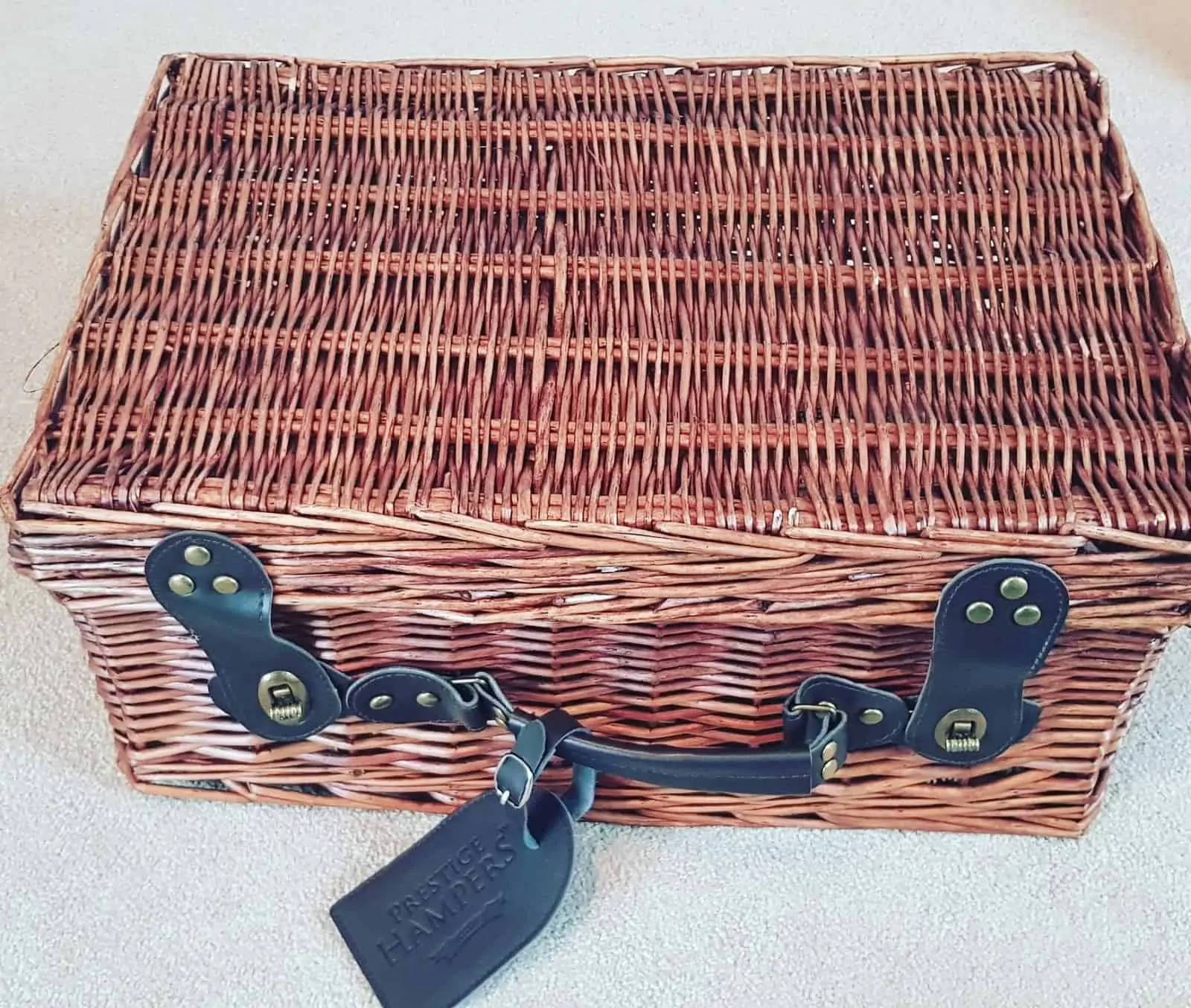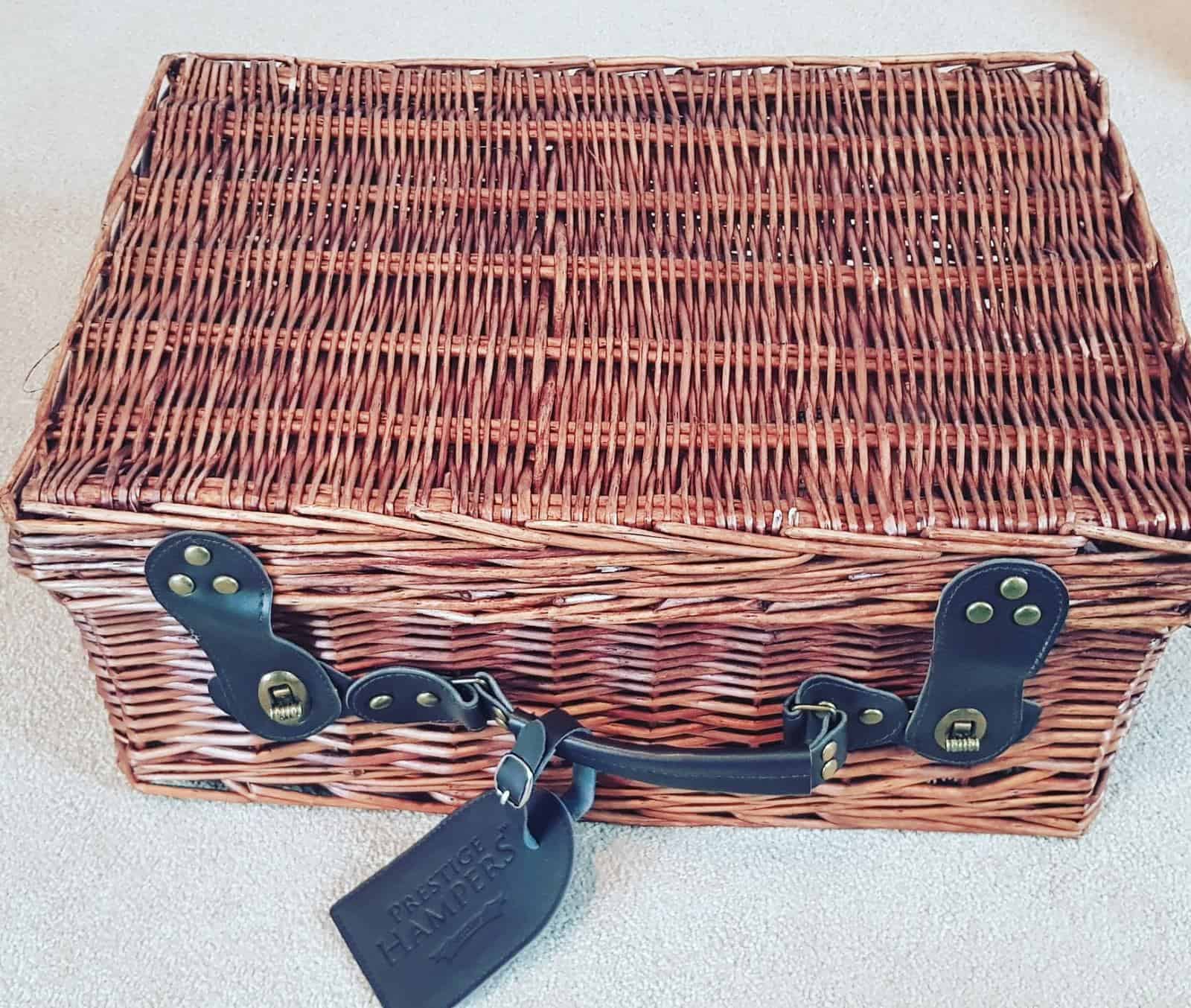 The leather straps are also a great additional touch, nothing about this hamper looks cheap. It is beautifully handmade. Inside the hamper itself apart from of course all of the goodies is crinkly brown wrapping paper which looks really elegant.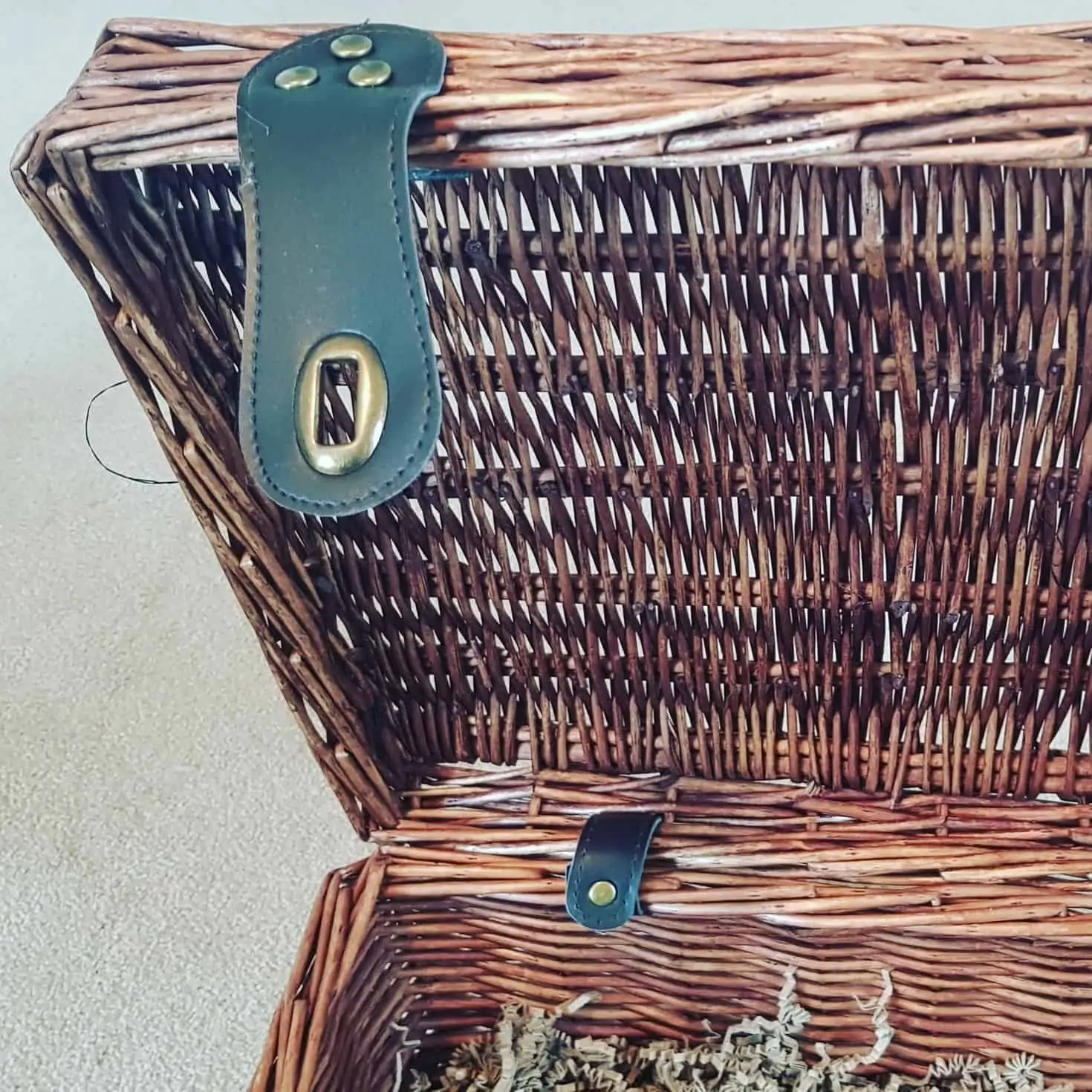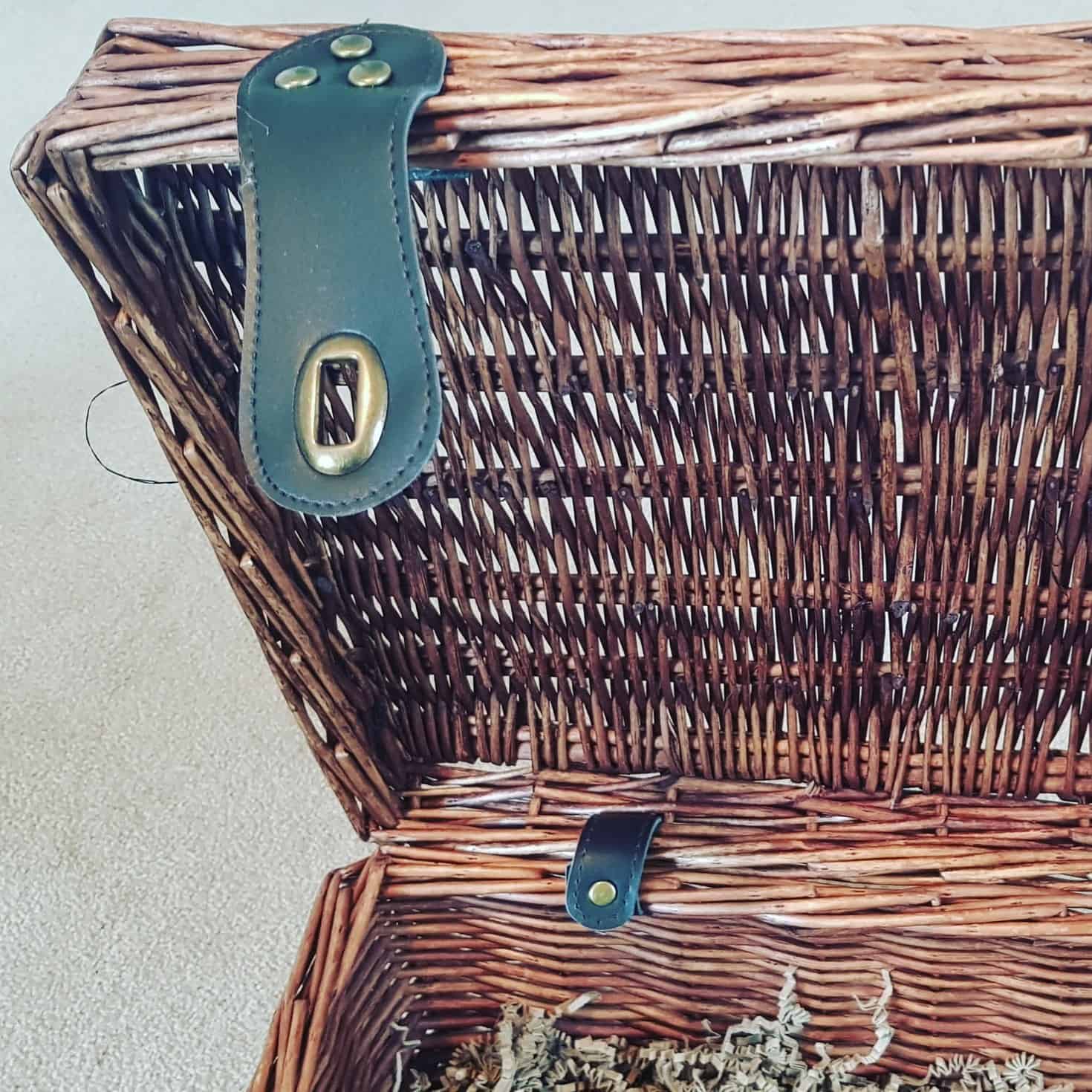 Christmas Hamper Review
We received the Elegant Christmas Hamper, which I have to say absolutely was elegant.
Included in this hamper were 2 bottles of wine, 1 Chardonnay and the other Merlot. Now I don't drink red wine, but the white was very nice!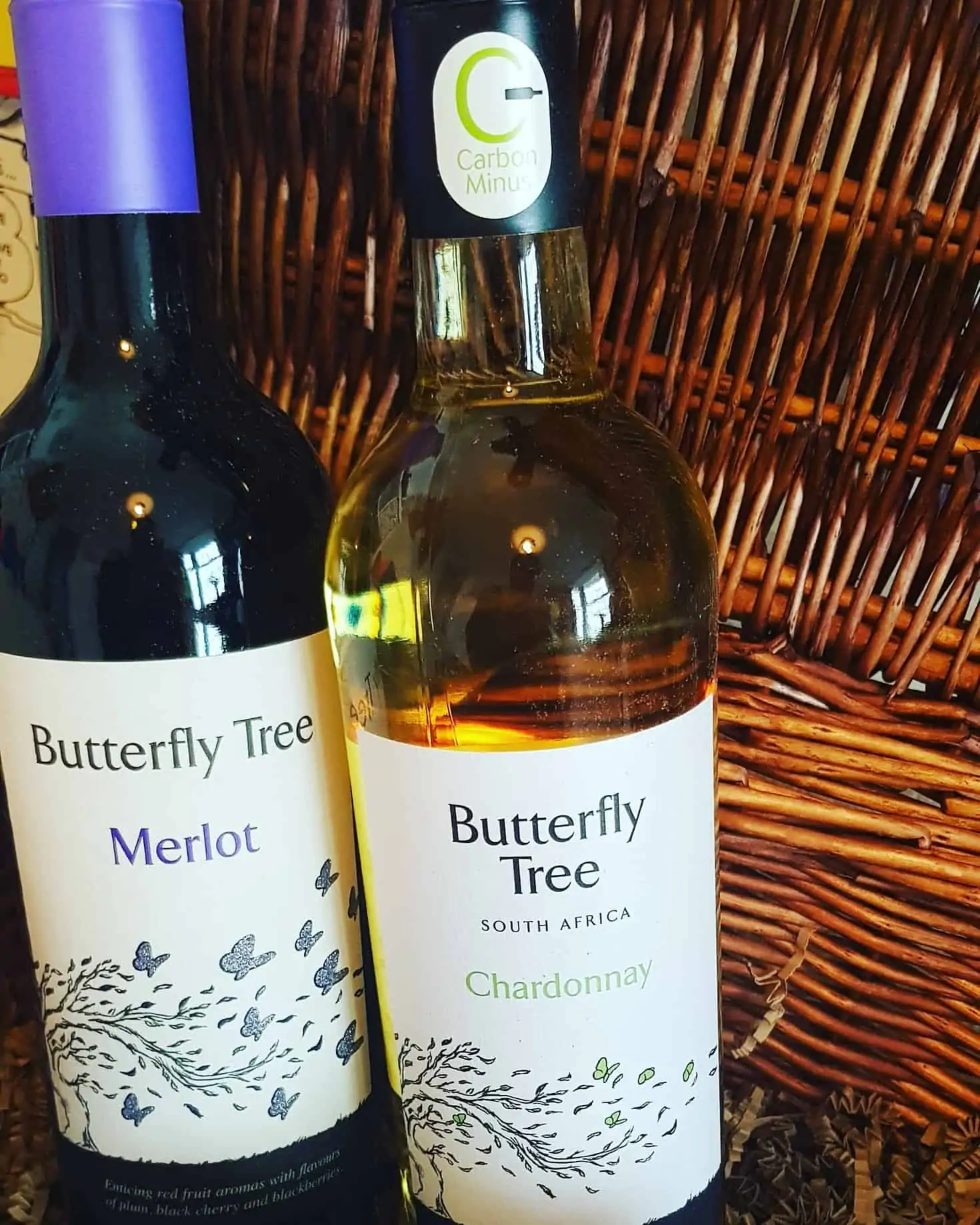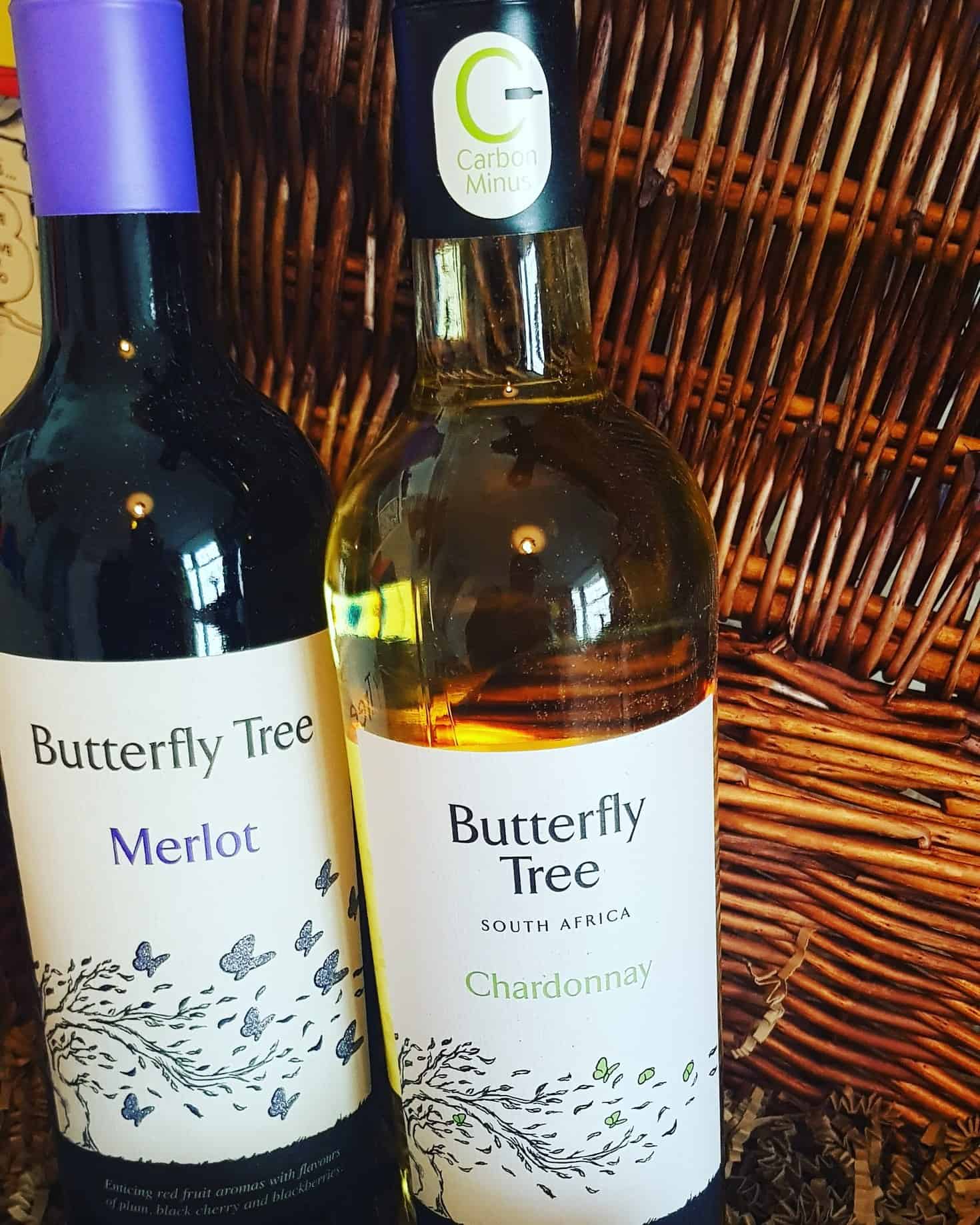 My all-time favourite in this box was the shortbread and the chocolate peanut brittle. These are not items that I would normally buy so it was a super treat. The peanut brittle was the best I have ever tasted and I have already added it to my Christmas wish list.
The shortbread was also amazing. They were in small pieces and they had a hint of cinnamon. Now I don't normally like cinnamon but these were absolutely gorgeous and really reminded me of Christmas.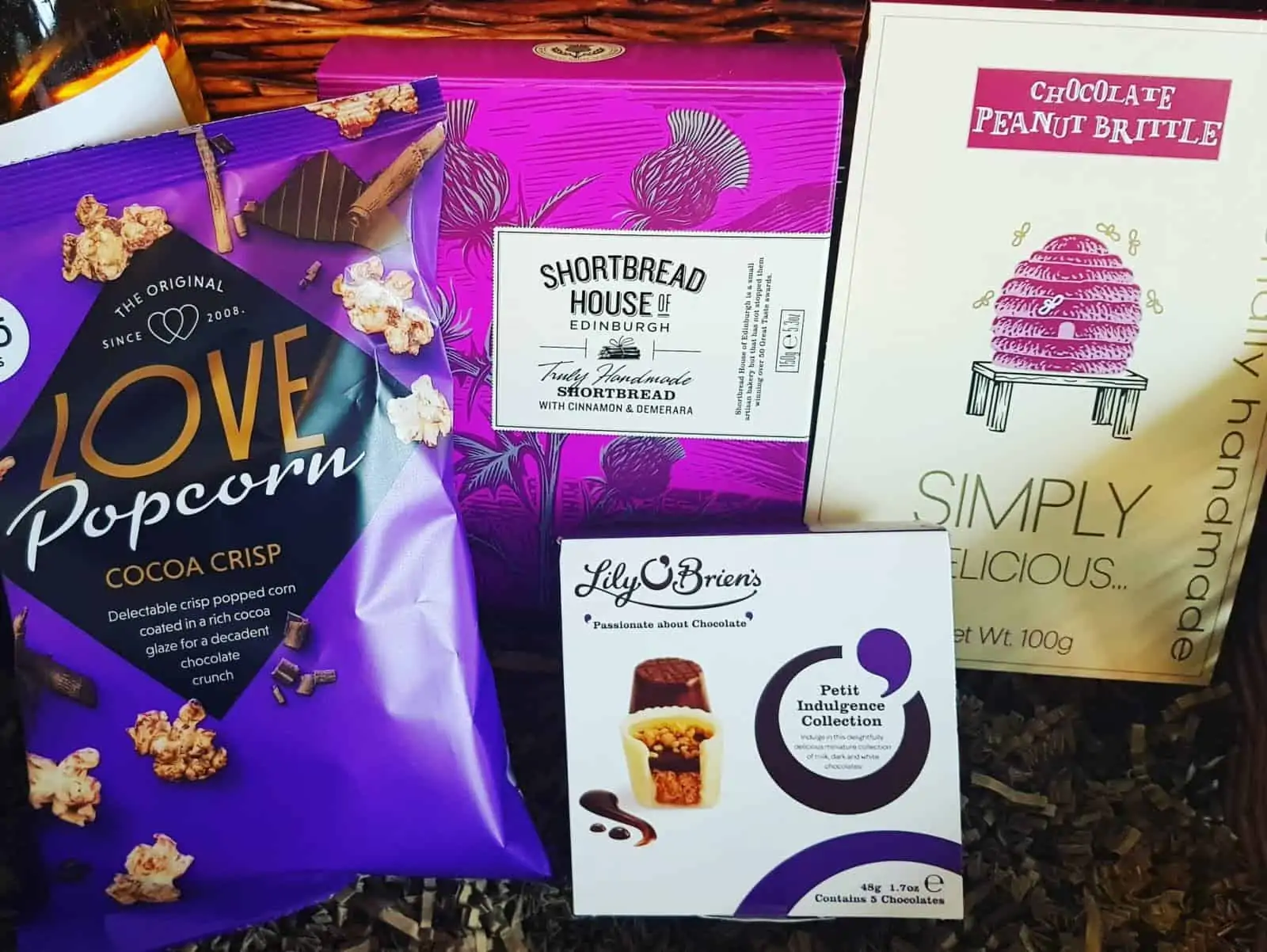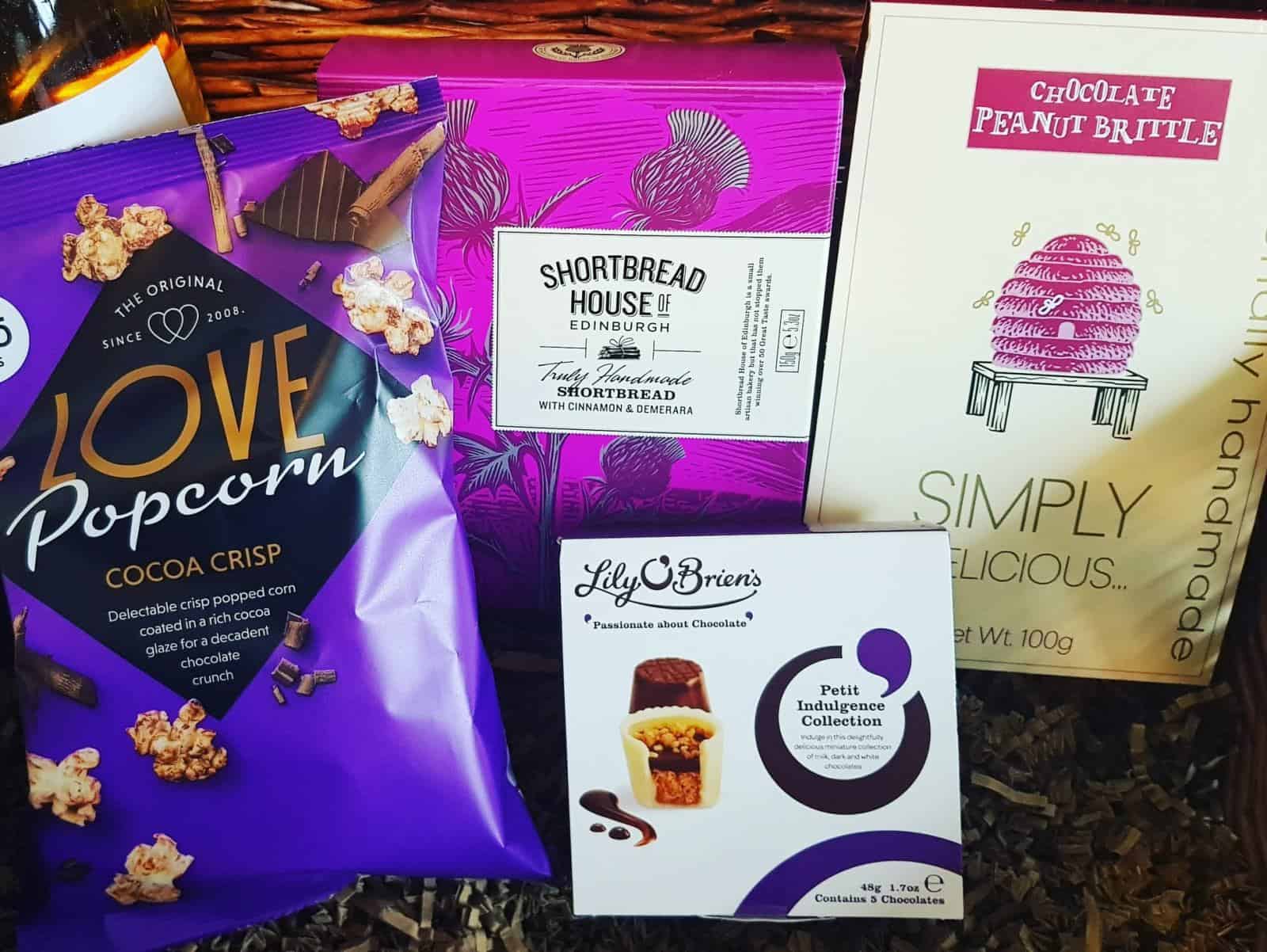 Now I can't bring myself to eat Christmas pudding before Christmas, so I haven't actually tasted this. But normally I would make a Christmas pudding and this year I am just going to have this. It sounds absolutely delicious.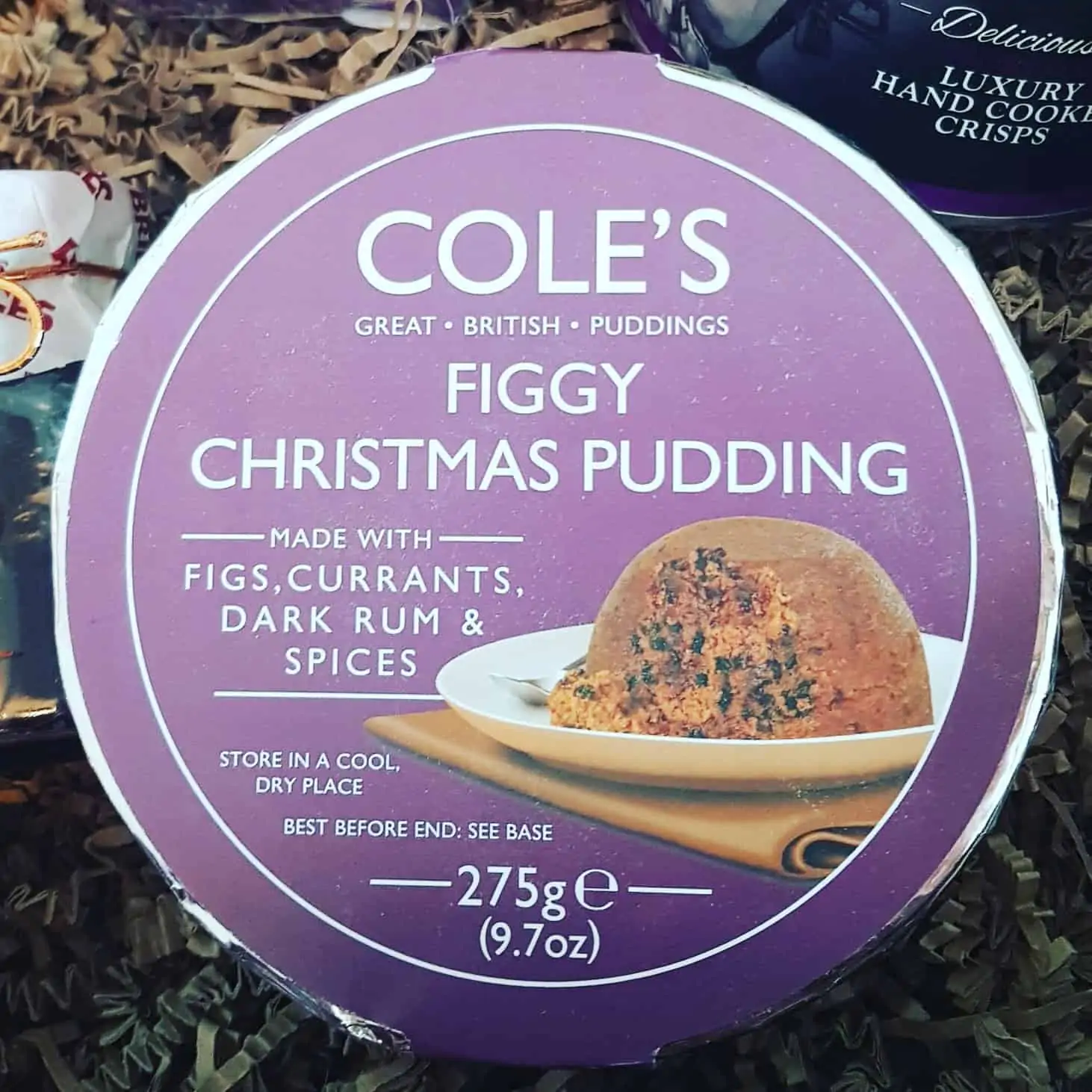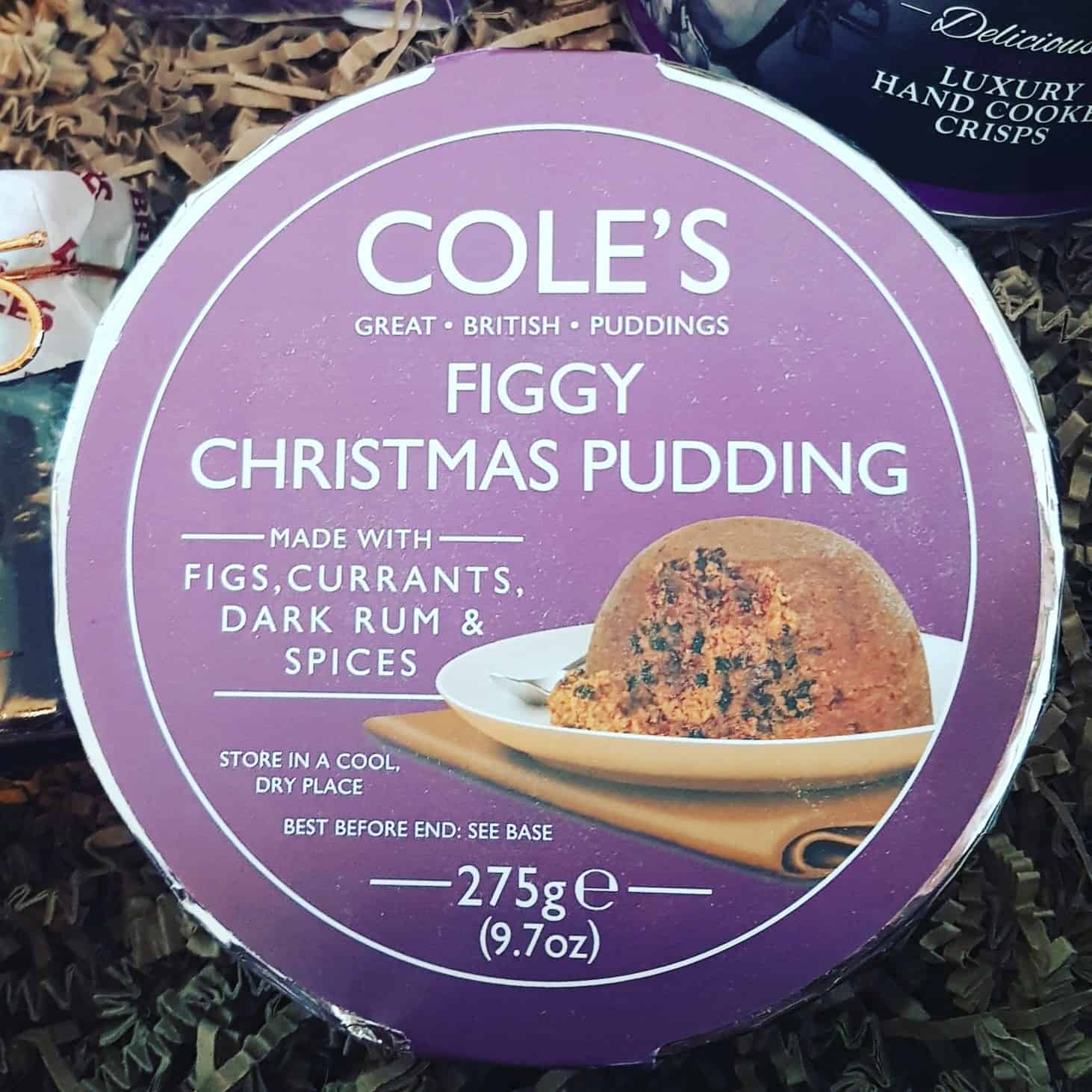 I love absolutely everything about this Christmas hamper. The Christmas preserves by Mrs Bridges are just a great Christmassy treat.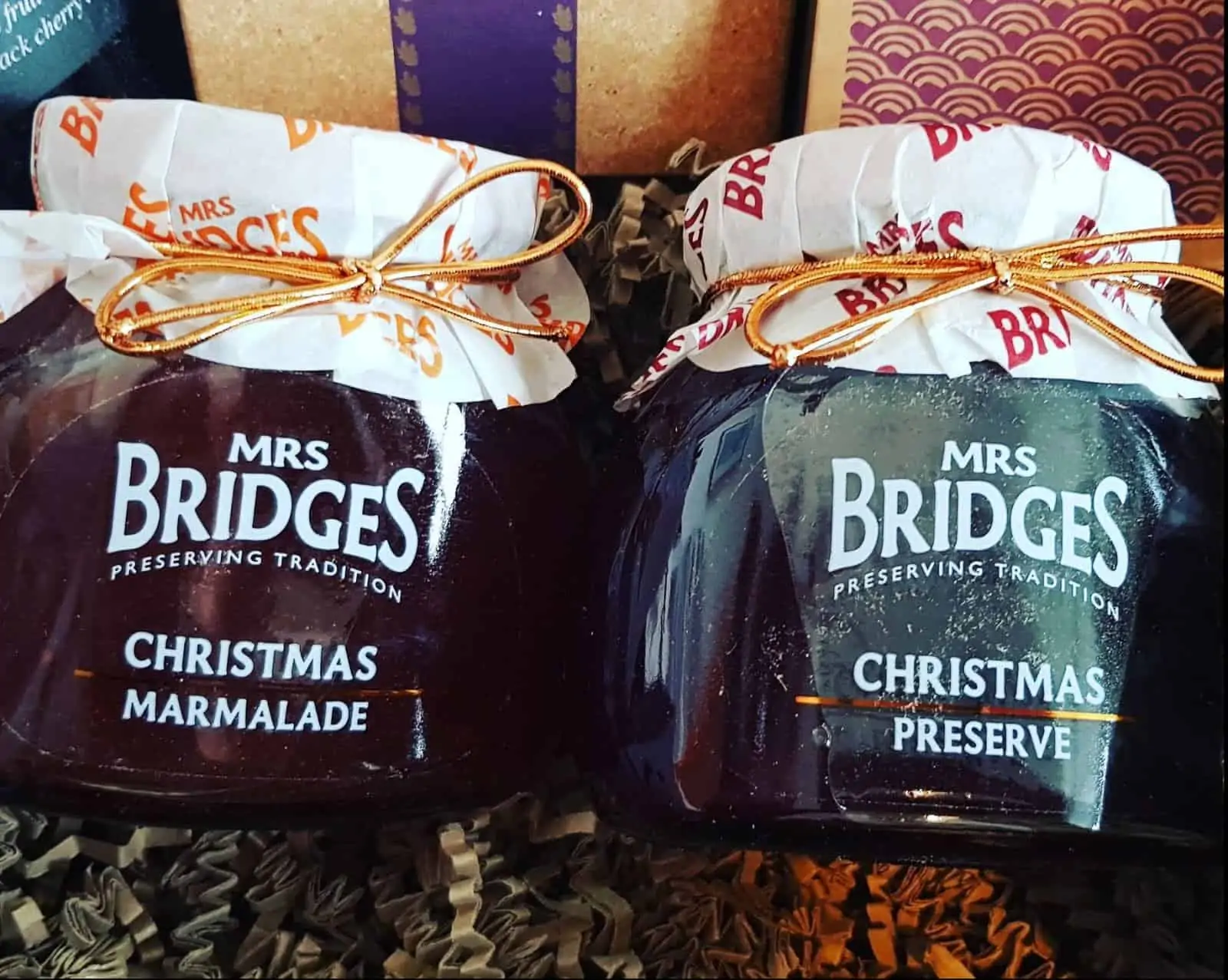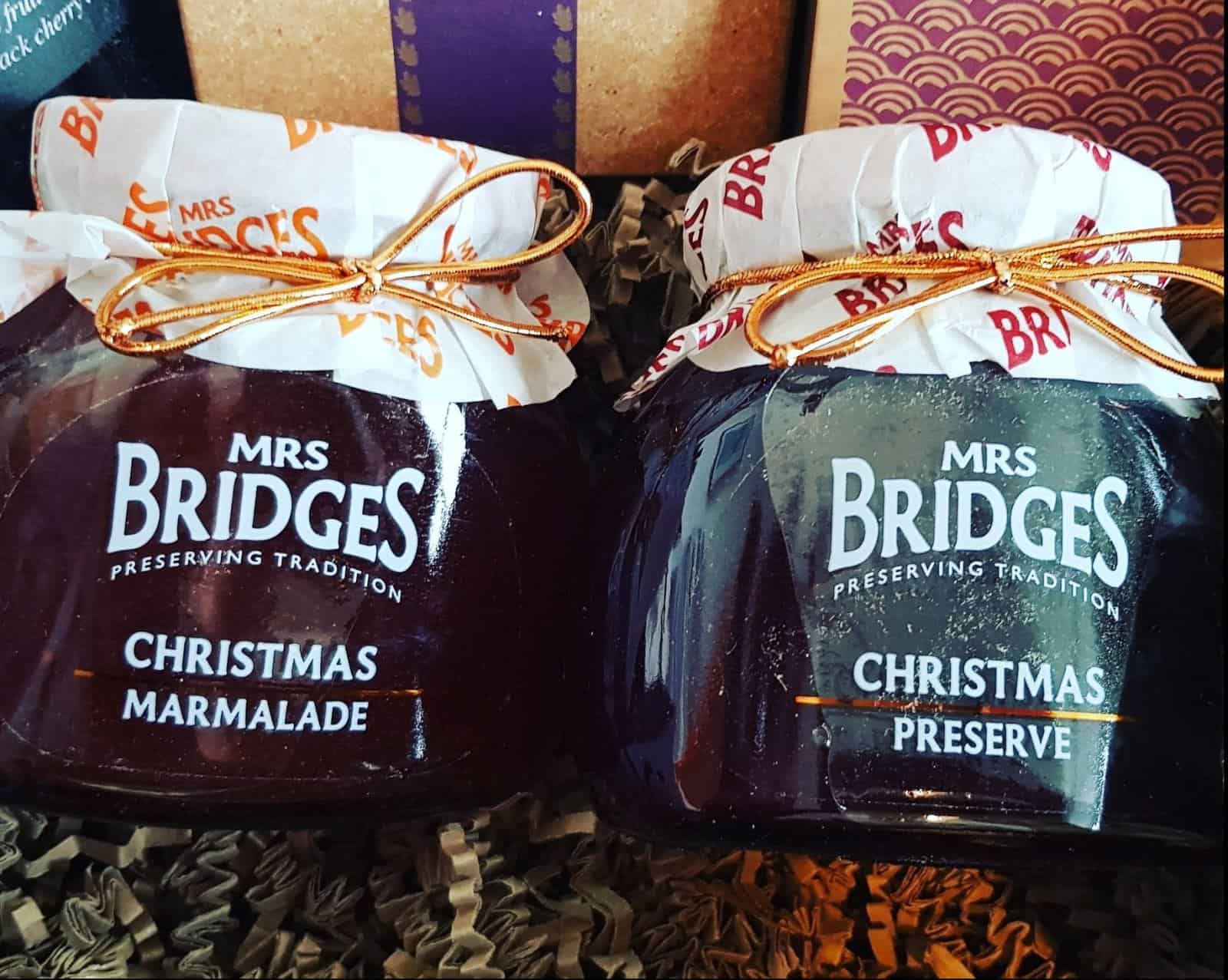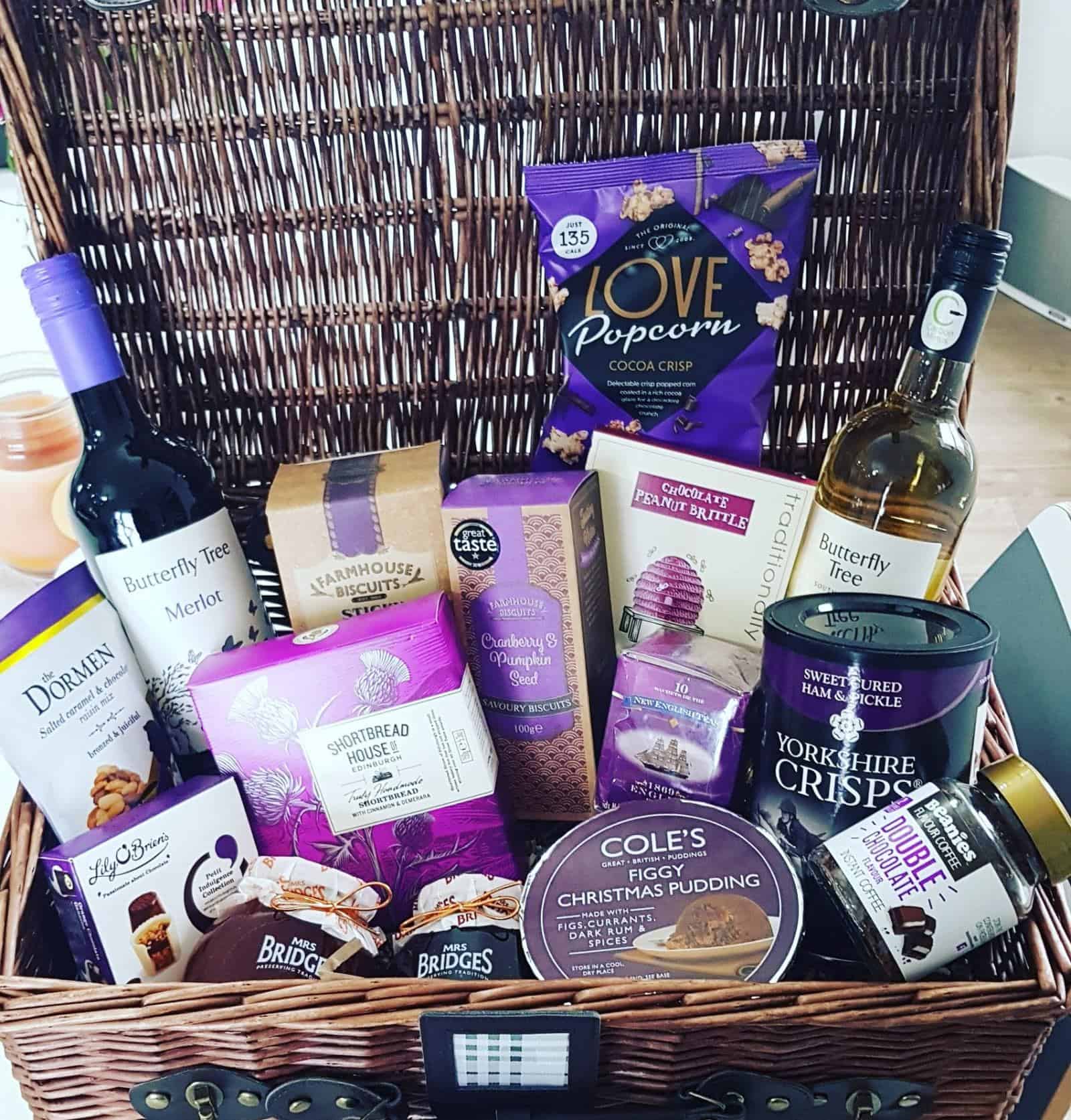 Butterfly Tree Chardonnay 75cl
Butterfly Tree Pinotage 75cl
New English Tea English Tea 10s Purple Ships
Yorkshire Crisps Cured Ham & Pickle 100g
Lily O'Brien's Petit indulgence collection 48g
Farmhouse Biscuits Sticky Toffee Pudding Biscuits 150g
Love Popcorn Cocoa Crisp 27g
Beanies Double Chocolate Coffee 50g
Shortbread House Shortbread with Cinnamon & Demerara 150g
Dormens Chocolate Covered Raisins 100g
Coles Figgy Christmas Pudding 275g
Farmhouse Cranberry & Pumpkin 100g
Chocolate peanut brittle 100g
Mrs Bridges Christmas Preserve with mulled wine 250g
Mrs Bridges Christmas Marmalade orange & cranberry 250g
Large Handmade Wicker Hamper
Prestige Hamper Review
I am incredibly impressed with Prestige Hampers. The variety in the hamper was excellent and included products that I wouldn't normally buy myself (well apart from the wine!).
The Christmas gifts range from as little as £19.99 and as such, there is something for every budget. I would definitely recommend Prestige Hampers.
If you are looking for other gift guides check out:
Last Updated on 12 August 2023 by homeschoolof1