Safe Breaker Game Review Great For A Wannabe Spy!
My son is going through wanting to be a Spy phase, and as such a lot of his Christmas list is full of spy gear. When we came across this safe breaker game we were delighted.
The aim of the game is to crack open the safe and release the coins before the alarm goes off.
This is suitable for people aged between 6 and 106. Now I'm 39 and hubby is 49 and we loved it, I can't testify to a 106-year-old though!!!
If you are looking for other great educational board games check out our favorites.
**There may be affiliate links in this post. You can read my full disclosure at the bottom of the page.**
How to Play the Safe Breaker Game?
You have to use fingerprint scanning and coding to work out the correct code.
There are even private messages if you don't get the combination correct to give you help on your next go.
The winner is the player who collects 5 coins. However, if you get the alarm bell coin you have to return all of your coins collected, as the police have been alerted!
Get your copy of this fun game here.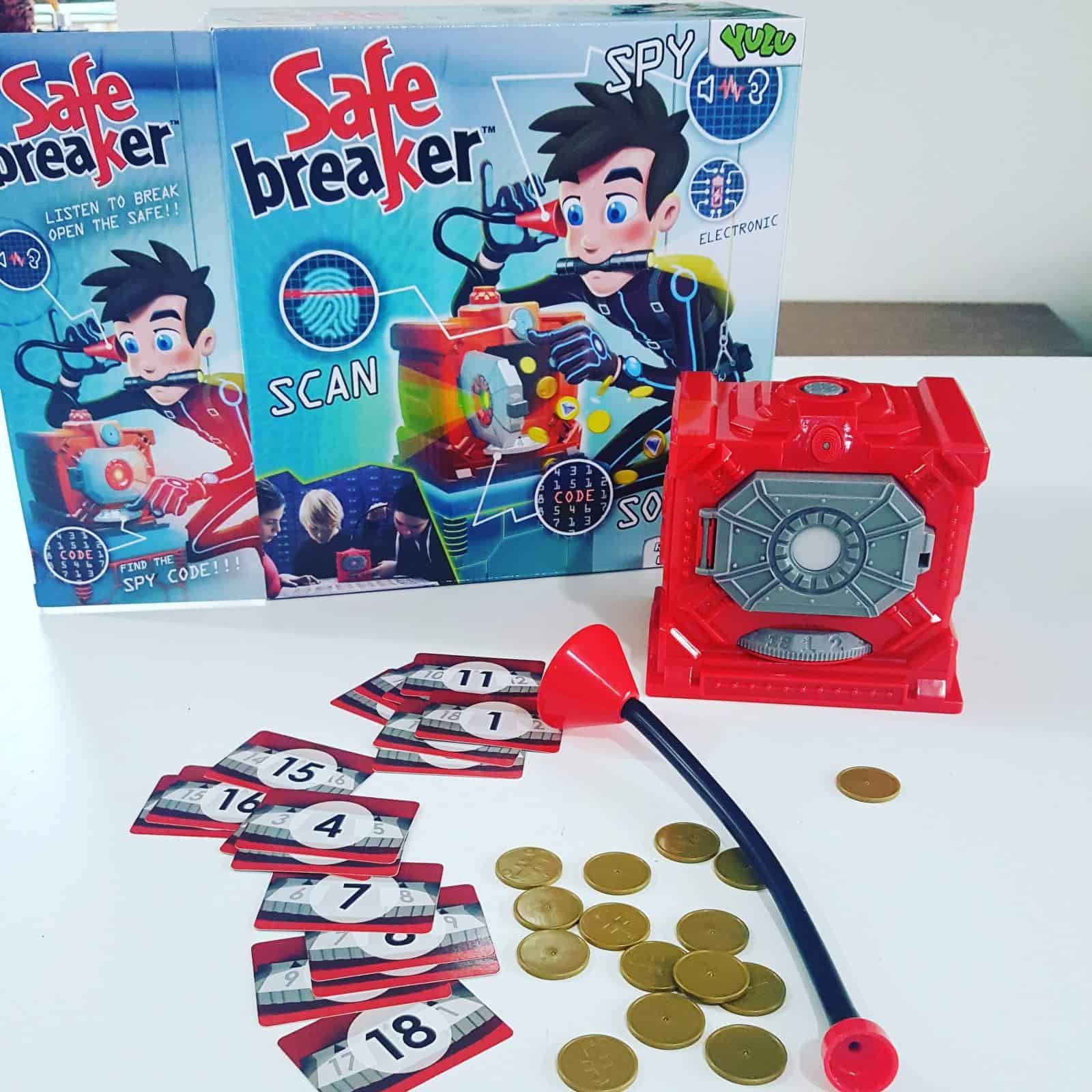 Safe Breaker requires 3 AA batteries which are not included so make sure you stock up before buying this great game.
Playing Safe Breaker
To receive your private messages you need to listen through the stethoscope.
It will give you a higher or lower number clue, and use the fingerprint scanner! If the vault doesn't open the player will hear one of three sounds – a high-pitched 'ping ping' meaning the code is higher than the number entered, a low 'boom boom' meaning the code is lower than the number entered.
If you hear the police siren it means you've entered the wrong code, and you get no clue to help crack the safe.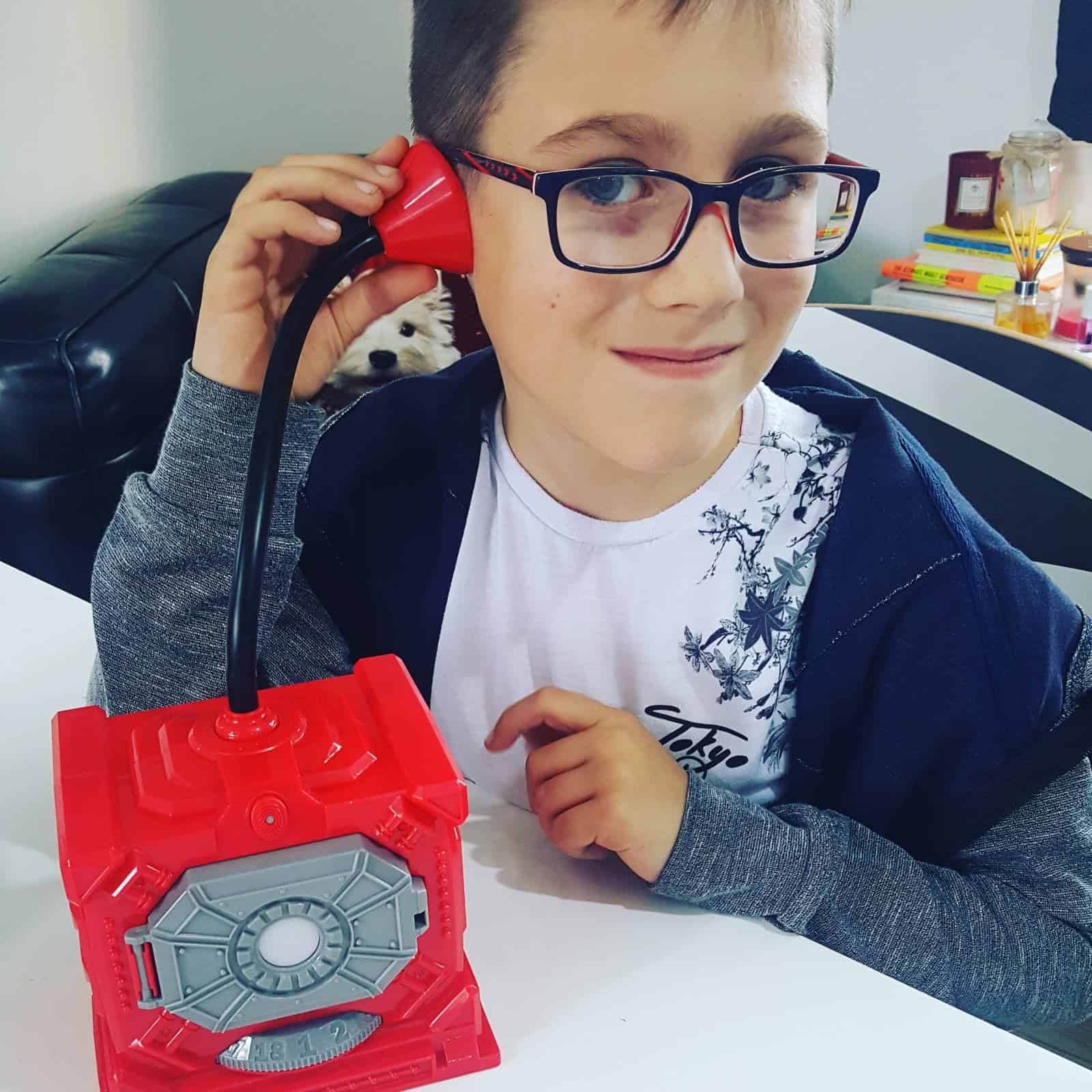 Safe Breaker Review
We really enjoyed playing Safe Breaker and we have played it a few times already with friends and family.
This is definitely a great game especially if your little one wants to be a spy!! We have not come across a similar game so this really is a firm favorite for us.
Grab this great game here today.
If you are looking for other fun games we also love these:
Last Updated on 2 June 2023 by homeschoolof1