Set The Family Game Of Visual Perception A Great Card Game
We not only love board games in this house, but we also love card games. Set The Family Game Of Visual Perception is our newest edition.
This card game can be played with between 1 and 8 players, but so far Freddie has just played it alone. It is super easy to get to grips with and is great fun.
The object of the game is to identify three sets of cards. Each image is unique and has four features. Shape, Colour, Number, and Shading.
The shapes are either, ovals, squiggles, or diamonds. The color is either red, purple, or green. The number is either one, two, or three. The shading is either solid, striped or outlined.
A SET is three cards that are either all the same OR all different (in each of the 4 features.)
**There may be affiliate links in this post. If you make a purchase (after clicking one of my affiliate links) I'll earn some coffee money, which I promise to drink while supporting your journey. You do not pay a higher price. You can read my full disclosure at the bottom of the page.**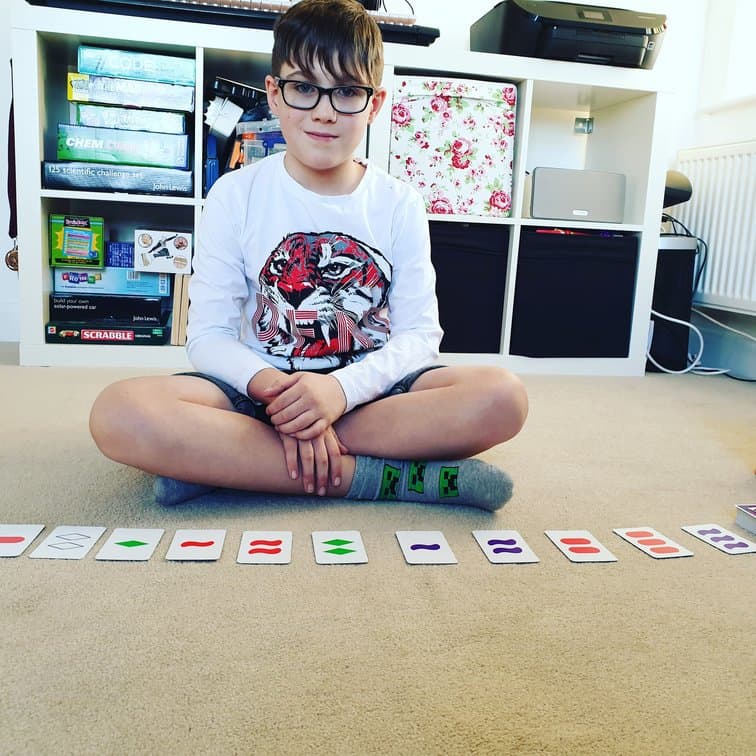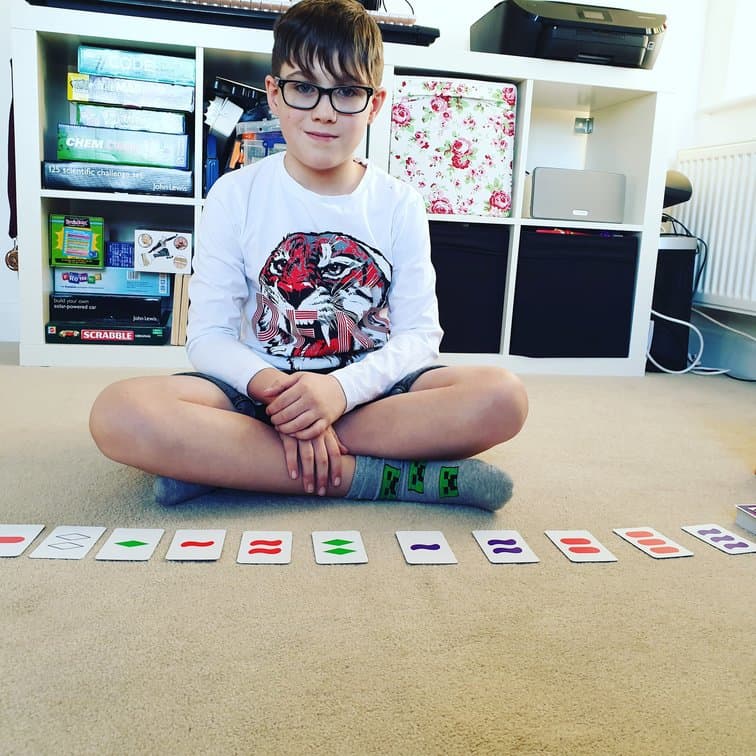 Freddie spent hours just playing with the cards. As he is effectively an only child this game is perfect, as he could play it on his own. He would place them all out on the floor and make up his own games with them too!
Set The Family Game Of Visual Perception A Review
To play SET Visual Perception Game is easy, all you need to do is set twelve cards face up in front of you. If you were playing with other people, it would get to be very competitive. The first player to spot a SET wins those three cards. However, be careful though, if you get it wrong you have to wait until another player collects a set for themselves. When a set has been made another three cards are placed down. The winner is whoever collects the most sets.
Set The Family Game Of Visual Perception, is a great family game but can be played on your own. Get yours here.
Have you tried Set The Family Game Of Visual Perception in your home? Let me know what you think in the comments below.
If you are looking for other fun games we also love these:
Last Updated on 22 February 2022 by homeschoolof1