How to have a healthy Slimming World BBQ
We are traveling to Mauritius in 48 days time and therefore a diet is definitely in order! However, as the weather is so nice at the minute, I am not going to miss out on having fun with my friends. So here is how to have a healthy Slimming World BBQ.
I tried to lose weight for our trip to Jamaica but that didn't work!
Having been on endless diets, from the Cambridge Diet to calorie counting but for me now, nothing works as well as Slimming World. I had heard so many great things about it and thought let's give it a go.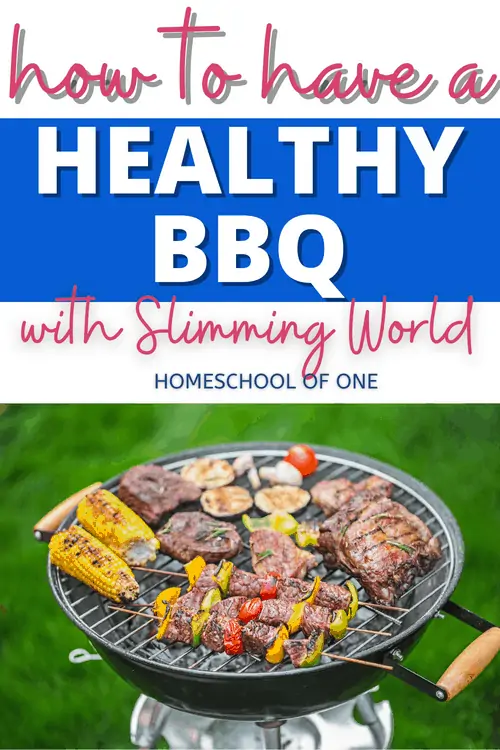 **There may be affiliate links in this post. You can read my full disclosure at the bottom of the page.**
How my diet has changed with Slimming World
I've been with Slimming World for just 2.5 weeks and have already lost 5.5lbs (I might add I have 3 1/2 stone to lose)
You may need a smart BMI scale (this is the one I use) to keep track of your body progress and get more motivated to complete your goal.
My diet has changed massively since changing to Slimming World.
I used to drink a lot of white wine, eat a lot of white bread, love cheese, and did what a lot of mums do, and finish off Freddie's leftovers!
I don't do any of these things any more. I have one slice of wholemeal bread a day, plus endless fruit and vegetables.
There is so much free food, I am never hungry.
Although I might add I did have a stomach ache a lot in the first week, as I was not used to all the food! But it went off in week 2, and I definitely feel much better for it.
Compatible Slimming World CookBooks
Pinch of Nom: 100 Slimming, Home-style Recipes
Free Foods: Guilt-free Food for Healthy Appetites
Slimming World's Four Seasons Cookbook
SLIMMING WORLD food planner, weight loss, diary journal tracker, log, 7 weeks, measurements meal planning organiser. Perfect for staying on track!
Whole 30 I have also tried this diet, check out my whole30 book review.
How to have a Slimming World BBQ
As it is BBQ season, I thought I would try and find a way of eating healthily without missing out.
How to have a healthy BBQ….. well actually it is quite easy.
I have put together my shopping list and will share all the food and drink I plan to eat.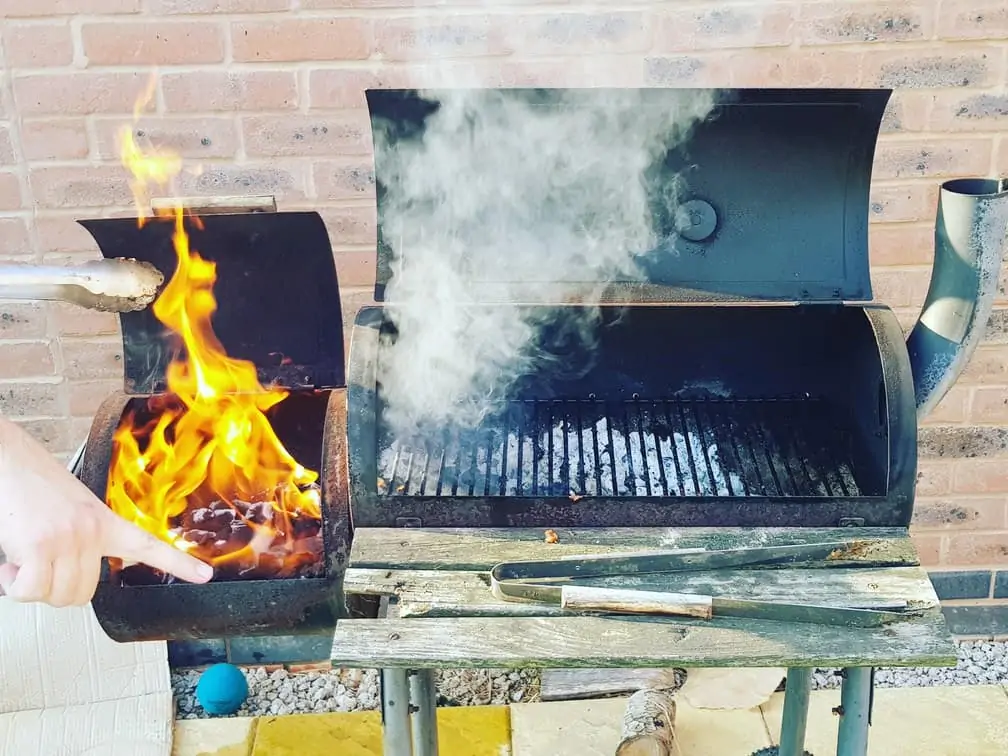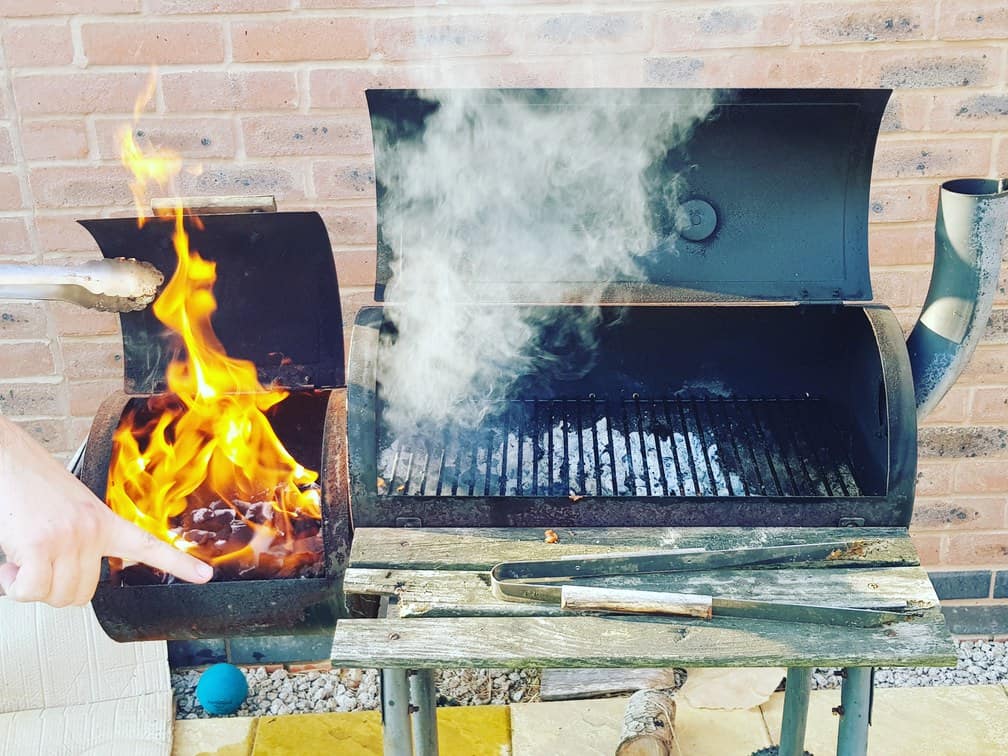 Shopping List for Slimming World BBQ
For the BBQ
Skinless and boneless chicken breasts
Pasta
Salad (Rocket, tomatoes, cucumber, parsley)
Peppers
Courgettes
Red Onions
Dried BBQ seasoning
Frylite
Fat free vinaigrette
Lean meat
Prawns
Mushrooms
Red wine vinegar
Garlic
Corn on the cob
Dry rice
Dried chilli flakes
For the drink
Slim line tonic
Strawberries
Blueberries
Raspberries
Ice (obviously you don't need to buy this if you are more organised than me!)
Slimming World BBQ Ideas
Vegetable Skewers
This is such an easy and healthy option, you can add your favourite vegetables to skewers and just pop them on the BBQ. Also, it looks super colourful!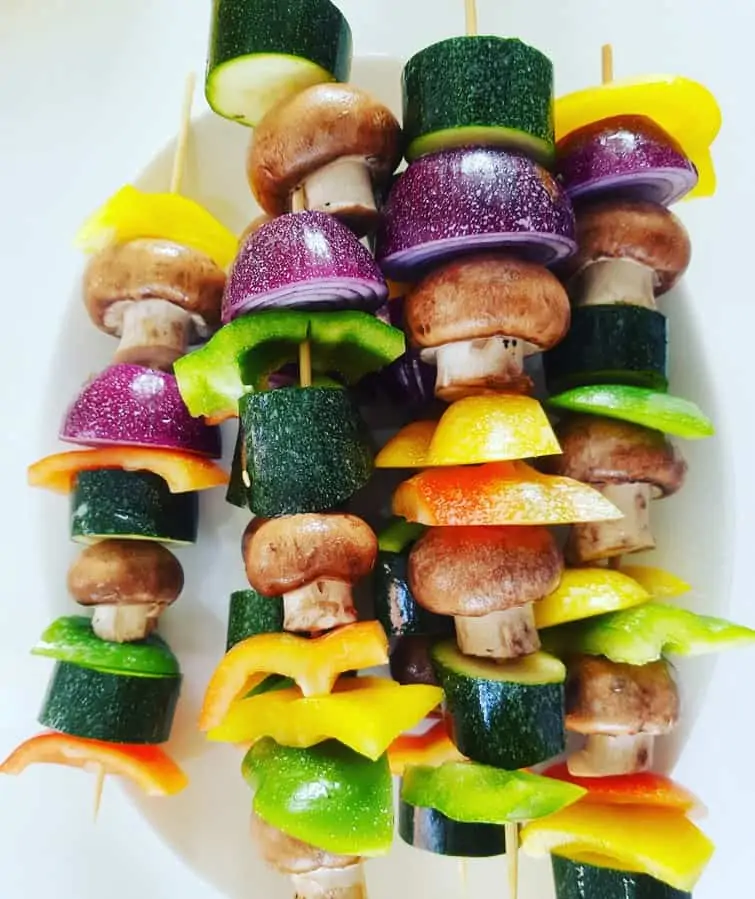 Slimming World BBQ Recipes – Pasta salad
Cook 300g of pasta according to the packet and leave it to cool.
For the vinaigrette: Mix 4 tbsp fat-free vinaigrette, 1 small garlic clove, crushed. 2 tbsp red wine vinegar, 1/2 tsp dried red chili flakes.
For the salad: Mix rocket, cucumber, cherry tomatoes, red onion, 400g mixed beans and add it to the cool pasta. Mix in the vinaigrette and add some parsley on top.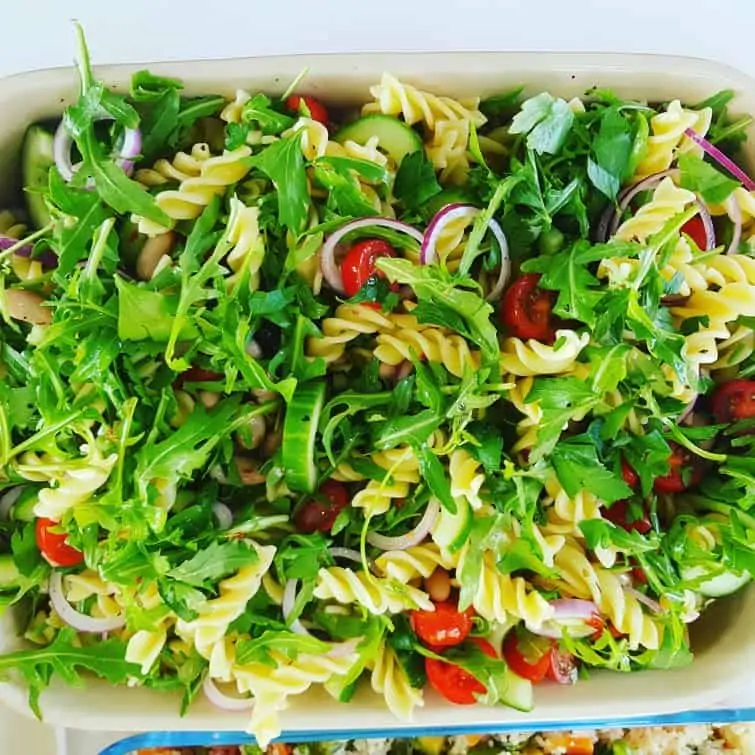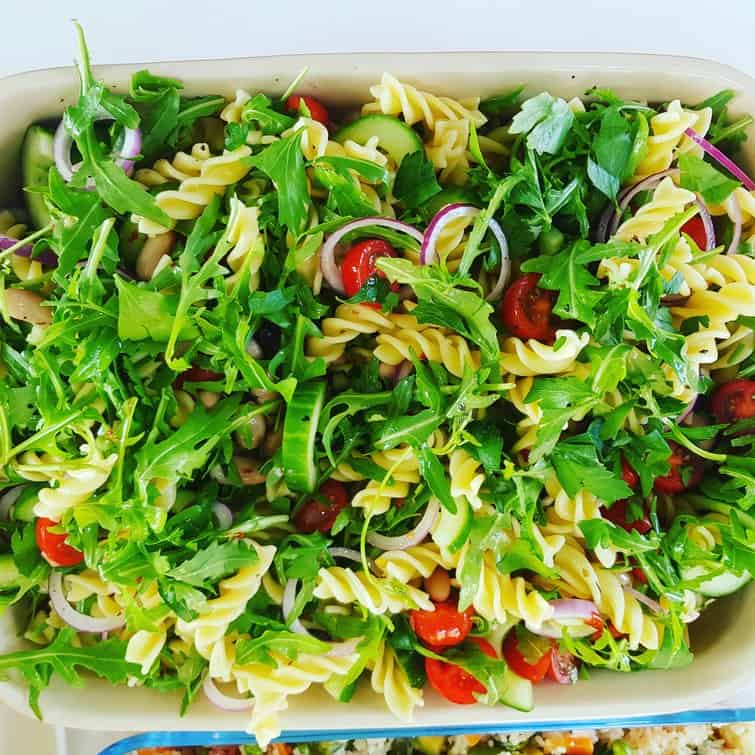 Vegetable Risotto
Check out the Vegetable risotto recipe here from slimming world. It went down really well and was even enjoyed by the kids.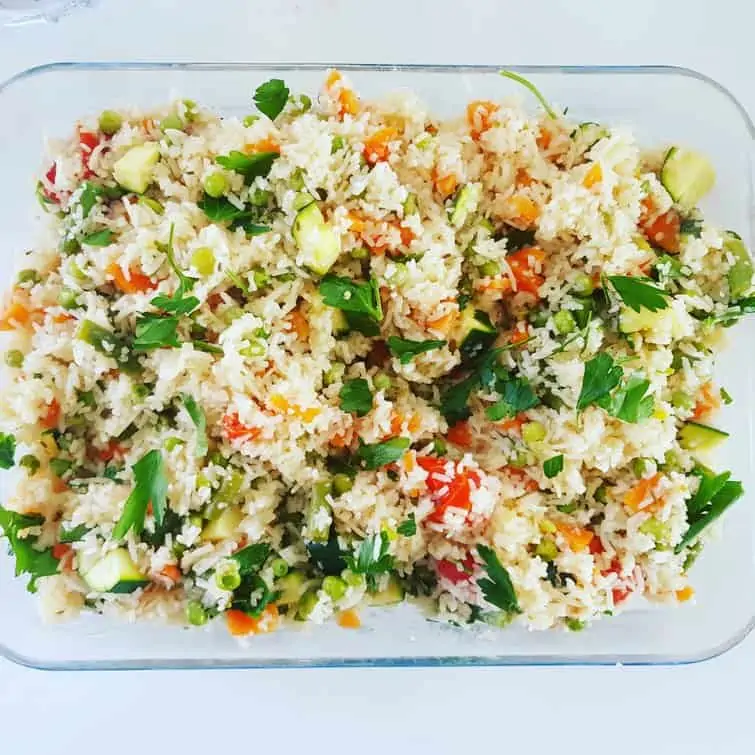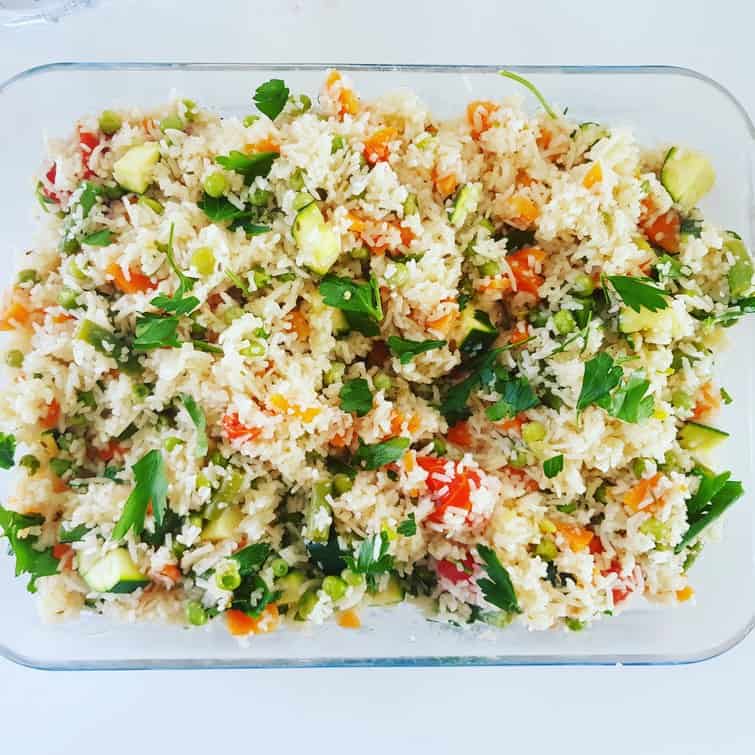 Slimming World BBQ Food – Corn on the Cob
This is super easy as you don't actually do anything! Just pop them on the BBQ and they taste delicious.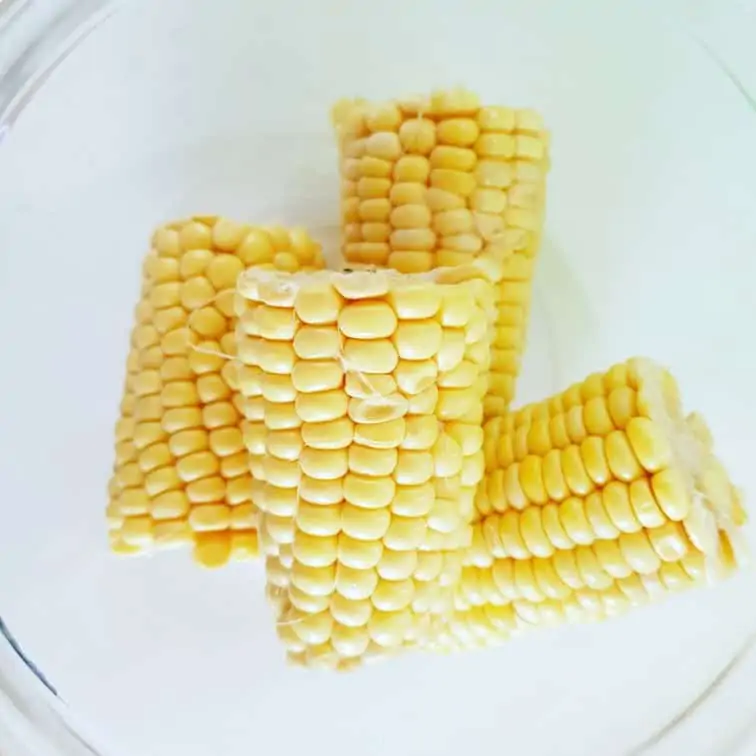 Garlic and Chilli Prawn Skewers
Put some garlic, chilli flakes and mix it with the prawns.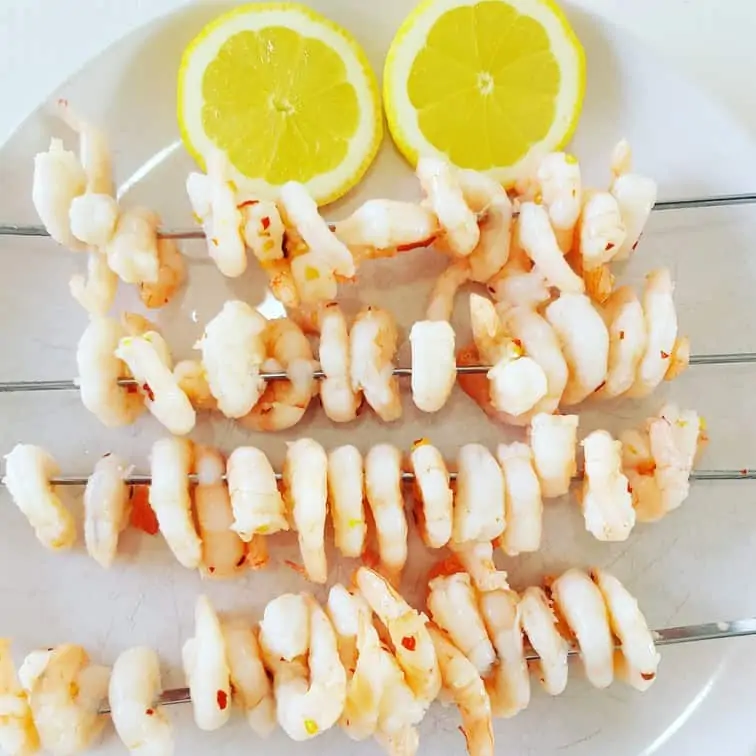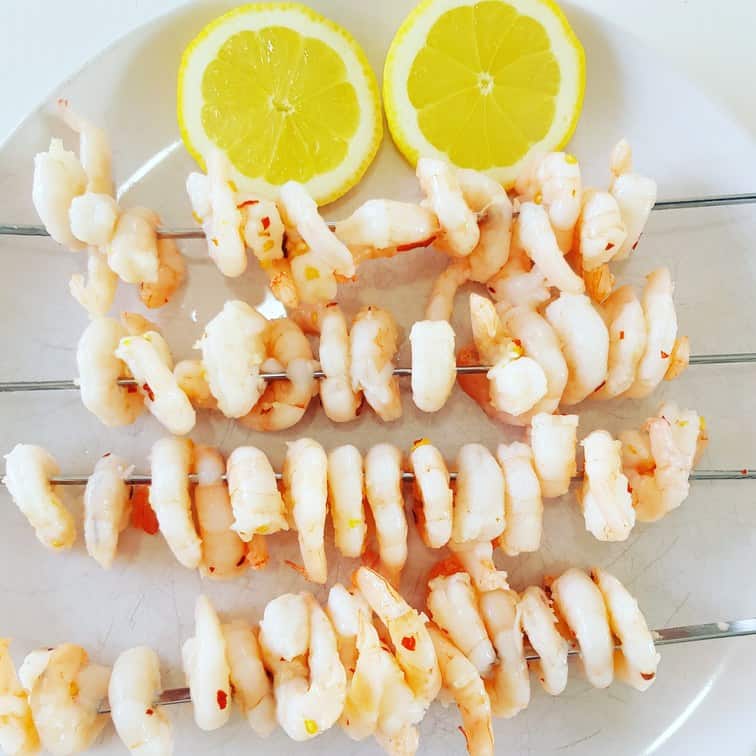 Lean Beef
This is nice and easy, as you can see from the photo there is a lot of fat still left on some of these wagyu steaks. However, if you make sure you only eat the beef it is fine. My God, it was delicious.
Smoking meats is another healthy alternative to grilling and will leave your lean beef incredibly tasty. You could do very lean pork or lamb as well.
If you love meat why not consider going on the carnivore diet check this list to learn more about it.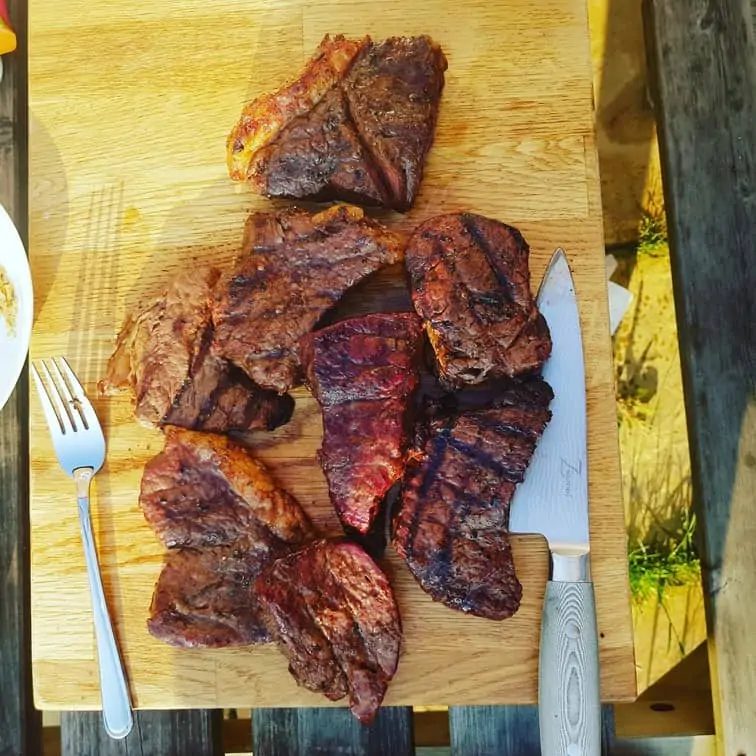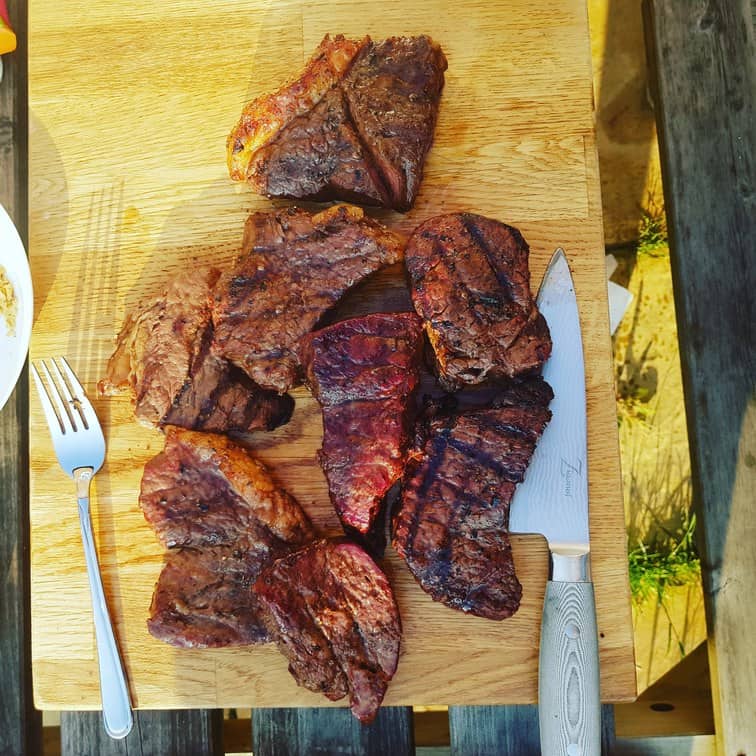 Chicken Breast with BBQ Rub
This was chicken breast, sprayed with Fry Lite and some BBQ dried rub. Filling and super healthy.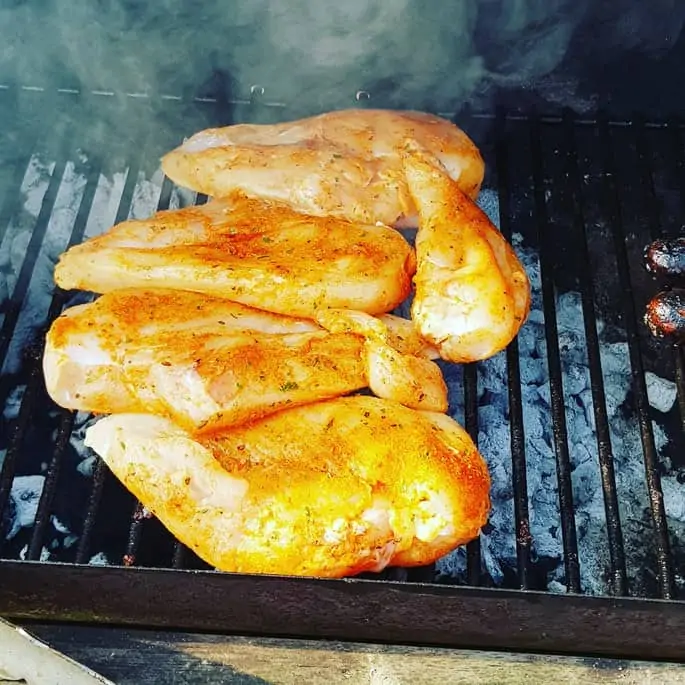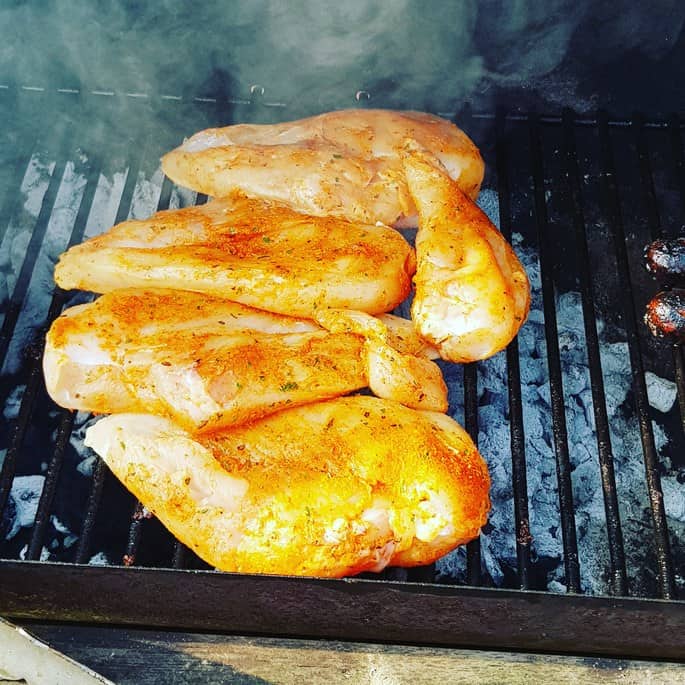 Low Syn Alcoholic Drinks
This is my favourite gin for the summer, Gordon's Premium Pink Gin with slimline tonic, frozen strawberries, blueberries, and raspberries.
This is only 3 syns on Slimming World (but you do have to measure the gin!!!)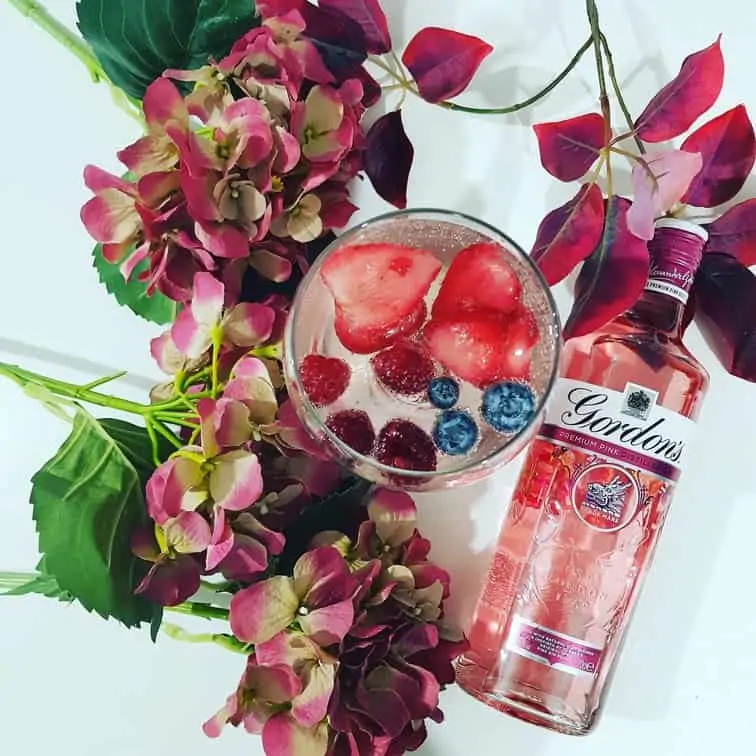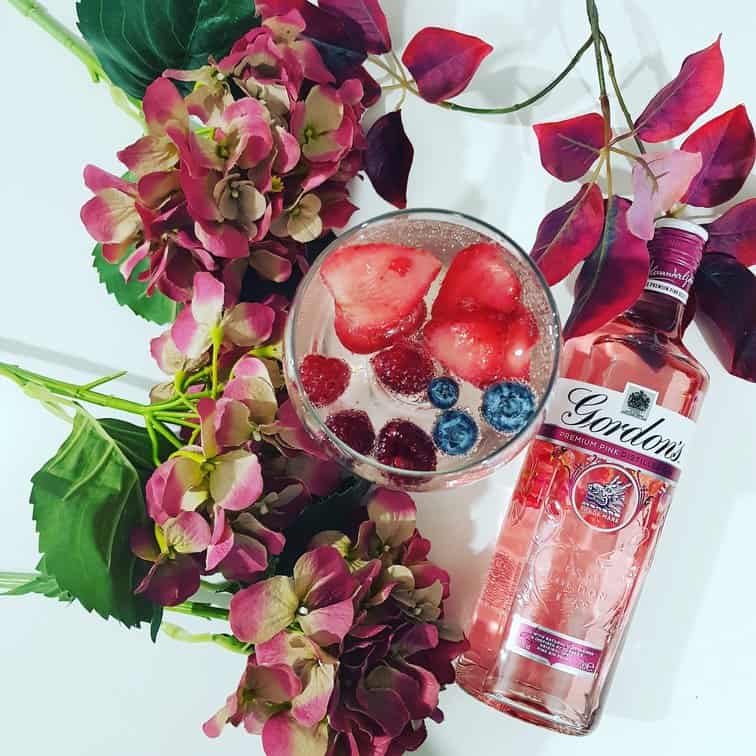 It's weigh-in day tomorrow, so I am hoping to reach the 1/2 stone target on week 3. Keep your fingers crossed for me!
Do you have any other how to have a healthy BBQ? If so please let me know below.
If you are looking for other healthy summer buffet ideas check out Just Average Jens post.
Do you want an easy autumn healthy recipe too? If so check out this chicken and butternut squash traybake recipe, it is super easy.
Last Updated on 22 October 2022 by homeschoolof1