The Importance of Sports and Child Development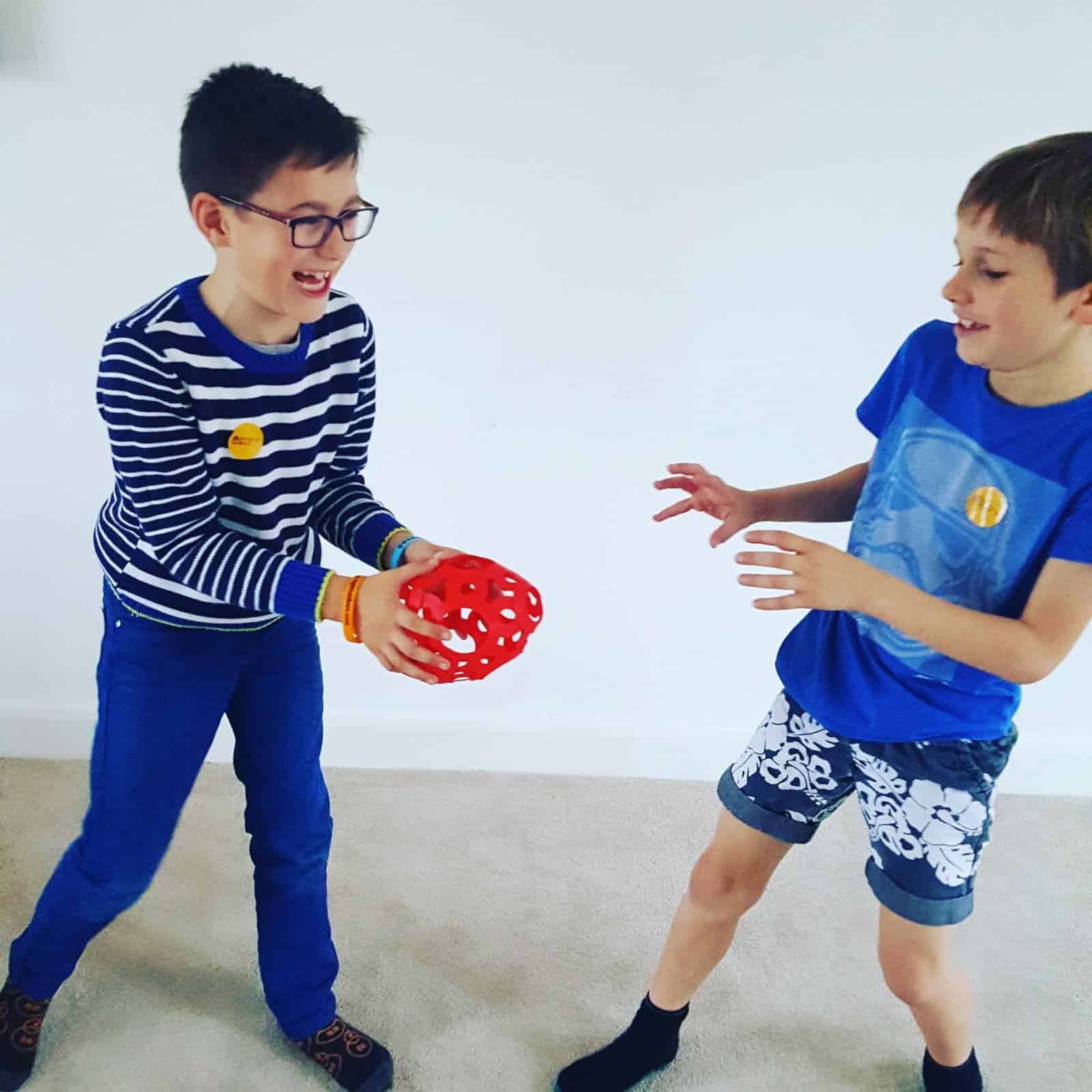 We know that active children are less likely to suffer from chronic illnesses such as obesity, diabetes, heart problems, and high blood pressure. Sports and child development are so important, carry on reading for the reasons why.
But physical exercise also helps children to grow and stimulates their physical and mental health. Recently when I was having a conversation with another dad about the role of sports, we both agreed that whatever their favourites –  be that football, basketball, athletics, netball – that sports for kids really is a great way of increasing all-round development.
**Disclosure this is a collaboration post.**
The science behind sports and child development
During playtime, children interact with their friends, building friendships. Over time, they begin to learn how to associate with their peers since they spend more time with them. Their character starts to develop positively as they become aware of how to interact and associate with the people around them too.
As well as identifying the sports they particularly like playing, the lack of parental involvement also helps them become more self-reliant. This will motivate them to grow and face the world on their own in the future.
But in the same way you're not always going to be perfect; children will more often make mistakes as they take part in these sporting activities. When they positively accept to be corrected, they are unlikely to repeat the same error. Therefore, sports aids kids in learning from their mistakes.
It shows them that there is always room to make amends once you have erred. In turn, the child will learn to accept corrections positively. Children will view competition as an avenue to learn from both their failures and successes. Reading about some of the key learnings from gymnasts for instance is really an incredible way to look at the huge depth of self development that sports allow our children to accelerate in.
Our children's intelligence is also a major area of development since all sports require them to use their thinking capabilities in some way or another. Most of the skills acquired when playing cannot be learnt in school, therefore making children's playing time the best moment to grow mentally.
Moreover, getting them outside in that fresh air when playing and exploring nature also contributes to mental development. Bouts of stress will drastically reduce since the children will spend more time socialising with the others instead of being confined in their rooms.
Types of Sports and how it helps children in their physical and emotional development
1. Basketball
As an indoor game it requires more physicality and it involves a lot of running. Once you receive the ball, you will have to make decisions in a matter of seconds on where to throw or whom to give the ball. This sport makes our children learn the importance of decision making (sometimes in a split second!) while at the same time improving their physical fitness.
2. Football
Playing in the company of ten other teammates, children learn on how to live with other people in the society. The game continually involves communication hence their listening skill will also be enhanced. Stress, on the other hand, will be reduced since the body undergoes through metabolism process thereby getting rid of toxins.
3. Athletics
Running raises the body's metabolic reactions, therefore stimulating the body to work correctly. This reduces the chances of contracting respiratory diseases like asthma and pneumonia. A trampoline is a great example of this. Children will be able to function properly without getting distracted. This is a brilliant sport for improving mental focus in a way the iPad won't 😉
4. Tennis
For slightly older kids, a game of tennis is one that involves fast thinking reactions. During playtime, the participants move all over the tennis court in a bid to ensure that the ball does not hit the ground, or else they lose points. As they move around, they get both the aerobic and anaerobic exercises that help their bodies.
5. Other sports
The great thing about sports is that almost anything can be made into a sport! Even the very best made up sports encourage creativity because children have to come up with structures that resemble real objects.
For example, even using you and your kids scooter, you can create an assault course that would make the BMX team proud! Moreover, during these games, children move and stretch their muscles, and keep seriously fit. It's not a bad workout for dad too!
Conclusion
Taking part in sports activities, whether outdoors or indoors, help to create a strong base for a more productive individual in the society.
The mental, physical and emotional aspects of our children will improve, and they will get exposed to the outside life in a way that's so much more enriching. When your child takes part in sports, all the senses are going to evolve. This will aid in not only stronger physical development but also a stronger mentality on how to approach life.
**This is a guest post from Han-Son. He is the founder of Daddilife, a leading parenting website for dads which features a range of stories and tips for the modern day dad. Follow them on Facebook and Instagram. **
Last Updated on 4 November 2021 by homeschoolof1