Easy Chicken and Butternut Squash Traybake the Family will LOVE
I absolutely love this time of year. The leaves are starting to go a lovely orange color, the nights are drawing in and the vegetables are just amazing. We popped to Aldi at the weekend and managed to get in their super 6 4 different squashes for only 39p each! Check out my easy autumnal chicken and butternut squash traybake recipe.
We managed to find butternut squash, a turban squash, a muscat squash, and a carnival squash (if I have got these wrong please let me know in the comments!!). They almost looked too nice to eat!
How to Prepare Squash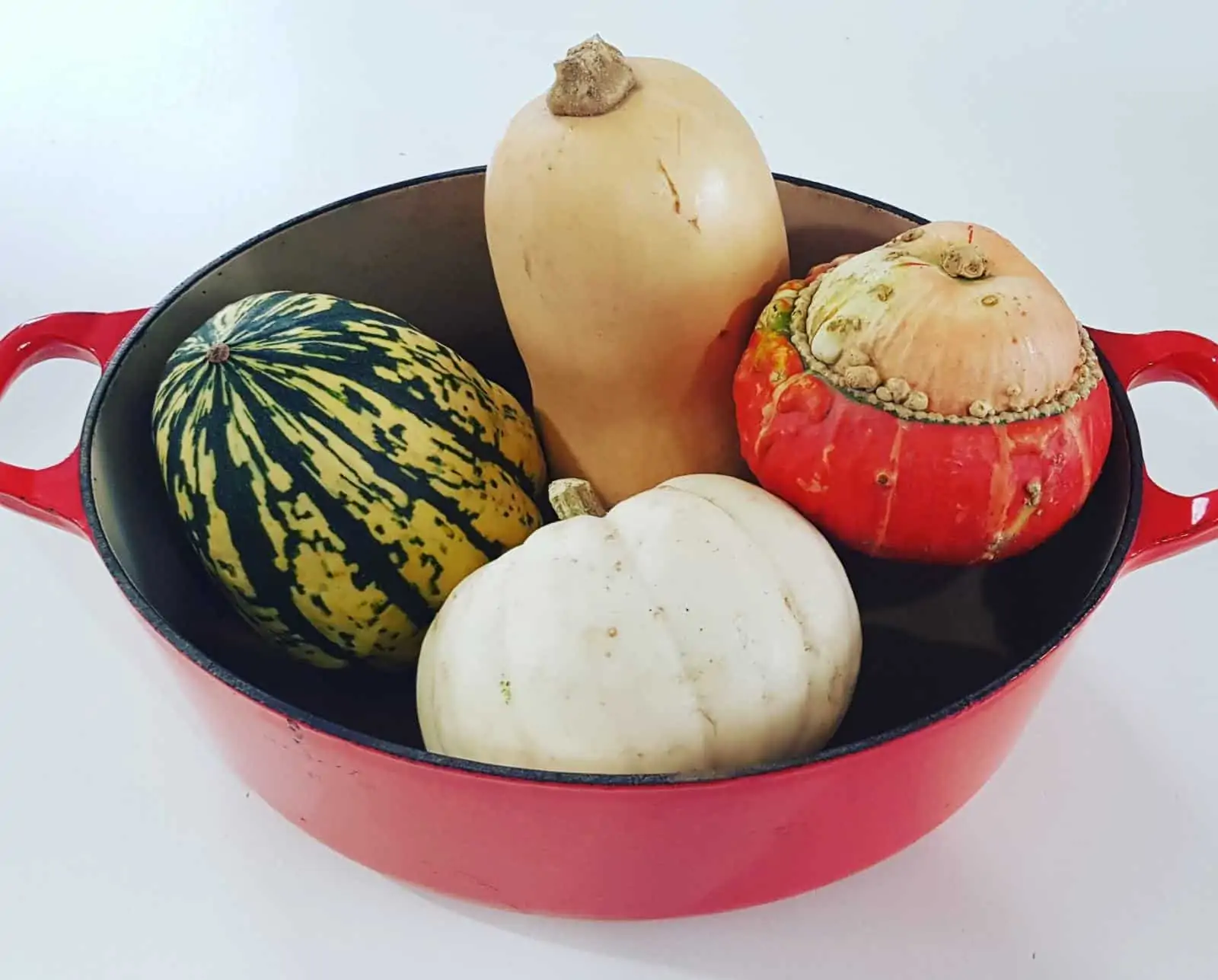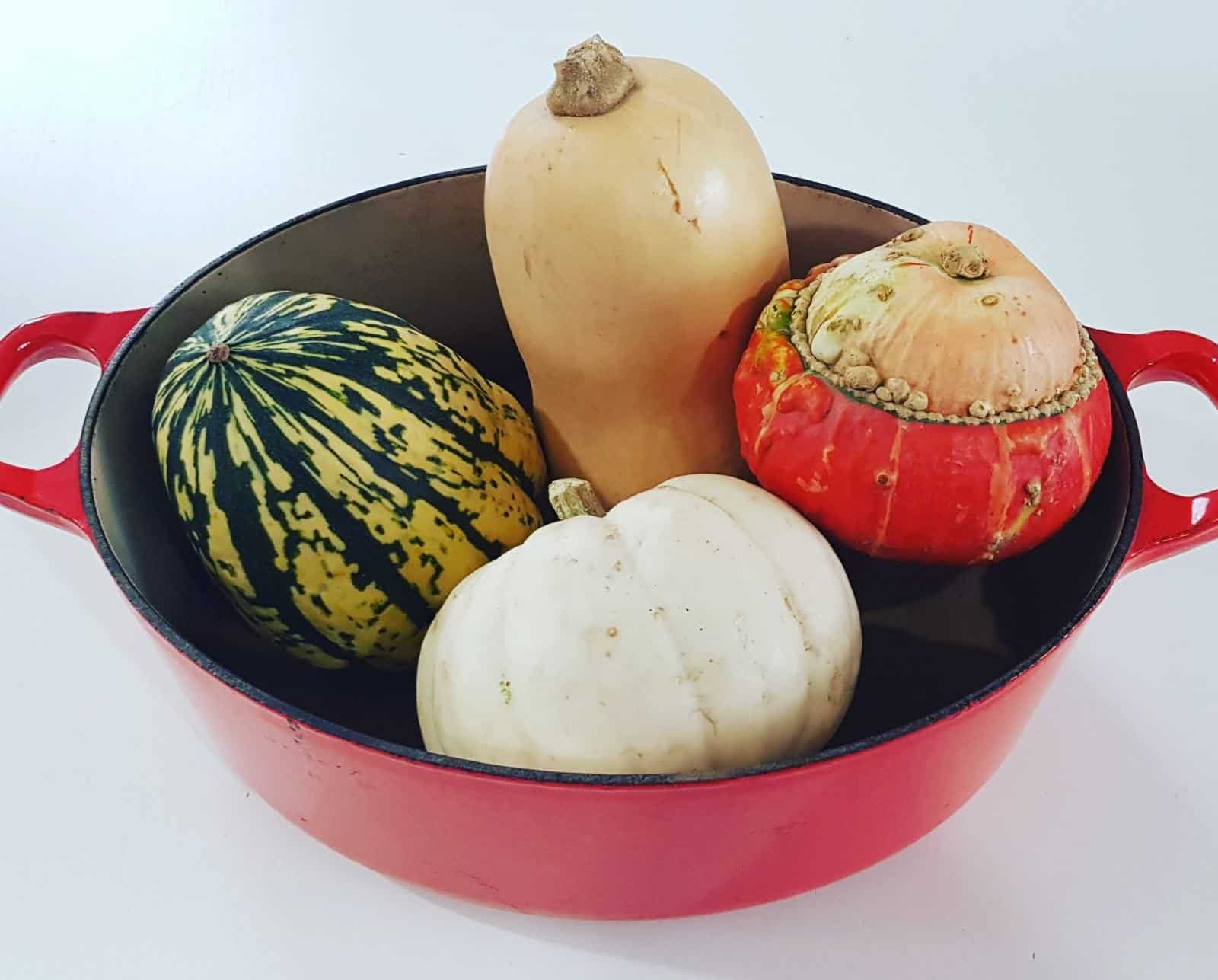 The only squash I had actually ever cooked before was the butternut squash which we normally have chipped and served as an alternative to oven chips. So I had absolutely no idea how to cook them or in fact what they would look like inside.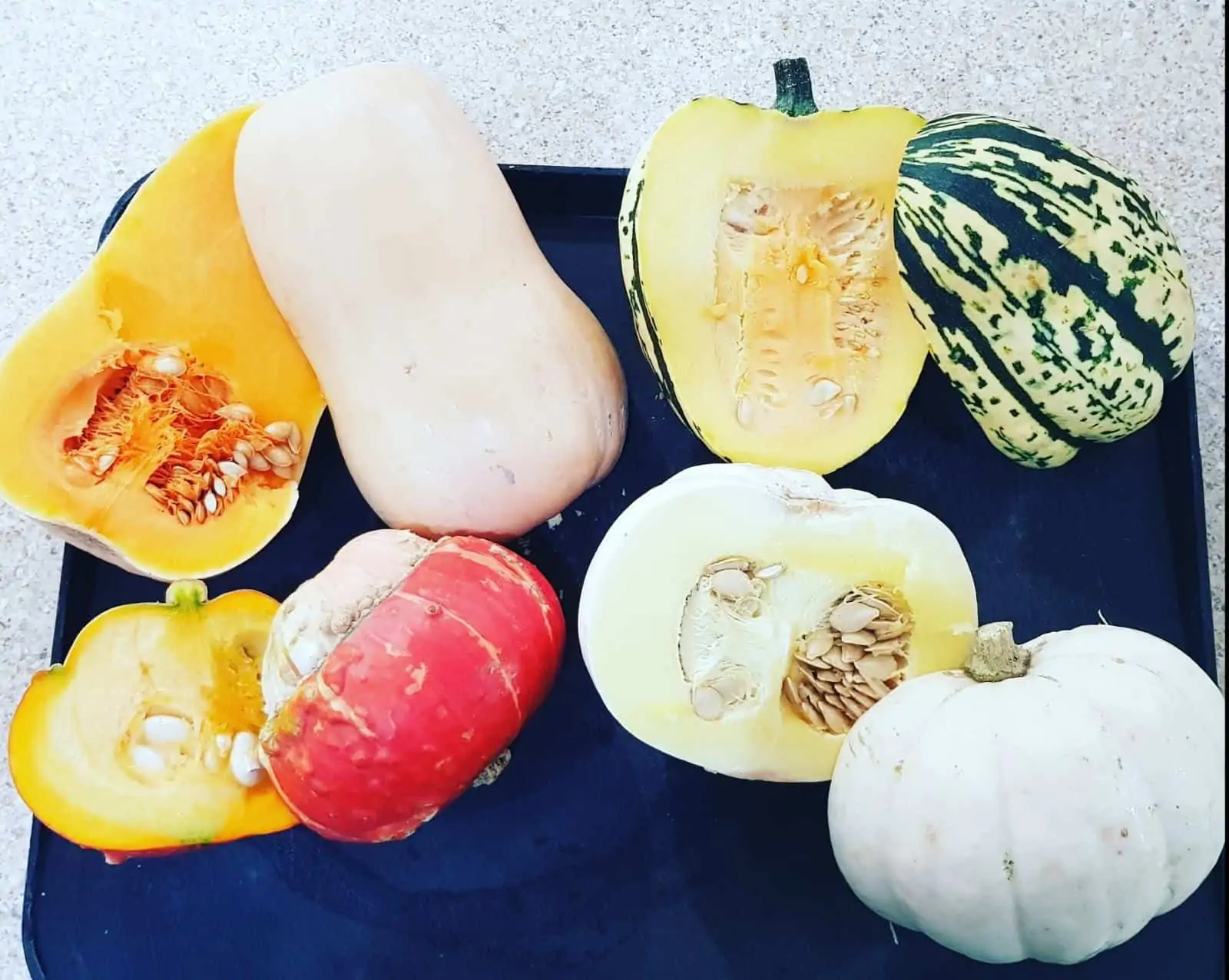 Word of warning, they are so hard to actually cut open. I did manage but I had to use a lot of force and a very sharp knife.
The butternut squash definitely had the most flesh and the turban squash (the smallest pictured) definitely had the least and I soon realized it would take much less cooking.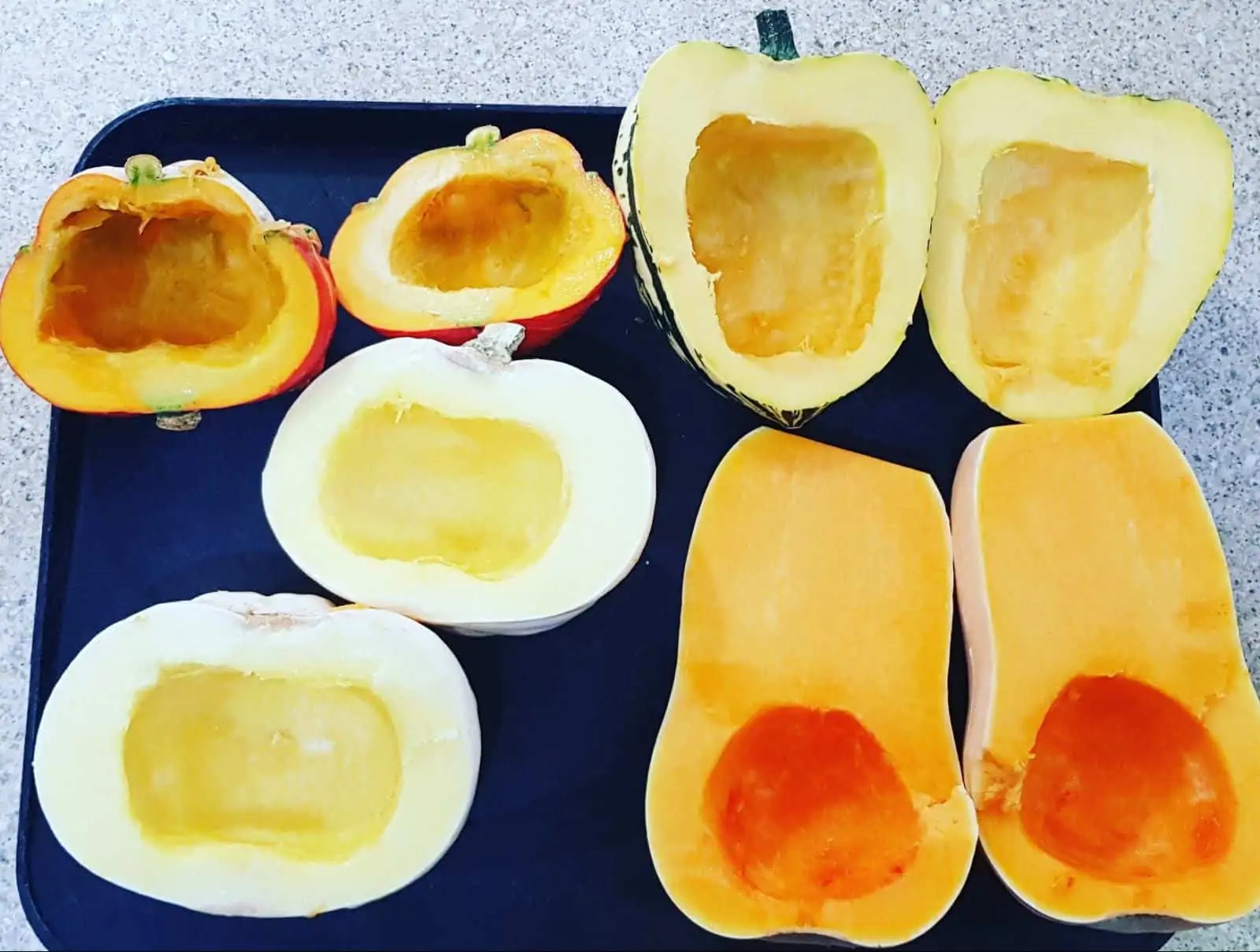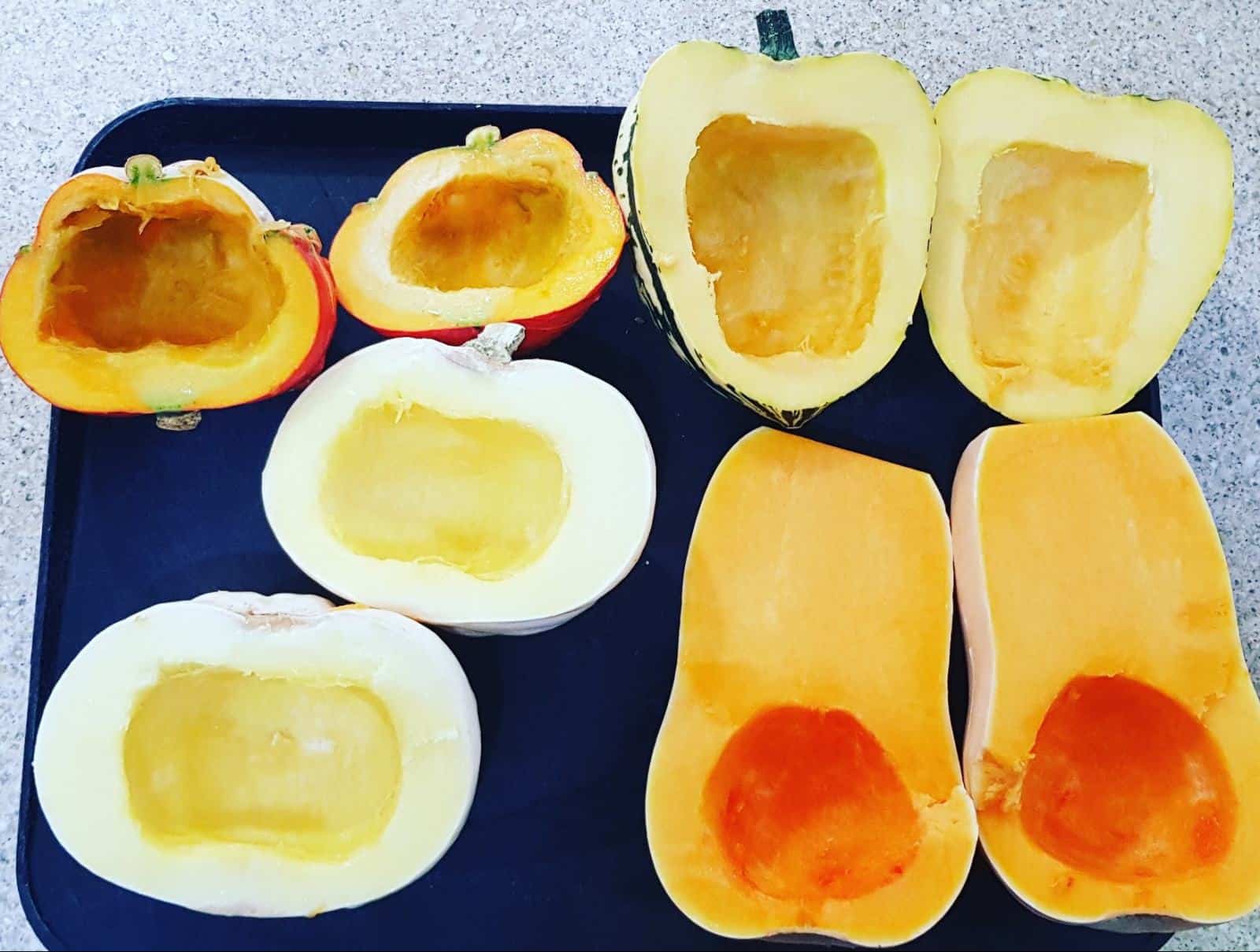 As I wanted to actually taste the different varieties of squash I opted for a simple Squash and Chicken Tray Bake.
Chicken and Butternut Squash Traybake
Ingredients
Chicken Thighs
Variety of Squash
Olive Oil
Garlic
Basil
Salt and Pepper
Method
Preheat the oven to 180 degrees C or 360 degrees F
Clean the squash. Don't bother peeling it.
Cut the squash in half
Take out all of the seeds of the squash
Cut the bigger squash into quarters, but leave the smaller squash in half
Add the chicken thighs to the dish along with the cleaned squash
Add 2 garlic cloves (or more if you love garlic)
Sprinkle with olive oil, basil, salt, and pepper.
Add to the oven for about 30/40 minutes. Keep checking the squash though as you don't want it to burn.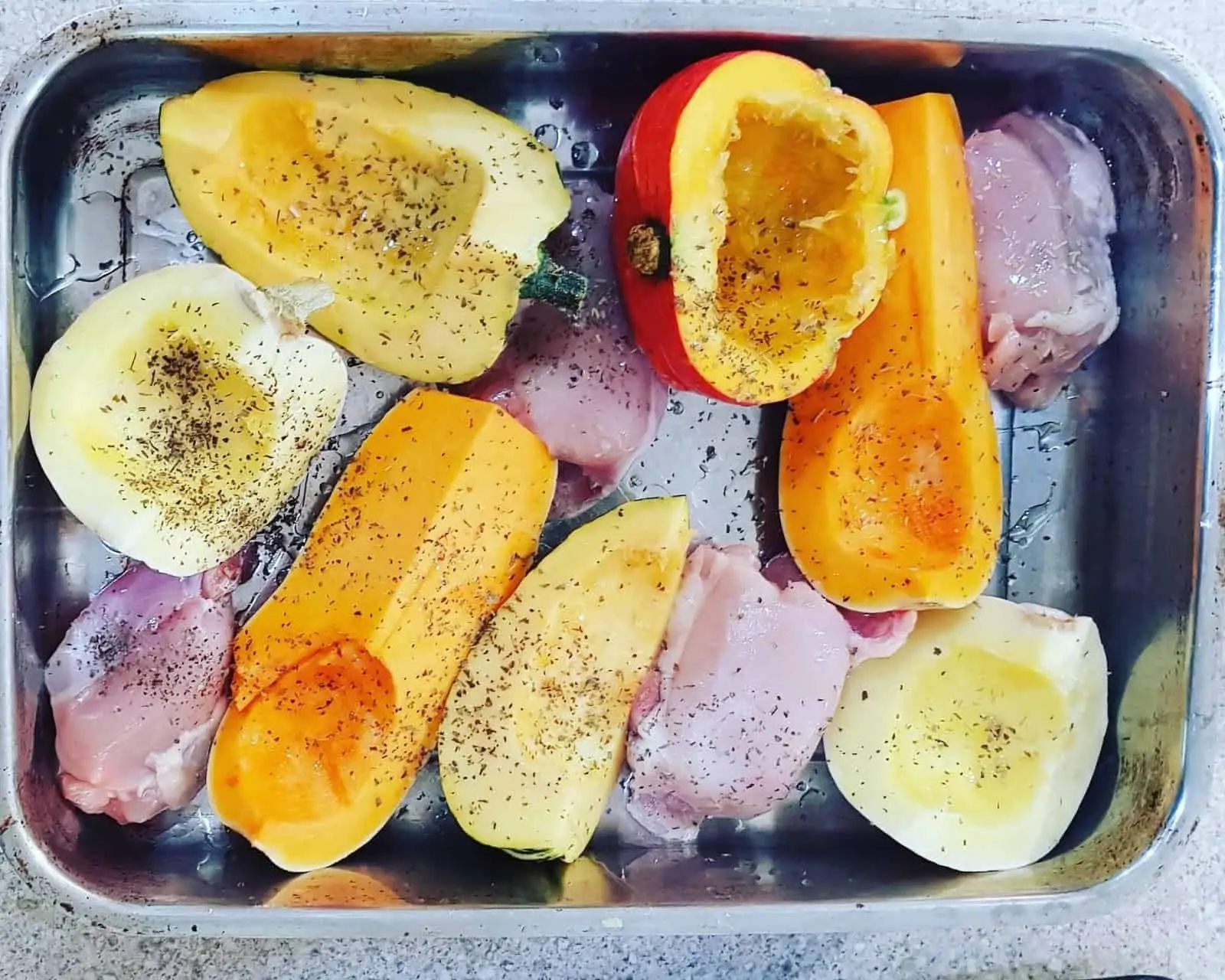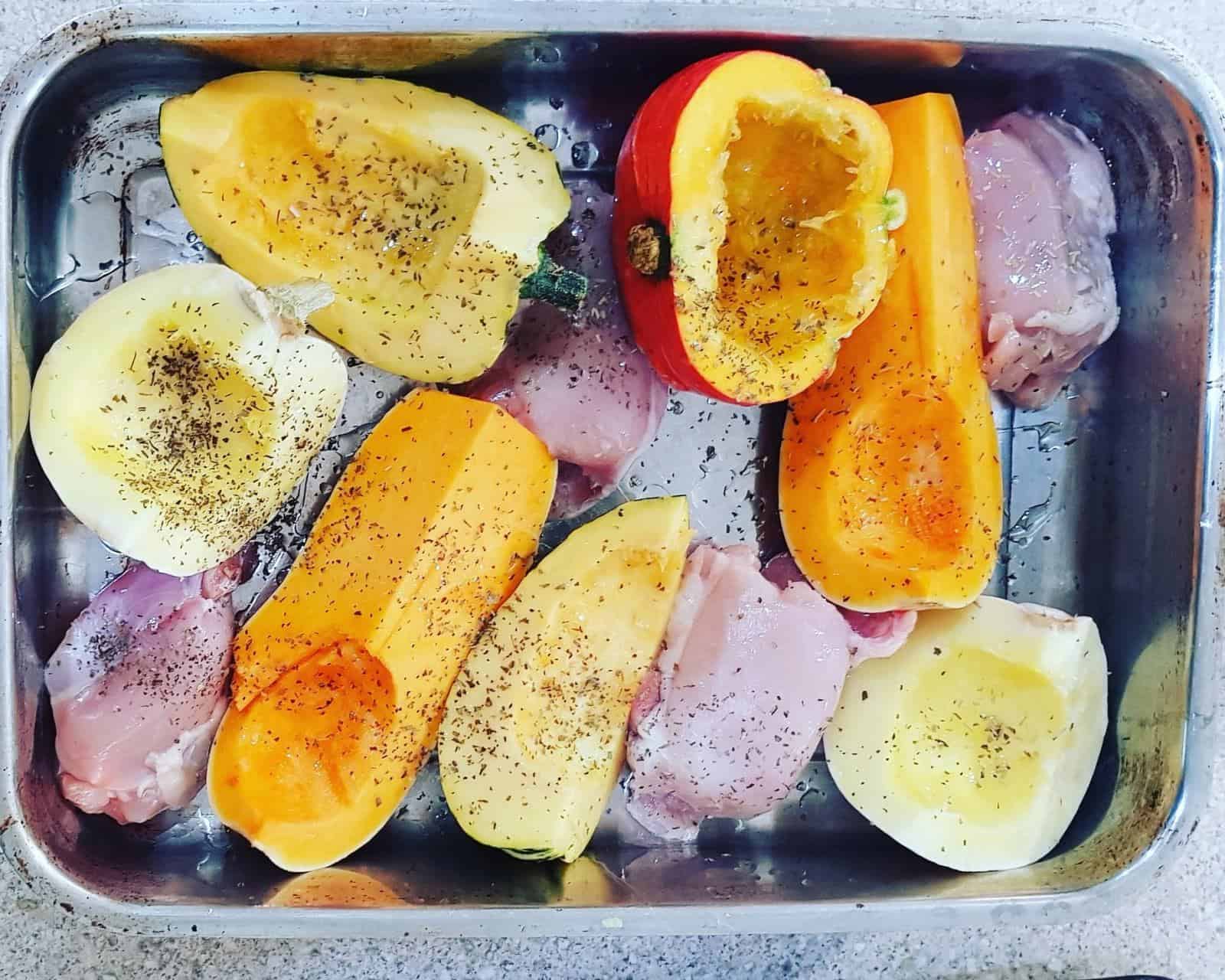 Dinner is served! This Squash and Chicken Tray Bake is such an easy and healthy meal to prepare and what's better is it looks amazing.
Let me know in the comments if you have tried my easy autumnal chicken and butternut squash tray bake recipe.
If you are following the Slimming World Diet why not check out my slimming world BBQ ideas, and my Whole30 book review.
Last Updated on 25 April 2023 by homeschoolof1