14 of the Best Musical Theatre Productions for Kids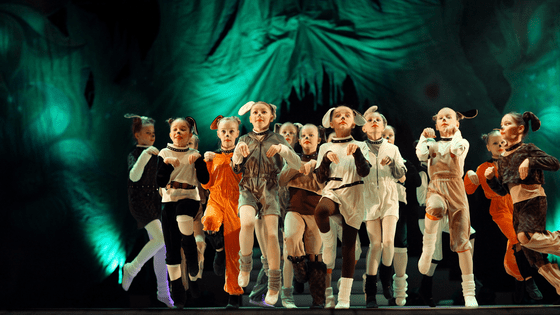 One of our all time favourite things to do as a family is to go and see musicals for kids.
Freddie has recently joined a musical theatre school as he has been so inspired by the theatre.
This week we are going to see Annie, now this film (the 1982 version!) I remember having a few friends round my house to watch the video for my birthday and we all absolutely loved it, and ever since this has been one of my all time favourites. I even liked the 2104 reproduction of the film, I know it got poor reviews, but I still liked it!
Musical theatre for kids
Theatre trips to date (with Freddie) starting with the most recent, ignoring pantomimes (last year seeing Robin Hood in Loughborough – it was ace!)
Annie – West End, London
Thriller Live – West End, London
Railway Children – West End, London
Horrible Histories – West End, London
Wicked – West End, London
Blue Man Group – Universal Studios Florida
Lion King – Broadway, New York
Oliver – Curve, Leicester
Witches – Curve, Leicester
Cirque Berserk – Curve, Leicester
Scooby Doo The Mystery of the Pyramid – Belgrade Coventry
The Play that goes Wrong – Belgrade Coventry
What the Ladybird heard – Belgrade, Coventry (check out this review from Shel at The Willow Tree)
Spots Birthday – Curve, Leicester
We started taking Freddie to the theatre when he was 3 years old, and the first thing he saw was a pantomime.
Freddie is a very active and somewhat crazy child with ants in his pants. But at the theatre he changes, he sits and watches it and takes it all in. We knew very early that he was going to share our love of musical theatre.
As you can see from the list above, we started with very kid friendly productions that were age appropriate with Spots Birthday, and the first "proper production" on Broadway was when he was 6. This was also our first time in New York so it was a real experience, and it was just fantastic.
I thought the tickets were expensive in London , but nothing compared to New York, we paid about £600 for the 3 tickets, but it was an experience none of us will forget, and I have to say completely worth the money.
Kids Week Theatre – Kids Go Free
Now this looks like a lot, and I suppose it is, but all of the West End ones (except Annie) were all purchased on Kids Week, where the children go free with a paying adult. I highly recommend doing this as it is expensive to go to the West End, especially as we insist on sitting in the best seats.
These tickets go live in June and are for productions in August, so perfect for school holidays. The only problem is you have to be there ready the minute the tickets are released to get to see the best shows, this year I am wanting to go to The School of Rock and Matilda as Freddie will just love them.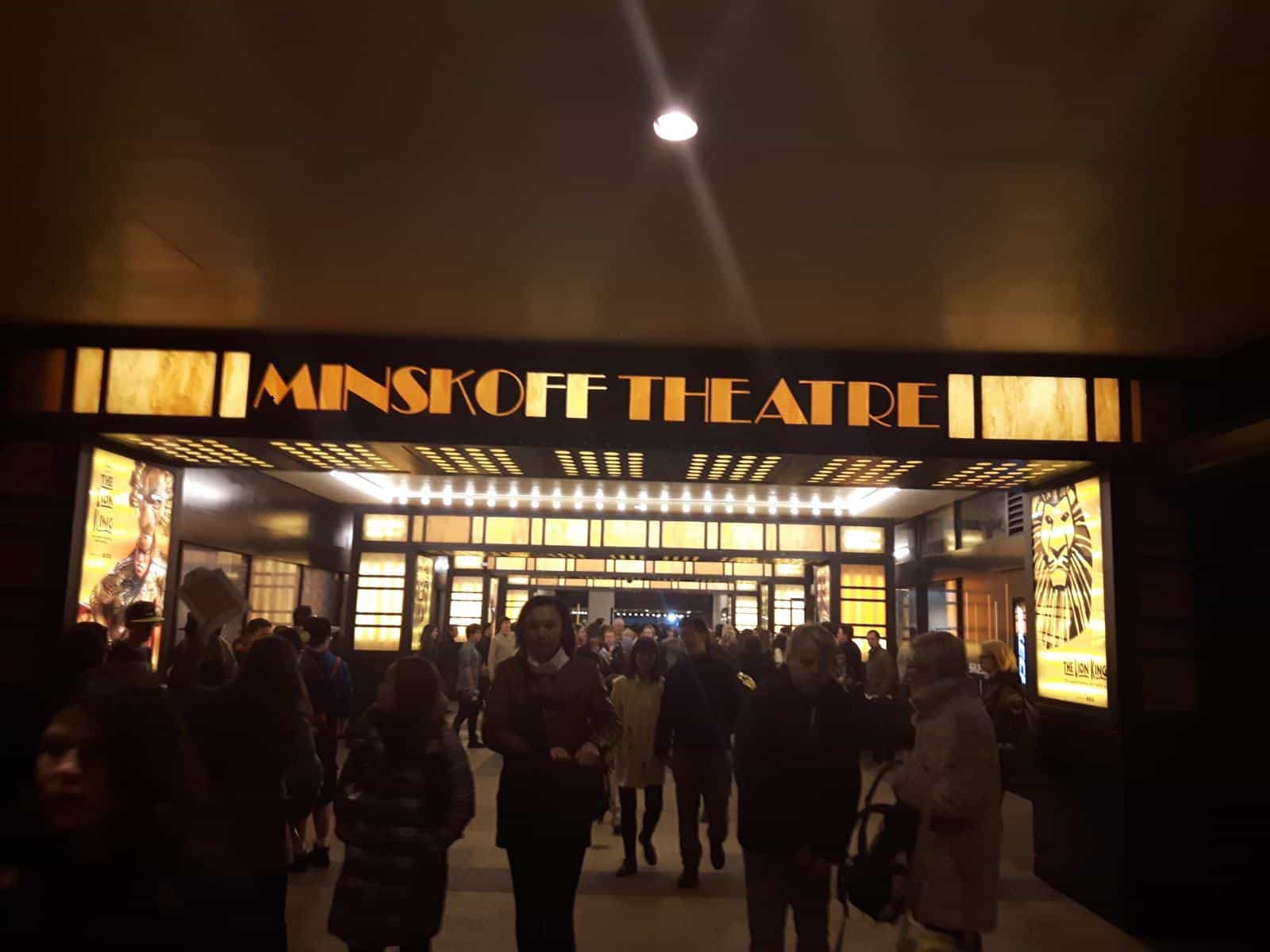 Why we love musical theatre for kids so much?
It is an absolute escape from the modern world, there are no phones allowed, no photographs to be taken. You are just submerged into this amazing world of the play. There are no adverts, no trailers it is all about the production, no one is selling anything, or promoting anything it is just pure indulgence.
No two plays are ever the same, the actors always feed from the audience, sometimes, they might even get something wrong, but it is just so real. You can sing, sometimes even dance (certainly at Thriller Live) and you just lose yourself in the music.
When I go to the theatre to watch an adult production, I nearly always cry. But that is fine, no body judges you, everybody feels the same. Although I have to say I went to see Madam Butterfly (I know it is an opera) and I was hysterical, which was a little embarrassing, but I just didn't care, I was so in the moment of the production.
Nine times out of ten we opt to sit in the stalls (for 2 reasons, firstly in my opinion, they are the best, and secondly I am a scared of heights, and some theatres are really steep!) and for some productions we have seen, particularly the Lion King the animals are all around you dancing and walking through the isles, it is breathtaking.
Other productions there are actual real life props, which is truly spectacular in such a small space of a theatre, but The Railway Children is actually performed at Kings Cross Railway station, so there is a real life train track. Miss Saigon (of course I have seen this without Freddie) has a helicopter!
What is our favourite musical theatre for kids ?
Well we all have different favourites and for different reasons:
Freddie's favourite was Thriller Live. He like so many children of his age are a little obsessed with Michael Jackson. He knew all of the songs and sung his little heart out the whole way through.
Stu's favourite was the Blue Man Group in Universal Studios. It really was worth seeing, but only if you like lots of noise and lots of flashing!
My favourite from this list would probably have to be Lion King, the production was absolutely amazing. I know this is also on in the West End, and I have heard awesome reviews of it being performed there, so would highly recommend it. My all time favourites of musical theatre would have to be Miss Saigon and Les Miserables, in my opinion they are in a league above everything else I have seen (apart from Madame Butterfly which is of equal quality).
Is the theatre the same as the cinema?
Absolutely not, I hate the cinema, I never go unless I am dragged, generally kicking and screaming. It is similar in the sense you are sitting watching something for 2 / 3 hours, but it is not personalised, it has zero character, people are still sitting playing on their phones. Now to be fair, Stu and Freddie love going so they go while I make dinner or wash my hair!
What musical theatre for kids do we plan on seeing in 2018?
There is a list of course, but we are hoping to see at least School of Rock and Matilda.
What is your favourite production to take your kids too? We try to go at least 3 times a year so we are always looking out for something new……
**Disclosure – This post may contain affiliate links. This means we may receive a small commission, at no cost to you, if you make a purchase through a link. **
Last Updated on 30 August 2021 by homeschoolof1