Tamassa Resort Mauritius: A great family vacation
We absolutely love travelling as a family and have recently returned from a fortnight at the amazing Tamassa Mauritius in Bel Ombre.
If you have not been to Mauritius before check out our packing list, you will find everything you could possibly need!
Tamassa Mauritius
After nearly a 12-hour flight plus an hour transfer to the resort, we were of course absolutely shattered. However, this was our view from reception! We were in Paradise.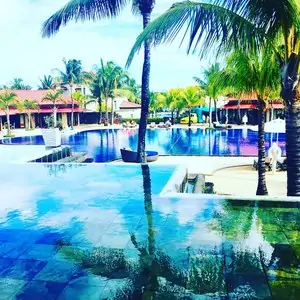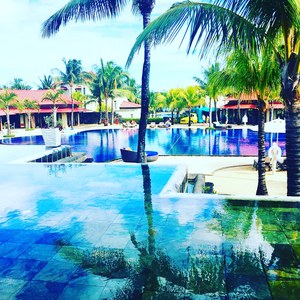 We were escorted to the restaurant (as it was about 7 in the morning) and we helped ourselves to a lovely buffet breakfast. There was everything you could want, a continental or a full English breakfast.
What surprised us almost immediately was the service.
We have stayed in many very nice hotels including the Ritz Carlton in Naples which is renowned for its amazing customer service, but the Tamassa Resort Mauritius was of equal quality.
I highly recommend getting a free TSA precheck before you go to save valuable time at the airport.
**There may be affiliate links in this post. You can read my full disclosure at the bottom of the page.**
Insight Guides Pocket Mauritius (Insight Pocket Guides)
Super Shopping-zone Water Shoes Quick Dry Beach Shoes
MAURITIUS TRAVEL GUIDE 2023: The Ultimate Handbook for
Dodo Destiny: An American Eye On Mauritius
Kids and Teens Club at Tamassa Mauritius
As our son is effectively an only child (he has adult siblings), and very social. He always insists on making friends the minute we arrive. So on day 2, we went to the kids club.
This was fantastic it was huge, much bigger than other resorts we had stayed at. There were always at least 2 members of staff in there. He only went a couple of times though.
This was nothing to do with the activities they had, or indeed the staff. All of the kids that were there when we were, were French and generally younger than him.
On day 4 we met some slightly older children (aged 10-12) who were going to the teens club. This was where he spent most of his time if he wasn't in the pool.
There were 2 table tennis tables, 2 tennis courts, badminton, sofas, pool table and a TV. Again there was always lots of staff in there who made sure they played some sport. Rather than playing on their game consoles the whole time!
The staff were just fantastic in the teens club as well, when we did leave our son alone with his friends. They always made sure they knew where he was, and they all knew him.
Book your next holiday to Mauritius today.
Room 1008, Tamassa Resort Mauritius
We had a lovely room overlooking the sea, it was absolutely gorgeous.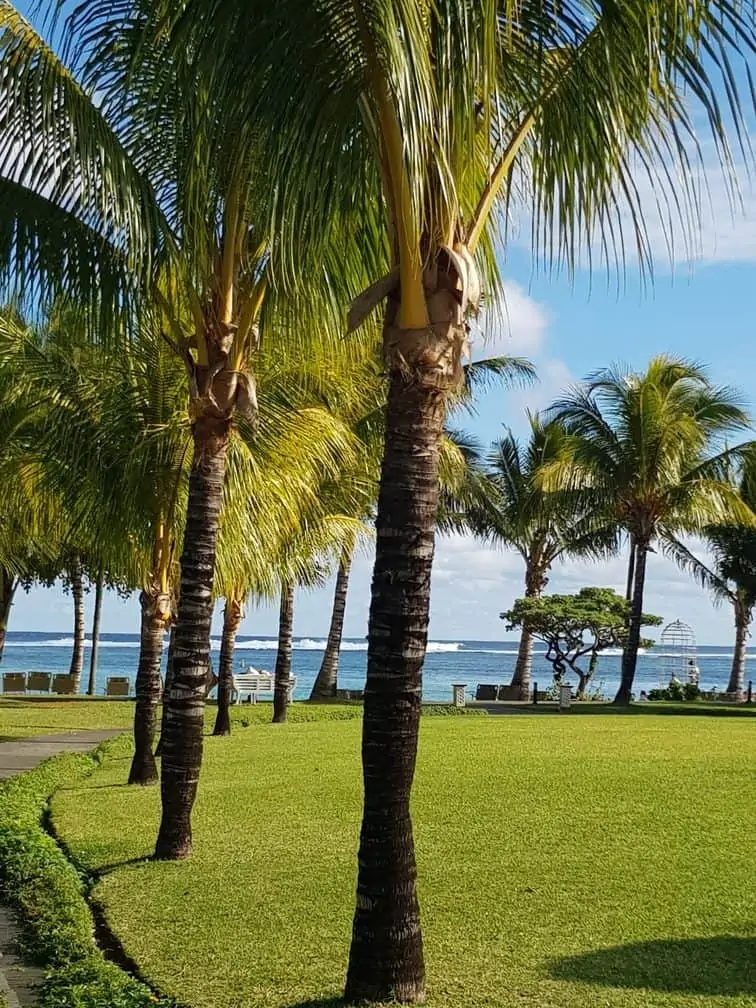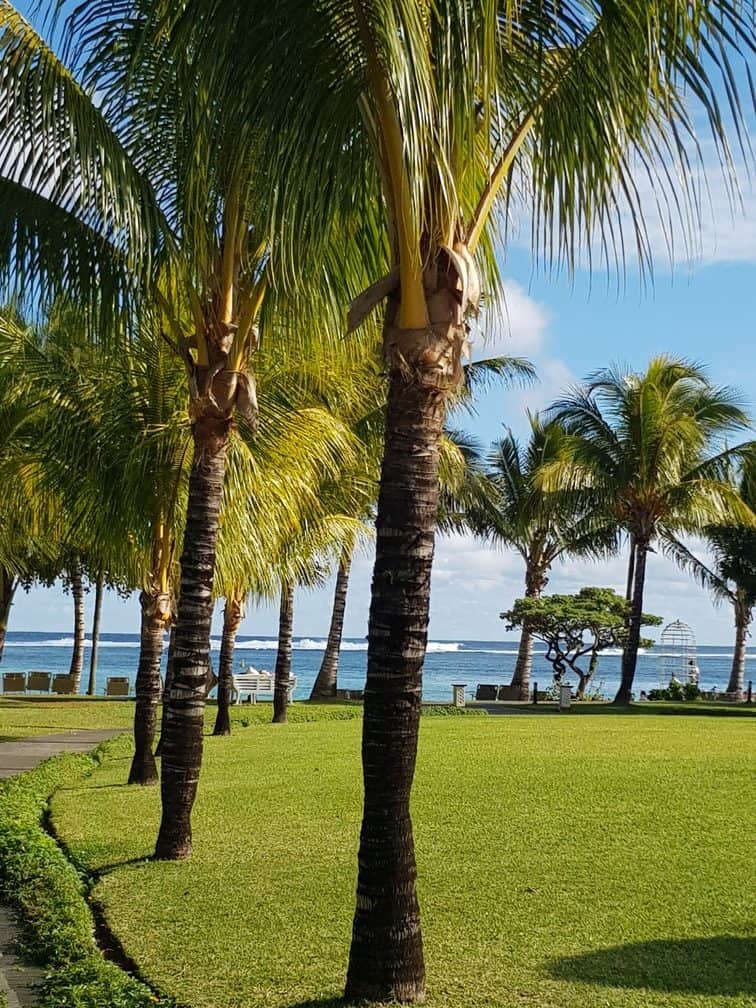 The room was fairly small, mainly as we had a second bed in with us for our son. This was on the bottom floor and there was no one above us, so if we returned we would opt for this room again.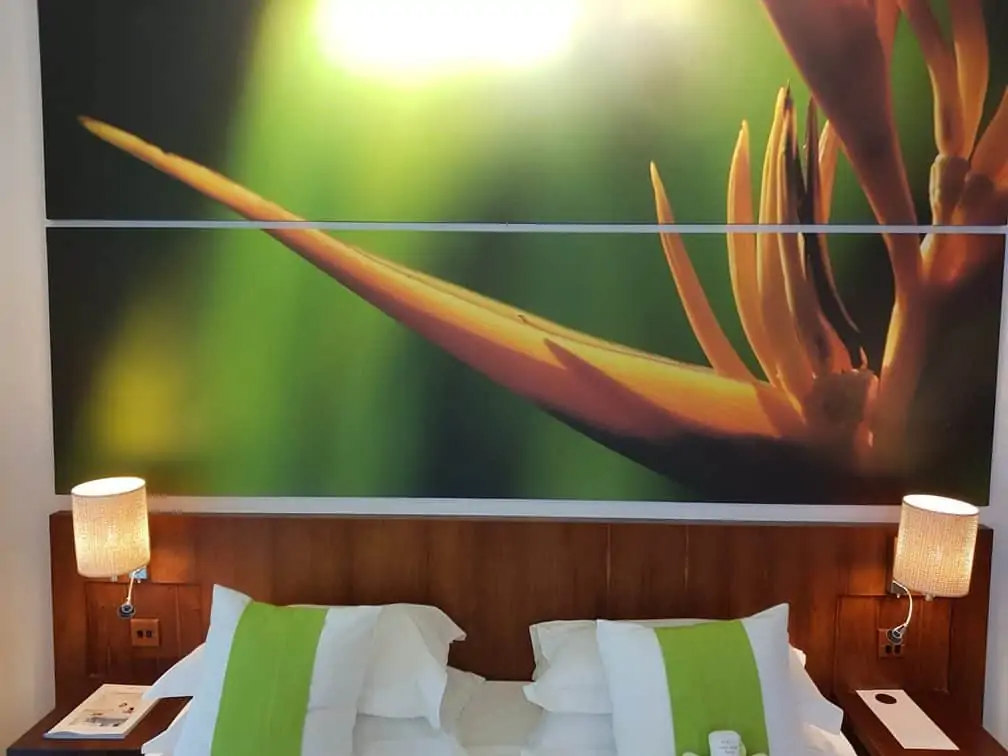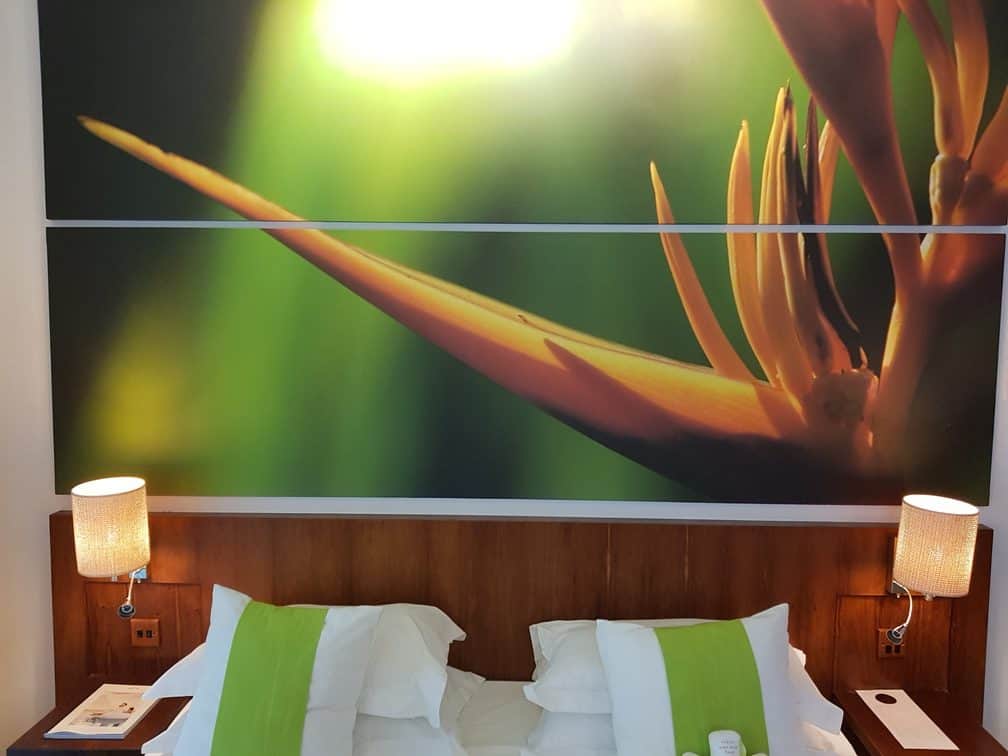 The bathroom however was plenty big enough with a large shower, bath, and 2 sinks, and a separate toilet.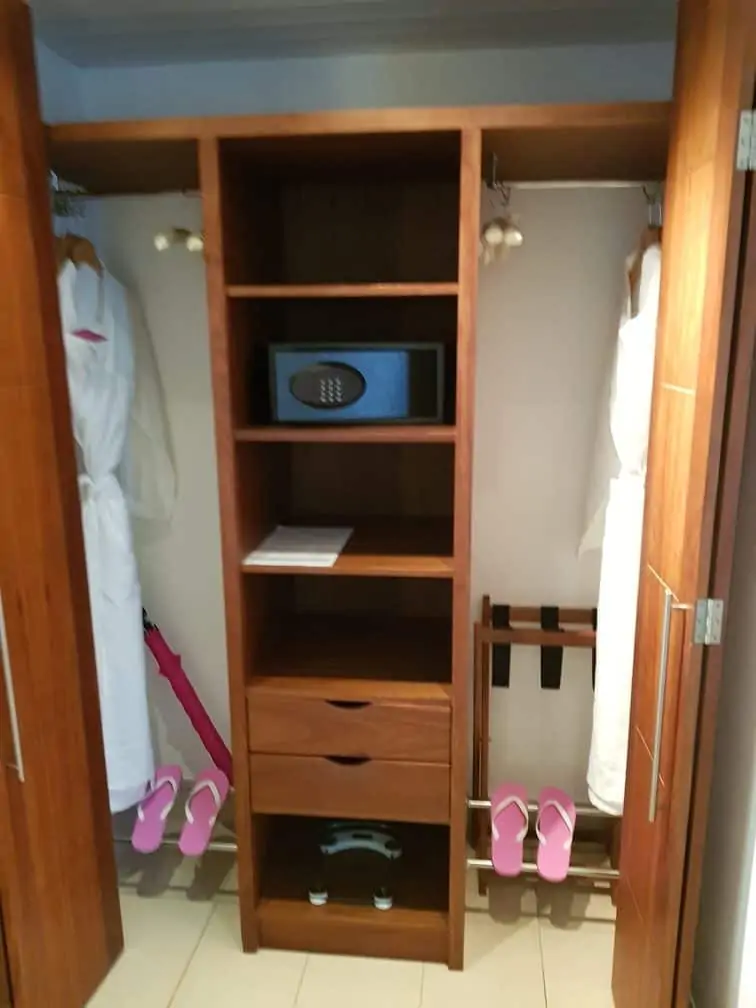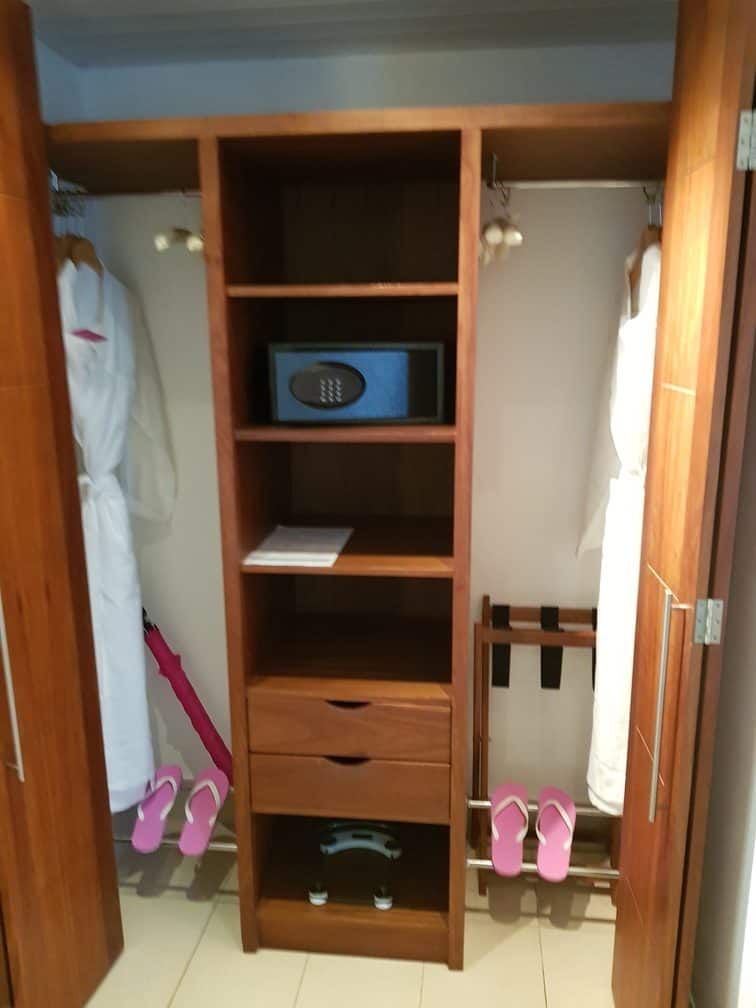 The room was incredibly clean and was cleaned twice a day.
On our last evening, the lovely housekeeper made a special towel design on our son's bed, which was just lovely.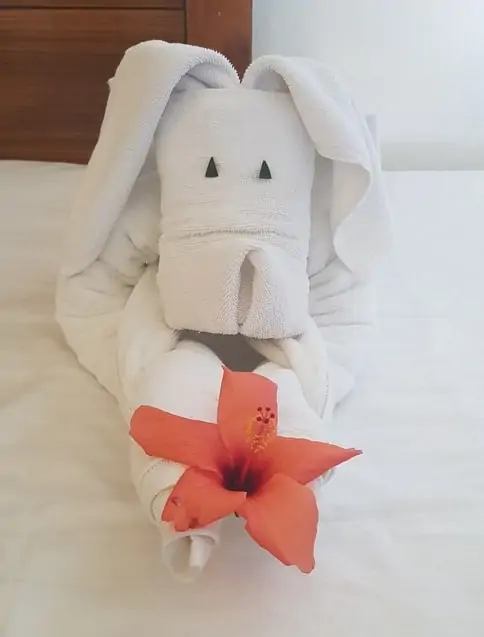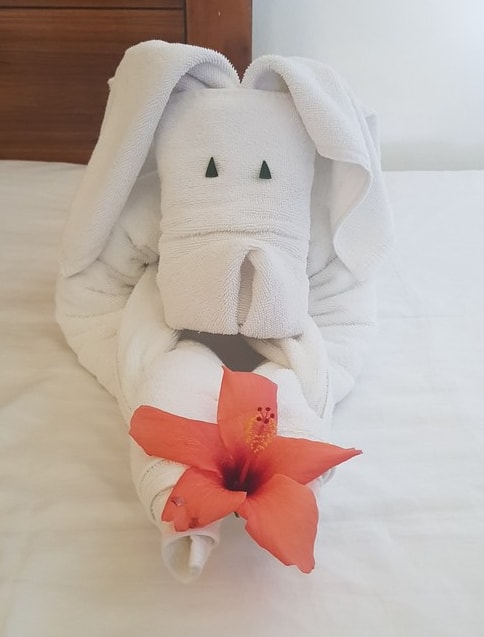 Food at Tamassa Resort Mauritius
There are 2 main restaurants, a buffet style, and an a la carte, plus a burger van in the day. We are not particularly fussy eaters, but I hate spicy food. So I was a little worried I wouldn't find anything I liked. But, we didn't have a bad meal.
We preferred the A La Carte (Playa) but only because I am not a big lover of a buffet restaurant.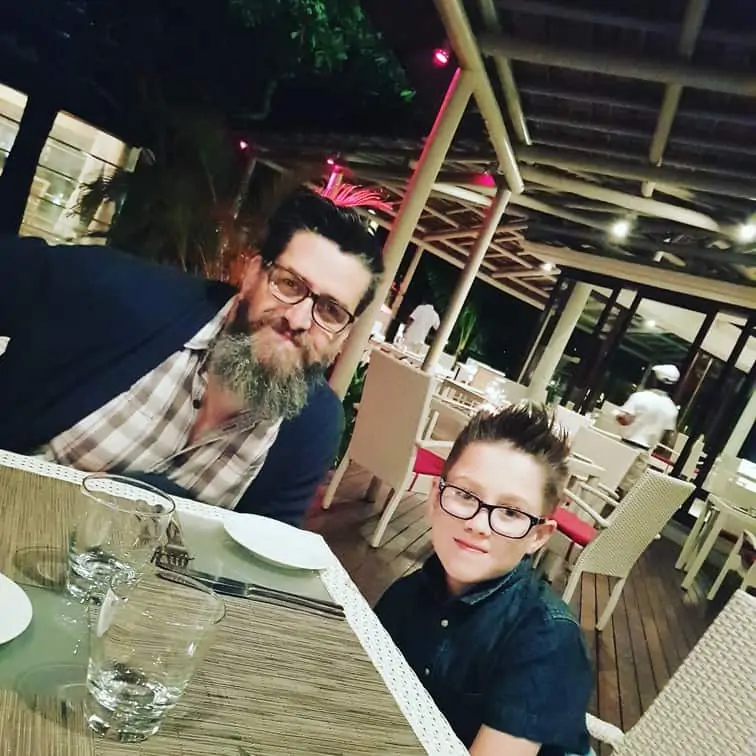 The burger van was in a league of its own though. It was open from 12-3 every day and my God I have never enjoyed a burger so much. So much so, I am embarrassed to say we had a burger every day!
Swimming Pools at Tamassa Resort Mauritius
There were 3 main swimming pools, plus a small one in the spa. They were not heated though, so if it was a cold day (we, unfortunately, had a few) you couldn't really go in.
Before you go make sure to check out our top 10 swimming accessories for kids that you can't leave the house without.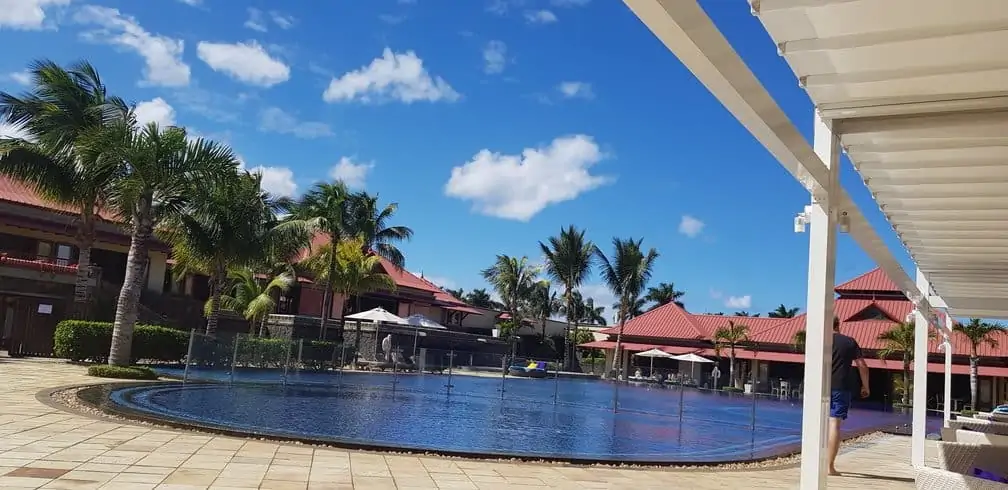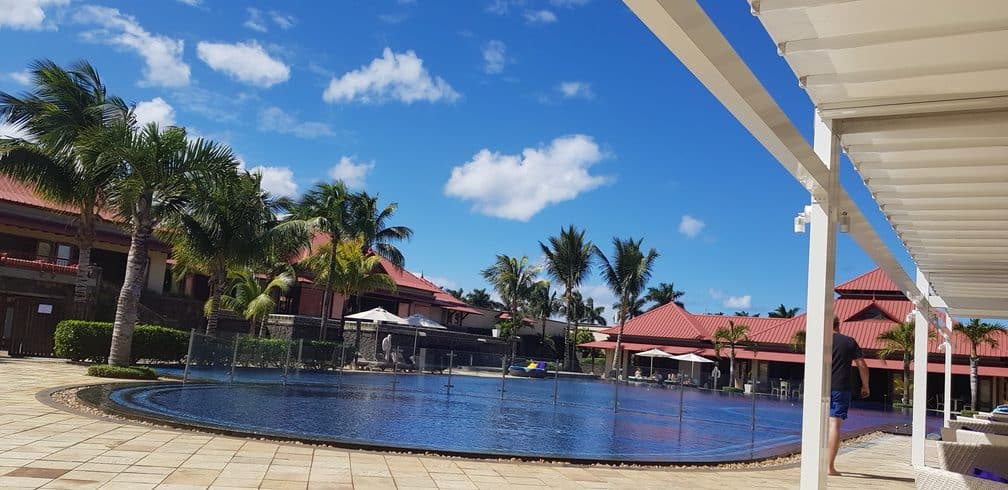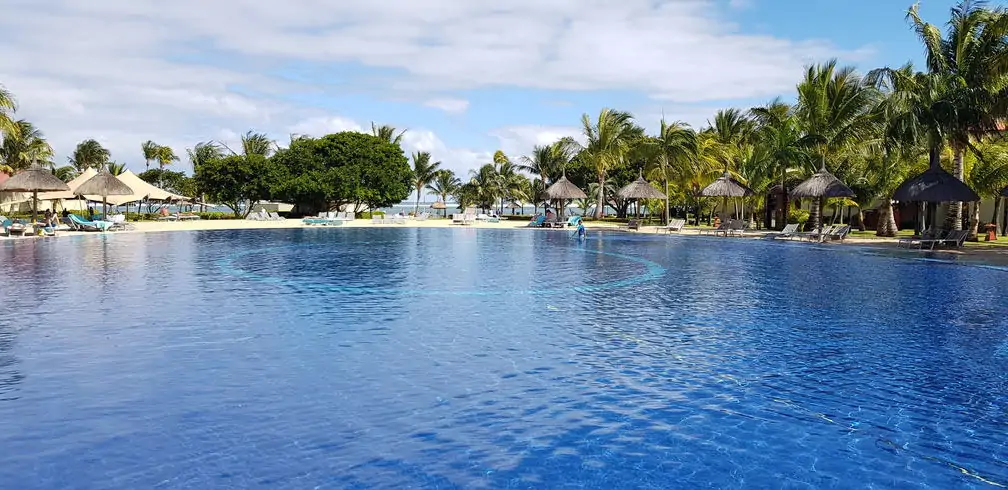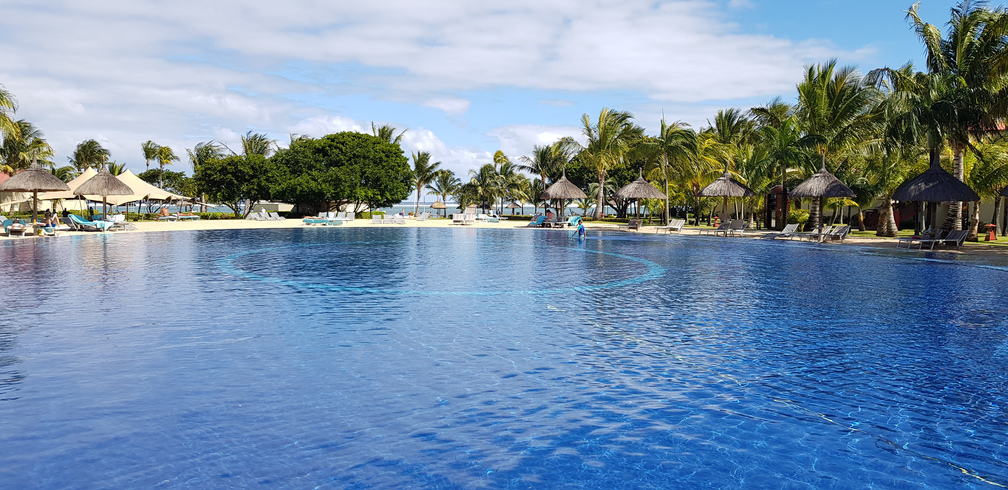 The main pool near our room had a help yourself drinks fridge which was great.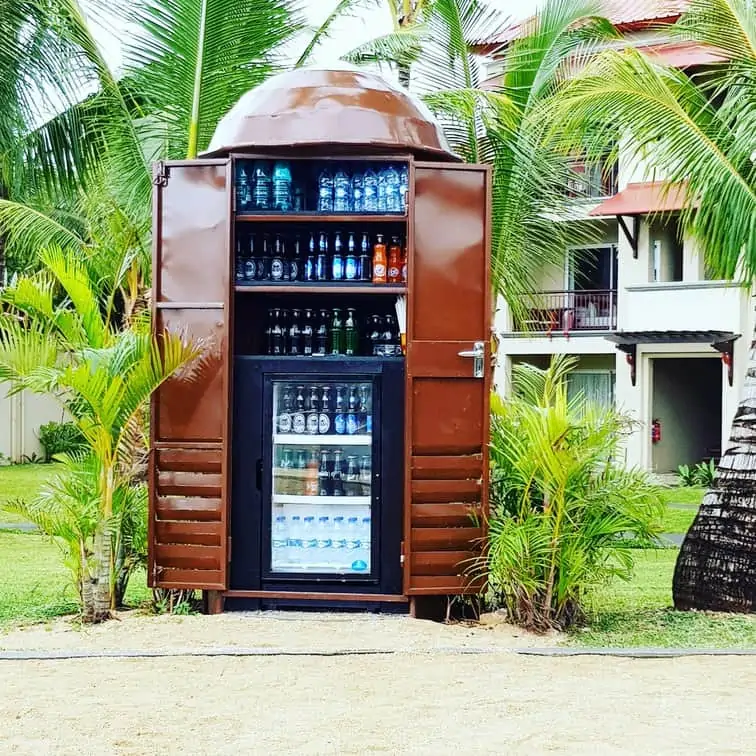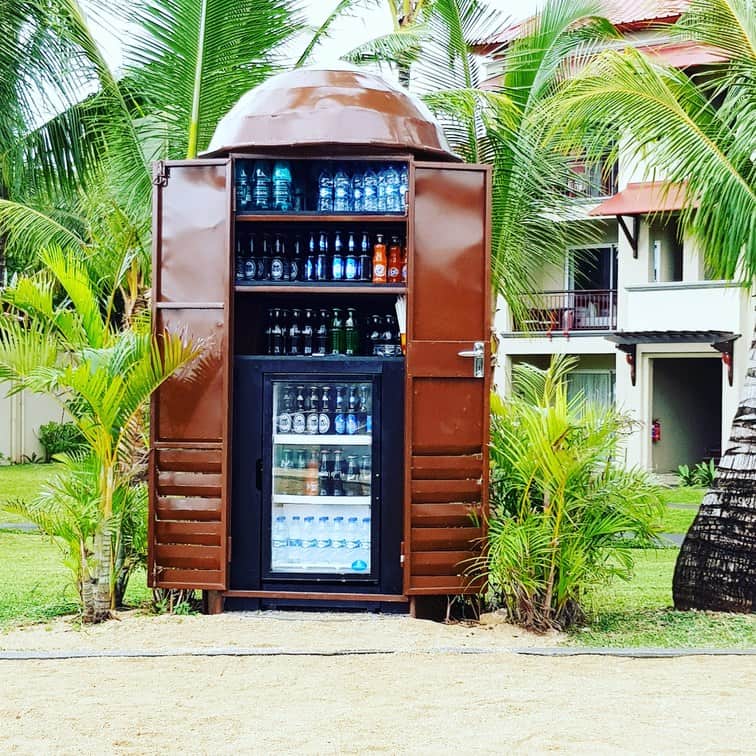 Evening Entertainment at Tamassa Resort Mauritius
There was always something on at the main bar, whether it was a singer, dancers, or traditional Mauritian dance and music. We were there for 2 weeks and although there was a little repetition in week 2 it wasn't the same every night.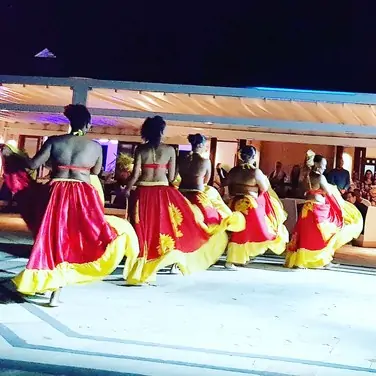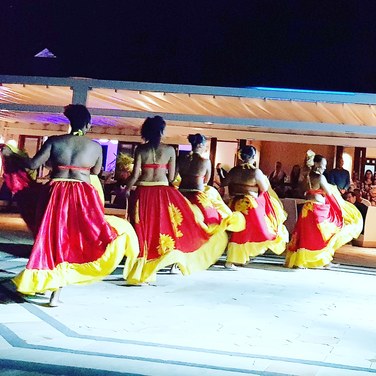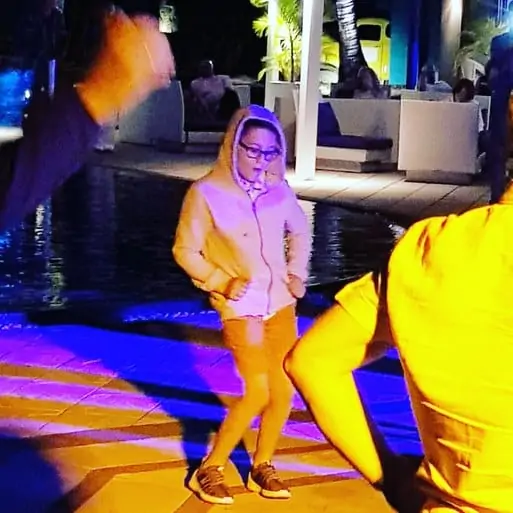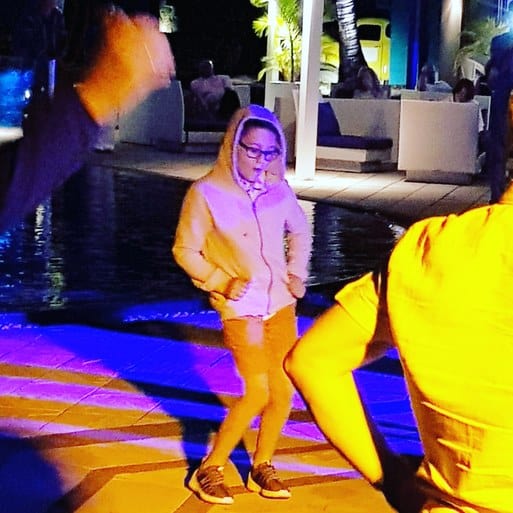 Celebration of Life at Tamassa Resort Mauritius
When we booked our holiday we informed the lovely staff at the hotel that it was going to be our wedding anniversary when we were there.
We were so impressed when we arrived we were handed a letter inviting us to private dining on the beach. OMG, it was fantastic.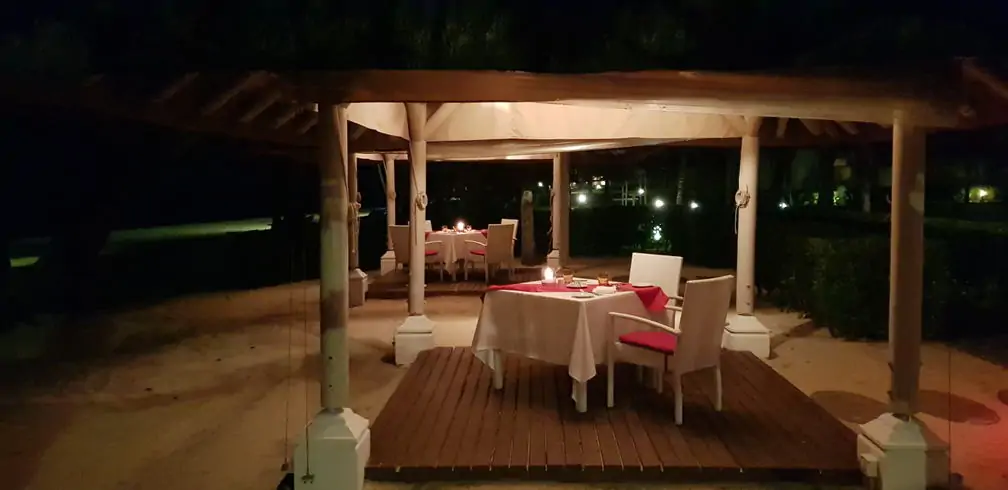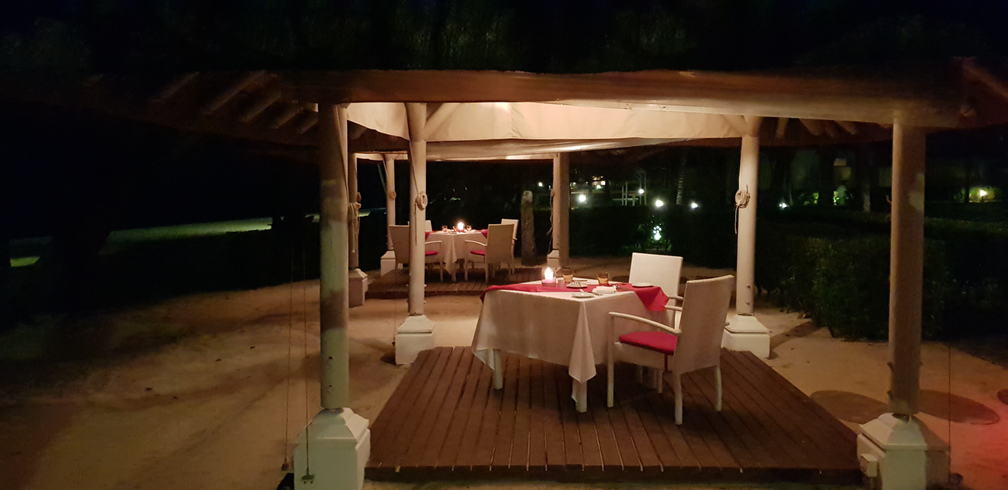 We had our own private menu and even got a chocolate cake saying Happy Anniversary on, it was such a lovely touch.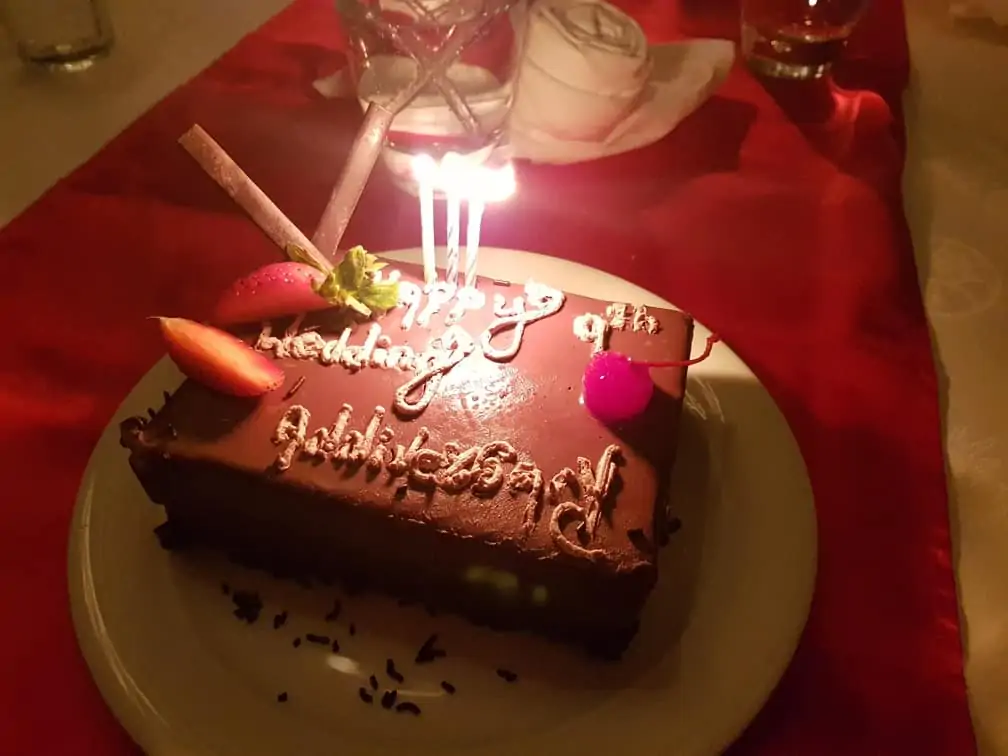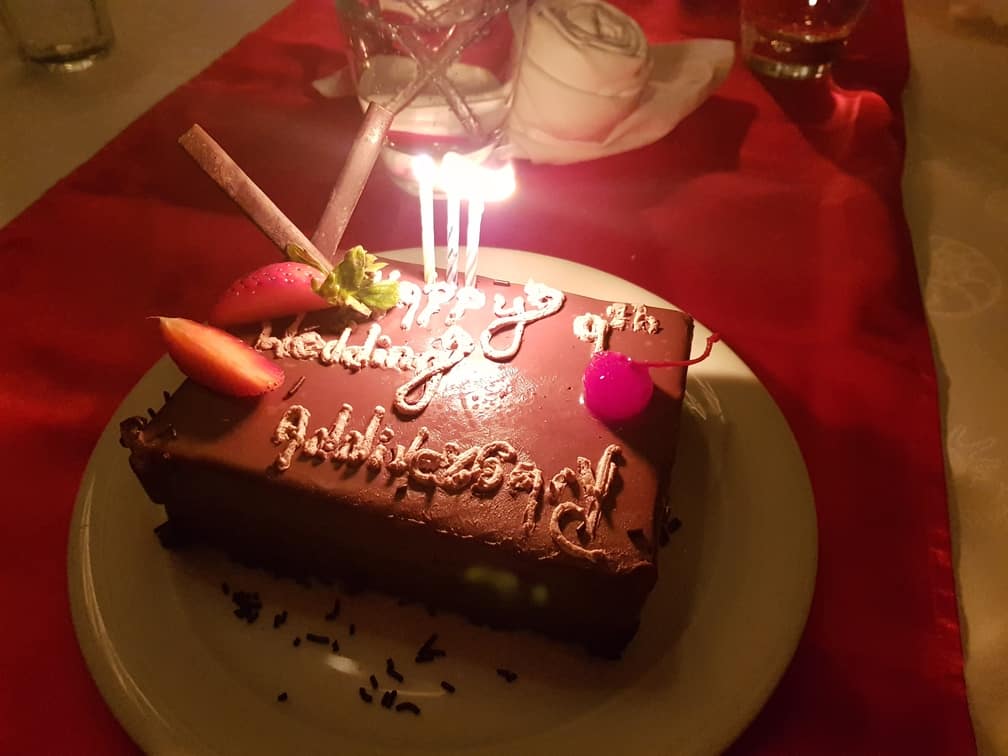 When we got back to our room that evening, we were surprised with these towels on the bed.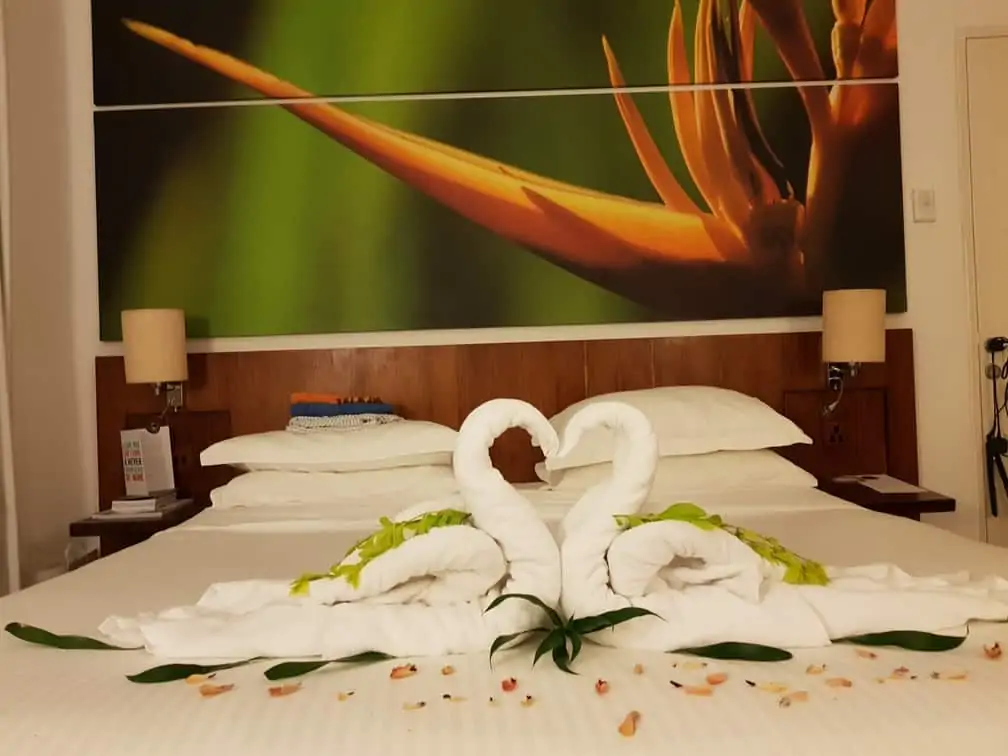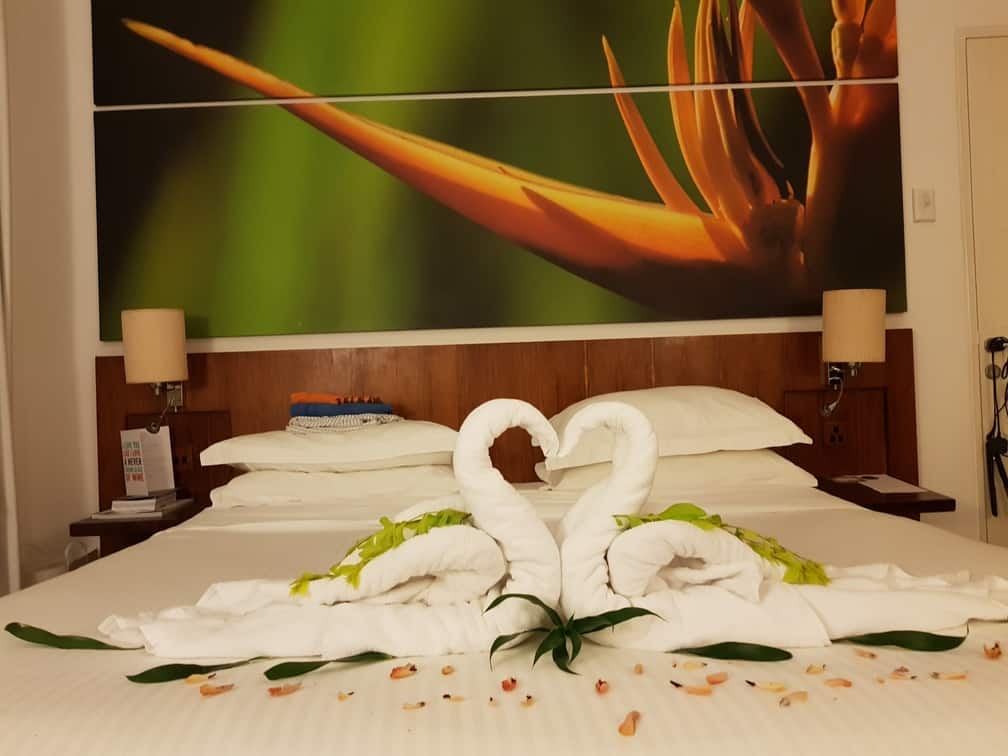 Activities at Tamassa Resort Mauritius
Glass Bottom Boat
Canoeing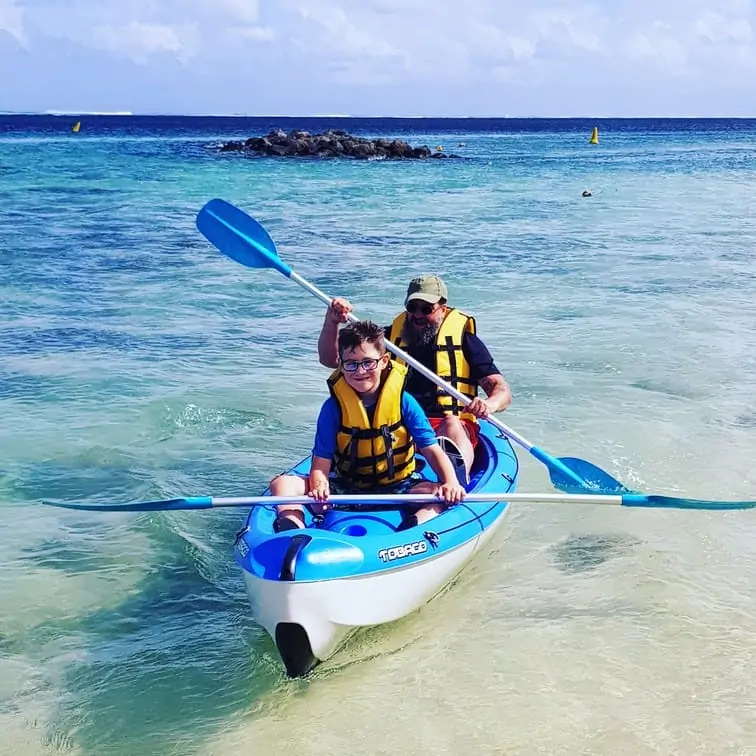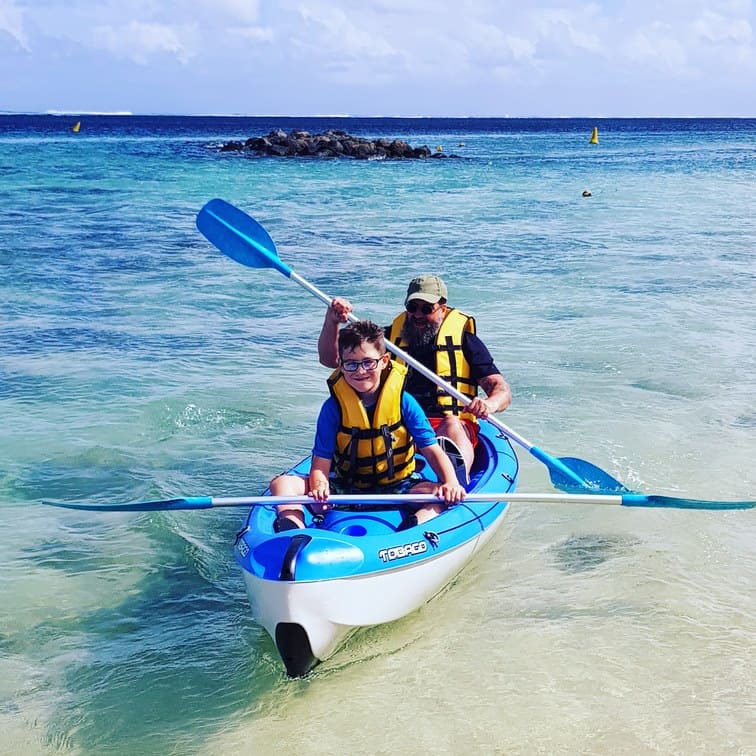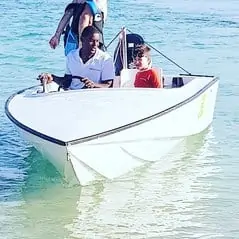 Gym
Tennis
Table Tennis
Pool
Beach Volley Ball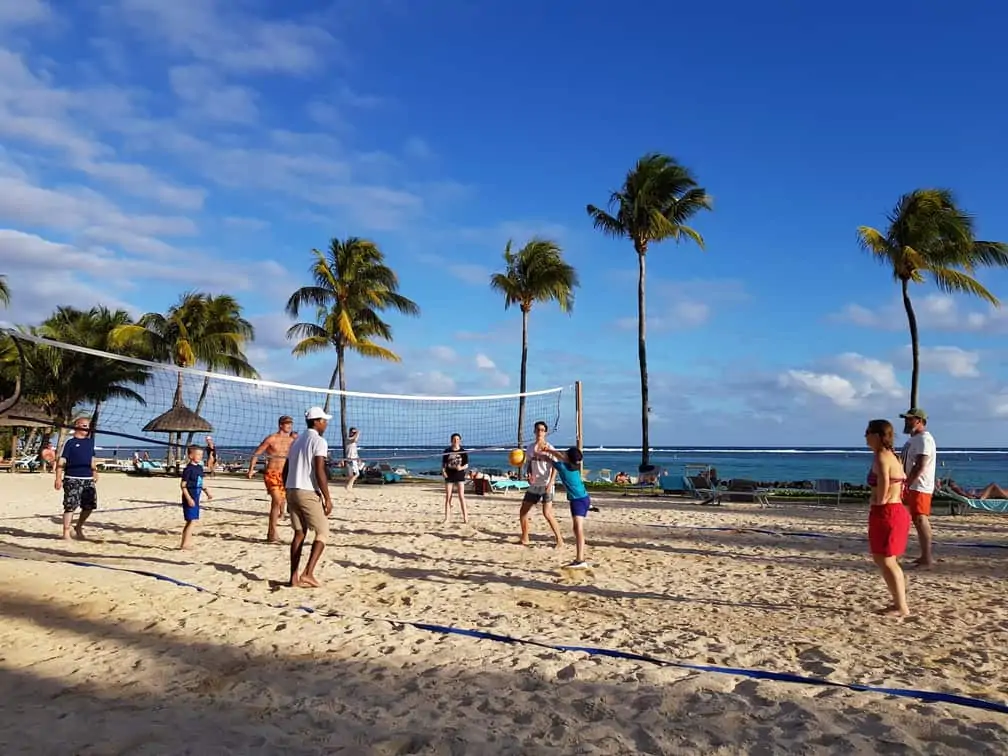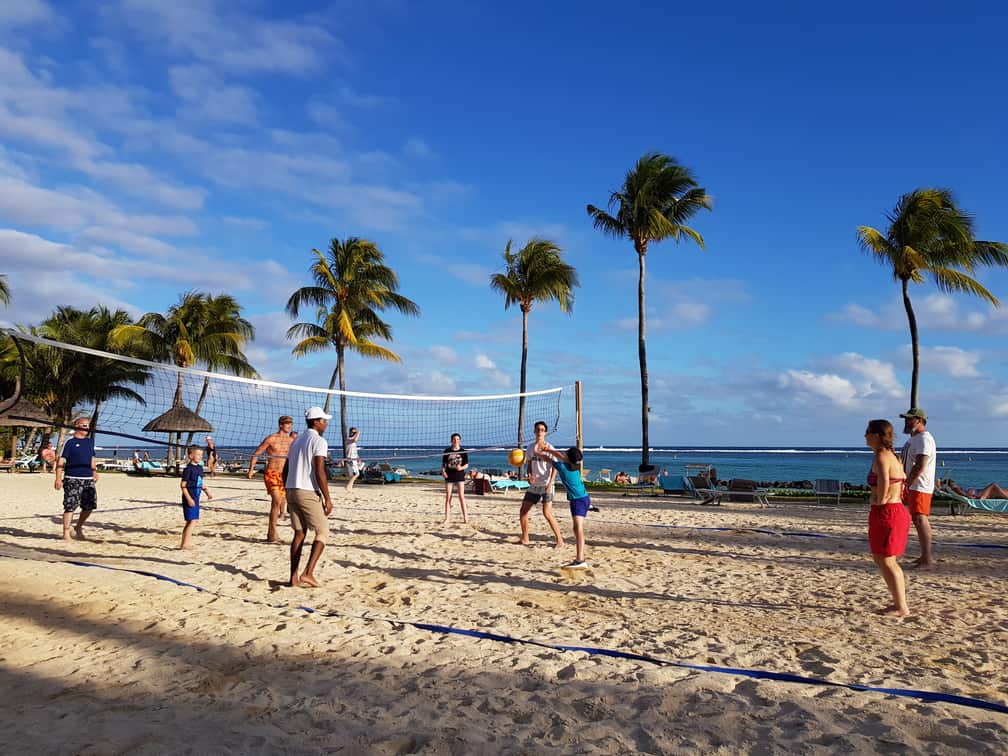 Football
Scuba Diving (you had to pay extra for this though)
What are you waiting for, make your next family holiday to Mauritius, you won't regret it.
Spa at Tamassa Resort Mauritius
We treated ourselves to 5 hours of couples massages while we were there!!! I know slightly extravagant, but why not, we were on holiday!
The spa as can be seen below had a small swimming pool and sun loungers. Plus a steam room, sauna, and a Jacuzzi.
There were no children around this pool either so I think it suited some couples.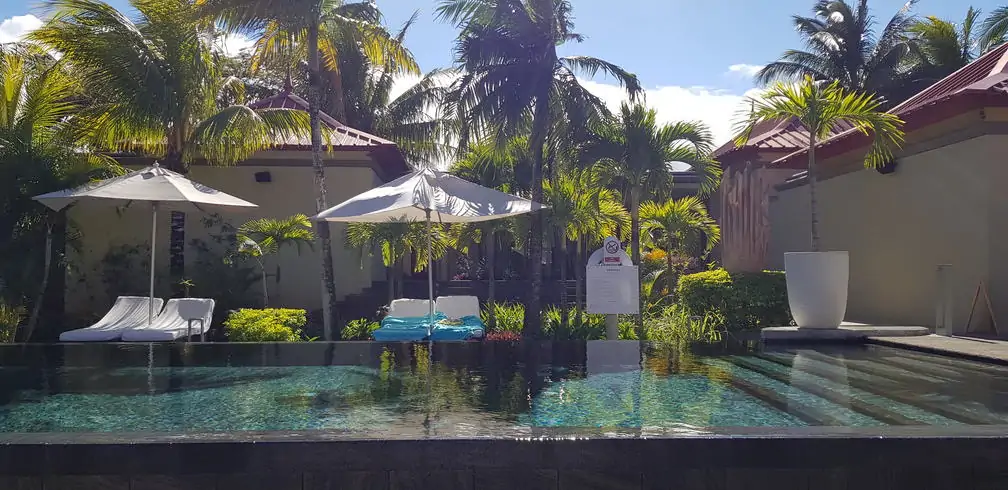 I also had a henna tattoo which was amazing: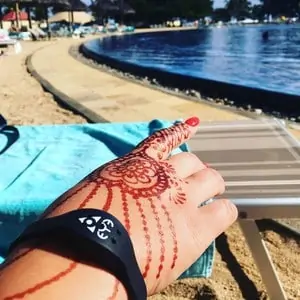 Beaches at Tamassa Resort
You are right on the beach at this resort, which is lovely. The beach although looks amazing it is full of coral, so you really did need in most part beach shoes.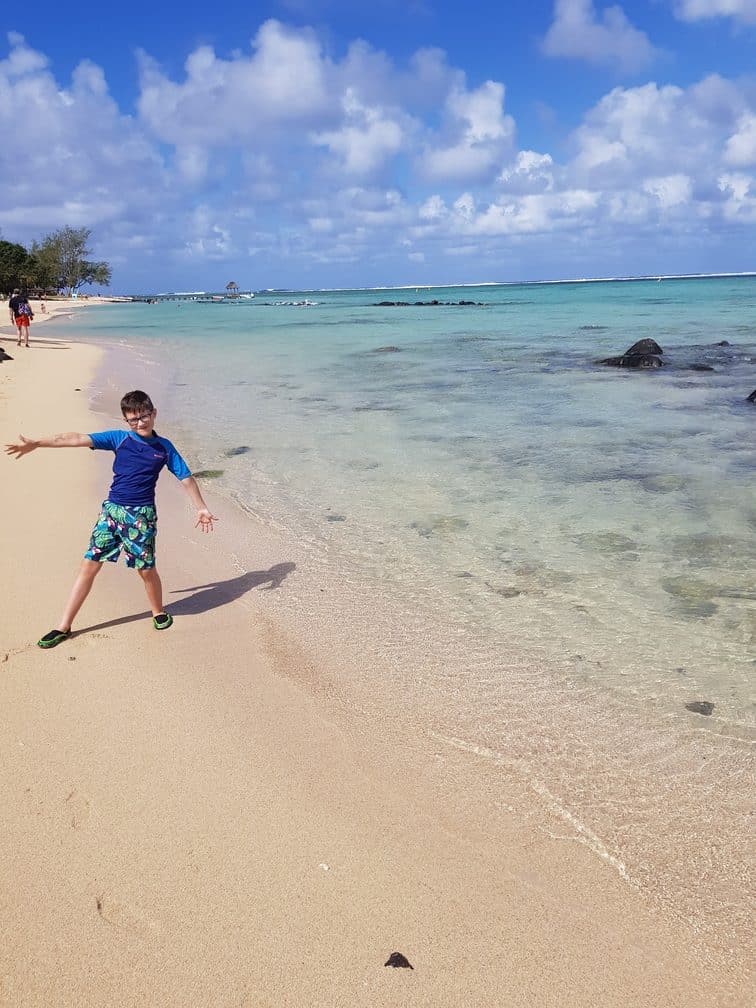 You didn't need to go out far into the sea before you saw the most colourful fish. So snorkelling here is a must.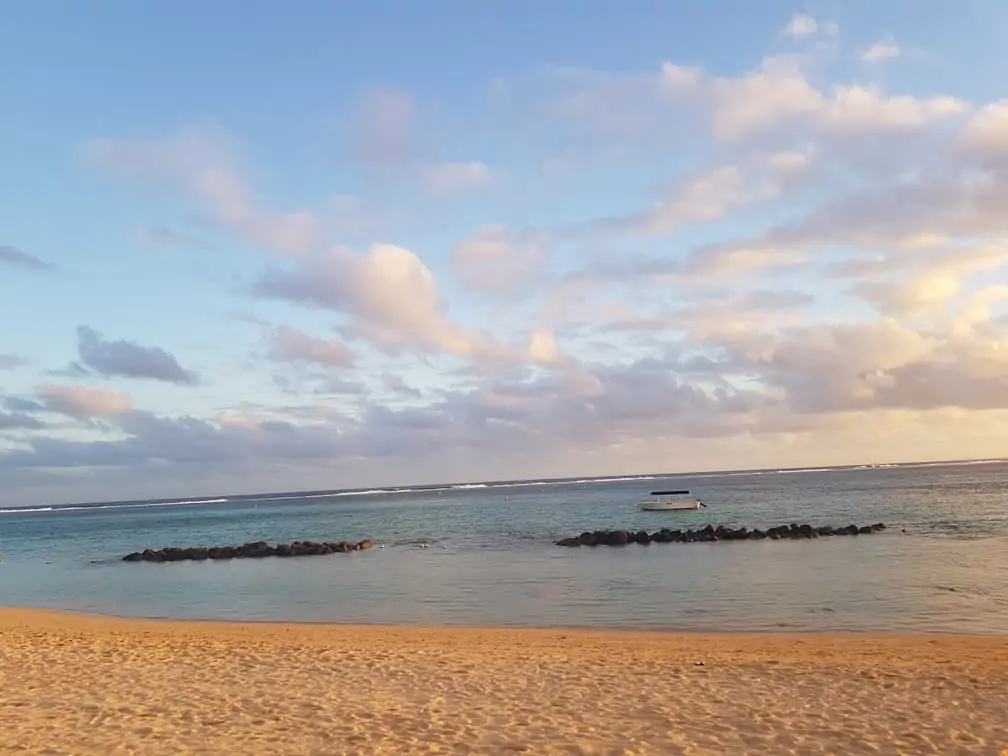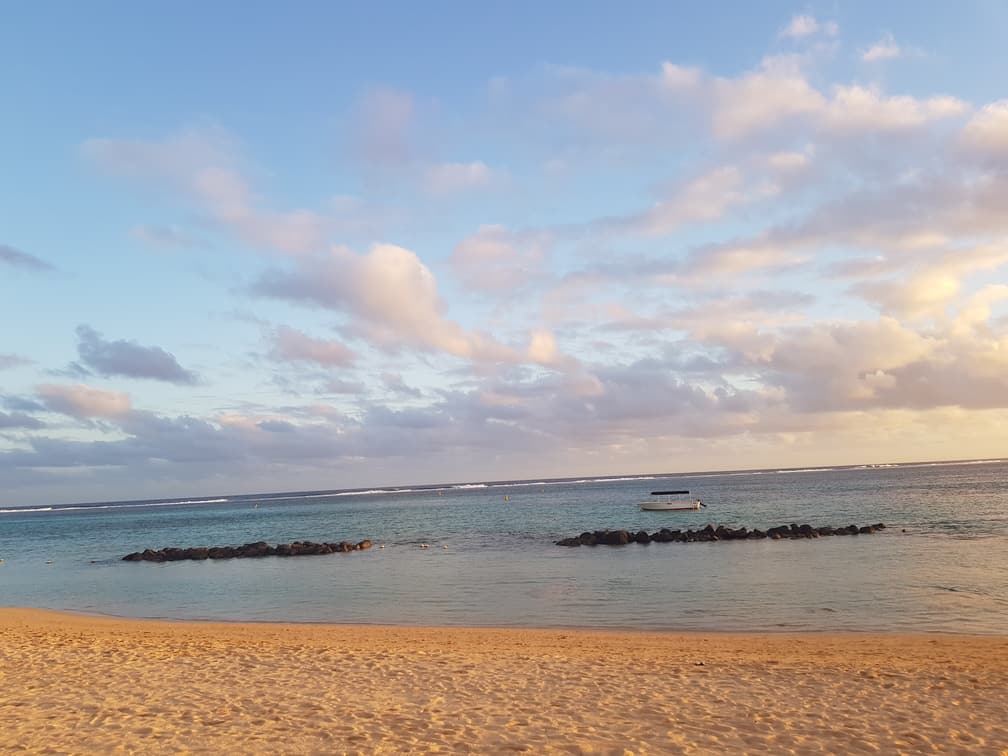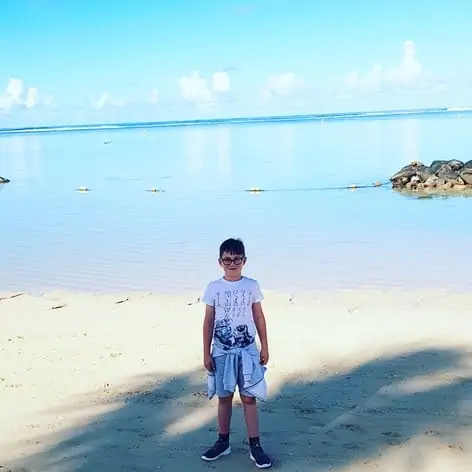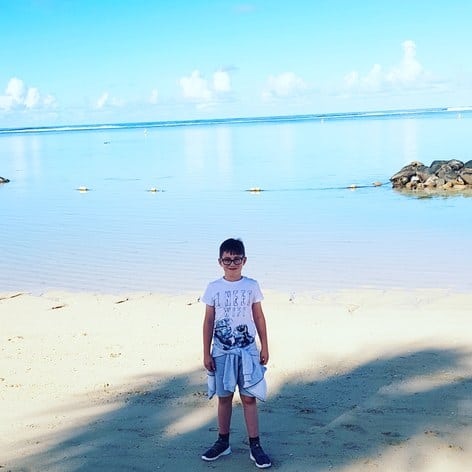 If you turn left when on the beach and walk maybe 500 yards you will find yourself on a completely secluded beach with absolutely no one on. This photo unfortunately doesn't do it justice, mainly because it was an overcast day. But it really is worth taking a walk down.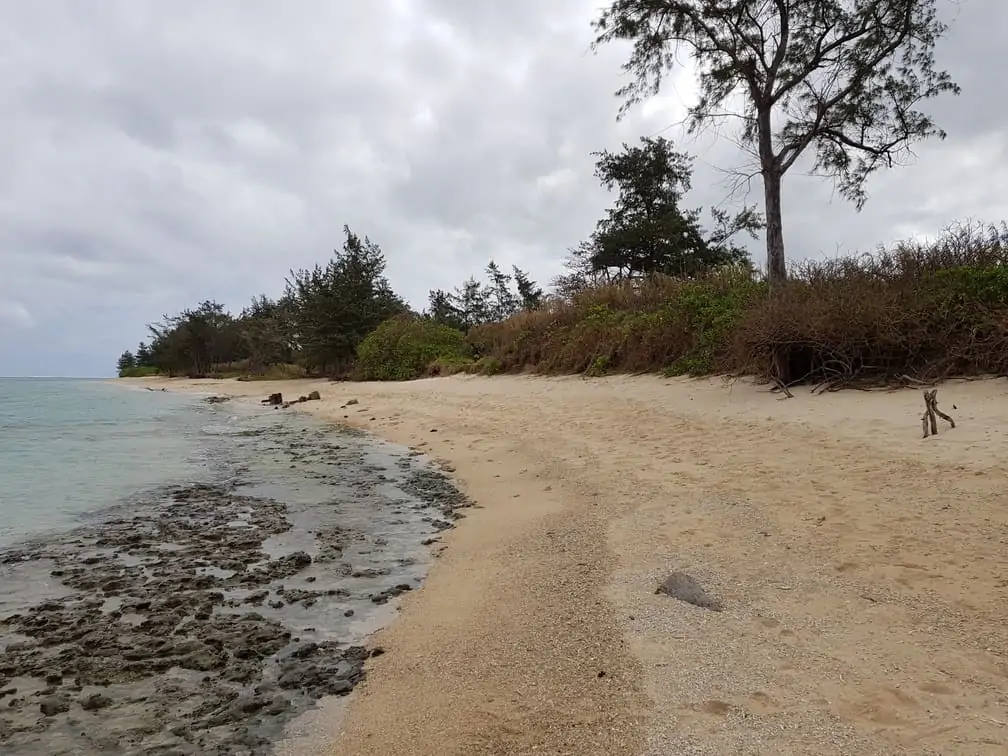 Shout out to the Staff at Tamassa Resort Mauritius
They were all amazing, but I would just like to shout out to:
Bruno (teens club)
Emmanuel (Activities)
Jonathan (Entertainer)
Dylan (waiter in the bar),
the lady who cleaned our room (1008, I am so sorry I can't remember her name, but she was brilliant),
Bruno Mars look alike (again I can't remember his name, but he was one of the entertainers, a young attractive man who often wore a white trilby)
The man who stocked up our fridge every day was such a lovely man, who remembered what we were drinking and made sure we never went without.
Improvements that could be made to Tamassa Resort Mauritius
Now I am being particularly picky here, as it was an absolutely amazing resort. But as I am writing an honest review here are the things that "bugged us":
You had to sign the bill. This was ridiculous, whenever you ate or drank anywhere you had to sign for it. The price of course was zero but it did get a bit annoying.
The pool table wasn't free you had to get tokens for it. You could water ski and go on a glass-bottom boat for free, but you had to pay to play pool!
There was no coconut rum in the All-Inclusive package (see what I mean, I am really clutching at straws!) but this is my go-to drink when I am on holiday (of course it didn't stop me from drinking plenty though!)
There was a massive Indian 3 day wedding when we were there, which was fantastic (and I am very jealous it wasn't me getting married here) but the service during the wedding for nonwedding goers was noticeably worse. (Now don't get me wrong, it was still fantastic, just not as good as before the wedding.)
We had a day trip to Casela Safari Park where our son played with lion cubs, I would highly recommend this.
For other (cheaper options) On The Beach can take you and the kids to these hotels also in Mauritius.
Can I take my children to Mauritius?

Yes absolutely. We were a bit worried if I am completely honest, as everyone I had spoken to had only been there on a honeymoon or as a couple.
I researched the hotel and I knew they had a kids club so there must be children!! Planning a trip is the most fun before you get to the resort!
Have you stayed at this amazing resort, or in Mauritius? Let me know in the comments below.
Last Updated on 2 July 2023 by homeschoolof1