19 Packing List Essentials When Travelling to Mauritius
These are my top nineteen packing list must-haves for a family holiday to Mauritius.
This is such a beautiful island with the most wonderful people. We stayed at the Tamassa Resort in Bel Ombre and it was one of the nicest hotels we have stayed in.
While you are there, I highly recommend visiting Casela Safari Park and either walking with lions or playing with the lion cubs. It was such a great day out.
Make sure to check out our top 10 swimming accessories for kids you can't leave home without.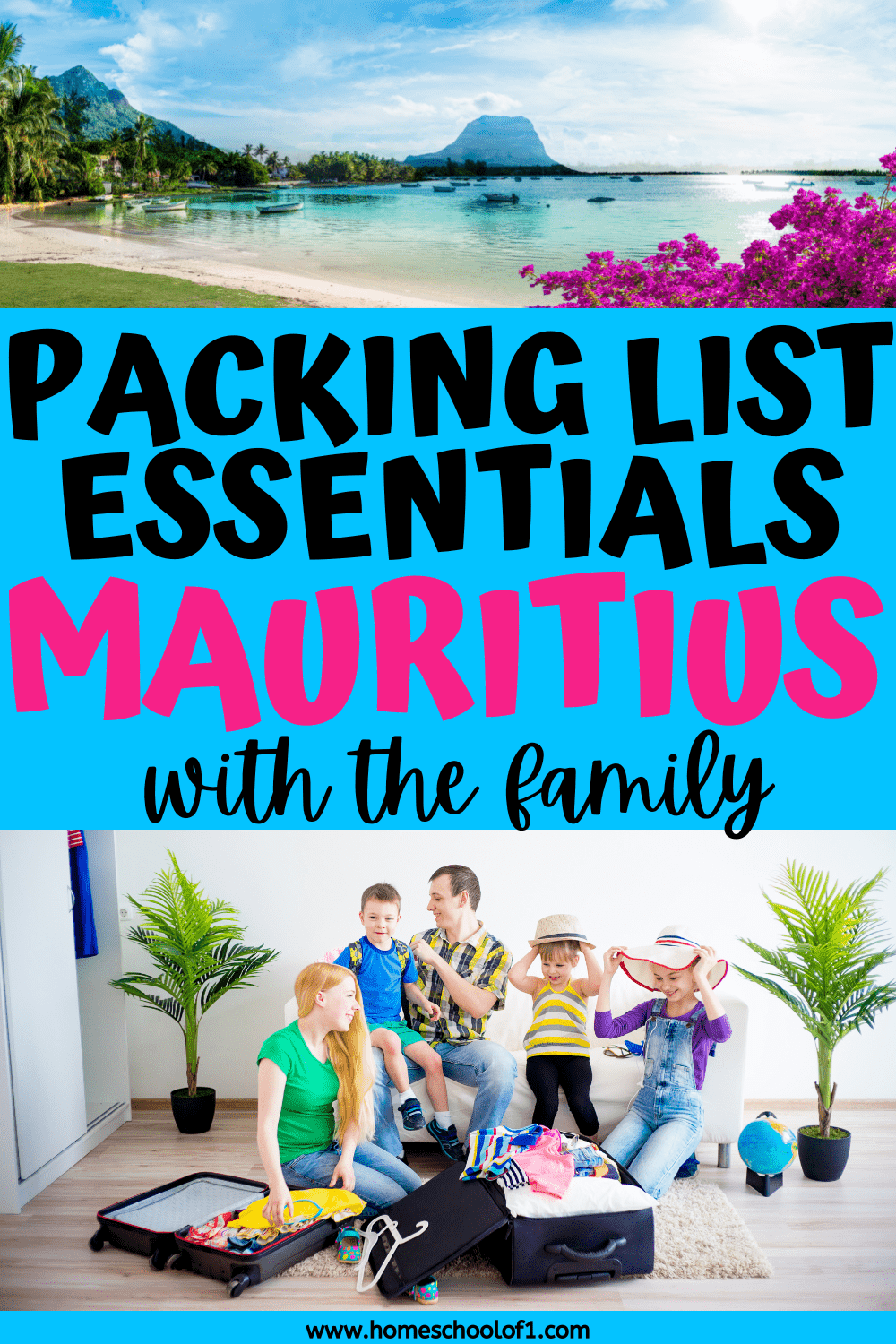 **There may be affiliate links in this post. You can read my full disclosure at the bottom of the page.**
Packing List for a Family Holiday to Mauritius
If you're planning a family holiday to Mauritius, it's important to pack the right items to ensure you have a comfortable and enjoyable trip.
The tropical climate means you'll need to bring light and breathable clothing, swimwear, and sunscreen to protect your skin from the sun.
Mosquito repellent is also essential to prevent bites from these pesky insects.
Comfortable shoes, a hat, and sunglasses will make exploring the island more comfortable, and a small first-aid kit with medications is always a good idea.
If you plan on snorkeling or scuba diving, bring your own gear or rent it on the island, and don't forget to bring a camera or smartphone to capture all of your family's memories.
Finally, make sure to pack the appropriate electrical adapters to keep your devices charged.
Carry on reading to see our must-take items to Mauritius.
With these items in your suitcase, you'll be ready to make the most of your family holiday in Mauritius.
BOGG BAG Original X Large Waterproof Washable Tip
Super Shopping-zone Water Shoes Quick Dry Beach Shoes
Cliganic 20 Pack Mosquito Repellent Bracelets, DEET-Free Bands,
Dock & Bay Beach Towel – Quick Dry,
Travel Handbag
I highly recommend the Mia Tui bag for travelling, it is huge. It has lots of pockets and makes finding things so much easier.
Not only that it has 2 other bags included, a clear bag perfect for carrying liquids in, and another clutch bag perfect for going out at night with.
It is of excellent quality and it is vegan-friendly. I wouldn't now travel without it.
If you are looking for alternatives canvas duffel bags are a great idea.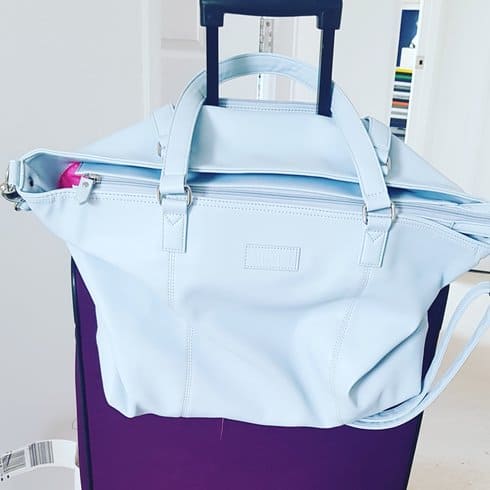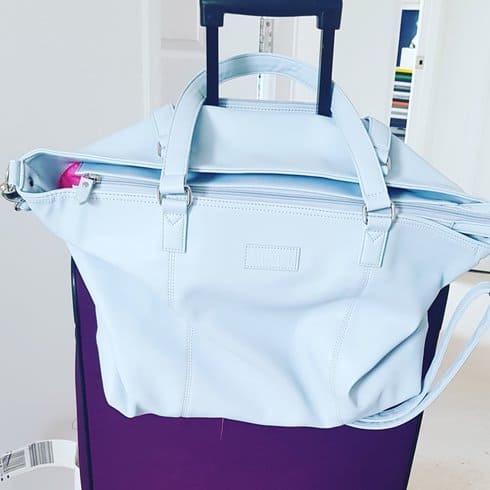 Sun Cream (face and family)
Taking suncream to Mauritius is essential as the country experiences year-round high temperatures and strong UV rays. Sunscreen is an important part of sun protection, helping to prevent sunburn, skin damage, and even skin cancer.
We used the EVY brand this year for all of us. We found that factor 30 would be perfect. What we loved about this is it is a long-lasting mousse, and it wasn't at all oily, so perfect for kids and adults alike.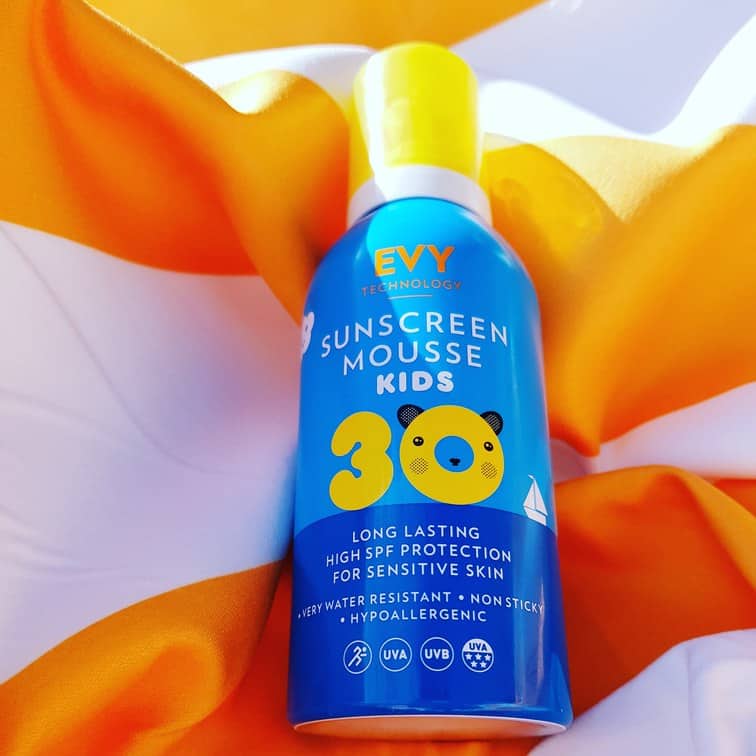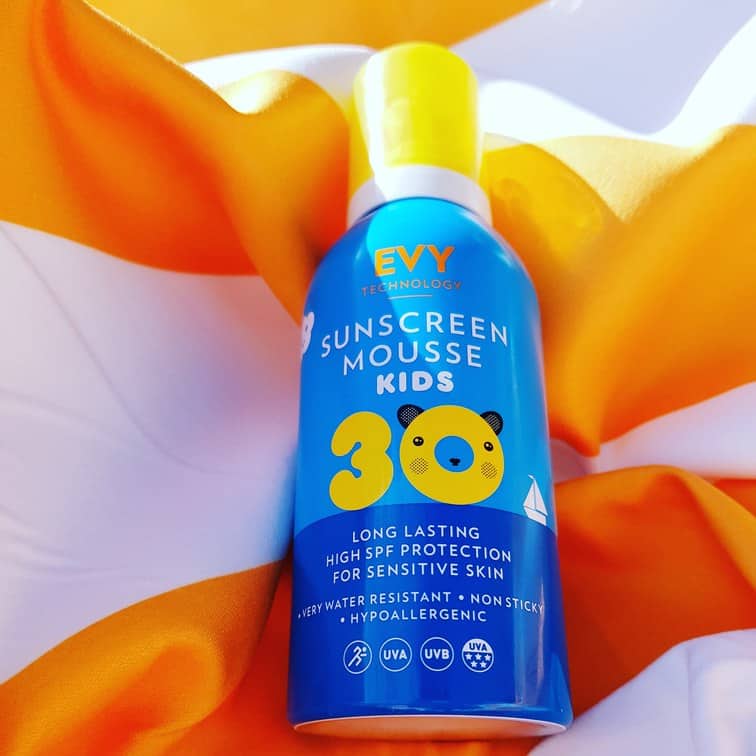 Beach Bag
Taking a beach bag to Mauritius can have several benefits, making it a useful item to have on your holiday. Here are a few benefits of taking a beach bag:
Convenience: A beach bag allows you to carry all your beach essentials in one place, making it easy to grab and go when you're ready to hit the beach. This can save you time and hassle compared to having to carry items separately or in multiple bags.
Organization: A beach bag typically has multiple pockets and compartments, which can help you keep your items organized and easy to find. This can be especially useful for items such as sunscreen, water bottles, and snacks, which you may need to access frequently.
Protection: A beach bag can help protect your items from sand, water, and other debris that can be found at the beach. By keeping your items in a bag, you can help prevent them from getting wet or dirty, which can be especially important for items such as phones, cameras, and other electronics.
I absolutely love this beach bag it is really big and light to carry.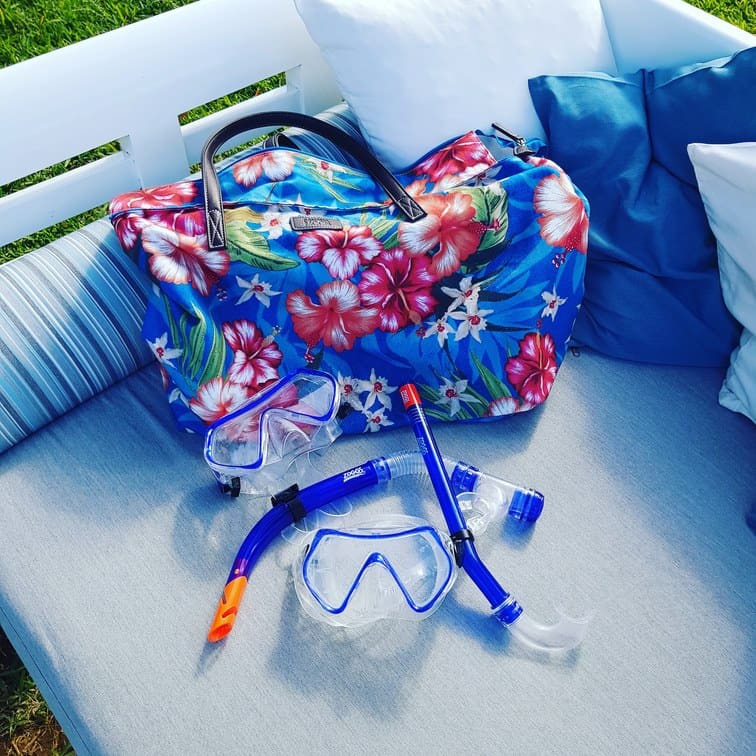 Swimwear & Swimming Shorts
Mauritius is famous for its beautiful beaches and crystal-clear waters, so be sure to pack swimwear for the entire family.
You can't go on holiday to Mauritius without swimwear! I really recommend CupShe women's bathing suits, as not only are they affordable they are really flattering.
Kids Rash Vest
It is a good idea to take a kid's rash vest with you to Mauritius.
In addition to providing sun protection, rash guards can also protect against irritation and chafing caused by rubbing against surfboards, sand, or coral.
My son has always worn rash vests, in fact even when he has swimming lessons. But for me, it just takes a lot of the worry of sunburn out of the equation.
Quick Dry Beach Towels
A quick drying beach towel has several benefits over a regular towel when it comes to beach or pool use. Firstly, quick-drying towels are made from materials that are designed to dry faster than traditional towels.
This means you won't have to wait as long for your towel to dry, which is particularly useful if you plan to use it multiple times throughout the day.
Another benefit is that it is usually more compact and lightweight than a regular towel, making it easier to pack and transport. This is especially important if you are traveling with limited luggage space, as it can save you valuable packing room.
Dock and Bay have created the most amazing quick-drying beach towel, they are also really thin so perfect to pop in your beach bag.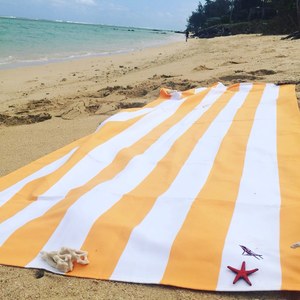 Inflatable Beach Ball
An inflatable beach ball can be a fun item to bring with you to Mauritius if you plan to spend time on the beach.
It can be used for games such as volleyball, or simply for tossing around in the water.
We took this 50cm mega globe with us, as not only was it huge, it is really educational too.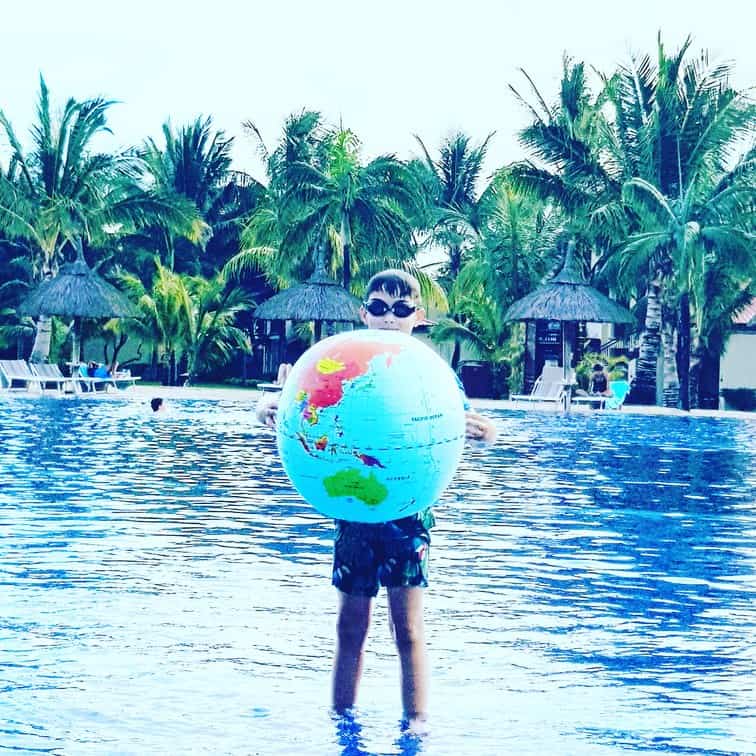 Water Ball
We fell in love with the Waboba ball when we were in Jamaica last year, and now it is something we will always take on holiday.
Water Shoes
Water shoes can be useful to have in Mauritius, but they are not strictly necessary. It really depends on what you plan to do while you're there.
If you'll be spending a lot of time swimming or snorkeling in rocky areas, water shoes can protect your feet from sharp rocks, coral, or sea urchins. They can also provide better traction on slippery surfaces.
However, if you'll primarily be swimming in sandy areas, water shoes may not be necessary. Additionally, if you're planning to stay in a resort or spend most of your time on the beach, you may not need them at all.
Ultimately, it's up to you to decide whether or not you want to bring water shoes. If you do decide to bring them, make sure they fit well and are comfortable for walking and swimming.
Toiletries
An absolute must is a freshen up spritzer. Not only for Mauritius, but this is also a must in any hot weather (including our own UK heatwave!).
Personally, I have kept mine in the fridge (we were lucky to have a fridge in our room) as it is even more refreshing.
It smells absolutely gorgeous as rose, geranium & orange blossom are mixed with aloe vera and comfrey to produce a refreshing tonic that keeps your skin hydrated, calm & fresh throughout the day.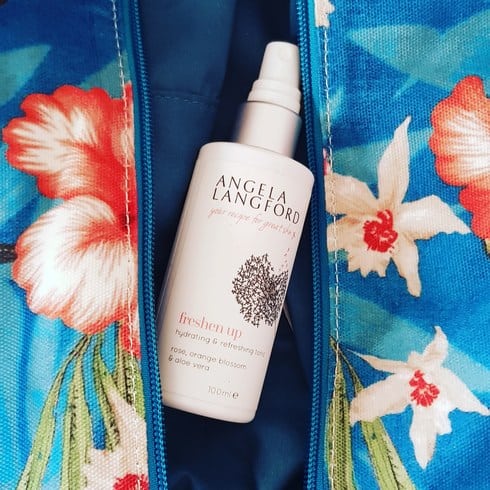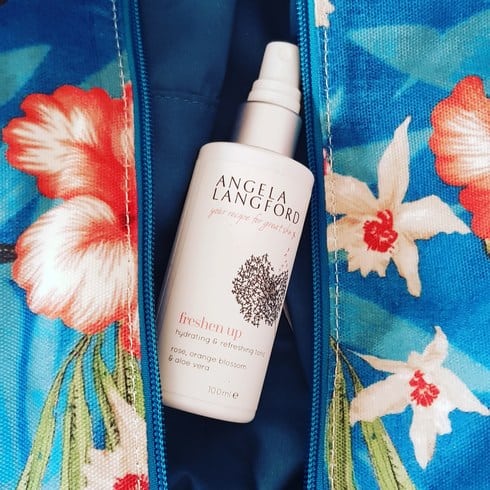 Insect Repellent
Mosquitoes can be a problem in Mauritius, especially during the rainy season. Bring mosquito repellent to protect yourself and your family from mosquito bites.
We opted for these wristbands, they are so much better than spraying yourself. You can opt from black, white, green or orange, and are adjustable wrist bands, perfect for both adults and children.
Mosquitoes are everywhere you just need to be prepared.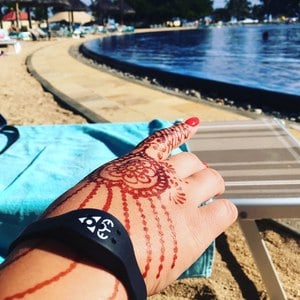 Underwater camera
With all the fish in the sea, this is a definite essential.
Snorkelling is a must in Mauritius even I tried it, but there are beautiful fish as soon as you get into the sea.
Get your underwater camera today.
Medication / First Aid Kit
Taking a travel first aid kit to Mauritius is a good idea, as it can help you be prepared for minor injuries and illnesses that can happen while on holiday.
Apart from the usual paracetamol and ibuprofen we always make sure we take Calpol with us too.
Hand Sanitiser
I don't leave home without hand santiser. But make sure you pop a little bottle either in your hand luggage or in your suitcase.
Playing cards
We played cards a lot and managed to teach our son how to play gin rummy and patience. Our favorite cards are Theory 11 and they come in nearly every franchise you can think of.
Kindle and/ or Nintendo Switch
These were a lifesaver!! My son is now 8 and of course, he wasn't playing with them too much. But at night when we wanted a drink (or 2!) he would sit with his newfound friends and either play on his switch or his kindle.
Great for a bit of "grown-up" time!
Makeup
Don't forget the waterproof mascara, this is a must for any packing list of mine!!
Check out the best makeup products for over 40.
Swimming Goggles
Swimming goggles are a great accessory for kids who are learning to swim or who love spending time in the pool or ocean.
These are a must for my son, mainly as he needs prescription goggles. However, if your kids love playing in the pool I would really recommend taking them with you.
Snorkel
You can't go to Mauritius without a snorkel, there are fish absolutely everywhere.
Taking a snorkel to Mauritius is a great idea, as the country has some of the most beautiful coral reefs and marine life in the world.
Snorkeling is a popular activity in Mauritius, and having your own snorkel can make the experience more enjoyable and comfortable.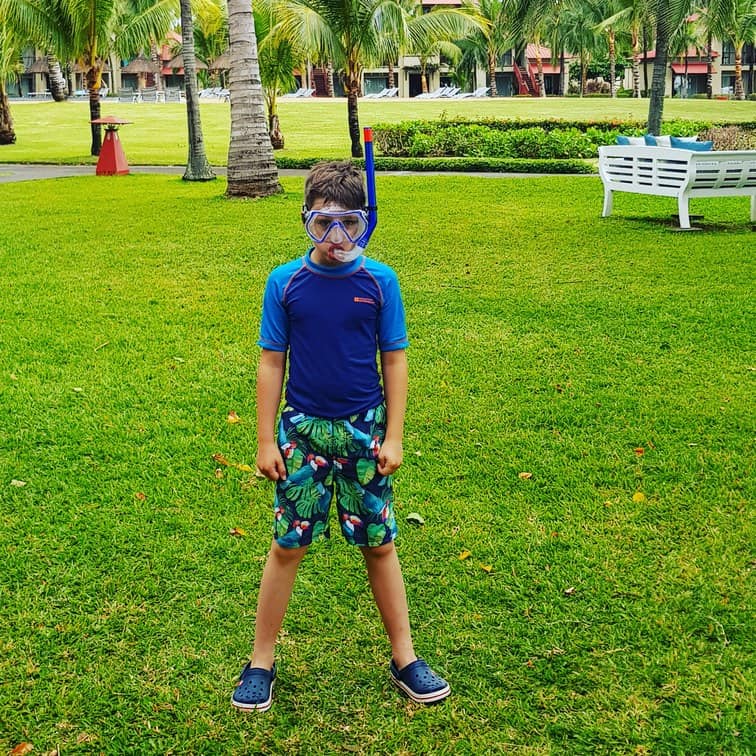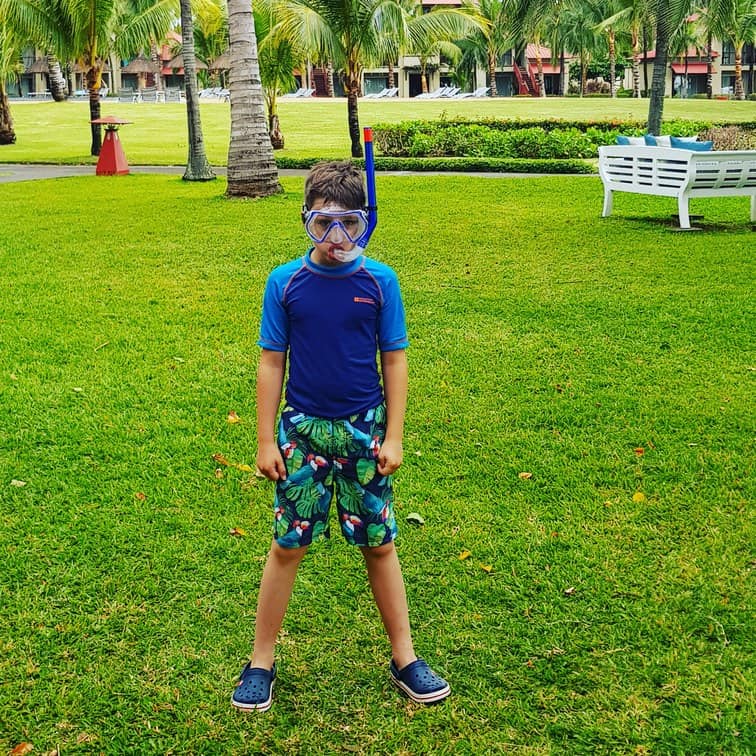 What essentials do you have on your packing list?
If you are traveling to Orlando Florida, check out our Disney packing list here in this post on the best Disney parks for 6 year old
Last Updated on 2 July 2023 by homeschoolof1