Whole30 Book Review The Best No Nonsense Cook Book
If you're looking for a comprehensive whole30 book review and a cookbook that offers no-nonsense recipes, then look no further than this post.
I have done endless diets from the Cambridge Diet to Slimming World, and the Korean diet, and although they worked at the time I have never maintained a healthy weight.
So in 2019 I thought I would change my mindset, and rather than try and lose weight, I have decided to eat healthier instead. With the hope of course that I will also lose weight.
Now if I am completely honest, I had no idea that the Whole30 program even existed until recently.
All I wanted to do was to be gluten and dairy-free and just eat more whole food. I posted this photo on my Instagram feed and a friend asked if I was doing the whole30 diet!
Well, I wasn't, but I thought it wouldn't hurt to investigate what this was all about.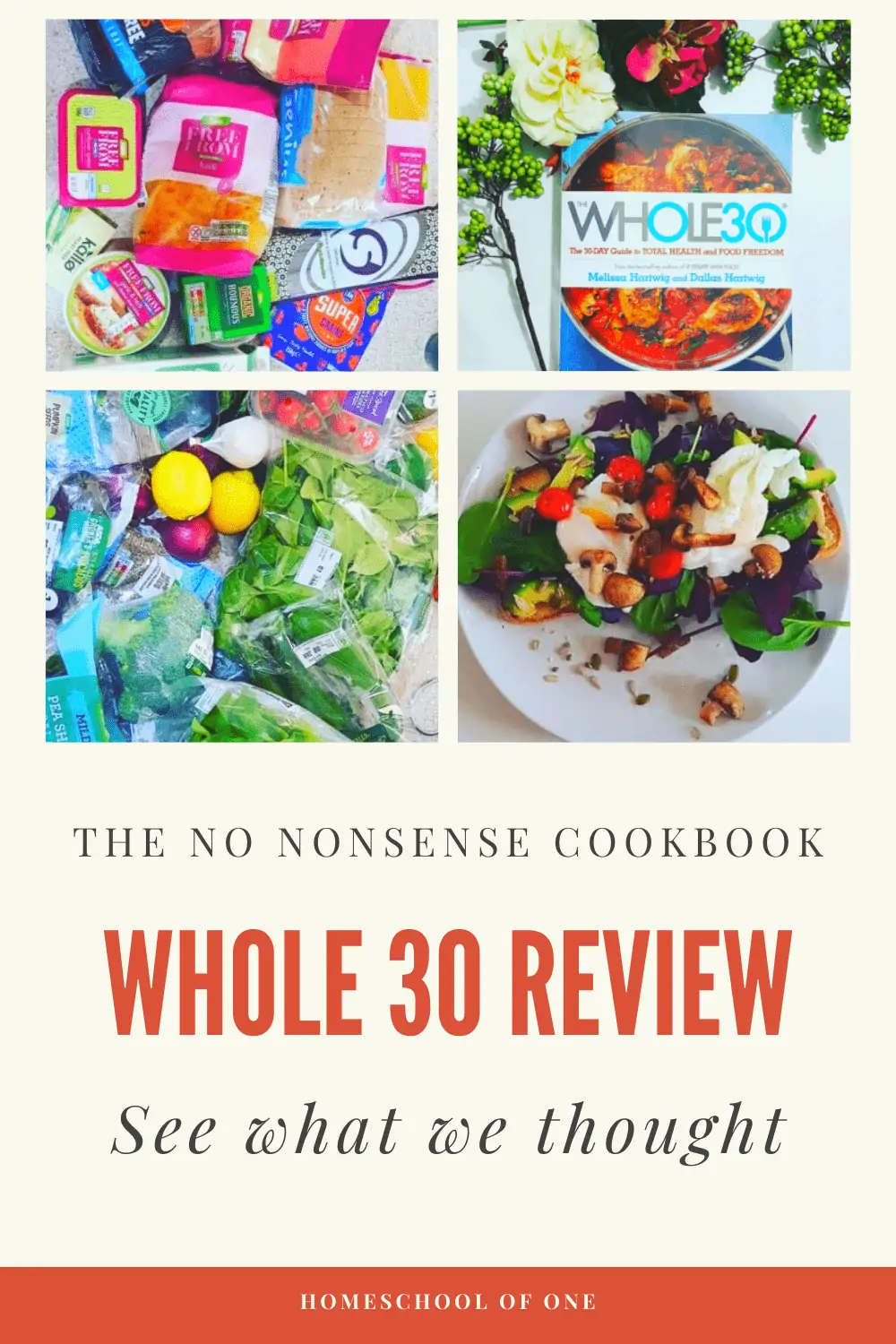 **There may be affiliate links in this post. You can read my full disclosure at the bottom of the page.**
Whole30 Book by Melissa Hartwig Urban & Dallas Hartwig
Amazon is my best friend (I don't get out much!!!!) so I trawled until I found out what the whole30 book was. As it is a New York Times bestseller I was excited, to say the least.
It arrived the next day, and it was almost like it had been written for me!
I generally suffer from bloating, constipation, anxiety, mild depression, lack of energy just to name a few, and this eating plan apparently helps!
Think of the Whole30 like pushing the "reset" button with your health, your habits, and your relationship with food.
Perfect, just what I need.
Now the other reason I loved this cookbook when it came was the hard-hitting no-nonsense approach.
It is not hard. Don't you dare tell us this is hard. Quitting heroin is hard. Beating cancer is hard. Drinking your coffee black. Is. Not. Hard.
I actually laughed out loud when I read this, so from that moment on I just knew this was the book.
So that was it, I read the book cover to cover and wrote my shopping list.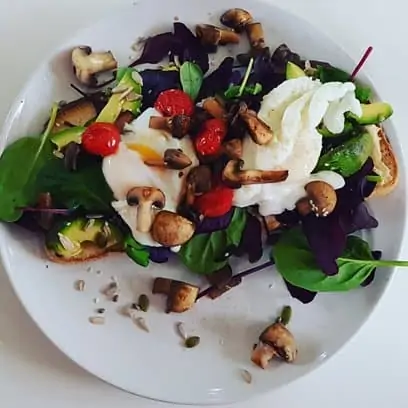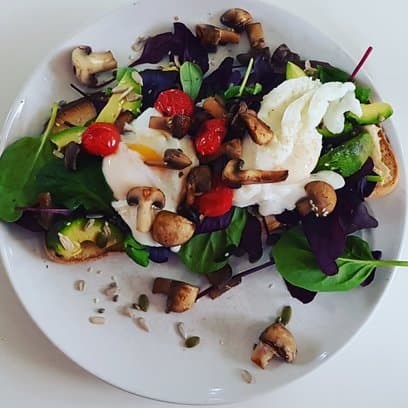 What food to buy on the Whole30 Diet
On the Whole30 diet, it's important to focus on whole, unprocessed foods such as vegetables, fruits, and proteins.
It's important to read labels and avoid added sugars, grains, dairy, and legumes.
Shopping for Whole30 can be a bit of a challenge, but with careful planning and preparation, it's possible to find a variety of delicious and nutritious options that will help you succeed on the program.
So I really went to town with this, I ordered loads of seeds, nuts, lemons, and avocado.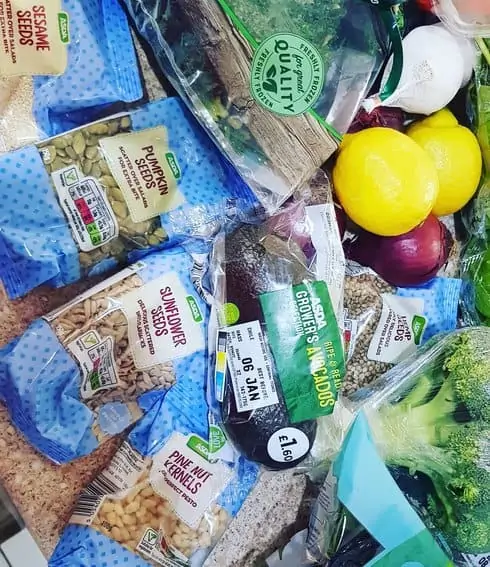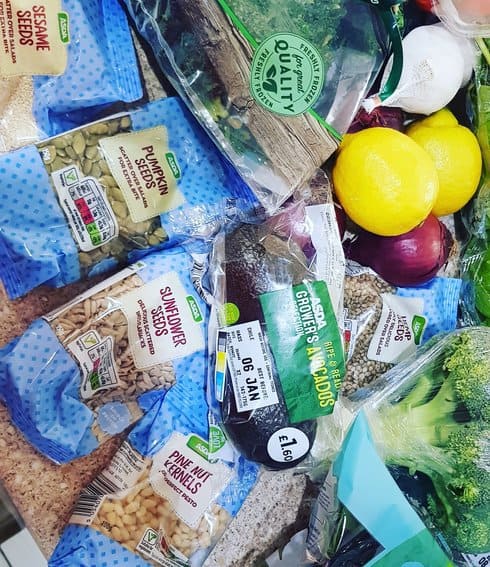 Plenty of vegetables, I love cabbage, spinach, pea shoots, and courgettes so this was not difficult. Although I don't think I have ever purchased so much green stuff in one go before!!
Now don't get me wrong I have always eaten well, and never really eaten frozen food or takeaways, but never have I eaten THIS much green before!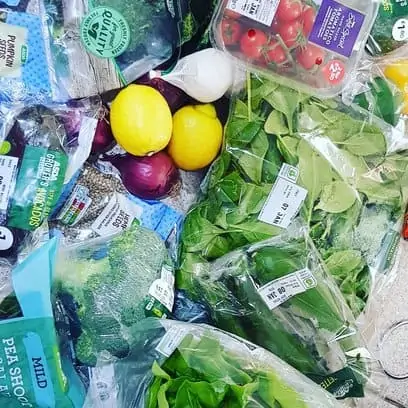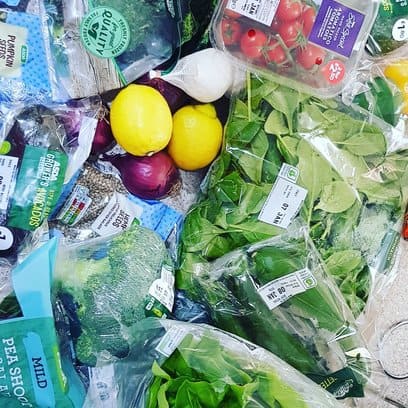 Now, this was all new to me. Gluten and dairy-free produce. Now according to the very strict people at whole30, you shouldn't have soy, and you shouldn't have quinoa or houmous.
BUT, as I am 41 years old and this is much healthier than I would normally eat I am breaking a few of the rules. I know I am such a rebel!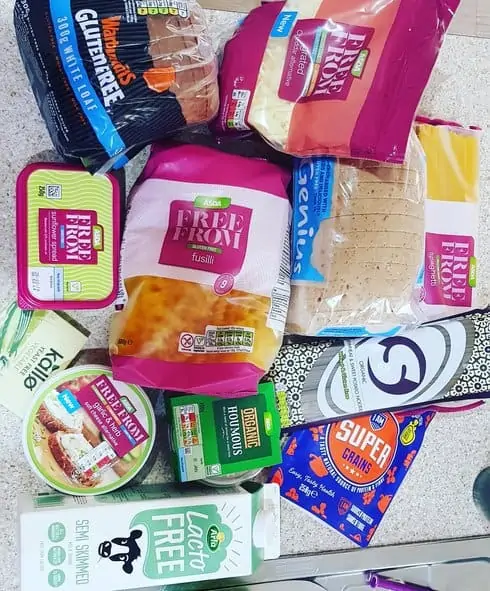 Dealing with Bread on the Whole30 Diet: Finding Alternatives and Making Adjustments
Now my biggest issue before this diet was definitely bread.
I absolutely love the stuff, and yes, it was always either a fresh white loaf that I had made or the white sliced bread from the supermarket.
I often would have 4 slices a day of the stuff.
Now yes of course I am not stupid and I know that is a big part of why I am now fat, but it is definitely one of my weaknesses. (Along with wine, which is another issue!!)
So changing bread was definitely the hardest thing, BUT, the white gluten-free bread in my opinion is not that great.
I think I was wanting an exact replacement, which it isn't of course.
However, the seeded bread is actually really nice.
I now only have one or two slices of this a day, but I top it with loads of delicious things. Such as poached eggs, seeds, avocado, mushrooms, and tomatoes.
Yummy. I haven't tried it as a sandwich though as I think it would be too dry for my taste. But it is nowhere near as bad as I thought.
Get a copy of the cookbook today, you won't regret it.
According to the whole30 book, I shouldn't drink soy so I am pretty sure my Lacto Free milk is probably not allowed. But I am drinking it in tea anyway.
No, it is not the same as regular skimmed milk which I used to have (I drink a lot of tea!), but it is not that bad. I have been drinking it now for over a week and am not missing "normal" milk.
Last night we had the gluten-free spaghetti, now I am not going to lie. I could tell the difference, however, I purposely didn't tell the boys. They devoured it! They had no idea it was not "normal" spaghetti, so that is a definite win.
Will I lose weight on the Whole30 Diet?
After just over a week on the Whole30 diet, it's still too early to tell if I have lost weight.
But on this program, you're not allowed to weigh yourself, which I think is actually a good thing.
Instead of focusing solely on the number on the scale, I'm noticing other positive changes in my body, such as less bloating, more regular, and my energy levels have improved.
While weight loss isn't necessarily the main goal of the Whole30 diet, many people do experience it as a result of eliminating processed foods and increasing whole, nutrient-dense foods.
As I continue on this journey, I look forward to seeing how my body responds and will share updates in the coming months.
Is the Whole30 Program Sustainable Long-Term? My Experience and Thoughts
I love the whole30 book, I love the fact they don't mince their words, however, if you get easily offended it might not be for you!
The aim is after thirty days to slowly (and I mean slowly) add another food group back into your diet and look for negative changes in your body.
That way you will know that you are indeed allergic to dairy, gluten, etc.
Do you feel more sluggish? Are you more bloated?
I will definitely continue with this book for the next couple of months.
In fact, I am already certain I will continue to use this for the rest of my life. It is a great way to restart your body with a boost of healthy food.
Grab your Whole30 book here now.
Have you tried the Whole30 book? Let me know in the comments.
Last Updated on 7 July 2023 by homeschoolof1