6 Free Letters To Santa Wish Lists (& Where To Send Them)
Now is the perfect time for the little boys and girls to write their Santa wish lists.
Let their imaginations soar as they compile their ultimate wishes and dreams to send to the jolly old man himself. Christmas activities for kids just got even more exciting!
But Santa wants something nice and special, not just on a scrap of paper. So download our 6 free letters to Santa below, and make their letter stand out this year.
As the kids have gone the extra mile this Christmas by writing a special Santa wish list. I am going to share with you some great ideas on where to send them to ensure they get a response.
Or some ideas on where to leave their holiday wish list if you want to keep them!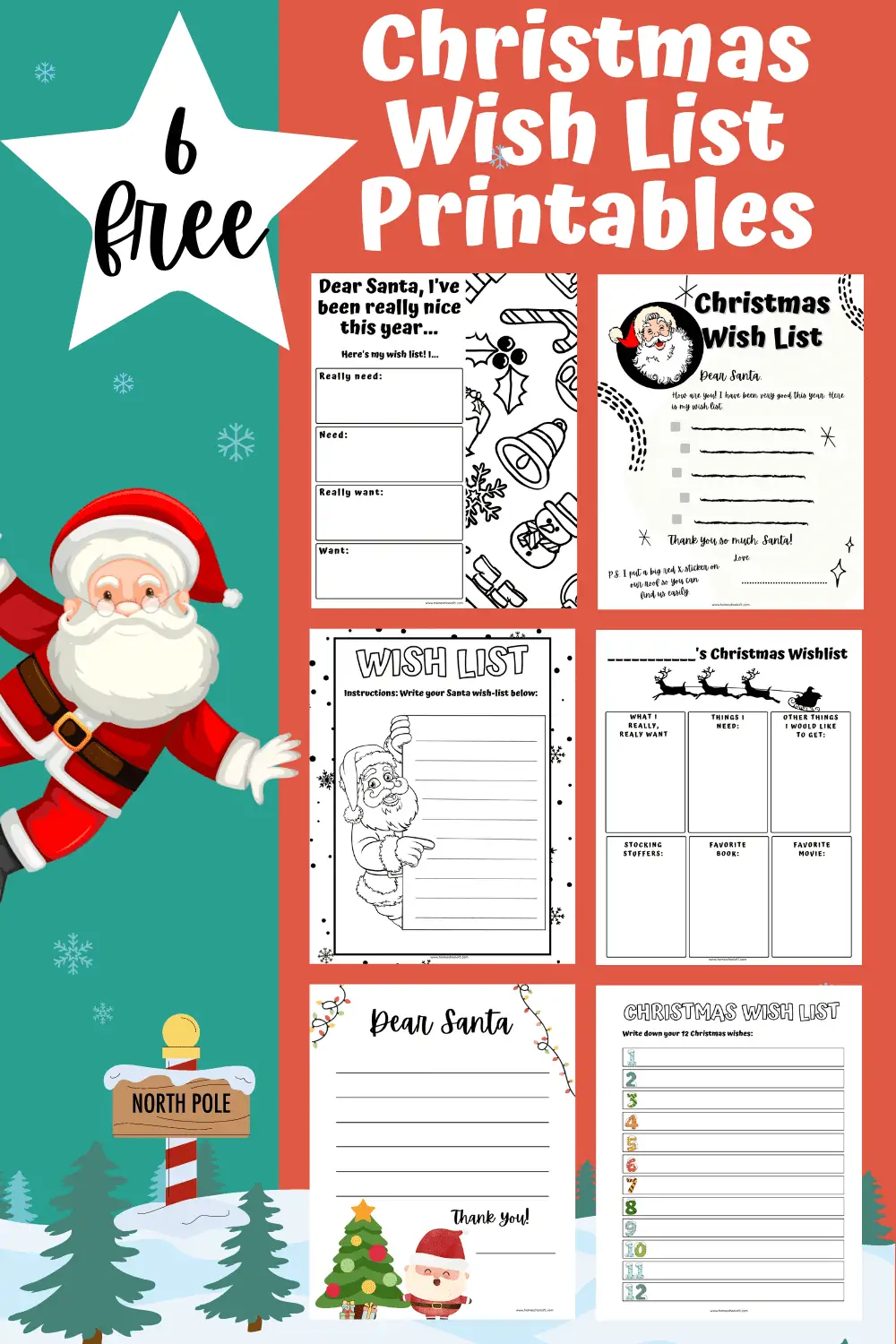 **There may be affiliate links in this post. You can read my full disclosure at the bottom of the page.**
Make a Wish List for Santa
There are 6 different Christmas wish lists you can download for free.
The first Santa wish list is probably my favorite as the kids can color it in too.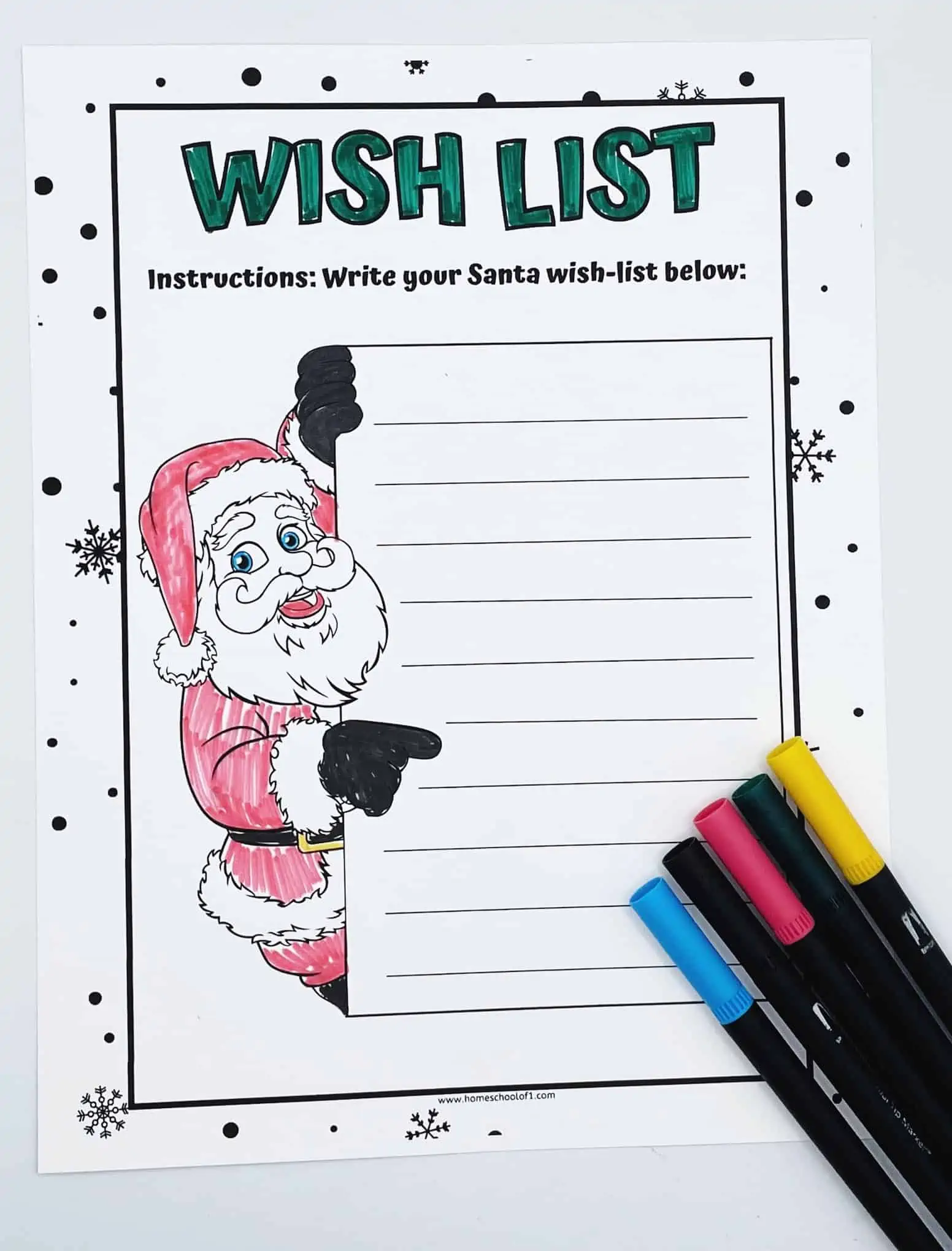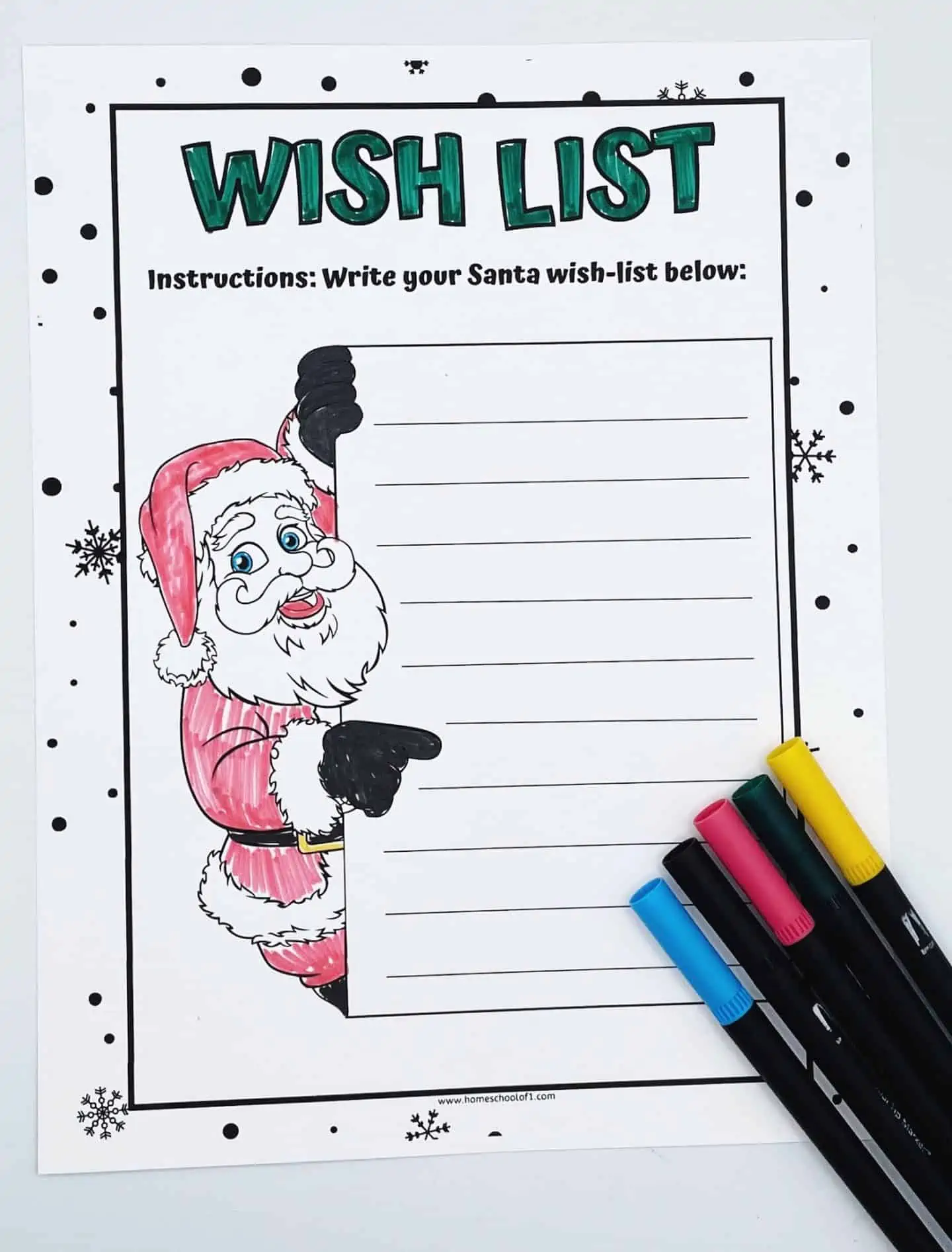 Christmas wish list: Dear Santa, how are you. I have been very good this year. Here is my wish list.
Younger kids will also love creating their very own Santa handprint with our free template.
Dear Santa. Make sure the children use their best handwriting on this one.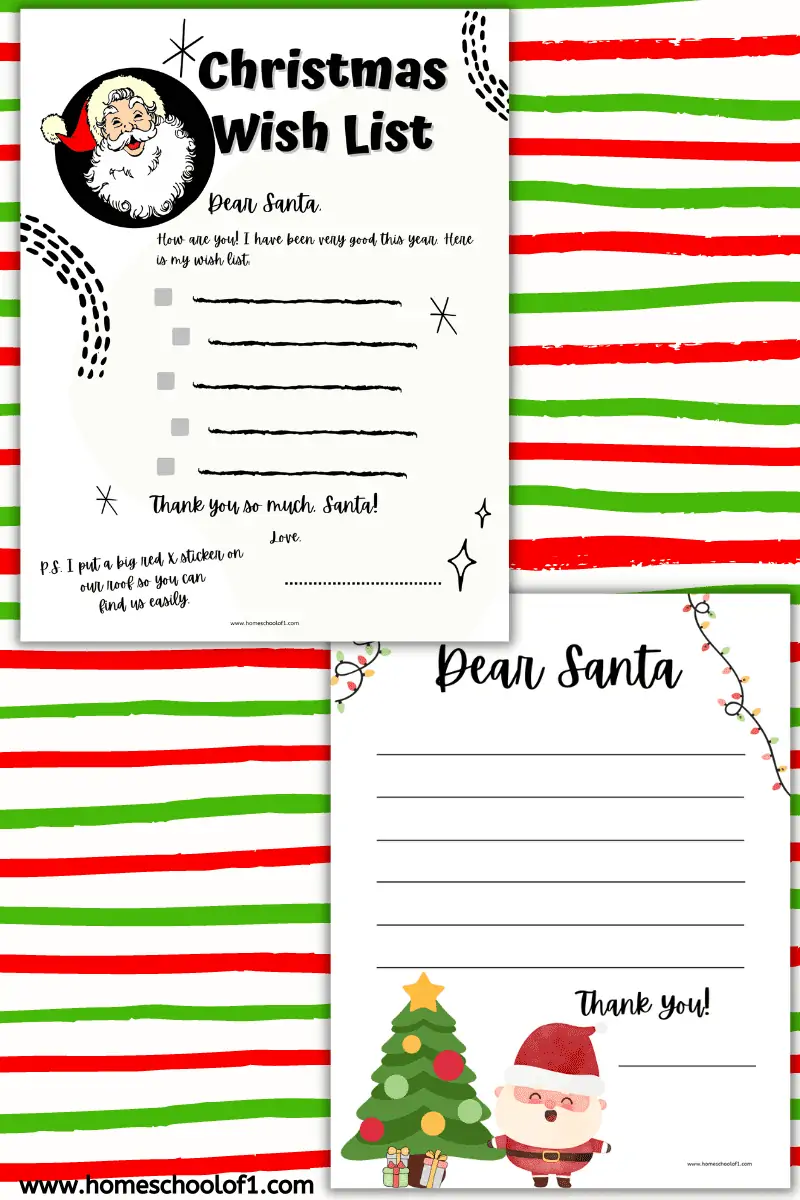 Wowser Distressed Hand Painted Red Metal Letters to
The Elf on the Shelf Letters to Santa
AnyDesign Christmas Official Letters Certificate from Santa Claus
Christmas Decorations – Letters for Santa Claus Christmas
I love the personalized Christmas wishlist as it makes the children think about the 4 main presents only. What I really really want, things I need, other things I would like to get, and stocking stuffers. (If you have boys check out our favorite stocking stuffers for boys.)
Dear Santa, I've been nice this year… Here's my wish list! I really need, I need, I really want and I want.
The Christmas wish list with 12 Christmas wishes is a lot, however, I recommend asking the kids what activities they would like to do and not just list 12 gifts!
The other 2 boxes are for the children to tell Santa a little about themselves with their favorite books and favorite movies.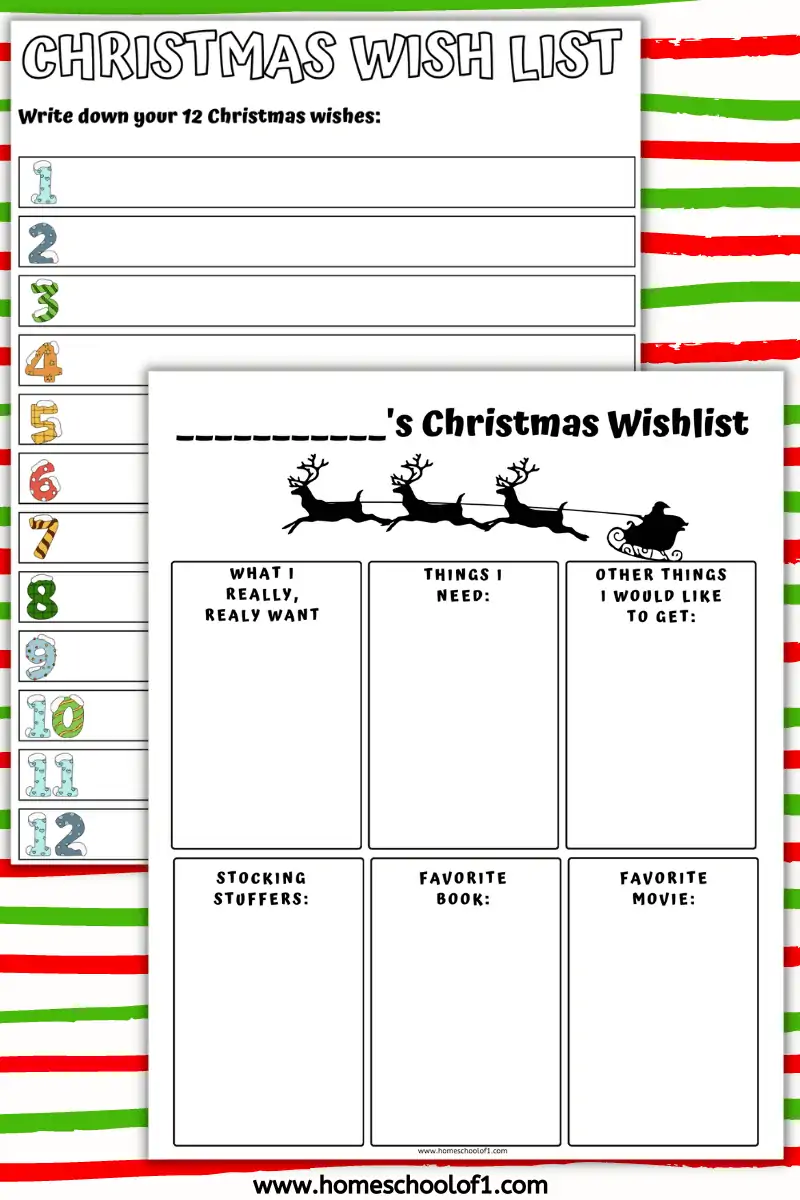 When the children have written their Santa wish lists they need to send them to the North Pole. Carry on reading to find out where to send them for free to make sure they get a response from Father Christmas.
How To Receive A Letter From Santa
Photo Credit: about.usps.com
From the United States:
Download our free Santa wish list template below and get the kids to use their best handwriting. (I mean it is going to be seen by Santa!). Place it in an envelope addressed to: Santa Claus, North Pole.
Then you will need to write a personalized response to the child's letter and sign it "From Santa."
Insert both letters into an envelope, and address it to the child, make sure you add your address.
Add the return address: SANTA, NORTH POLE, to the envelope.
Make sure to add a First-Class Mail stamp to the envelope.
Place the complete envelope into a larger envelope, with appropriate postage, and address it to:
North Pole Postmark
Postmaster
4141 Postmark Dr
Anchorage AK 99530-9998
If you are in the UK:
Make sure to send your letter to Santa by the first week of December.
Make sure the address is written clearly on the envelope so it doesn't get lost.
Include your own full name and address in the letter so Father Christmas knows who to reply to.
Santa/Father Christmas
Santa's Grotto
Reindeerland
XM4 5HQ
What else to do with the Santa Claus wish lists?
If you have left it too late to get a response from either USPS or Royal Mail these are some other magical places to leave the Santa wish list.
These will become a lifelong tradition (no matter the age of the kids!)
Photo Credit: www.etsy.com
This personalized Christmas ornament is absolutely gorgeous.
When the kids have written their wish list fold it up and place it in this decoration.
Photo Credit: www.etsy.com
Download these 4 high quality envelope images on four 8.5" x 11" sheets. This will definitely catch Santa's eye!
Photo Credit: www.etsy.com
They will mail your letter with a custom wax seal from Santa Claus, stamped and postmarked from the North Pole.
This will arrive inside a regular mailer addressed to you, and inside will be the letter sealed in a custom premium envelope pre printed with your child's name on it, you can place this letter in the mailbox for your child. What a delight and surprise when they open the mailbox and see the letter from Santa.
If you are fans of the Elf on the Shelf I highly recommend these Letters to Santa.
Includes: Beautifully illustrated storybook, 8 pieces of Santa's Special Paper, Mrs Claus' Magic Press, 8 ribbon sashes, 2 markers, 2 sheets of parchment paper.
Photo Credit: www.etsy.com
Another way to make the envelope super special is this personalized download.
Download the Free Printable Christmas List
Make sure you choose the correct paper size and click on the shrink to fit button. All of our free printables for kids work better when printed on cardstock (this is the one we use and love.)
If you are looking for even more Christmas wish lists there are hundreds on Etsy that you are also going to love.
Other Christmas activities and gift ideas
Last Updated on 1 September 2023 by homeschoolof1