How to Find the Free Printables on Homeschool of 1
Many of you have asked about how to download our free printables, and I appreciate your interest in our resources.
I understand the frustration, but unfortunately, it is the best way I can offer these free worksheets.
I have hundreds and hundreds of free content that I really want you to have access to to use either at home or in the classroom.
So let me show you exactly how you get any of the free content on Homeschool of 1.
Where to find the free printables?
Once you've selected the free printable you'd like to download, such as the free printable human body systems worksheets. You need to follow these steps:
When you have read through the post for all the extra tips and interesting facts, scroll to the bottom of the post.
Just before the comments section. You will find a box that looks like this: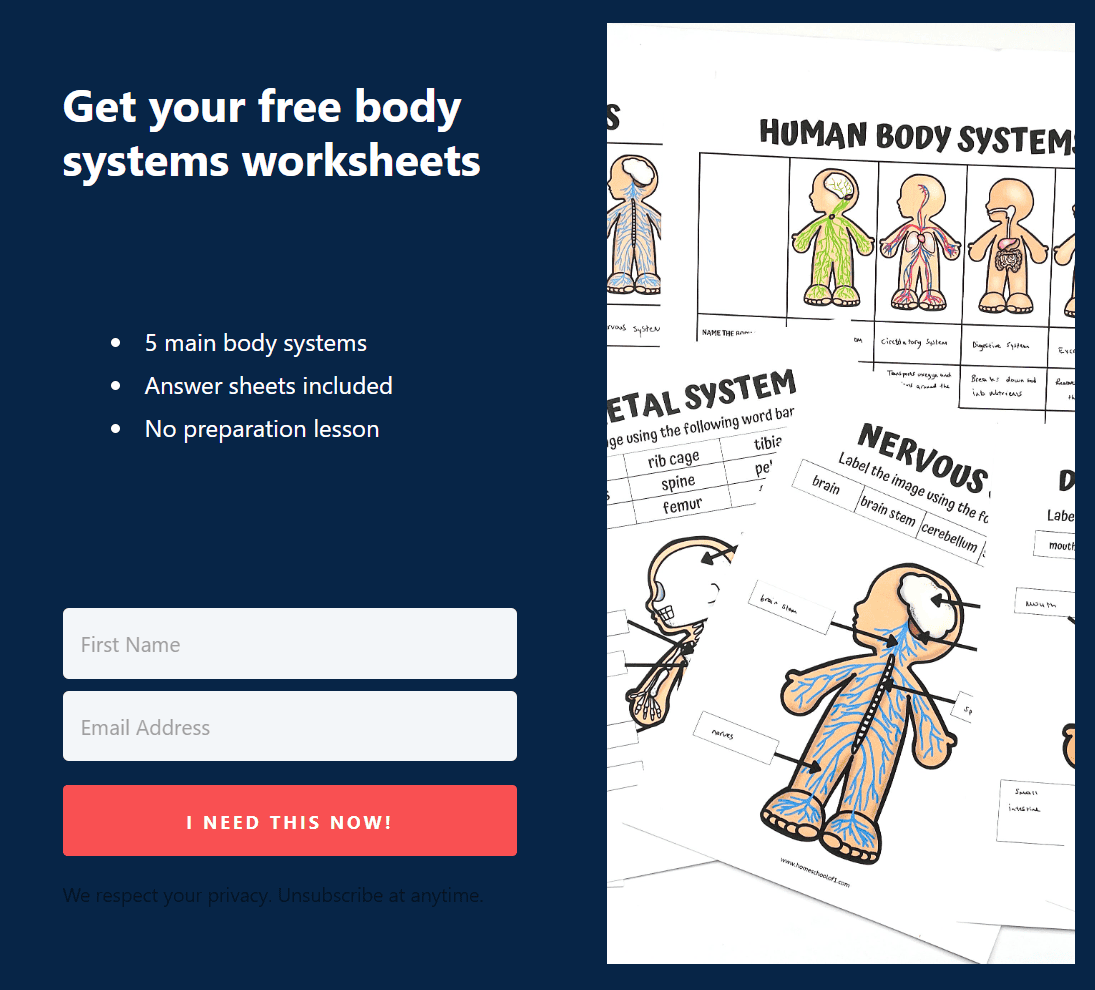 Add your name and email address, and you will be sent an email from me within minutes. You need to do this even if you are already a subscriber. Sometimes the box won't be dark blue, it could be green, yellow, grey, or a different complementary color. But it will look similar to this. It will say what the printable is on the heading, and the I NEED THIS NOW! button is always the red color.
If you don't see any of these options, you need to make sure that your pop-up blocker is turned off. If you're still having issues, you need to try to load my website using a different browser so that you may access the opt-in form.
What to Expect in the Email?
Once you receive the email, it will look like this: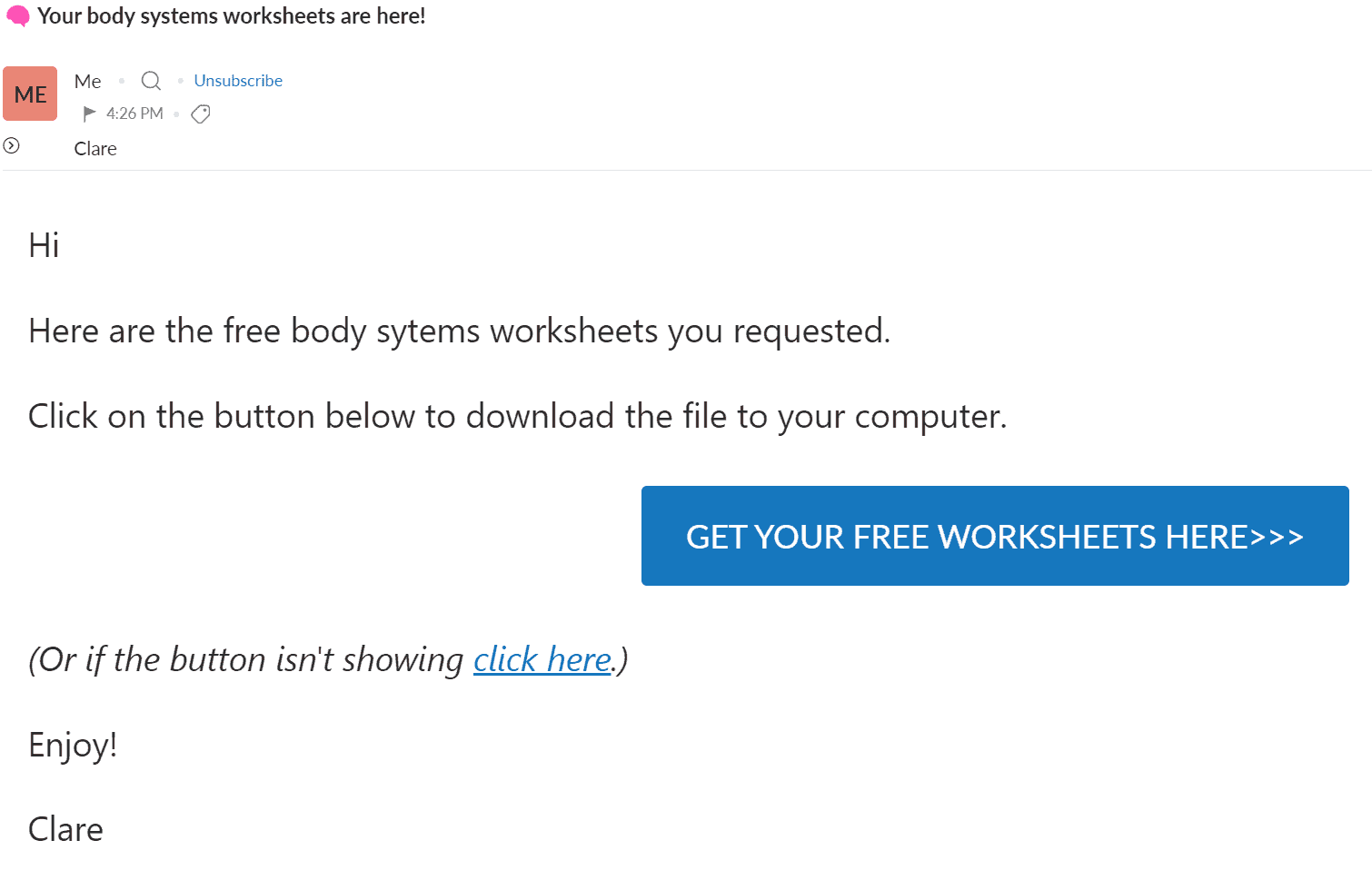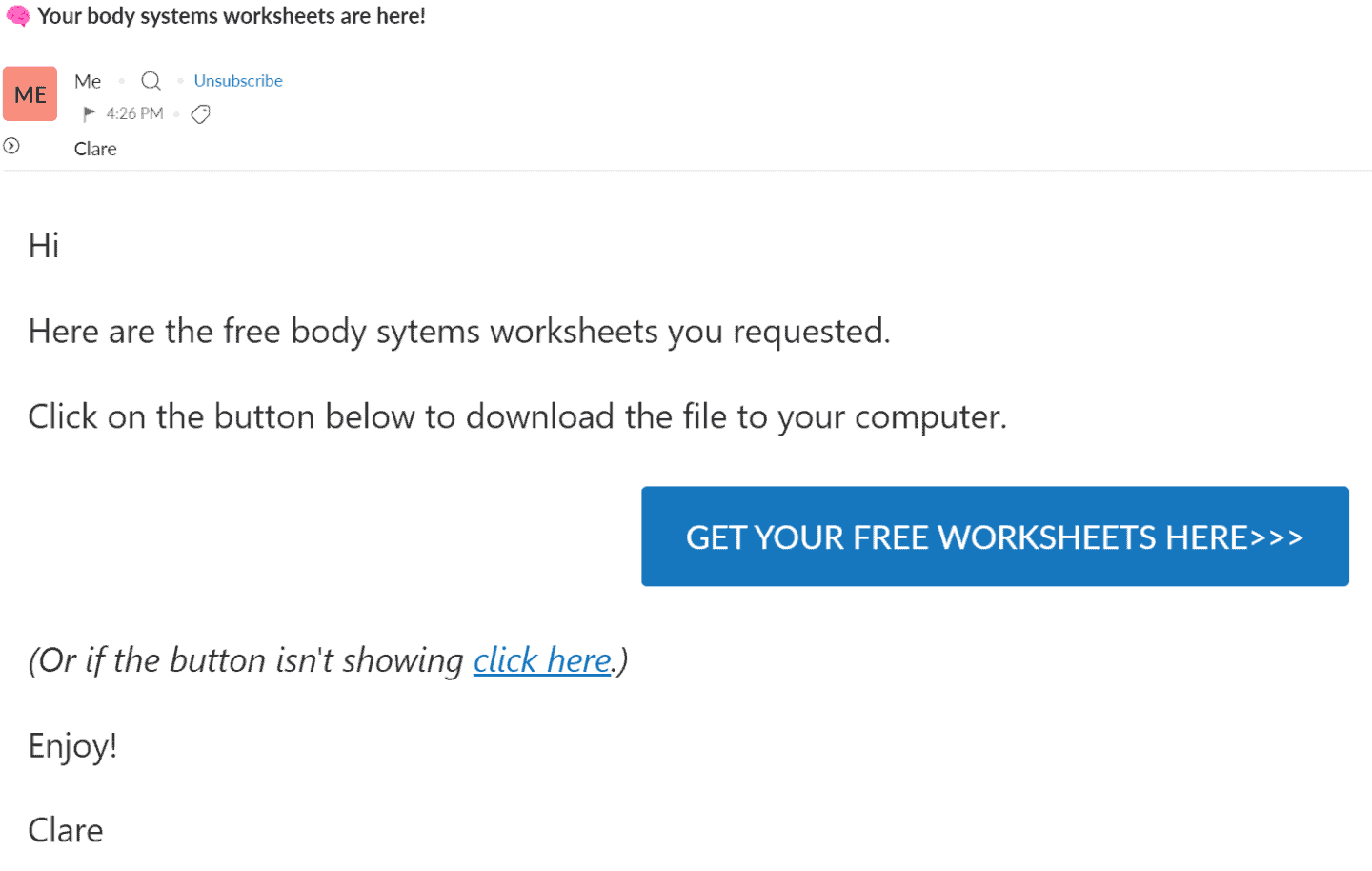 Click on the blue GET YOUR FREE WORKSHEETS HERE>>> button and the pdf will download immediately.
Troubleshooting printing issues
If you cannot find your printable, please be sure to check your spam/junk folder or promotions tab if you're using Gmail.
Please wait at least 10 minutes for it to arrive.
If once you have received the email it won't download. You will have to try with another browser. If you don't receive the email, it could be that the company email you have used blocks certain emails. Please try again from a personal email account.
Is there an easier way?
Since all these printables are offered for free, this is the process you'll need to follow to access them. However, if you're short on time, you can explore our shop, where we offer bundles of products. Feel free to check out the Homeschool of 1 shop now for more options.
Last Updated on 28 October 2023 by homeschoolof1