Best Disney Parks for 6 Year Old Kids
After visiting Walt Disney World multiple times on holiday from the UK, and now since living in Florida I wanted to put together the best Disney parks for 6 year old kids.
Our first visit to Orlando and Disney was when my son was only 6 years old. We had no idea where to go or what to see, so we ended up everywhere.
We did all of the Disney parks and Universal Studios, and I wanted to tell you which were the best.
At the time we went to the Orlando theme parks my son was six years old. So we agreed to spend 3 days at Universal Studios and 4 days at Disney World.
This post is based on our experience with a 6 year old.
**There may be affiliate links in this post. You can read my full disclosure at the bottom of the page.**
Which Disney Park is best for 6 year olds?
Out of all of the Orlando attractions, our absolute favorite was definitely Animal Kingdom. There was so much to do for younger kids.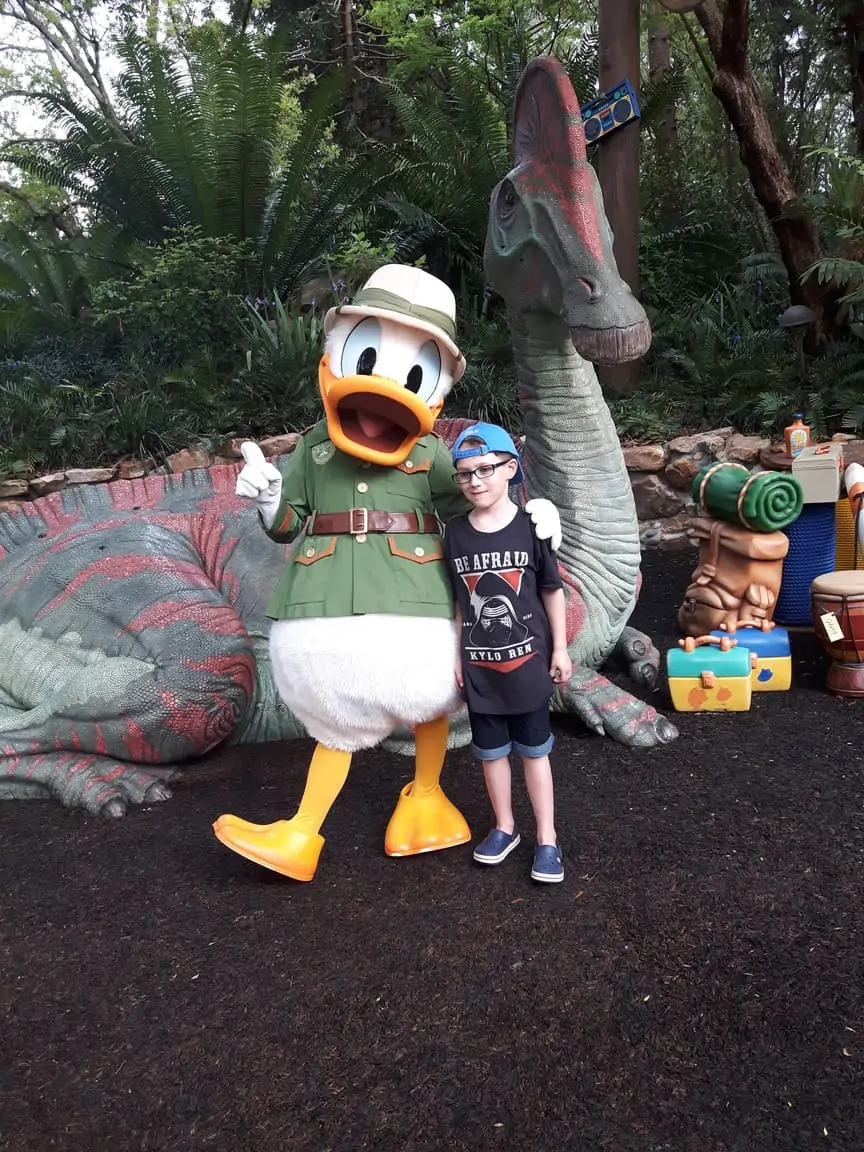 It was really interactive, there were loads of animals. It was just fantastic.
We loved all of the parks but I wish we had spent longer at the Disney resorts and less time at Universal Studios. Universal Studios is definitely aimed at older children, with not so much to do for 6-year-olds.
Download the printable Disney countdown calendar and get the kids excited early.
The Best Disney Park for Kids
Animal Kingdom
Unfortunately, it absolutely hammered it down with rain the day we went here so most of the rides were shut. However, we did have a lovely lunch in the Rain Forest Cafe, which I highly recommend.
It stopped raining in the afternoon and we managed to do half of the Wilderness Explorers Handbook. This was our favorite park, as there was so much to see and do. Keep hold of it and add it to your holiday scrapbook when you get home, the kids will love creating it.
We went on a safari to see some amazing animals, zebra, elephants, and tigers to name just a few.
There were also some fab characters to have your photo with too.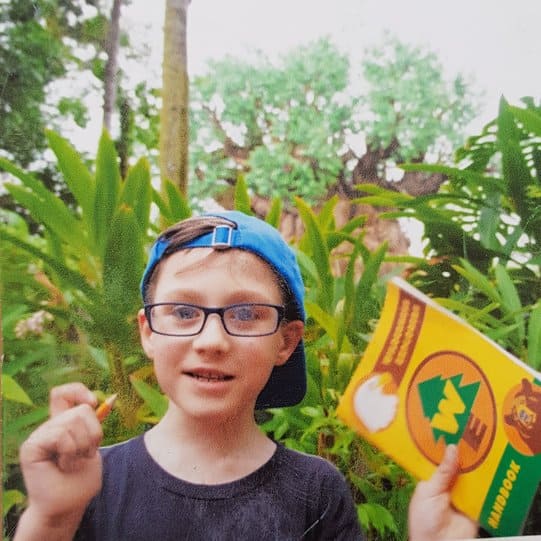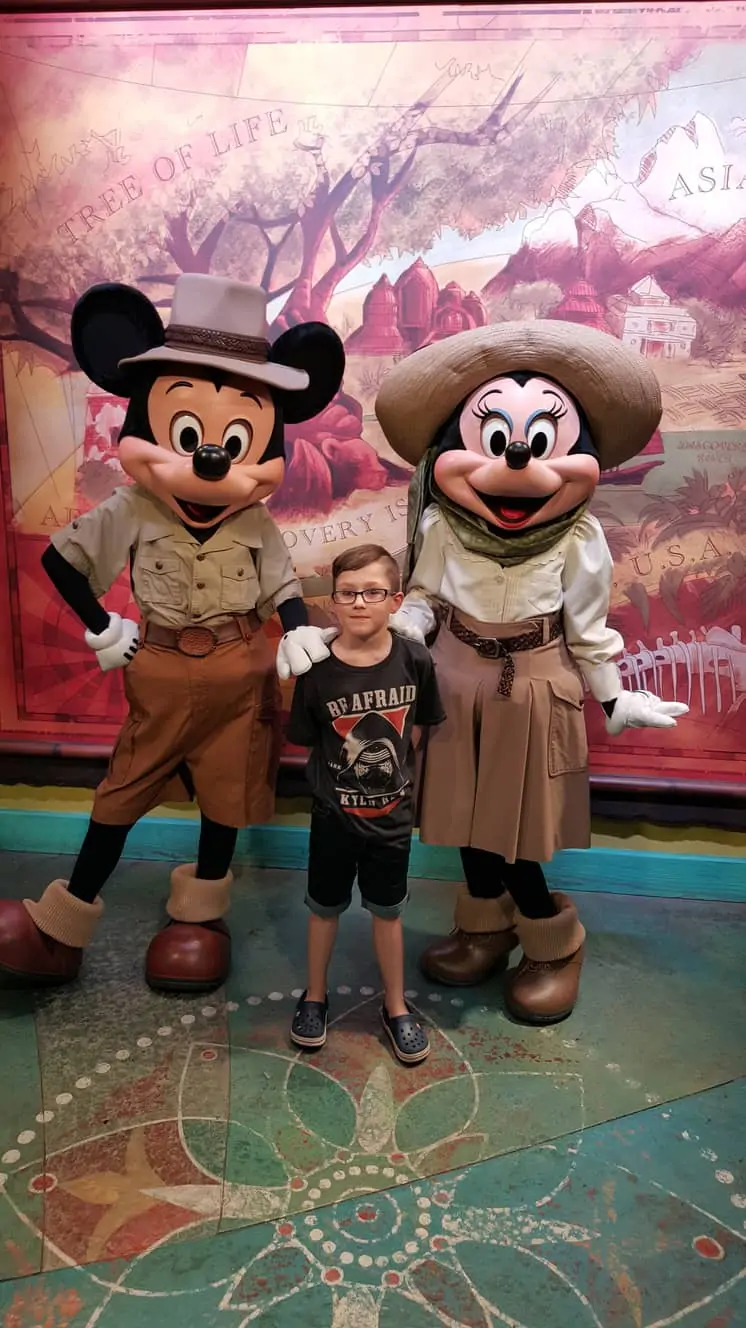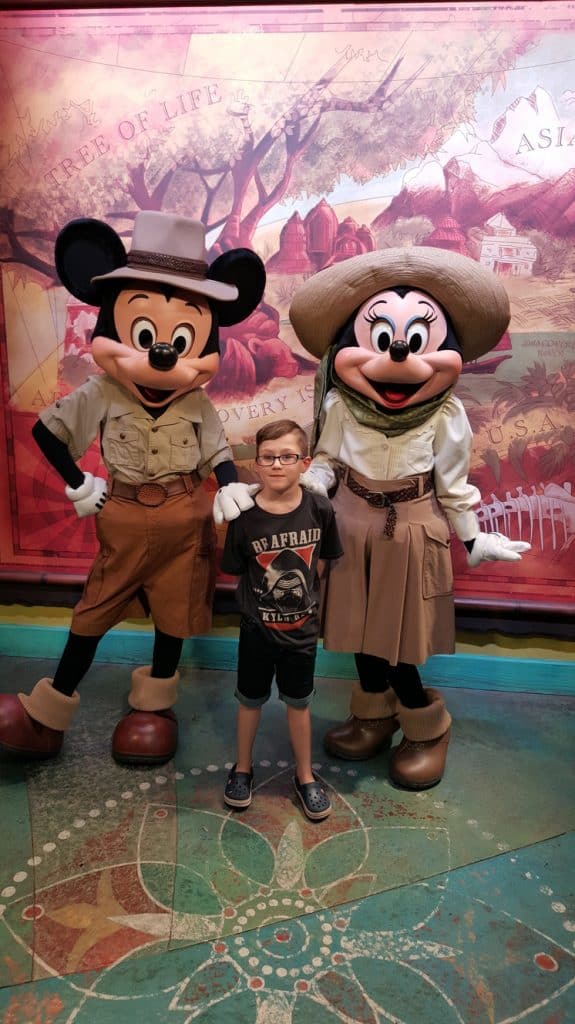 Hollywood Studios
We really enjoyed it here, especially as they have loads of Star Wars characters!! (If your kids love the force check out how we have Star Wars activities for kids in our homeschool!)
The best bit for us was getting to meet all the amazing characters. This would be great for kids of all ages, as there are some great rides in Toy Story Land.
But for us meeting the characters was the highlight.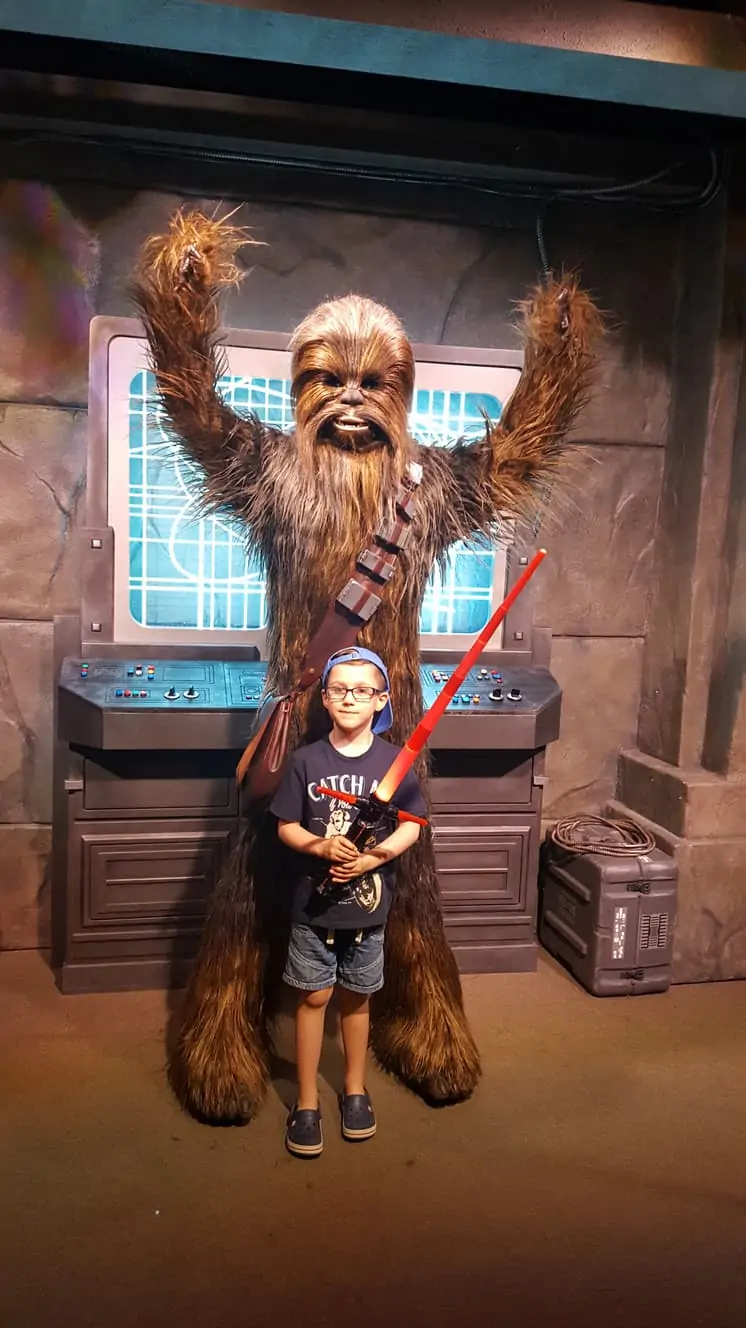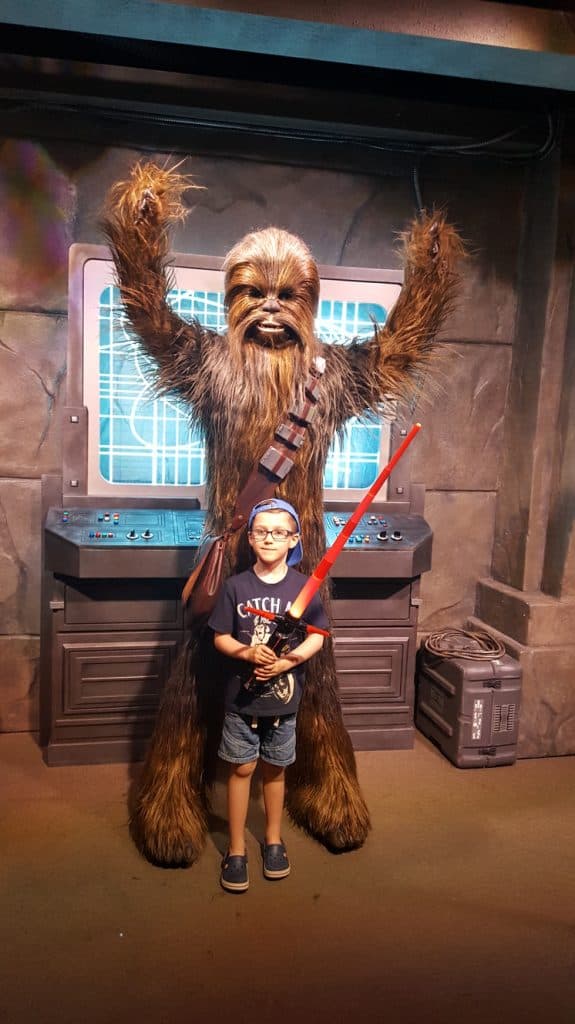 Magic Kingdom Park With a 6 Year Old
This was stunning, there are lots of characters to meet again, and of course, the parade was spectacular.
This is magical for everybody and you can not go to Disney World and not visit this.
Although we loved it, there is little to no shade, so if it is raining or super hot, I would definitely try a different park if you can!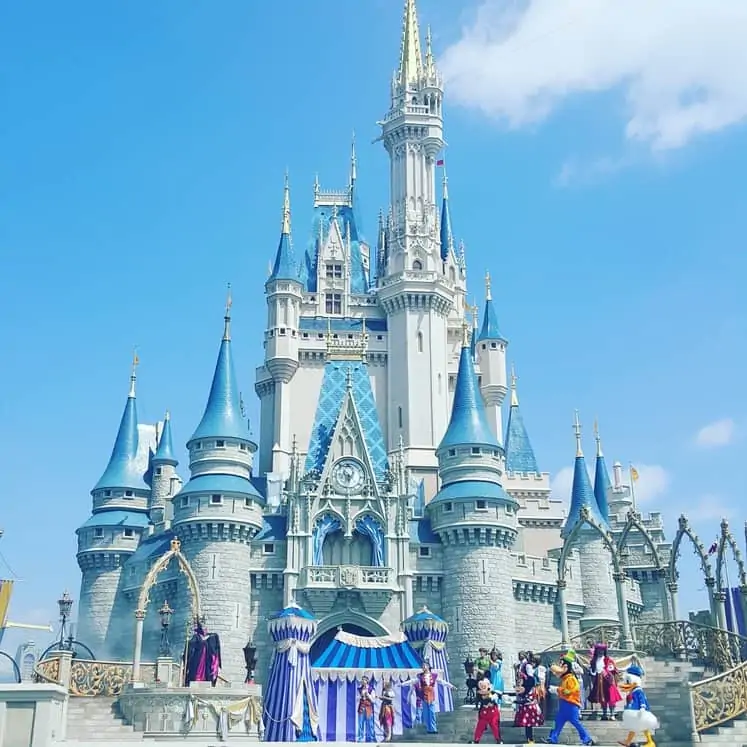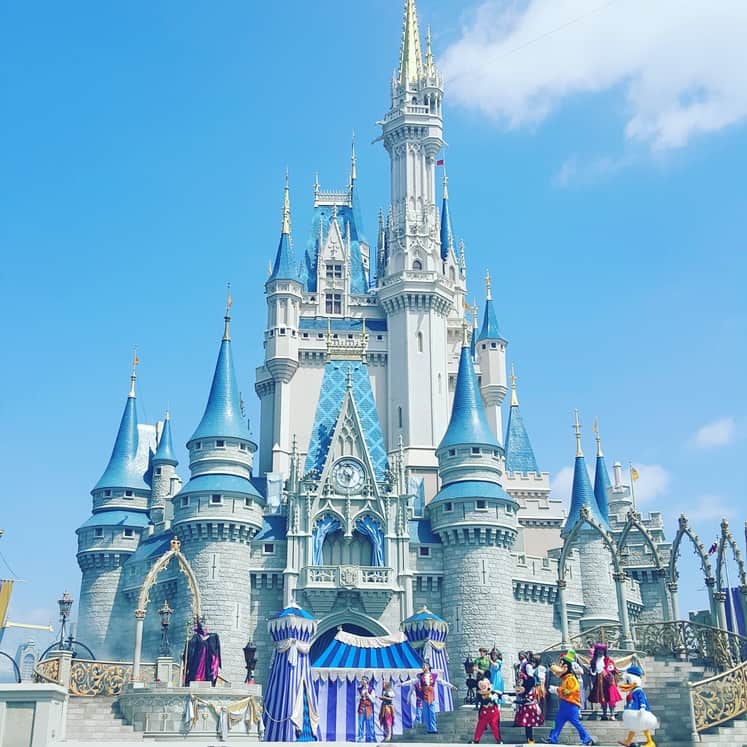 Epcot for 6 Year Old
I recommend buying a passport at Epcot so the kids have something to look for in each country. This is really educational as you walk around each country learning about their cultures and seeing what their houses would look like.
Also, there is a kid's section where you get your passport stamped. There is a lot of walking here, but it really is a great day. Again there are lots of characters to meet. We did this again when Freddie was 11 and it was as much fun then as it was when he was 6 years old.
What are the best things to do at Universal Studios for 6 year olds?
The Blue Man Group
This was an amazing show, we hadn't pre-booked tickets and just got them from a stand outside, but it wasn't cheap. So I definitely recommend booking tickets in advance if you can.
The Eighth Voyage of Sindbad
This again was fantastic, there are pirates fighting and flying! It really was very good, there is no extra charge for this show.
Fear Factor Live
Well, this was absolutely disgusting! With contestants eating the most revolting of cocktails (similar to I'm a Celebrity) Freddie absolutely loved it.
The Blues Brothers Show
This was definitely worth a watch, it is out on a street and they dance and sing outside a "shop". They get everyone singing and dancing to their very popular music.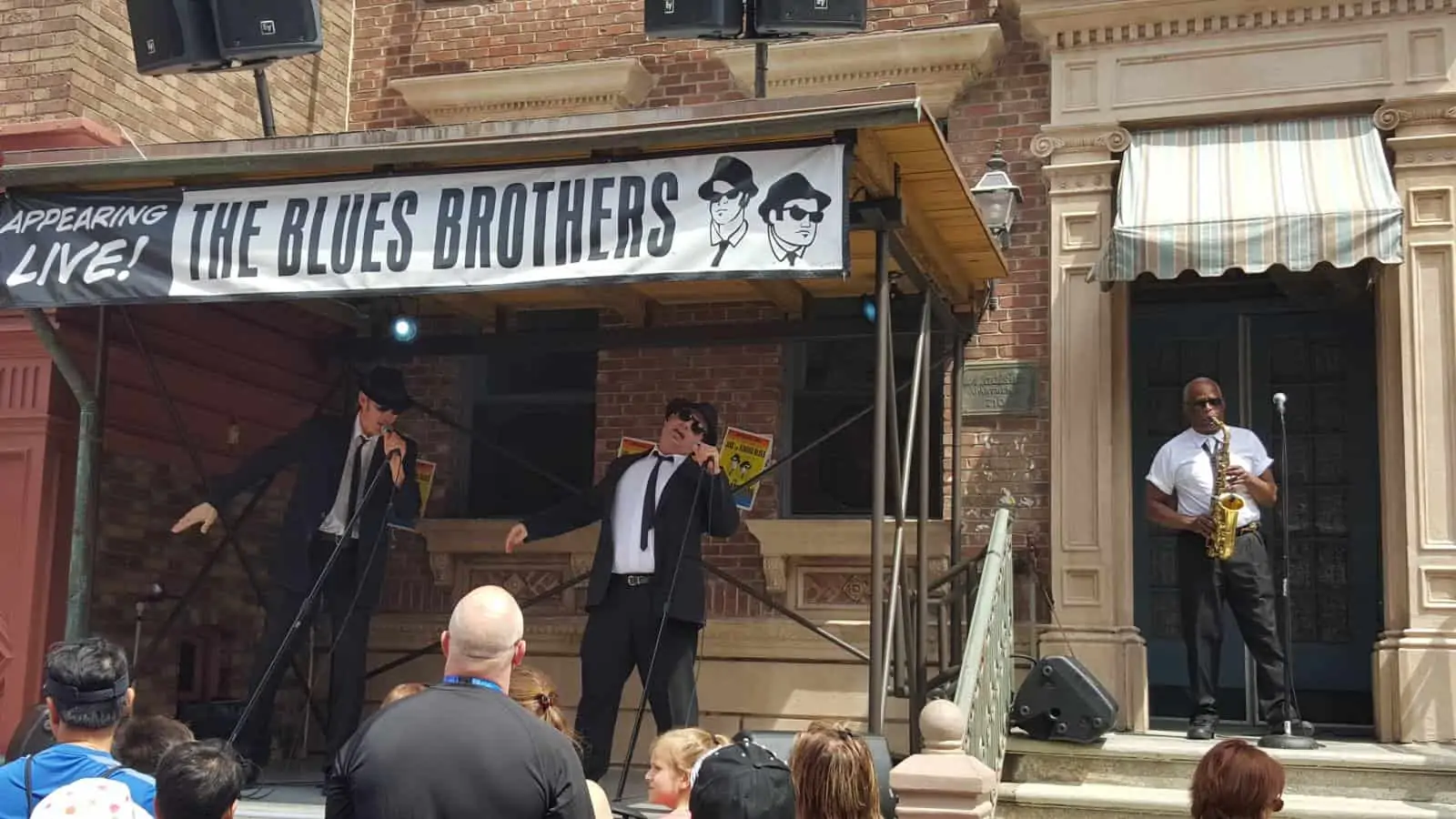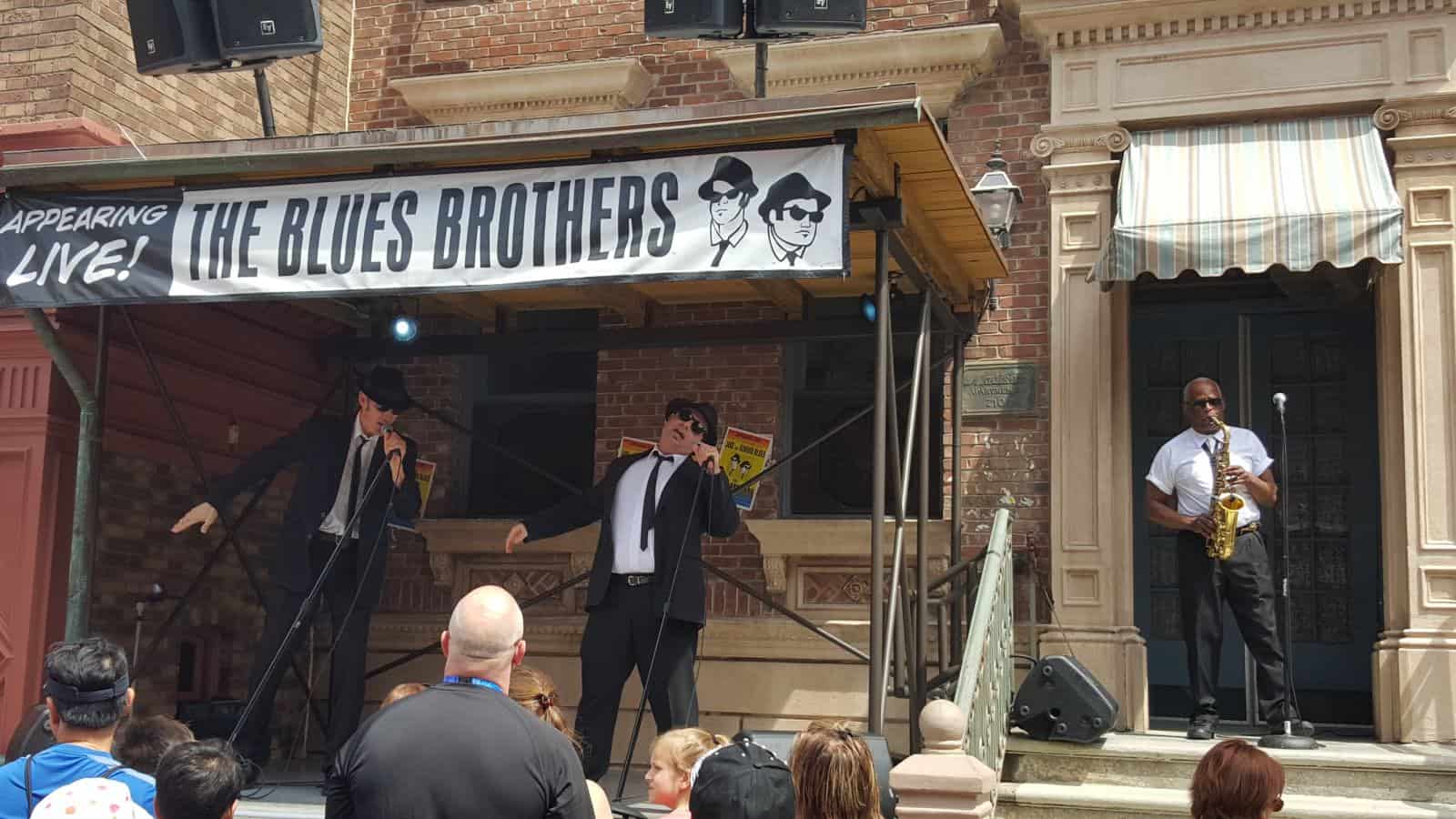 Springfield
The home of the Simpsons. This was ok, however, the ride scared Freddie half to death. There were other children of his age there who enjoyed it. But it wasn't for Freddie. The characters and the arcade-type games were fun though.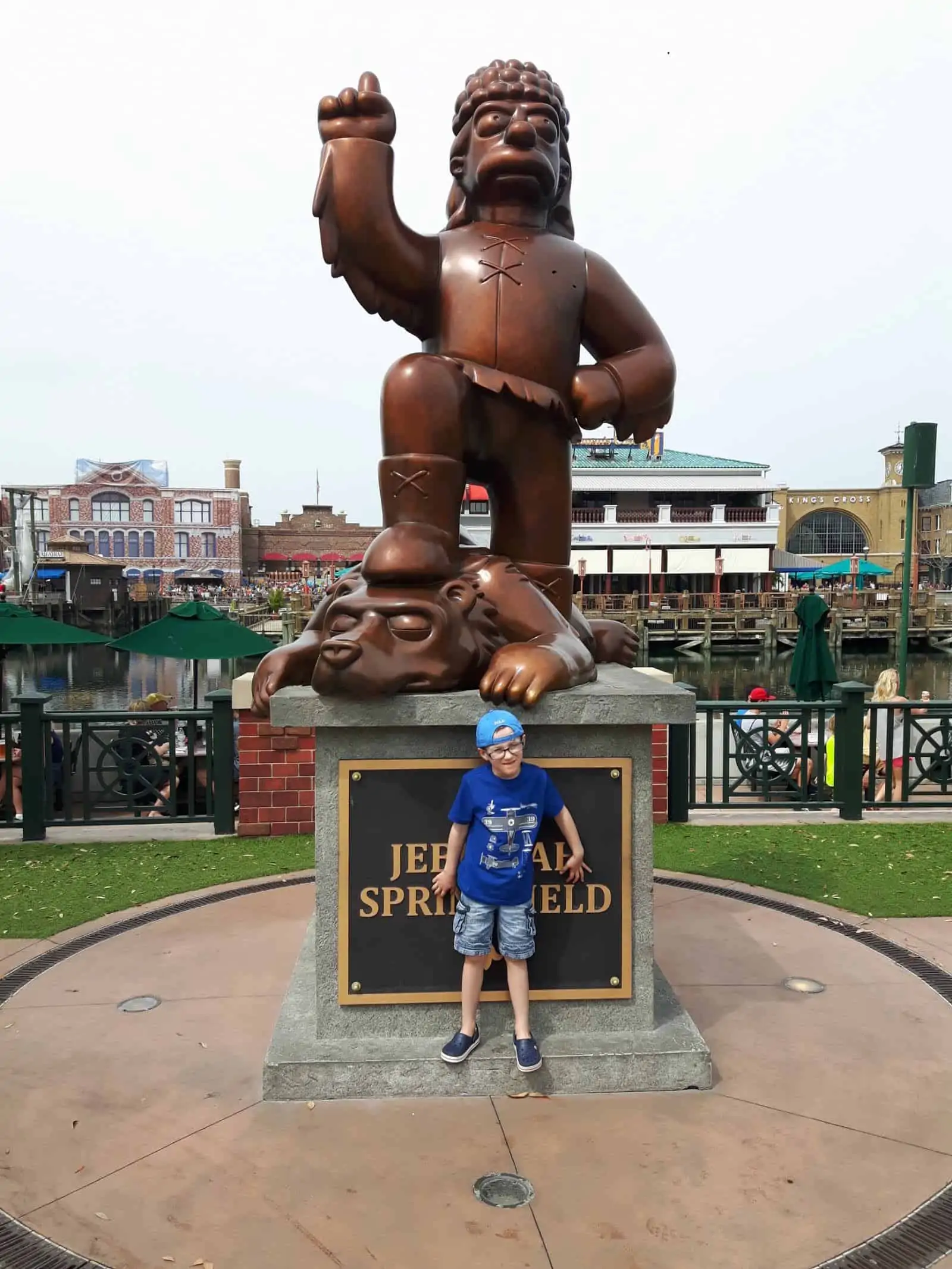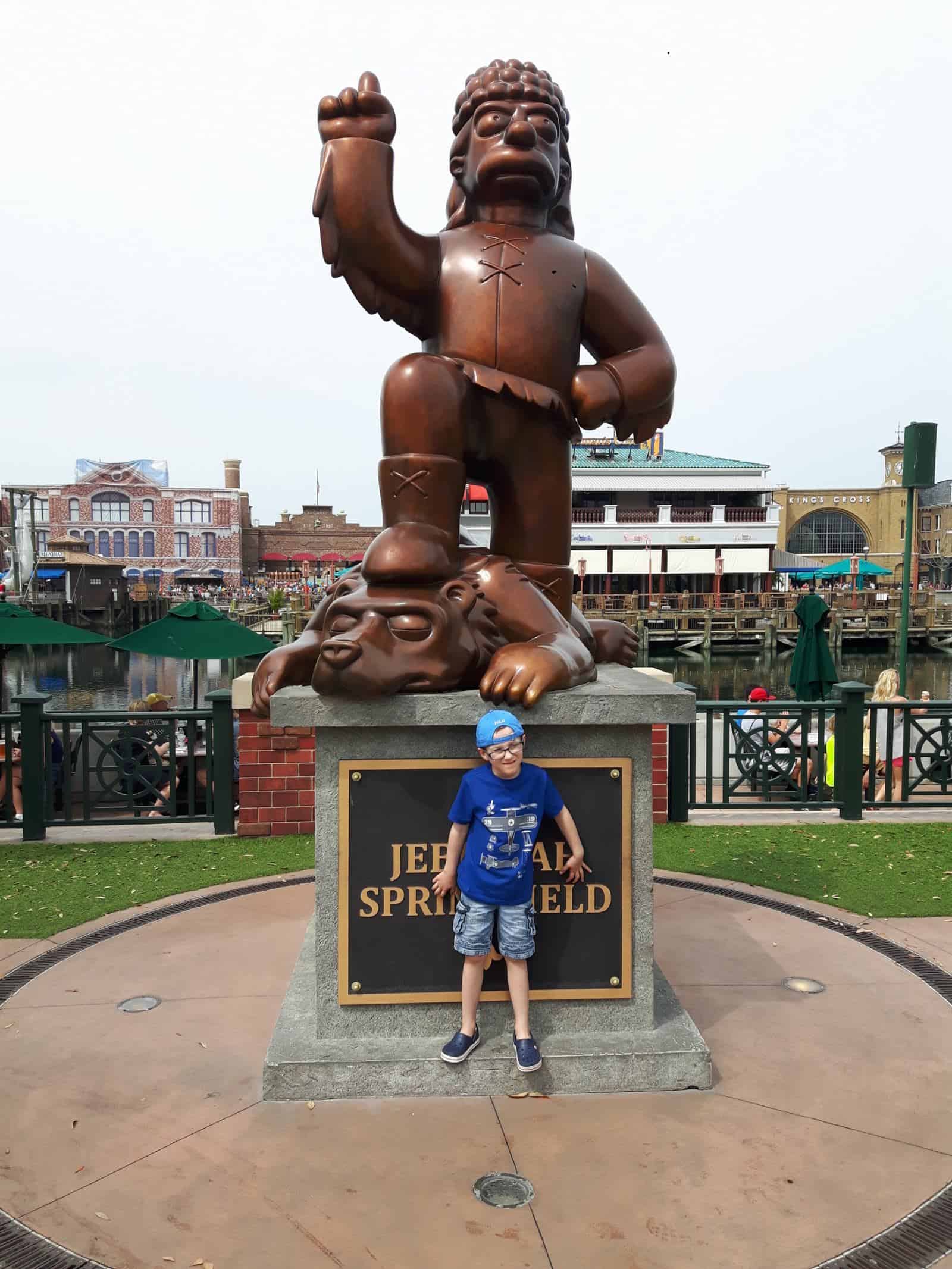 Crazy Golf
So who doesn't enjoy being silly? This was great fun, there are two to choose from either Aliens or a Haunted House.
The Wizarding World of Harry Potter
Don't shoot me…… BUT….. this was the worst bit for us.
Now yes it looked fantastic and they had created the scene very well. We went on the Hogwarts train which was great, but other than that I didn't get it. This, however, was the busiest part of Universal Studios by some considerable margin, which might have been half of my problem.
We have been back multiple times since I wrote this review, and Freddie who is now 12 thinks this is the best place on earth!! Just maybe not for a 6-year-old!
Best Disney Packing List
I am updating this post, as we have recently returned from Disney. I would like to add that it is only a 2-hour drive from where we live to the Disney parks in Orlando. Still, we manage to forget things!
We have been living in South Florida for 3 years so you would think that we were completely used to the heat. But you would be wrong!
In the summer months, we tend to just homeschool in the house with the air conditioning on and forget about the blistering temperatures outside.
These are our absolute must-haves to take to Disney, whether you live here or not!
Refillable vacuum-sealed water bottle. There are plenty of places you can fill the water up, but trust me you will appreciate the cool water!
Cooling towel we actually only purchased these last year when we went to Universal, and wow they are amazing, and no idea how I have managed the heat here before! These come in individual bags that you can clip onto your backpack.
Fanny pack if you plan on not carrying a huge backpack! I actually hate the rides so I am the cart horse. So I don't use a fanny pack but they are a necessity if you plan on having fun.
Portable phone charger is another must have item. You will take about a million photos, especially if it is a one off trip.
Poncho you will need this! Especially if you come in the summer months. This needs to be as light as possible, as even when it is raining it is boiling! (Not so much in the winter of course!).
Comfortable shoes! You will be walking a lot! But remember it is hot, and it rains! So I tend to just wear flip-flops rather than wear wet sneakers all day!
Most importantly though, just have fun!
Check out the best gifts for 6 year old boys if you are thinking of going to Disney over Christmas, plus our toys for 6 year old boys.
Disney Tickets Orlando
If you are from the UK, as we were when we first visited the Disney Parks, I highly recommend checking out Attraction Tickets Direct. They were significantly cheaper than anywhere else we found.
We ordered the park tickets in advance and they were posted to our door. We had absolutely no problems using them, and they were the cheapest company in the UK by far. They don't just have Disney and Universal tickets there are lots of Orlando attractions.
Have you been to the Disney Parks Orlando? Which was your favorite resort? Universal Studios v Disney World? Let me know in the comments.
Last Updated on 11 September 2023 by homeschoolof1