The Best Homeschool Supplies – Checklist
We have been homeschooling for over three years, and I have included our homeschool supplies checklist of what we purchased before we started. Everything included is exactly what we have in our homeschooling room.
Although this is a fairly long list, we had a number of these items in the house before we started to homeschool.
Not all of these items are crucial to getting before you start, you can just get them as and when you need them. We waited a while before getting the guillotine and laminator, however, I probably use these the most.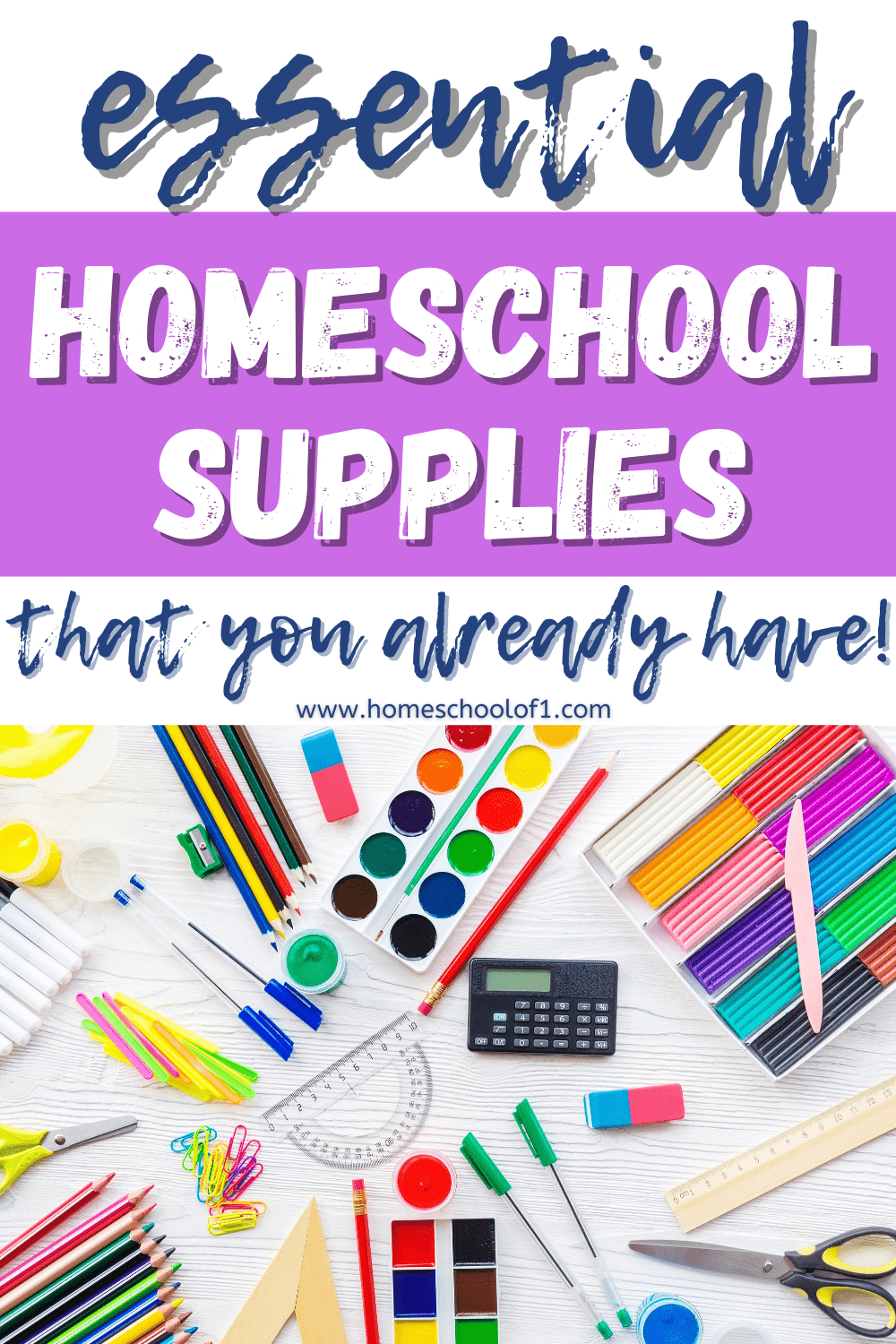 **There may be affiliate links in this post. If you make a purchase (after clicking one of my affiliate links) I'll earn some coffee money, which I promise to drink while supporting your journey. You do not pay a higher price. You can read my full disclosure at the bottom of the page.**
Homeschool Supplies
Basic Homeschool Supplies:
Paper – lined, plain, and graph paper are all needed.
Pencils – coloring and writing
Pens – lots of different colors for reworking and marking
Glue – Prit stick, sellotape, and blue tac.
Paint & Brushes
Scissors
Hole Punch
Ruler
Stapler – both small and staple gun (and staples!)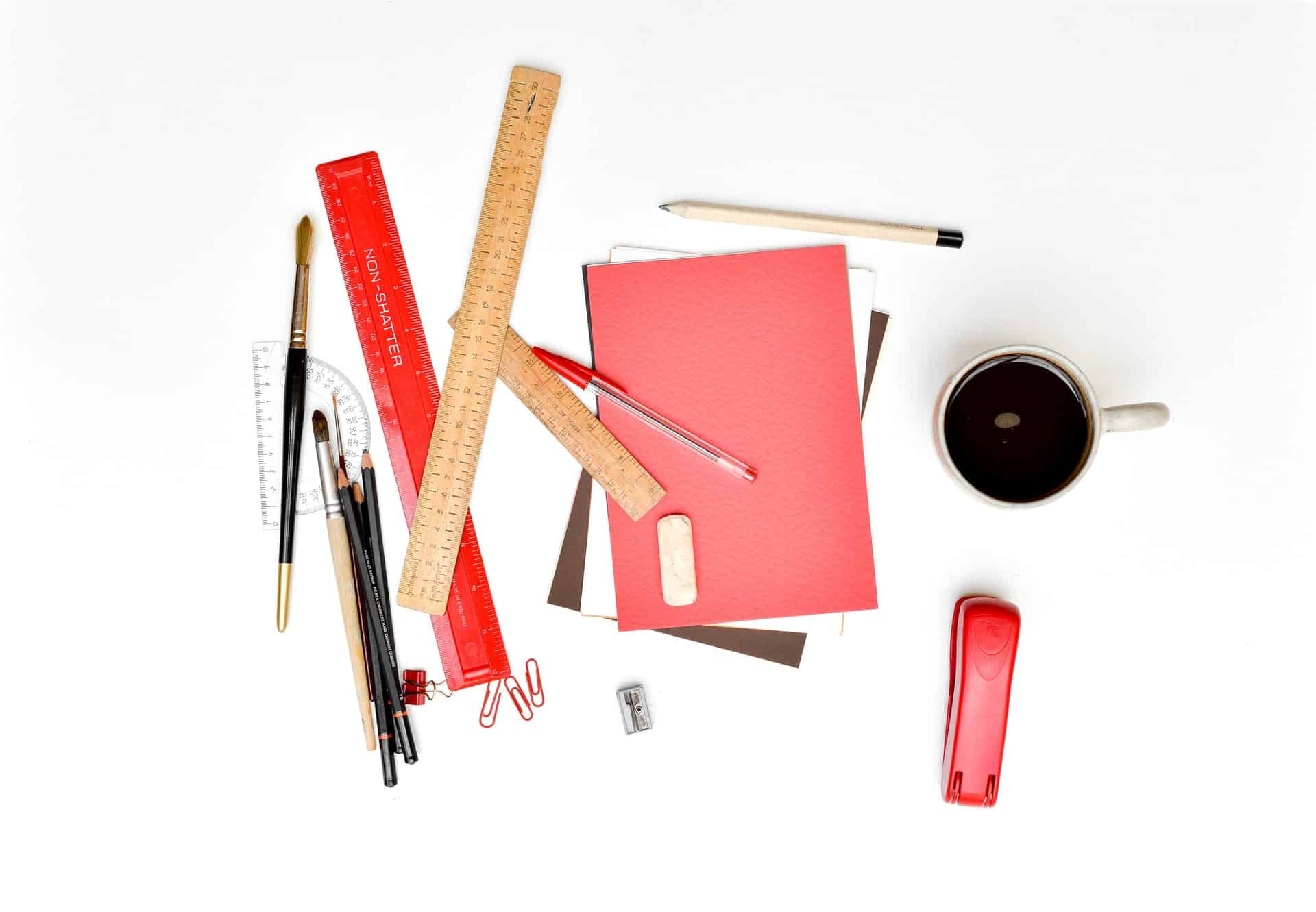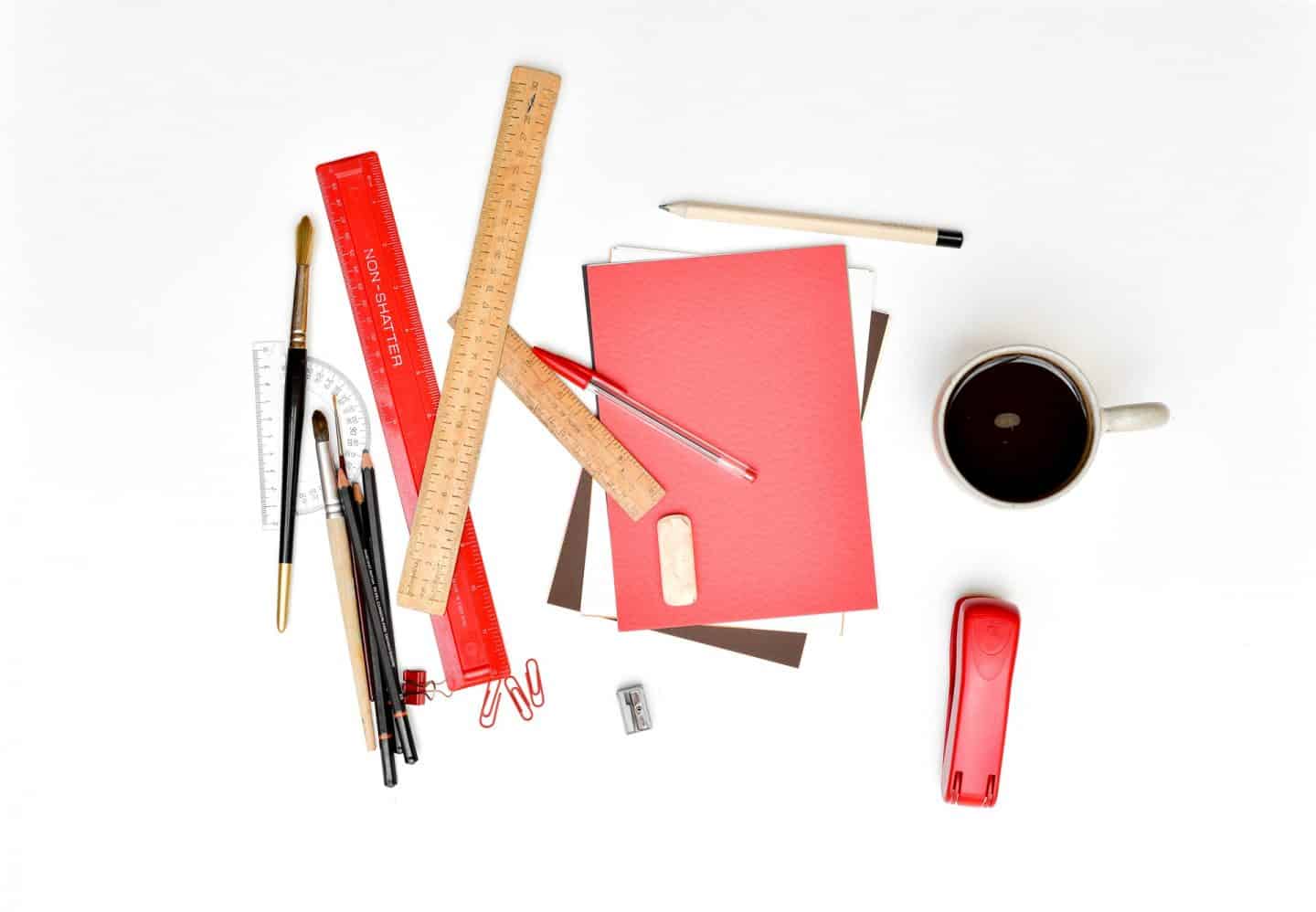 Laminator with pouches
Pencil Sharpener ( I highly recommend getting an electric one!!!)
White Board Pens and Eraser
Calculator
Sharpies
Post-it Notes
Food dye ( we use this for lots of experiments)
Sticks
Dictionary (we really like this dictionary bookmark for reading)
Thesaurus (for a list of the best educational books we use check this out)
Cork Tiles (we have added these to the wall of our homeschool room to display topic work)
Highlighter Pens
Ballpoint Pens
Exercise Books
Storage Boxes
Maths Set
Larger Homeschool Supplies:
Science Equipment – check out our favorite kids science kits
Osmo Coding Set – this is excellent for teaching kids to code and program check out our Osmo review.
Printer (and ink) I don't want to recommend a printer as although I am happy with the Epson I am not sure with the amount we spend on ink it is the best option.
These larger items (apart from the printer, which we use every day) are not essential and you can get them along your homeschool journey. Or they would make lovely birthday / Christmas presents for your children.
Homeschool Blog Posts to Help
What are your favorite supplies for homeschooling? Let me know in the comments below.
Last Updated on 12 April 2022 by homeschoolof1