The Best Star Wars Fun Activities For Homeschool – All Subjects!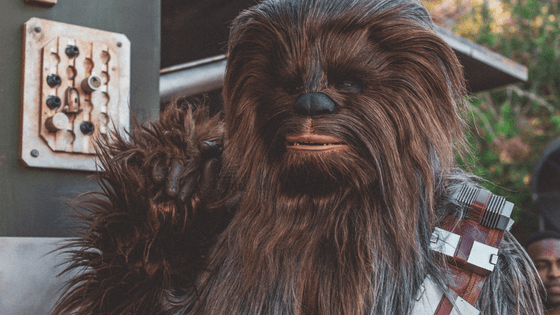 Ok, so the last couple of weeks have been hard. We have been homeschooling through the summer months, and wow what a challenge.
So I thought for the next couple of weeks we would try something different.
Teaching with Star Wars! I know, genius right!
Well of course this will only work if your little one is as obsessed with all things Star Wars as Freddie is.
So here is a huge list of Star Wars FUN activities you can use in your homeschool!
**There may be affiliate links in this post. If you make a purchase (after clicking one of my affiliate links) I'll earn some coffee money, which I promise to drink while supporting your journey. You do not pay a higher price. You can read my full disclosure at the bottom of the page.**
Star Wars Maths Games
Unfortunately, I couldn't find any Star Wars math books for kids of his age, insert sad face. But I was not going to let this stop me make this work. There are Star Wars books for up to grade 4 though, ages 9-10 though and younger. So if you have slightly younger children I would definitely check them out in the link above. If you manage to find any for middle school please let me know in the comments.
Star Wars Writing Workbooks
OK, this isn't going well for us, but I am not giving up here. I again could only find writing workbooks for younger children. They look awesome and get great reviews, so if you have younger children please check these out. I wish I had come across these a couple of years ago.
Star Wars Story Starters with story cubes, ok I am doing better now. We have story cubes already, but these Star Wars themed ones are perfect for my little Star Wars geek! I will try anything to get him to write!
Star Wars Shakespeare
Now, this actually is what inspired me to write this post. We have just started to introduce Shakespeare into our homeschool and the main book we use is a Star Wars Shakespeare book!! I know, win-win. His eyes lit up when he saw it, and I knew at that moment I was winning at homeschooling!!
Star Wars Coding!
We have started to do homeschool programming recently and I have just come across these Star Wars Coding Projects books using Scratch.
Learning a Foreign Language with Star Wars
I am laughing while writing this, as I have just found a book How to Speak Like a Wookiee. But this totally counts!! It possibly won't count towards your second language requirements for college, but it will be so much fun!!
Star Wars Science Experiments
Star Wars Maker Lab book contains 20 craft and science projects.
Star Wars and Music
15-minute music lesson on Star Wars with free printable, this lesson is all about the Star Wars film composer John Williams.
Music from the Star Wars Trilogy Easy Piano – we already have this book and he has been practicing already. Freddie has only been playing the piano for about a year, so if you have a more advanced student this might be too easy.
Sheet Music if your child plays a musical instrument then why not download Star Wars sheet music for them to play on the piano, violin, or whatever instrument they have.
Art with Star Wars
How to Draw Star Wars draw Yoda, Darth Vader, R2-D2, and more, with this fun and easy-to-follow illustration guide! Featuring all your favorite characters in a variety of styles and poses, these step-by-step instructions will have you drawing like a pro in no time!
Outschool has a number of Star Wars drawing live online lessons too. I mean why wouldn't they, they have live classes in every subject imaginable!! Check them out here.
Star Wars Fun Activities
Now of course I can't write this post without talking about Star Wars Lego. I think this is probably why Freddie loves it so much. It doesn't have to be expensive though (although trust me from experience I know how expensive it can be!) I will include his 3 favorite lego sets varying in price.
Outschool has a number of Star Wars social clubs where your kids can geek out< we have taken a few and loved them, check them out here.
So that's it, how we can learn a full curriculum (well not really, but as a fun couple of weeks) with the help of Star Wars.
Please please let me know in the comments what other Star Wars fun activities you have come across. I would love to check them out.
Last Updated on 10 January 2022 by homeschoolof1