20 Best Board Games For 8 Year Olds The Whole Family Will Love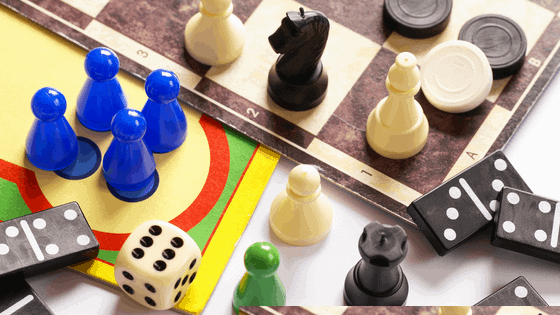 We absolutely love board games and these are the best board games for 8 year olds.
As we homeschool, board games have become one of our favorite activities. They are not only fun, but they are educational as well. Pretty much every board game we have listed has at least some educational value. If you are looking for educational board games check out over 40 that we play and love.
If you are looking for Christmas board games check out our favorites in our recent blog post.
**There may be affiliate links in this post. If you make a purchase (after clicking one of my affiliate links) I'll earn some coffee money, which I promise to drink while supporting your journey. You do not pay a higher price. You can read my full disclosure at the bottom of the page.**
Best Board Games For 8 Year Olds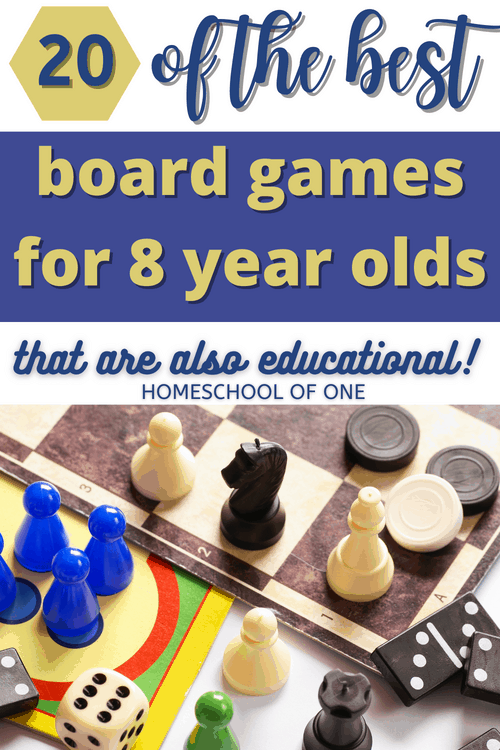 Frenetic
This is an amazing educational board game based on the periodic table of elements. It combines science, English, and Maths into this excellent educational game that is fun for all the family. For some reason this is not yet available in the USA, however, I have listed a similar game called periodic that looks just as fun. Get your copy of Frenetic here.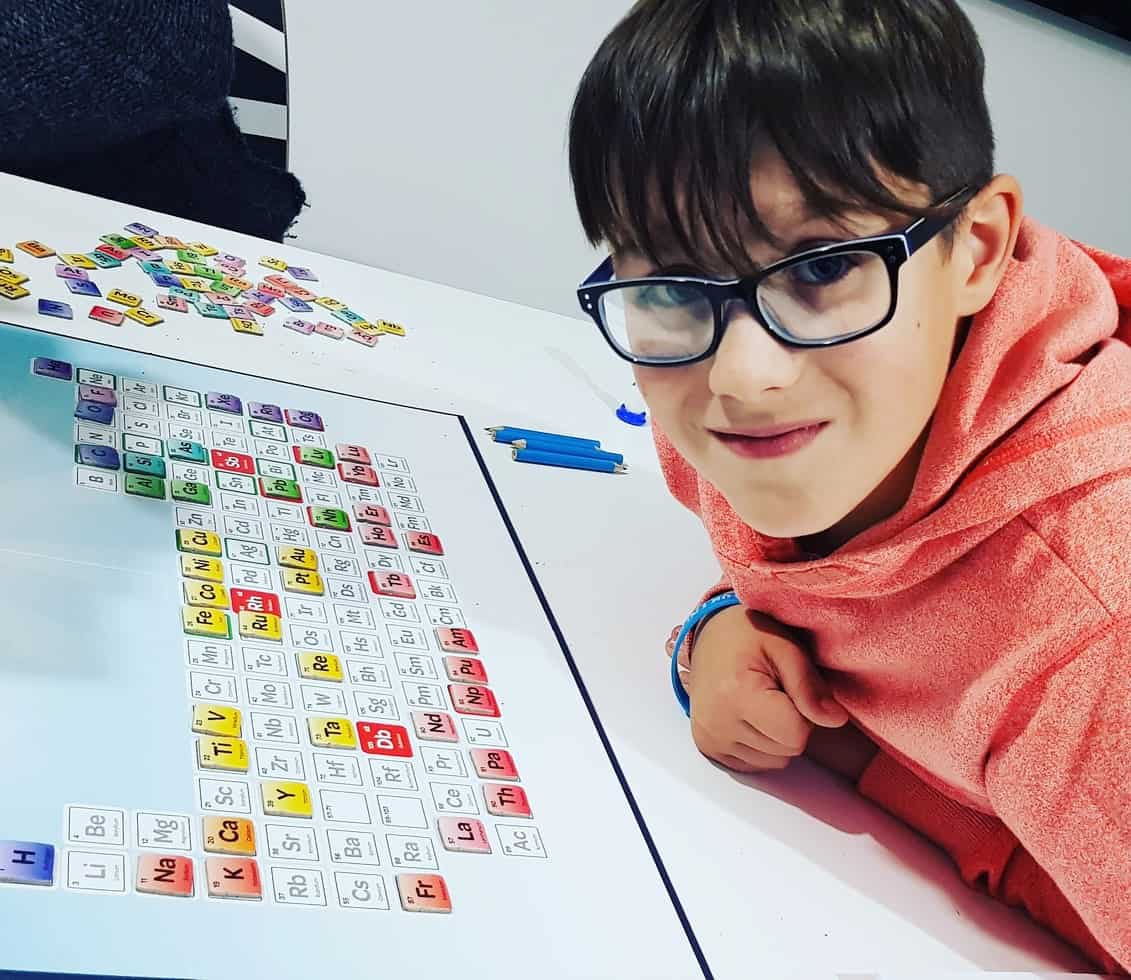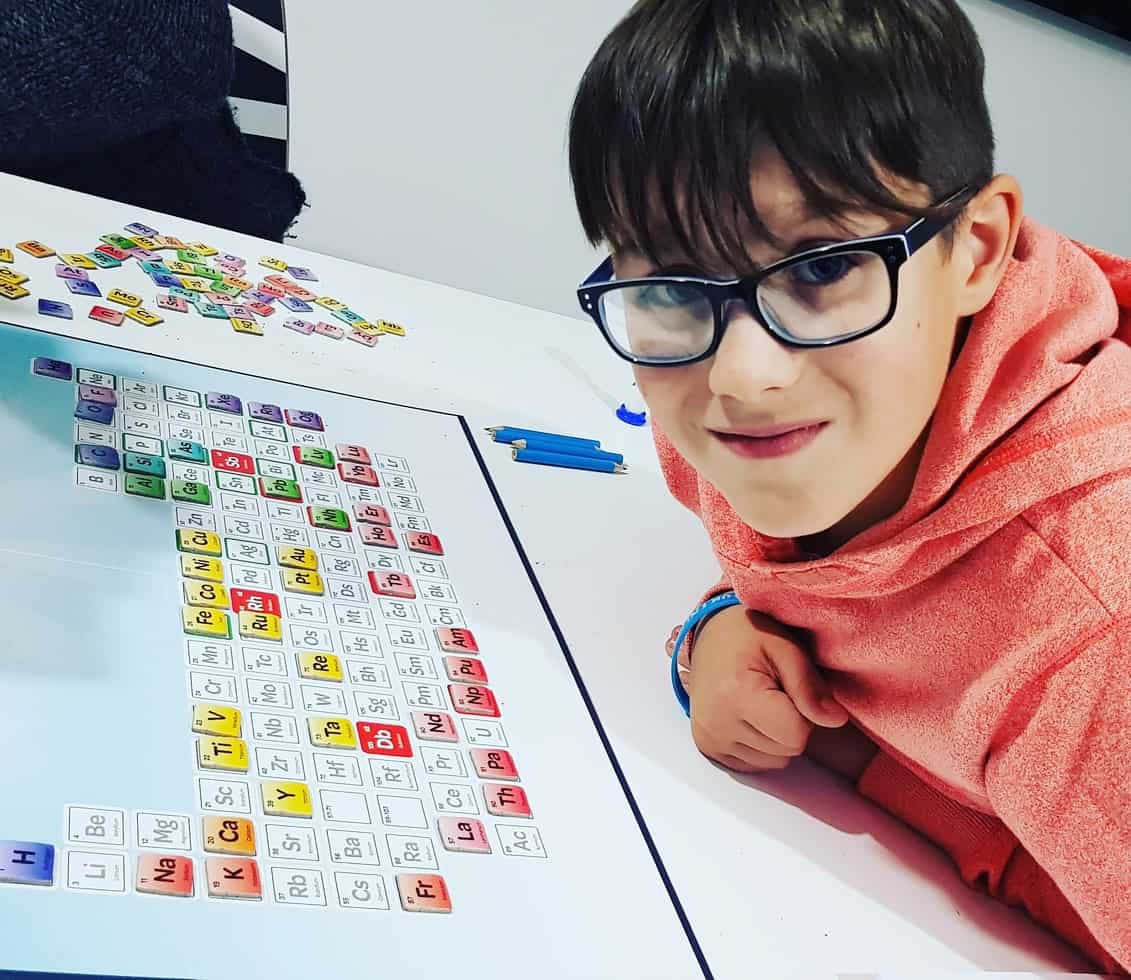 Cobra Paw Game
Cobra Paw is a really fast and funny game for the whole family. The recommended age is 6+ but I am sure younger children will also love it. It is all about speed and ninja-style moves! Get your copy here.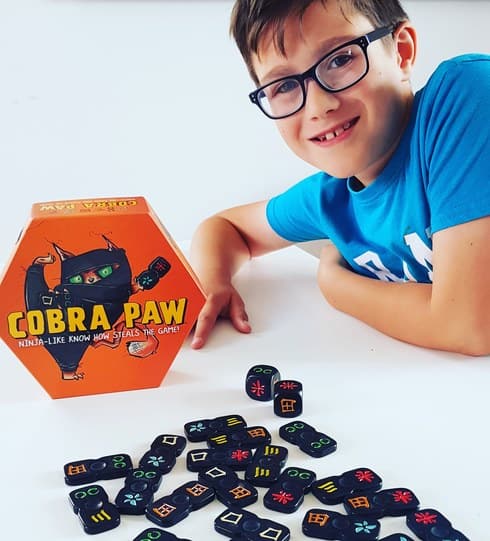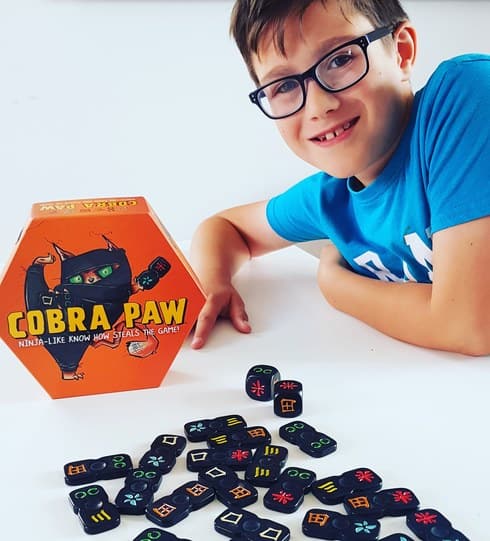 Emojito
Once you have imitated the emotion on your card to the other players, they must try to guess which emotion you were trying to channel. The first player to make five rounds around the game board wins! This is a great fun game to play for all of the family. This is probably our favorite board game (check out our review here) for 8 year olds get yours here.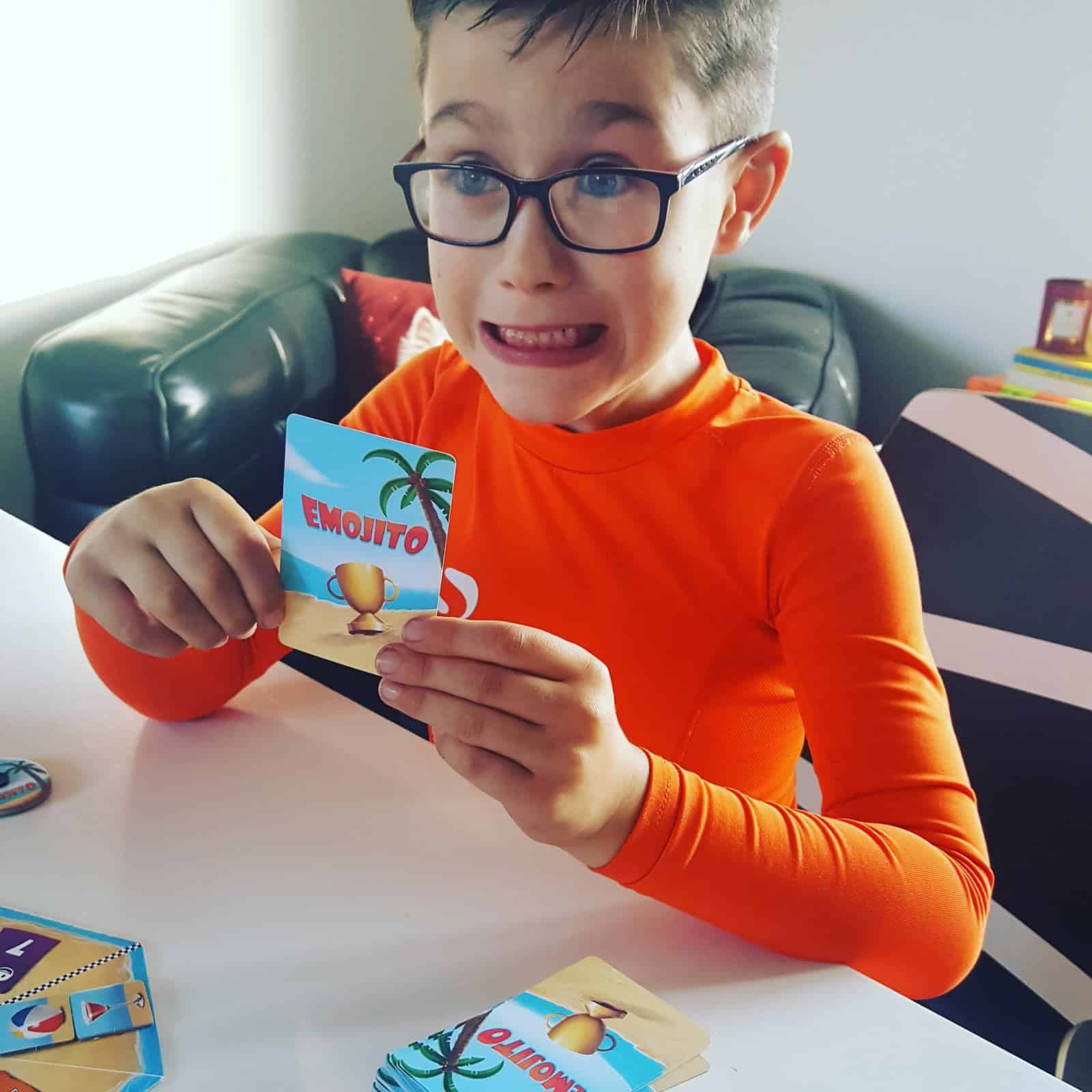 Safe Breaker
Freddie is going through wanting to be a Spy phase, so this is a perfect game, check out our Safe Breaker review for more information. The aim of the game is to crack open the safe and release the coins before the alarm goes off. This is suitable for people aged between 6 and 106. Now I'm 40 and hubby is 50 and we loved it, I can't testify to a 106 year old though!!! Get your copy of the game here.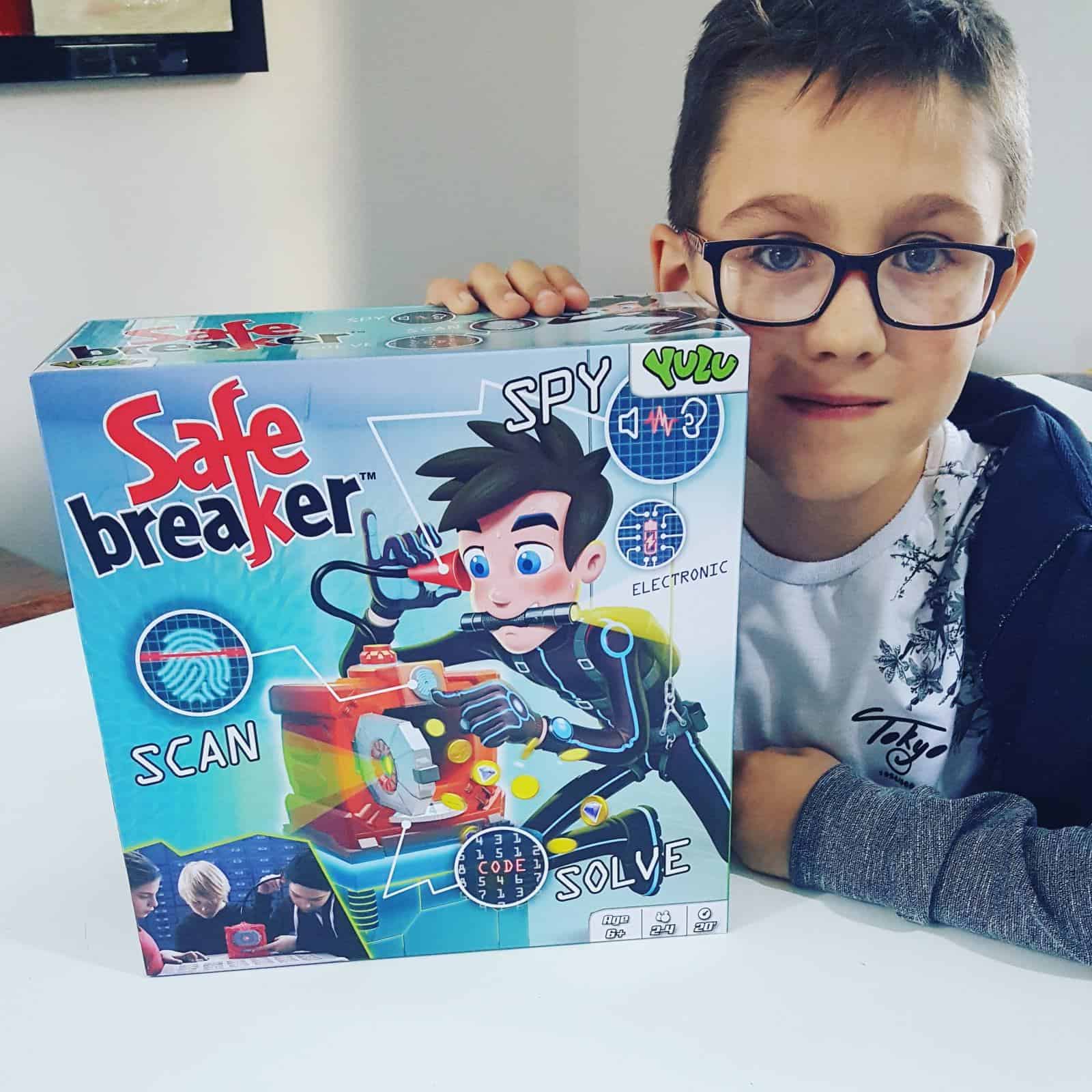 Staccups Game
This certainly gets the competitive juices flowing, well certainly in our household! It is a very simple board game. You have to stack the cups on your side as quickly as you can in the correct color order. The winner is the first person to have stacked up all of their cups. Check out our Staccups review here, or just buy it here.
Bang On Game
This is another of our favorite new best board games for 8 year olds UK. There are 99 question cards, 1 challenge card, 2 playing pieces, bang-on the unit and a hammer inside the box. This is a team game really but can be played with just 2 people as myself and Freddie did. You have to name as many answers as you can before the time runs out. Get your game here.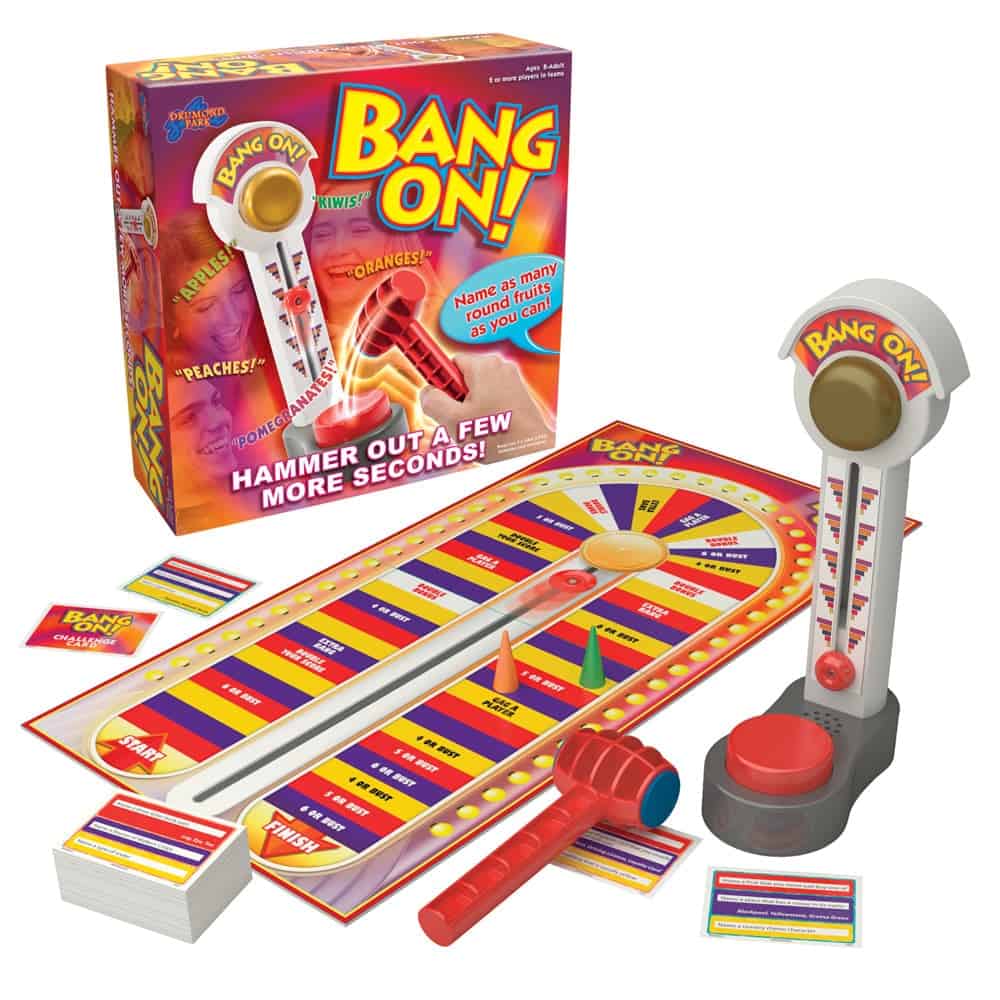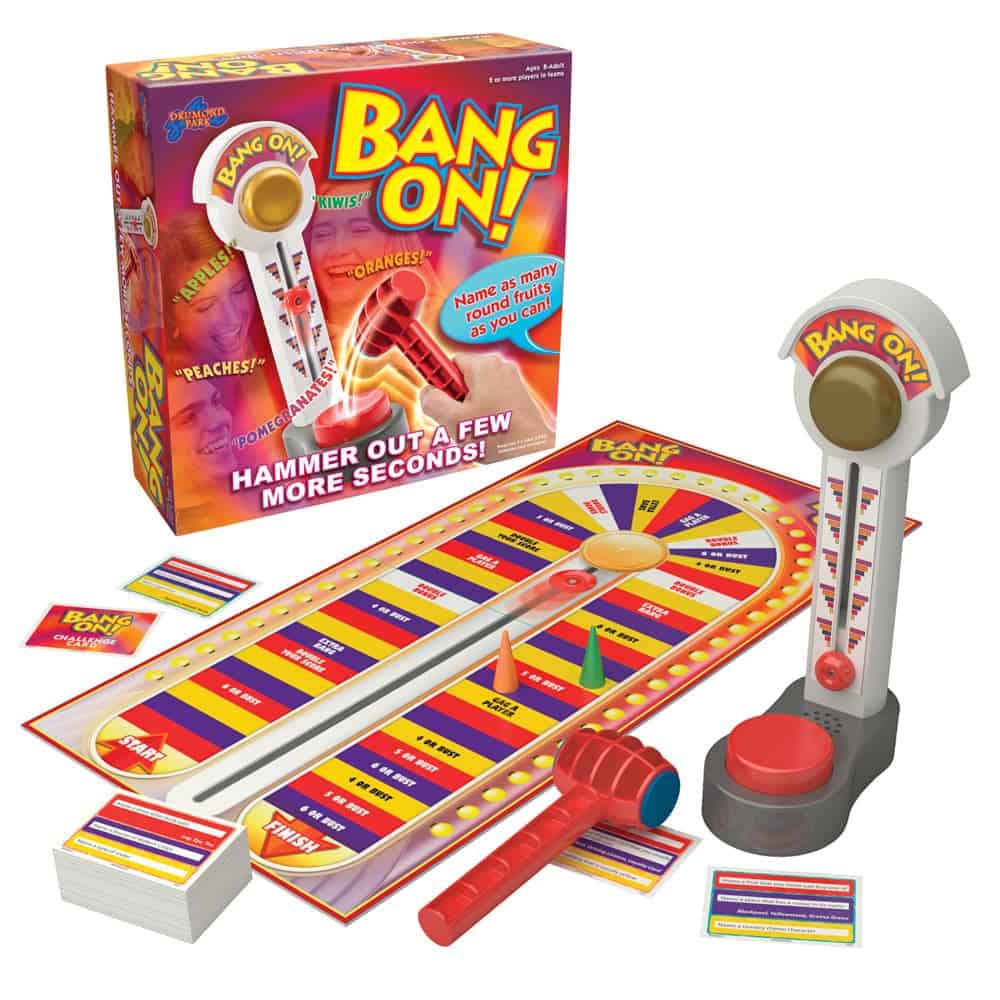 Big Beard Battle Game
Snip, SNIP and win by growing the longest beard. Big beard battle will test your memory as well as your beard growing skills. Put on your moustache and flip the spinner to collect your beard cards. Use your memory to turn over the correct colour and easily affix it to your beard. But beware, if your opponents spin the scissors or shaver they can choose a player to SNIP or shave their beard off! if a player spins the shaving foam, hurry as all players get a chance to touch one of their own cards and win that round. The first player to add four beard pieces to their beard wins the board game! Great family fun with hilarious game play! Get your fun game today here.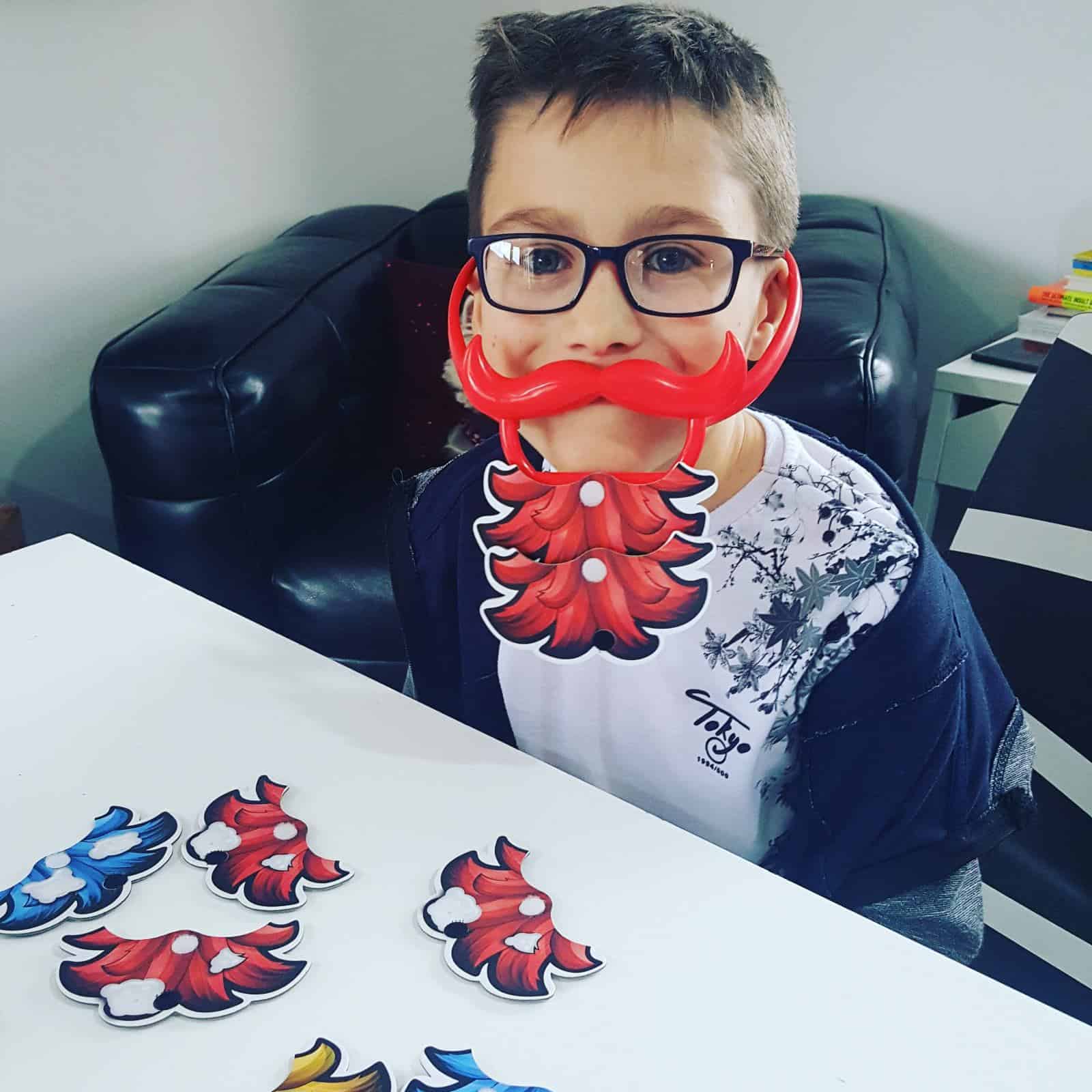 Igloo Mania Game
The aim of the game is to get Parka Pete to remain in place, the game is over as soon as he is knocked down and the loser is the person with the most ice blocks (normally the one who knocks Parka Pete down!). There are penguins with picks that are used to gently remove each ice block and you take it in turns to take one block out. Hoping no more fall outside of the dome, because if they do they are added to your pile. The age of this is 5+ and is suitable for 2-4 players. Check out our Igloo Mania review here or just buy it here.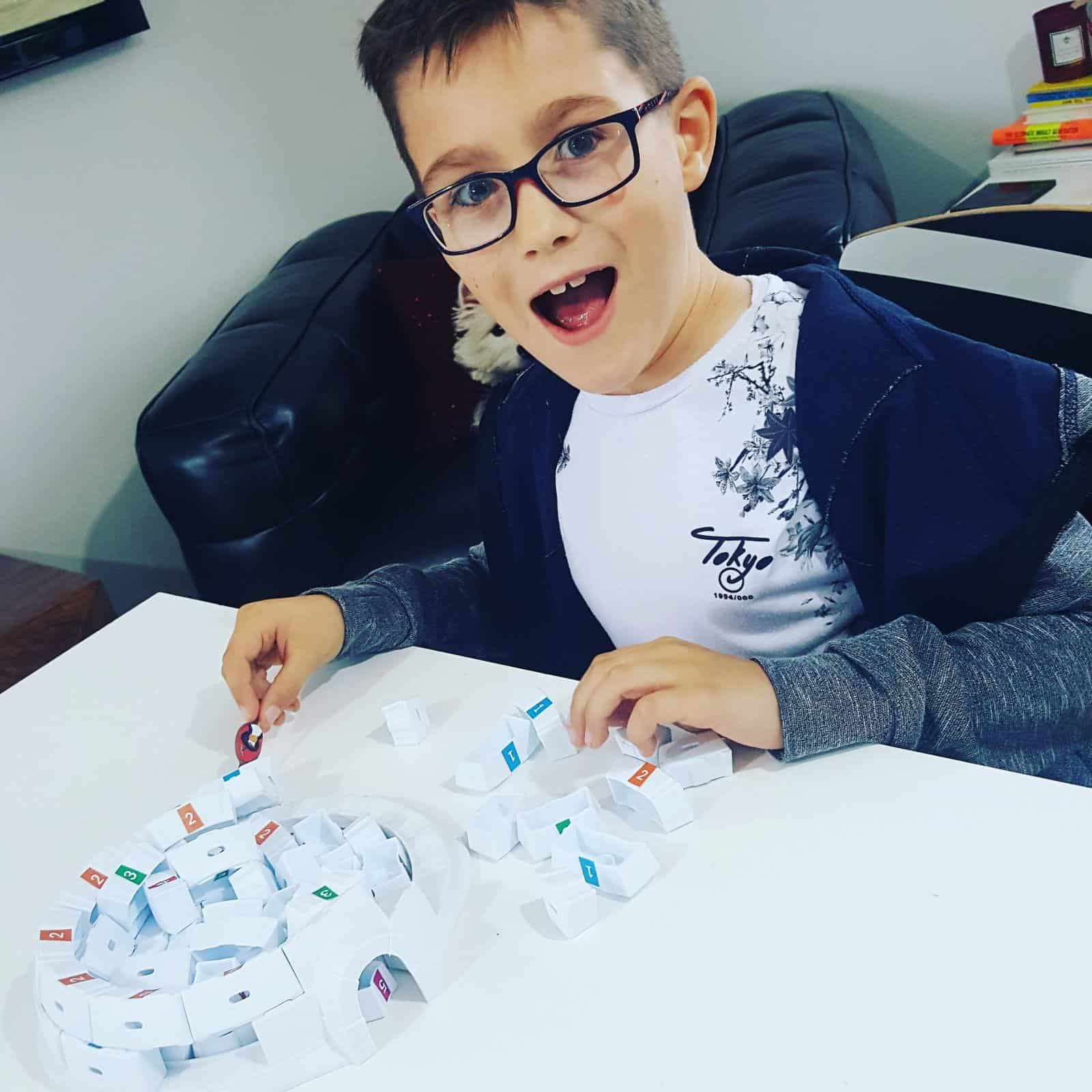 Pandemonio Game
This is a quick-fire card trading board game from Drumond Park for up to 8 people for ages 8+. It is a loud, funny, and raucous game with 2 levels for all skill and age groups. The idea of the game is to get all the way up the board, which you can only do when you collect as many of the correct cards as possible. This is harder than it sounds as you collect cards that are facing down! Each turn you must swap as many cards as you can and in order to move up the board you need to have collected the card that matches the square you are on (bike, planes, false teeth etc). You only have until Wind Up Colin grinds to a halt though, so it really is frantic. Board games don't get much better than this! This is a perfect board game for 8 year olds. Get your copy here.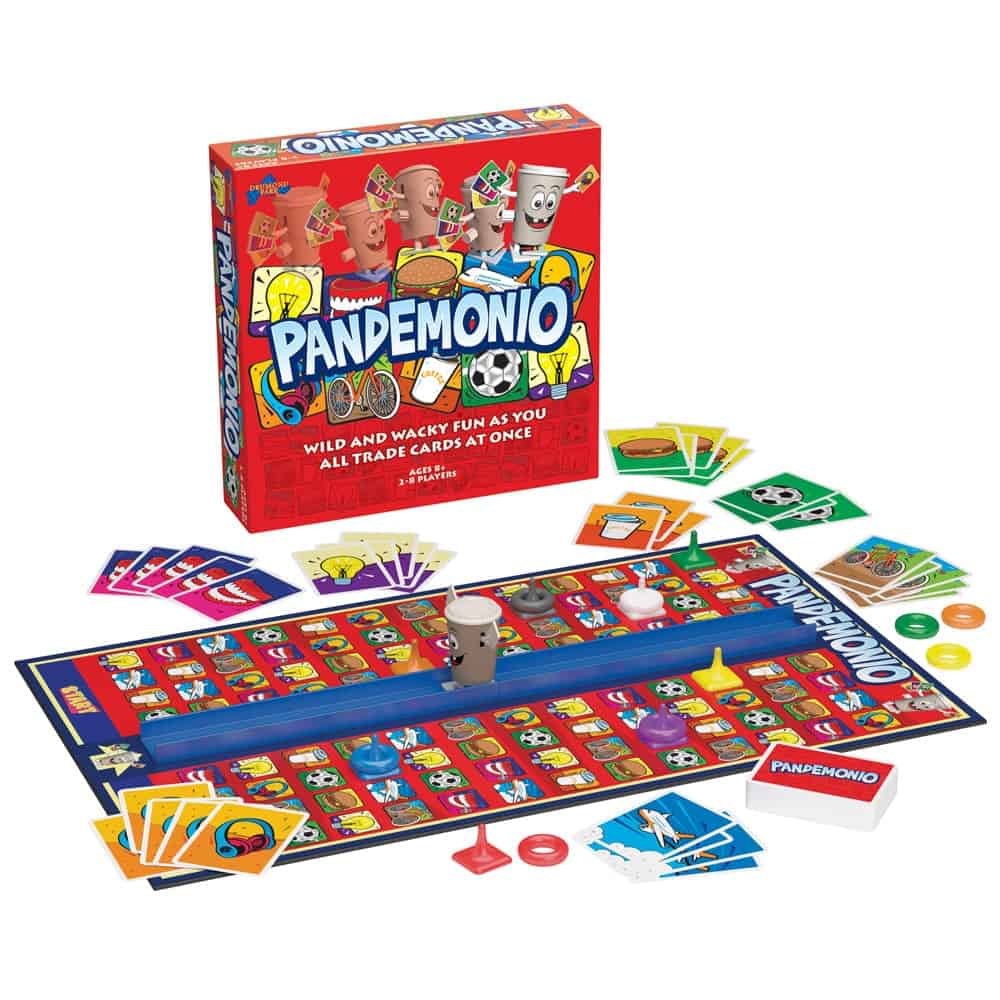 Dynamite Dare Game
Diffuse or lose! wacky wild west game where players try to diffuse the dynamite and save the gold. Includes a fun safe, just stack the red foam dynamite in the back, wind up the timer and start the game. The clock is ticking – time to get picking! which detonator plugs will diffuse the dynamite? Push the plugs as fast as you can but watch out – choose the wrong one or take too long and the dynamite explodes! can you get the gold and win the game? Push the correct Plug and the timer pops out of the front of the safe and you win the game. Check out our Dynamite Dare detailed review here, or just buy it here now.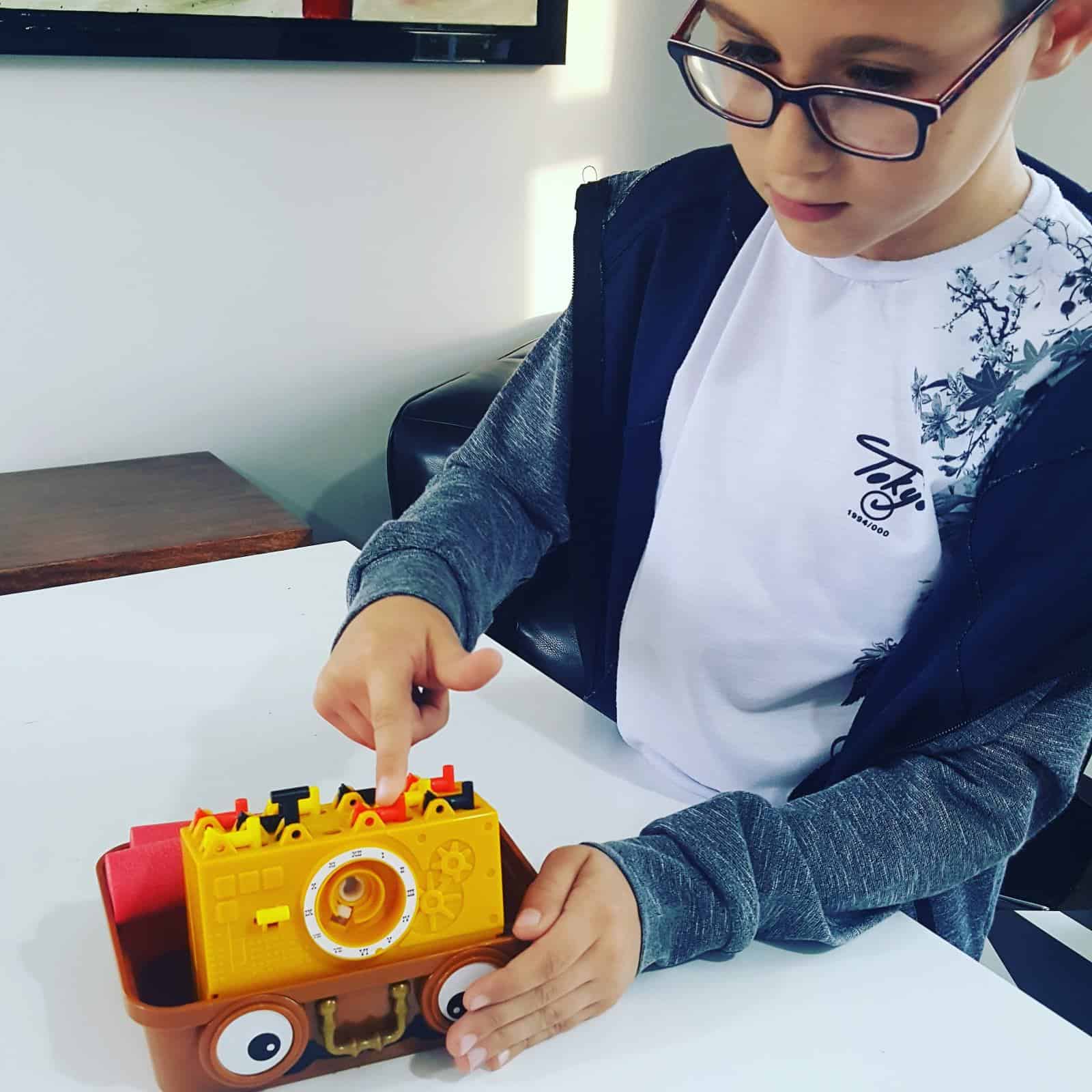 Board Games for 8 Year Olds
Brain Games Kids – we have this game and we love playing it as a family.
Labyrinth – this is another game we have and is much more fun than I was expecting. Although I never win!
Apples to Apples Junior – we have the original version of this and love it.
Best Educational Games For 8 Year Olds
Osmo Coding Jam
There is a constant battle in our house with Freddie insisting on playing on computer games, and me insisting that he either reads or plays more educational games. I am sure (well I hope!) we are not the only 2018 household in this situation. As Freddie wants to be a rock star when he grows up, this is a great educational game for him. It is all about having fun while getting the kids into coding and programming.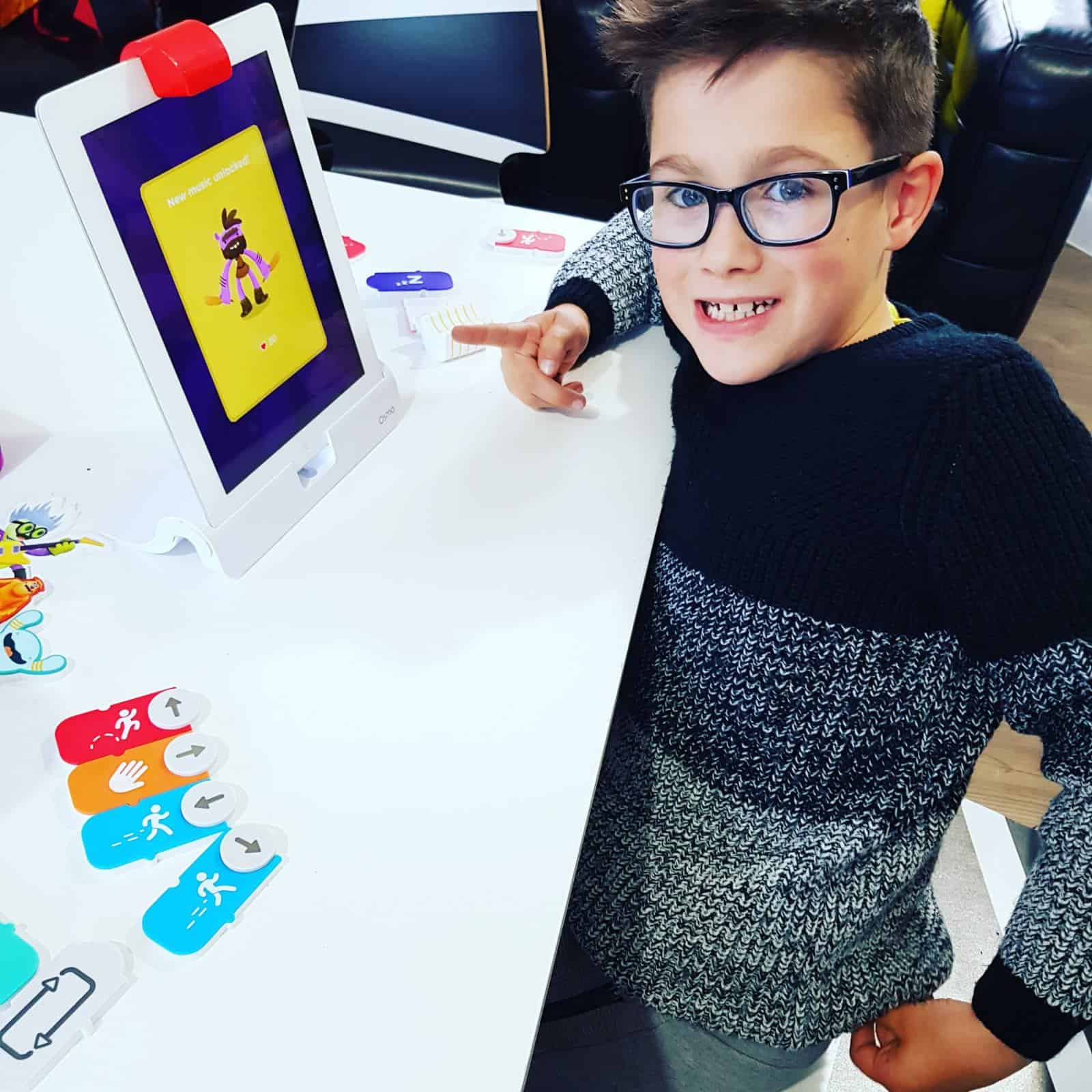 Play Osmo – Coding with Awbie
Osmo is a magical, award-winning game system that encourages creativity and problem-solving skill development for kids through hands-on play. Osmo Coding makes coding more fun and approachable! Kids navigate the character Awbie through his magical world and learn real programming concepts by linking Osmo Coding blocks into sequences, loops, and 'if/or' actions. Thinking and problem-solving skills are rewarded with fun stuff like strawberries and pies and new adventures. Kids learn coding fundamentals and have fun at the "berry" same time! Check it out here.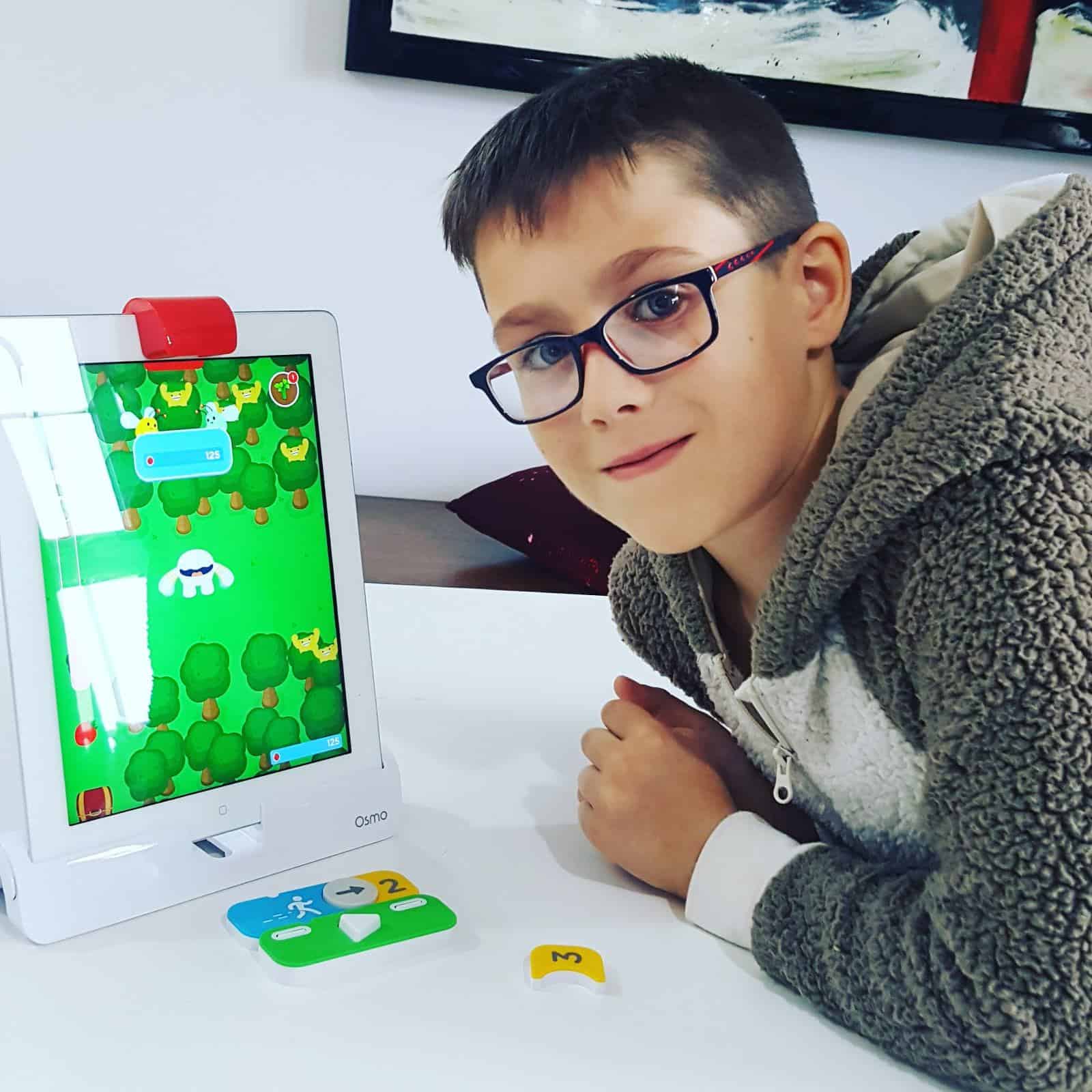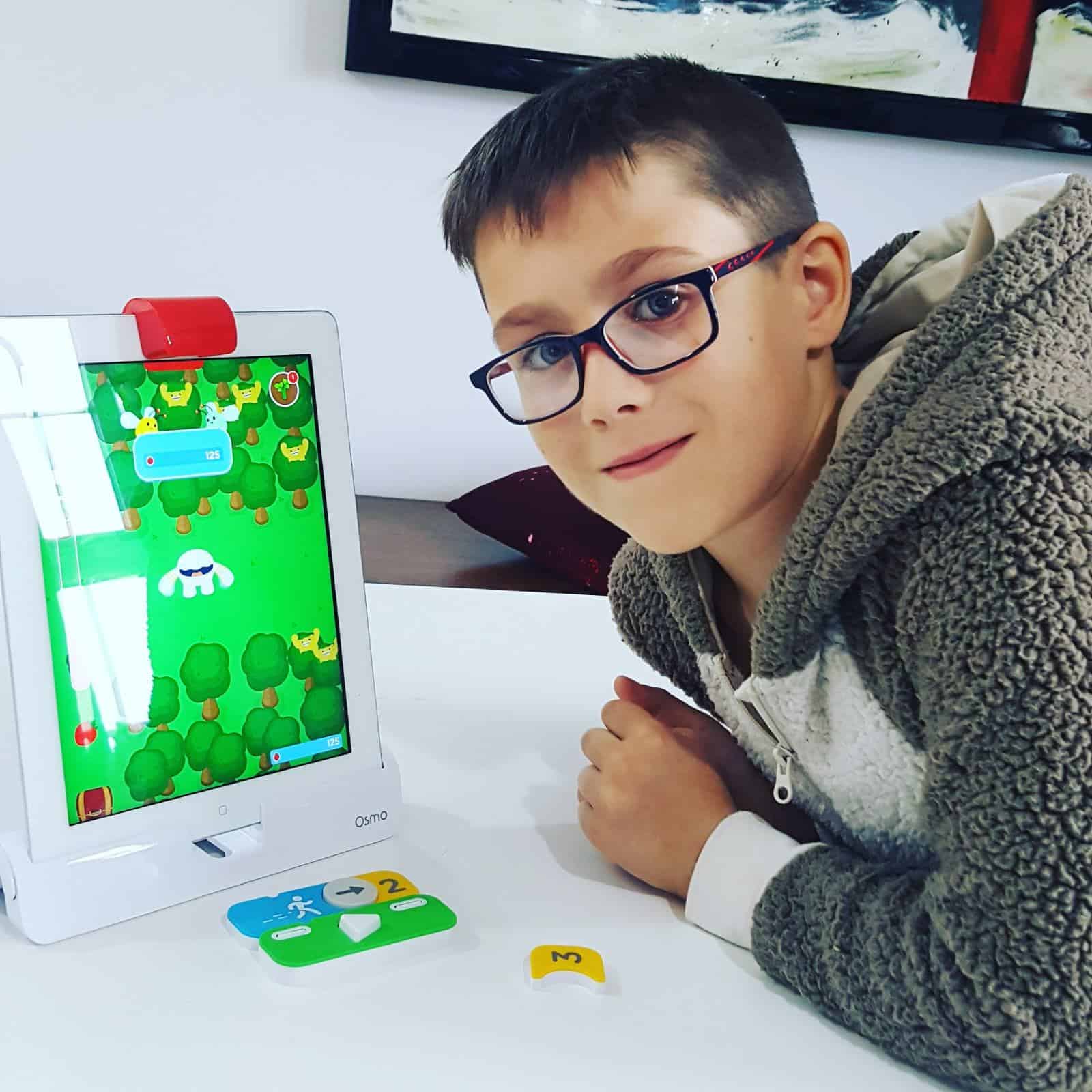 Last Updated on 11 January 2022 by homeschoolof1