Best Homeschool Geography Curriculum For All Grades
Struggling to find the best homeschool geography curriculum? Then you are in the right place.
Geography is super important in giving kids a better understanding of the world. And as a homeschool parent, I've loved being able to create our own geography lessons.
There are so many resources for both World Geography and American Geography, but they don't all have to come from inside a book.
Below I have listed over 30 of the best homeschooling resources, from a detailed geography homeschool curriculum to workbooks, games, songs, videos, and more!
And don't forget, adding a field trip can be one of the best ways to bring geography to life for your kids.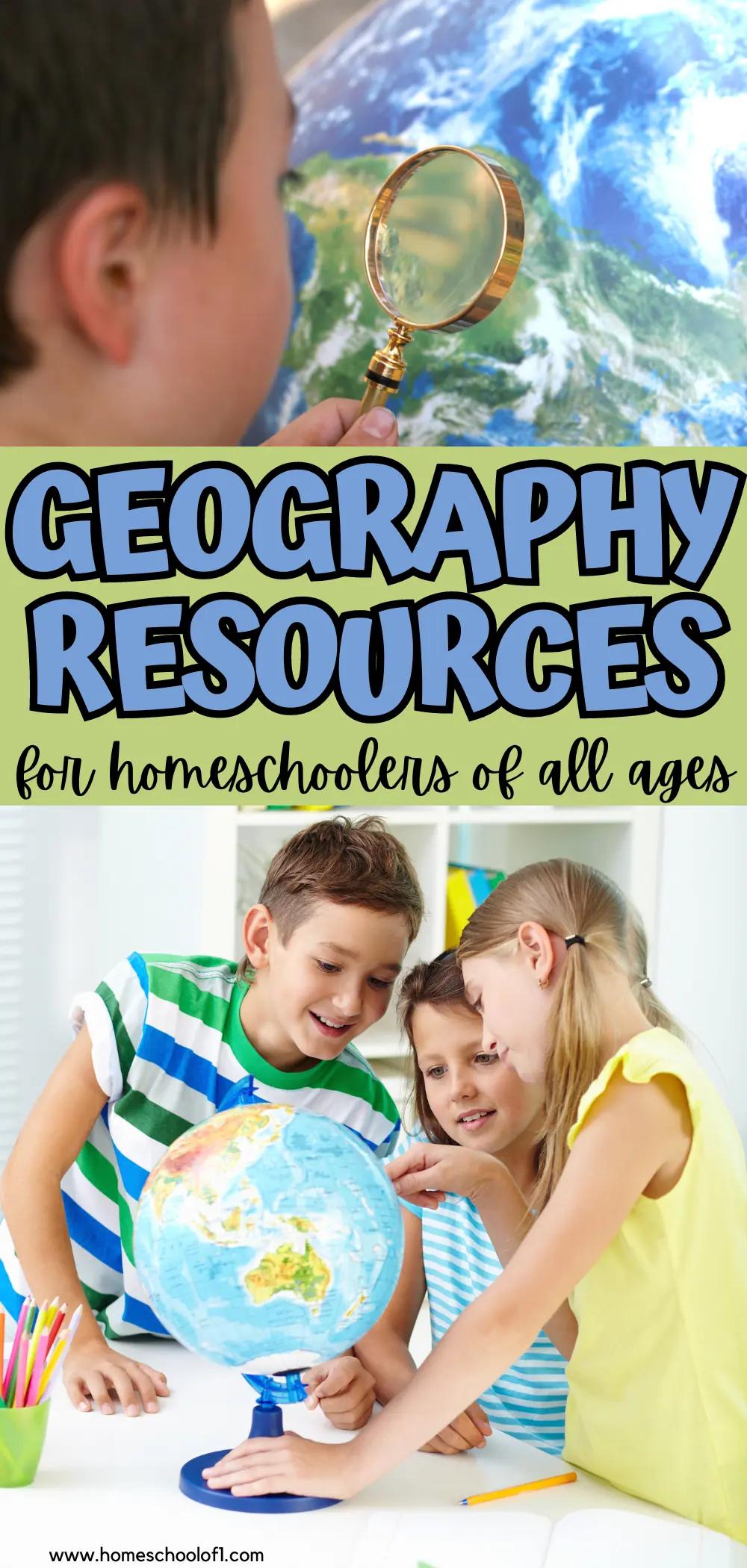 **There may be affiliate links in this post. You can read my full disclosure at the bottom of the page.**
Best Geography Curriculum
These geography homeschool curriculums offer a year long educational journey suitable for students of all ages, spanning from Kindergarten to 12th grade.
Whether you're introducing younger kids to the wonders of the world or providing in-depth geography education to high school students. These resources cater to a wide range of different grade levels and ensure a comprehensive understanding of geography.
World geography homeschool curriculum
Beautiful Feet
World Geography & Ecology from Beautiful Feet Books. Embark on a captivating global journey with this comprehensive geography curriculum for kids in 7th-9th grade.
Homeschool students will explore the world's geography, ecology, and rich literary traditions. All while engaging in hands-on activities to understand Earth science and human geography.
A beautifully designed course that combines map labeling, environmental concepts, and poignant literature, providing a holistic and immersive approach to geography education.
Let's Go Geography
Let's Go Geography offers an engaging and versatile curriculum designed for K-5th grade students, making geography education a thrilling adventure.
With 32 weeks of lessons that explore a different country almost every week, this curriculum combines various activities like maps, flags, songs, videos, reading, coloring, and crafting or journaling, depending on grade level.
With easily accessible downloadable PDF lessons and a flexible approach, Let's Go Geography adapts to multiple grade levels, allowing homeschooling parents to provide an enriching and enjoyable geography education to their children.
They even offer a FREE sample lesson so you can try it before you buy.
Memoria Press
Memoria Press is an offline geography curriculum for kids in 5th grade and above. It offers a comprehensive geography curriculum that is well-suited for students pursuing a classical education or those interested in a religious study of the regions it covers.
Focusing on the Middle East, North Africa, and Europe, the curriculum provides in-depth exploration of each country, combining historical context, current affairs, and geographic knowledge.
With detailed maps, informative content, and a strong emphasis on classical education, this curriculum serves as a great resource for students in grades 4-7.
Schoolhouse Teacher's
Schoolhouse Teacher's geography curriculum is a great choice. What makes it even more appealing is that when you subscribe to this curriculum, you gain access to a comprehensive range of subjects and grade levels, making it a versatile and cost-effective choice for homeschooling families.
With this subscription, students can explore geography along with a wealth of other subjects, ensuring a well-rounded and enriching educational experience.
Guest Hollow
Geography and Cultures Curriculum from Guest Hollow is a comprehensive and engaging educational program designed to broaden students' horizons.
By delving into geography, geopolitics, world cultures, and a touch of history, students gain a holistic understanding of the world, preparing them to comprehend global events and appreciate diverse cultures.
With carefully selected books, free educational videos, and a variety of hands-on projects, this curriculum encourages a love for geography while ensuring that learners of all styles and preferences can connect with the material and become informed, open-minded global citizens.
United States geography homeschool curriculum
Beautiful Feet Books
U.S. Geography Through Literature. A wonderful literature-based curriculum for grades K-6 from Beautiful Feet Books.
These stories introduce their readers to the vast variety of landforms, biomes, and ecosystems that can be found in the US States.
Use exclusive promo code CB2023 for FREE shipping and check out our Beautiful Feet Books review.
Trail Guide
Trail Guide to US History is a versatile curriculum offering three different trails for up to three years of use or for multiple students, providing a comprehensive geography education.
With features like five-minute drills, "Points of Interest" projects, and a captivating journey following the Lewis and Clark Expedition. This guide caters to a wide range of geography needs, making it suitable for both warm-up drills and in-depth geography courses.
Discover the best secular homeschool curriculum for all subjects
Geography Unit Studies
Add these unit studies to your lesson plans to make geography come alive in your homeschool!
Explore the diverse and captivating world of geography through our engaging Geography Unit Studies. Dive into a comprehensive understanding of the world's continents with our exciting continents bundle, offering an educational adventure that uncovers the cultures, environments, and landscapes of different regions worldwide.
Embark on a journey of discovery as you delve into the wonders of the world with our delightful unit study, featuring the 7 wonders of the world.
Find out fun ways to learn the 50 States!
The 50 States unit study from Sonlight offers an excellent resource to gain in-depth knowledge about the United States. Explore an enjoyable approach to remembering all 50 states with our creative techniques, making the learning process both fun and memorable.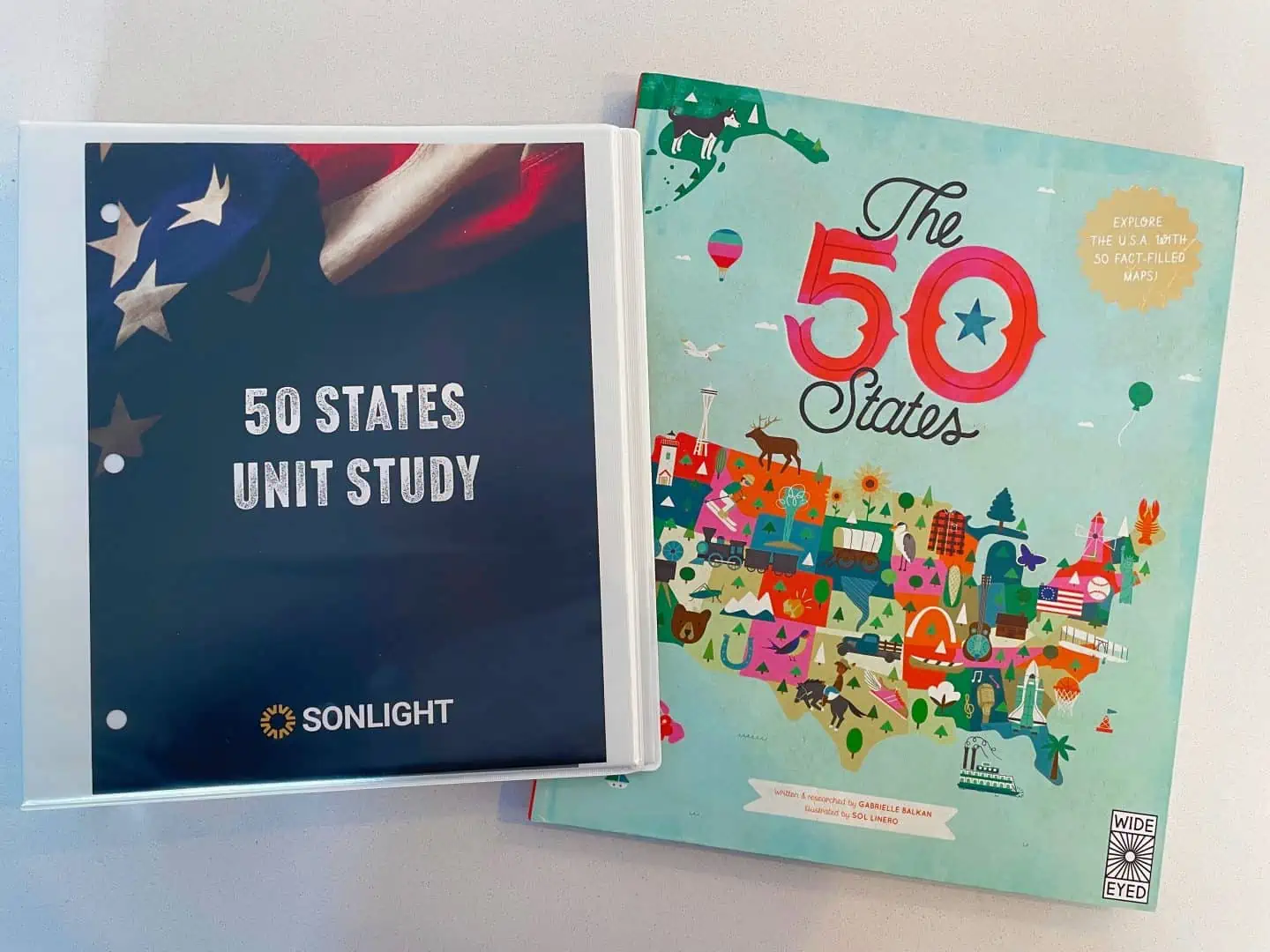 Geography unit studies from Unit Study.com are a great way to focus on a specific country. The countries include Germany, the UK, Africa, Mexico, Canada, and lots more.
Best Geography Workbooks
If you prefer workbooks to a full curriculum these are the best 5 I have found.
180 Days of Social Studies: Grade 6 is a daily geography workbook offering engaging and fun activities suitable for elementary students, perfect for both classroom and homeschool settings, fostering skill development while making learning enjoyable. This is the workbook we use as a supplement to the home school geography curriculum.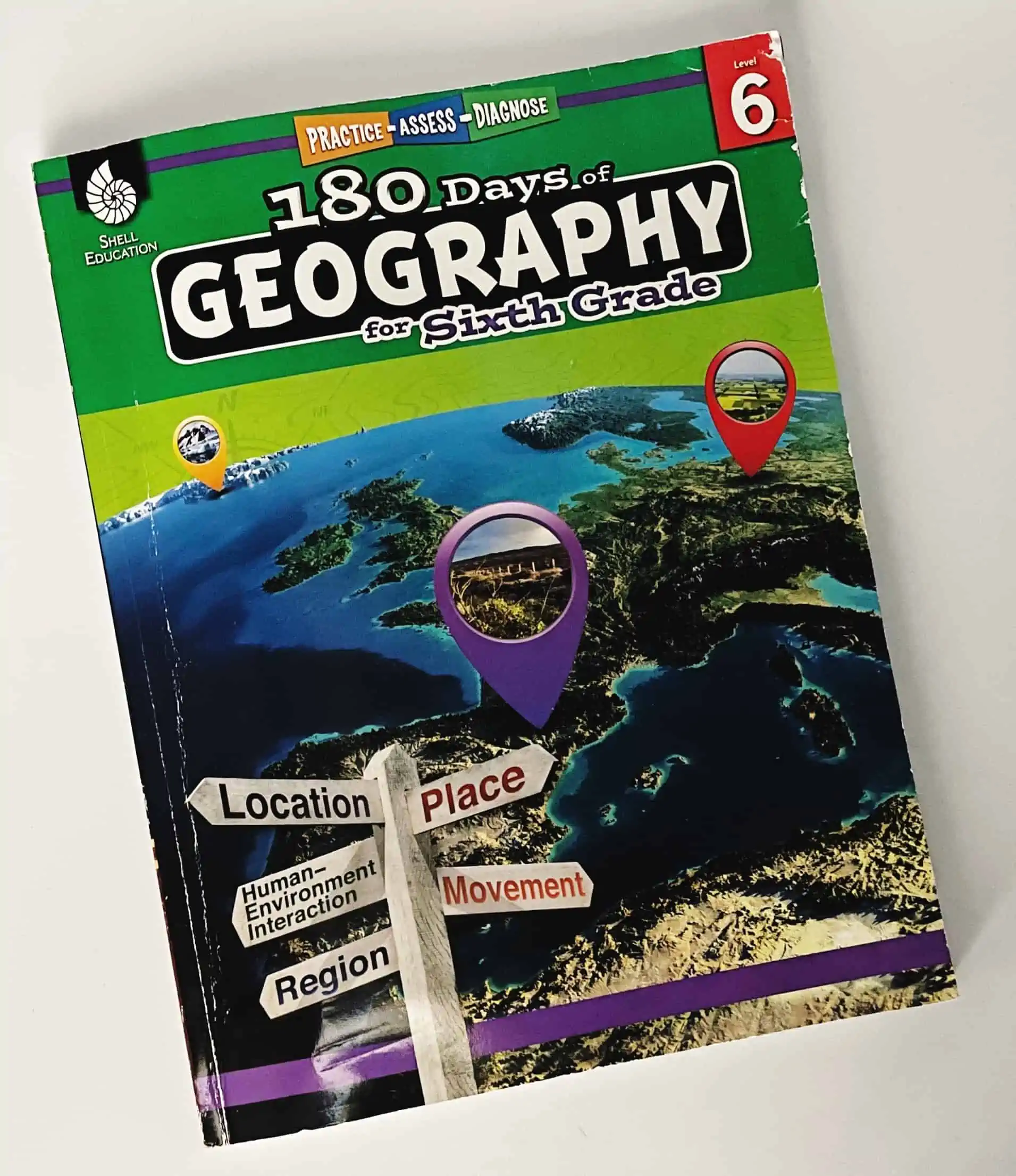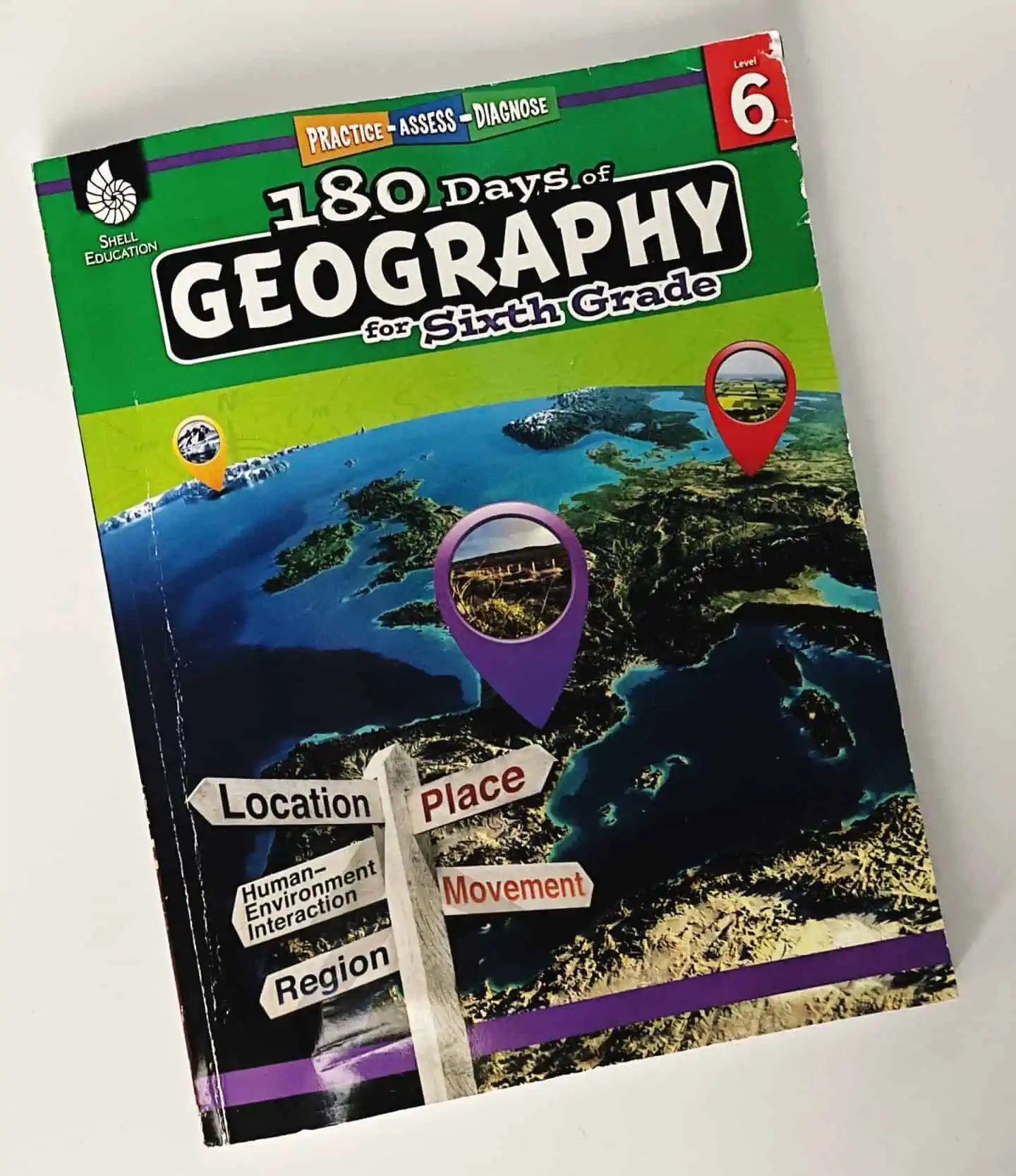 Spectrum World Geography is a comprehensive resource covering international current events, world religions, migration, world history, and world maps, making it an excellent choice for homeschooling or classroom use for 6th-grade students.
Daily Geography Practice: Grade 6 is a practical workbook designed to help 6th-grade students build essential geography skills through daily exercises, enhancing their geographical knowledge and abilities.
Mark Twain geography workbook is tailored for kids in grades 7-8, focusing on population, political, climate, and physical geography of the Eastern Hemisphere, making it an ideal resource for both classrooms and homeschooling.
Geography Through Art offers a unique approach to geography, merging artistic expression with learning, creating an interactive and engaging way for readers to explore geographical concepts.
KS3 Geography Workbook is a comprehensive resource designed for middle and high school students, offering complete revision and practice materials, along with an online edition, to enhance geography skills and knowledge.
Best Geography Books For Kids
We always buy a reference book for every subject we study and these 4 are the very best to help with the geography curriculum. Check out the best geography books for kids that they will love.
The 50 States is our go to book when studying the different states.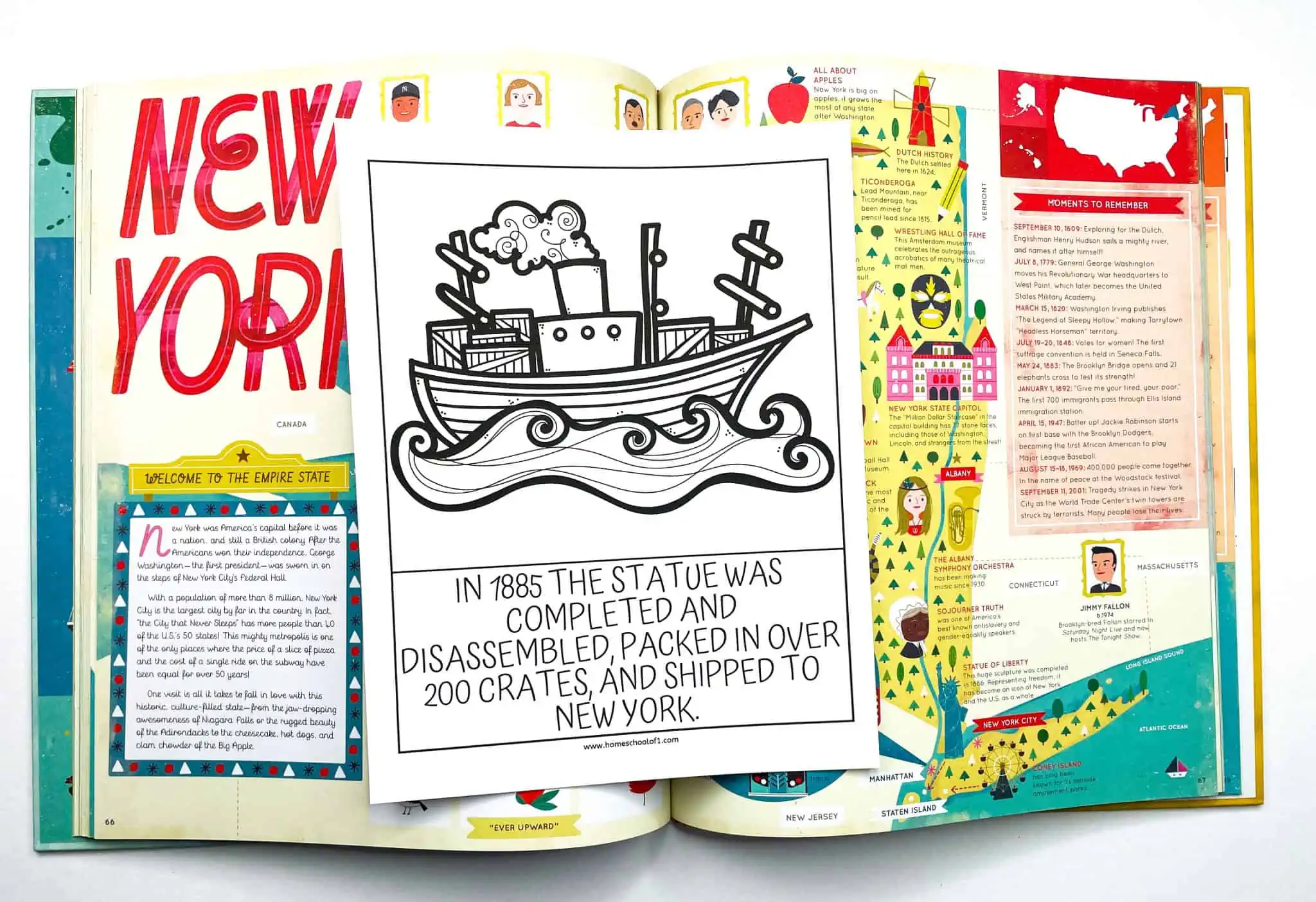 Usborne Geography Encylopedia. A comprehensive geography encyclopedia with a complete world atlas. Packed with information about our remarkable planet. Illustrated with superb photographs, clear explanatory diagrams, and 60 pages of detailed, up-to-date maps.
Smithsonian Geography – A Visual Encylopedia. Explores every aspect of our world, from the North to the South Pole. From the outer atmosphere to the fiery core, and from natural processes to human impact.
Geography of the World. A clear, country-by-country layout makes this an ideal reference book. Fact boxes provide at-a-glance information on each country's population, language, religion, government, currency, and more.
Fun Homeschool Geography Activities
In our homeschool, we believe that learning should be both educational and fun! That's why we've curated a list of engaging and hands-on activities to enhance our geography curriculum.
From board games to subscription boxes, these activities turn learning into an exciting adventure, making geography come alive for kids of all ages.
Discover our favorite games and resources, specially selected to ignite a passion for geography, foster critical thinking, and provide an interactive learning experience.
These also make the best geography gifts for kids: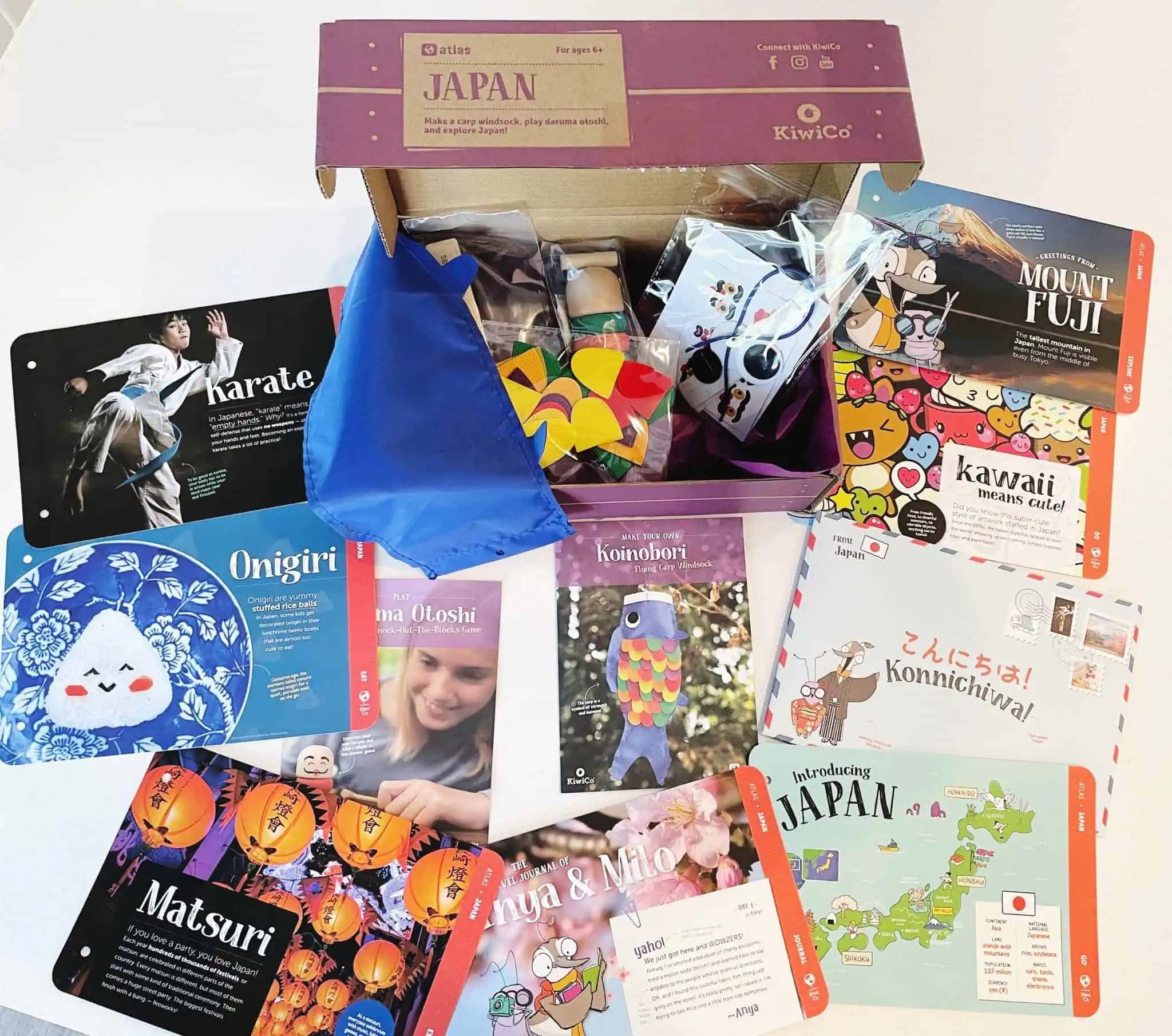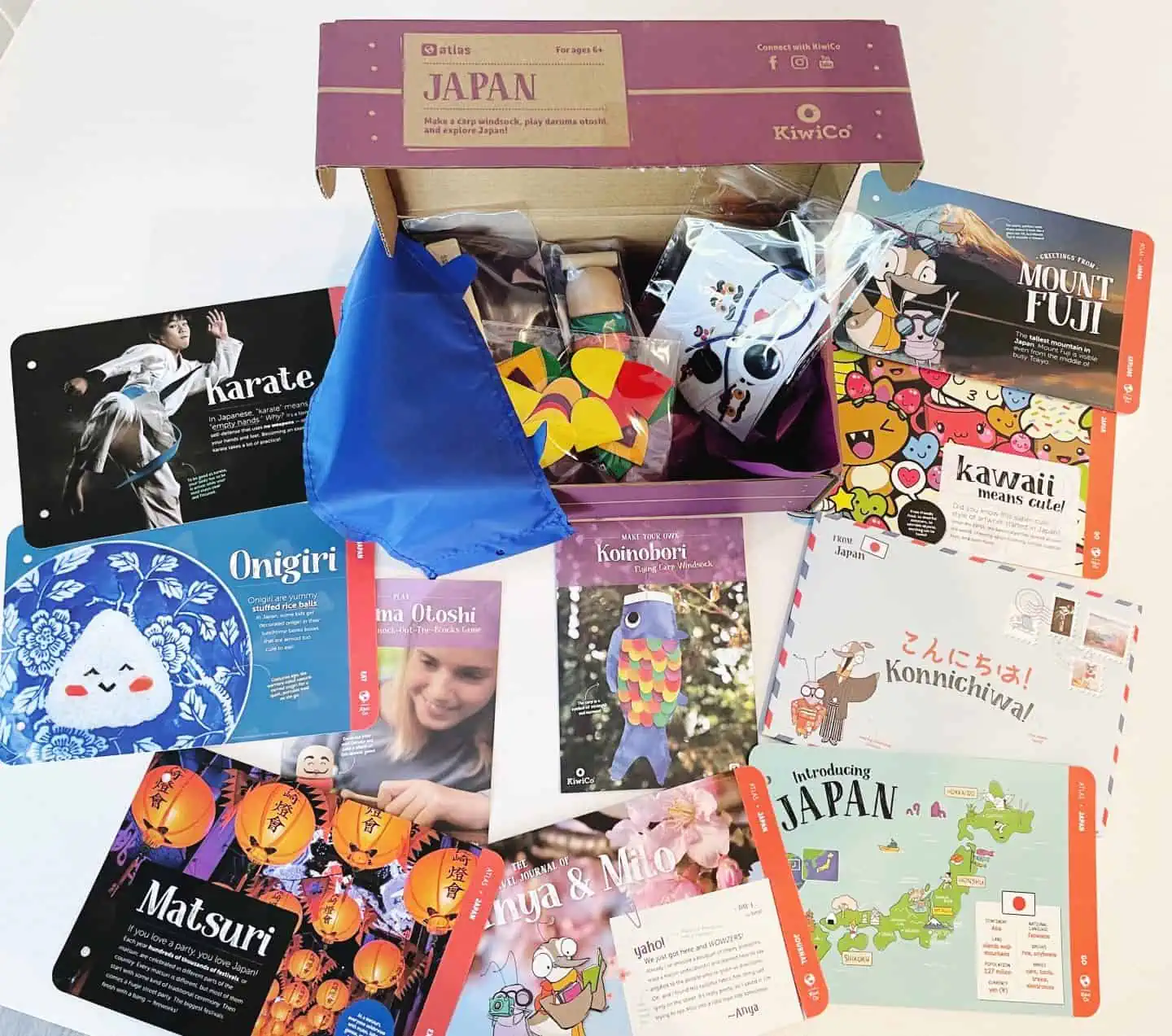 Free geography curriculum
This is a list of all the best free homeschool curriculum we have come across for teaching geography.
BBC Bitesize Geography is a free resource from the UK but it covers world geography for kids of all ages and is excellent.
Easy Peasy All In One Homeschool is another free resource for geography.
Homeschool geography worksheets
Have fun adding these free geography worksheets to your homeschool geography curriculum. You will learn all about famous landmarks, different countries, and more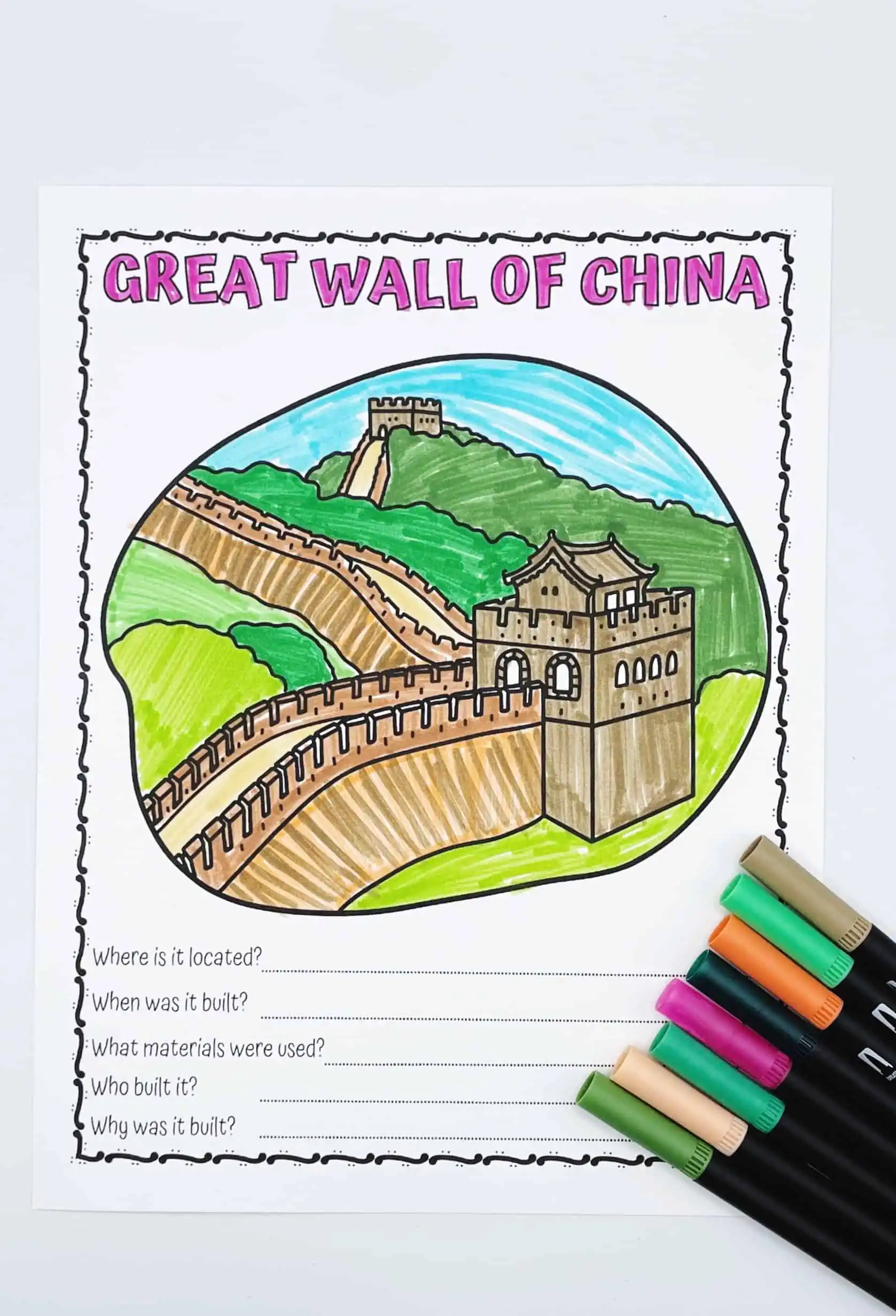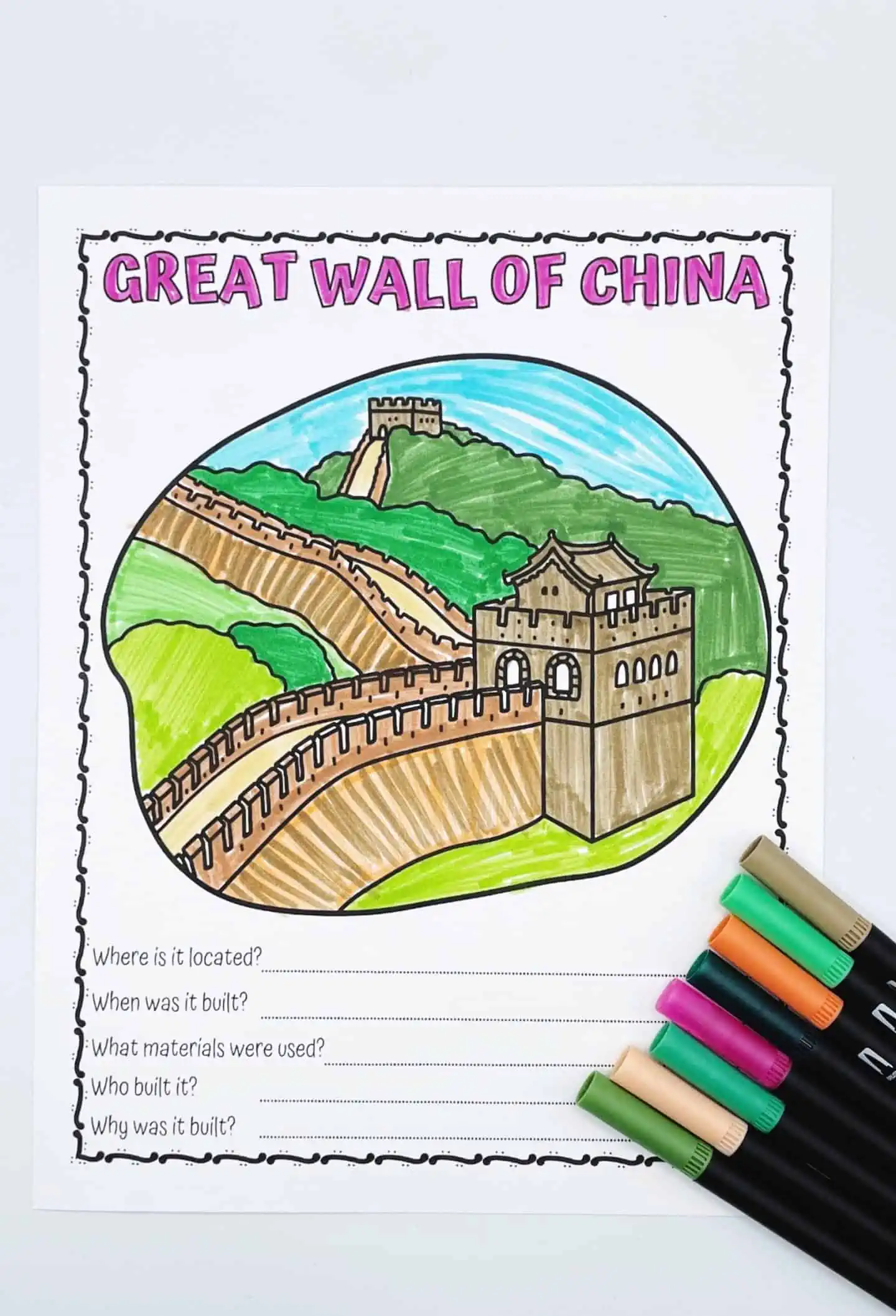 Geography YouTube Channels
Have fun learning geography with these free YouTube channels.
What do you use for your geography curriculum? Please let me know in the comments and I can add it to this list.
Last Updated on 17 November 2023 by homeschoolof1