Ultimate List of the BEST Secular Homeschooling Curriculum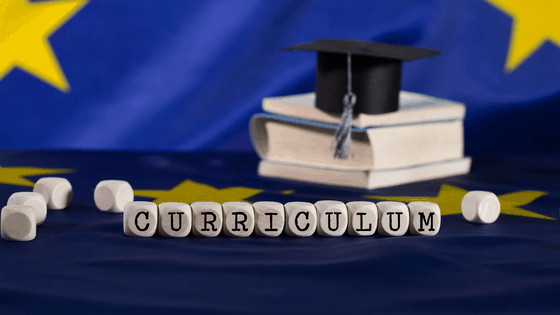 As we are from the UK, I didn't think I would need to write this post about secular homeschooling curriculum.
However, as we now live in South Florida, I was amazed to find how many homeschool curriculums were so religious. We recently attended a huge homeschool convention here in Florida, and were so surprised to find out it was so RELIGIOUS! Now, I actually got a lot from it, certainly the seminars, and we will go again. BUT nearly all of the homeschooling curriculum there was religious.
We are not against religion, like at all, however, we do not practice in any faith.
Most public schools in America are secular (non-religious), which we have now come to understand is why most people homeschool here for religious reasons.
**Disclosure – this post may contain affiliate links**
Why Secular Homeschooling?
As we are not religious, finding a secular homeschooling curriculum was absolutely vital. But other reasons people are looking for a secular curriculum is for the following:
Not religious
The kids may return to public school or plan to go to University (not that you can't if you follow a religious curriculum)
Focus on academics, a number of the Christian curriculums are outdated, and all focus on the Biblical perspective
Believe in the Big Bang, and not that the World was created by God
Are religious but are not Christian, so don't want to have conflicting views in their homeschool curriculum
Top 6 Secular Homeschooling Curriculum
These six are our top picks for secular homeschool curriculum. To find more keep scrolling down.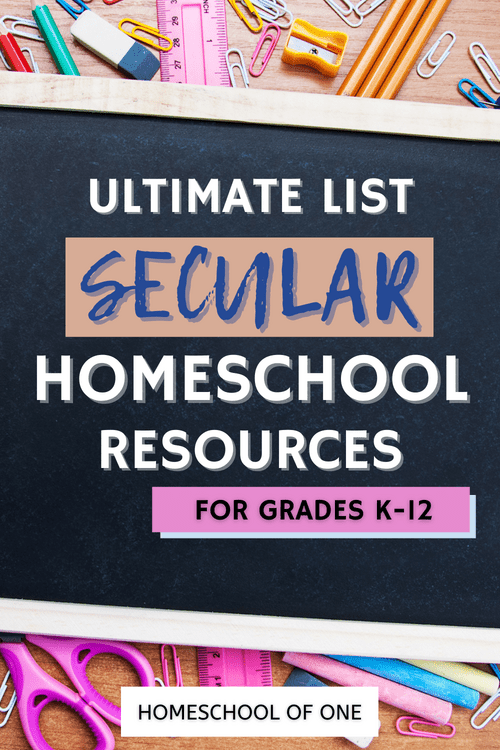 Secular Homeschool History Curriculum
I'm starting the list with history, not because it is the most important subject. But because it is one of the hardest to find secular resources for!
History Quest Grades 1-6
History Odyssey – Grades 6-12
Curiosity Chronicles or you can just get the book here
Horrible Histories – you can watch them on youtube too, they are very funny and have catchy songs.
US History with Blossom and Root
Everything You Need to Ace World History (we love these notebooks, and have ALL of them!!)
Everything You Need to Ace US History
Crash Course (Youtube) World History
Curiosity Stream Documentaries on History, download it here for less than $20 per year.
Outschool Classes – get $20 off your first class, but there are lots of history classes to chose from.
Secular Science Curriculum Homeschool
I was not particularly surprised about history, but it is also super hard to find a secular science curriculum. Here is a list of all the ones we have found.
Everything You Need to Ace Science
Mel Science (subscription)
Outschool Science Classes – you willl get $20 off your first class
Adventure Academy is a supplementary product for kids aged 8-13. It is an amazing "game" covering science, math, and English language arts, and the kids will be begging to "play" it!
For even more ideas check out my huge list of homeschool science curriculum post, these are all secular.
Secular Math Curriculum
I will only add a few here, as most homeschool math curriculums are secular, not all, but most. But these are our absolute favorites, and we have either reviewed them or are currently using them.
Smartick – check out our review here.
Mr D Math check out our review here
IXL – including 20% off
Beast Academy – this is what we are currently using for math, but only use if your child likes math. If they struggle, this is not the math curriculum for you.
Secular Homeschool Language Arts Curriculum
Night Zookeeper – we are currently using this and loving it, check out our review here.
Everything You Need to Ace English Language Arts
Write Shop – check out our detailed review of this homeschool writing curriculum.
ABC Mouse – for ages 2-8 if you are looking for a similar program for older children check out Adventure Academy
If you want to introduce Shakespeare into your homeschool check out my top online courses, books, and games that will make it so much fun.
Secular Art & Music Curriculum
The Best Online Art Classes For Homeschoolers
The ultimate list of music curriculum for homeschool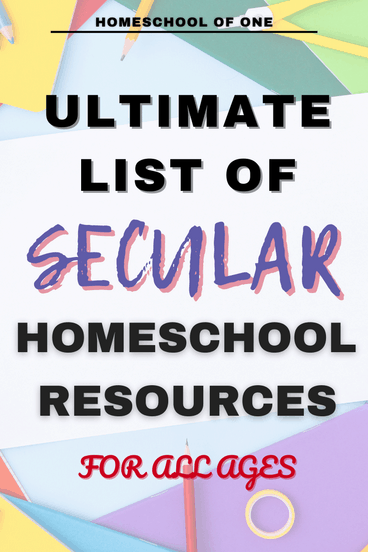 Secular Foreign Language Curriculum
Check out 19 of the best foreign language curriculum for homeschoolers blog post
Rosetta Stone – (45% link to lifetime access!!) learn a foreign language, trusted by Lego, BMW, and many other huge organizations.
Lingopie – watch tv shows and cartoons to learn your favorite language, with clickable links and flash cards.
Free Secular Homeschooling Curriculum
Over 100 Free Curriculum for Homeschool resources – all are secular
I hope you have found this useful, please let me know in the comments if you have any other secular homeschooling curricula that you love.
Last Updated on 21 September 2021 by homeschoolof1