Ultimate List of the BEST Secular Homeschool Curriculum
I know finding a secular homeschool curriculum can be hard.
I have put together our favorite non religious homeschool curriculum, for all subjects. I've also included history and science, the harder secular subjects to find in the homeschool community.
This page is regularly updated as secular homeschool has become more and more popular.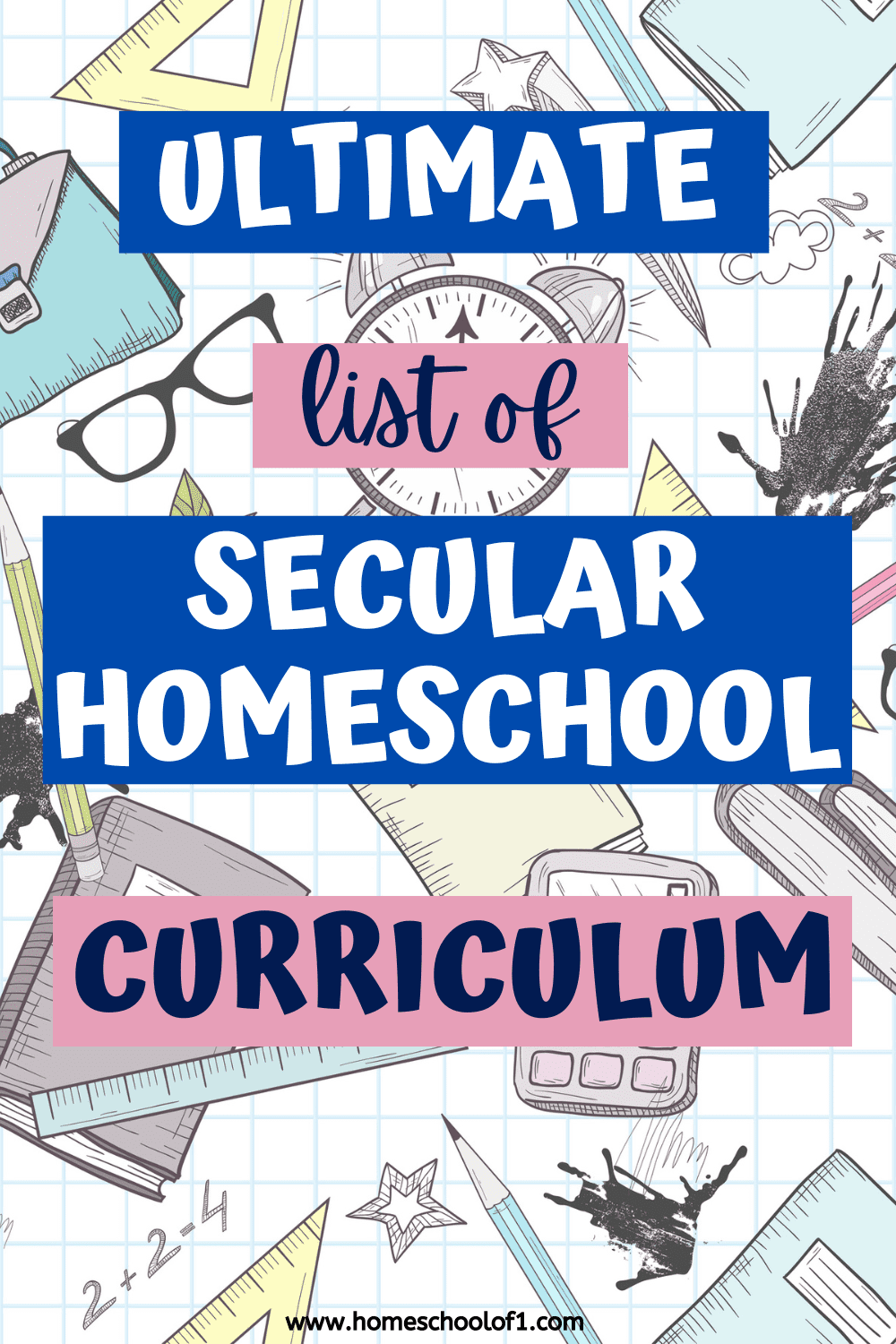 **There may be affiliate links in this post. You can read my full disclosure at the bottom of the page.**
The Best Non Religious Homeschool Curriculum
These 8 are our absolute favorite secular homeschool curriculum. To find more keep scrolling down.
Check out the best homeschool curriculum for high school grades where we have added our favorites across 13 high school subjects.
Secular Homeschool History Curriculum
I'm starting the list with the homeschool history curriculum, not because it is the most important subject. But because it is one of the hardest to find secular resources for!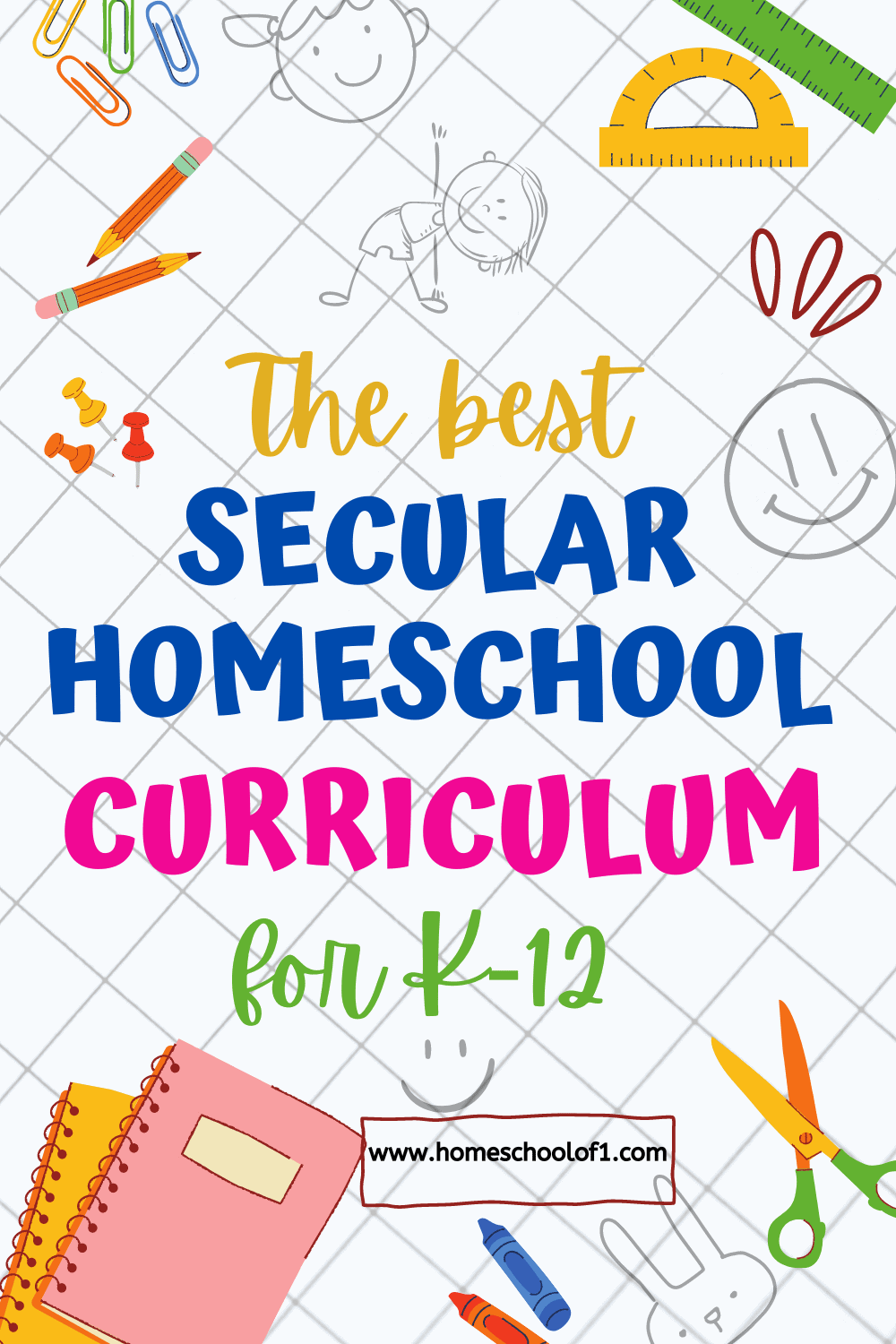 Secular Science Homeschool Curriculum
I was not particularly surprised about history, but it is also super hard to find a secular science curriculum. Here is a list of all the ones we have found.
For even more ideas check out my huge list of homeschool science curriculum post, these are all secular.
Secular Math Curriculum
I will only add a few here, as most homeschool math curriculums are secular, not all, but most. But these are our absolute favorites, and we have either reviewed them or are currently using them.
Mr D Math is not just a math curriculum, they also have economics, American sign language and so much more.
IXL – including 20% off
Teaching Textbooks – we are using TT for Algebra 1 currently and absolutely love it. Check out our Teaching Textbooks review to see why.
Beast Academy – this is what we are previously used for math, but only use it if your child likes math. If they struggle, this is not the math curriculum for you. Check out Beast Academy playground for some free math games.
Check out our Schoolio review for kids in grades K-3.
Rounded Schoolhouse grades 3-8 read our detailed review here it is an all in one curriculum for all core subjects.
Secular Language Arts Curriculum
Secular Art & Music Curriculum
Foreign Language Curriculum
Check out 19 of the best homeschool foreign language resources.
Lingopie – watch tv shows and cartoons to learn your favorite language, with clickable links and flash cards. Check out our Lingopie review.
Secular Geography Curriculum
We have not actually found a secular geography curriculum but, we absolutely love to have fun with geography.
We play geography board games and we read a lot of geography books for kids.
When we study the geography of America we use our free United States coloring pages and see how to remember the States the fun way.
Free Secular Homeschooling Curriculum
Over 100 free homeschool curriculum for even more secular resources.
Why Secular Homeschooling?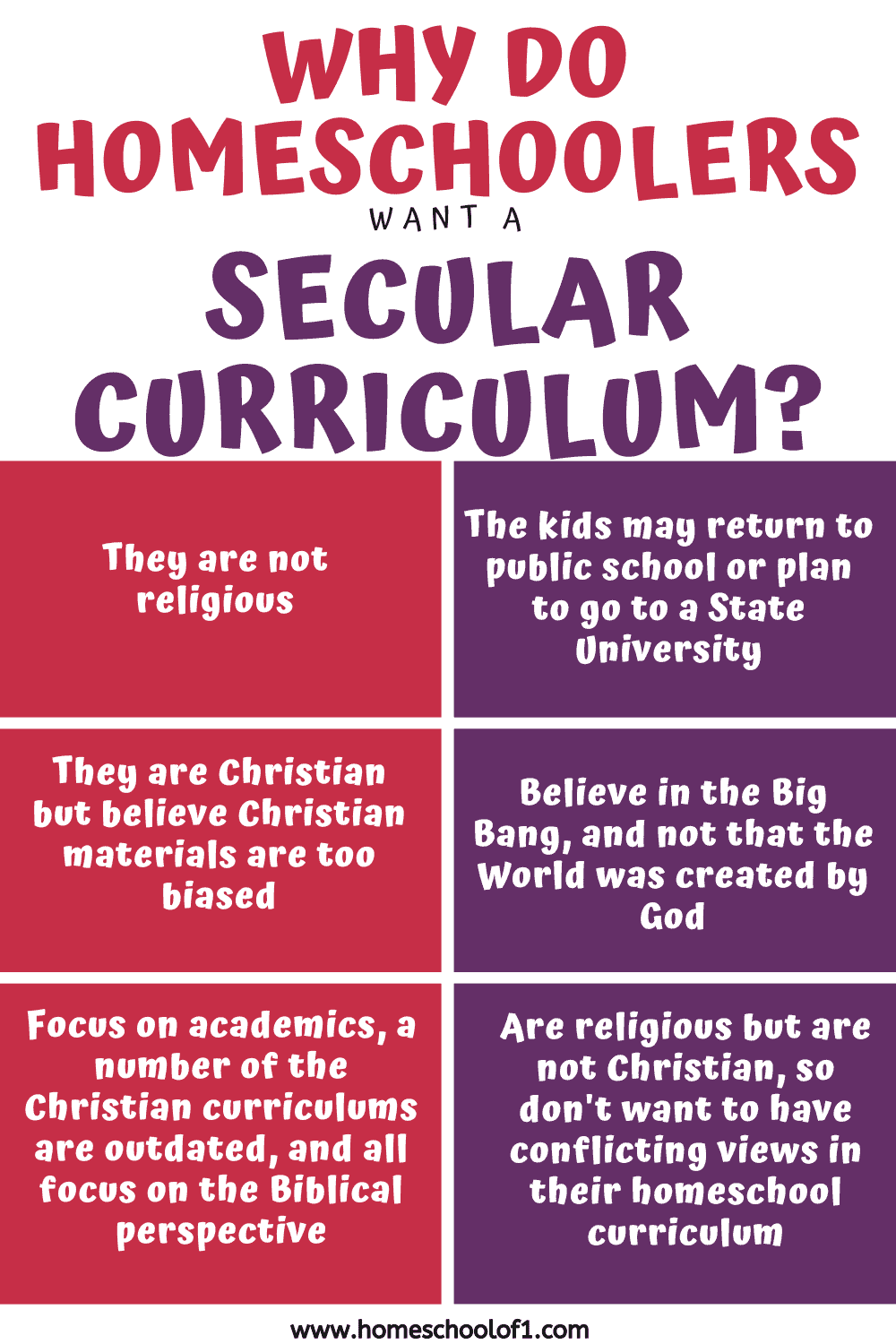 As we are not religious, finding a secular homeschooling curriculum was absolutely vital. But other reasons people are looking for a secular curriculum are for the following:
Not religious
The kids may return to public school or plan to go to University (not that you can't if you follow a religious curriculum)
Focus on academics, a number of the Christian curriculums are outdated, and all focus on the Biblical perspective
Believe in the Big Bang, and not that the World was created by God
Are religious but are not Christian, so don't want to have conflicting views in their homeschool curriculum
I hope you have found this useful, please let me know in the comments if you use any other secular homeschooling curriculum so I can add it.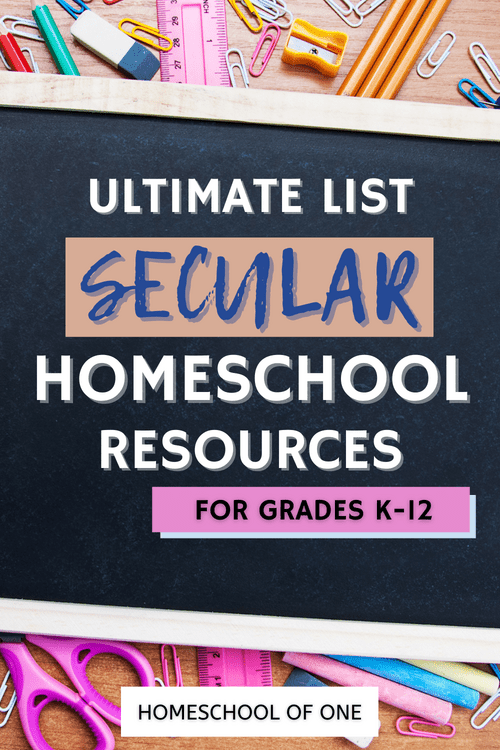 Last Updated on 1 June 2023 by homeschoolof1