100+ Best Free Homeschool Curriculum Resources For All Ages
Homeschooling is a great way to ensure your children are getting an excellent education, but it can be expensive. Luckily I have found the best free homeschool curriculum options that will let you teach all subjects and keep them engaged!
Most families are on a tight budget and don't have the capacity to spend thousands on a great homeschool curriculum. But that's ok, you don't need to.
During middle school, we used a blend of both free and paid best homeschooling resources, while in elementary grades, we primarily relied on free resources.
Homeschool free curriculum is not bad, and in some cases, it is better than paid courses!
There are over 100 completely free homeschooling resources included in this list, for every subject, and for every age. So you will definitely find something that helps you.
I have organized the free homeschool curriculum resources into subjects to make them easier to search for.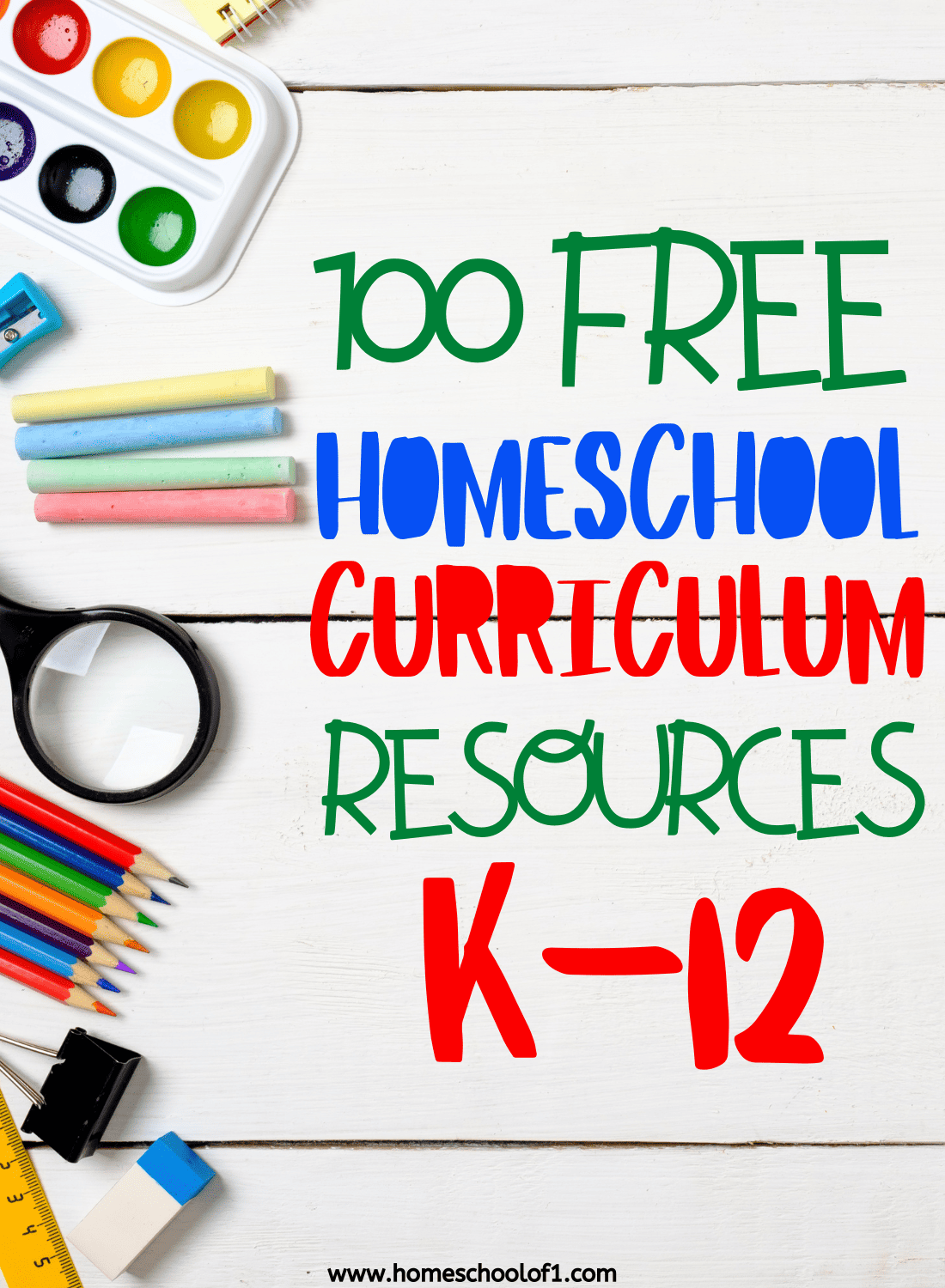 **There may be affiliate links in this post. You can read my full disclosure at the bottom of the page.**
Best free homeschool websites
Homeschooling has gained popularity over the years, and fortunately, there is a wealth of free educational resources available for parents and students. These are the best top 10 free homeschool resources:
Homeschool of 1 has hundreds of free homeschool printables you can use mainly with elementary grades. With more added daily.
Khan Academy offers a vast library of video lessons and interactive exercises covering math, science, humanities, and more. With a structured curriculum aligned with educational standards, it's an excellent choice for homeschoolers.
Easy Peasy All In One Homeschool. This comprehensive program provides a complete homeschool curriculum for all grades, from preschool to high school. It covers core subjects like math, language arts, science, and history, making it a popular choice for many homeschooling families.
Open Learn, provided by The Open University, offers free courses in various subjects, making it suitable for high school-level and beyond. It's a fantastic resource for supplementing your homeschool curriculum with college-level content.
If you're looking to introduce financial literacy and mathematics to your homeschooling curriculum, The Actuarial Foundation offers free lesson plans and resources that can help students understand real-world applications of math.
Teach your monster to read. This engaging online game makes learning to read fun for young learners. It's an excellent resource for teaching early literacy skills and phonics.
Explore the wonders of space with NASA's free lesson plans. These resources cover a wide range of topics in astronomy, earth science, and space exploration, making science come alive for your homeschooler.
Duo Lingo is a fantastic supplement to your language curriculum. It offers flashcards and learning games to help students master vocabulary and grammar in a variety of languages.
The Crash Course YouTube channel offers engaging and informative video series on history and science. These videos are a great way to spark interest and supplement your homeschooling curriculum.
Introduce your child to the world of coding and computer science with Code.org. Their interactive lessons and activities are designed to make programming accessible and fun.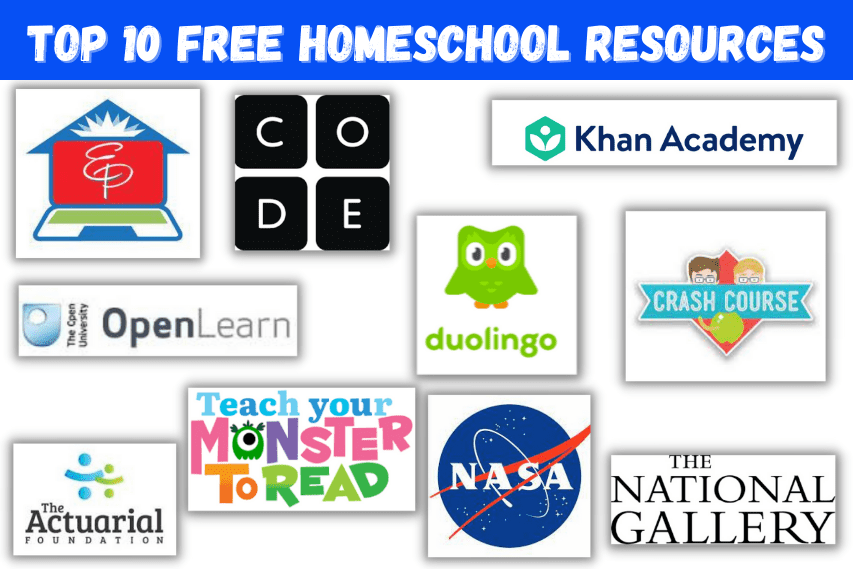 How to homeschool for free?
Homeschooling has gained popularity in recent years, offering families an alternative to traditional schooling.
One of the most appealing aspects of homeschooling is the flexibility it provides, allowing parents to personalize their child's education according to their individual needs and interests.
While many assume that homeschooling comes with a hefty price tag, it is indeed possible to homeschool for free.
In this guide, we will explore the various methods and resources available to families seeking cost-effective homeschooling options.
Whether you have a kindergartener or a high school student, and regardless of the subject you wish to teach, this guide will equip you with the knowledge and strategies needed to embark on an enriching homeschooling journey without breaking the bank.
So, let's discover the abundance of free educational materials, online resources, community support, and self-directed learning opportunities that can make homeschooling accessible and affordable for everyone.
Discover the best secular homeschool curriculum for all subjects
Is Free Homeschooling Enough?
As a homeschooling parent, I understand the concerns and questions that can arise when relying on free educational resources. Will they be sufficient to provide a well-rounded education? How can I ensure my child is keeping up with their peers?
These are valid concerns, and that's why incorporating standardized tests, such as MAP testing for homeschoolers, can be an invaluable tool. Let me tell you about my own experience to show how effective these free resources can be.
A few years back, we decided to try the MAP test in our homeschooling journey. I wanted to make sure our child was getting a solid education and ready for college.
The results blew me away! My son's scores were on par with kids five years older. Pretty impressive, right? And guess what?
Our elementary curriculum heavily relied on the free educational materials we've listed in this guide. We have continued to use a lot of these now he is doing high school too.
Best Free Homeschool Programs
Homeschooling provides a unique opportunity to tailor education to your child's needs and interests. Here's an extensive compilation of free homeschool programs that cover a diverse range of subjects and grade levels, ensuring a well-rounded and engaging learning experience: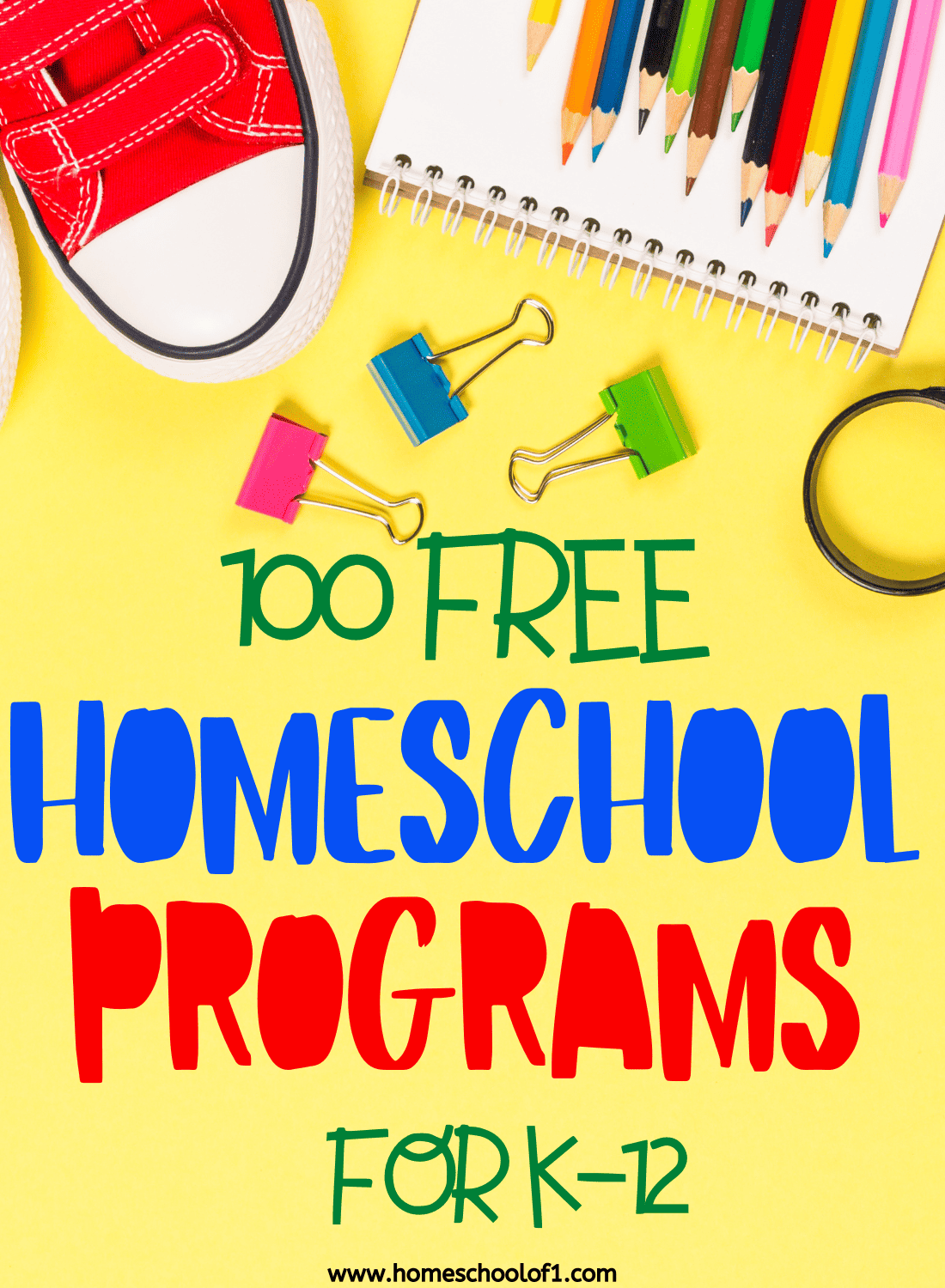 Free Online Math Curriculum
Mathematics is a fundamental subject, and online resources have made it easier than ever to provide engaging and comprehensive math education to students. Here's an extensive list of the best homeschool math curriculum free options that cover a range of ages and levels:
Don't forget to have fun with homeschool activities too!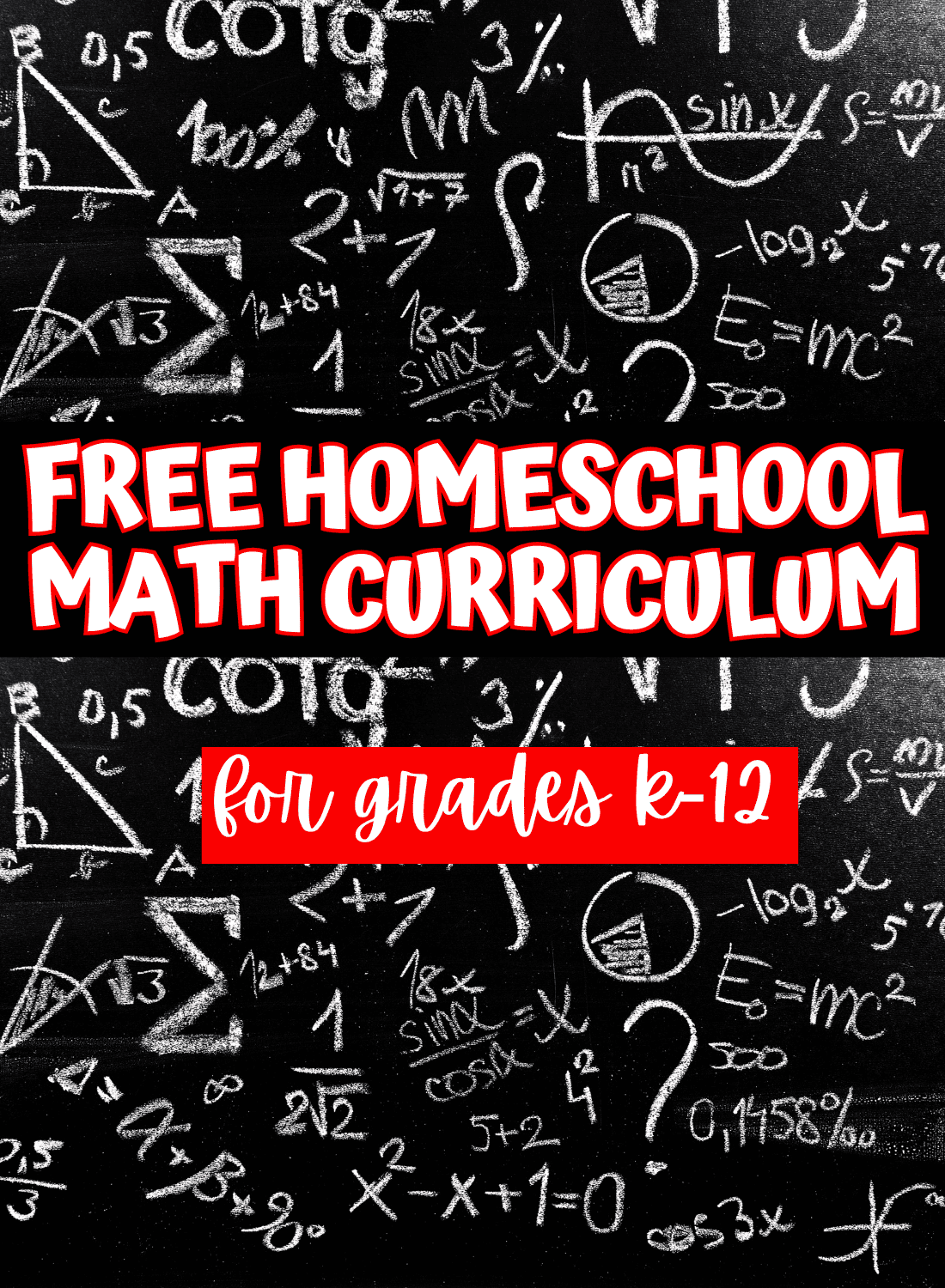 Free Online Language Arts Curriculum
Here's a detailed compilation of free online language arts curriculum options to support your child's literacy development:
Free Homeschool Science Curriculum
Providing the best homeschool science curriculum for elementary students is essential to nurturing their curiosity and understanding of the world around them. Here's a list of free science worksheets, videos, lesson plans, and resources that cover various science subjects and ages: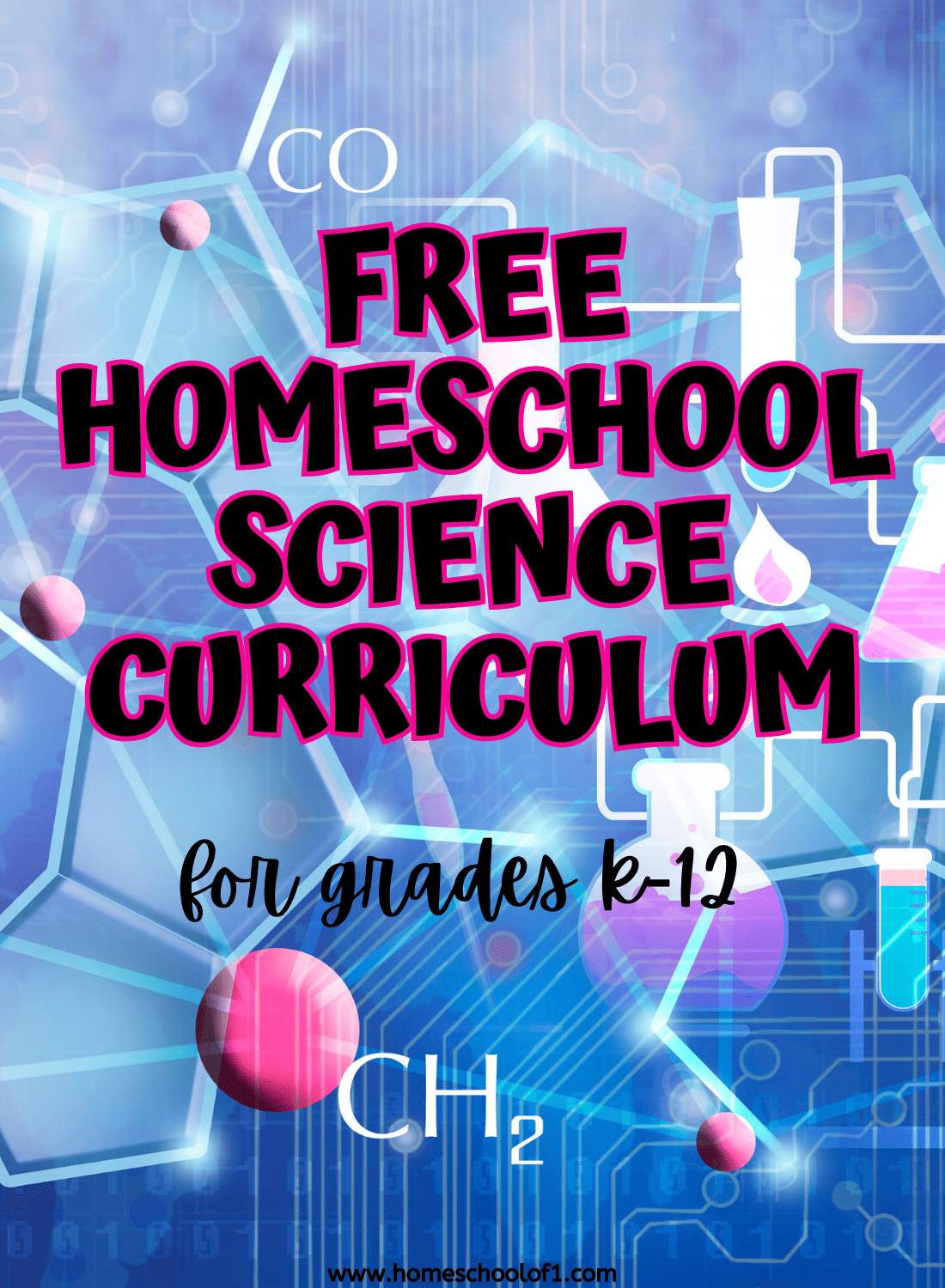 Homeschool of 1 has lots of free printable science worksheets for elementary students.
Subject-Specific Resources:
Interactive and Hands-On Learning:
Best free homeschool science curriculum
Comprehensive Science Resources:
Exploration and Discovery:
Virtual Museum: Explore a virtual museum designed for kids of all ages, offering interactive exhibits.
National Zoo Homework Helper: Access zoology links and resources for learners of all ages.
Additional Science Resources:
Free Foreign Language Resources
Learning a foreign language opens doors to new cultures, perspectives, and communication skills. Here are several free best homeschool foreign language curriculum resources that can help you embark on a language-learning journey with your homeschooling curriculum:
Duo Lingo (Tiny Cards). An excellent free app offering a wide range of languages to learn through engaging exercises and interactive lessons.
Japanese with Video Lessons: Discover the best Japanese homeschool curriculum with video lessons, providing an immersive and effective learning experience. While not free, it offers great value for your investment.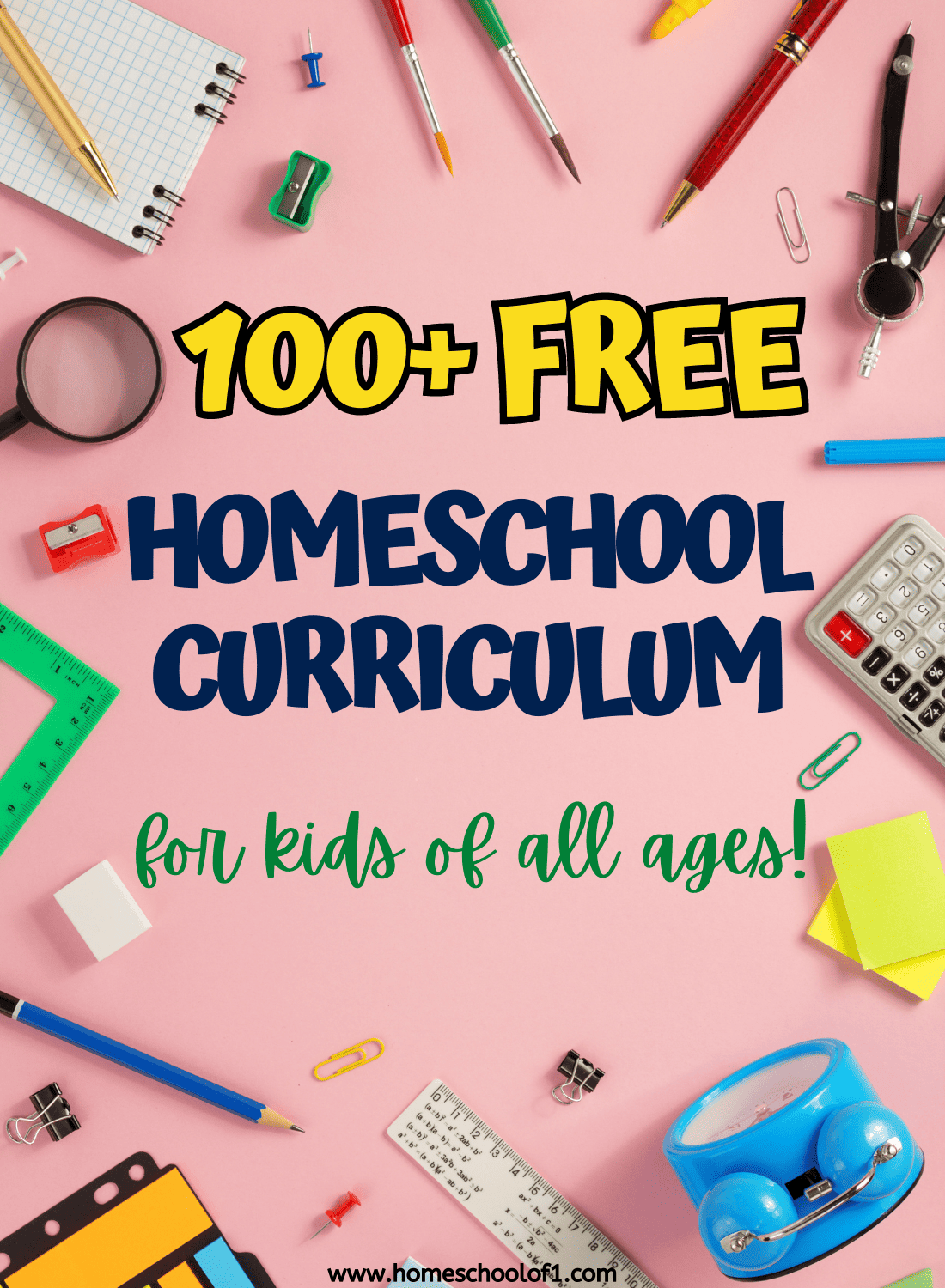 Free Homeschool History Resources
History is a gateway to understanding the events and cultures that have shaped our world. Explore these free resources to create a dynamic and enriching best homeschool history curriculum for your homeschooling journey:
Free Geography Resources
Geography introduces students to the diverse landscapes, cultures, and regions of our planet. Here are some free best homeschool geography curriculum resources to help you create an engaging and comprehensive geography curriculum for your homeschooling adventure:
Free Homeschool Art Curriculum
Art education nurtures creativity, self-expression, and an appreciation for aesthetics. Here are several free best homeschool art curriculum resources that can help you design an inspiring art curriculum for your homeschooling journey:
Free Homeschooling Curriculum for Music
Music education adds a delightful dimension to homeschooling, fostering creativity and a deep appreciation for the art form. Here's a collection of free best homeschool music curriculum resources that can help you create an engaging music curriculum for your homeschooling experience:
Discover 300 free step-by-step videos on Hoffman Academy, which provides an excellent resource for children to learn the piano at their own pace.
Free composers worksheets that feature six prominent composers from the 20th century: George Gershwin, Aaron Copland, Leroy Anderson, Edward Benjamin Britten, Leonard Bernstein, and John Williams. These engaging homeschool printables provide an opportunity for students to delve into the backgrounds, notable works, and intriguing facts about these composers, enabling them to not only grasp music history but also recognize and appreciate iconic pieces of music that have left a lasting legacy.
Free Homeschool Health Curriculum
Prioritizing health education is crucial for a well-rounded homeschooling experience. Here's a compilation of free resources to help you create an engaging and informative health curriculum for your students:
Free Coding Websites for Kids
Introducing coding to kids is a doorway to enhancing problem-solving skills and fostering a future-ready mindset. Explore these free best coding websites for kids that offer engaging platforms for kids to learn coding while having fun:
Code.org: Delve into a fantastic free resource that offers a variety of coding activities and courses, making coding accessible and enjoyable for kids.
Codeacadamy: Engage with this free resource that provides coding lessons in an interactive format, encouraging kids to explore and experiment with coding concepts.
Computer Science Unplugged: Explore this resource, which focuses on computer science education for grades K-12, offering activities and materials to introduce computer science concepts without the need for electronic devices.
Free Educational Online Games
Engaging educational games can make learning enjoyable and effective for students. Discover a selection of top-notch free online educational games that cater to various subjects and skills:
Educational Games by Grade Level: Explore a treasure trove of free online learning games for kids, tailored to different grade levels. These games cover a wide range of subjects and concepts to support comprehensive learning.
Kidztype: Dive into free typing games designed to improve touch typing skills, an essential skill in today's digital age.
Access a collection of free math games from Beast Academy, offering engaging ways to reinforce mathematical concepts.
Free Printable Homeschool Bible Curriculum
Incorporating religious education into your homeschooling journey is essential for fostering spiritual growth. Explore these free resources that provide enriching Bible curriculum options for your students:
Future Flying Saucers: Access free Bible lesson plans that are thoughtfully designed to engage students in meaningful discussions and reflections.
Adventure Bible: Immerse your students in religious games and activities through Adventure Bible Online. These resources cater to learners from kindergarten to sixth grade, making Bible learning interactive and fun.
Learning Path: Discover free religious resources provided by reputable colleges, offering a diverse range of materials to enhance religious education.
Online Homeschooling UK Free
If you are in the UK you can use all the above free resources. You may need to adapt them to fit the national curriculum, but generally, they will be absolutely fine.
If you are looking for the best homeschooling programs UK I have put together over 100 just for you.
If you know of any other good free homeschool curriculum please let me know in the comments below.
Last Updated on 25 November 2023 by homeschoolof1