22 Best Geography Board Games in 2023
We're totally hooked on geography board games in our home! They're not only super fun, but also a fantastic addition to our homeschooling adventures.
When it comes to board games for kids, we make sure to include these awesome geography games in our curriculum. And guess what? It's not just my son who's learning; we're all having a blast while expanding our knowledge.
These geography games are mainly for kids over the age of 8 so perfect for elementary-aged children. But, we still play these in middle school and will continue to play for game nights for years to come.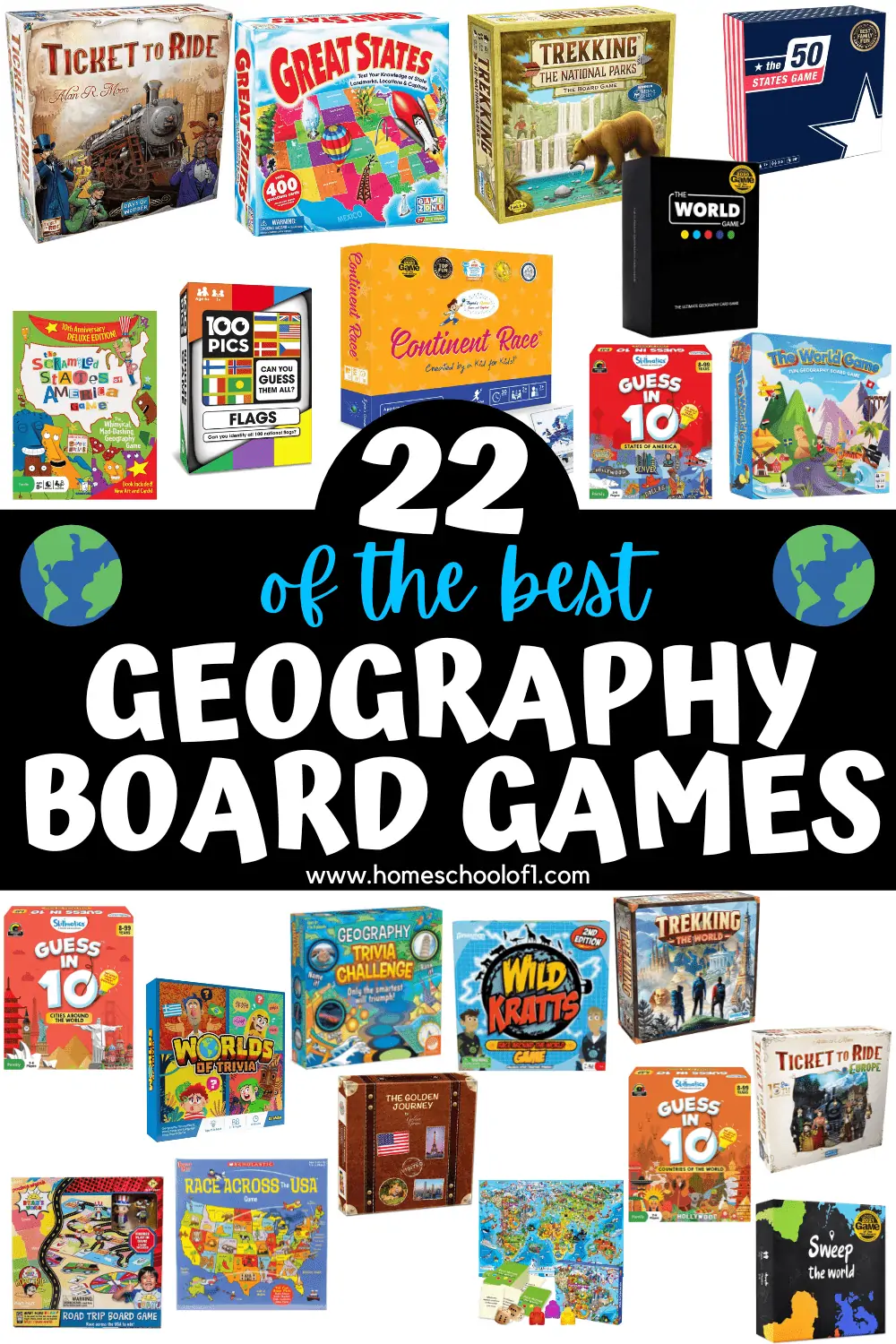 **There may be affiliate links in this post. You can read my full disclosure at the bottom of the page.**
How to incorporate geography board games into your homeschool?
Incorporating geography board games into your homeschool routine is a fantastic way to make learning fun and engaging for your kids! Start by selecting some exciting map games for kids that align with your geography curriculum.
These games provide hands-on opportunities for your children to explore different regions, landmarks, and cultures while honing their map-reading skills.
To enhance their understanding further, consider using interactive geography books for kids as supplementary resources.
By combining these engaging games with informative books, you'll create a dynamic learning environment that sparks curiosity and encourages a deeper understanding of the world around us. Get ready for some unforgettable geography adventures right at home!
Travel Around the World with these Geography Games
I have included in the first section our favorite world geography board games, followed by state games for kids traveling around the United States of America.
These make fantastic geography gifts for kids who love to explore.
We absolutely love playing board games check out some of our other favorites:
You will also enjoy our favorite geography subscription box.
Last Updated on 3 September 2023 by homeschoolof1