21 Best Halloween Board Games For Kids Of All Ages
Get ready for some spooky fun this October with our top Halloween board games. These games are perfect for adding a touch of Halloween magic to your family game nights.
Make your family game night extra exciting by adding these spooky board games. They'll give you goosebumps and lots of laughter! Gather around the table, pick your favorites, and embark on thrilling adventures together.
When you include these spooky board games in your family game night, you'll create unforgettable moments filled with giggles and thrilling excitement. It's a fantastic way to bond with your loved ones while getting into the spooky spirit.
Don't forget to include these games in your Halloween activities for kids, the whole family will have a blast! Whether you're solving mysteries, battling monsters, or just having a good time. These board games will make your Halloween celebrations even more special.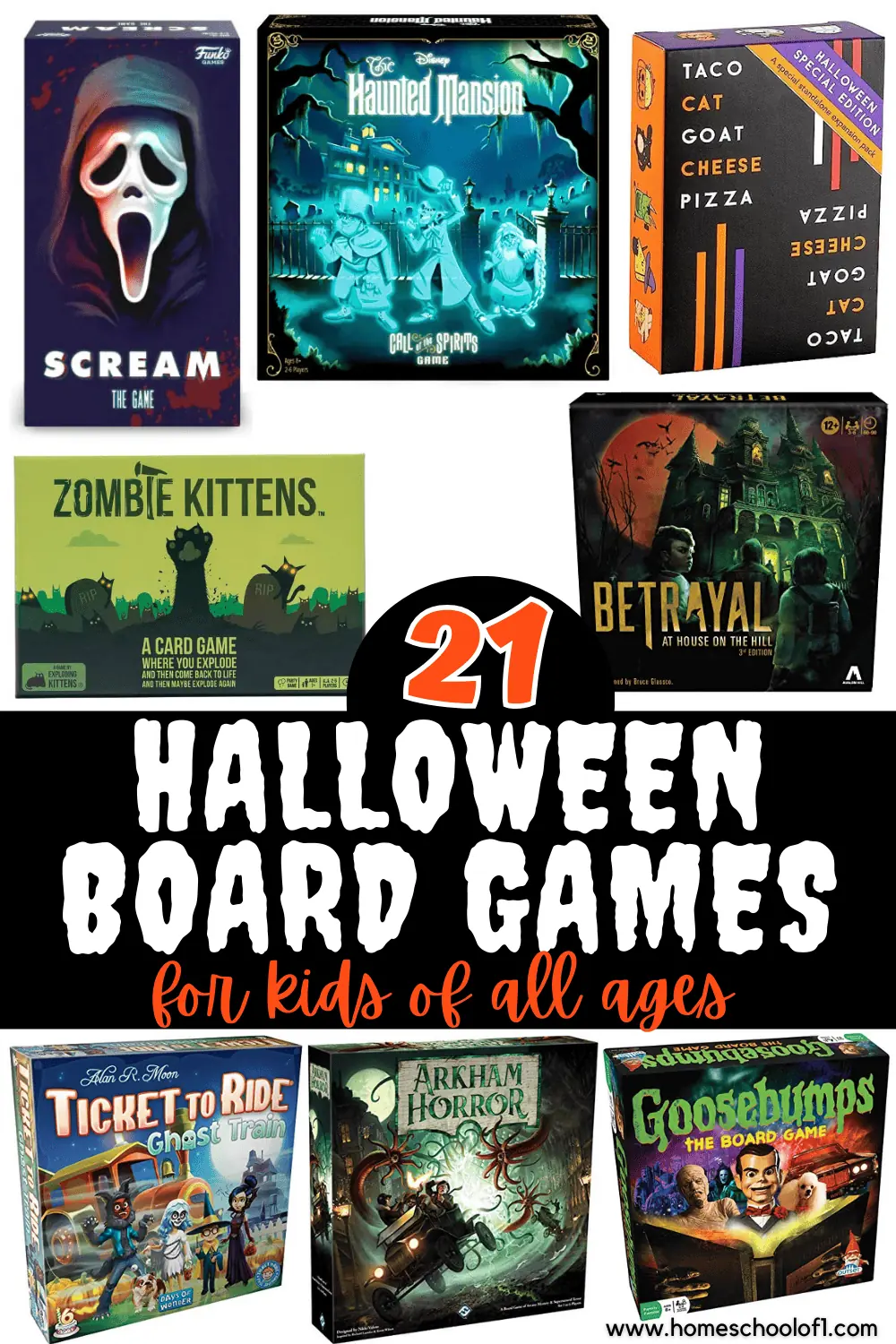 **There may be affiliate links in this post. You can read my full disclosure at the bottom of the page.**
Board games to play on Halloween
Horror board games for kids have always been a fun and exciting way to feel the spooky Halloween atmosphere.
These games offer a variety of experiences. From mildly spooky and suitable for families, to thrilling adventures that will keep your children engaged. Whether your kids enjoy classic scary stories, exciting mysteries, or just want to have fun with a Halloween theme. There's a spooky board game that's perfect for them.
In this collection of Halloween games for kids, we'll check out different spooky board games. Plus we'll let you know who they're suitable for and how scary they are. We'll also give you short descriptions to help you pick the right one for your family game night.
Prepare for some exciting adventures and challenge your thinking with these spooky board games!
Last Updated on 2 October 2023 by homeschoolof1