25 Best Christmas Eve Box Fillers For Kids
If you're making a Christmas Eve box. I've got some of the best Christmas Eve box fillers for you to put inside it!
A Christmas Eve box is like a special treasure chest filled with cool stuff to make your Christmas Eve even more fun. Imagine opening it and finding surprises that will make the kids smile.
From cozy pajamas to yummy treats and even games. There are so many cool things you can add to the kid's Christmas Eve box.
Carry on reading for our Christmas gift guides with lots of fun and festive things that will make your Christmas Eve box extra special.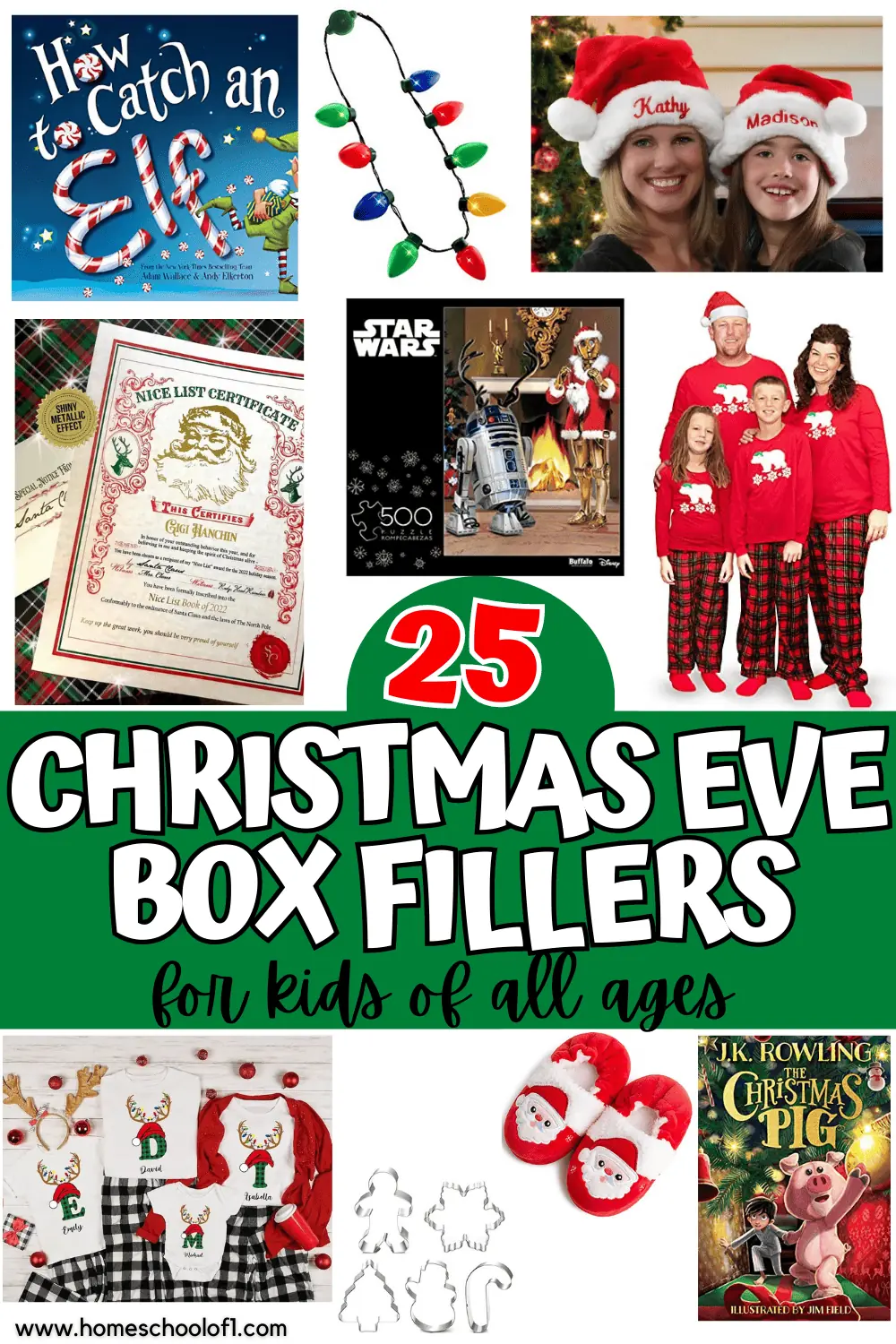 **There may be affiliate links in this post. You can read my full disclosure at the bottom of the page.**
What is a Christmas Eve box?
A Christmas Eve box is a relatively new holiday tradition. It involves preparing a special box filled with various items and treats to be opened and enjoyed on the morning of December 24th.
The concept of a Christmas Eve box has gained popularity in recent years. Especially among families with young children, as a way to add excitement and anticipation to the holiday festivities.
The contents of a Christmas Eve box can vary depending on individual preferences and family traditions. But they often include items meant to enhance the Christmas Eve experience.
Check out all of the best family Christmas Eve box ideas.
Best Christmas Eve box ideas
Before I share our favorite Christmas Eve box fillers you need to know what to add the gifts to. There are a number of options:
A shoe box wrapped in Christmas paper.
A Christmas themed gift bag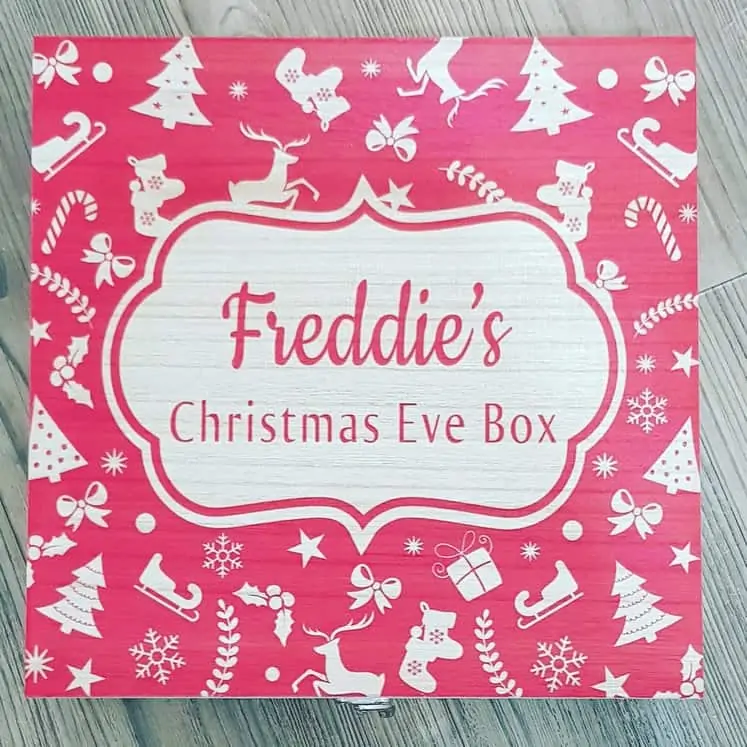 What to put in a Christmas Eve box?
Exploring the idea of a Christmas Eve box? We began this tradition when my son was around 3 years old, which was about 11 years ago.
Throughout this time, the types of items we include as Christmas Eve box fillers have stayed quite consistent.
If you're interested in making one for your partner, you can read my recent article about Christmas Eve box ideas for adults. Because fun traditions aren't just for kids!
Over the years, we've been incorporating these Christmas Eve box fillers. And I've come up with various suggestions under the same theme for kids of different ages.
Creating a Christmas Eve box is like crafting a special pre-Christmas present, filled with excitement and anticipation.
It's a fantastic way to add an extra layer of magic to the holiday season. Whether you're starting this tradition or looking for fresh ideas. I'm here to share some of our favorite Christmas Eve box filler concepts.
These ideas are tailored to different age groups, ensuring that everyone can enjoy the enchanting spirit of Christmas Eve.
Best Christmas Eve Box Filler Ideas
Make this Christmas Eve unforgettable with the best Christmas Eve box filler ideas! From cozy pajamas to festive treats and heartwarming holiday stories. Our carefully curated list has everything you need to create a magical and memorable night for your loved ones.
Additional gift ideas
Check out the best stocking stuffers for boys. Not only are they all under $20, but they will also fit inside a stocking or a Christmas Eve box.
If you are still looking for the best Christmas gifts for boys I have you covered, with over 600 of the best ideas.
For more ideas for younger children check out this Christmas Eve box for toddlers.
What do you put in your Christmas Eve Boxes for kids? Do you even do it at all, let me know in the comments below.
Last Updated on 27 November 2023 by homeschoolof1