31 Best Board Games for Teens
We absolutely love family game night, especially now we have a teenager! Check out our favorite board games for teens, that you are all going to love.
Board games for kids are such a great way for the kids to unplug and be present with you, or their friends.
So, I'm a mom to a teenage son, and let me tell you, it can be a real challenge to tear him away from his screens. But guess what? I've cracked the code! Board games!
In our house, we've made it a thing to have regular family game nights, and let me tell you, they're an absolute blast.
It's like magic—the minute we break out the games, everyone gets hooked and the electronics take a backseat.
It's a win-win situation—I get to bond with my son and he gets to kick my butt at some seriously fun games.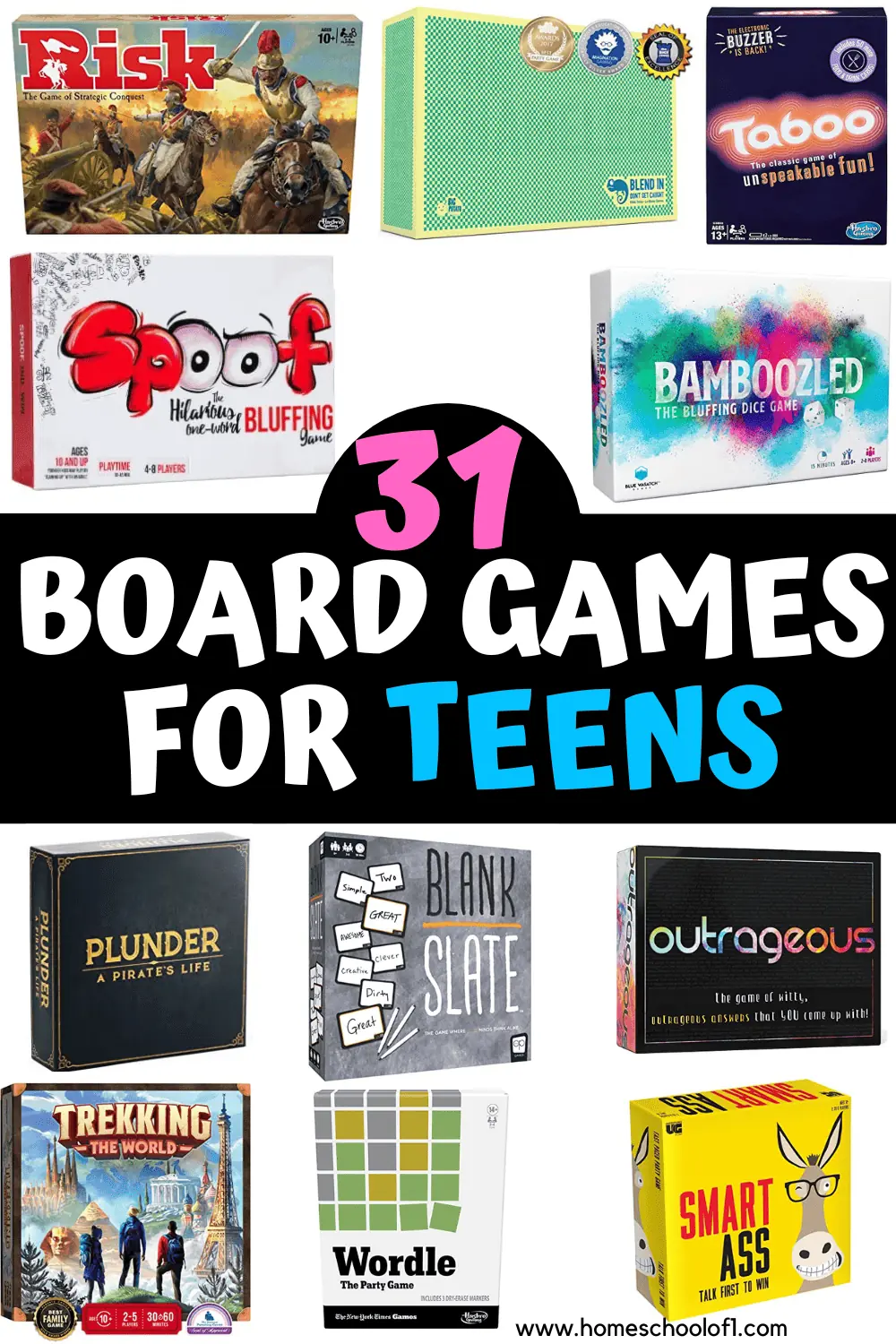 **There may be affiliate links in this post. You can read my full disclosure at the bottom of the page.**
Board games for teenagers
Get ready for endless laughter and friendly competition with games like Throw Throw Burrito. Where foam burritos fly through the air in a hilarious dodgeball battle.
If world domination is more their style. Risk Game is a classic strategy game that will have them plotting and scheming to conquer the globe.
And for those with a dark sense of humor, Doomlings offers a twisted card game experience where players compete to bring about the apocalypse.
With these board games in your arsenal, you're guaranteed to have epic family game nights that will create memories to last a lifetime.
Other Board Games the Kids Will Love

If you're looking for engaging and interactive card games for teenagers that will have them hooked, I've got you covered too!
Last Updated on 14 July 2023 by homeschoolof1