19 Best Family Board Games For Family Game Night
If you're on the lookout for the best family board games that will take your family game nights to the next level, you've come to the right place.
We've scoured the gaming universe to bring you a compilation of the best family board games that are sure to keep everyone entertained and bring out the competitive spirit in all ages.
We have been enjoying family game nights for years. It started when our son was about 8 years old and we still play now he is a teenager. These are the best board games for kids that the whole family will enjoy.
Gone are the days of endless scrolling through streaming services or trying to find a common interest on TV.
With these fantastic board games, you'll be creating memories, sharing laughter, and bonding like never before. Family game nights have just gotten a whole lot better, and we're about to unveil the games that will make it happen.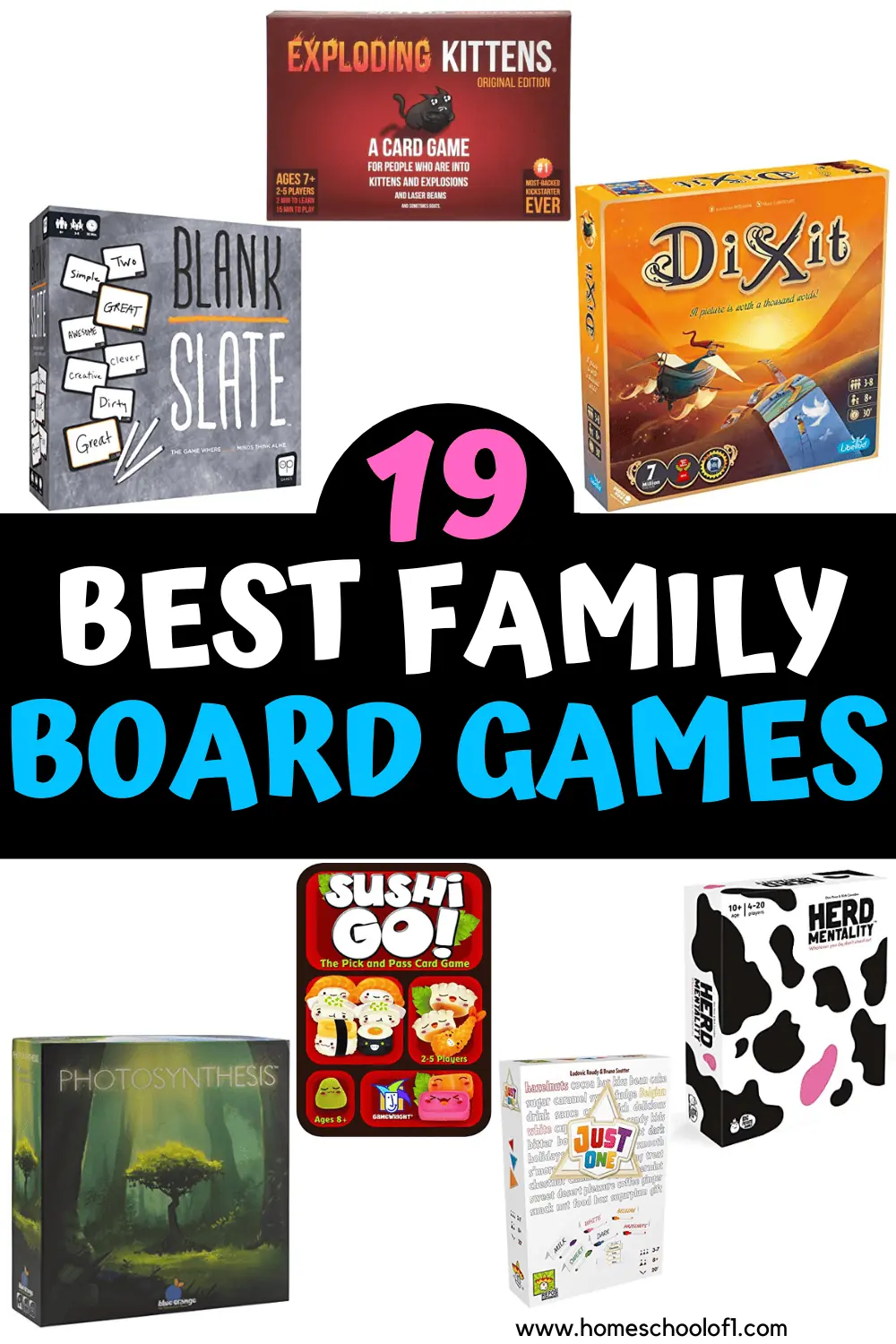 **There may be affiliate links in this post. You can read my full disclosure at the bottom of the page.**
Fun family board games
So, why are these games perfect for the whole family?
Well, they tick all the boxes.
They're easy to learn, offer diverse gameplay experiences, and most importantly, they provide endless fun for players of all ages. From the littlest ones to the wisest members of the family, everyone can join in on the action.
Imagine a game where you can strategically grow trees in a stunning forest or engage in a whimsical storytelling adventure.
How about an uproarious battle between tacos and burritos or trying to guess the secret words using one-syllable Neanderthal language?
The options are as diverse as your family, ensuring that there's something for everyone to enjoy.
And let's not forget the classics that have stood the test of time.
From the strategic railway empire-building in Ticket to Ride to the exciting dice-rolling frenzy of Yahtzee. These timeless games continue to captivate families with their simple yet addictive gameplay.