Homeschool Programming – How Kids Can Learn to Code The Easy Way
Homeschooling is not just about the academic curriculum anymore. There are so many changes happening in our world now that it's important for me to provide my kids with an education that will prepare them well into adulthood. Whether they go onto college or get a profession right out of high school isn't matter – what matters most are skills like programming and coding! Homeschool programming lessons should be a core subject.
Keep reading for the top 15 homeschool programming courses and books we recommend, 3 of these are completely FREE.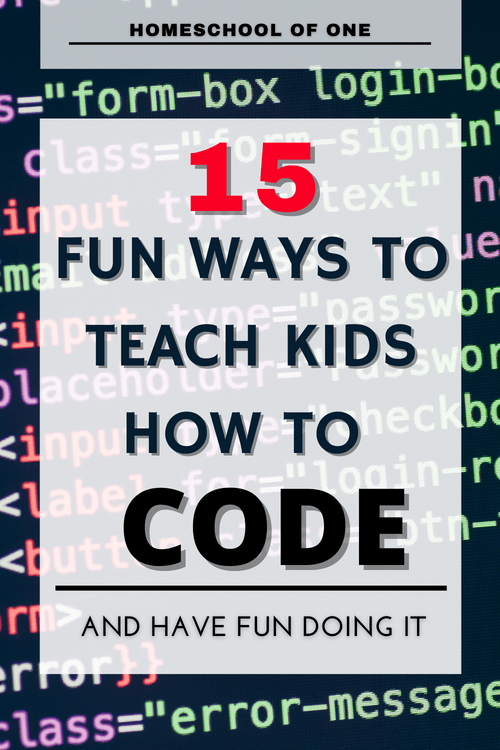 **There may be affiliate links in this post. If you make a purchase (after clicking one of my affiliate links) I'll earn some coffee money, which I promise to drink while supporting your journey. You do not pay a higher price. You can read my full disclosure at the bottom of the page.**
Homeschool Programming
I wanted to make the distinction early on in this post, as I will talk about programming and coding as if they were the same thing. They are to me! If I am honest, even though I have used good old google I am none the wiser.
But this is the definition of coding vs programming
Coding is a part of programming that deals with converting the language into binary commands for the machine. Programming is the process of creating a program that follows certain standards and performing a certain task.

https://www.upgrad.com/
As I am not technical and talking about homeschool programming, I am going to use the words for the same thing. So excuse my ignorance in advance!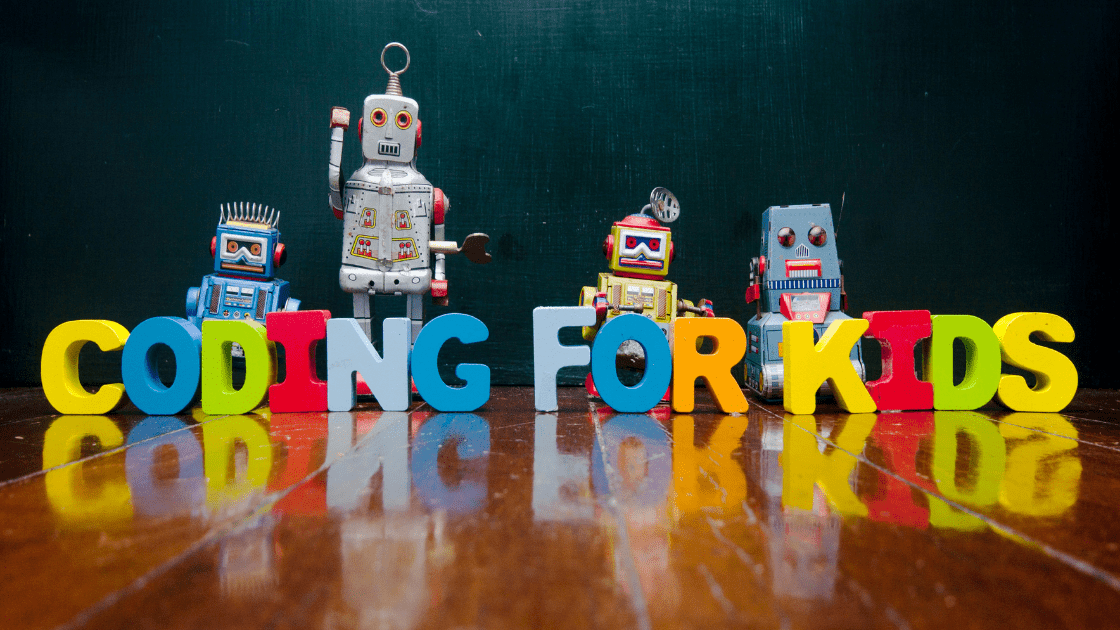 Tynker – Kids learn to code block coding, JavaScript, and Python as they play games and solve difficult puzzles. With over 60 million users they are the world leader in teaching kids how to code. They offer self-paced learning for kids aged 5-18 as well as private one-to-one tuition. So they really have everything you could need.
Outschool is our favorite online class for all subjects, but they have loads of homeschool programming classes too.
Code Wizards HQ online coding classes for kids and teens ages 8-18. All classes are 12 weeks long, with one hour of teacher-led and then two hours of homework per week.
Codakid online coding lessons with the option to have one on one lessons too. This is currently the coding curriculum we are following.
Lego has designed its own coding bricks which are available or check out our favorite challenging Lego sets which also help with coding.
Coding classes from MYTEK LAB are a great way for homeschoolers to achieve high school credits in computer science and education.
Free Coding for Kids
Luckily getting into homeschool programming is easier than you may think, and certainly cheaper! In fact, you can start now for FREE. These are our favorite free coding websites for kids:
Scratch – is designed for students over the age of 8 years old and is used in over 150 countries. You can program your own interactive stories, games, and animations — and share your creations with others in the online community.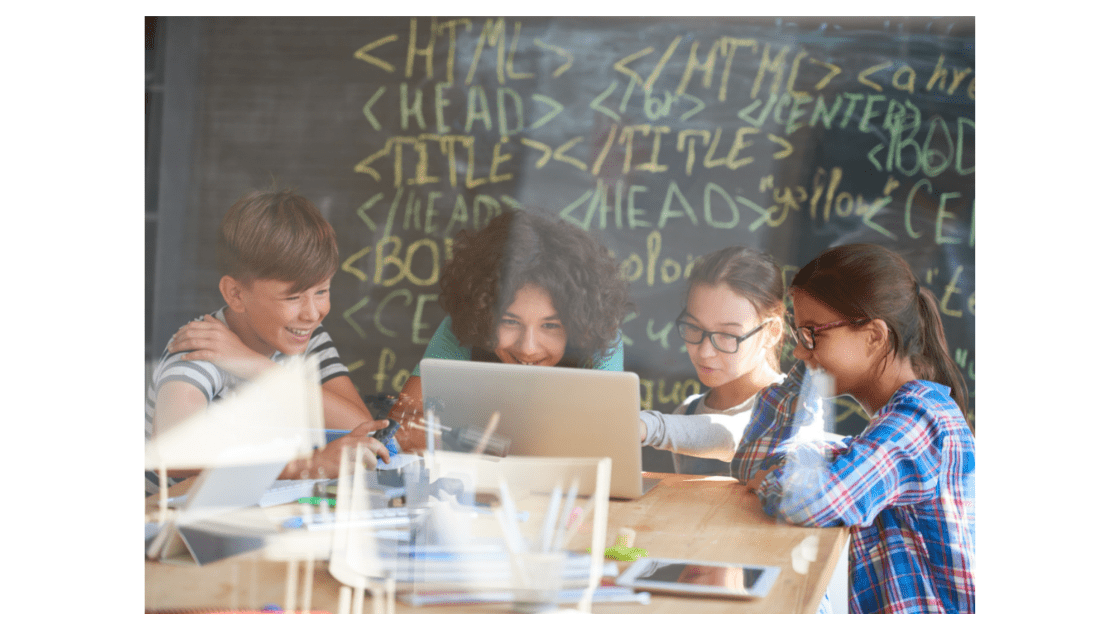 CS First with Google – aimed at children in grades 4-8 this free coding tool from Google has loads of fun games. Our favorite was Gumball's coding adventure.
Code.org – with 60 million students, this is probably the most well-known. It has coding courses for all ages from elementary through to high school.
Coding for Kids Book
We love to use books in our homeschool, these are our favorite coding books for kids.
Coding For Kids Scratch is a starter guide for younger kids aged between 6 and 10 years old.
Coding for Kids is an ideal way for young learners ages 8-13 who want more coding knowledge than you can learn in an hour, a day, or a week.
Everything You Need To Ace Computer Science and Coding I had to include this notebook as we love them. We have every one of these books and we think as a recap and basic knowledge they are easy to read and navigate, and each chapter has a quick test at the end. Perfect for middle school-aged children.
Code This! this is a very colorful book like they all are from National Geographic, it gives a great basic look at coding and programming for kids aged 8-12.
Coding Toys for Kids
Osmo is a great coding toy that is played on the iPad. Check out our Osmo coding starter kit review and Osmo coding jam review they are really great for younger children. There are a number of games you can purchase and they range in age between 3 and 10 years old.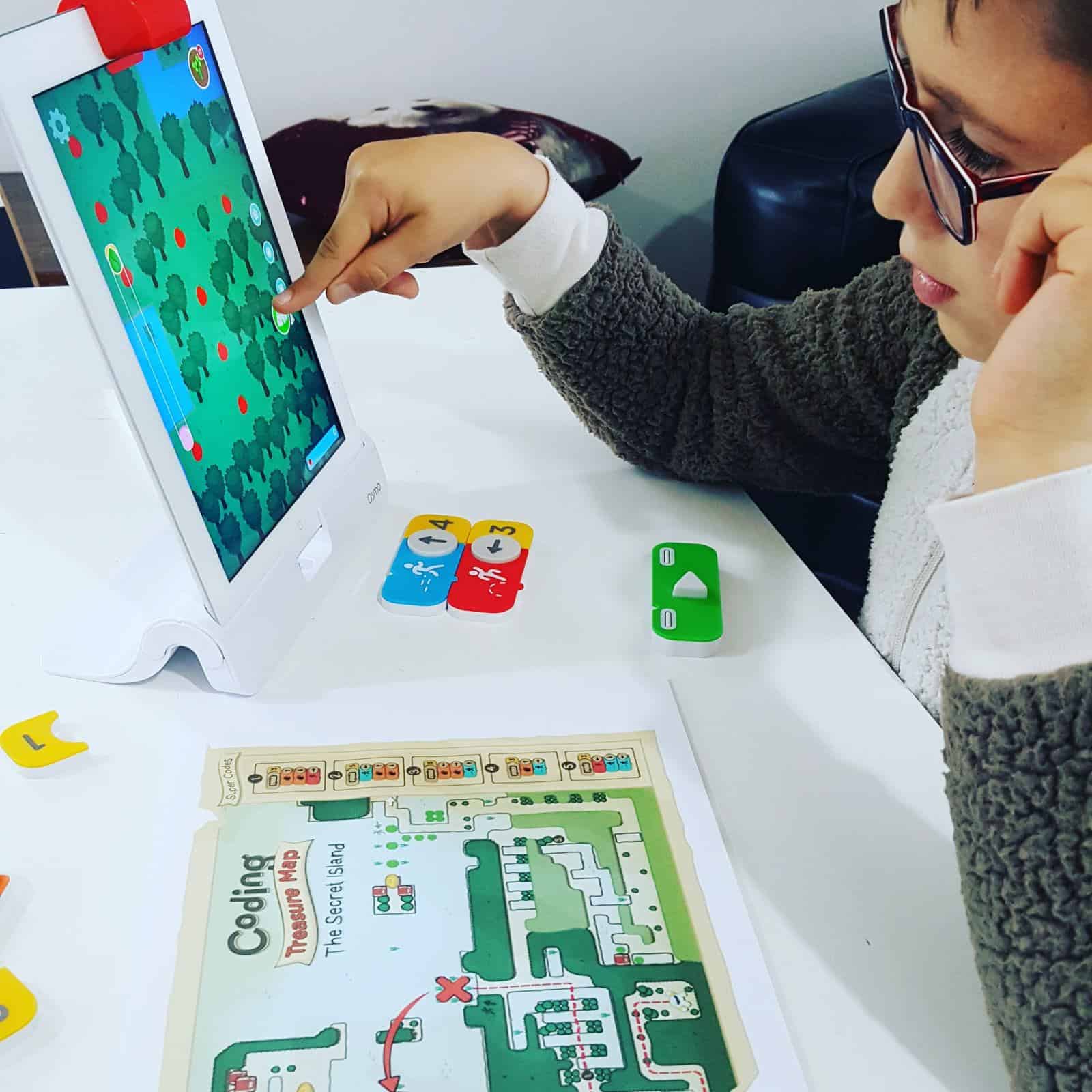 Ultimate Coding Kit 2 is aimed at kids over the age of 10 and includes 17 components like LED light strip, speaker, light, temperature, sound sensors, buttons, and an LCD screen. Kids learn C++ coding.
Code Master Game is the ultimate coding board game and STEM toy and teaches programming logic through fun gameplay. Contains 10 maps with 60 levels to solve, as well as 12 guide scrolls, 12 action tokens, 8 conditional tokens, and an instruction booklet with solutions included. Suitable for children over the age of 8.
Coding Subscription Box
Bitsbox is a monthly coding subscription box for kids ages 6-12. We haven't tried this, but they have been rated number or in coding subscription boxes, and get excellent reviews. If you are looking for other subscription boxes for tweens and teens check out our favorites.
Creation Crate is a monthly robotic box full of items to assist with homeschool programming.
What do you use for homeschool programming? Please let me know in the comments below.
Last Updated on 26 August 2022 by homeschoolof1