Free Book Report Template for Homeschool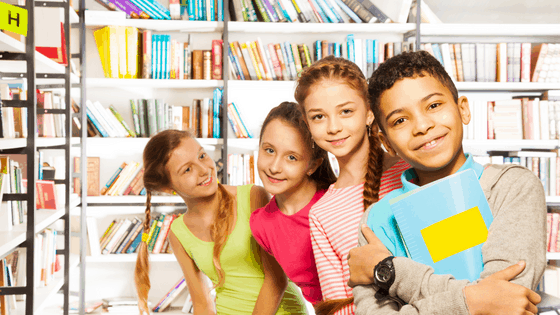 We have been on the lookout recently for a good free book report template, but we couldn't find one we liked. So guess what, we have made one! If you subscribe further down the page you will get the password for ALL of the FREE templates we have designed, including this one.
Homeschool Book Report Template
Freddie reads a lot of books, yes I know we are lucky!
I wanted to find a book report template we could use with any book, so I created this one. This works well for elementary and middle school-aged children. When we get to high school years we will create a more detailed report.
The sections of the book report template are as follows:
Story Summary
The Main Characters
A Character you loved and why
A character you didn't like and why
I like/dislike this book because
Where and when was the book set
Nothing too complicated, which is just what we like!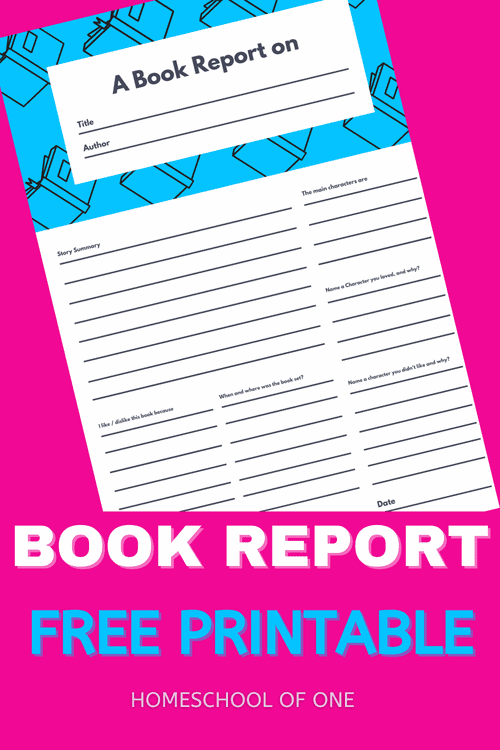 **There may be affiliate links in this post. If you make a purchase (after clicking one of my affiliate links) I'll earn some coffee money, which I promise to drink while supporting your journey. You do not pay a higher price. You can read my full disclosure at the bottom of the page.**
Why Use a Book Report
The reason we use book reports is mainly as it helps with reading comprehension, but it also sneaks in writing too!!
I need any excuse I can to encourage Freddie to write! When he completes the report, he has to use correct grammar, and his best handwriting. Now I only need him to try, he is a typical boy and his handwriting is well, hmm, not great! But as long as he tries that is perfect for me.
I know they use book reports in school, although I am sure that is just for them to know the child has actually read the book! In homeschool though, we use these book reports more of a record of books he has read. We add them into his portfolio (another good way to fill it up!!) We do a lot of online school work, so this is great!
Another printable we have created is Book Bingo which you will get access to when you subscribe. This is a great FUN way to encourage children to read. We always give a small prize when they get to BINGO.
Free Book Report Template
To print off this book report template all you need to do is subscribe to our newsletter at the end of this page and you will get FREE access to this and all of our FREE printables.
If you are looking for something slightly different I also liked this book report template from Etsy.
We hope you and the kids enjoy your free book report template. You can either print in color or in grayscale (we do to save on ink – wow it's so expensive!!
Last Updated on 16 December 2021 by homeschoolof1