Kidztype Review: Learn how to Type with Free Typing Games
I have been able to touch type for a couple of years now, probably since my years at university. My son has always wondered how I do it, and I have until now struggled with how to show him. Kidztype is the answer.
Touch typing is so important these days. Almost all professions are required to use a computer on a daily basis.
Kidztype is a fun way for kids to learn how to type by playing games.
Dance mat typing from Kidztype is completely free to use. With no registration required.
Kidztype is brilliant and my son loves playing on the laptop. I am not a huge fan of screen time, and never during the homeschool day. So when I tell my son he can play typing games as his homeschool curriculum he is thrilled.
Carry on reading for even more information on why you should try Kidztype.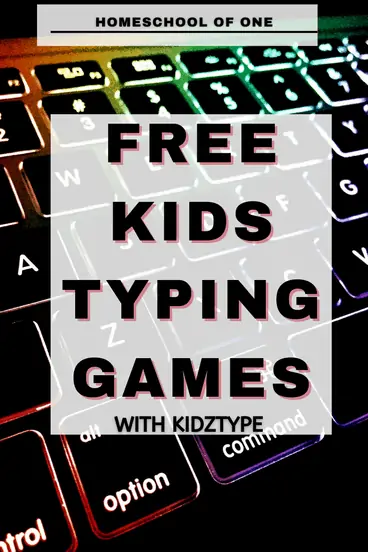 **Disclosure: I was compensated for my time to write this post. As always, all thoughts and opinions are my own. I only share resources that I would use with my own family and those that I believe other homeschool families will enjoy. There may be affiliate links in this post.**
What is Kidztype?
The home screen to Kidztype is called dance mat typing.
What I absolutely love about this is it shows you what fingers you should be using on the keyboard.
For beginners learning how to touch type, this is so helpful. There are 4 levels and 12 stages so even good for the more advanced touch type.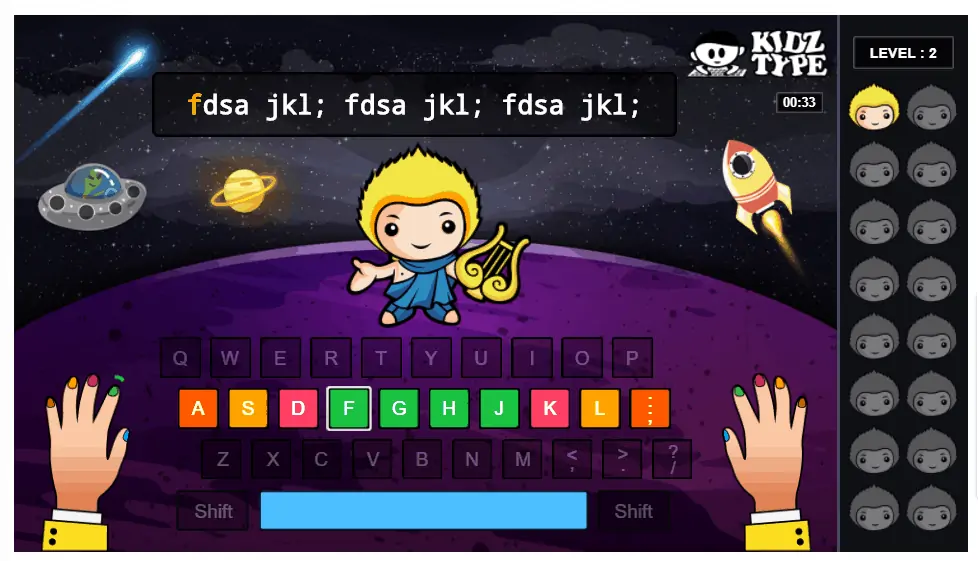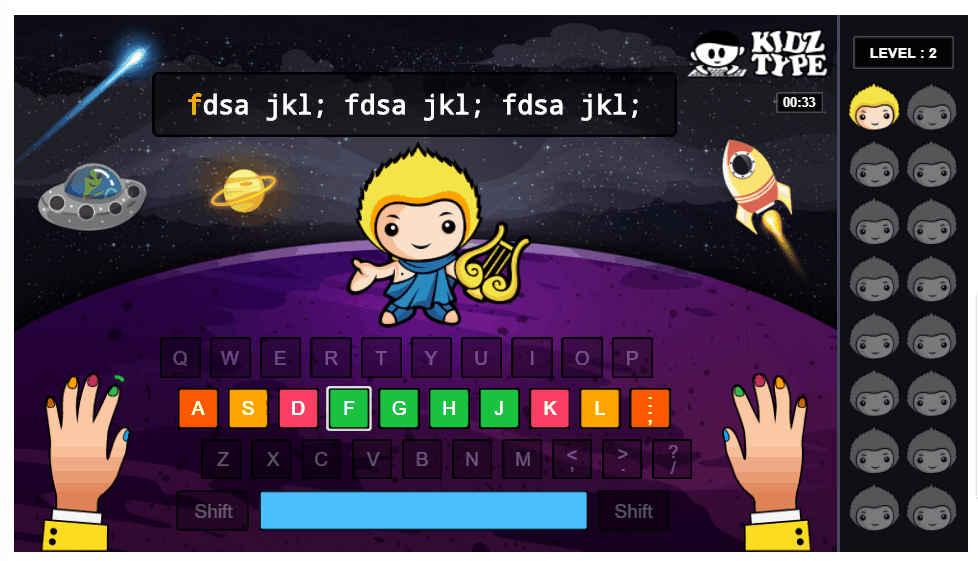 Kidztype Games for Kids
There are over 15 different games to play on KidzType, each with different levels.
I have to say I have tried these games and they are great fun. What initially struck me was there was a zombie game, a vampire game, and a car game. Absolutely perfect for my very boisterous 8-year-old son.
The levels are really good in these free typing games for kids. Even I have played at the advanced level and I made a few mistakes!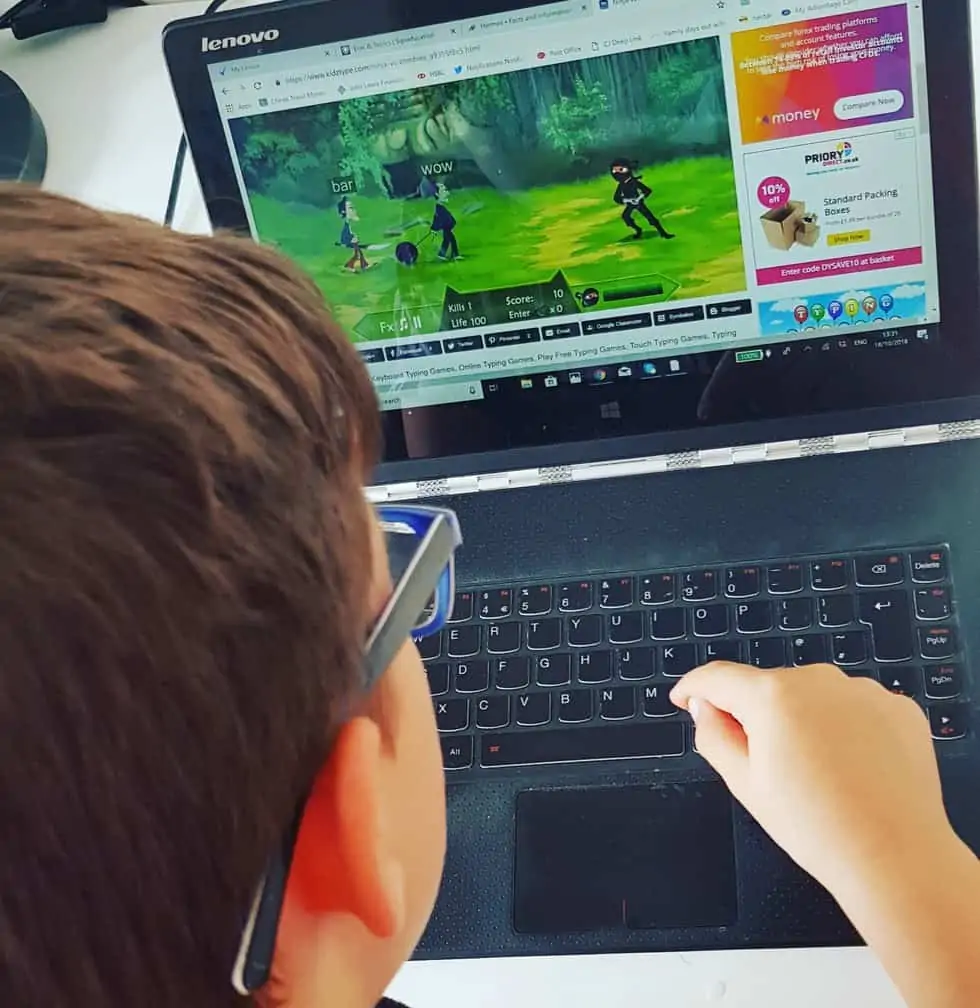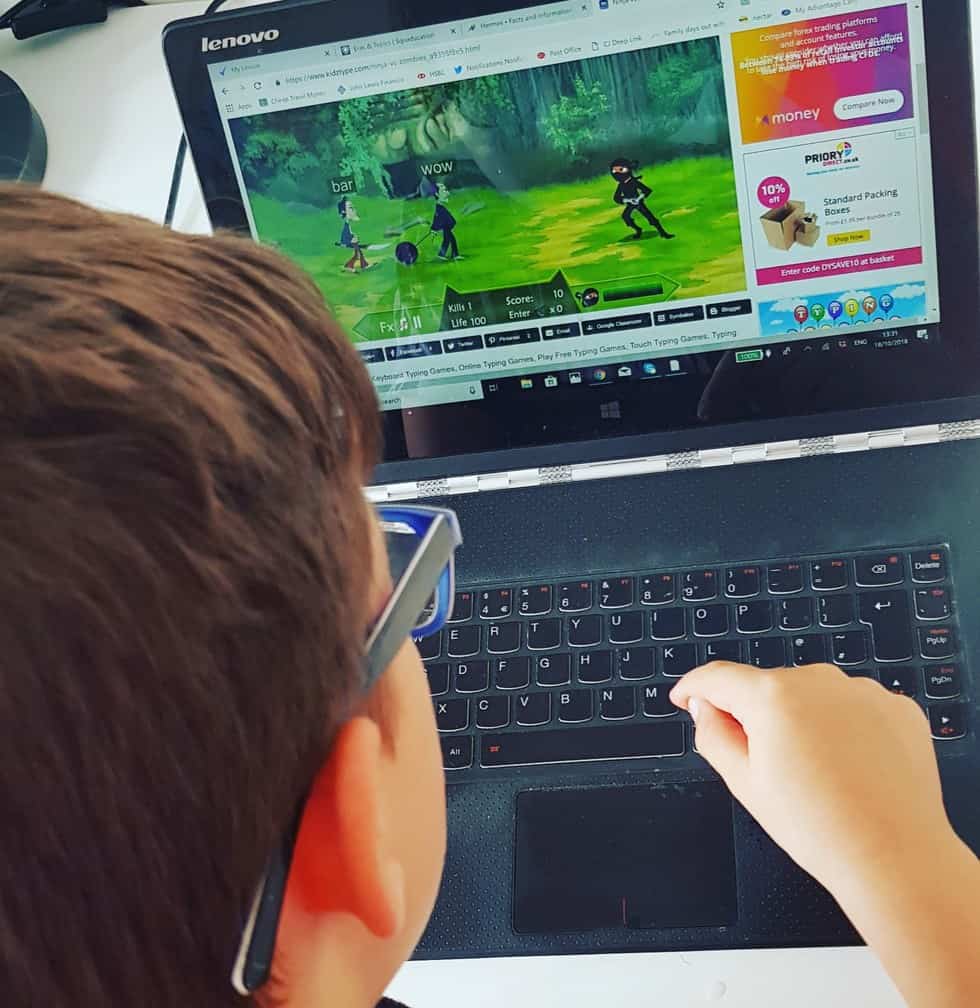 My son started at the easiest level and found it hard work, but he loved it. It is such a great way to learn where all the keys on the keyboard are.
TOP TIP: The games listed at the beginning are much easier, so don't jump into the zombie game (like we did!!) start at the beginning.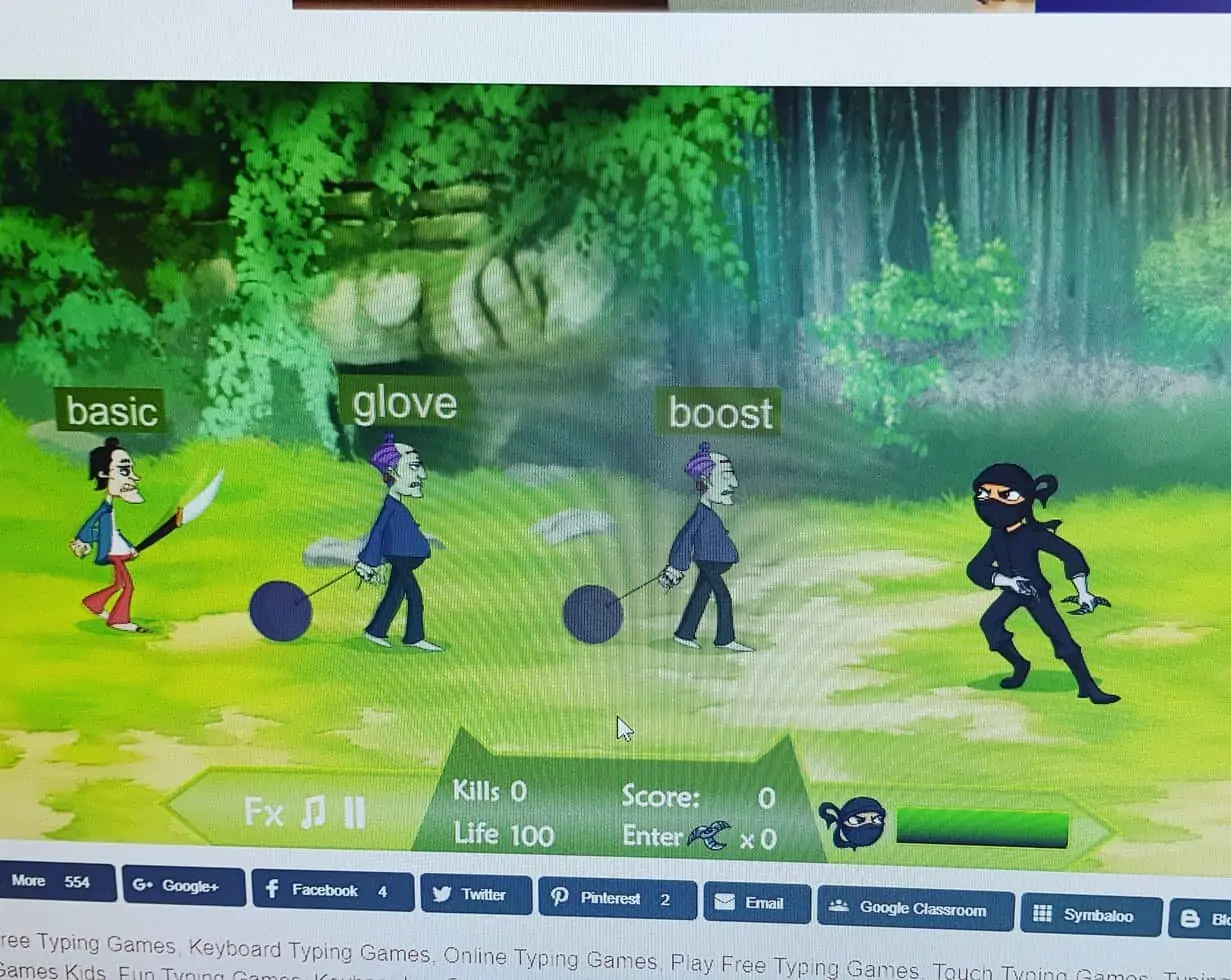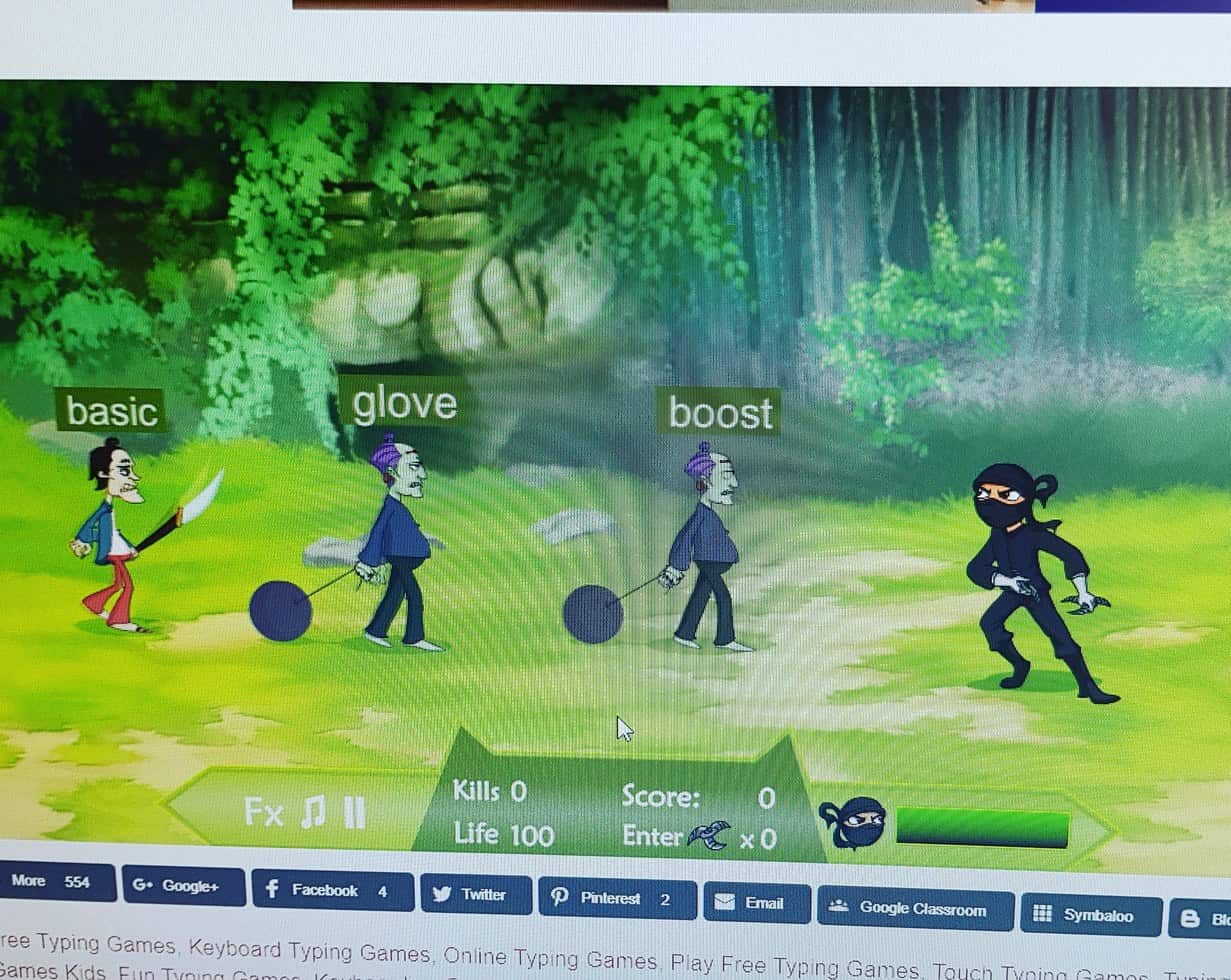 The way the above game works is you have to type in the word before they kill the ninja.
Free Typing Lessons
The free typing games were really fun. But these free typing lessons are very helpful for beginners. As you can see they only focus on 3 characters.
It is very repetitive which is great for learning.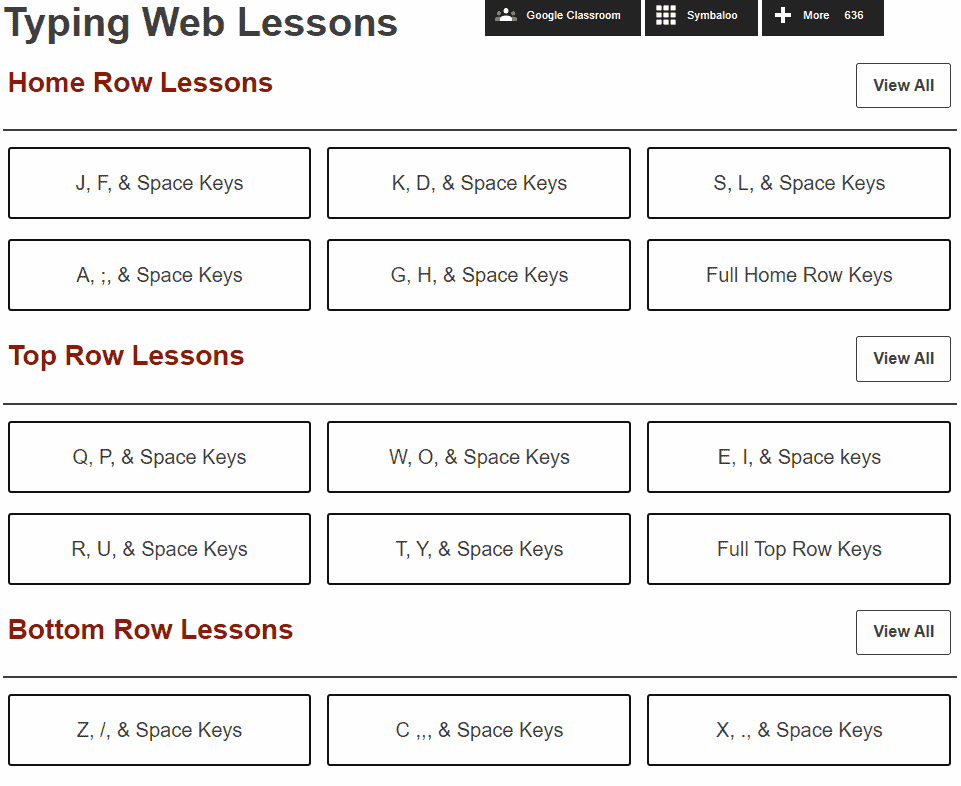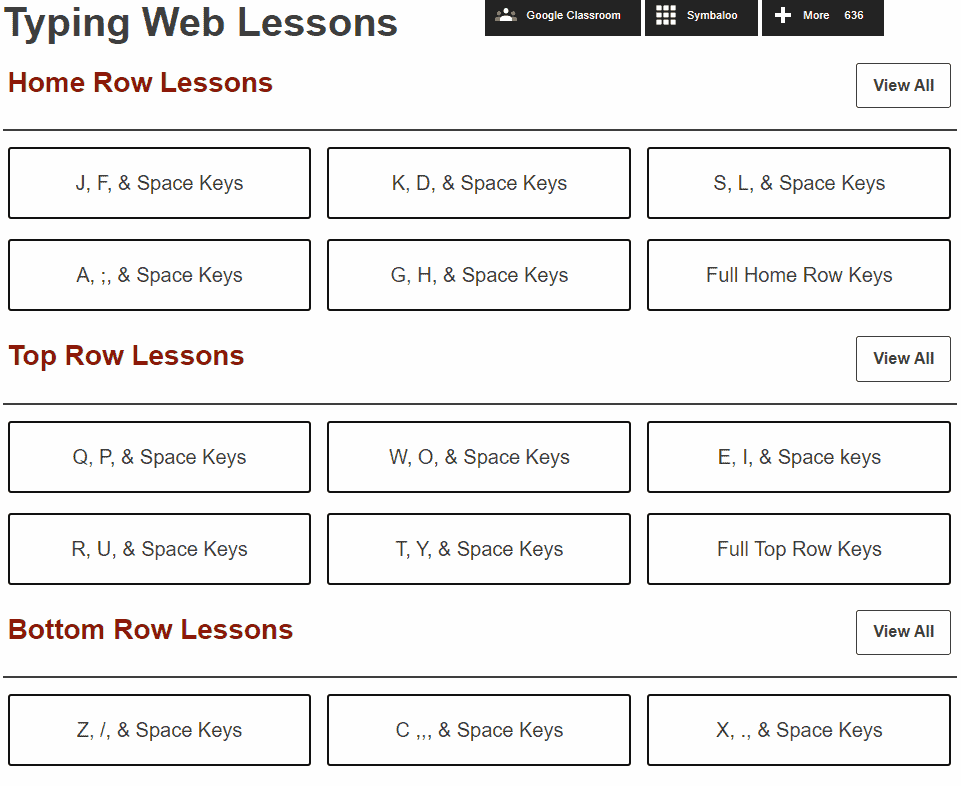 Typing Test for Kids
TypeDojo is the sister company of KidzType.
Within this free typing course, you can take a 1 – 5-minute typing test where you will achieve a certificate.
Now I think I am fairly quick at typing, but like so many of us these days I clearly rely on autocorrect in my work! As my accuracy of 91% isn't great, I was fairly pleased with the 56 words per minute. But, it has definitely shown me that I need to practice this!
Check out our favorite homeschool spelling curriculum to help with this area.
This is so good for kids, I think my son, who is still 8, would struggle at this level. But after practicing with the free typing games in a couple of years he will be amazing at touch typing.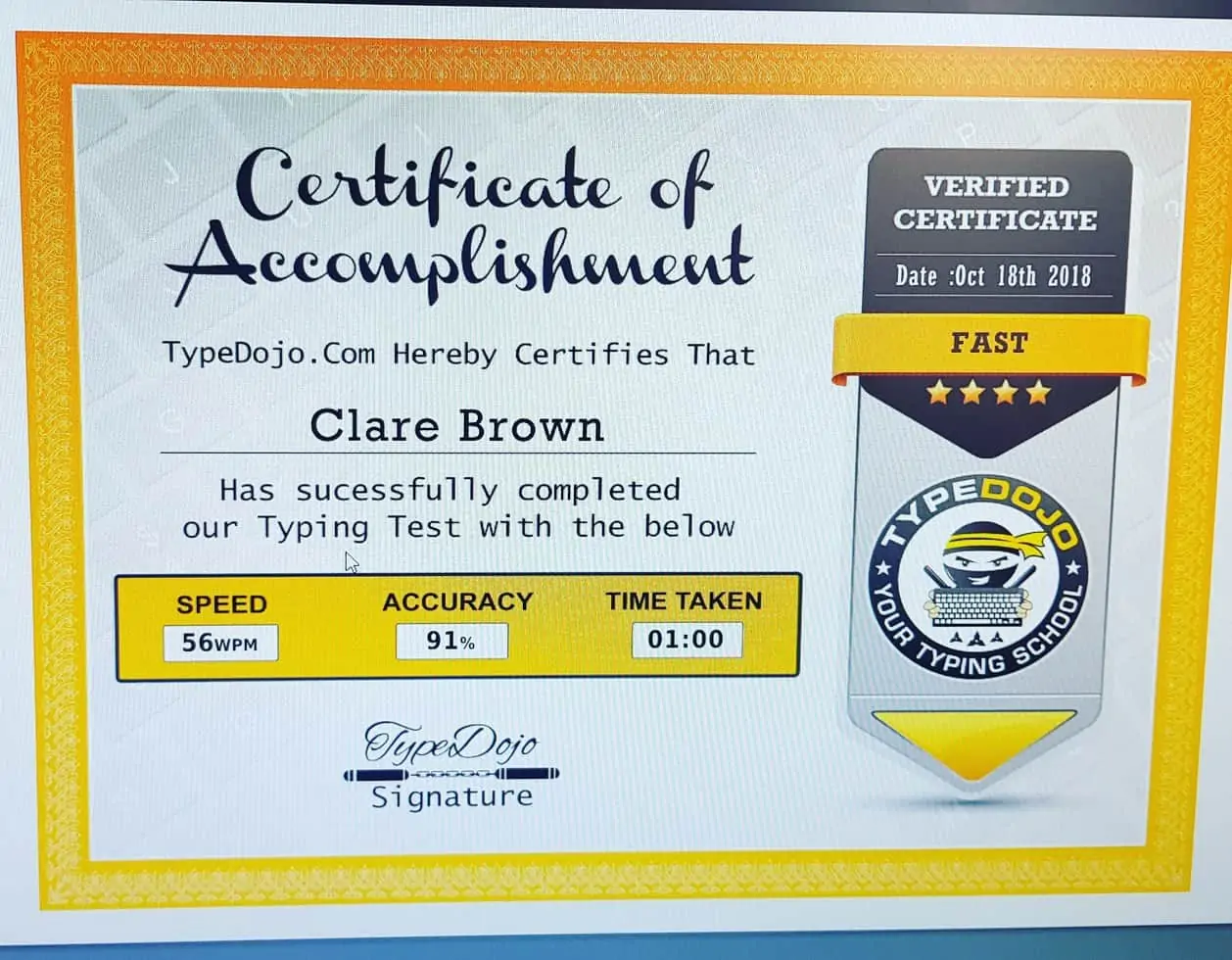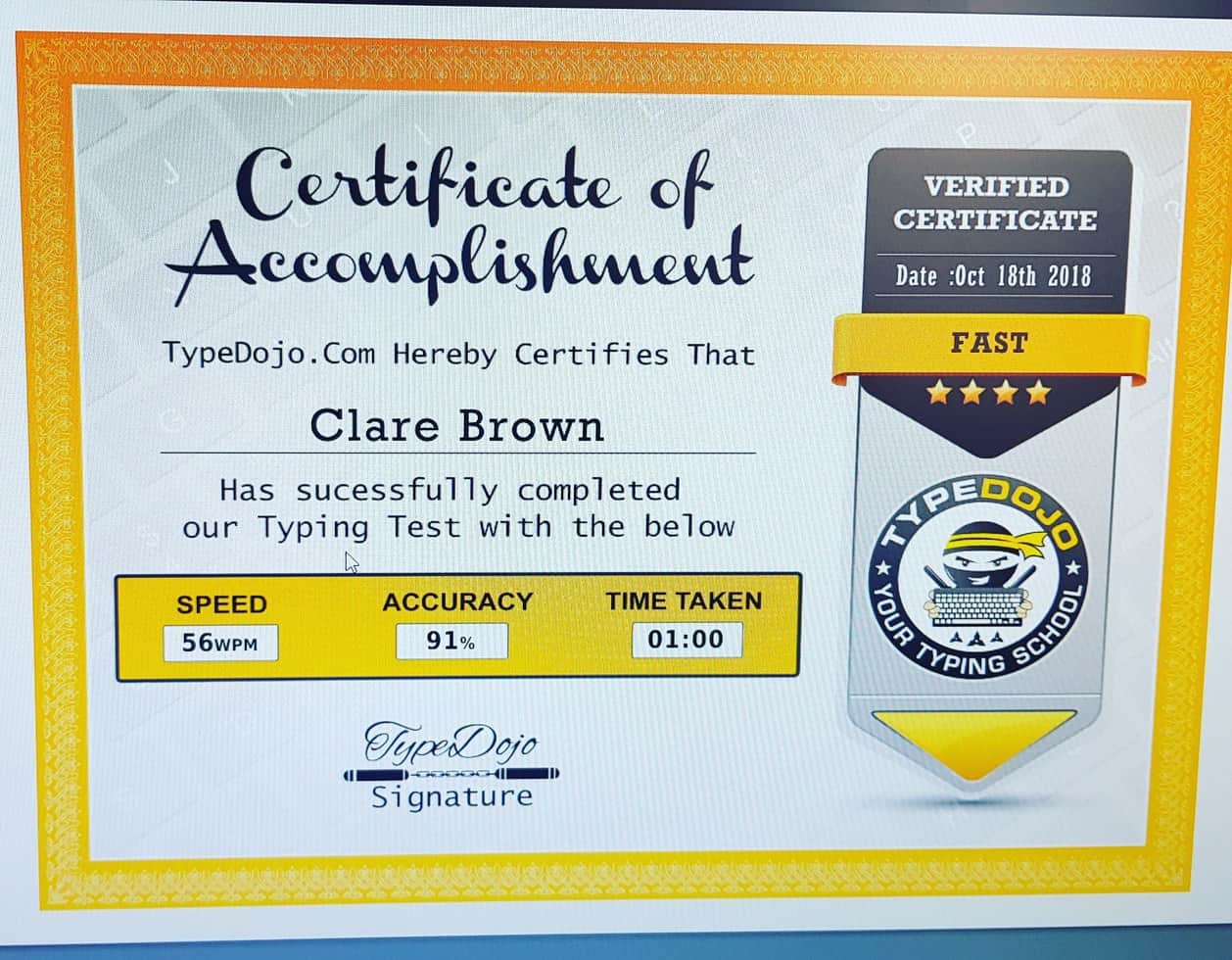 KidzType Review
We love Kidzytpe, and not only for the kids. I have found myself playing with this to improve my speed and accuracy in touch typing. My son has really enjoyed playing the free touch typing games.
The only negative for these free typing games for kids would be the number of adverts on the site. But as this is completely free this isn't a concern.
I have already recommended this to lots of homeschool parents.
Make sure you bookmark Kidztype here you won't regret it.
If you are looking for a homeschool typing curriculum I highly recommend Typesy.
If you love playing games with your kids. Check out over 40 of the best educational board games that we enjoy playing in our homeschool.


Last Updated on 11 August 2023 by homeschoolof1