Why Trello for Homeschool is the Best Free Homeschool Scheduler
If you are looking for a free homeschool planner you are going to love Trello for homeschool. Carry on to see why it is the best free homeschool scheduler.
Are you looking for an easy homeschool scheduler that is flexible? Well look no further, I will share what we do every day/week that takes no more than 5 minutes a day.
What is even better is, it is completely flexible and if you don't get around to one subject or lesson, just move it to another time or day. Trello for homeschool is the key.
Let's get organized this school year with our free printable homeschool planner. There are 13 pages included.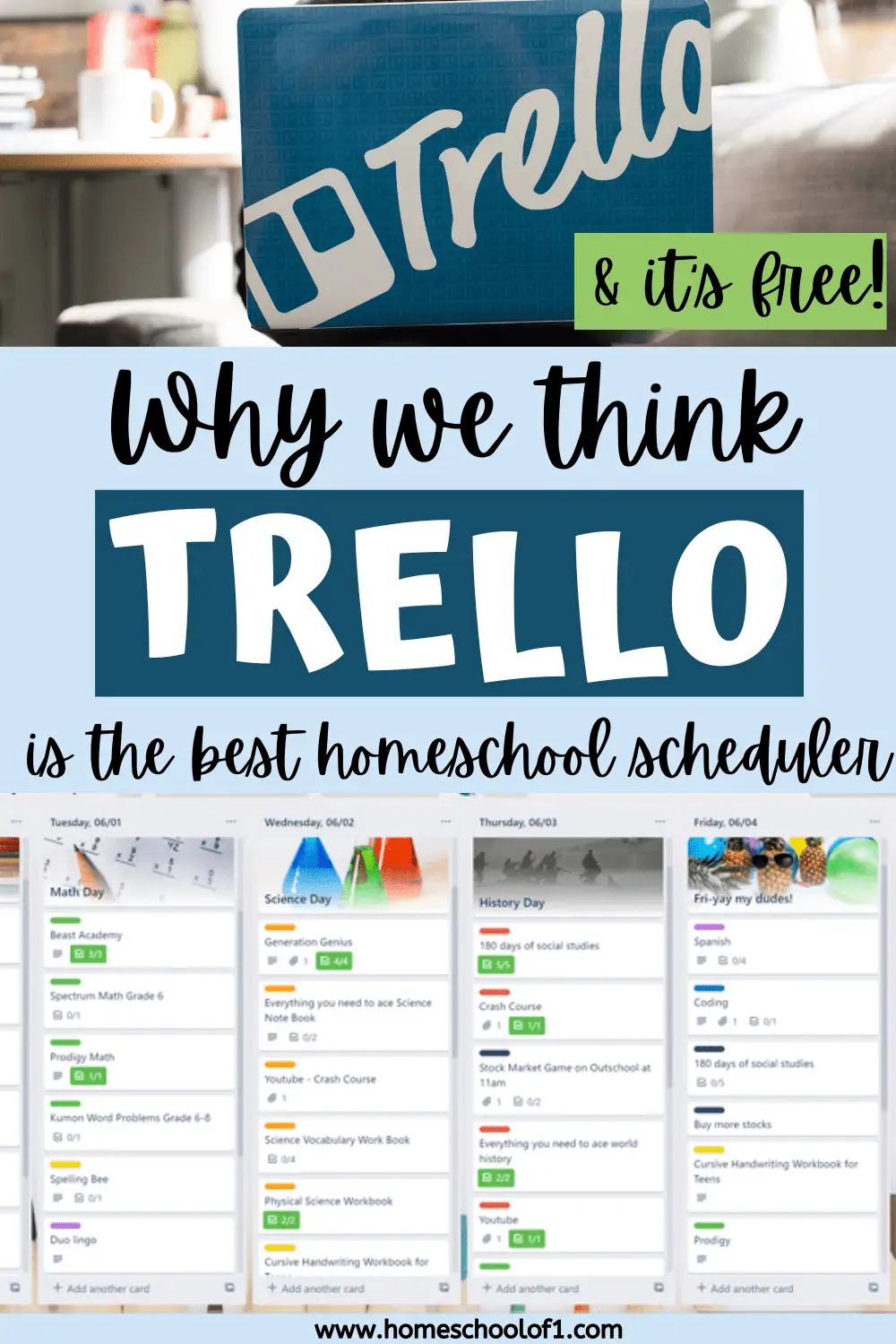 **There may be affiliate links in this post. You can read my full disclosure at the bottom of the page.**
I found Trello, fairly recently, when I was trying to get slightly more organized. It took about two hours to set up and now my homeschool schedule is completely sorted and I just change the lessons each day.
If you are looking for other homeschool planners check out my recent post. Erin Condren sells our absolute favorite planners if you prefer the old-fashioned way!
How to Use Trello For Homeschool
I will show you a quick look at mine so you know what I am talking about, and then I will go into the details on how to create the same easy homeschool schedule.
If you prefer a printed one check out our free homeschool schedule we use with our 6th grade homeschool curriculum.
Now we are homeschooling middle school we have decided to do the core subjects each day, and Friday we do either coding, extra Spanish, economics, or currently stock motion animation.
I love everything about Trello for our homeschool year though, as you know how it is, "mom I am loving this science experiment, can we spend longer on it?".
Actually, that would never be said in our house, but you get the gist. All you need to do is move that lesson to another day or just add it to next week's lesson plan.
Using Trello Cards to add Checklists & Attachments
Within each "card" on the Trello board, you can add so much information: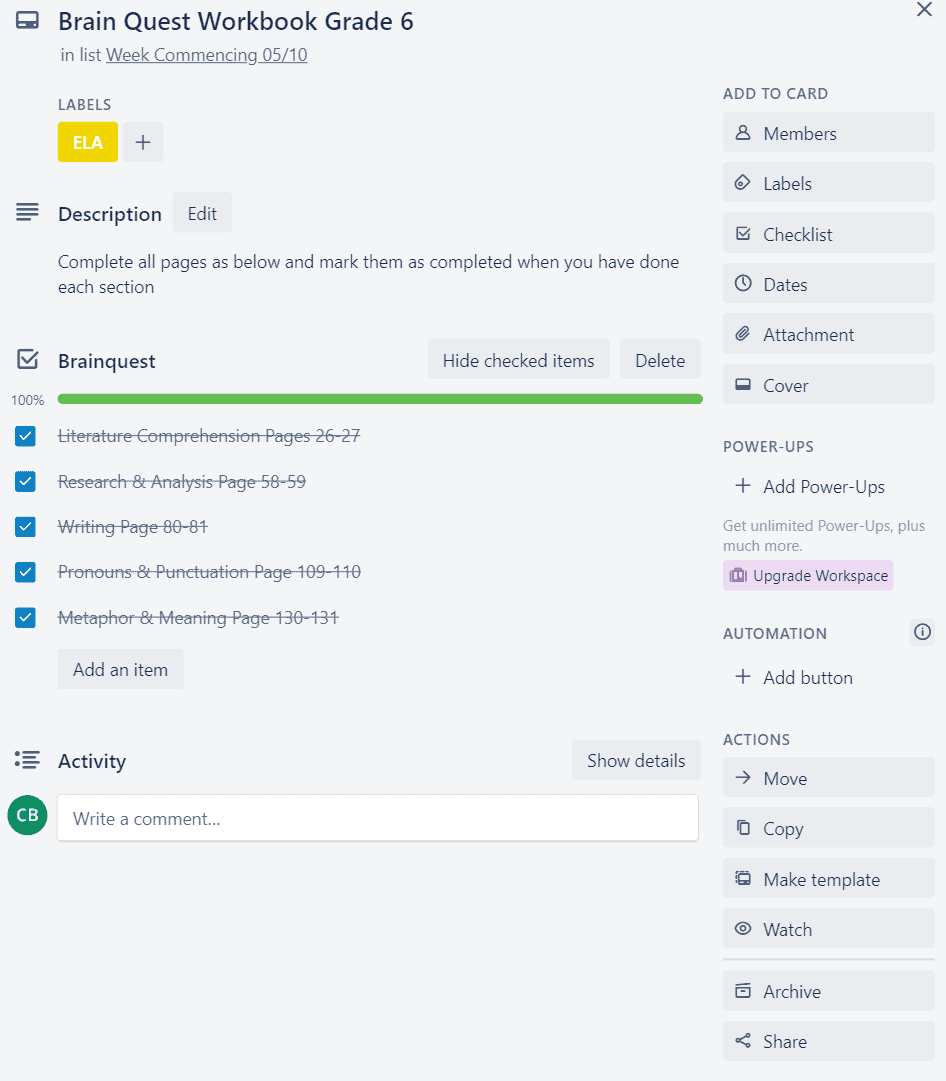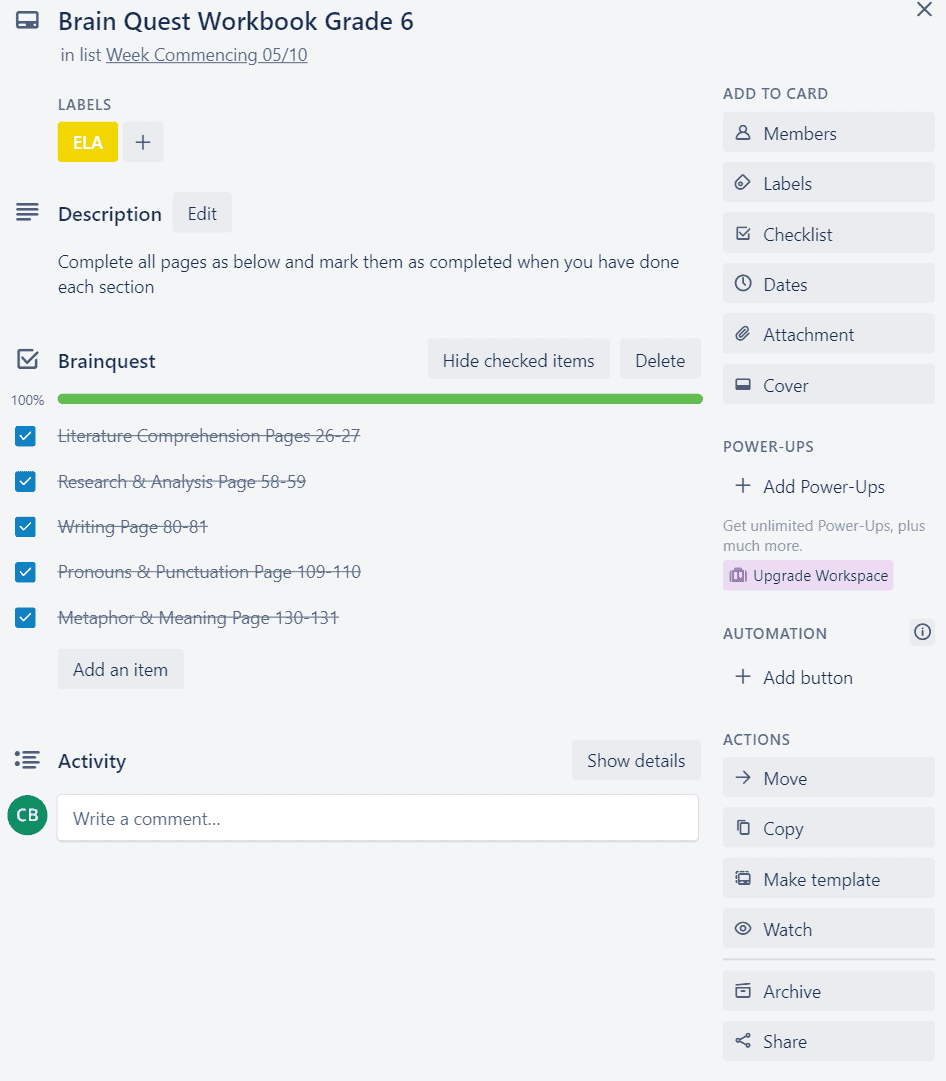 As I like everything in order, where I can, I love the ability to label all of the subjects. So yellow for example shows all ELA subjects, math green, science orange etc.
My favorite part about these cards, which works perfectly for our homeschool, is the checklists. So as above, my son knew that he had to complete certain pages that day in the ELA workbook. Once they were completed he would check them off.
Homeschool Year Lesson Planner | Weekly & Monthly
Mega Homeschool Planner and Organizer Soft Flora: Fully
Homeschool Lesson Planning Minimalist Notebook: Customizable 12 Month,
2023-2024 Homeschool Planner: Weekly & Monthly Lesson Planning
I also use the attachments as well, I haven't in the one above. But you can add a link directly into a youtube channel (we use Crash Course a lot for both history and science), or Generation Genius so the kids know (or I will remember what it was I wanted them to do!) what to watch.
Especially as I have a middle schooler, he wants to be more independent in his work now. So this works perfectly for us.
What to do with my homeschool scheduler when life changes?
Easy! You just drag the lesson to another time. It is that simple, I can do it either on my laptop or even better on my phone! The usability for IOS is just as good, if not better.
So you find a cool lesson on Outschool that you hadn't planned into the week, easy just drag and drop and switch. No erasing, no getting in a mess. Honestly, it is super easy!
How to Save The Homeschool Scheduler?
OK again, easy! Now I have set up my boards, saving the last week might take me 5 minutes, max. You might not want to save it, but we don't use anything else for homeschool scheduling. So we use it as part of our annual homeschool evaluation.
Click on the three dots at the top of each day and you will get a drop-down list as below.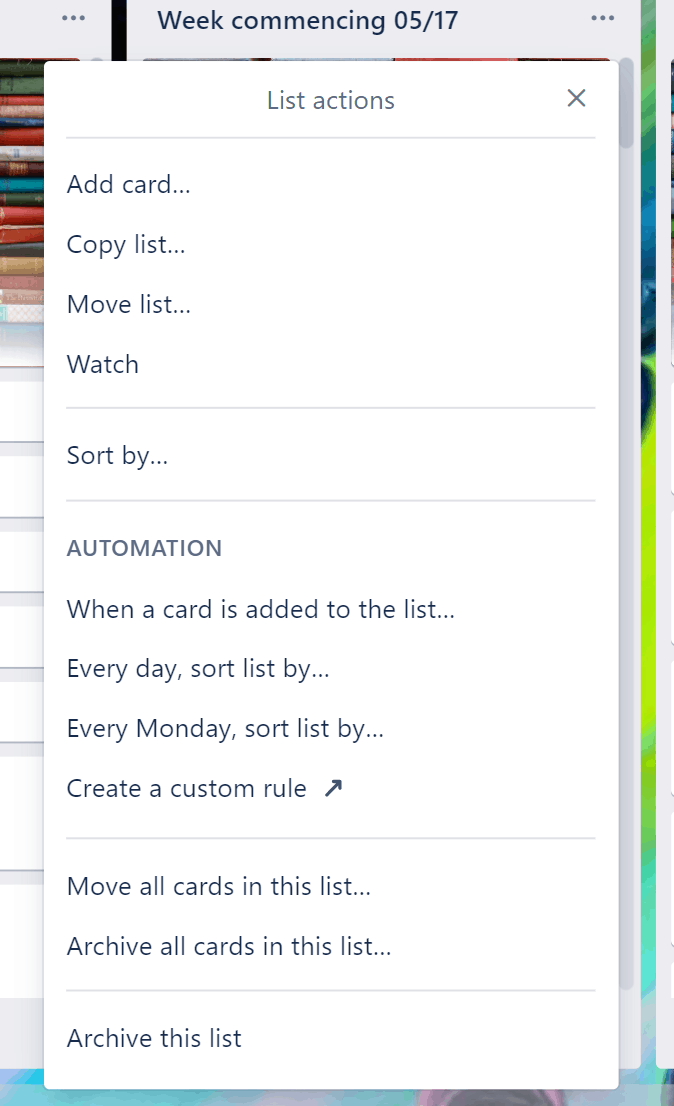 I then copy the list and then move that list to another Trello master board, which I have called completed grade 6 work. All I do is add in everything that was completed the previous week and keep it on a weekly card. The title of these cards is w/c 05/31 for example.
Trello Homeschool
It is absolutely FREE!!!!
Yes, that's right, this homeschool schedule that saves me hours a week is absolutely free!!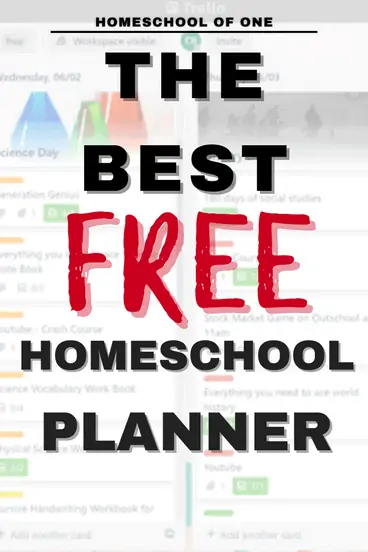 You can also print out the boards, I haven't actually used this function, as I don't like to waste paper (or more importantly the very expensive ink in my printer!).
I am always looking to find free homeschool curriculum, but this makes my life so easy. Us homeschool moms have enough to deal with, without worrying about homeschool planning too!
How do you schedule homeschooling? Let me know in the comments I would love to know. Or if you already use the Trello app what do you think of it?
Last Updated on 11 August 2023 by homeschoolof1