Free Printable Homeschool Planner: Stay On Track This Year
Are you starting to plan for the new upcoming school year? This free printable homeschool planner is going to help. There are 13 pages of everything you are going to need (and more!) to have the best homeschool year ever.
This free printable homeschool planner is super colorful and you are going to love being super prepared.
A homeschool planner with lots of free space is crucial, and I think you will agree there is a lot of extra space for notes in this free planner.
Check out all of our favorite homeschool planners you'll definitely find something you will love.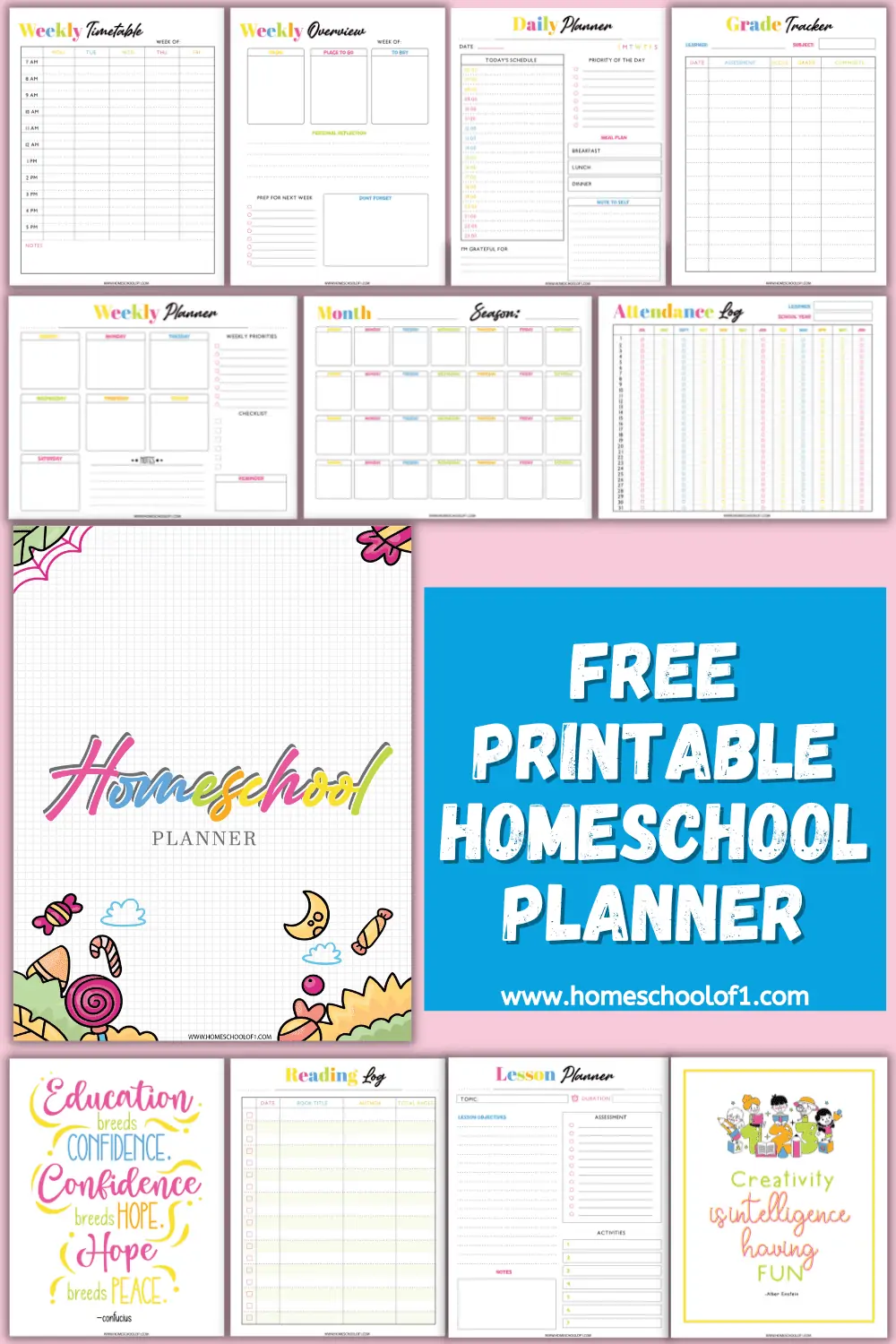 **There may be affiliate links in this post. You can read my full disclosure at the bottom of the page.**
What is included with this homeschool planner printable?
Stay on track this year with our free printable homeschool planner you can download at the bottom of this page.
But what is included? Well, everything you are going to need of course!
There are 13 pages included, but only print out the ones you need. For example, we don't use a homework planner (I know plenty of homeschoolers who do though, so I have included it.)
Weekly overview
This weekly overview is just that, it is somewhere you can quickly scan to see what you have going on that week.
There is a place to add your:
To do's
Place to go
To buy
Personal reflection area
Prep for next week's list
Don't forget section for your extra notes. (I told you earlier, that I like a lot of extra space in my homeschool planner!)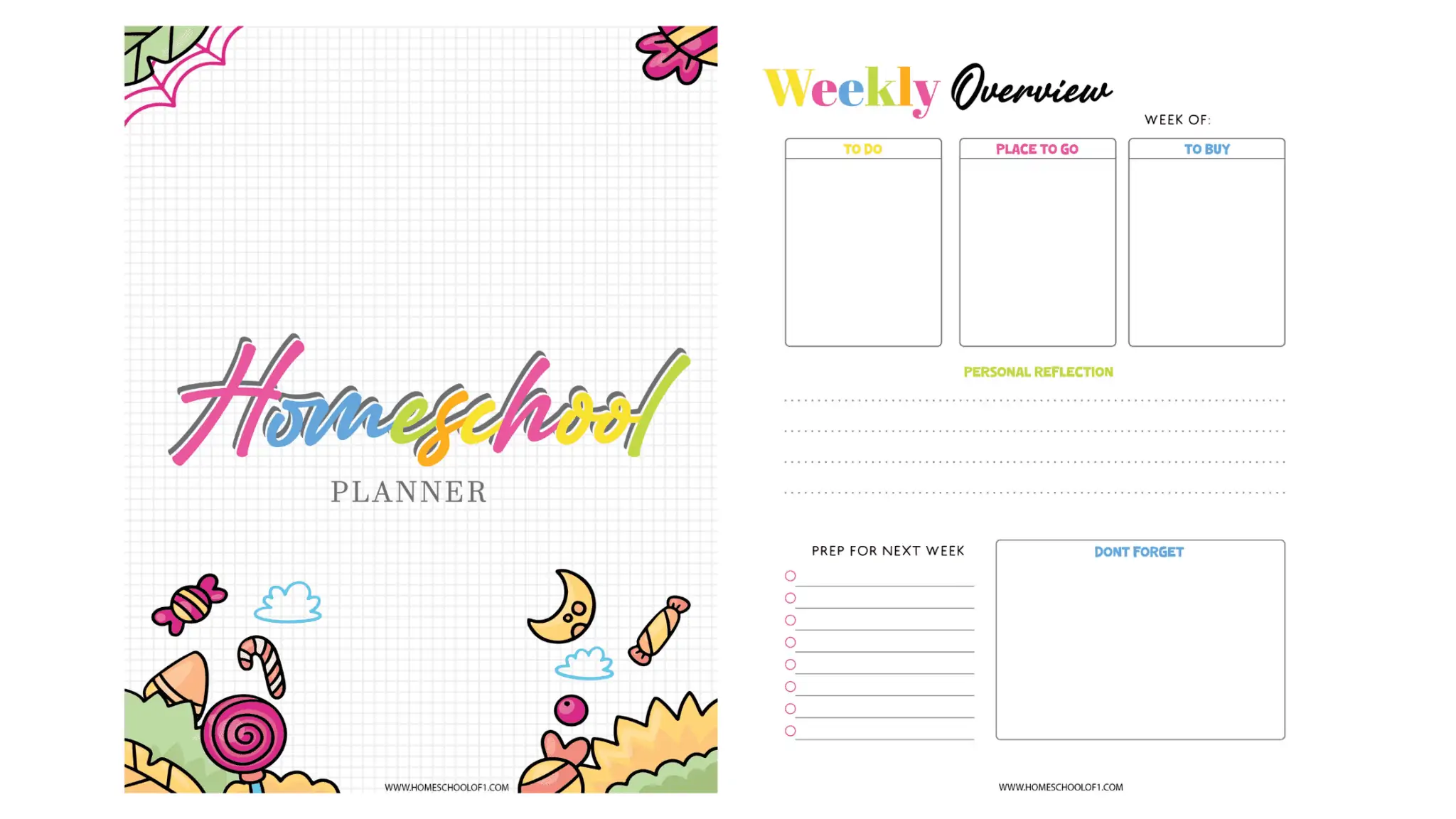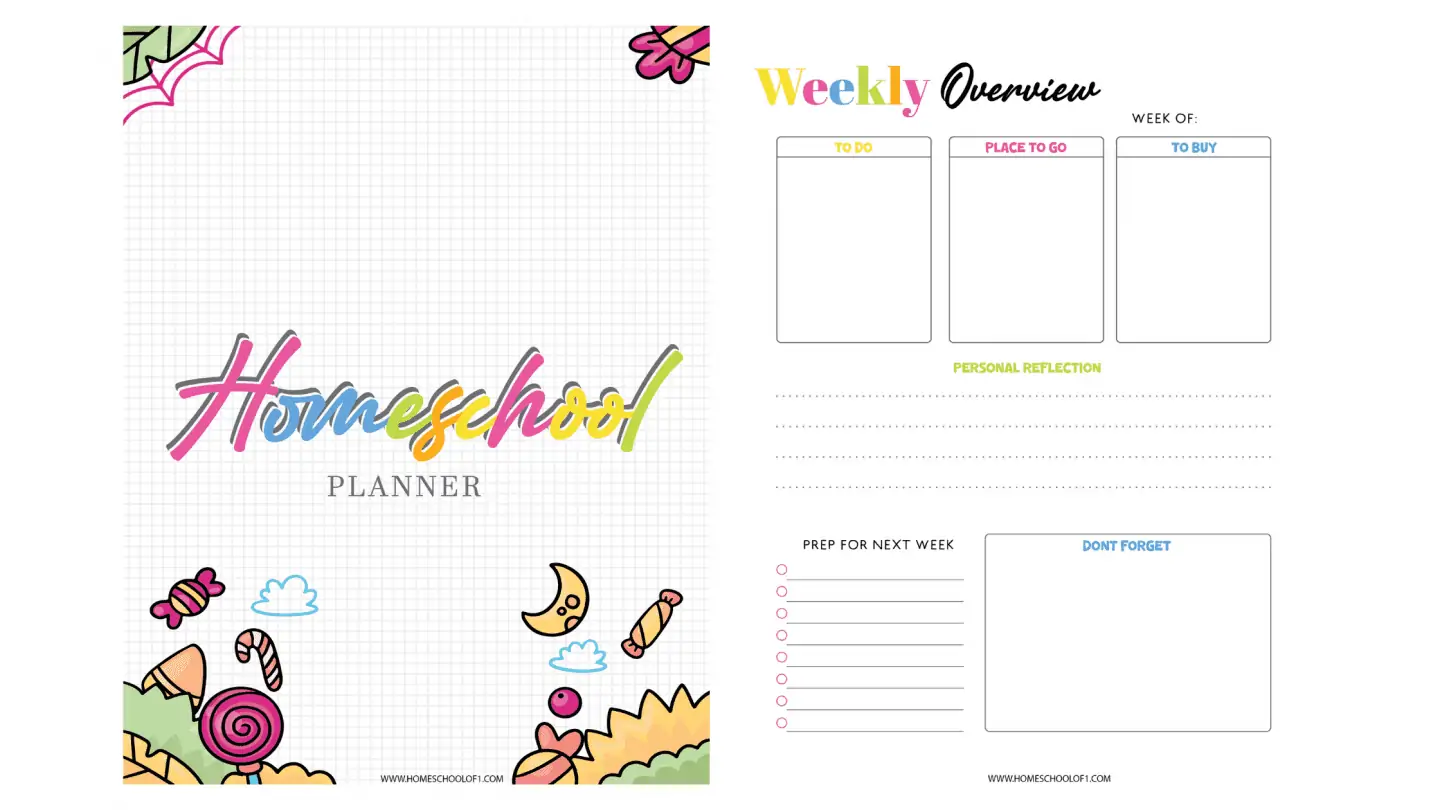 Weekly Timetable
This weekly timetable is for Monday – Friday and between the hours of 7 am and 5 pm You can add the week at the top of the sheet. This doesn't need to be too detailed as there is a daily planner too.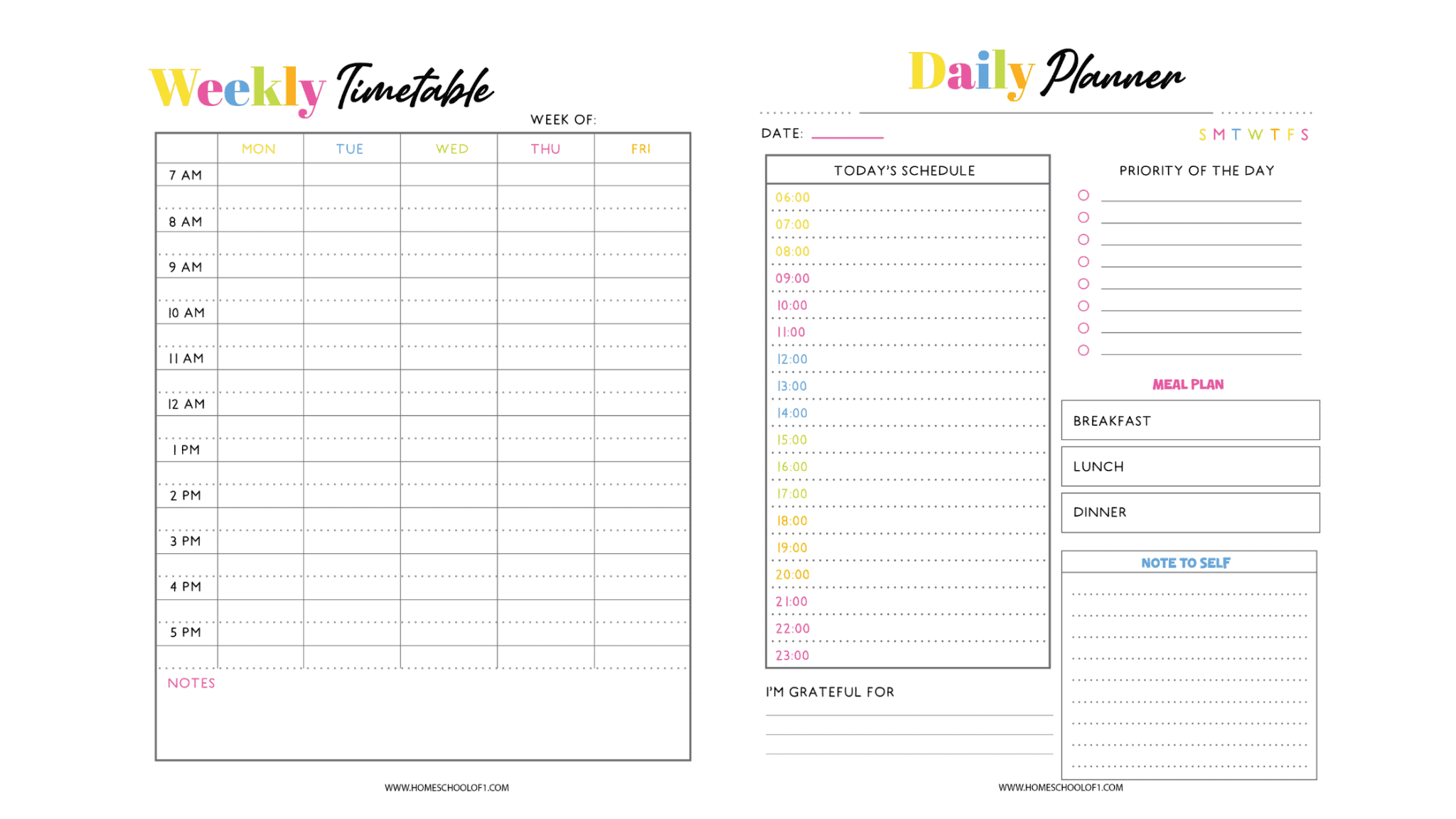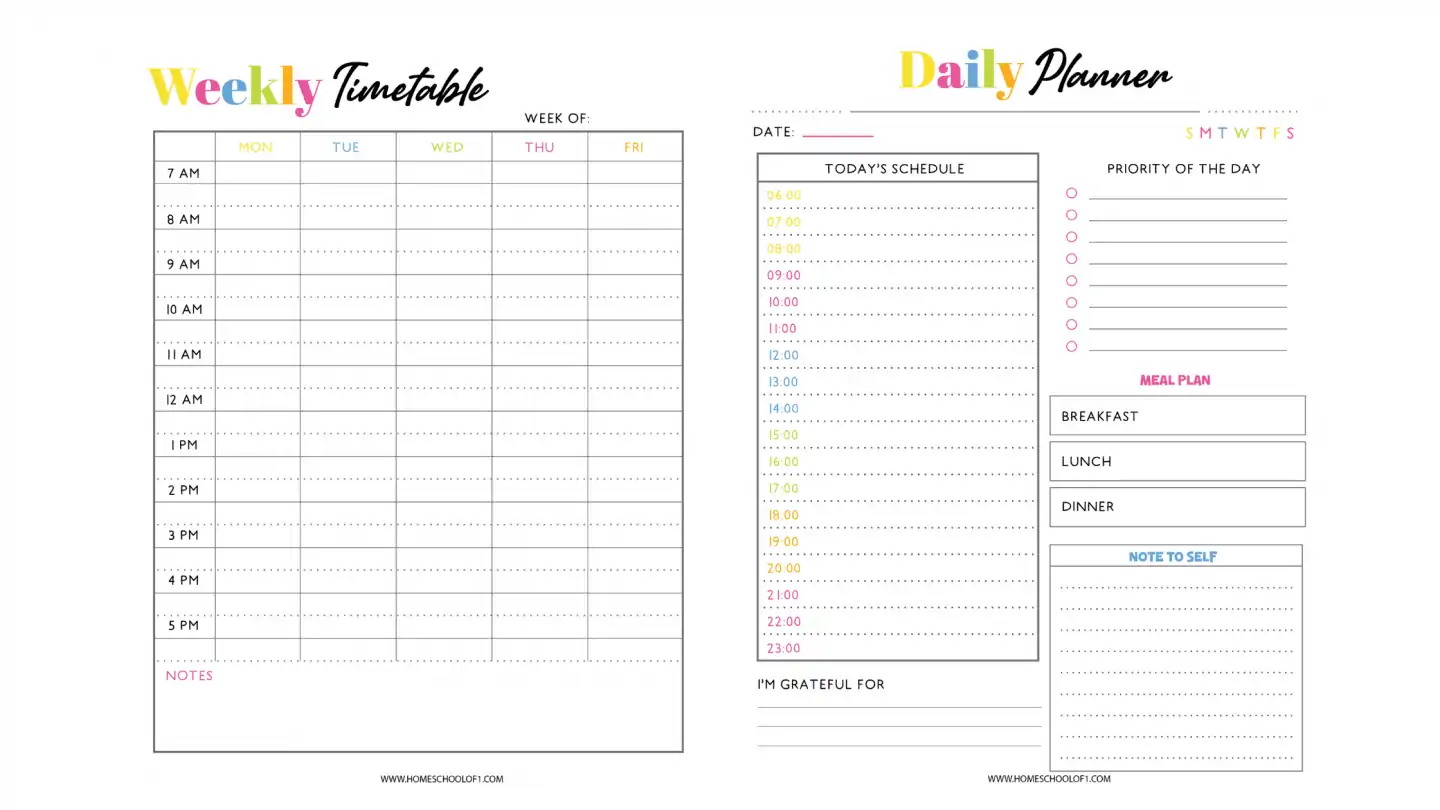 Daily Planner
This is a much more detailed place to add all of the activities your child has to do. As it goes up to 11 pm you can add all of their extracurricular activities too. There is also a place for meal planning, and you guessed it, extra space for notes!
Weekly Planner
Do you like to see your week at a quick glance? Then you are going to love this weekly planner, with every day of the week. Priorities, checklists, reminders, and extra notes again!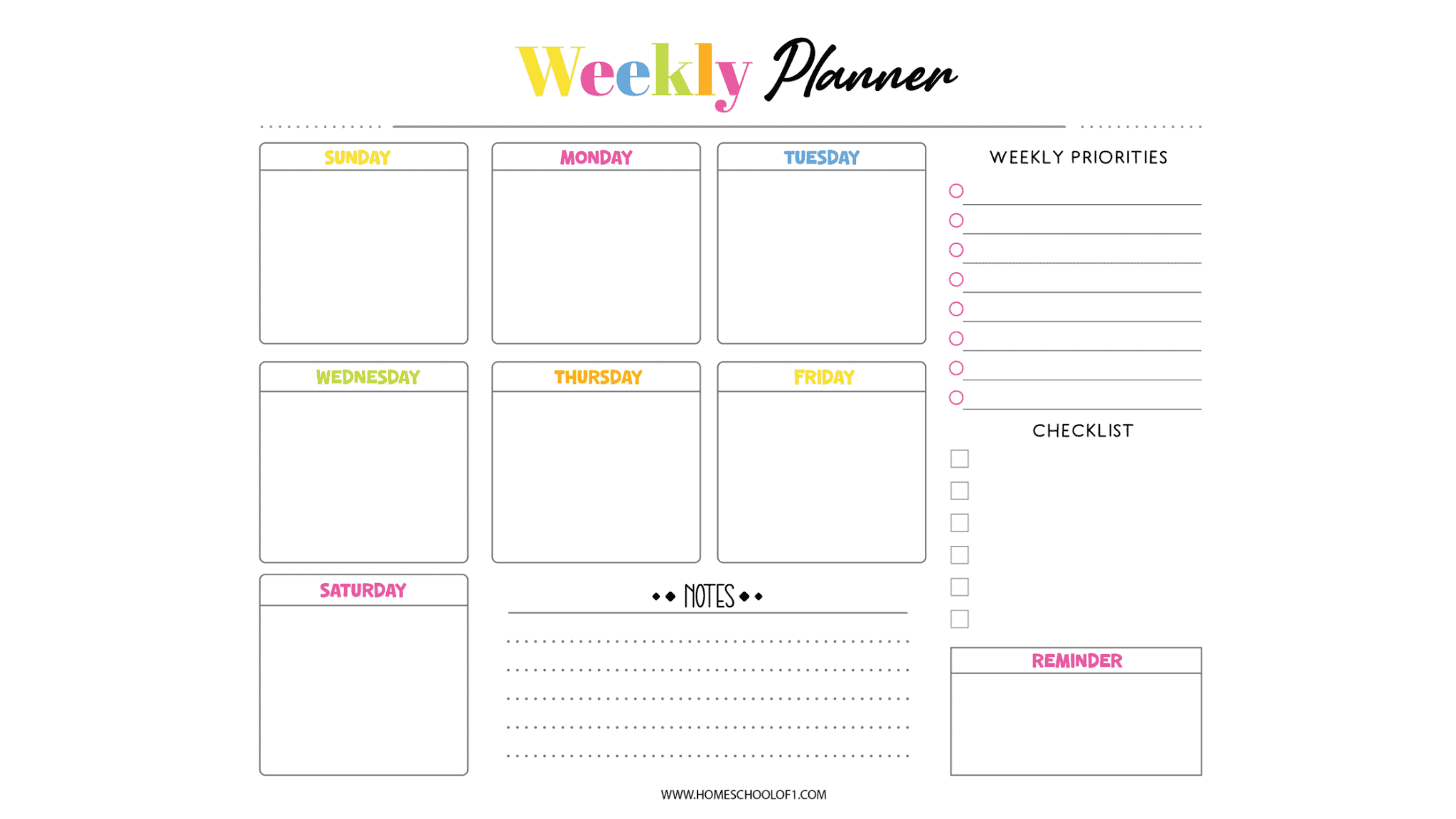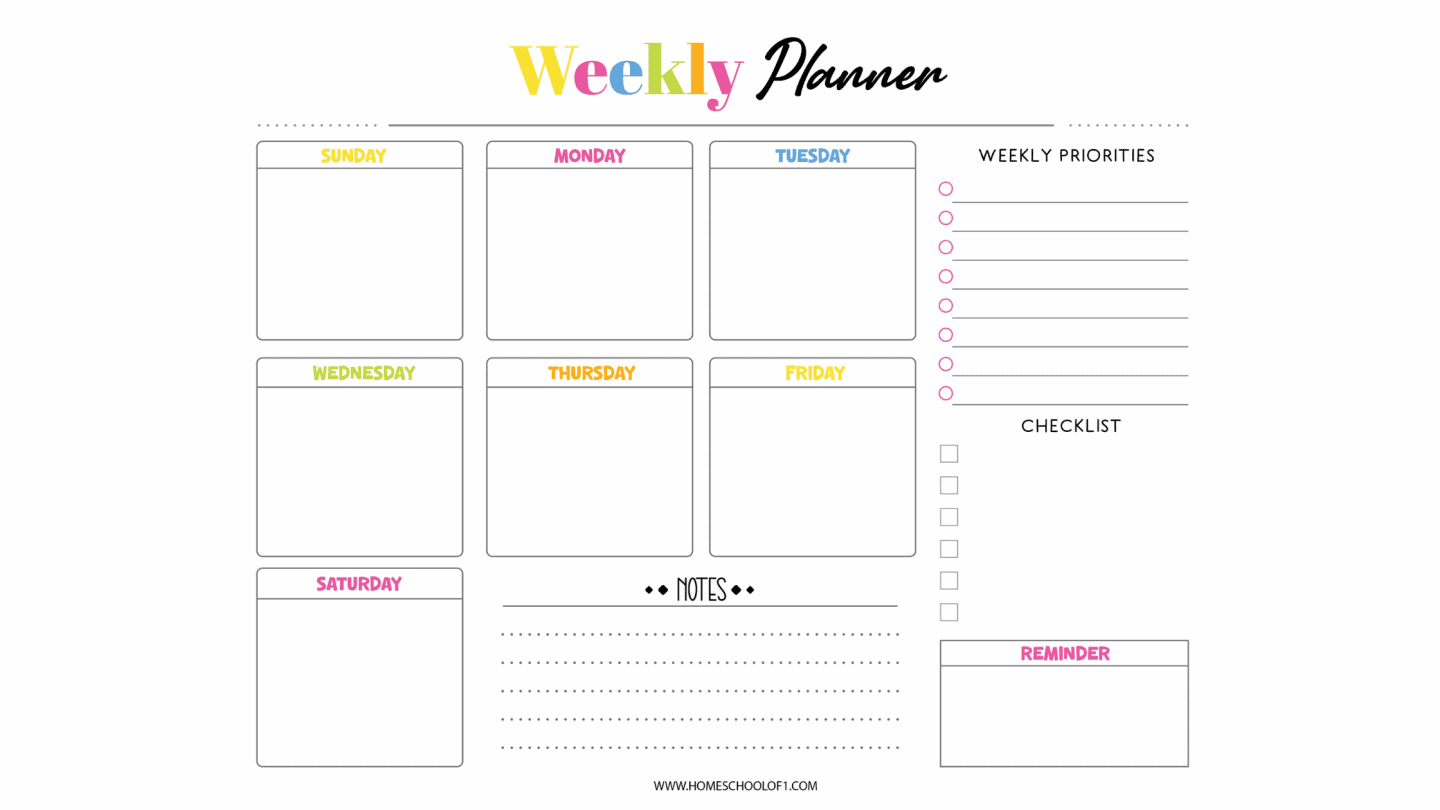 Lesson Planner
I love this lesson planner as it also has an assessments section, along with activities.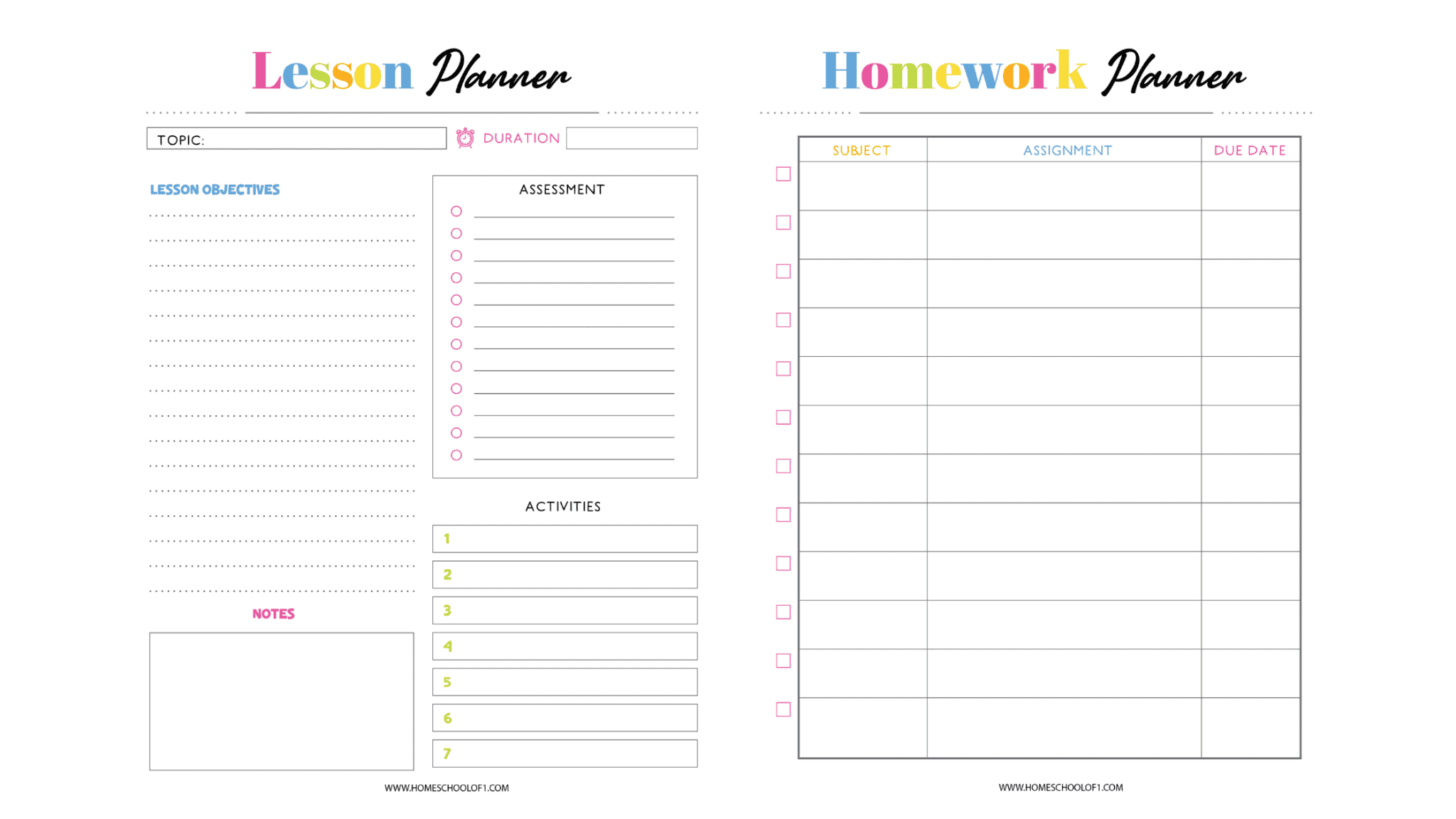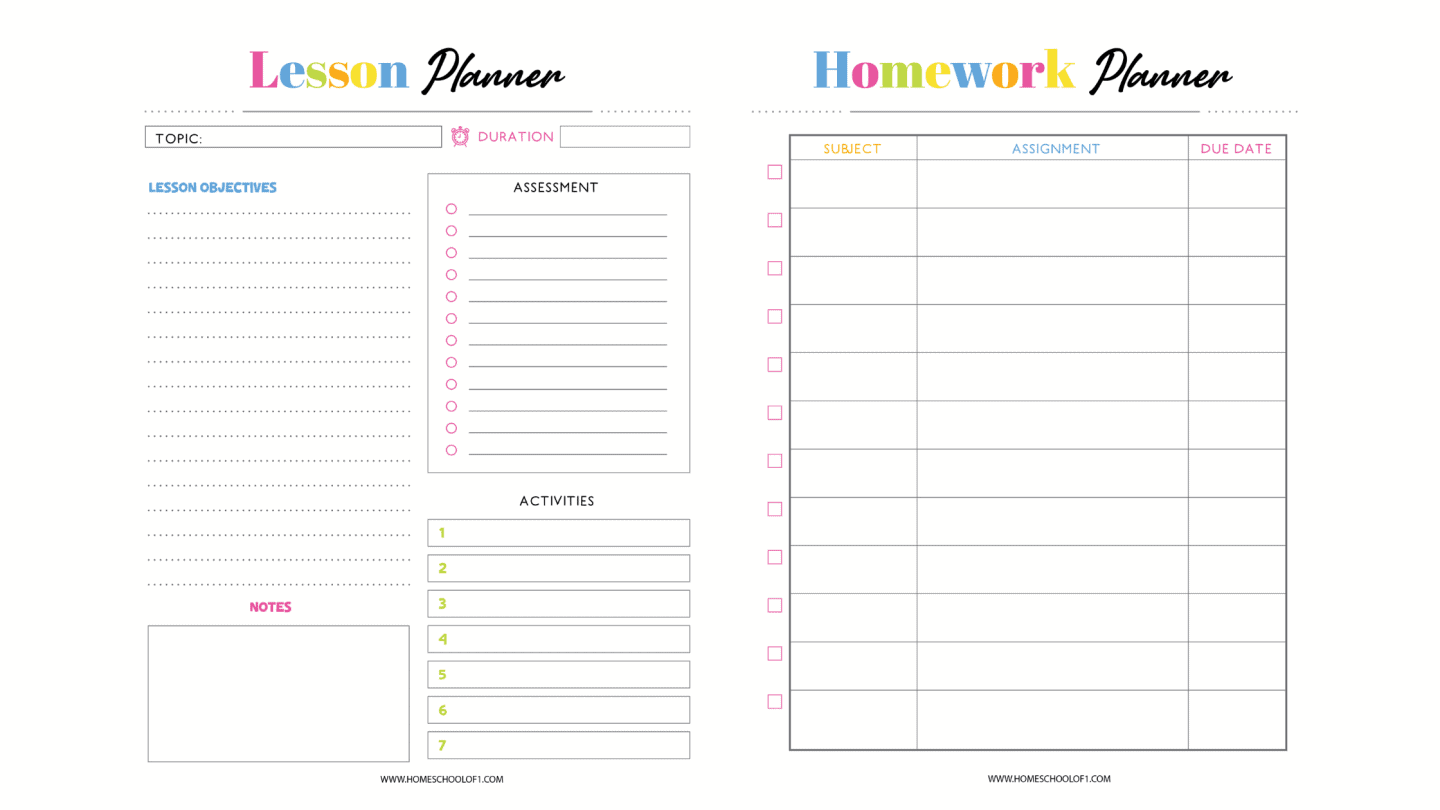 Homework Planner
I have included this as I know a number of homeschoolers who still assign homework. We don't, but when the kids have completed any assigned homework there is a tick mark box.
Attendance Log
An attendance log from July – June, we don't need to keep one in Florida, however, I still do.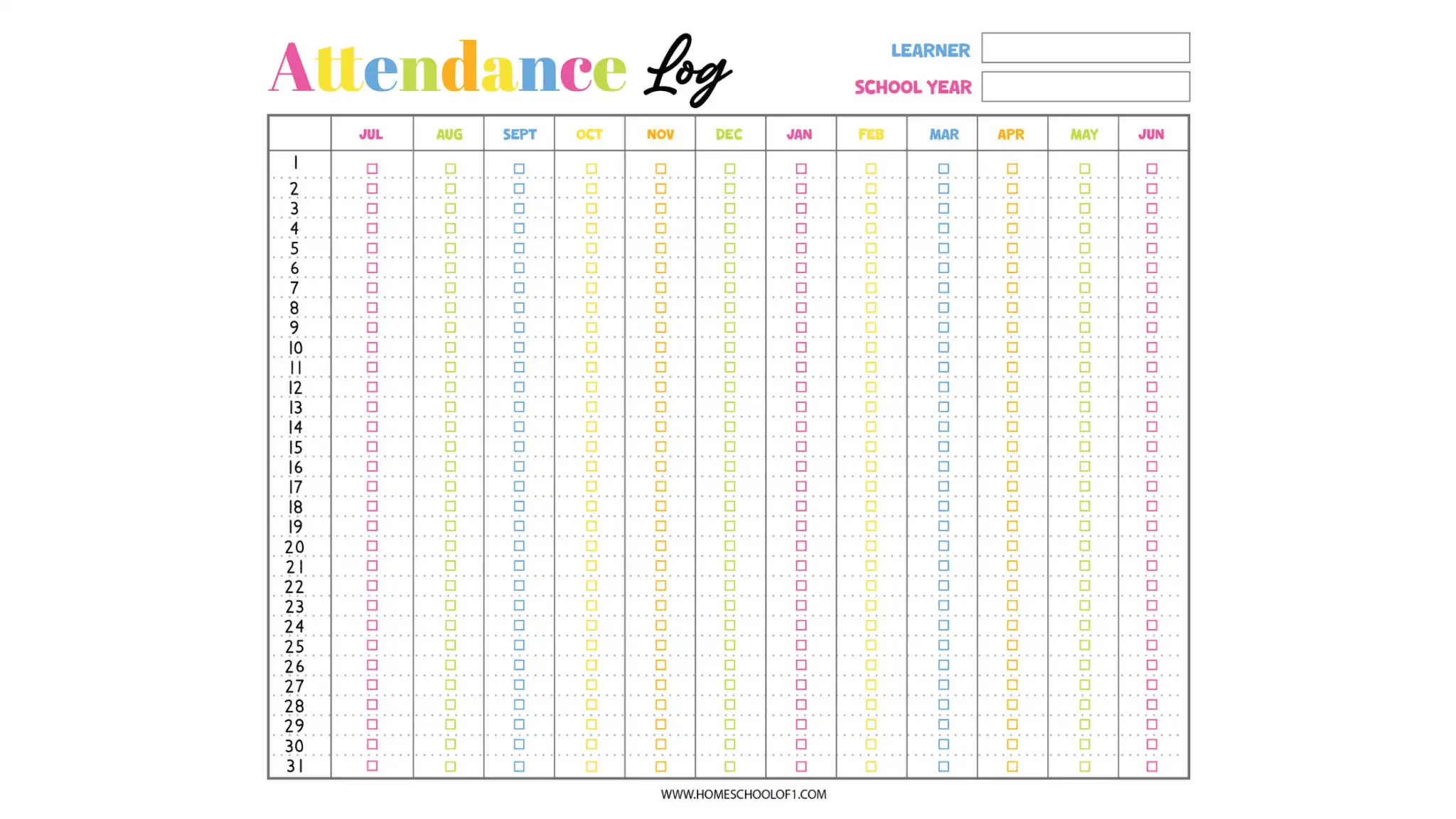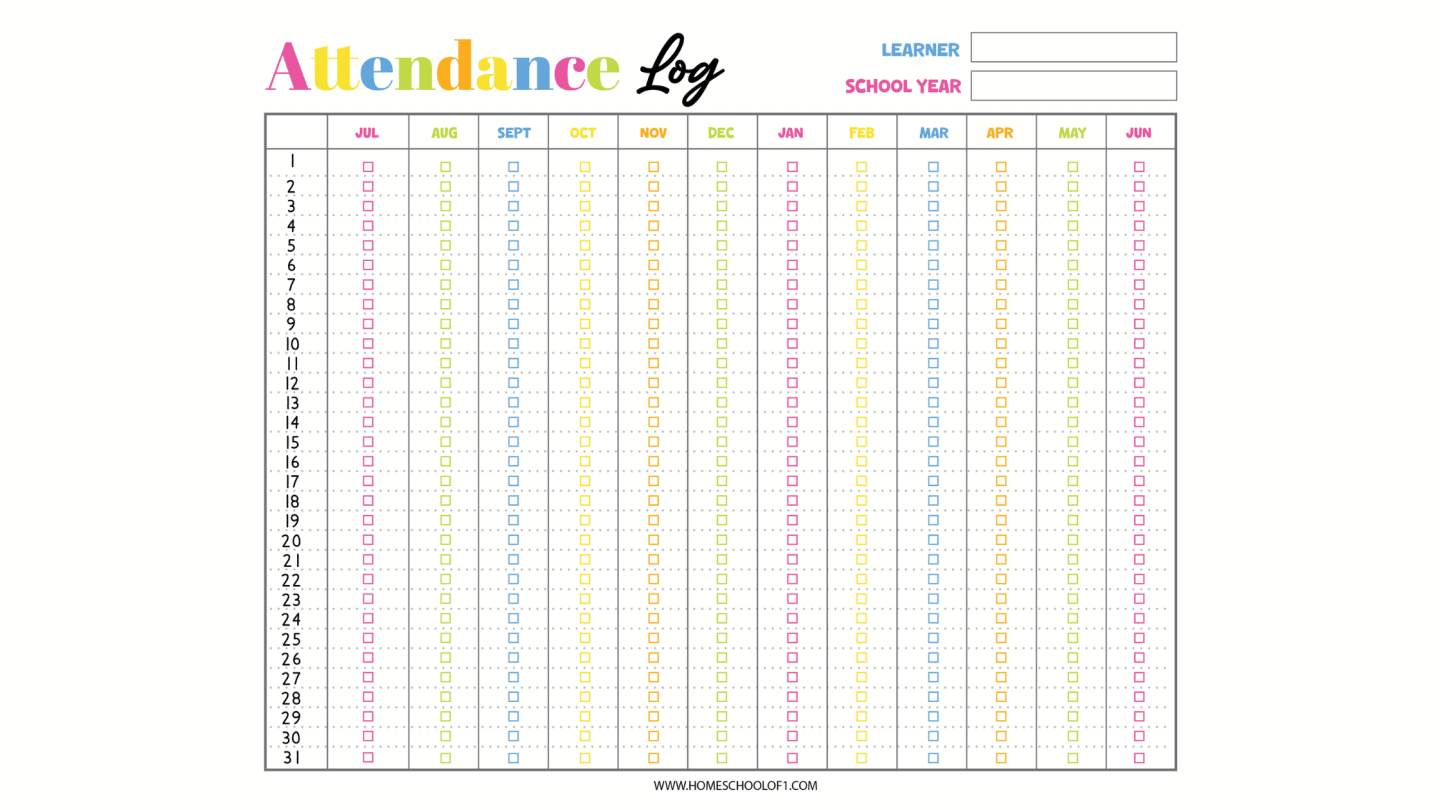 Inspirational Quotes
No homeschool planner is complete without a few words of inspiration! These are two of my favorites:
Creativity is intelligence having fun!
Education breeds confidence. Confidence breeds hope. Hope breeds peace.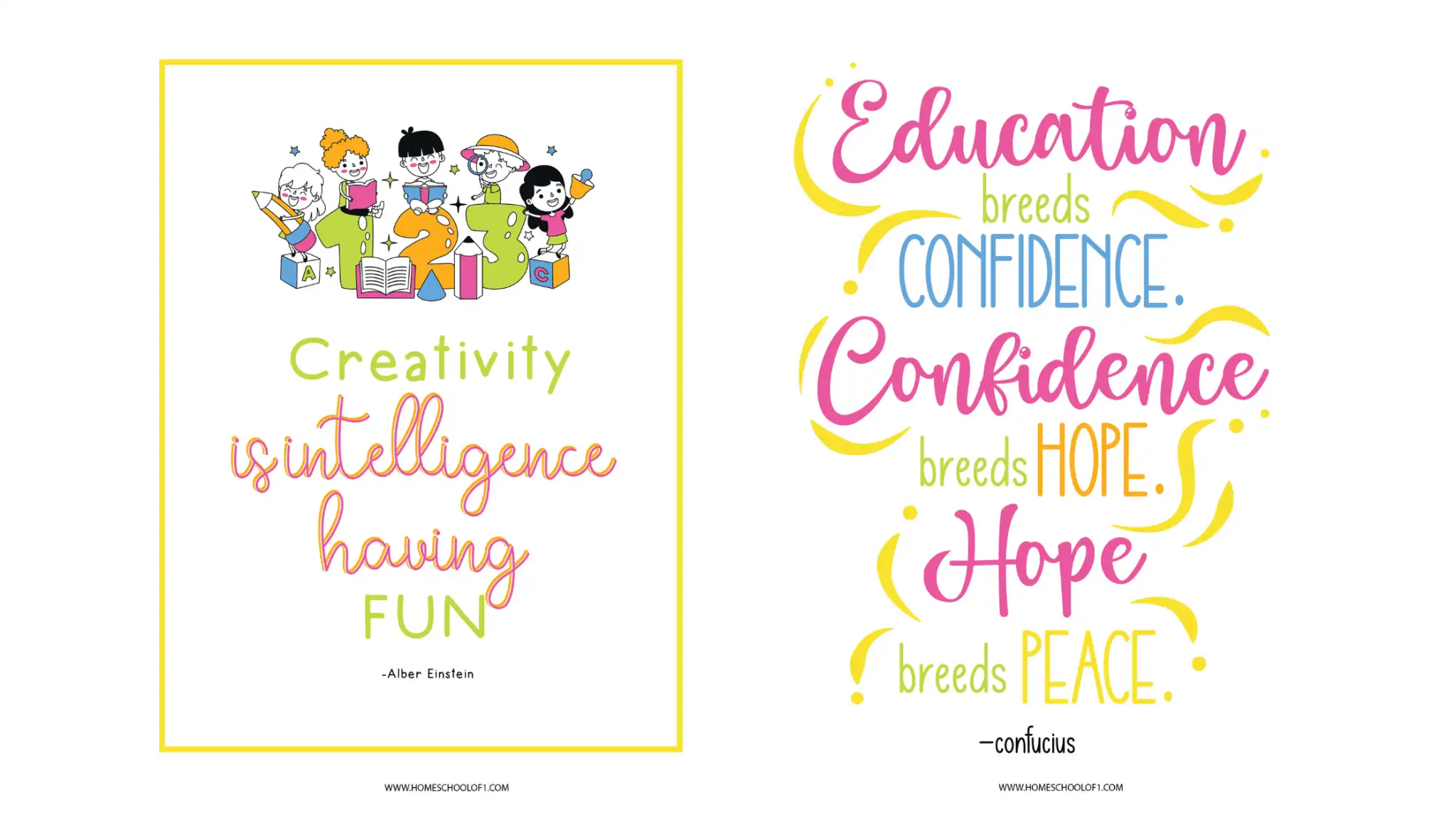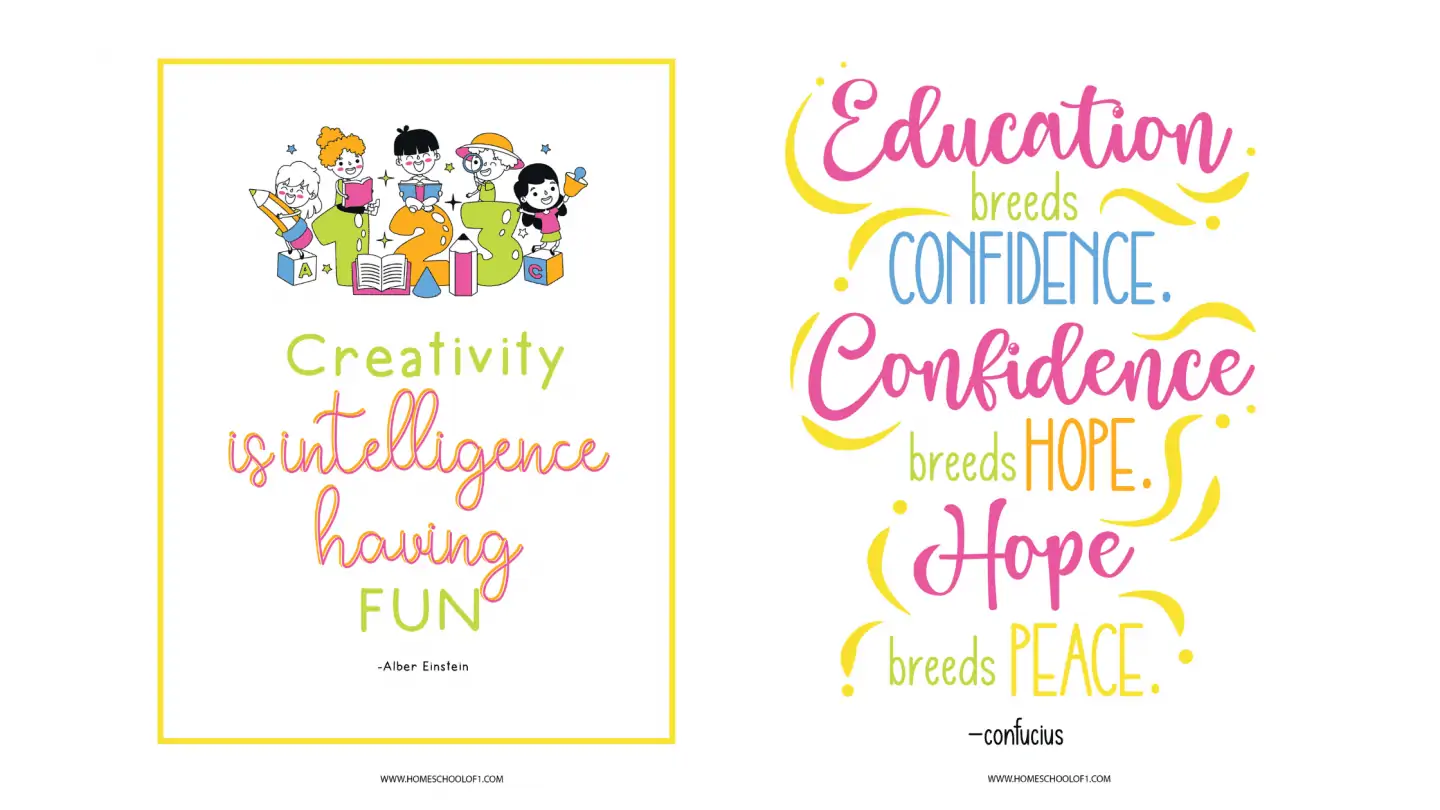 If you prefer to use a digital planner we have used Trello for homeschool in the past. It is excellent and free, but we still prefer a paper planner, as I am old school!
Download Free Printable Homeschool Planner
Make sure you choose the correct paper size and click on the shrink to fit button. All of our free printables work better when printed on cardstock (this is the one we use and love.)
Last Updated on 23 January 2023 by homeschoolof1